Game Of Thrones Star Lena Headey NOT As Broke As She Claims, Leaves $20 Tip At Gay Bar!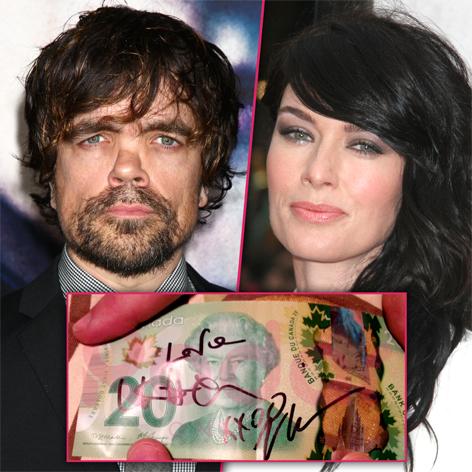 Game of Thrones star Lena Headey claims she was left broke — with less than $5 in her bank account — after her divorce from hubby Peter Loughran but RadarOnline.com has exclusively learned she's not THAT broke because the actress partied all night at a Canadian gay bar earlier this week and even left a $20 tip!
Lena and her HBO co-star Peter Dinklage hit up Calgary's Twisted Element on Sunday night and spent loads of cash on a night complete with booze, dancing and playing with a rainbow lit hula-hoop — which you can see in the exclusive video obtained by Radar.
Article continues below advertisement
"They were super great people partying it up," an eyewitness told Radar.
"And Lena left a great tip considering there was a report claiming she only had $5 in her bank account!"
Less than a month ago legal documents surfaced in which Lena's response to ex-husband Peter's demand for half of their joint $46,000 tax return was met with broke claims by the 39-year-old who said she needed $6,000 to pay the rent and had virtually nothing in her bank account.
"I would have never guessed she was broke!" the eyewitness said.
"She was very down to earth and a lot of fun. Both her and Peter really let loose and you'd never know they were big TV stars."