The Mission Continues! Prince Harry Goes To Angolan Landmine Following Mom Princess Diana's 1997 Visit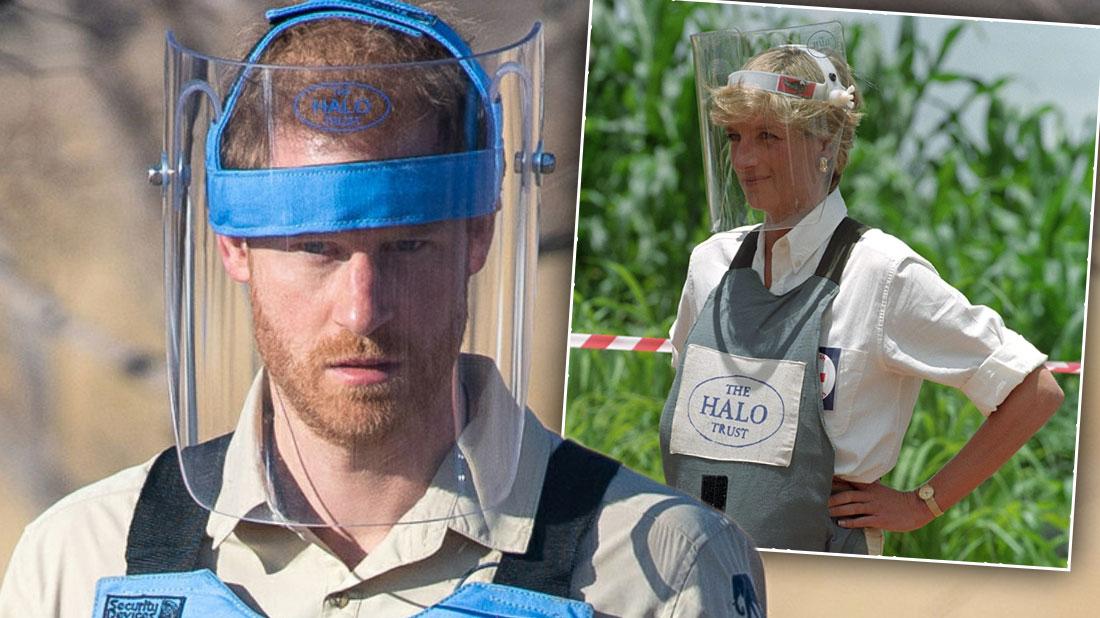 Prince Harry is keeping his mother's legacy alive by continuing to work on a mission she held dear to her heart.
The Prince arrived in Cape Town with his wife Meghan Markle, 38, and 4-month-old son Archie on Monday, September 23.
The couple wasted no time as they danced with locals, went to the country's "murder capital," and met up with Archbishop Desmond Tutu.
The Duke of Sussex, 35, spent the fifth day of his Royal tour outside Dirico, Angola visiting a landmine field. While at the HALO Trust mine, he remotely set off a mine before giving a speech about the effects clearing landmines has on conservation.
Article continues below advertisement
"This historic commitment is a key step forward for the movement to rid the world of mines and lay the foundation for a safe and just future for the next generation," he said. "Landmines are an unhealed scar of war. By clearing the landmines, we can help this community find peace, and with peace comes opportunity."
The father of one engaged with the members of the community to learn of the ways de-mining has directly benefited them. He also shared his plans to visit Huambo, the location of a mine field his mother frequented in 1997.
"With the right international support, this land around us here can also be like Huambo – a landmine-free, diverse, dynamic, and thriving community, connected to and benefitting from all that it has to offer," he added
The official Instagram account for Duke and the Duchess of Sussex posted memories of Princess Diana's past trip, elaborating on Harry's intentions behind his future visits.
"If an international ban on mines can be secured it means, looking far ahead, that the world may be a safer place for this generation's grandchildren," the quote read.
"The Duke is humbled to be visiting a place and a community that was so special to his mother, and to recognize her tireless mission as an advocate for all those she felt needed her voice the most, even if the issue was not universally popular,"the statement continued.
The Duke has long been dedicated to de-mining efforts. In 2013, he and HALO Trust visited the Cuando Cubango region in Angola and witnessed the negative impacts landmines had on humans.
He also spoke on landmines during a London trip in June, sharing that he has learned "the importance of landmine clearance within a humanitarian emergency," an issue he deems "a humanitarian issue — not a political one."
Scroll through Radar's gallery to see the photos.
Legacy Lives On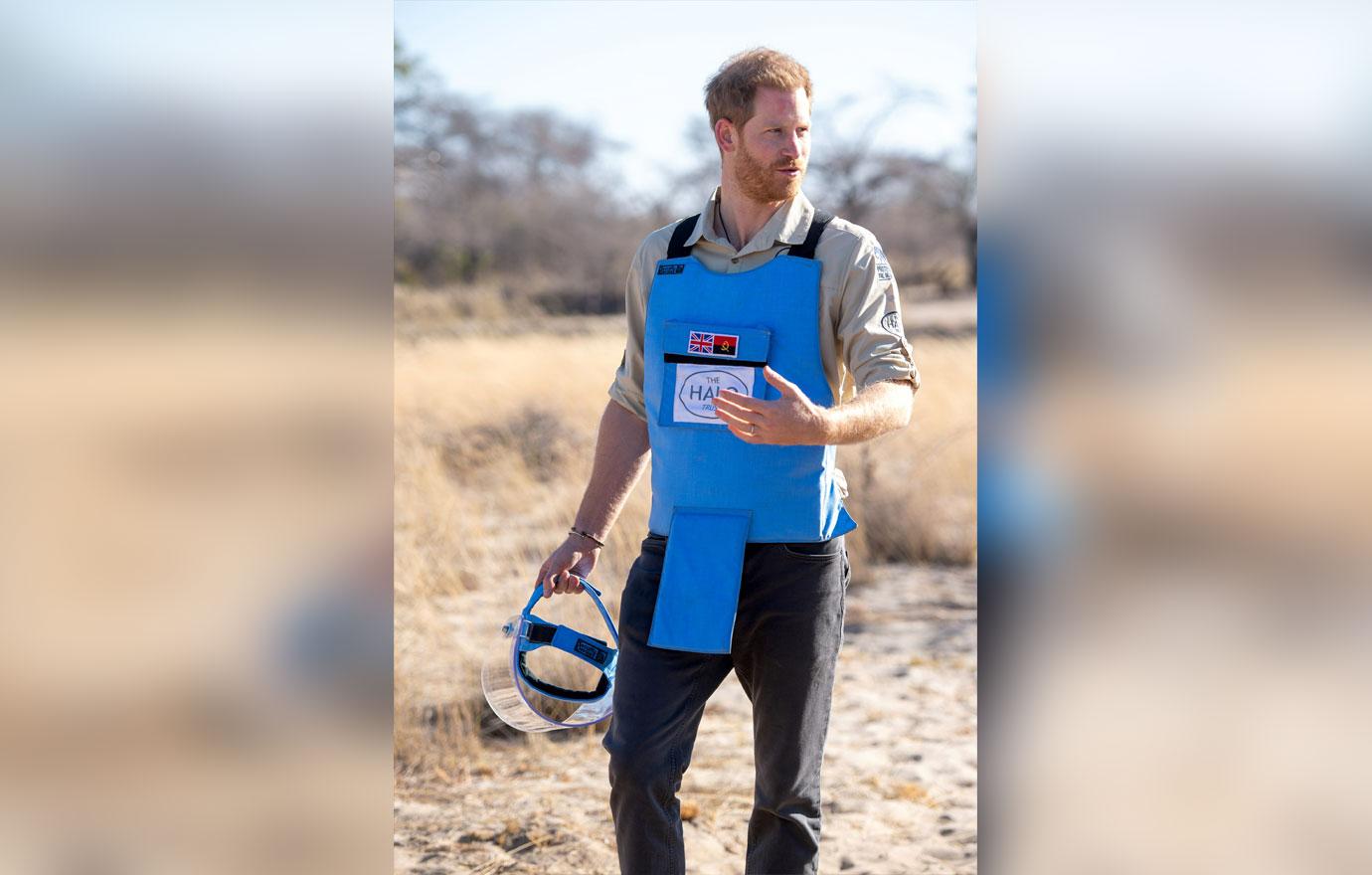 Prince Harry is dedicated to the de-mining efforts his mother once stood behind.
Article continues below advertisement
Stop At the Landmine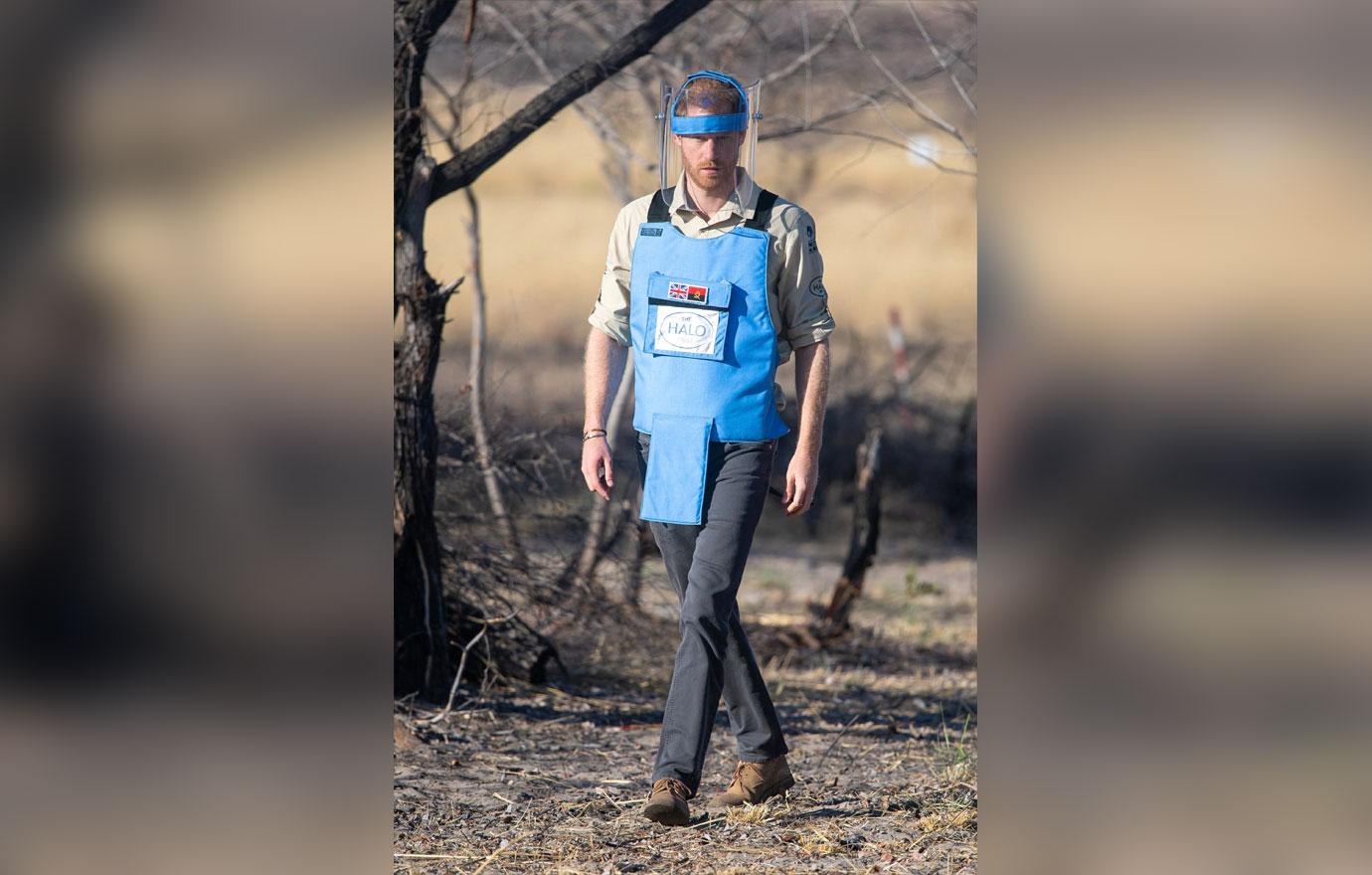 The Duke of Sussex recently visited an Angolan landmine.
Article continues below advertisement
Dedication
Prince Harry showed his awareness of the importance of clearing mines and learned more through the stories of locals.
Article continues below advertisement
Like Mother, Like Son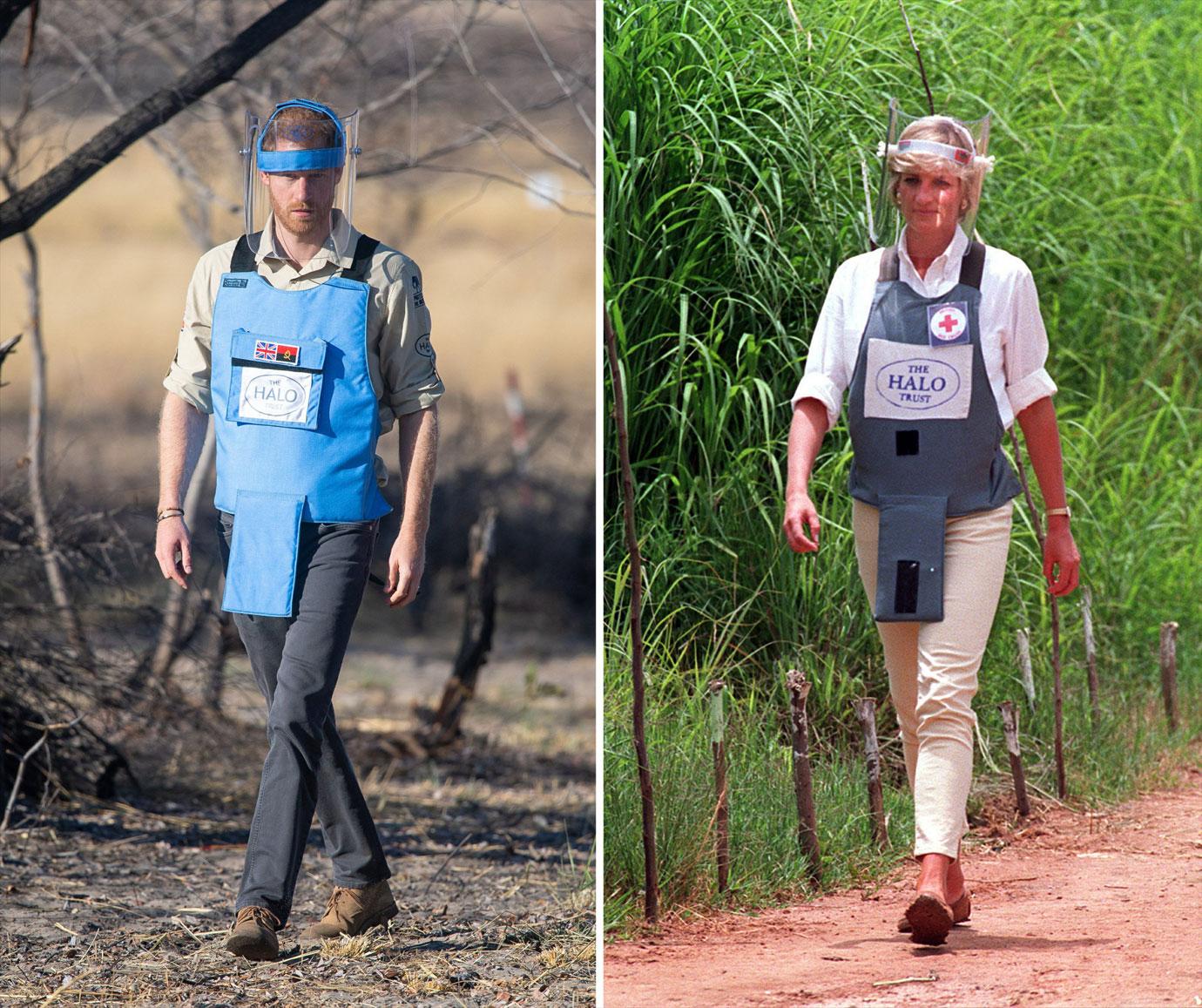 Photos of him in a blue vest and visor resemble photos of Princess Diana wearing protective clothing during her 1997 visit. As readers know, Diana was killed in a car accident the same year while in Paris.
Article continues below advertisement
R.I.P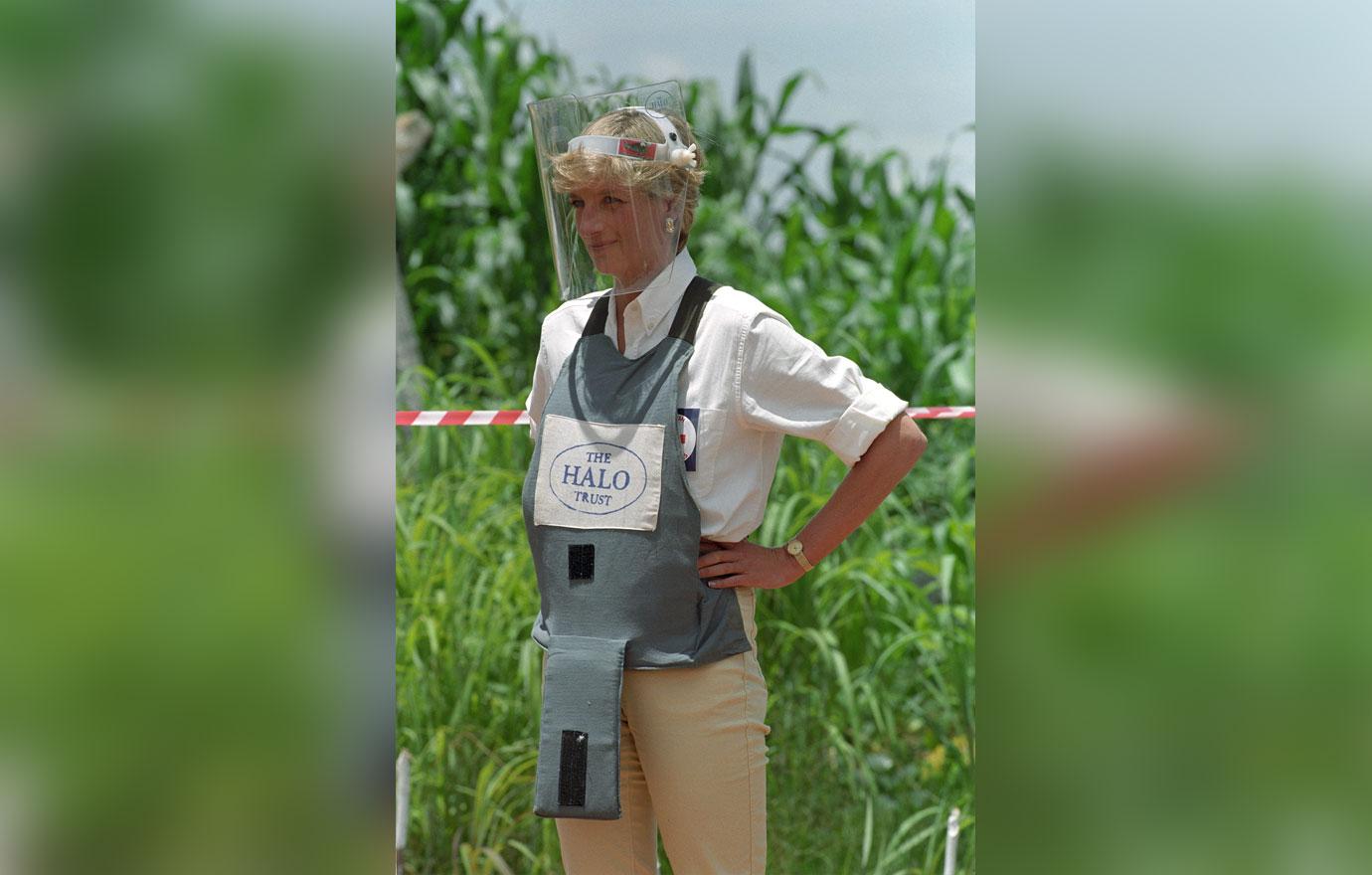 As readers know, Diana was killed in a car accident only months after the visit while in Paris.
Article continues below advertisement
Mission Continues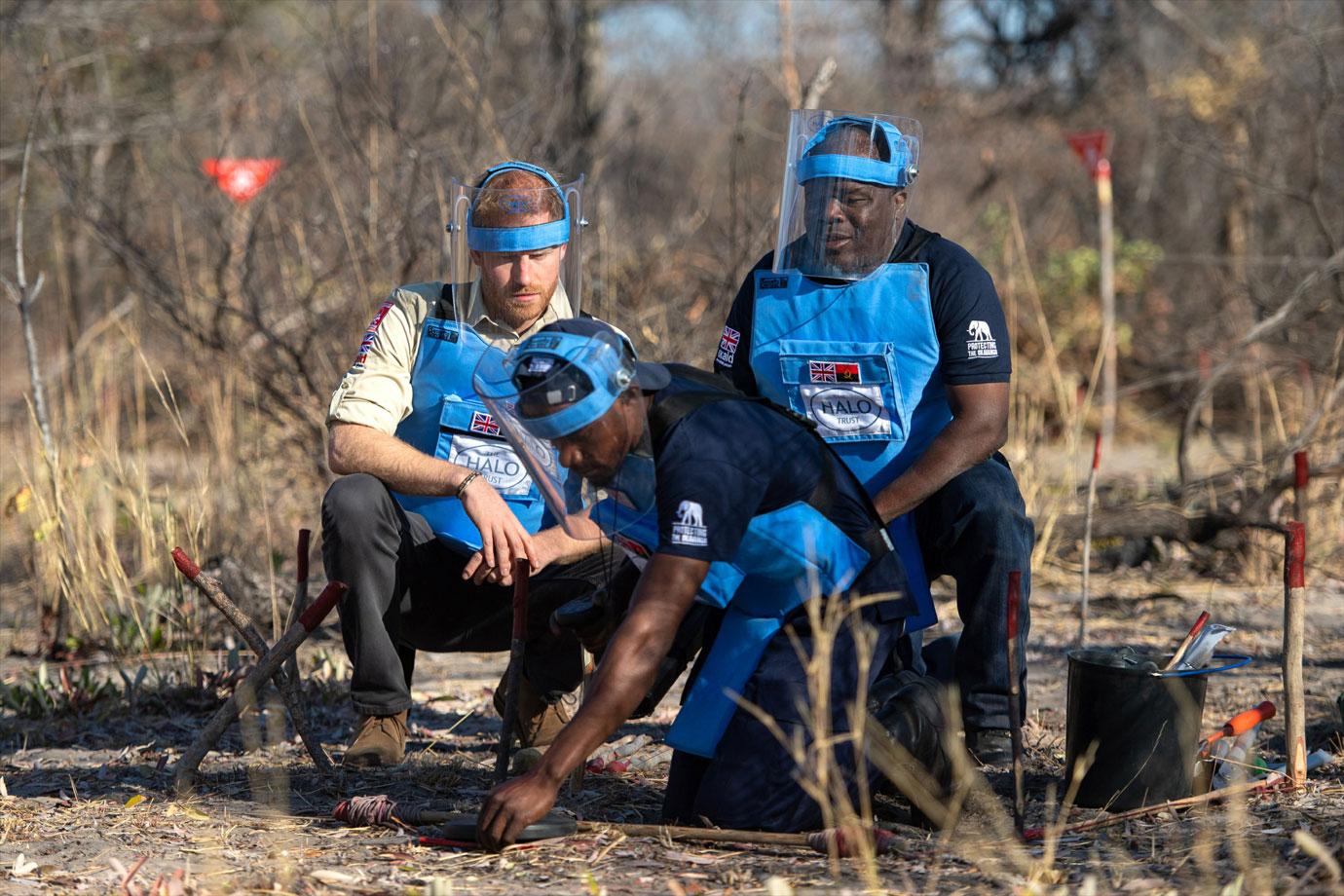 Prince Harry walked through the landmines and engaged with members of the community during the visit.