Set Fights, Bad Business & Family Hell! Nastiest Celebrity Feuds Of 2019 Exposed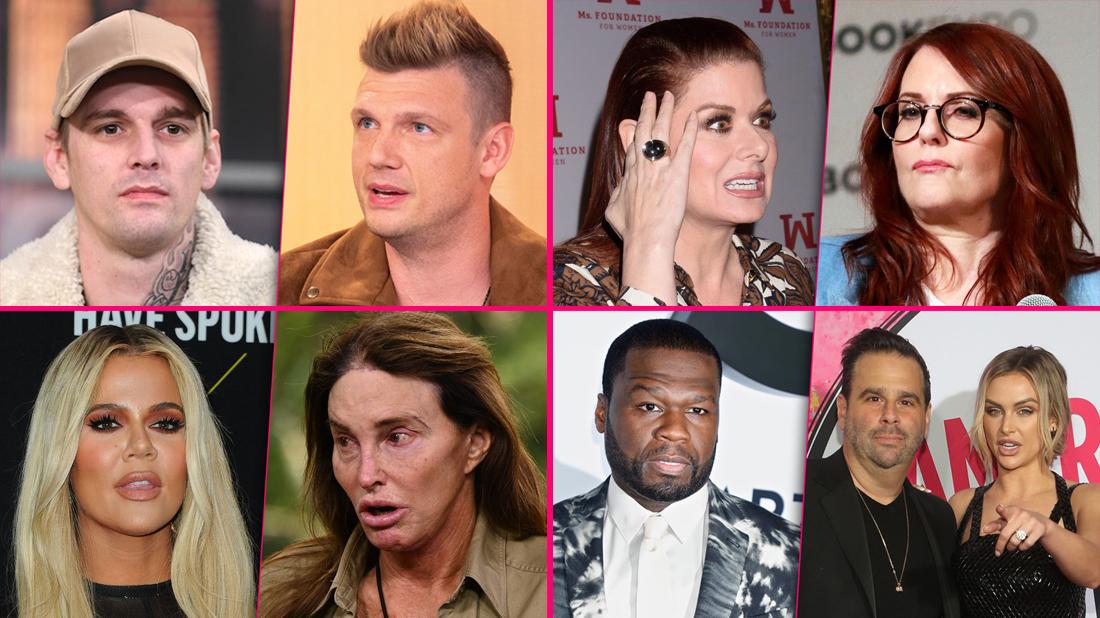 Article continues below advertisement
Cowell came under fire when Union's problems hit the headlines and other stars took her side.
Scroll through RadarOnline.com's gallery for more on 2019's explosive star struggles!
Caitlyn Jenner VS. Khloe Kardashian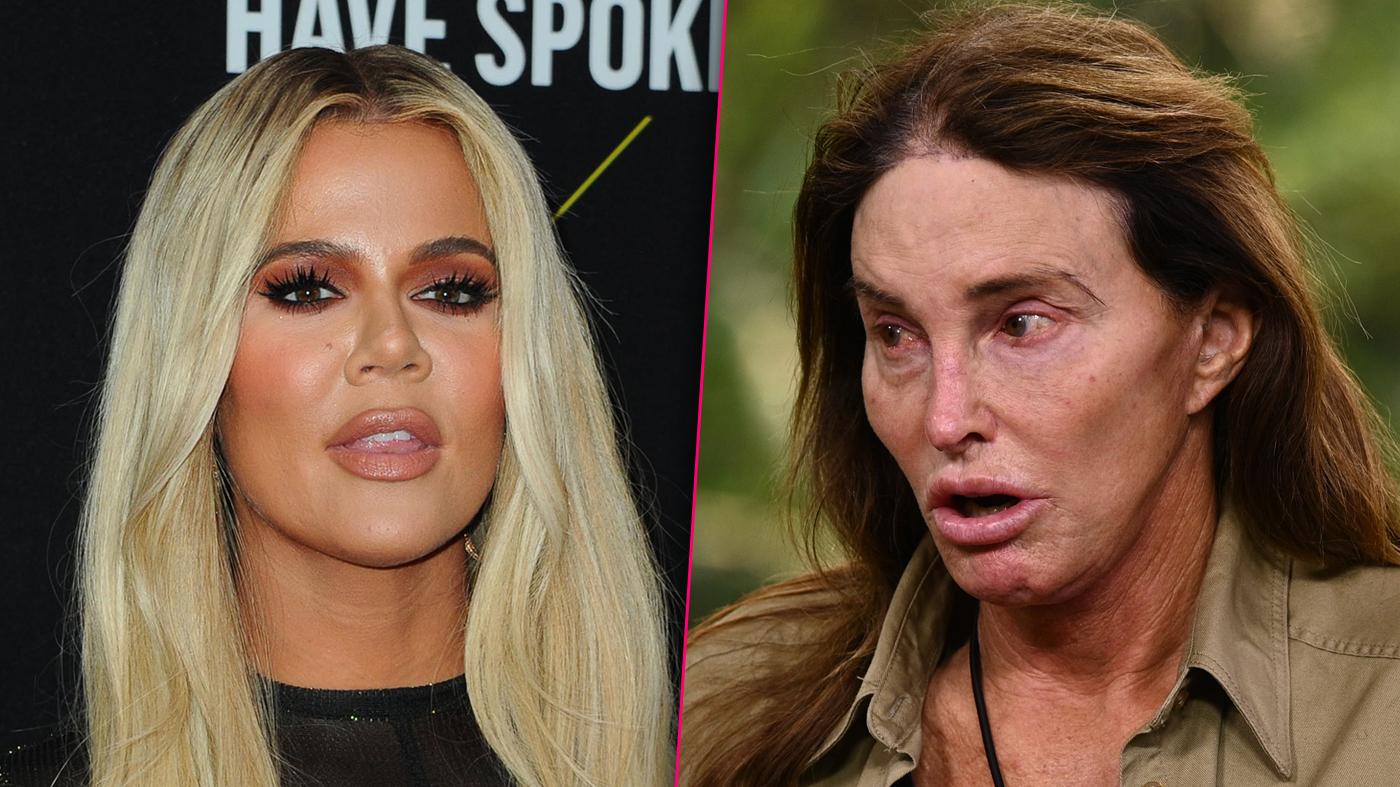 When the transgender star competed on Britain's I'm A Celebrity…Get Me Out Of Here, Caitlyn claimed on camera that Khloe was was "p**ed off" throughout her transition -- but never discovered why. "It's been five or six years and I really haven't talked to her since," Caitlyn said. No Kardashians or Jenners showed up to support her when she was eliminated from I'm A Celeb.
Article continues below advertisement
50 Cent VS. Lala Kent & Randall Emmett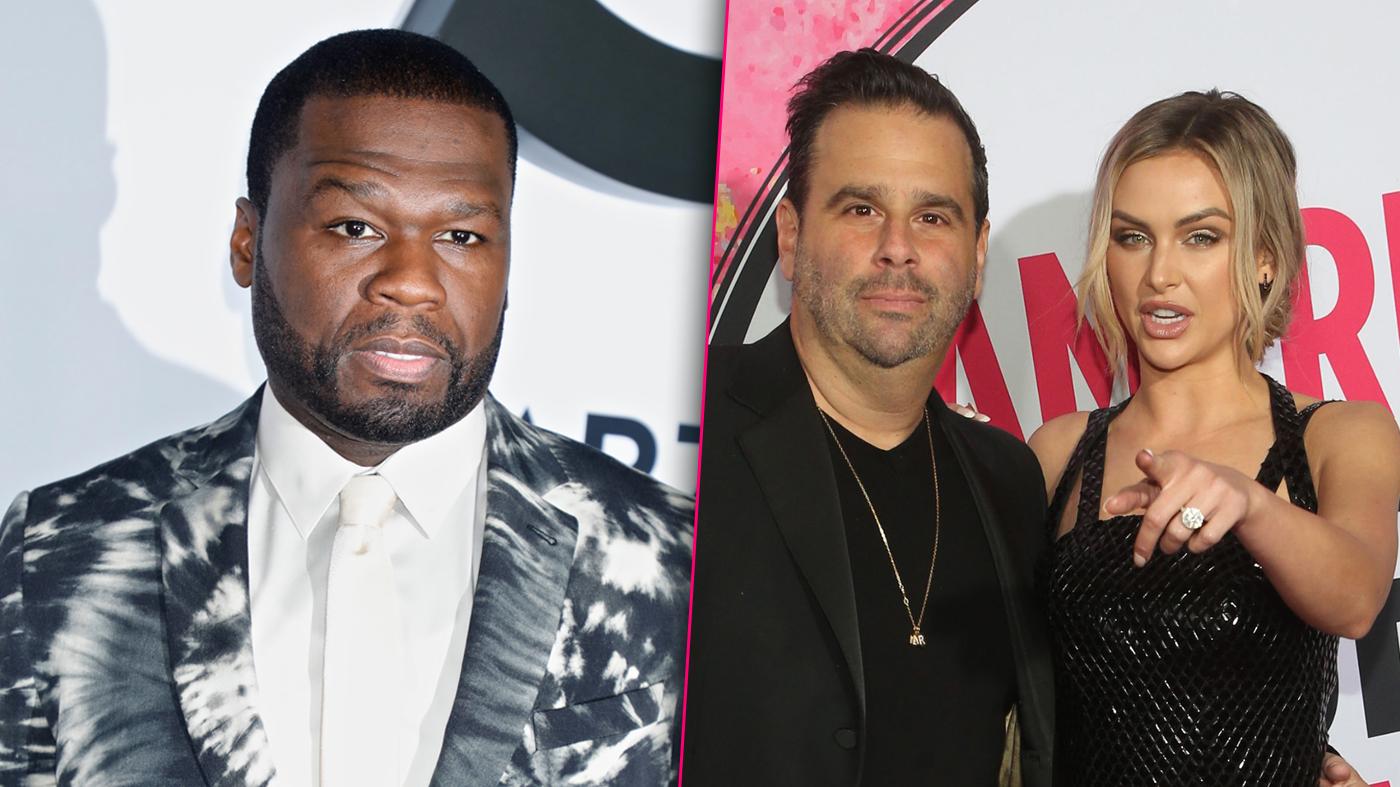 In April 2019, the rap star posted a clip from Kent's Vanderpump Rules and called her a "hoe" who got a Range Rover after sleeping with Emmett, who is now her fiance. He also accused Kent's producer beau of owing him $1 million dollars. Kent joked online after Cent dissed her, "She swears she's a thug from south side Jamaica queens & she's up in here watching Bravo. Someone has forgotten where they come from." The three wound up burying the hatchet after Emmett had a health scare and then reportedly forked over the alleged million bucks he owed to 50 Cent.
Article continues below advertisement
Taylor Swift VS. Scooter Braun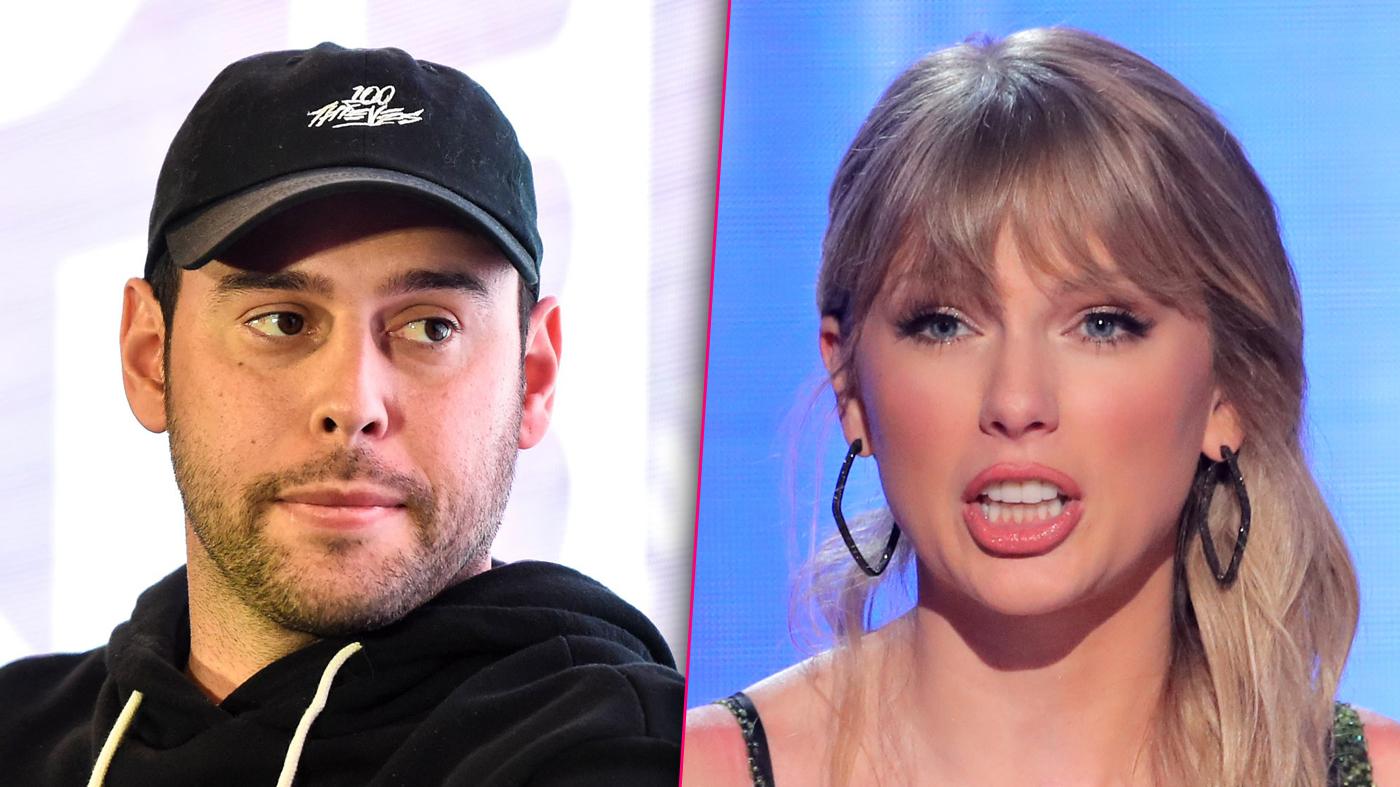 The singer made her feud with Scooter Braun and Scott Borchetta aka Big Machine Records public in November, saying they wouldn't let her perform her old songs on the American Music Awards. In the same statement, the Grammy winner disclosed the use of her older music or performance footage was also nixed for a Netflix documentary about her life. Following Swift's online rant, Big Machine released a statement, refuting Swift's accusations: "Taylor, the narrative you have created does not exist."
Article continues below advertisement
Debra Messing VS. Megan Mullally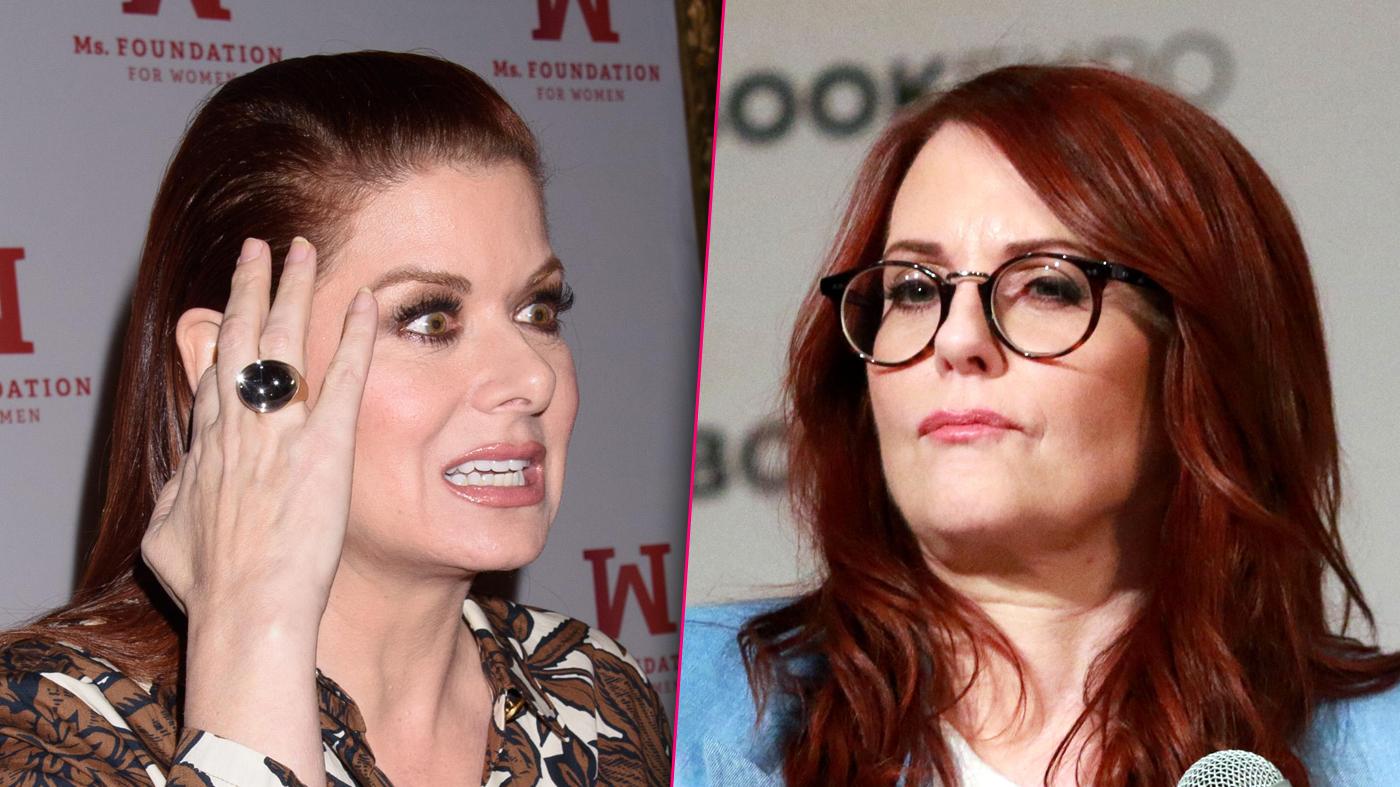 The Will & Grace stars "fought constantly over everything from script changes to camera angles," a RadarOnline.com insider claimed. Second banana Mullally "treated everyone like servants. Debra was the only one who stood up to Megan." Amid the feud, their sitcom reboot came to an end in 2019.
Article continues below advertisement
Khloe Kardashian vs. Jordyn Woods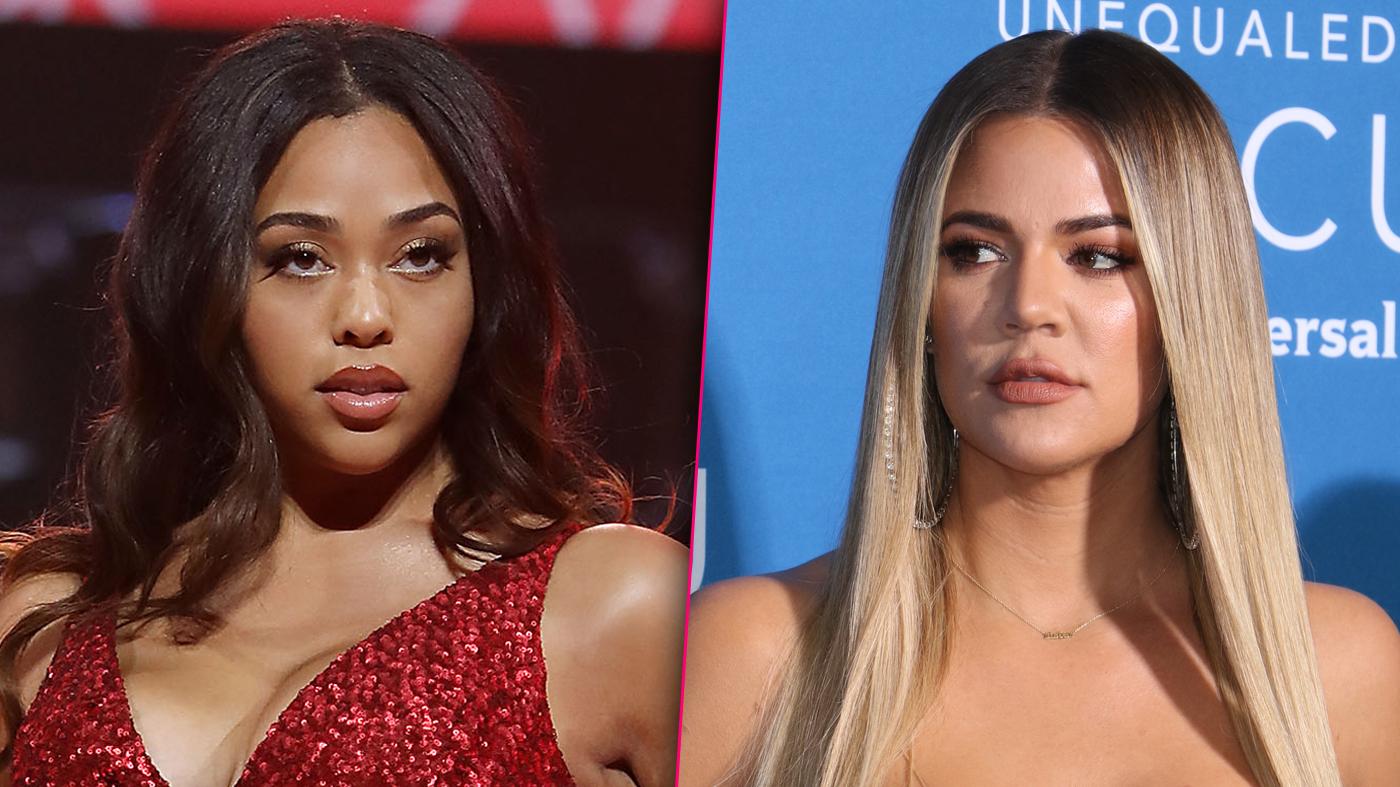 Khloe was devastated after catching two-timing Tristan cheating again in 2019--this time with little sister Kylie Jenner's lifelong BFF Jordyn Woods. In the wake of Jordyn being caught hooking up with her baby daddy, the Keeping Up with the Kardashians star blasted her for being dishonest via Twitter, writing, "Why are you lying @jordynwoods ?? If you're going to try and save yourself by going public, INSTEAD OF CALLING ME PRIVATELY TO APOLOGIZE FIRST, at least be HONEST about your story."
Article continues below advertisement
Jameela Jamil vs. The Kardashians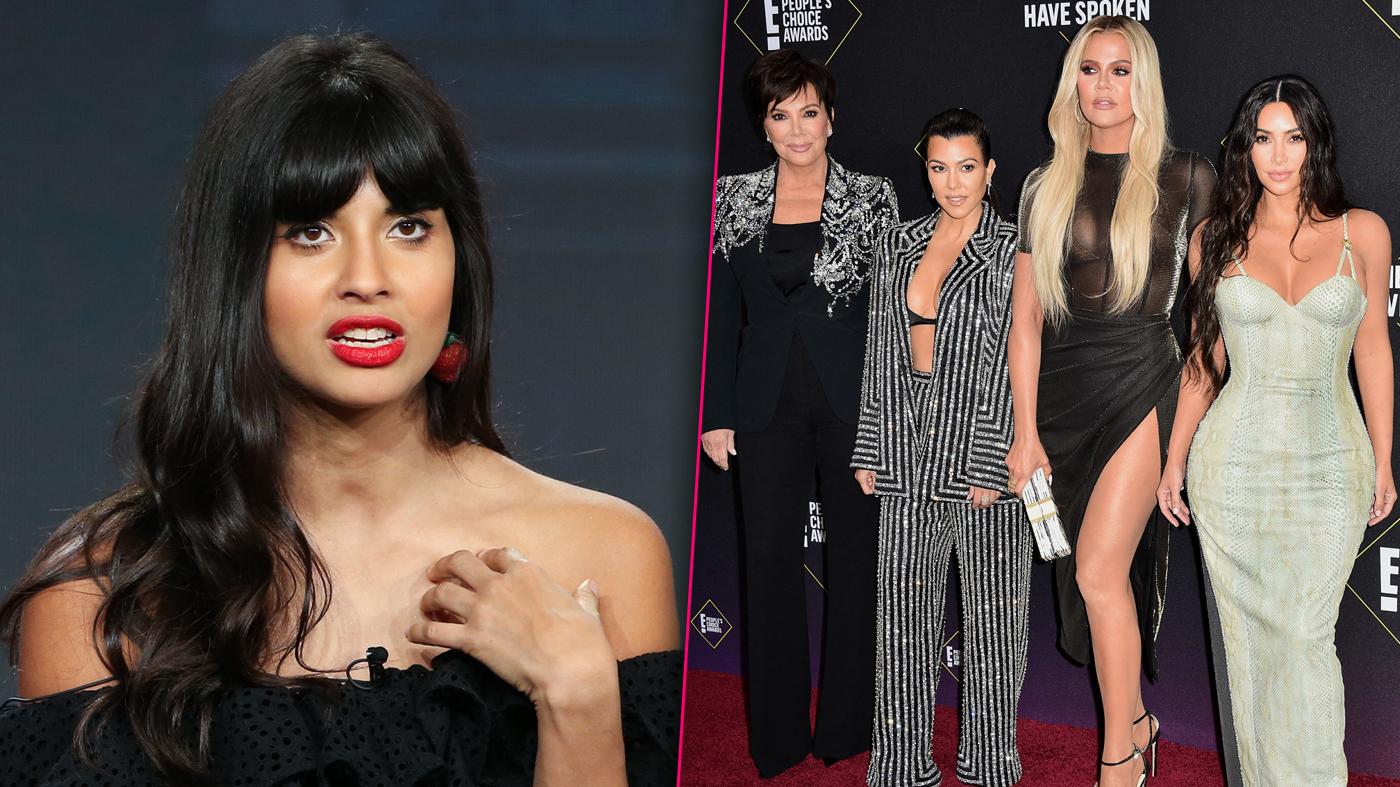 The Good Place star slammed Khloe for promoting Flat Tummy Shakes products. Jameela wrote, "If you're too irresponsible to… own up to the fact that you have a personal trainer, nutritionist, probable chef, and a surgeon to achieve your aesthetic, rather than this… product… then I guess I have to." Jameela previously slammed Kim Kardashian for pitching "toxic" appetite suppressant lollipops.
Article continues below advertisement
Nicki Minaj vs. Miley Cyrus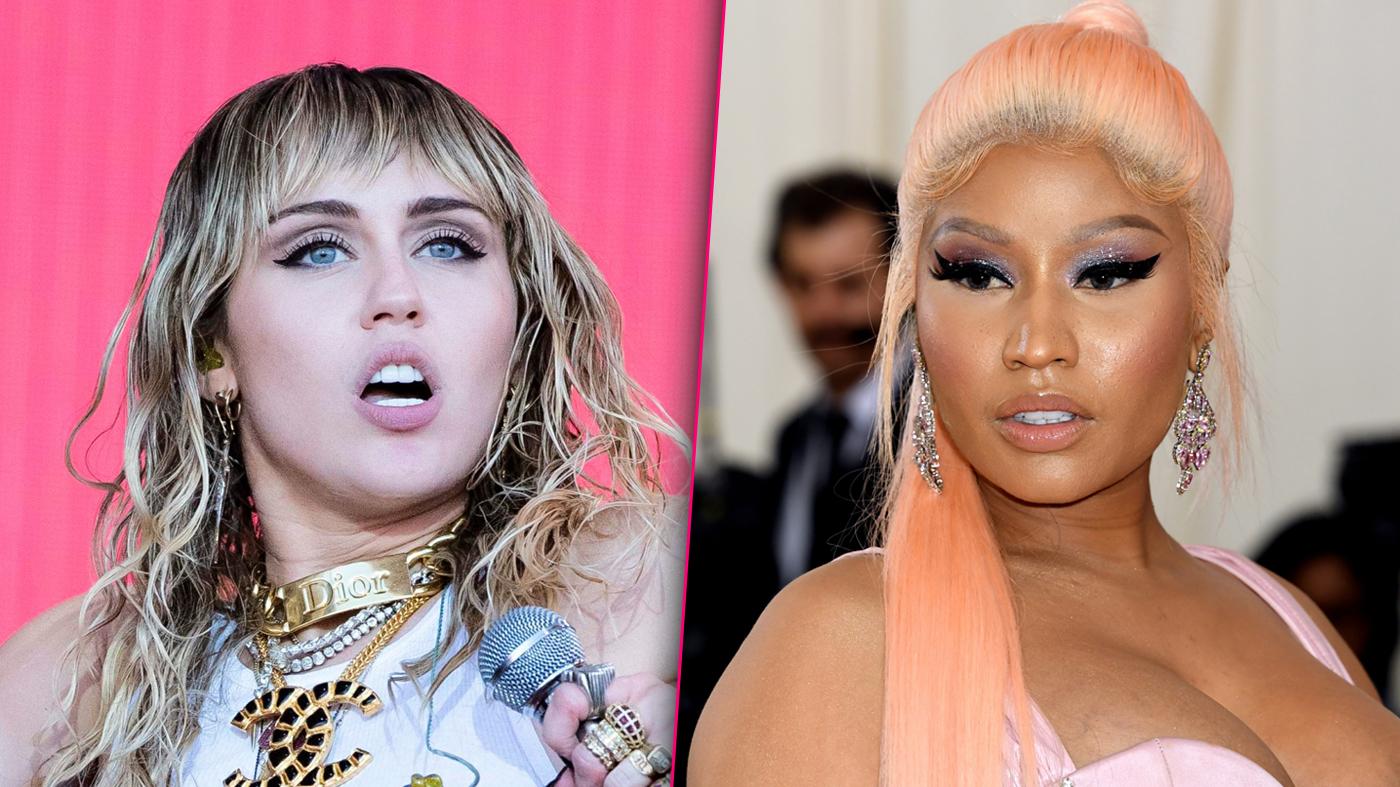 On a 2019 episode of her "Queen Radio" show, Minaj dismissed her "Wrecking Ball" rival as a "Perdue chicken" in the latest salvo in a feud that goes back to 2015. "Perdue Chickens can never talk (expletive) about queens," Minaj said. "But I do notice a lot of Perdue chickens have been trying to say the queen's name for clout. And that's always been happening. And that's what (Cyrus) did in the first place. And the white girl cry and made the black girl seem like she was a bad guy... She disrespected me in a magazine article for no reason."
Article continues below advertisement
Paris Hilton VS. Lindsay Lohan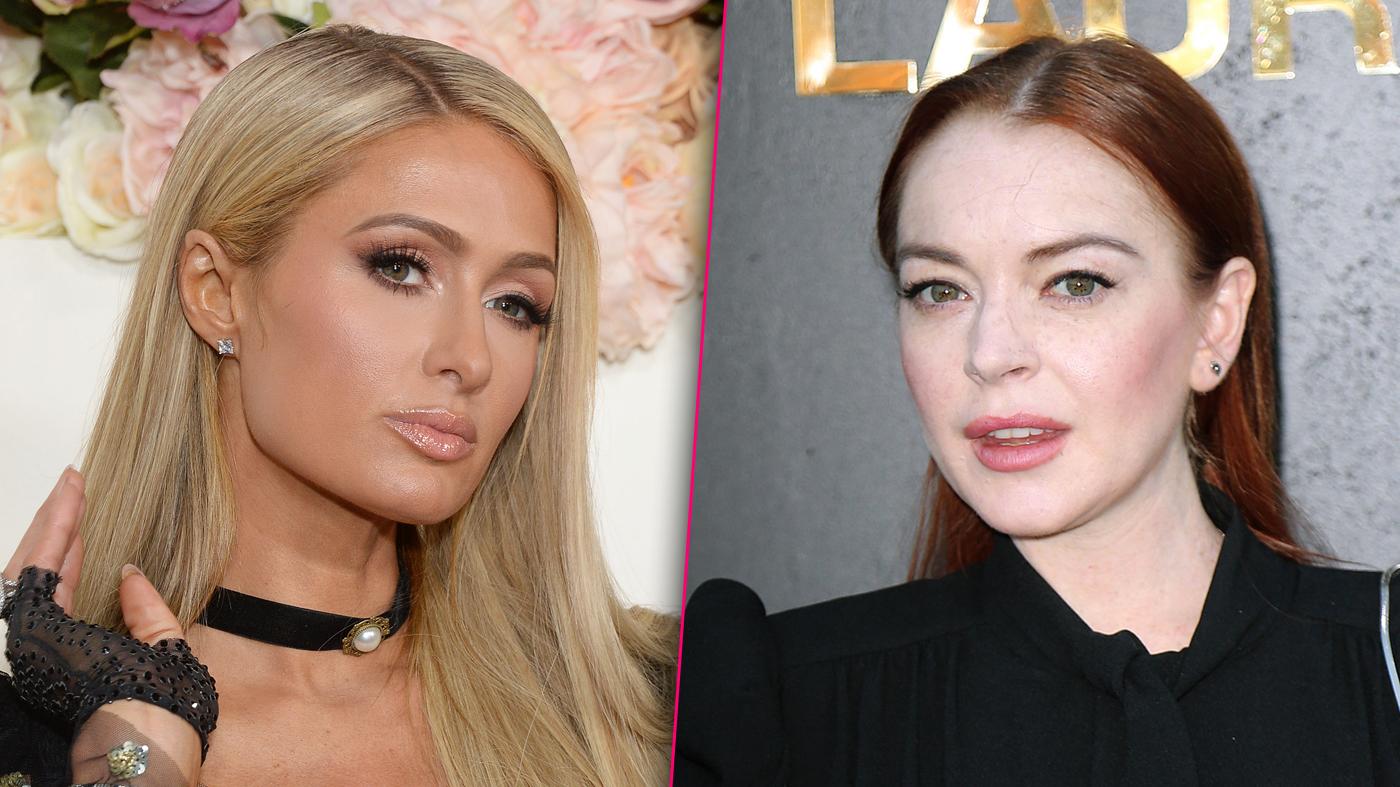 During a 2019 appearance on Watch What Happens Live, the heiress slammed the Mean Girls actress as "lame" and "embarrassing." Lohan responded on an Australian radio show, saying "Who's that?" when asked about Hilton's comments.
Article continues below advertisement
Wendy Williams VS. Christie Brinkley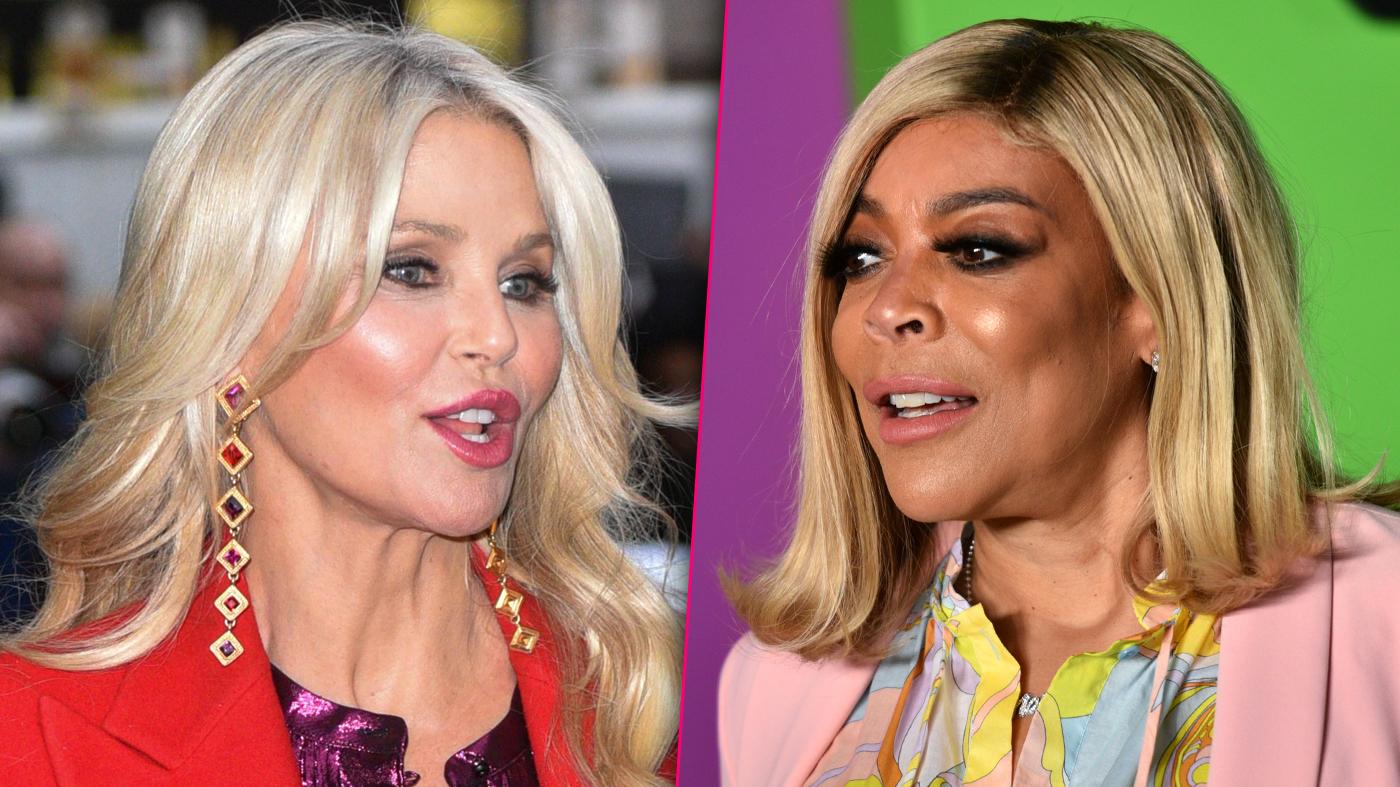 The supermodel said a broken arm forced her to quit Dancing with the Stars in favor of her daughter Sailor, but the talk show host doubted it! Williams snapped on her talk show that Brinkley's injury "looked fake as hell. In my opinion, I think what Christie did was she signed up for 'Dancing with the Stars' knowing that she'd put her daughter Sailor in there." Brinkley denied it and was shocked by Williams' attack, particularly because she claimed they had been pals: "She would call on me to support her in tough times…. I was there for her."
Article continues below advertisement
Taylor Swift VS. Kanye West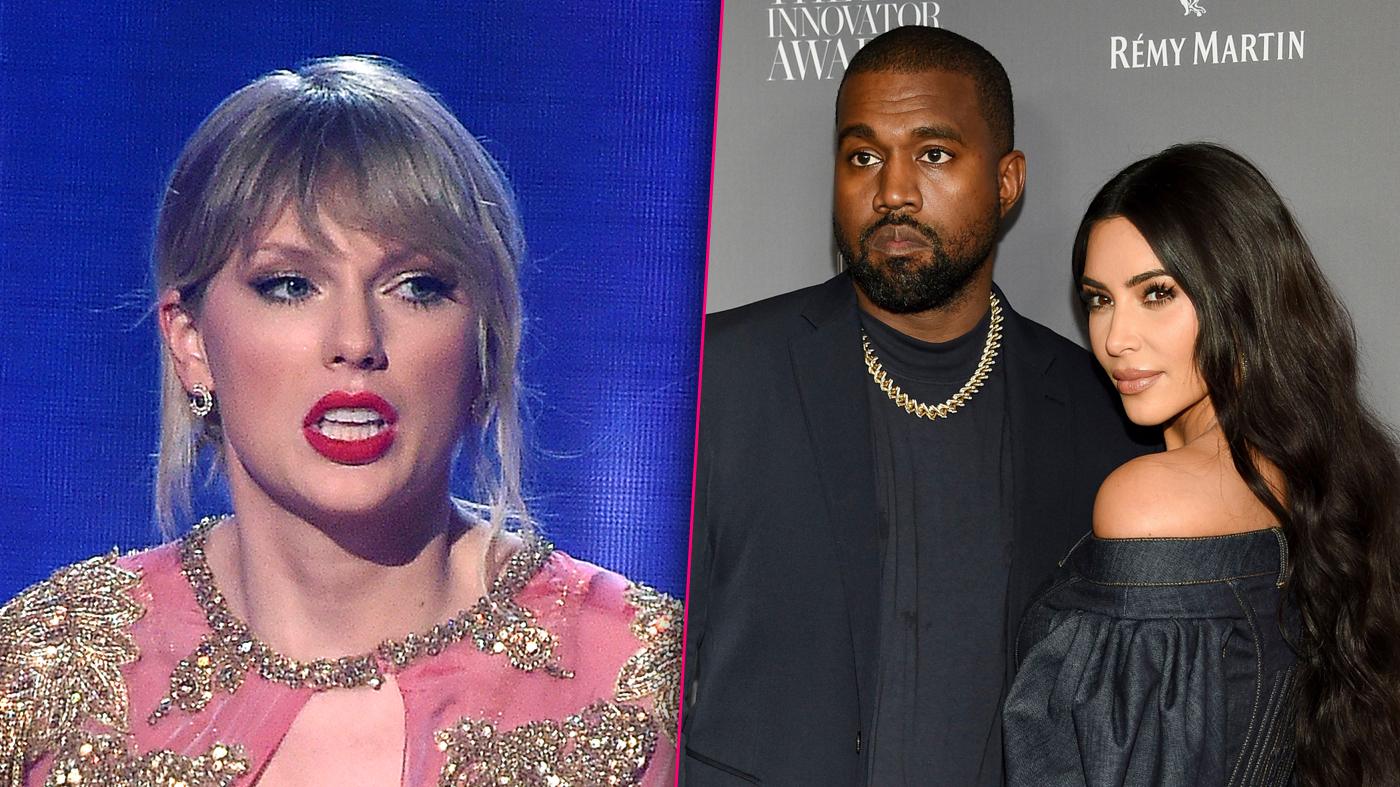 In a 2019 Rolling Stone interview, Swift restarted her feud with West, which began in 2009 when he crashed her VMAs' speech. Later, Swift and the rapper and his wife, Kim Kardashian, tried to be friends. But the blonde singer said, "I realized he is so two-faced. That he wants to be nice to me behind the scenes, but then he wants to look cool, get up in front of everyone and talk (expletive)."
Article continues below advertisement
Eminem vs. Nick Cannon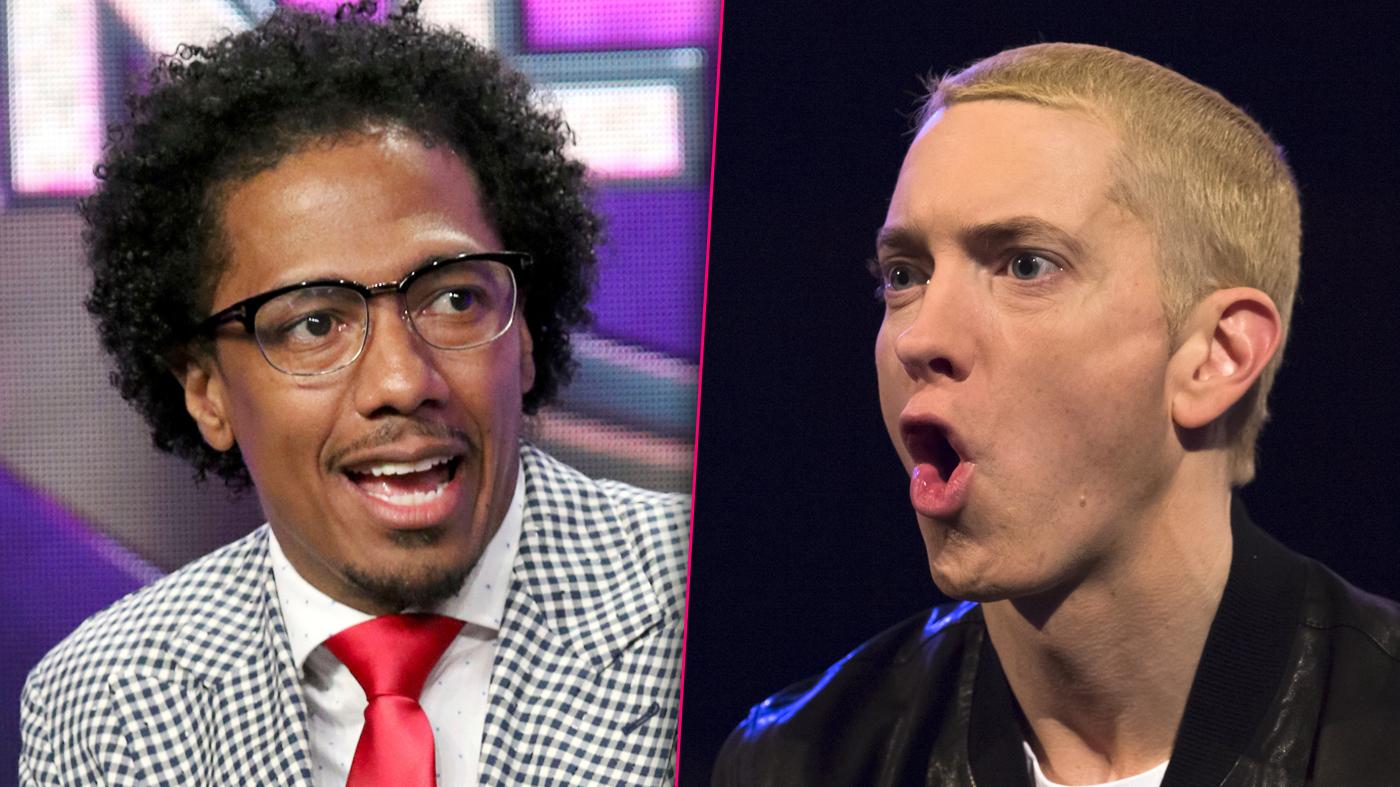 The stars are feuding over Mariah Carey. Eminem recently rapped on a Fat Joe track about Cannon's ex-wife Carey neutering him, singing, "I let her chop my balls off too before I lose to you, Nick." The former AGT host fired back in his own song called The Invitation, singing, "My baby mama killed you off a decade ago. You're still crying about it bitch, now who really the ho?" Carey has repeatedly denied ever having been in a relationship with Eminem.
Article continues below advertisement
Lisa Rinna vs. Nicollette Sheridan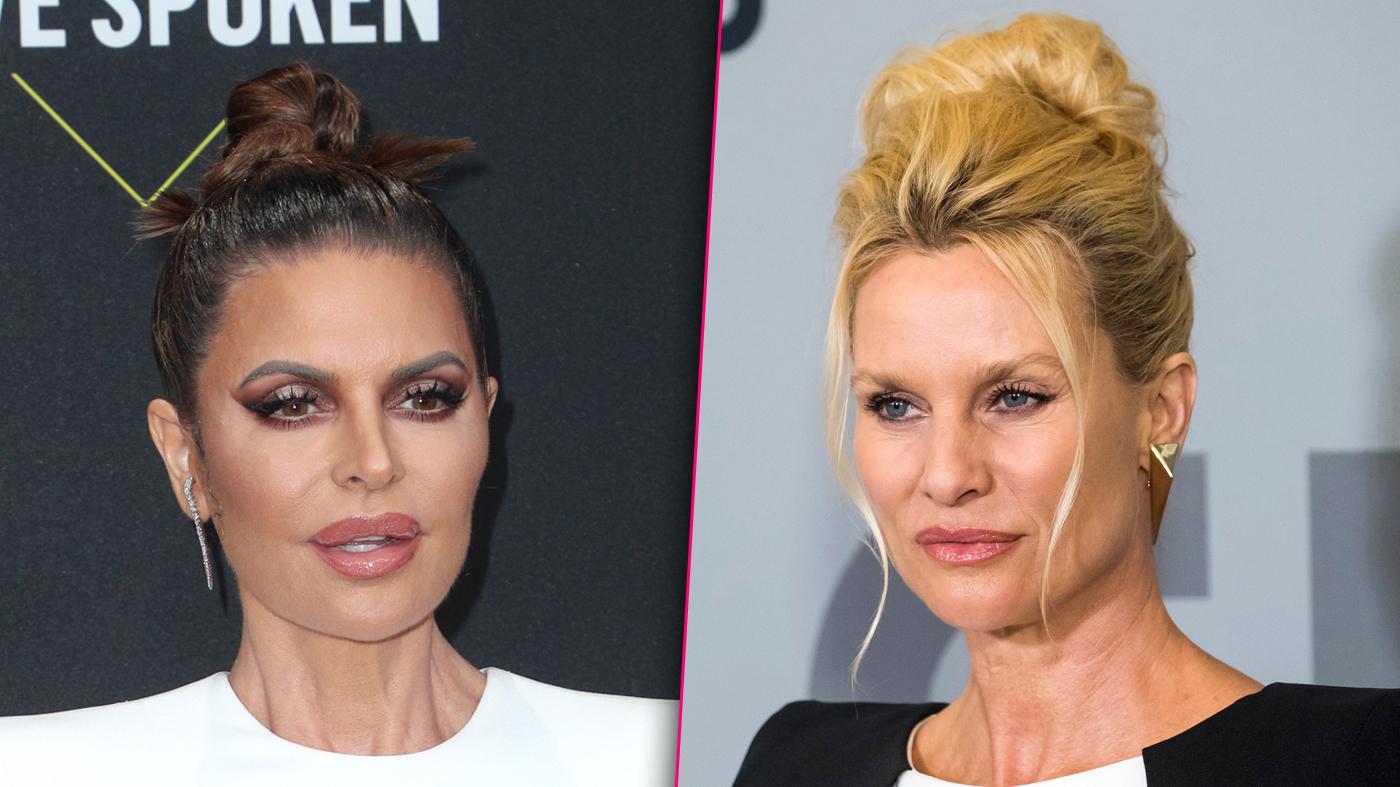 The RHOBH star claimed on camera that her husband Harry Hamlin's previous marriage to Sheridan ended when Sheridan left a Michael Bolton concert with the singer. But Sheridan responded to the cheating allegation on social media: "FAKE NEWS! Harry and I ended our marriage nose to nose in Canada...Michael was a long time friend that was invited to our wedding." Months later, Rinna wasn't through, snarking to Bravo host Andy Cohen that Sheridan "probably needs a job."
Article continues below advertisement
Howard Stern vs. Wendy Williams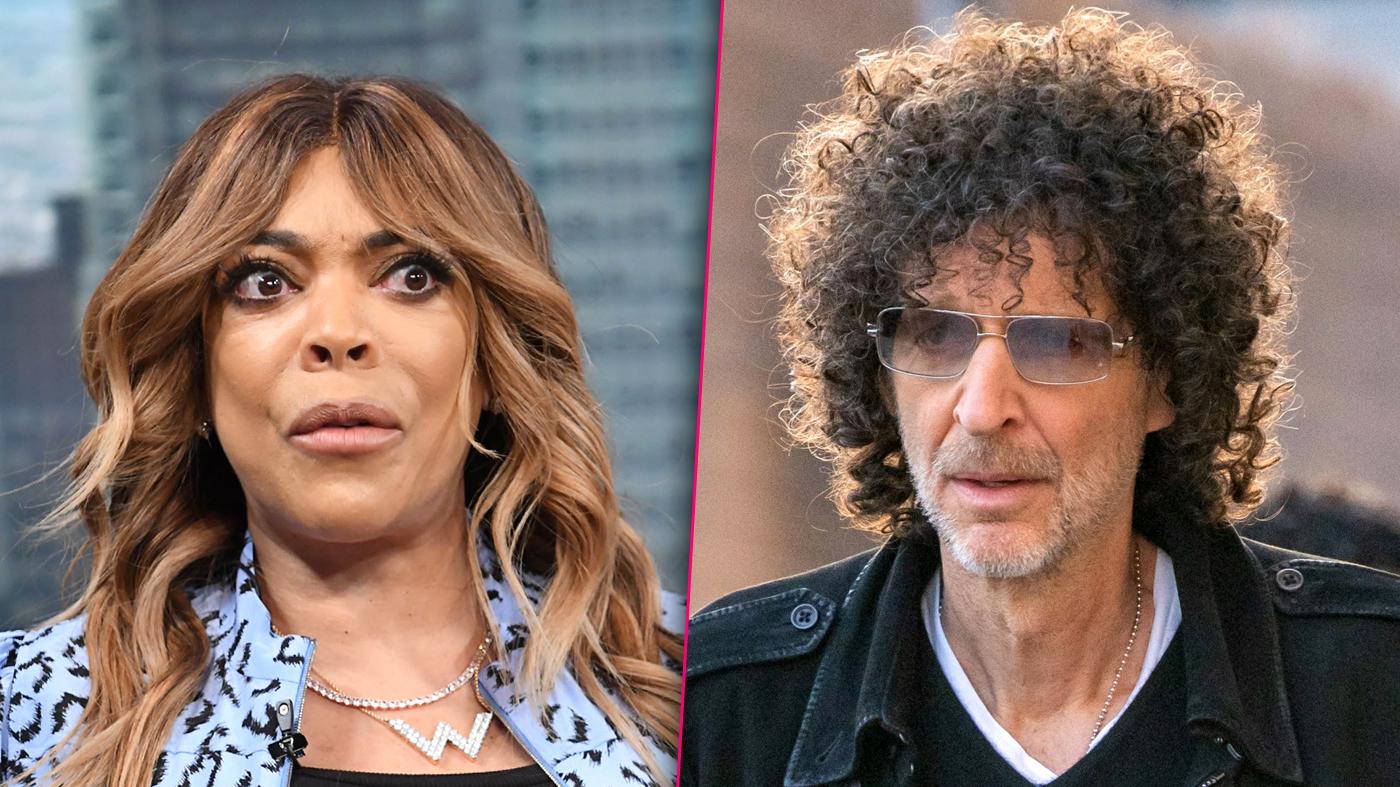 2019 marked the beginning and end of one celebrity feud. After Williams accused Stern of having "gone Hollywood," Stern blasted her on his radio show, saying, "I'm not somebody you want to (expletive) with, honey. I don't want to hear your (expletive). And you're not a nice person. Nobody likes you, that's why you can't go Hollywood. People do not like her. … She's a big pain in the ass. I hate to break the news to you, honey." Soon, however, Stern said he was sorry he'd overreacted -- and Williams said things were all good between them.
Article continues below advertisement
Aaron Carter VS. Nick Carter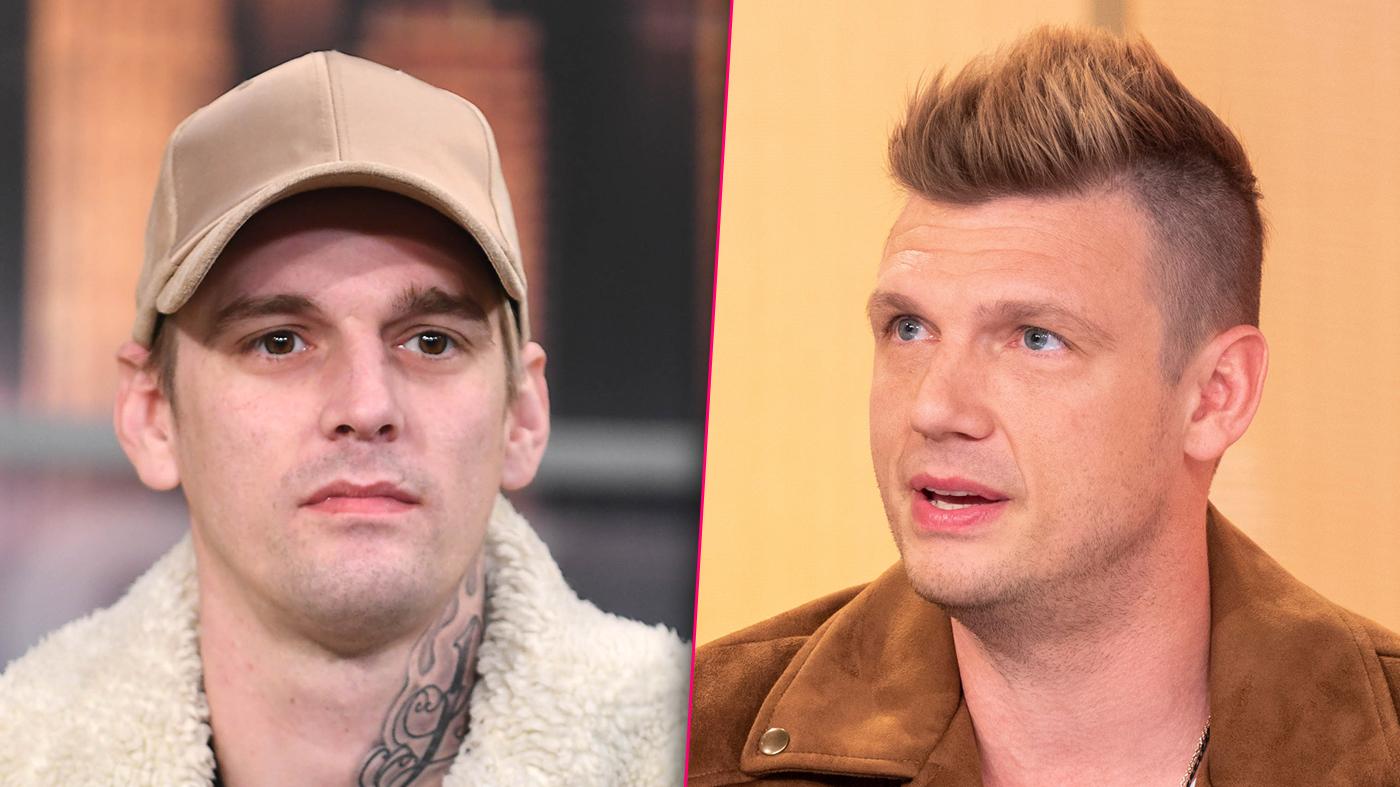 Troubled Aaron got into an explosive family feud with his brother Nick and twin sister Angel. First, Aaron shocked fans on the TV show The Doctors by sharing that he's been diagnosed with multiple personality disorder, schizophrenia, acute anxiety and manic depression. Aaron revealed he's taking prescription medications. Then Nick claimed he and Angel had to seek a restraining order against Aaron. Aaron wrote to his equally famous Backstreet Boy brother on Twitter, "Take care. @nickcarter we're done for life. I haven't seen him in four years. And I don't intend."
Article continues below advertisement
Bethenny Frankel VS. Sunny Hostin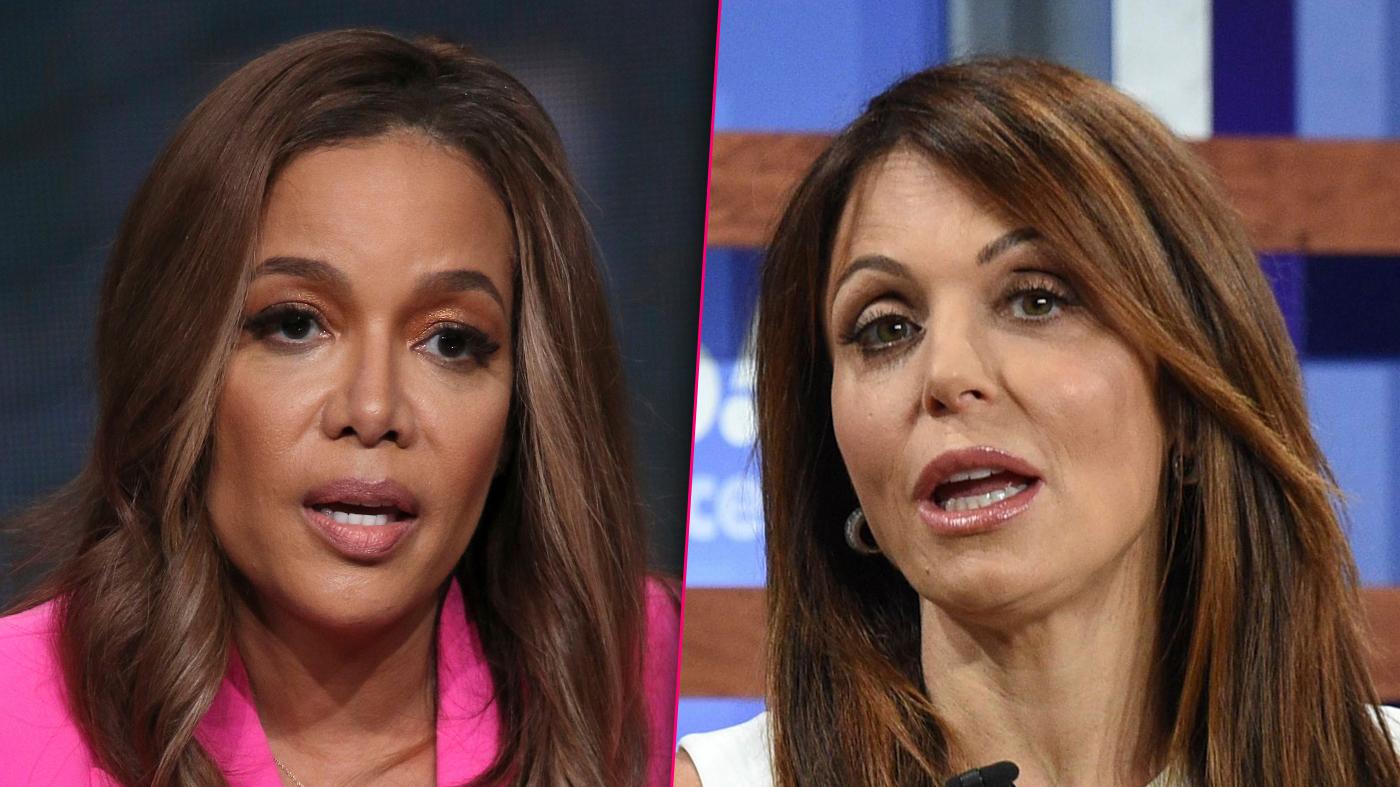 During The View's recap of a RHONY episode, co-host Hostin was suddenly triggered with an earlier memory she had about Frankel. "Bethenny yelled at my child at the beach," Hostin claimed. "And I went out there and stood in front of my child, and I yelled at her and told her that adults speak to adults." But Frankel denied the incident ever happened—and told Bravo interviewer Andy Cohen, "I don't know her."
Article continues below advertisement
Gabrielle Union vs. Simon Cowell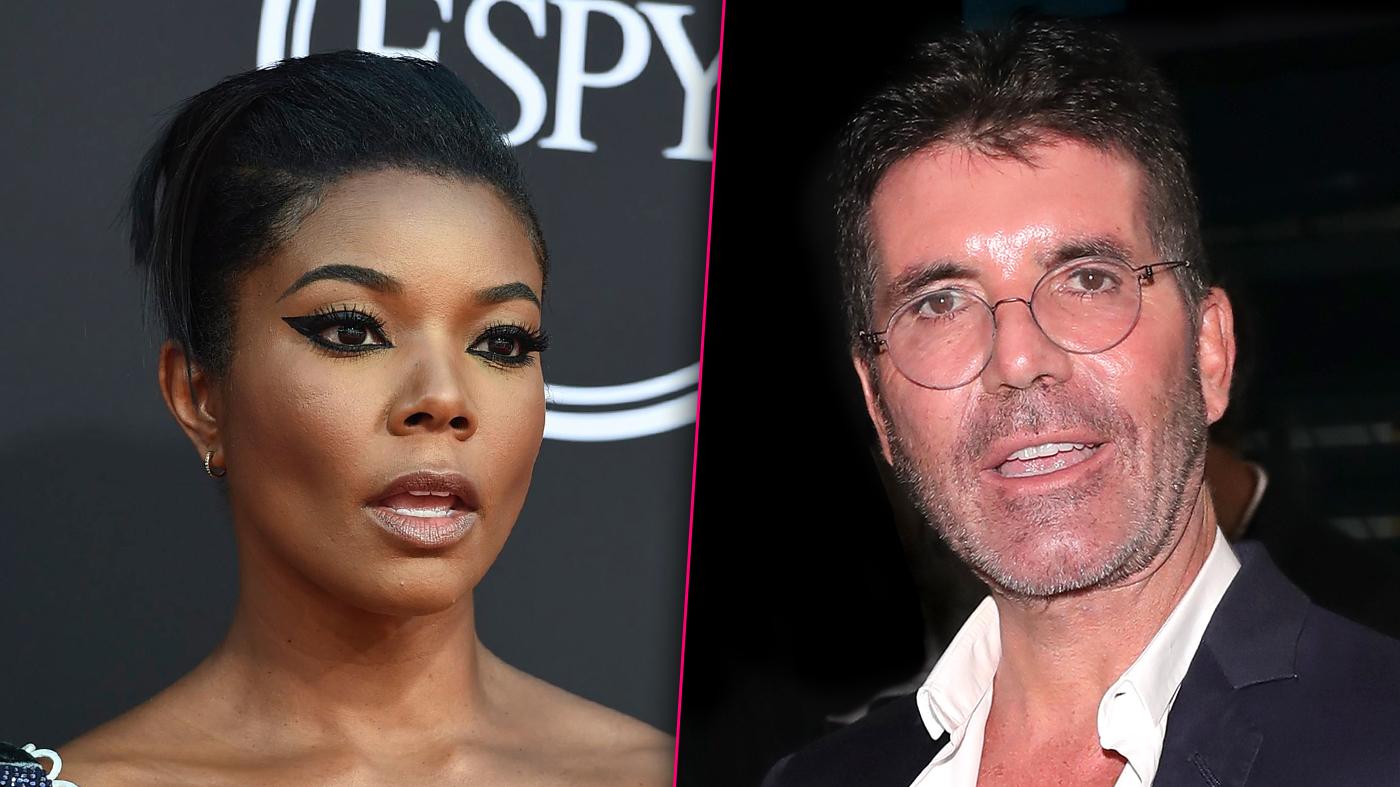 As RadarOnline.com reported, all hell broke loose when Union and Julianne Hough were eliminated as AGT judges while Cowell and the other guys kept their jobs. Union and Cowell reportedly had clashed and she "had concerns" about "perceived racist incidents" and "Cowell's habit of smoking indoors," among other things, Vulture.com reported. Actresses Debra Messing and Ellen Pompeo took Union's side. Cowell's production company released a joint statement with NBC which said, "We remain committed to ensuring a respectful workplace for all employees and take very seriously any questions about workplace culture. We are working with Ms. Union through her representatives to hear more about her concerns, following which we will take whatever next steps may be appropriate."