Lizzo Blasts Body Shaming Double Standards Of Men Versus Women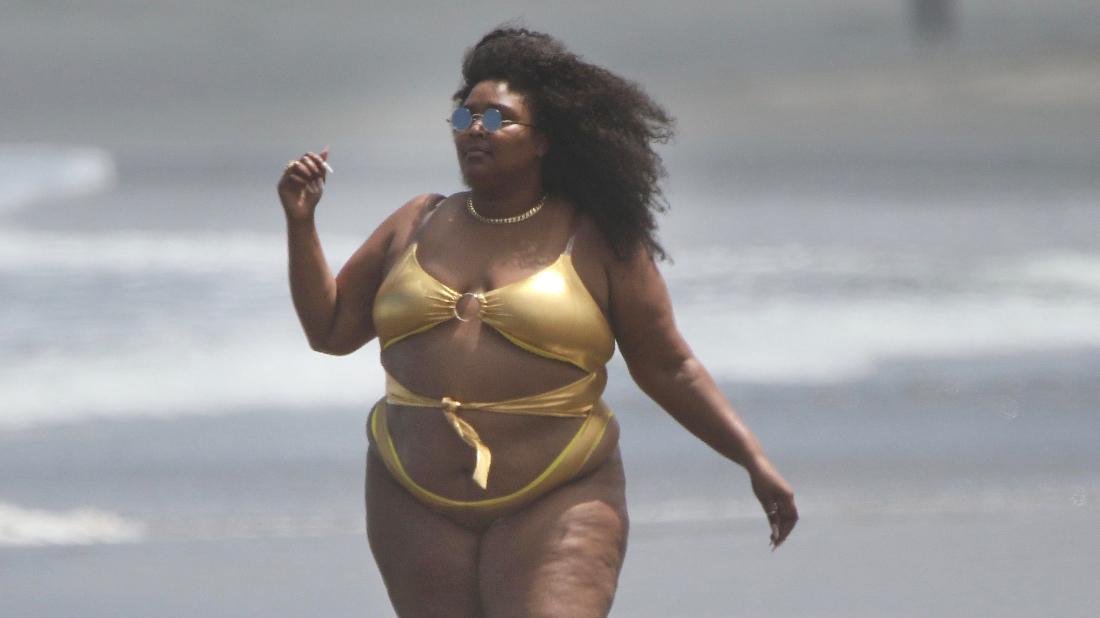 Big and proud Lizzo is weighing in on double standards when it comes to body shaming.
The "Truth Hurts" singer always flaunts her curves and talks about female empowerment, to the delight of her fans.
Now, she's pointed out to Brazil's TV Folha in a new interview that sometimes men body shame women for their physical imperfections while never being called out for their own shortcomings!
Lizzo said, "I think that women are always going to be criticized for existing in their bodies and I don't think I'm any different than any of the other great women who've come before me that had to literally be politicized just to be sexual…you know what I mean? Just to exist."
Article continues below advertisement
The star, 31, shared more "Juice," commenting, "Things that were beautiful on them were called flaws, and they persisted against that, fought against that, and now I'm able to do what I do because of those great women. And they all look completely different, they don't all look the same, and they all had to deal with the same kind of marginalization and misogyny.
"So, what does that tell you about the oppressor? What does that tell you about men? Get it together, we don't talk about your d*** sizes, do we? Like, 'that's not a conventional d*** size, it's too small.' We still let ya'll a**** run all over the god** place," Lizzo added.
Article continues below advertisement
Golden Girl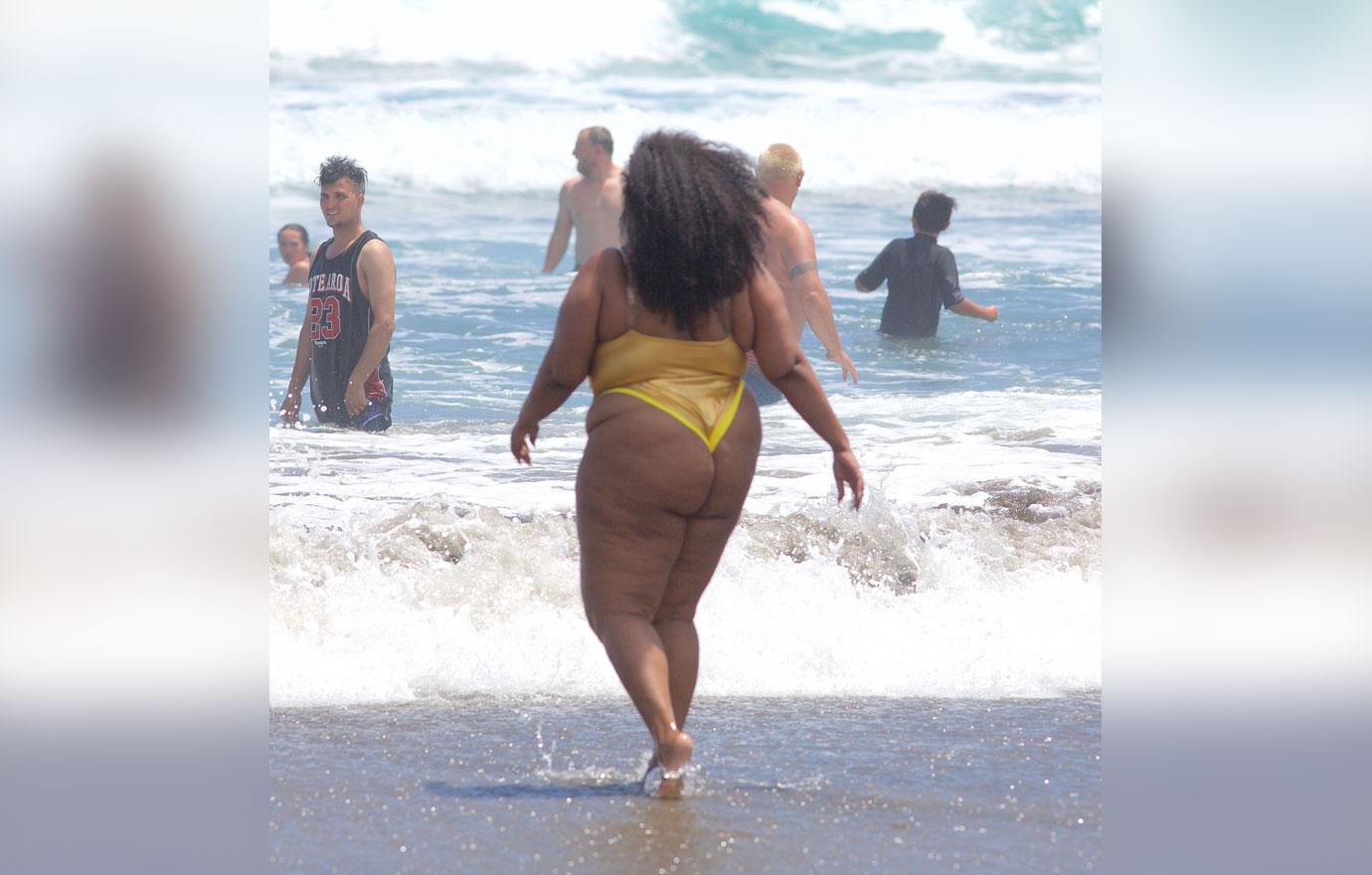 Not long ago, Lizzo showed off her look in a gold bikini.
Article continues below advertisement
Shining Star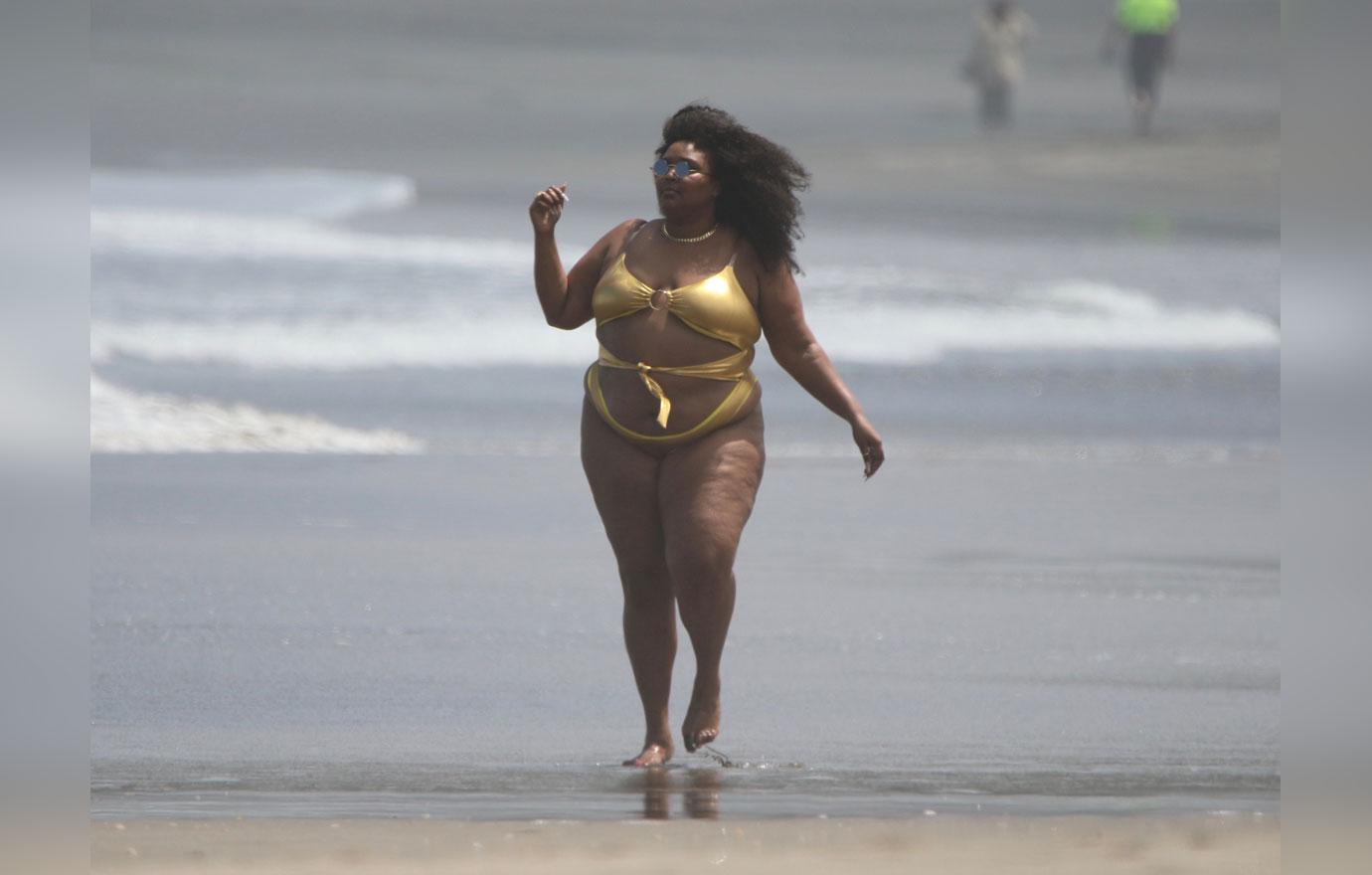 Multitalented Lizzo sings, plays the flute, and twerks for her crowds.
Article continues below advertisement
Another Day, Another Swimsuit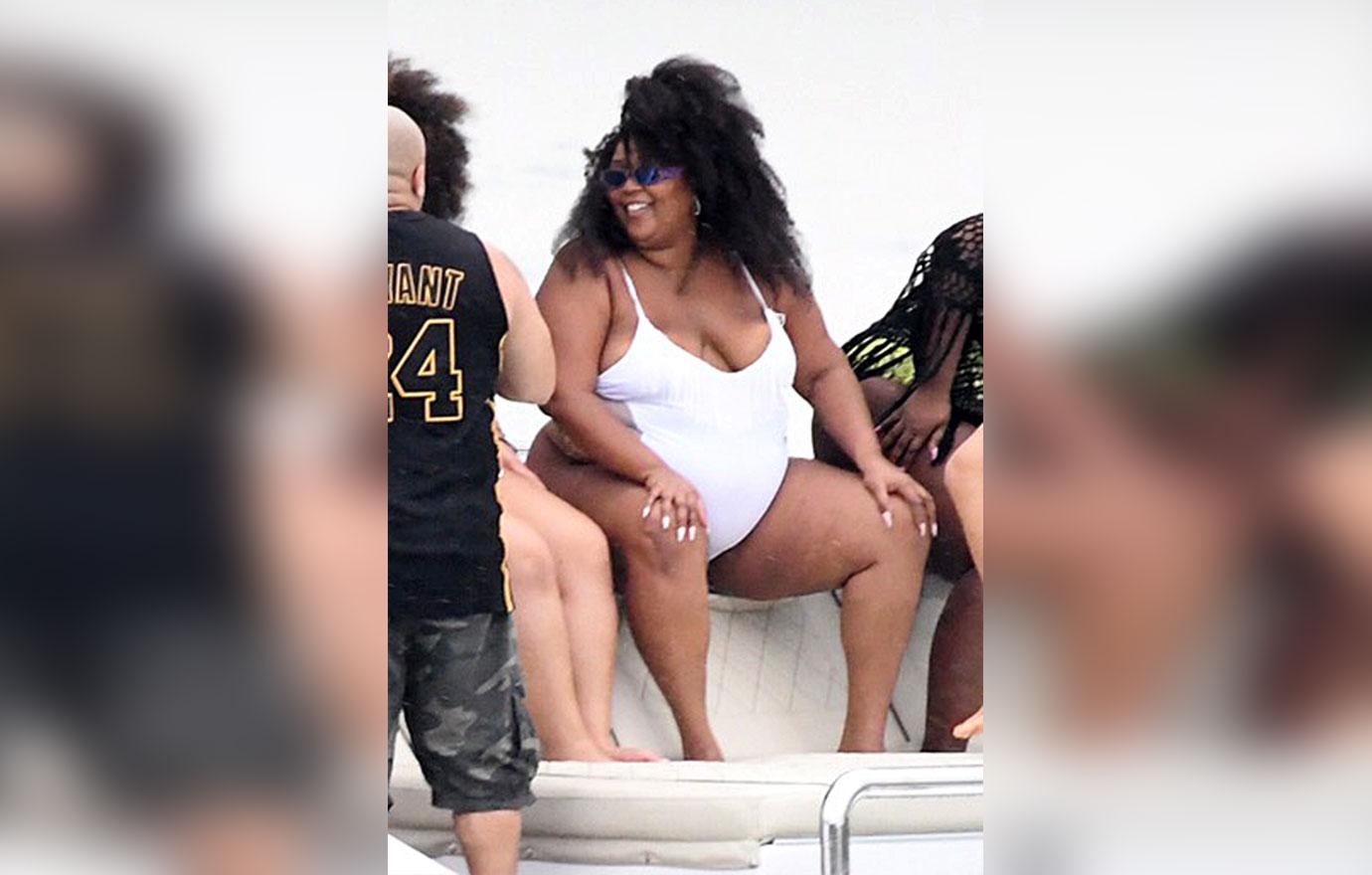 Lizzo has rocked gold and red bikinis in the past but on a yacht in Miami before the Super Bowl, she favored a white one-piece.
Article continues below advertisement
Feminist Firecracker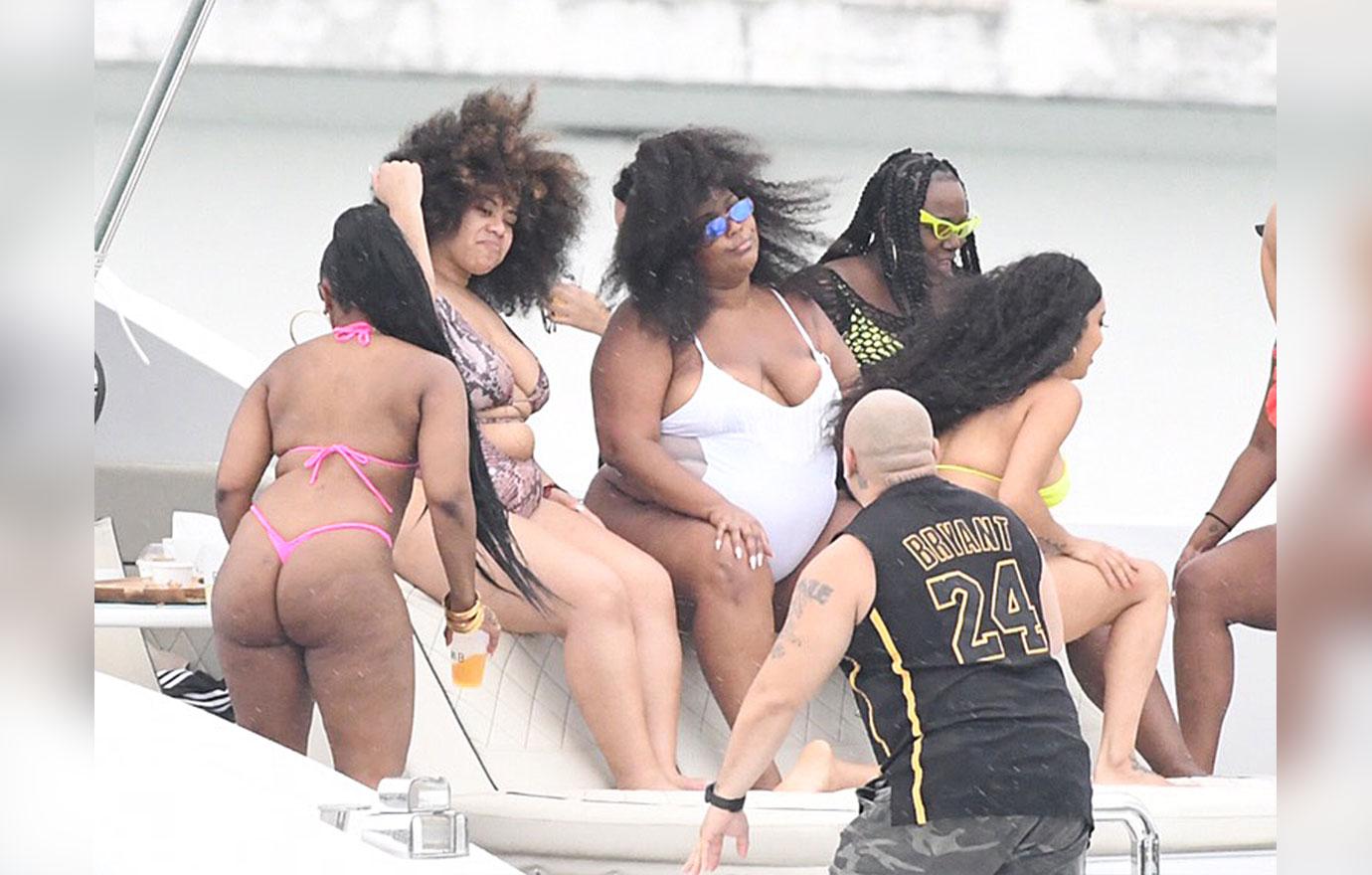 Lizzo went to Miami to perform in a pre-game show as part of the Super Bowl Opening Drive Super Concert Series and relaxed with pals afterwards. Now she's shining a light on different body standards for men and women.
Article continues below advertisement
Diva Determination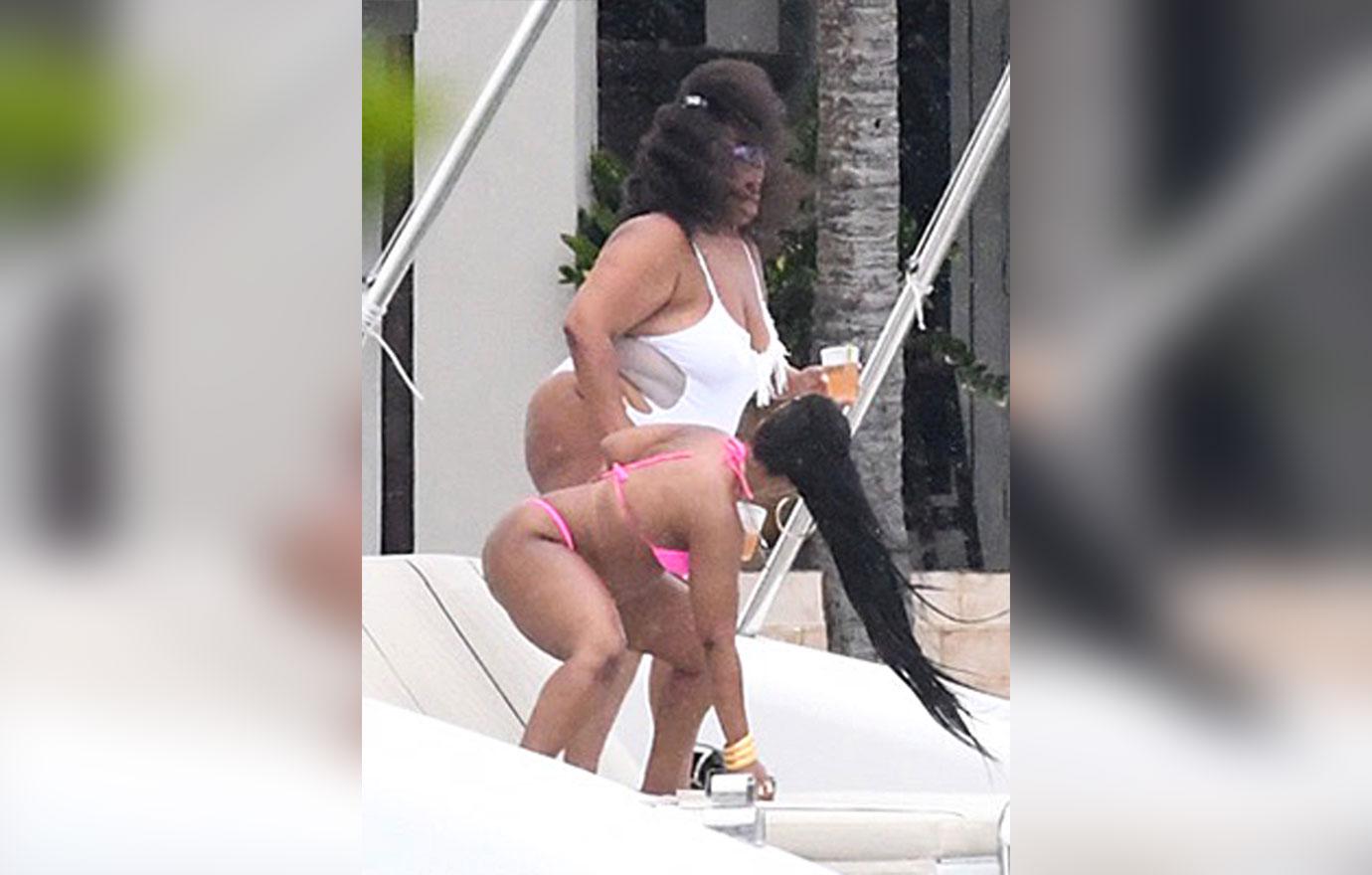 "Close your eyes and say 'I love me' because tonight's a big love fest in here!" Lizzo has told her devoted fans while performing.
Article continues below advertisement
Good Advice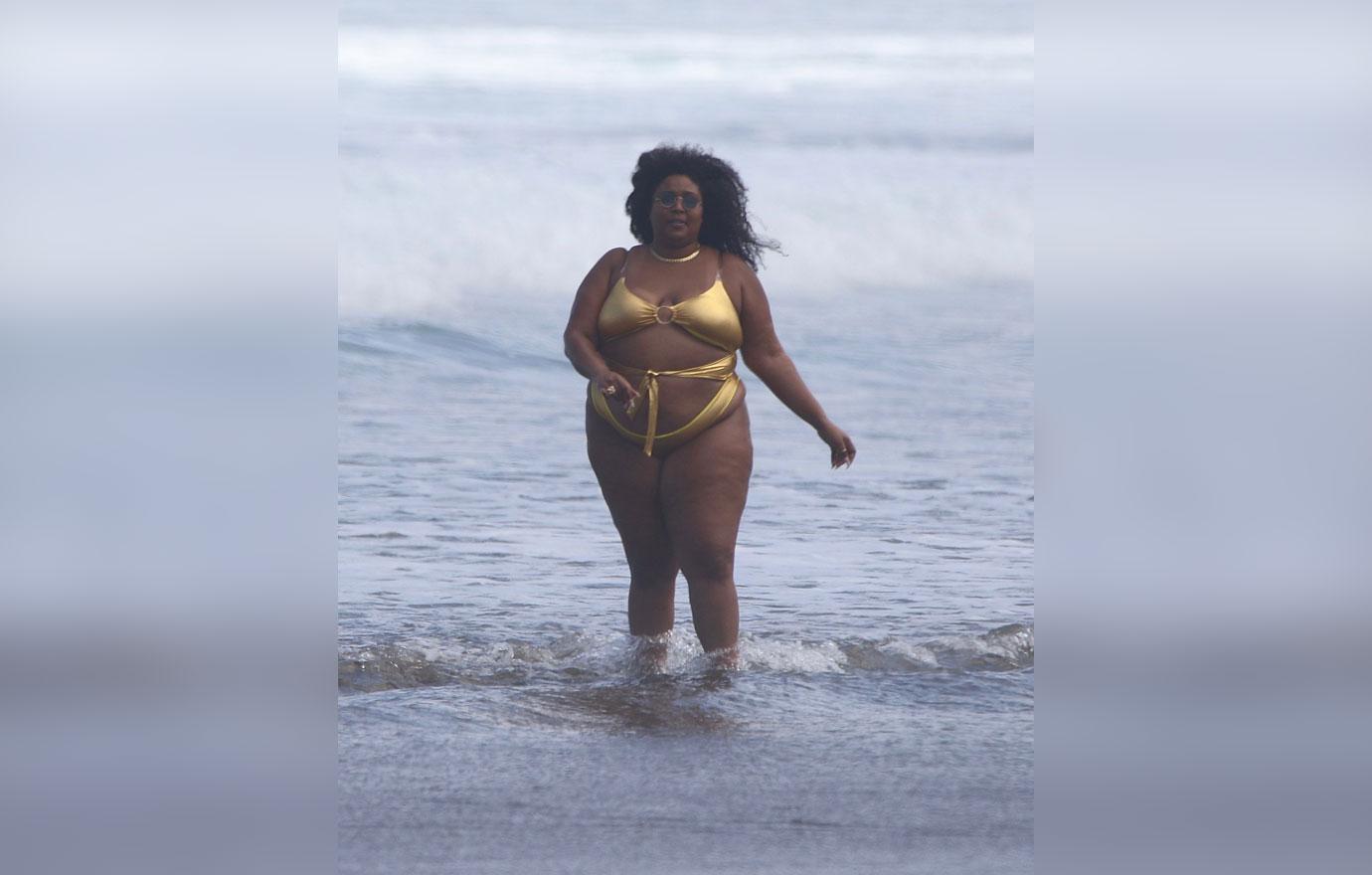 The star, here in the New Zealand surf, has told other women, "In this new decade, you deserve self-love. Don't settle for anything less." Her new Brazil TV interview shows she's still serious about her crusade!
Article continues below advertisement
Beach Fun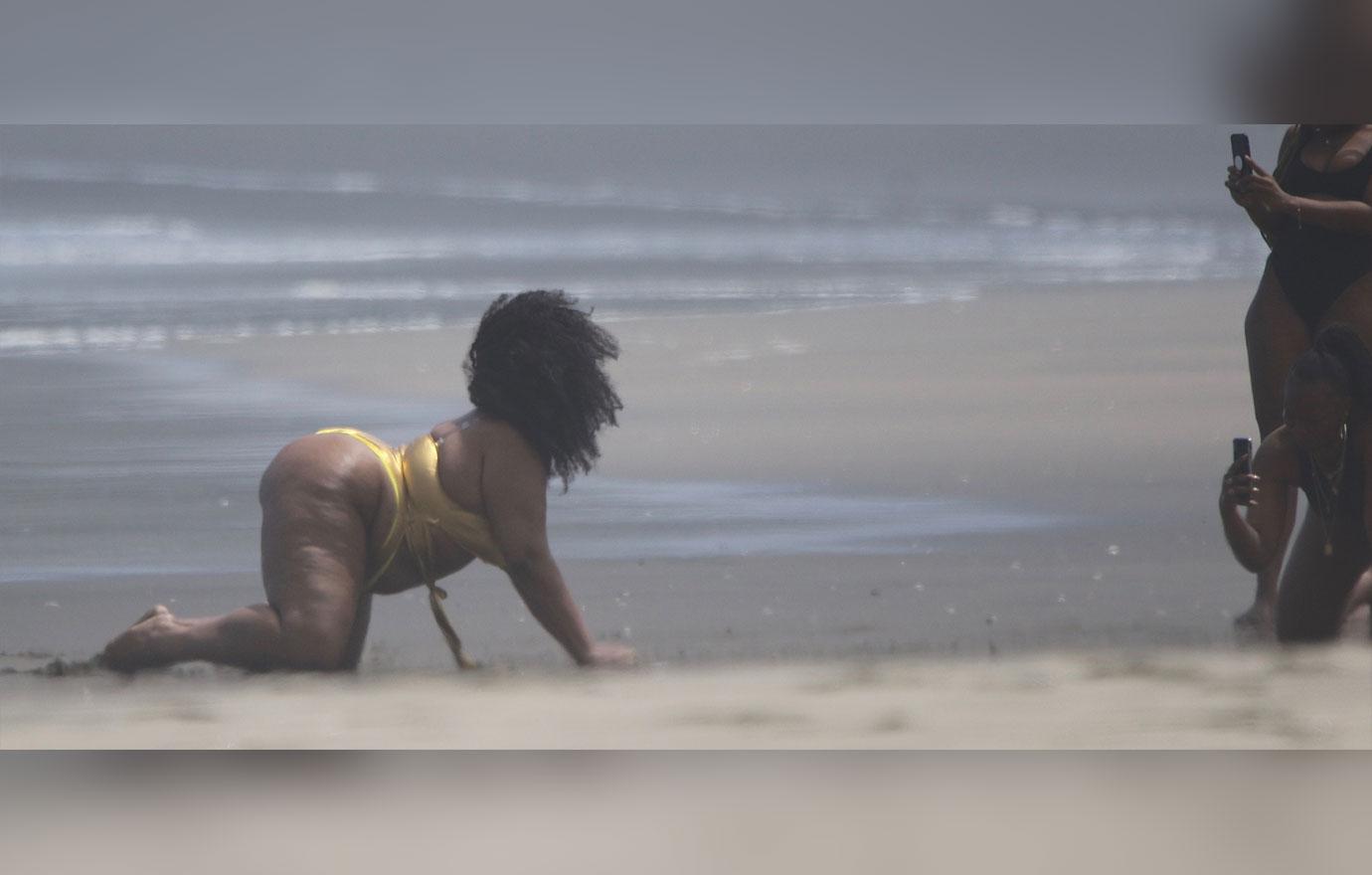 At one point, Lizzo got down on all fours and began twerking as her group of bikini-clad BFFs cheered during her New Zealand trip. Take that, haters!