European Trip Continues! Kourtney Takes Boat Trip With Kids Amid Poosh Drama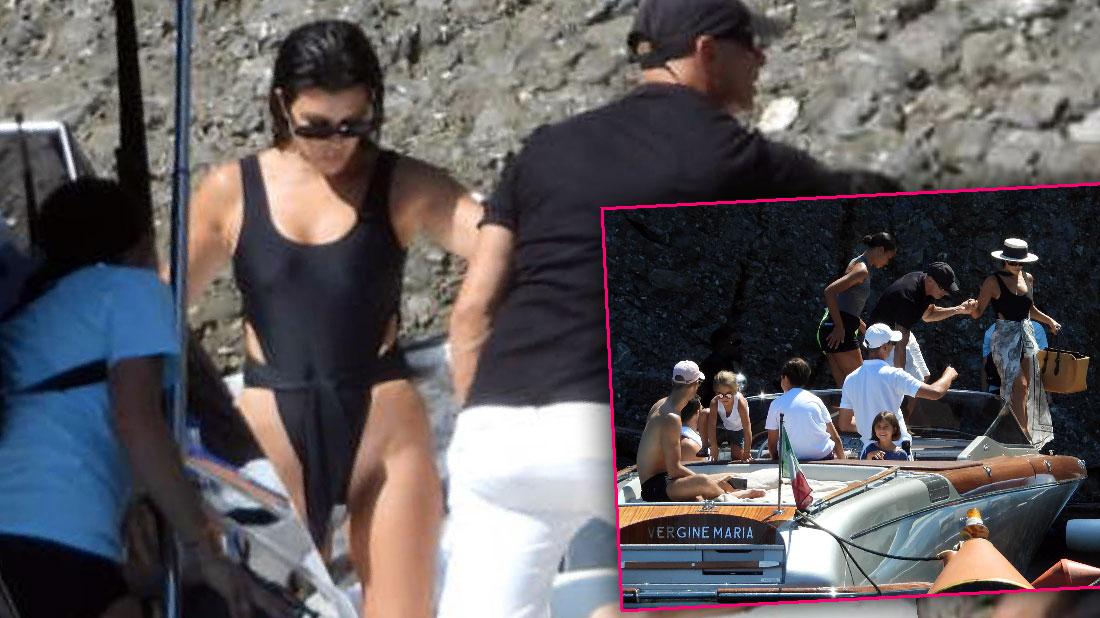 Kourtney Kardashian has been focused on having the best experience with her kids during their European vacation, despite trouble with her Poosh business.
The reality star recently took them on a boat ride excursion.
As Radar readers know, the mother of three is getting some rest and relaxation with her children Mason, Penelope, and Reign Disick while in Europe. Her pals Simon Huck and Phil Riportella have also been tagging along throughout their trip.
Article continues below advertisement
So far, the oldest daughter of the Kardashian clan and her loved ones have already visited islands in Italy and France. DailyMail reported she also took a dip in the Mediterranean Sea. Her trip could help to get her mind off of her beauty and lifestyle blog Poosh.
As RadarOnline.com exclusively reported, Poosh is Kourtney's attempt to launch her own empire and keep up with her famous and accomplished sisters. A source told Radar her goal is for the site to "be like her own Amazon," and she believes "with Kris Jenner's support, she very well might achieve this goal."
Unfortunately, when things go wrong, the momager allegedly has to carry that weight as well.
When the site was tanking, a source shared that Kourtney felt it was because "Kris has focused so much of her time and energy into Kylie and Kim, she completely neglected her."
The source added: While Kourtney has put the blame on Kris, "she is failing to recognize that her s**t is overpriced, and most of her fans simply cannot afford the Poosh lifestyle," the source explained. "It is like she is trying to be Gwyneth Paltrow— but she is not Gwyneth."
To save her brand, Radar learned she has now consulted an outside firm and has also started the process of getting a line of skincare products.
Check out photos of Kourtney out as she relaxes with her kids amid the Poosh drama.
Calm Waters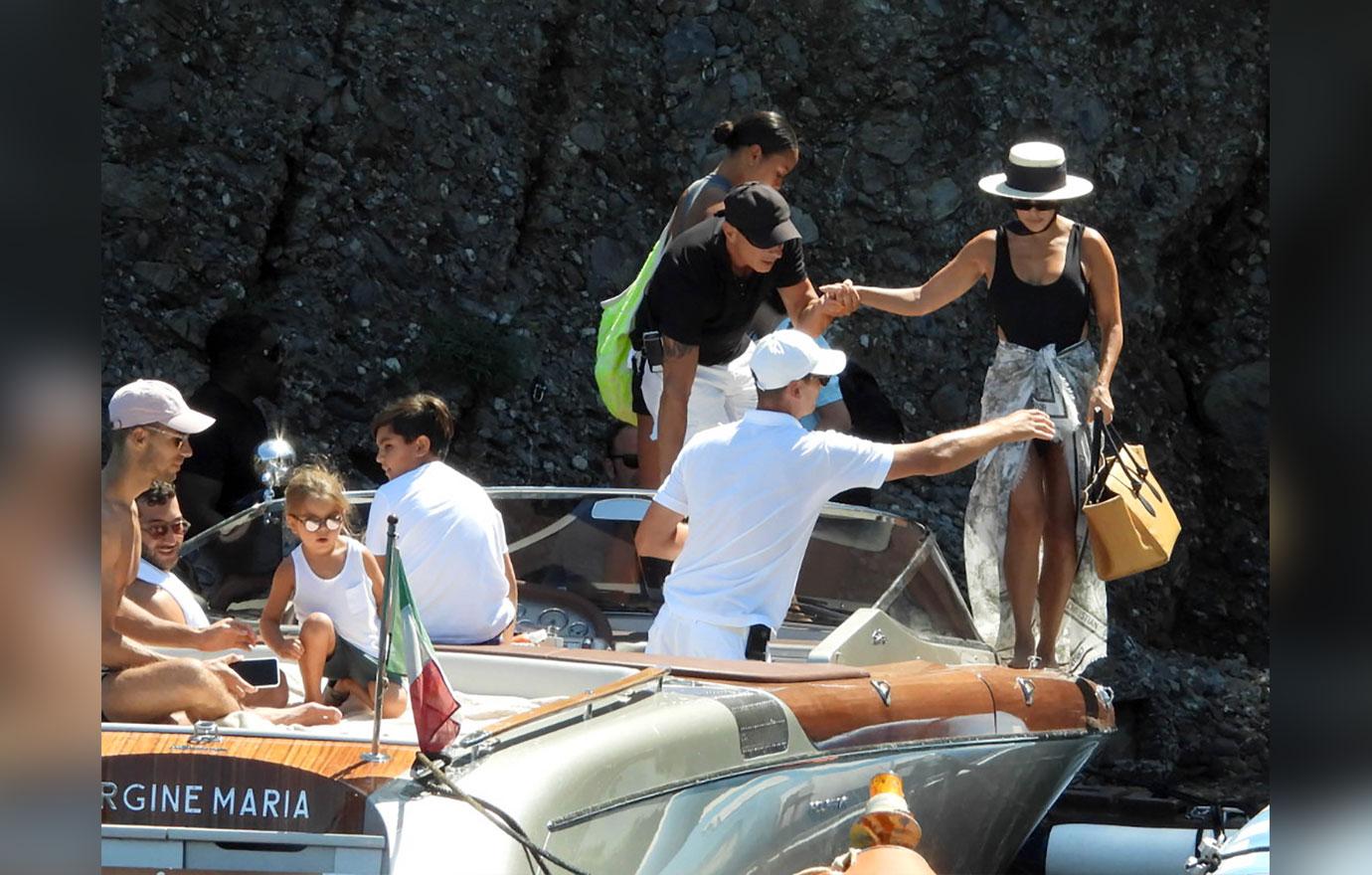 Kourtney took her children on a boat ride during their European vacation.
Article continues below advertisement
Penelope Joins The Fun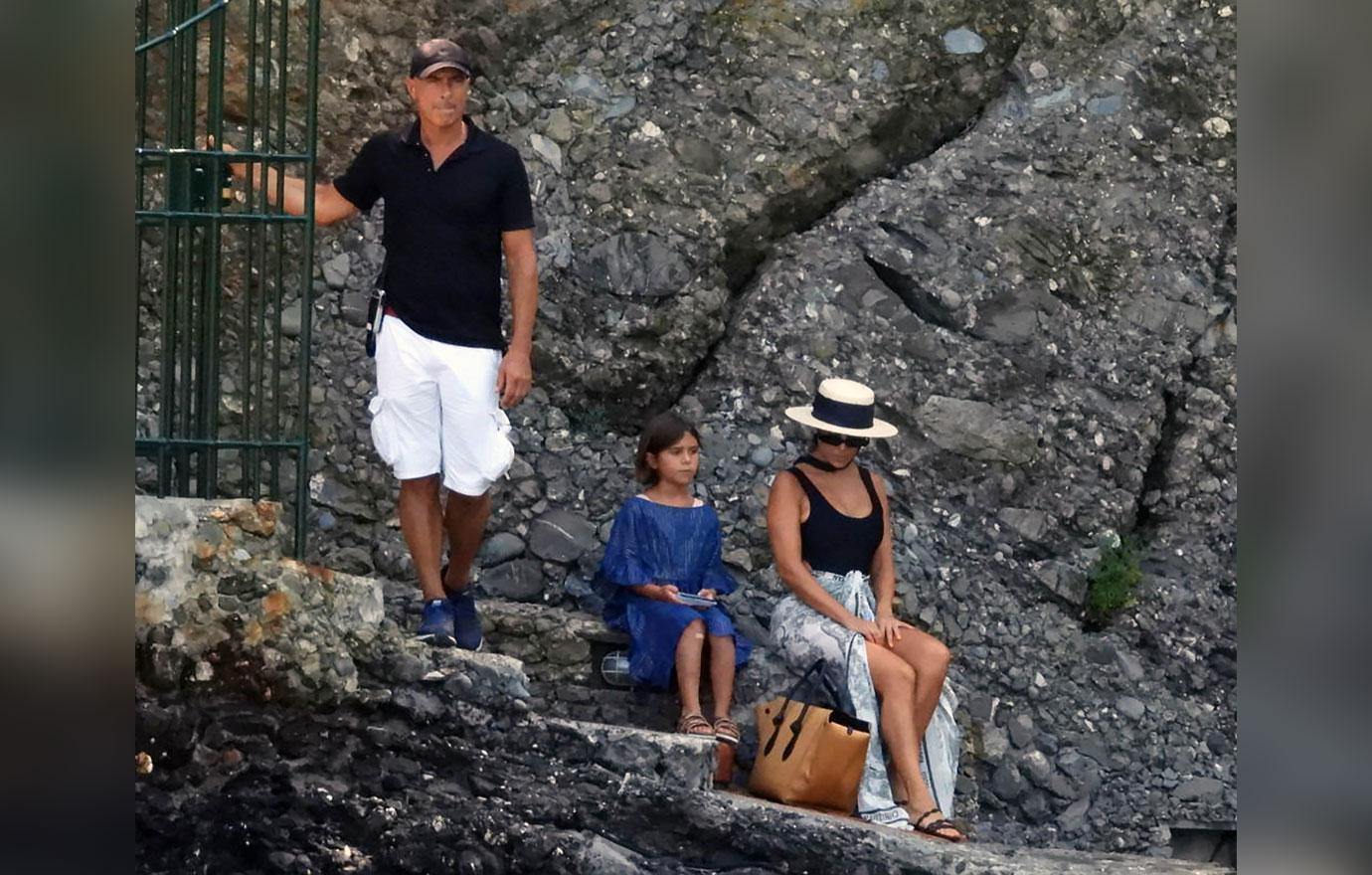 Her daughter Penelope, who was not seen while the group was in Portofino, Italy, joined the crew this time!
Article continues below advertisement
Boarding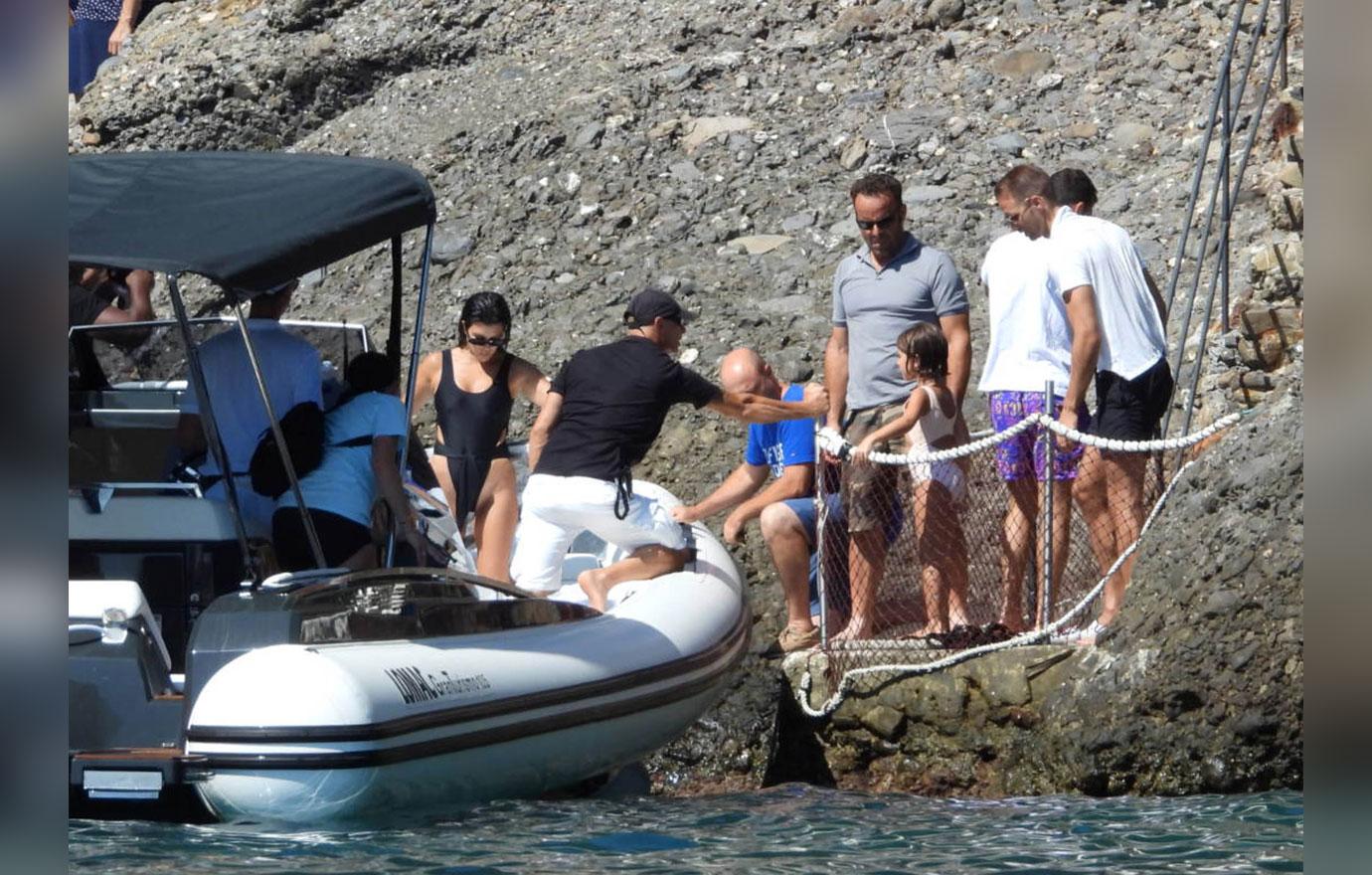 One by one, everyone piled on the boat for some vacay fun.
Article continues below advertisement
Boat Tan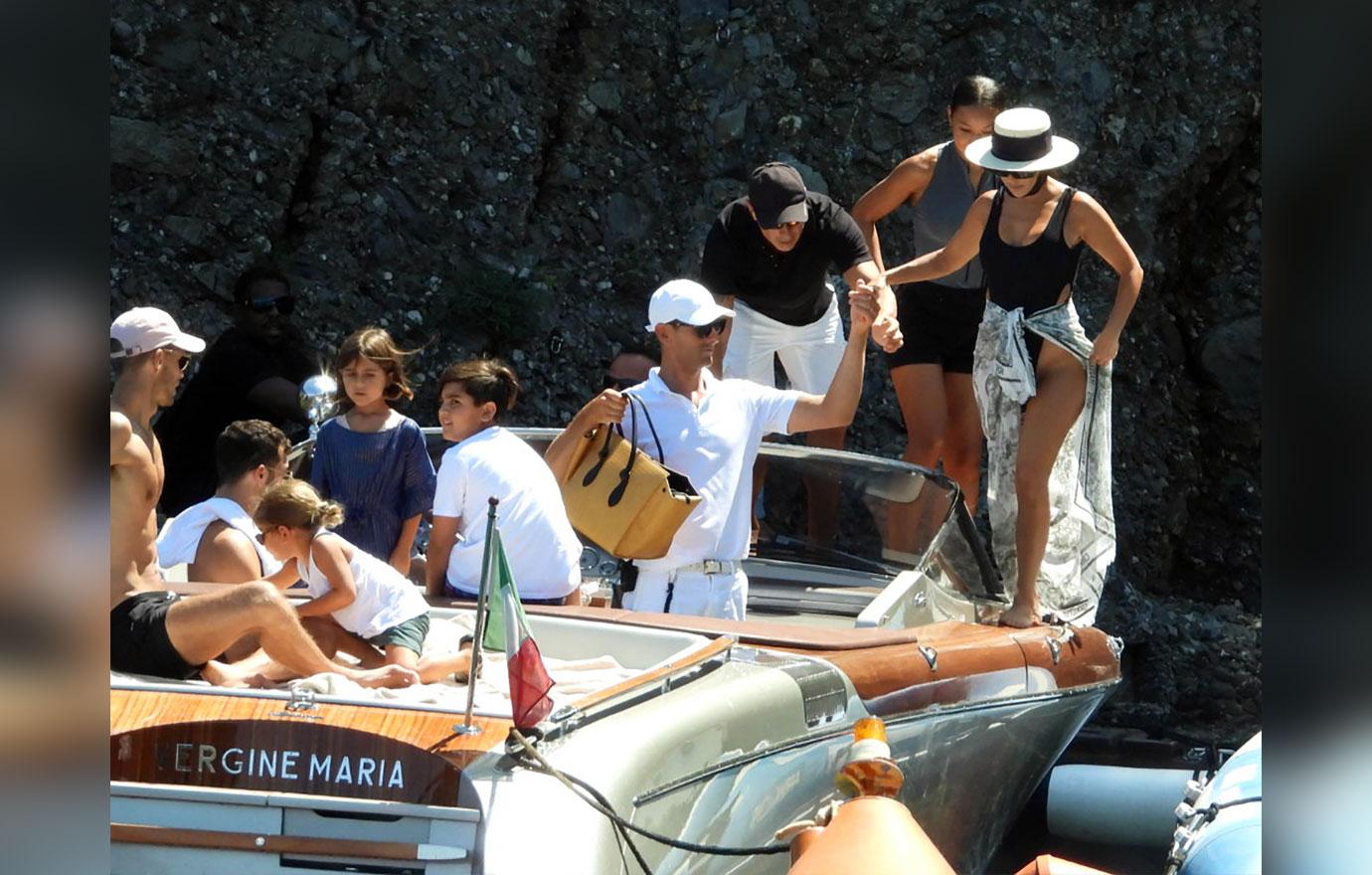 The group soaked up the sun as they boarded the ship called the Vergine Maria.
Article continues below advertisement
Like Mother, Like Daughter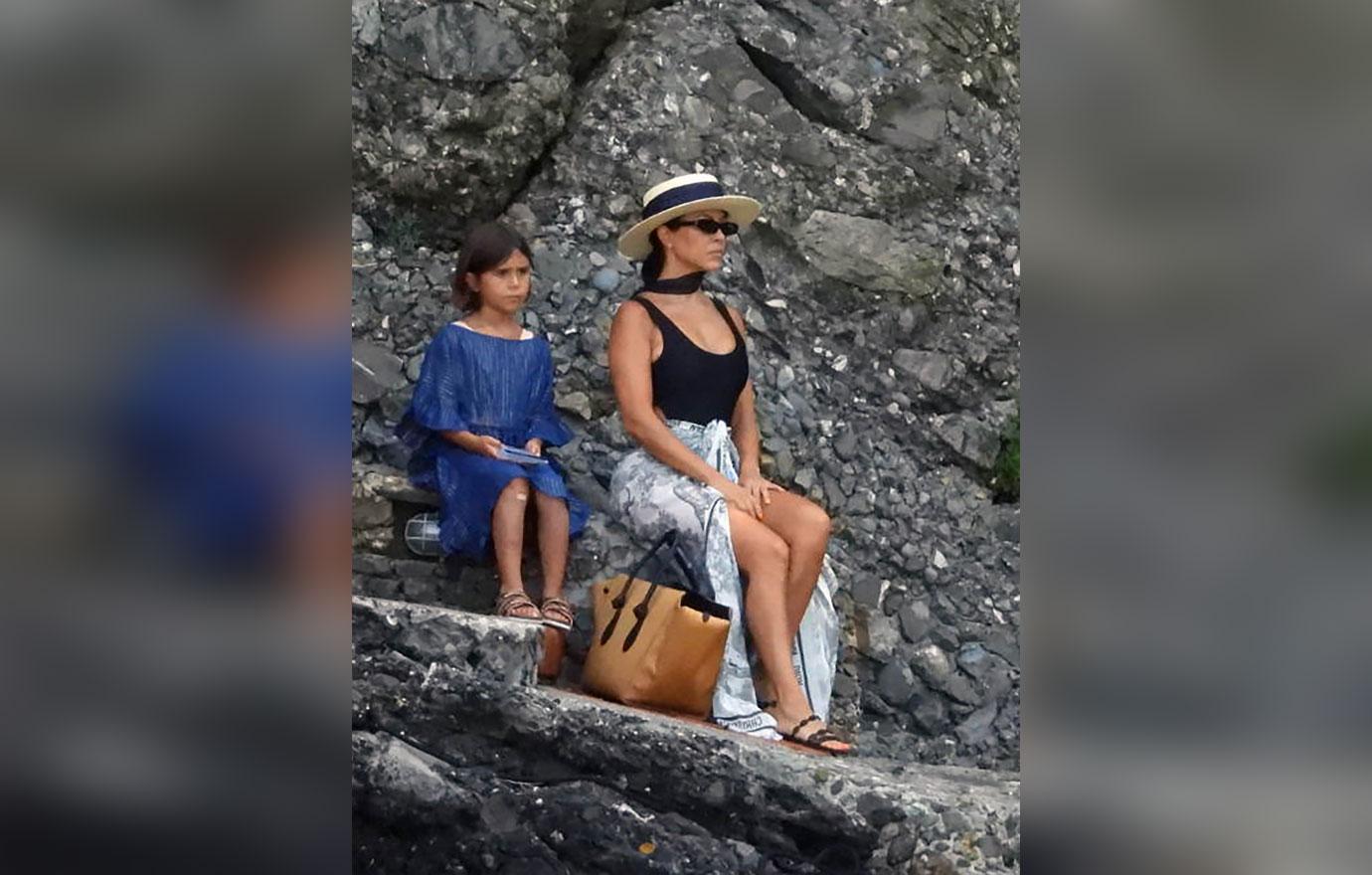 The television personality sat alongside her girl as they looked out into the sea.
Article continues below advertisement
Brief Walks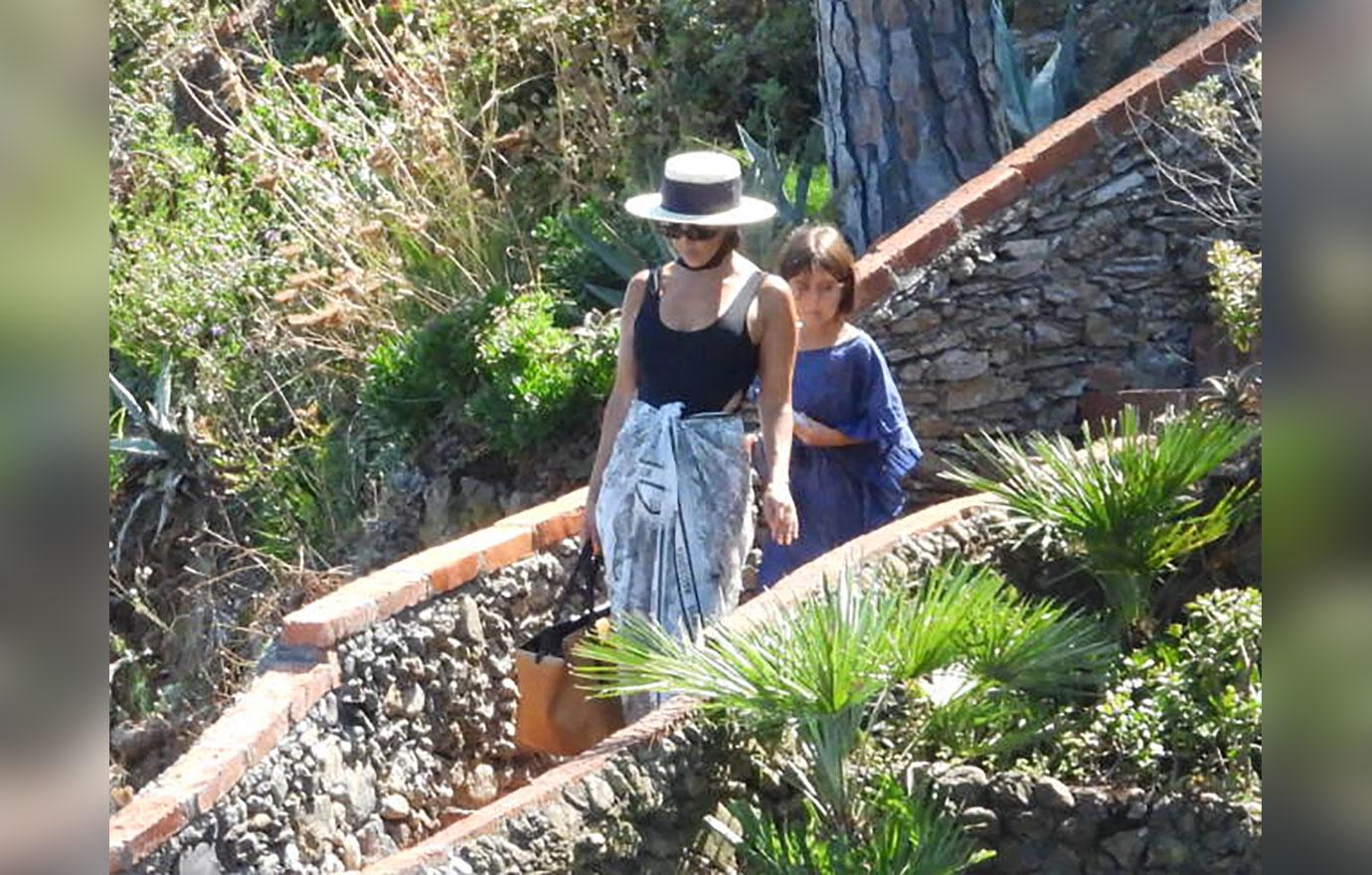 Kourtney used her Kris Jenner inspired wide-brimmed hat to protect her skin from the sun.
Article continues below advertisement
Kool Kid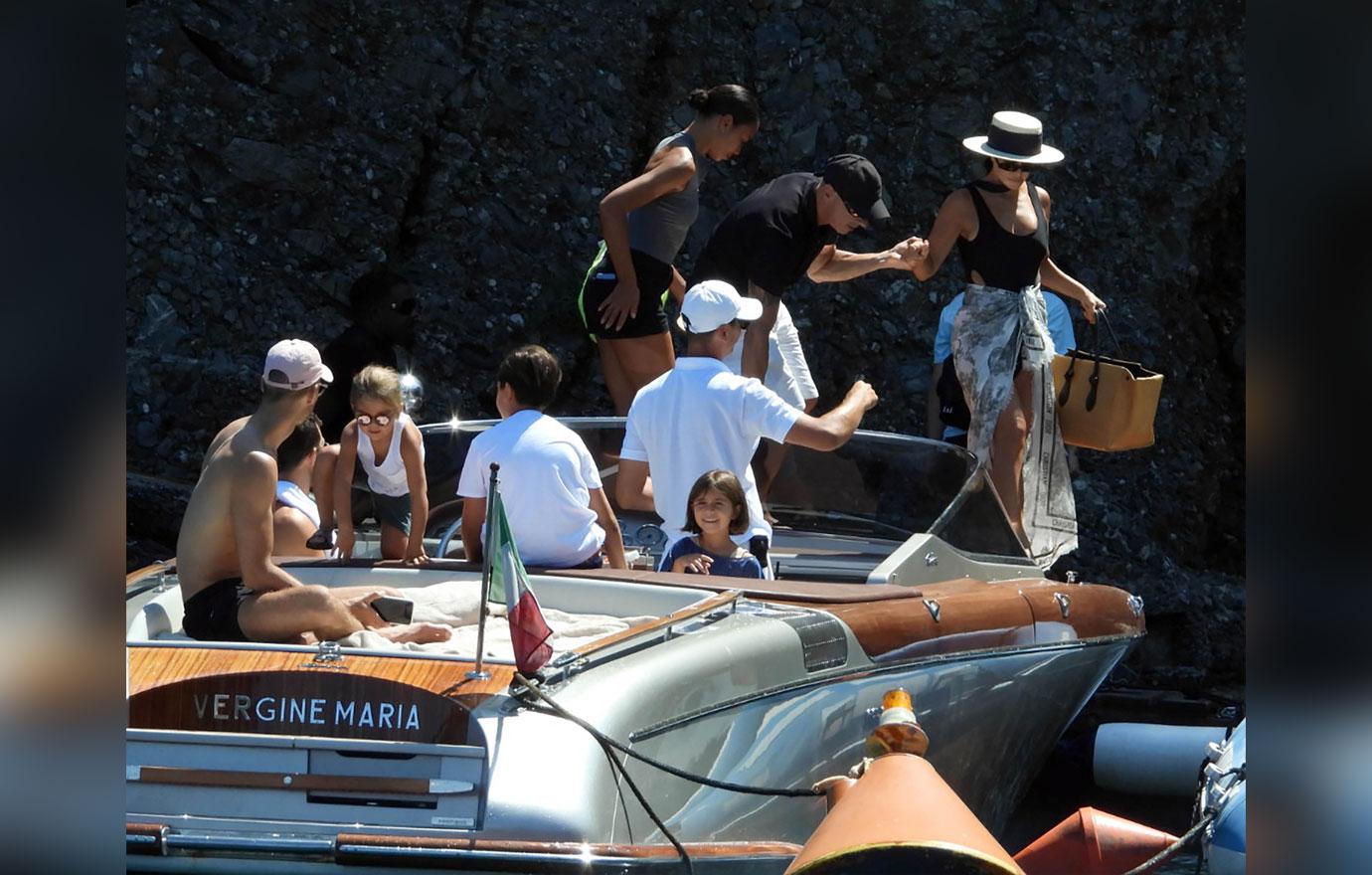 While everyone seemed to be moving around, Reign looked cool with his shades on.
Article continues below advertisement
Workout Gains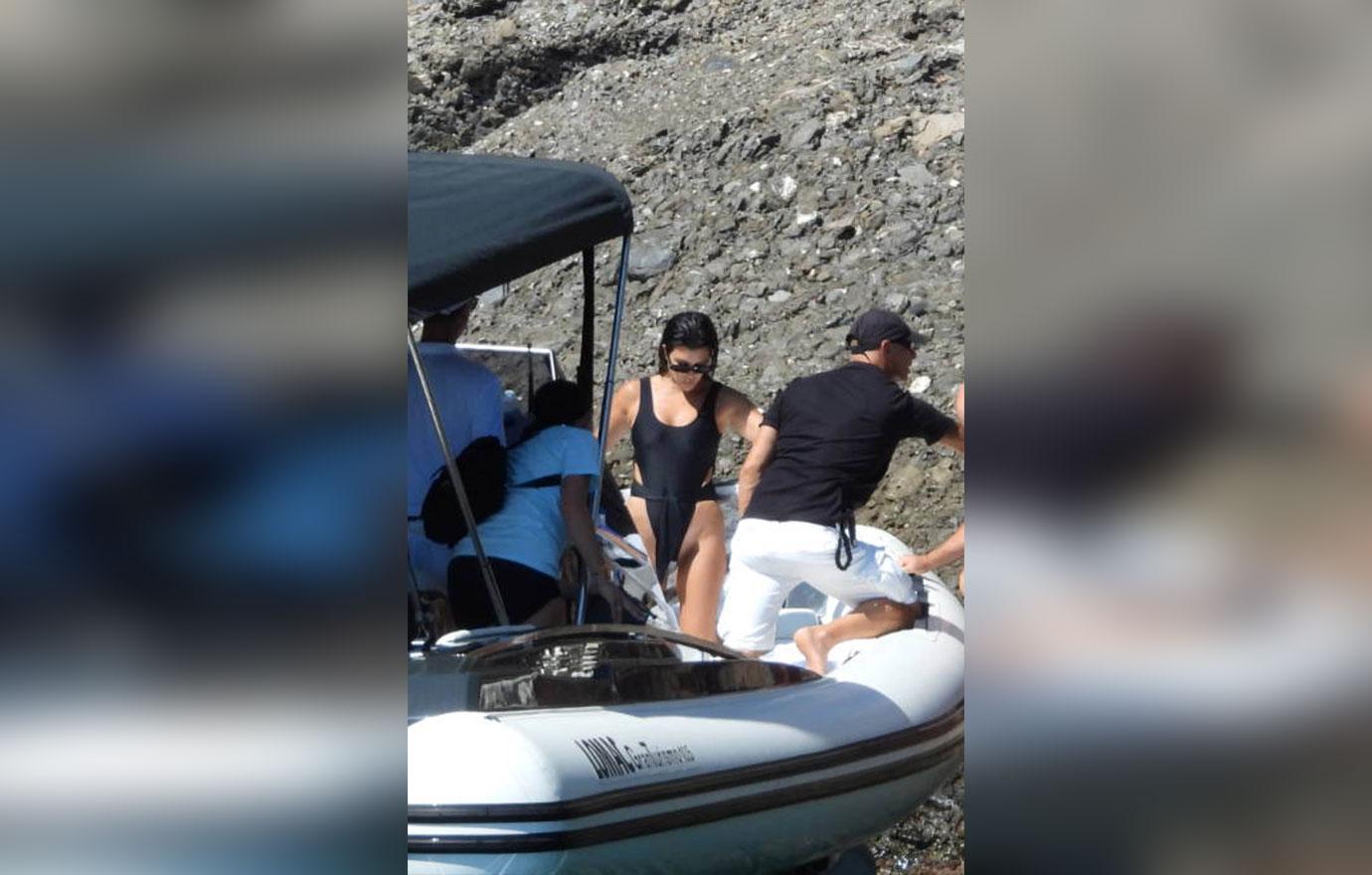 Health-conscious Kourtney showed the results of her diet and workout regimen in a black one-piece with cutouts.
Article continues below advertisement
Klean Eating Kourt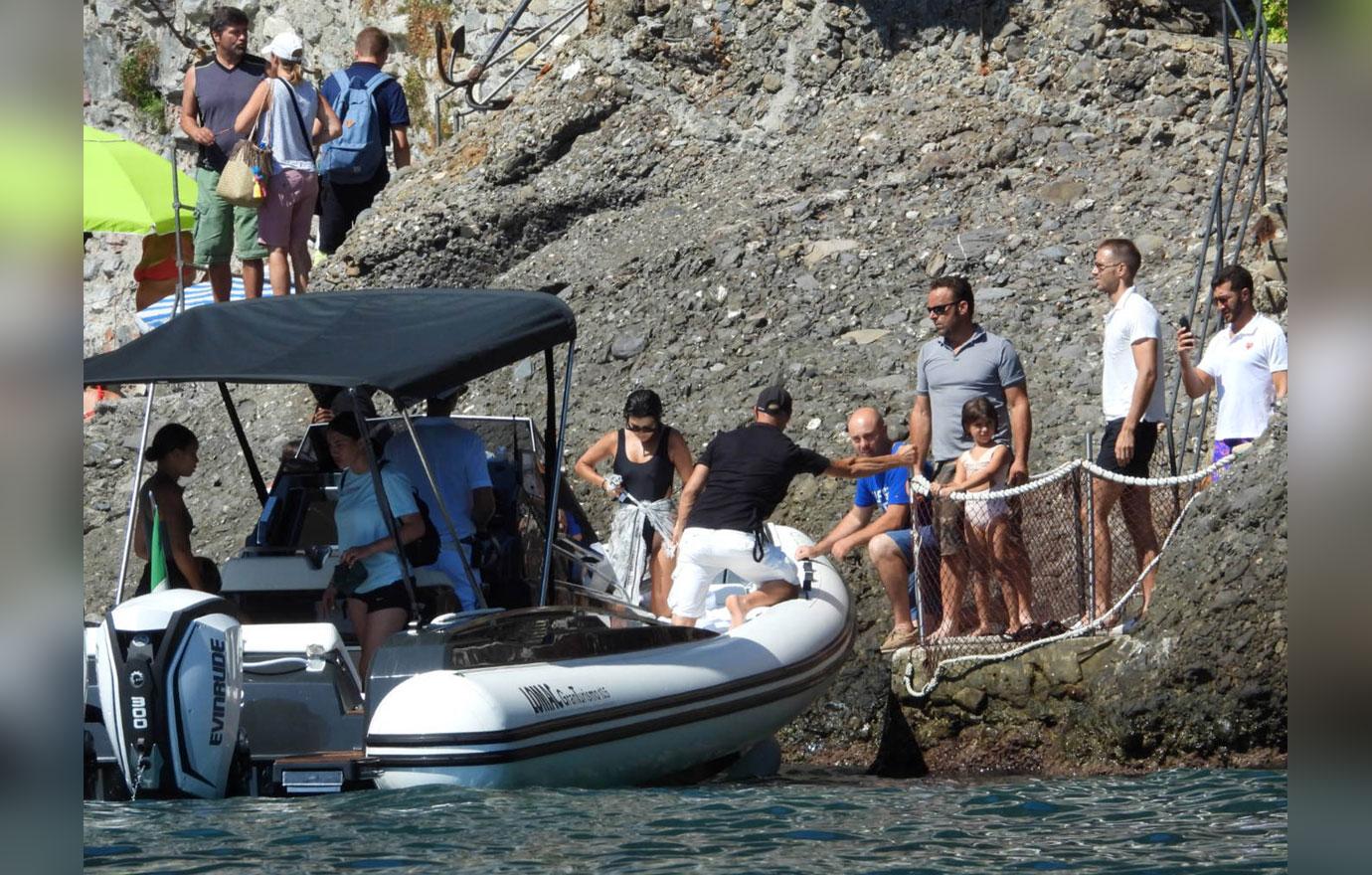 As readers remember, Kourtney had a spat with Kim over having candy at North West and Penelope's birthday party.
Article continues below advertisement
Great Getaway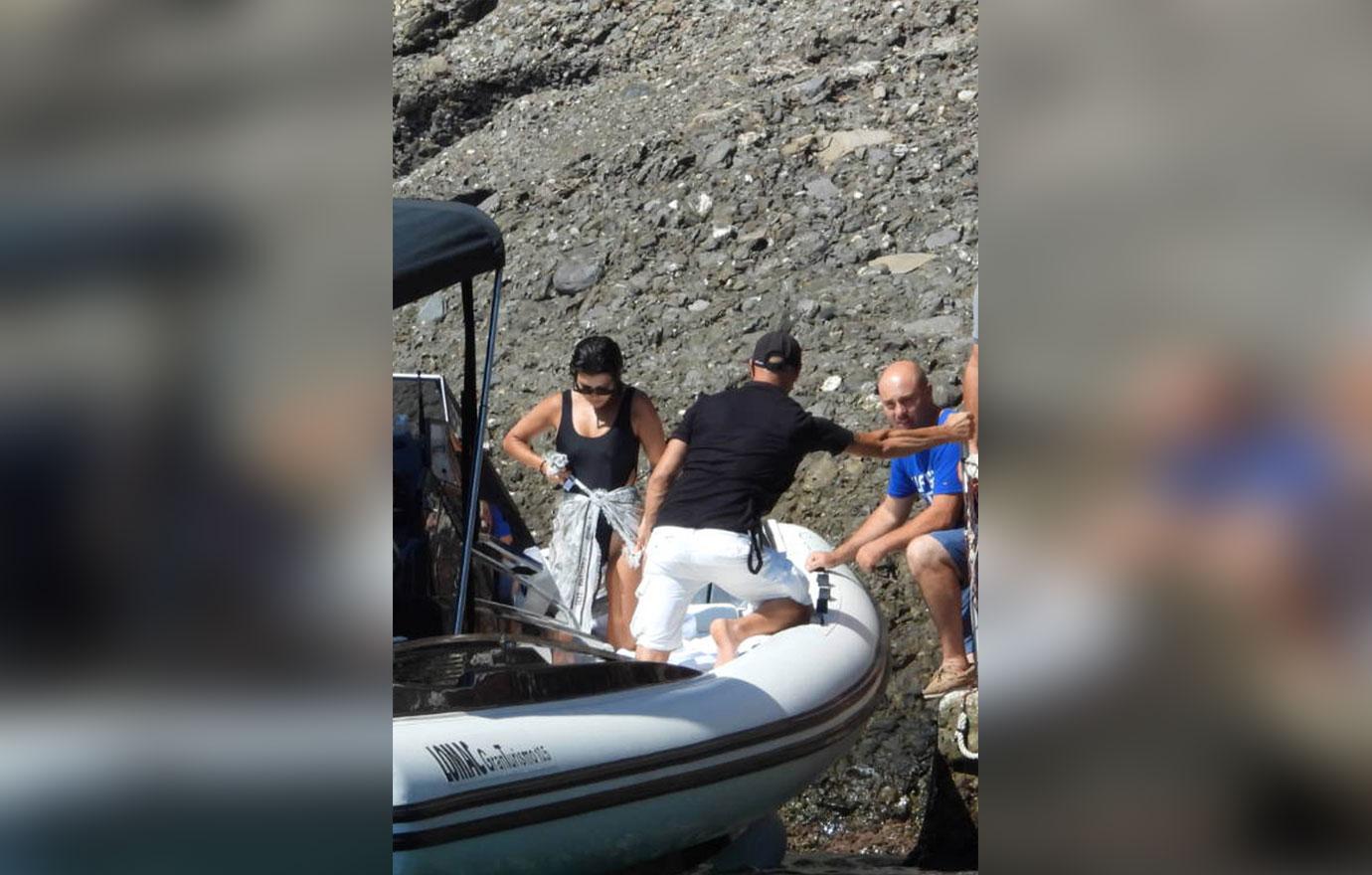 Kourtney made the most of her time in Europe while her baby daddy ex Scott Disick and galpal Sofia Richie enjoyed their own "staycation" back in the U.S.