Copying Kylie To Save Her Brand? Kourtney's Poosh Skincare Trademark Nearing Approval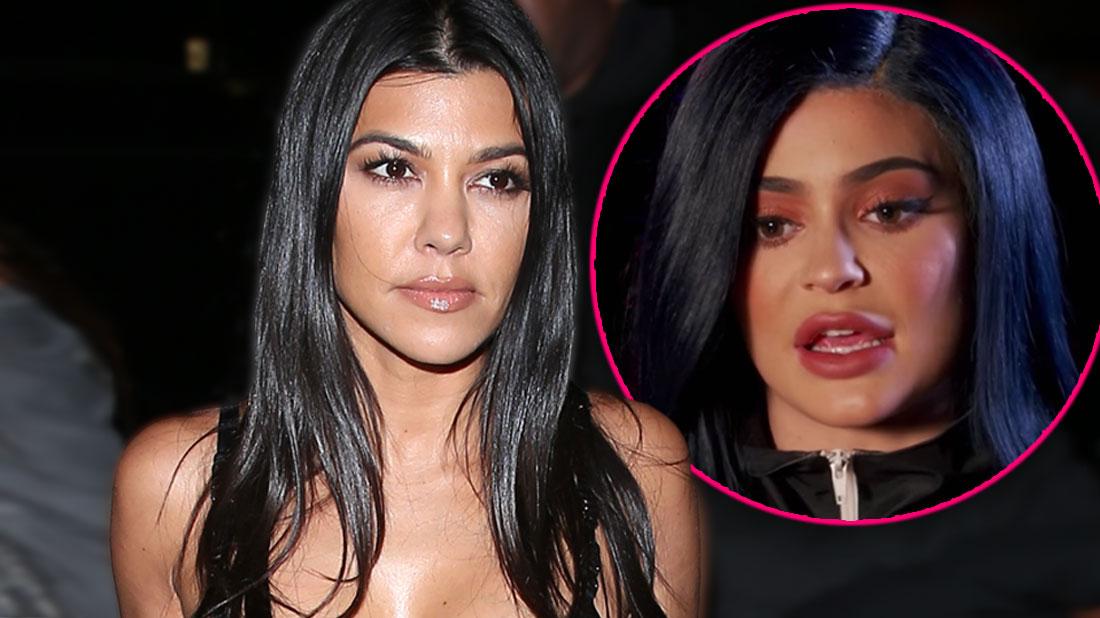 Kourtney Kardashian's luxury lifestyle brand hasn't taken off since the April website launch – and now she's giving it the Poosh it needs by copying sister Kylie Jenner's successful skincare line!
RadarOnline.com can exclusively reveal six of Kourtney's Poosh trademarks, including an entire line of skincare products, are close to being approved.
In paperwork obtained from the United States Patent and Trademark Office, Kourtney, 40, filed a Poosh trademark on March 29, 2019 for non-medicated skincare preparations.
Article continues below advertisement
The products under the trademark include: Serums, milks, lotions, masks, and creams; body lotions; body moisturizers; hair care preparations; non-medicated hair serums, milks, and gels; bath and shower gels; non-medicated beauty soap and bath soap; essential oils; cosmetics; perfumery; non-medicated bath salts; cosmetic bath salts; body scrubs; cosmetic body care preparations, namely, skin scrubs; body oils; skin oils for cosmetic use and body wash.
According to a clerk for the Trademark Office, the trademark was published for opposition on July 30, 2019, which means the public has 30 days to oppose the trademark before it is officially approved.
The products under Kourtney's trademark are similar to her younger sister Kylie's Kylie Skin By Kylie Jenner trademark.
The goods and services under the trademark, which was filed on September 27, 2018, that is similar to Kourtney's includes: Non-medicated skin care preparations; skin moisturizers; skin lotions; skin creams; body scrubs; skin serums; skin masks; body oils, cosmetics; cosmetic preparations.
MORE ON:
Kourtney Kardashian
Article continues below advertisement
Kylie, 21, has become the world's youngest self-made billionaire thanks to her cosmetics company.
As RadarOnline.com reported, Kourtney's Poosh site is tanking – and she's blaming momager Kris Jenner.
"Kourtney doesn't understand why Poosh isn't taking off like she was hoping, but she is blaming Kris," a source previously told RadarOnline.com. "She thinks Kris has focused so much of her time and energy into Kylie and Kim, she completely neglected her."
The products on her website are "overpriced" and most of her fans "cannot afford the Poosh lifestyle," the insider said.
The Keeping Up With the Kardashians star also has other products under her sleeve. She has a trademark filing for non-electric teapots, beverage glassware, beverage-ware made of porcelain; plates; bowls and containers for household use. The trademark was published for opposition on July 30.
The mother-of-three also filed Poosh trademarks for candles and matcha tea powder, which were both published for opposition on July 23, 2019.
As for her trademarks filed on January 24, 2019 for the website name and promoting the goods of service, a Notice of Allowance filing confirmed there was no opposition to the names.
She has six months to file a Statement of Use for the January trademarks to be officially approved.