Kobe Bryant's Most Shocking Scandals: From Rape Case To His Divorce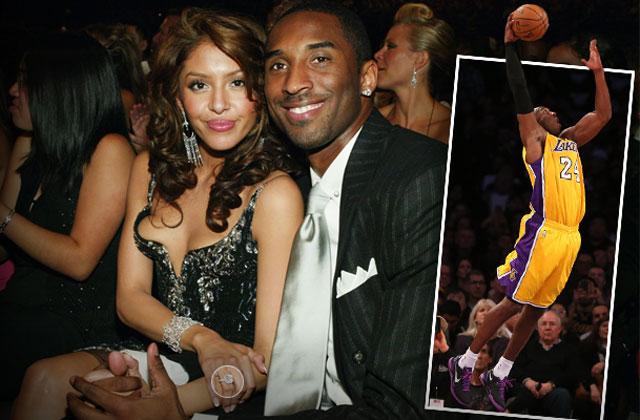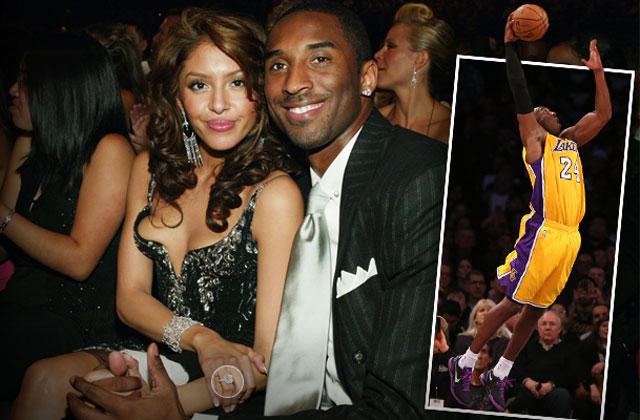 Kobe Bryant's retirement from the Los Angeles Lakers was mourned in the sports world but the world will never forget his greatest scandals! RadarOnline.com has a compiled the list of his most shocking moments: Click through the gallery to learn more about his rape case, his wife filing for divorce and the mystery surrounding his jersey number change.
Article continues below advertisement
Kobe Bryant pre – trial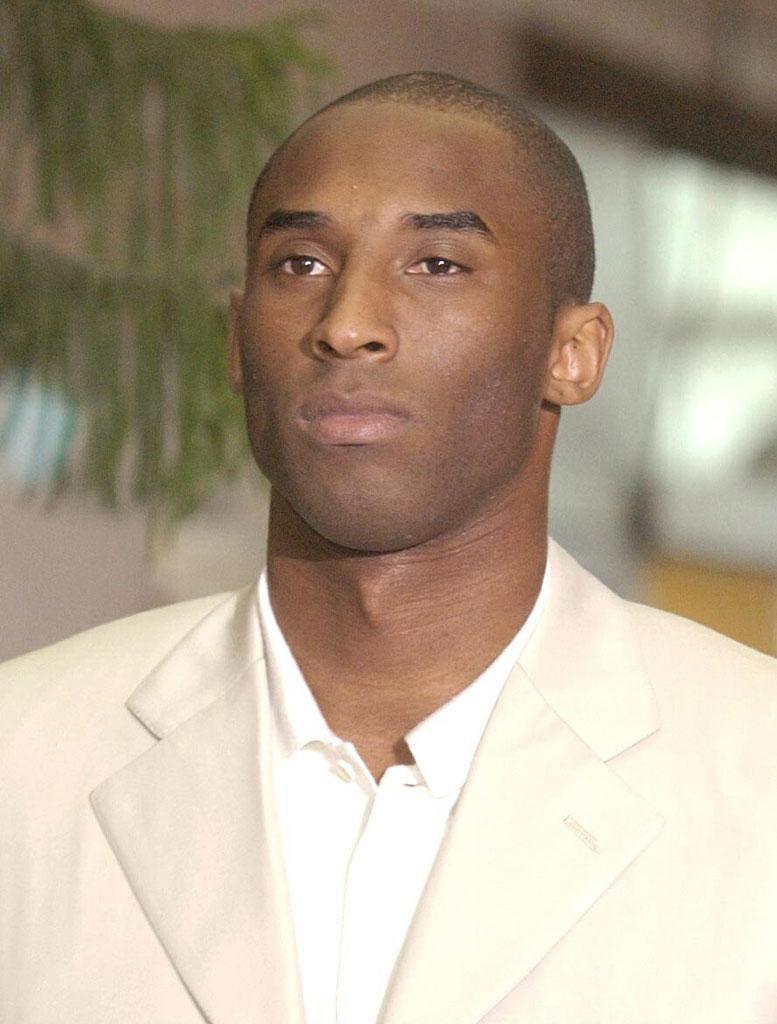 Before his last game with the Los Angeles Lakers on April 13, 2016, Bryant was involved in a rape scandal that nearly destroyed his career and his marriage. He was accused of raping a 19-year-old woman on July 1, 2003 in his hotel room in The Lodge and Spa at Cordillera in Colorado. He was arrested for the rape on July 4, 2003 and posted a $25,000 bond.
Kobe Bryant, Wife Appear At News Conference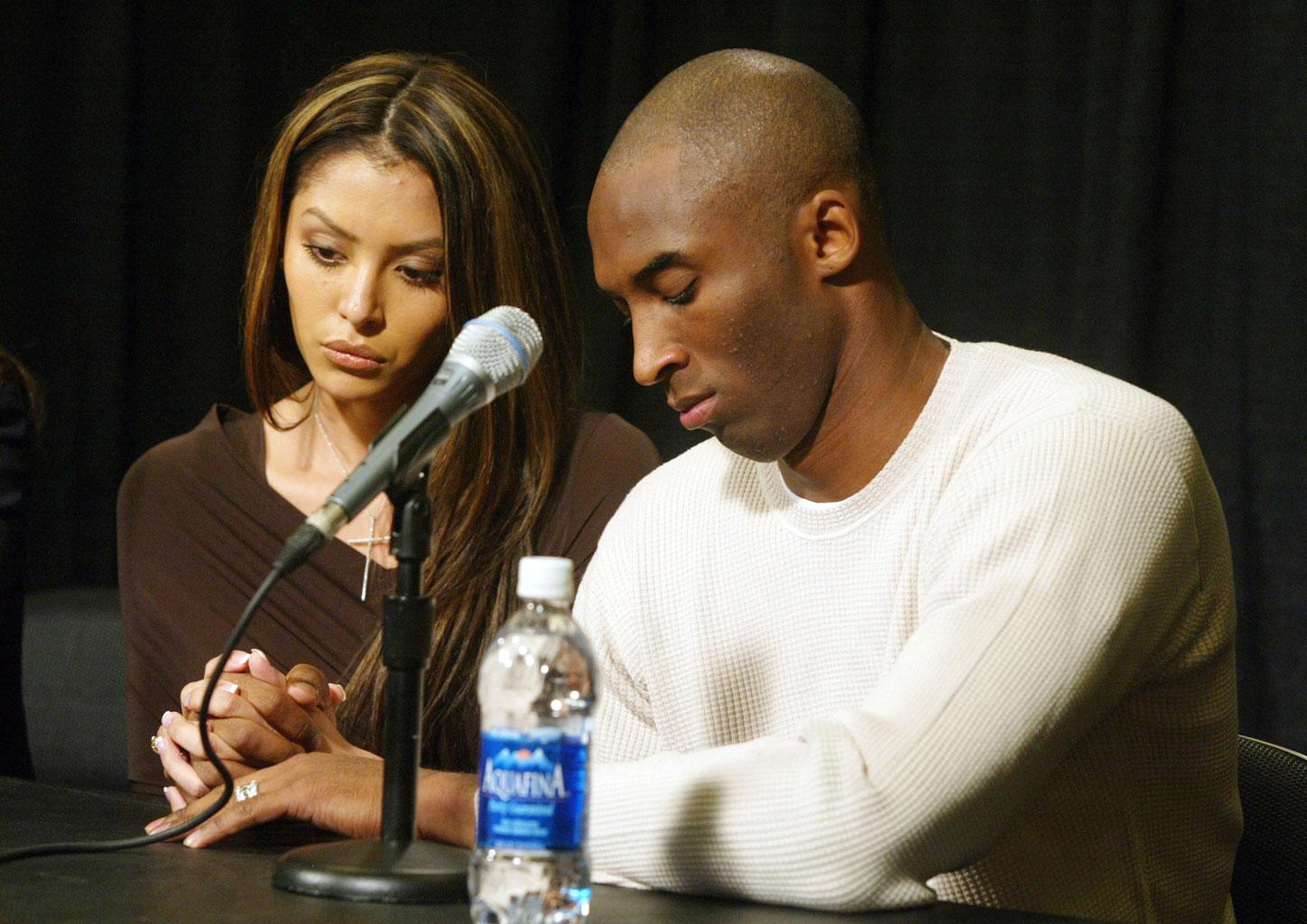 On July 18, 2003 Bryant denied the accusations of rape but did admit to cheating on his wife by having sex with the woman during a press conference. "You're my backbone," he told Vanessa Bryant, who sat stone-faced next to him as he spoke. "You're a blessing. You're a piece of my heart. You're the air I breathe. And you're the strongest person I know, and I'm so sorry for having to put you through this and having to put our family through this."
Article continues below advertisement
2004 MTV Movie Awards – Backstage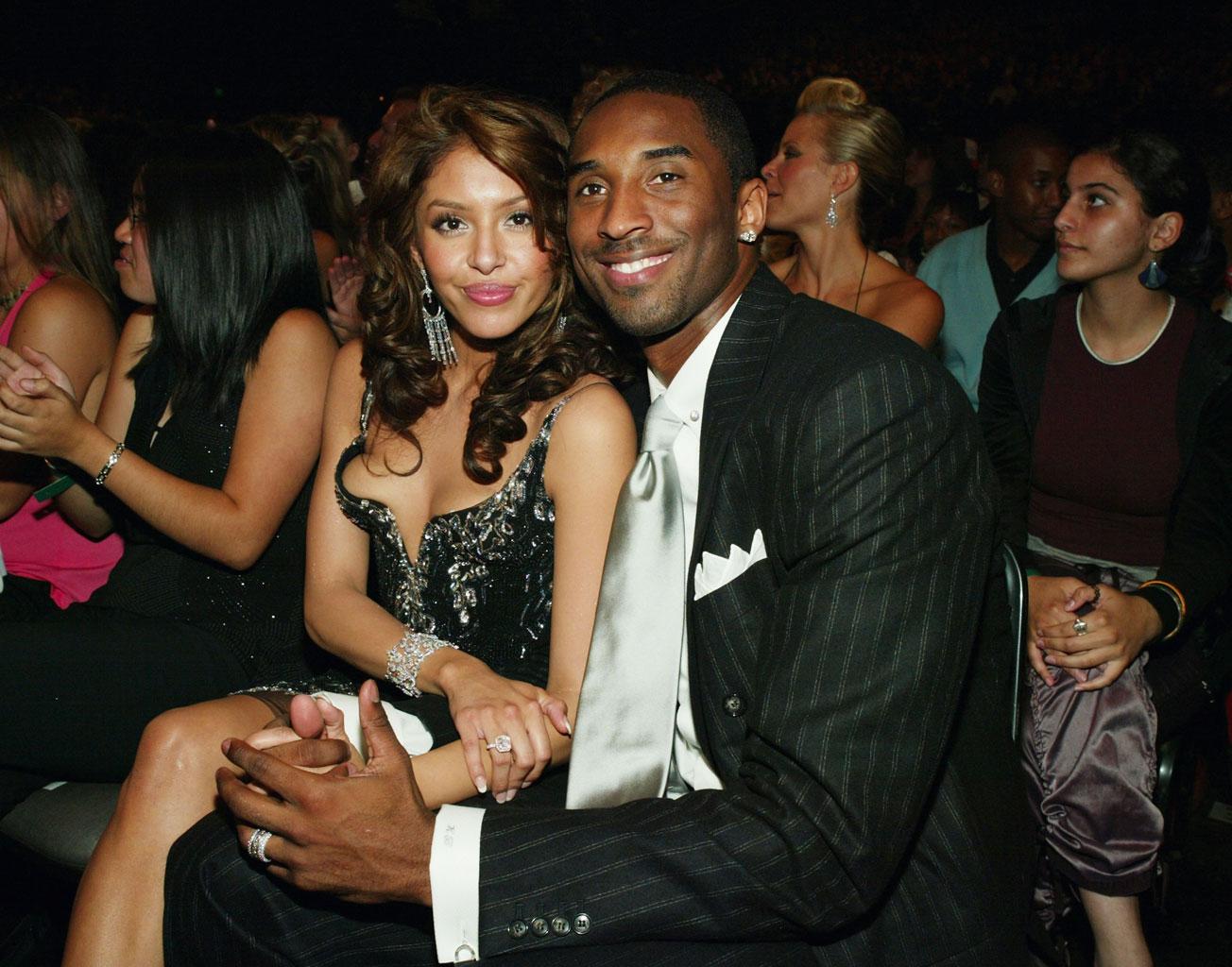 Vanessa was later seen wearing a new 8-carat purple diamond ring, valued at $4 million, which was dubbed an "apology ring" in the media.
Article continues below advertisement
Phoenix Suns v Los Angeles Lakers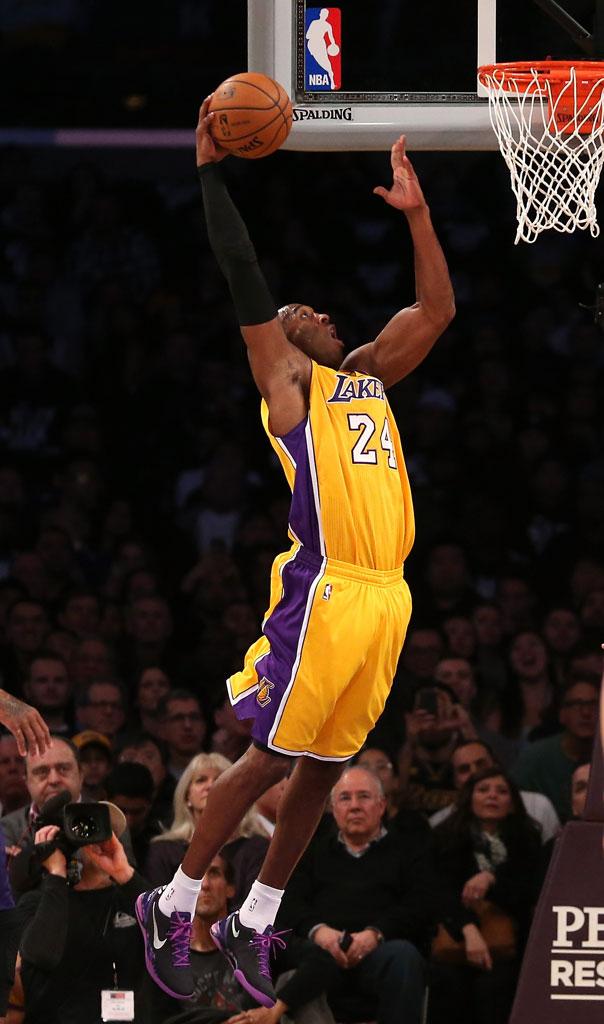 MORE ON:
Los Angeles Lakers
Bryant eventually settled the case with the woman and made a public apology about the situation. "First, I want to apologize directly to the young woman involved in this incident," he said. "I want to apologize to her for my behavior that night and for the consequences she has suffered in the past year. Although this year has been incredibly difficult for me personally, I can only imagine the pain she has had to endure. I also want to apologize to her parents and family members, and to my family and friends and supporters, and to the citizens of Eagle, Colorado."
Article continues below advertisement
Kobe Bryant #8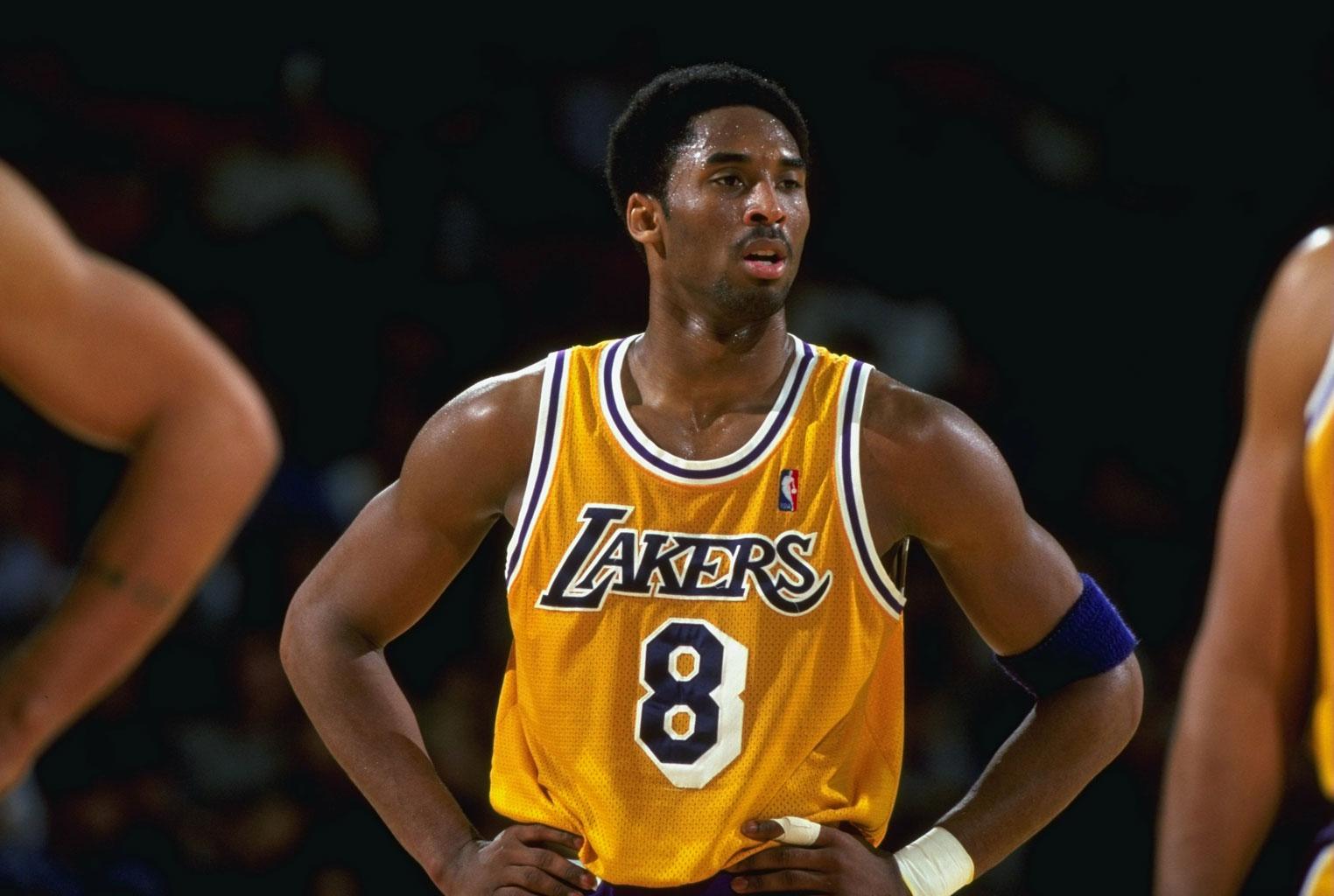 Bryant regained Nike, Spalding and Coca-Cola as sponsors and signed a new $130 million contract with the Lakers. Though he had played with the number 8 on his jersey for years, many speculated that he wanted a fresh start after the rape case.
Article continues below advertisement
Los Angeles Lakers v Indiana Pacers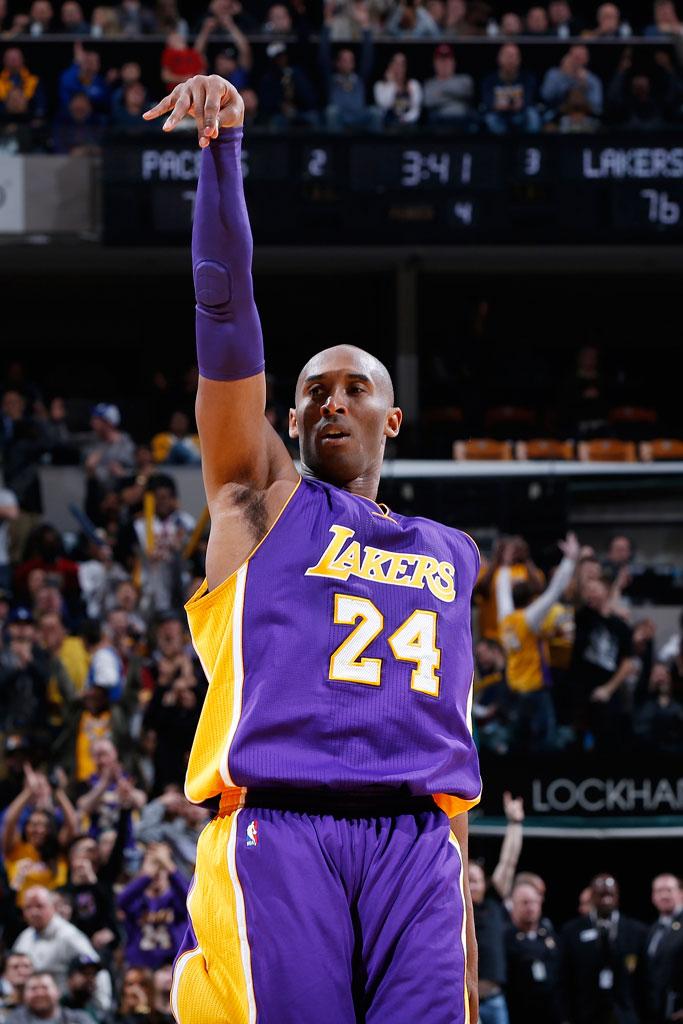 Article continues below advertisement
NBA Finals Game 5: Los Angeles Lakers v Orlando Magic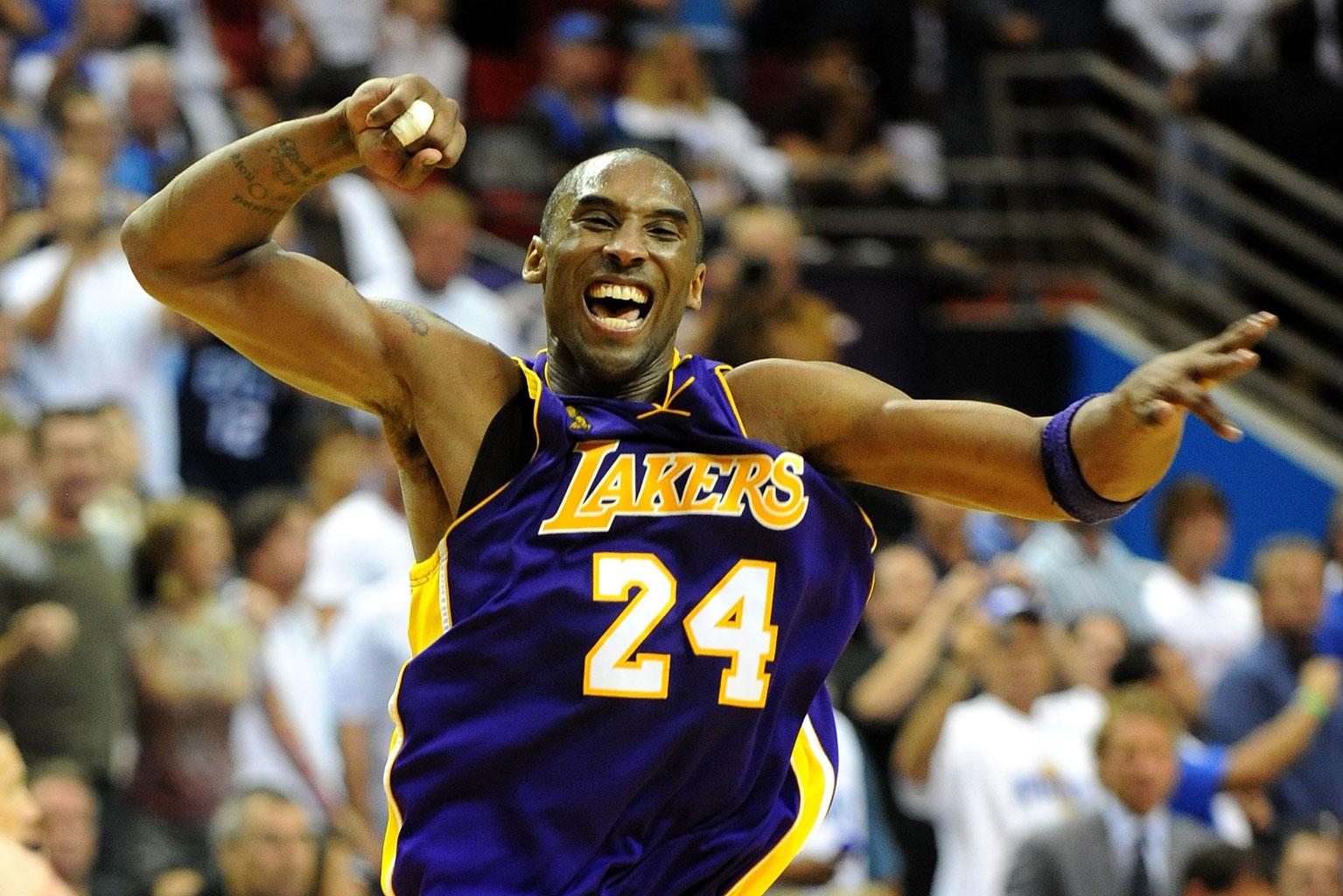 Then in 2008, Bryant was accused of cheating on his wife with a Lakers cheerleader. She filed for divorce from Kobe in 2011, citing irreconcilable difference, but the pair reconciled in 2013.
Article continues below advertisement
Celebrities from every industry paid tribute to Bryant on the day of his last game, including Drake, who simply wrote "Thank you for everything. #MambaDay."