Vanessa Bryant Sells $3 Million Mansion She Got From Kobe During Divorce Talks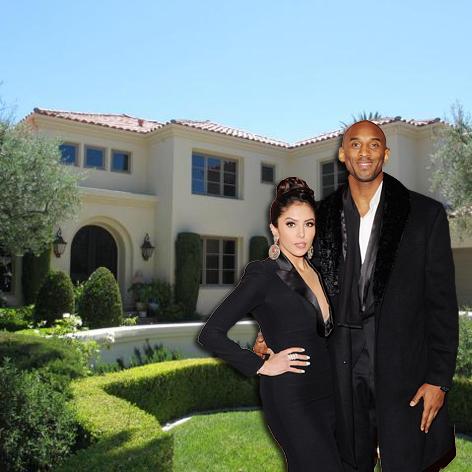 They've called off the split but not before Vanessa Bryant sold off the house she got as part of her divorce settlement with Kobe Bryant.
The 6,000 mansion in a gated Newport Beach community was listed in September for $3.75 million. It closed mid-January for $3.22 million. It was one of three homes Vanessa and the Los Angeles Lakers superstar had jointly owned in the same upscale community.
Just days after the sale, the pair announced they'd reconciled and the divorce petition was being dismissed.
Article continues below advertisement
The mountain-view house was built in 1999 and purchased by the Bryants in 2003 for $2.65 million.
It has five bedrooms, an office, five fireplaces and balconies. The quarter-acre property has a spa and outdoor kitchen.
Kobe lived in a three-bedroom bungalow at the nearby Resort at Pelican Hill during his separation from Vanessa.