Kobe Bryant Living In Nearby Resort Since Split From His Wife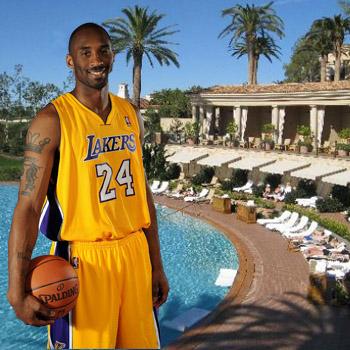 Kobe Bryant didn't go far after splitting from his wife Vanessa. The L.A. Lakers superstar has moved into a private villa at The Resort at Pelican Hill on the Newport Coast of southern California.
Kobe is staying in a private, ocean-view unit in the deluxe South Villas, which have 24/7 butler and housekeeping service.
The multimillionaire isn't taking advantage of the butler for everything though. The villas, which start at $800 a night, are set up for extended stay with their own laundry units in their private garages, and StarzUncut.com reports that Kobe was spotted doing his own wash!
Article continues below advertisement