Kobe Bryant - Is It All Over? Ruptured Achilles' Tendon Puts His Career In Jeopardy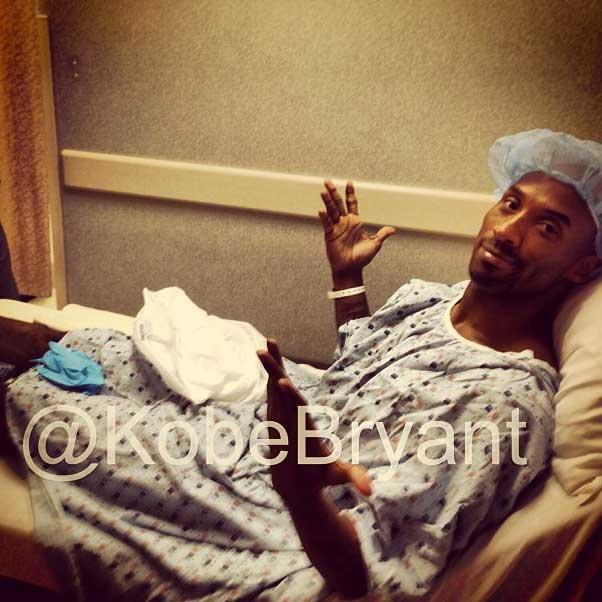 Kobe Bryant is taking the most optimistic outlook possible, even sending out a picture to his fans on Saturday as he was being wheeled into surgery to repair his ruptured Achilles' tendon.
"Surgery prep time. Lookin like Mrs Doubtfire with a jerri curl cap lol Anesthesia next," the Los Angeles Lakers great tweeted.
But sports writers, basketball experts and fans around the country are all asking if this is the end for one of the greatest players of all time.
Article continues below advertisement
His injury "should end his season and perhaps his Lakers career," the Los Angeles Times' Bill Plaschke wrote within hours of Bryant suffering the injury Friday night.
Once the diagnosis was confirmed Saturday morning, Bryant being out for the season was a done deal.
An Achilles' tendon tear is an injury "that takes several months to heal, immediately putting a substantial part of next season into jeopardy for Bryant. He has one more year on his contract for $30.5 million. He turns 35 in August," wrote The Times' Mike Bresnahan.
By midday Saturday, Lakers trainer Gary Vitti confirmed that Bryant will be out six to nine months, which would take his rehab time into the start of the next season. And Bryant had already said that next season will be his last.
Kobe himself is insisting he'll be back and nobody wants to bet against the Black Mamba, even if he only gets back to prove a point for a few games next year.