Kevin Spacey Basks In Attention In Rome After Sex Assault Charged Dropped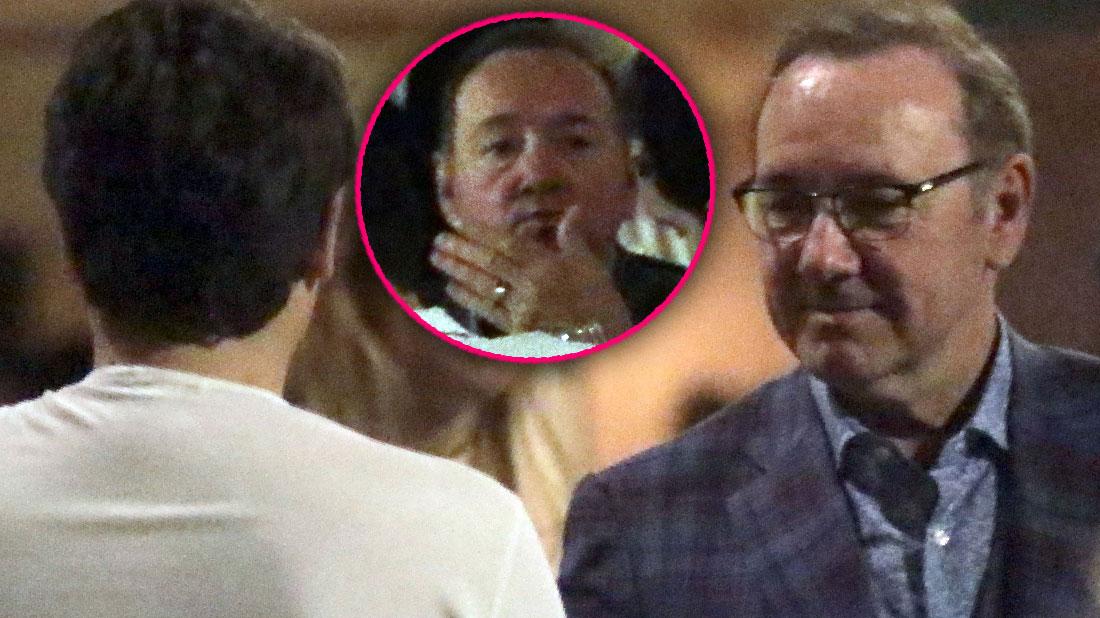 Kevin Spacey is living like a star again after sexual assault charges were dropped against him—and has plenty of adoring company!
The American Beauty Oscar winner just turned 60 and is in Italy celebrating the end of his legal mess.
He was spotted at the pricey restaurant Pierluigi in Rome with a group of male friends on Saturday, August 3-- then did some selfies with a fan!
Earlier, the embattled star had shocked onlookers with a bizarre poetry reading at an Italian museum, his first public appearance since the scandal.
Article continues below advertisement
Spacey performed Gabriele Tinti's poem "The Boxer," which is about a fighter at the end of his career at Palazzo Massimo alle Terme. The event was put on by the Le Dame Art Gallery.
"The more you are wounded, the greater you are and the more empty you are," the actor said in an Instagram videos shared by the art gallery.
Spacey said, in what could have been an allusion to his recent trouble, "They used me for their entertainment, fed on shoddy stuff. Life was over in a moment."
William Little, now 18, previously claimed the House of Cards actor groped him in a Nantucket, Mass. bar in 2016.
As RadarOnline.com readers know, Massachusetts prosecutors filed a formal request on July 17 to drop the sexual charges against Spacey due to the "unavailability of the complaining witness." On July 5, Little also dropped his civil lawsuit against the actor.
Scroll through RadarOnline.com's gallery for more on Spacey stepping back into the limelight.
Relaxing Time
Spacey appeared to be thoroughly enjoying his time in Rome. A RadarOnline.com insider said that now that his legal issues are done, the actor has "zero intention" of hiding out.
Article continues below advertisement
Sex Scandal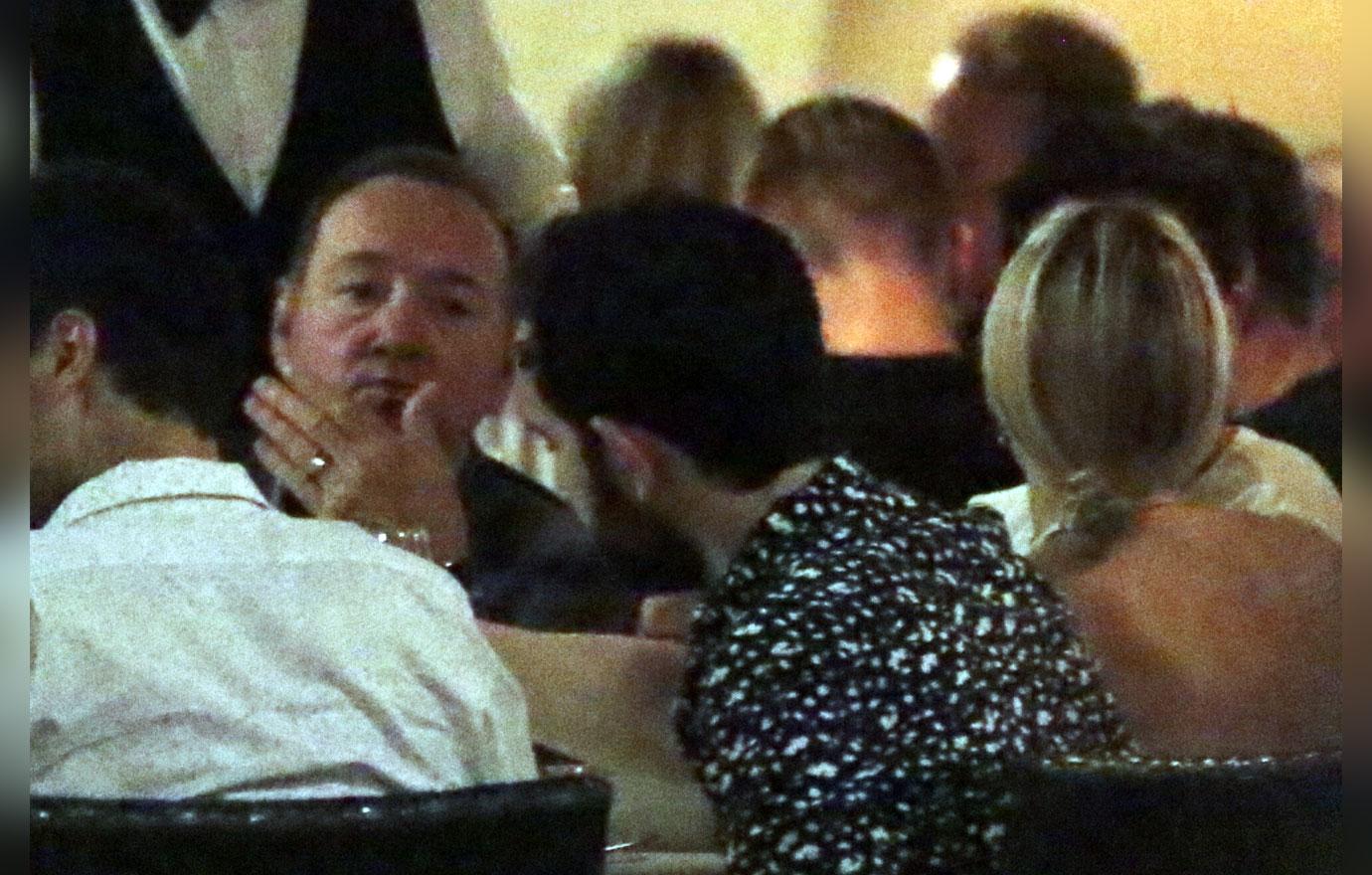 In October 2017, Spacey came out, saying he'd had relationships with "both men and women…and I choose now to live as a gay man."
Article continues below advertisement
Socializing Again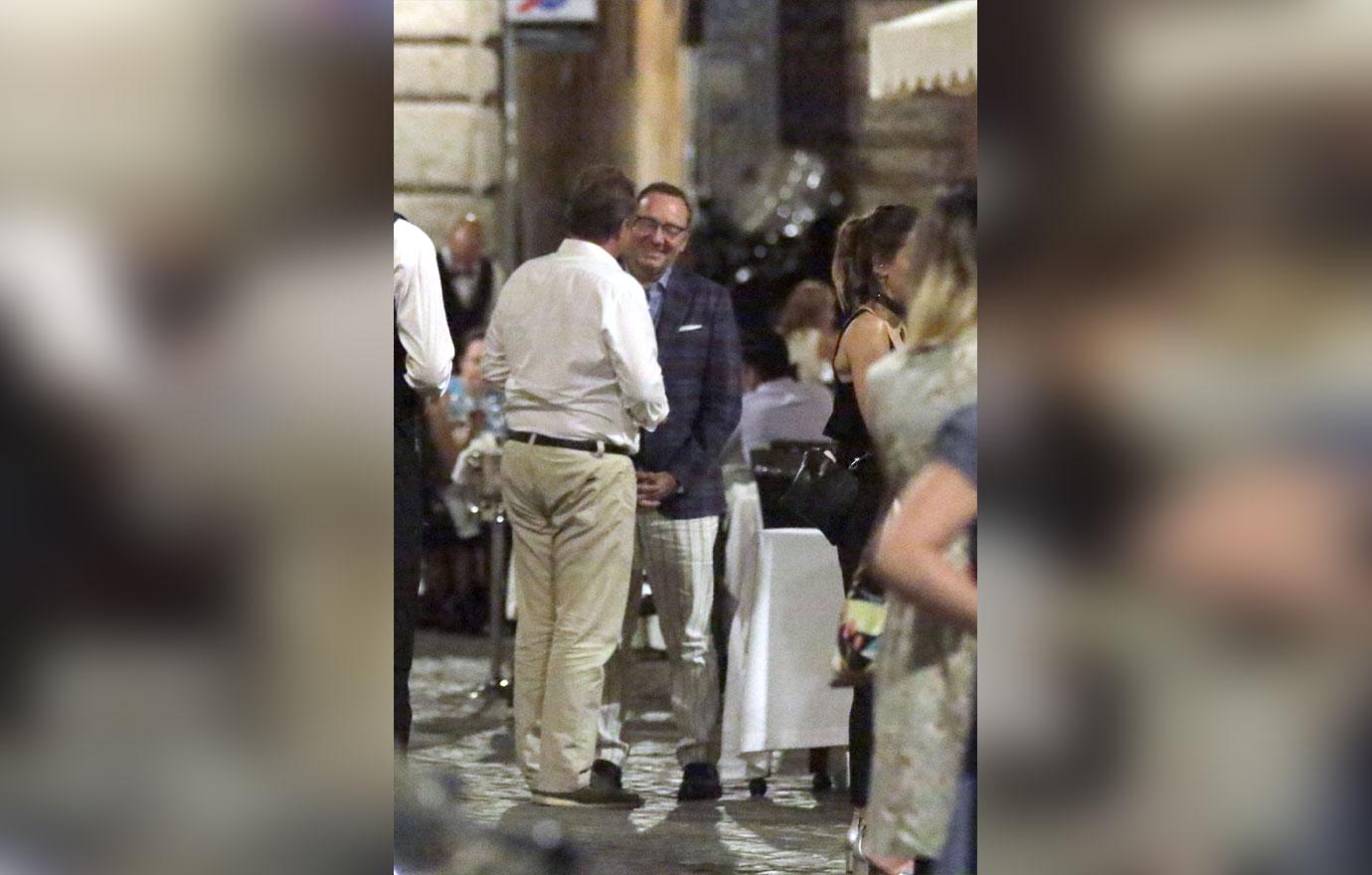 Spacey sightings had been scarce amid his scandal, but now he's "planning a big stage comeback" and anticipates returning to film "in the next few years," the source told RadarOnline.com.
Article continues below advertisement
Living The Good Life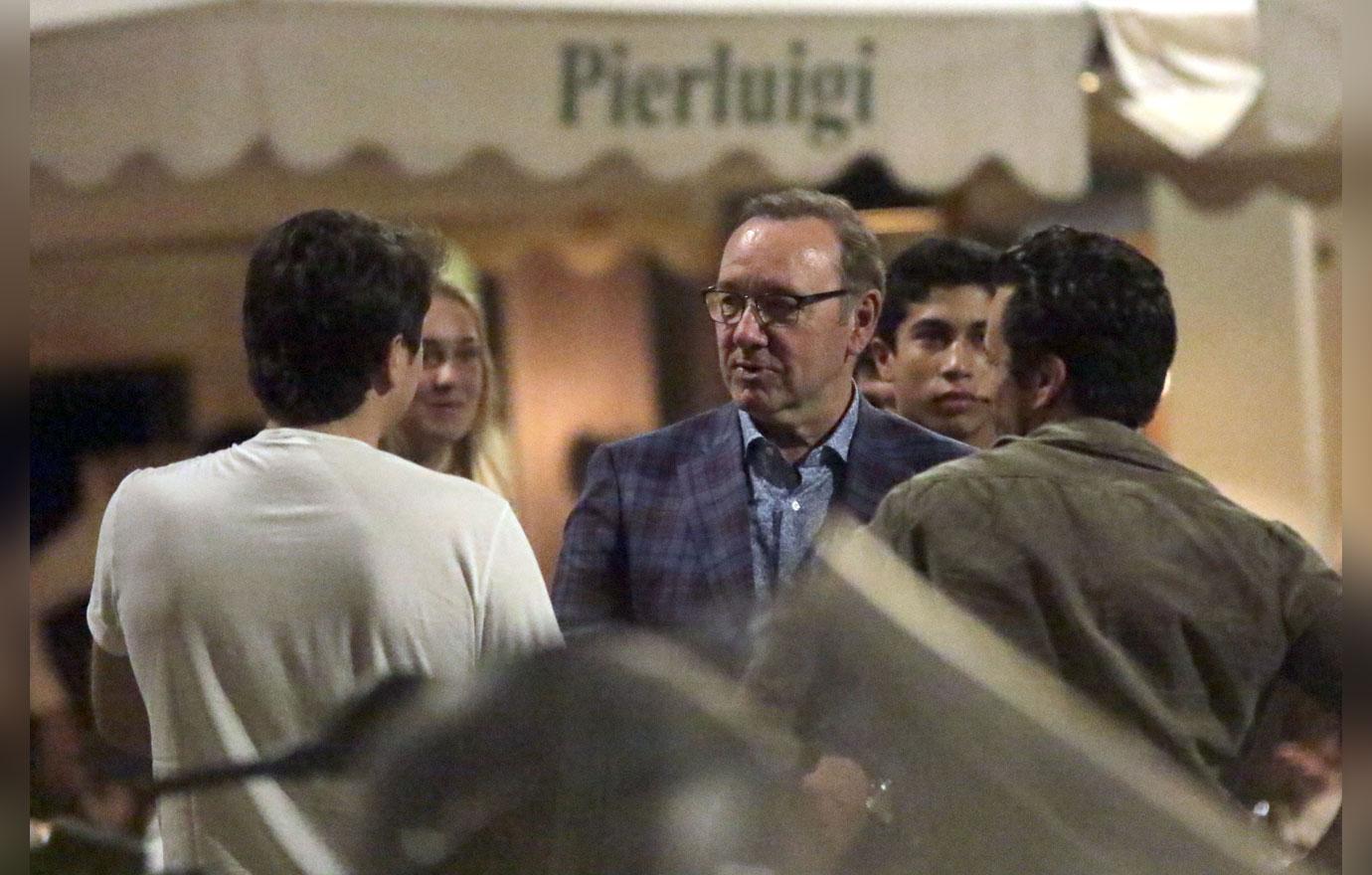 The actor and his friends appeared to enjoy a big meal in Rome.
Article continues below advertisement
Not True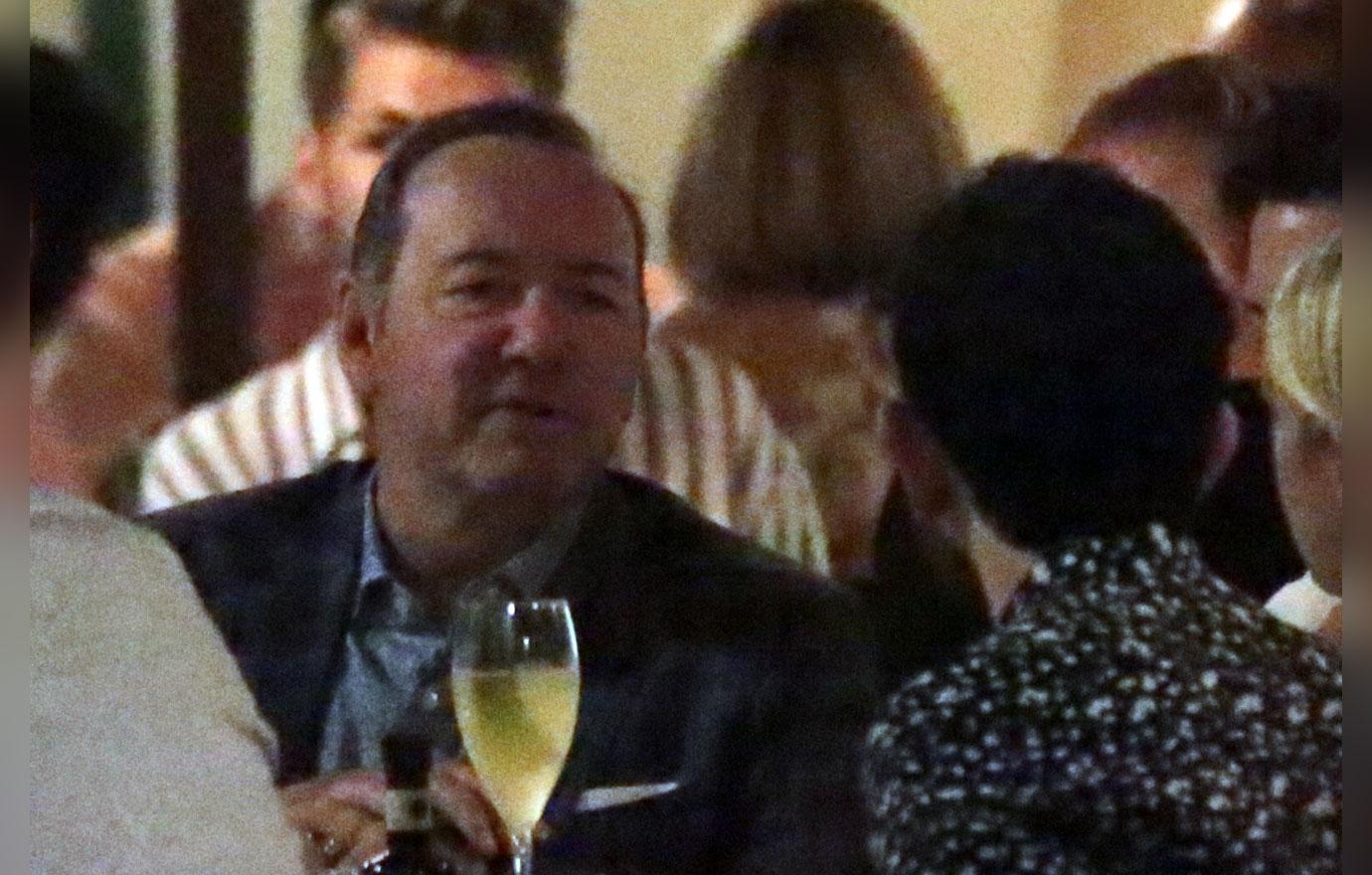 Spacey had denied the sexual charges against him, and now he's ready to sign autographs and have his picture taken by fans again!
Article continues below advertisement
European Adventure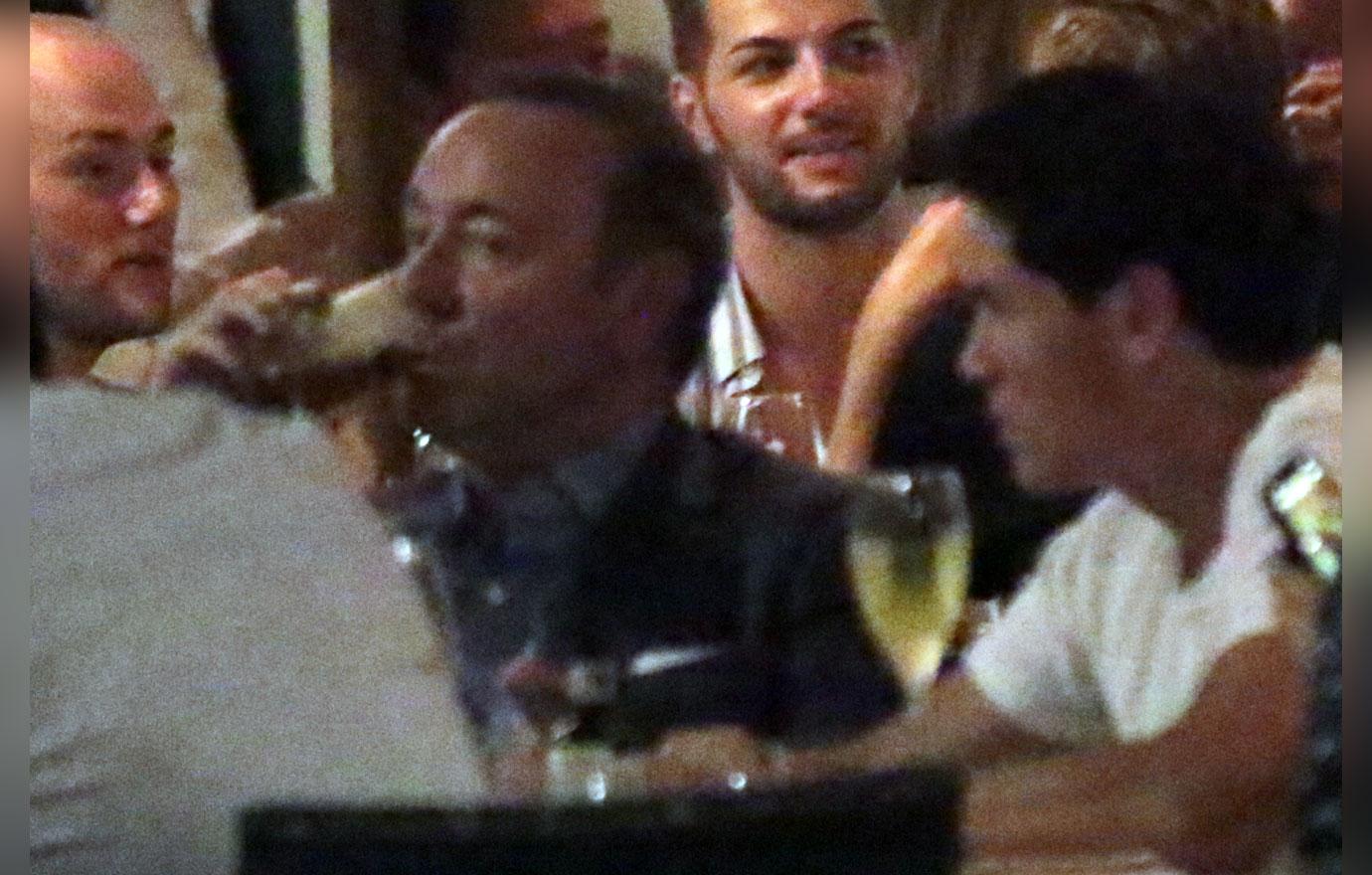 Spacey appeared buoyant this weekend although he hasn't shaken the rumors of alleged personal misdeeds at the Old Vic Theatre in London, where he was once Artistic Director.
Article continues below advertisement
MIA Actor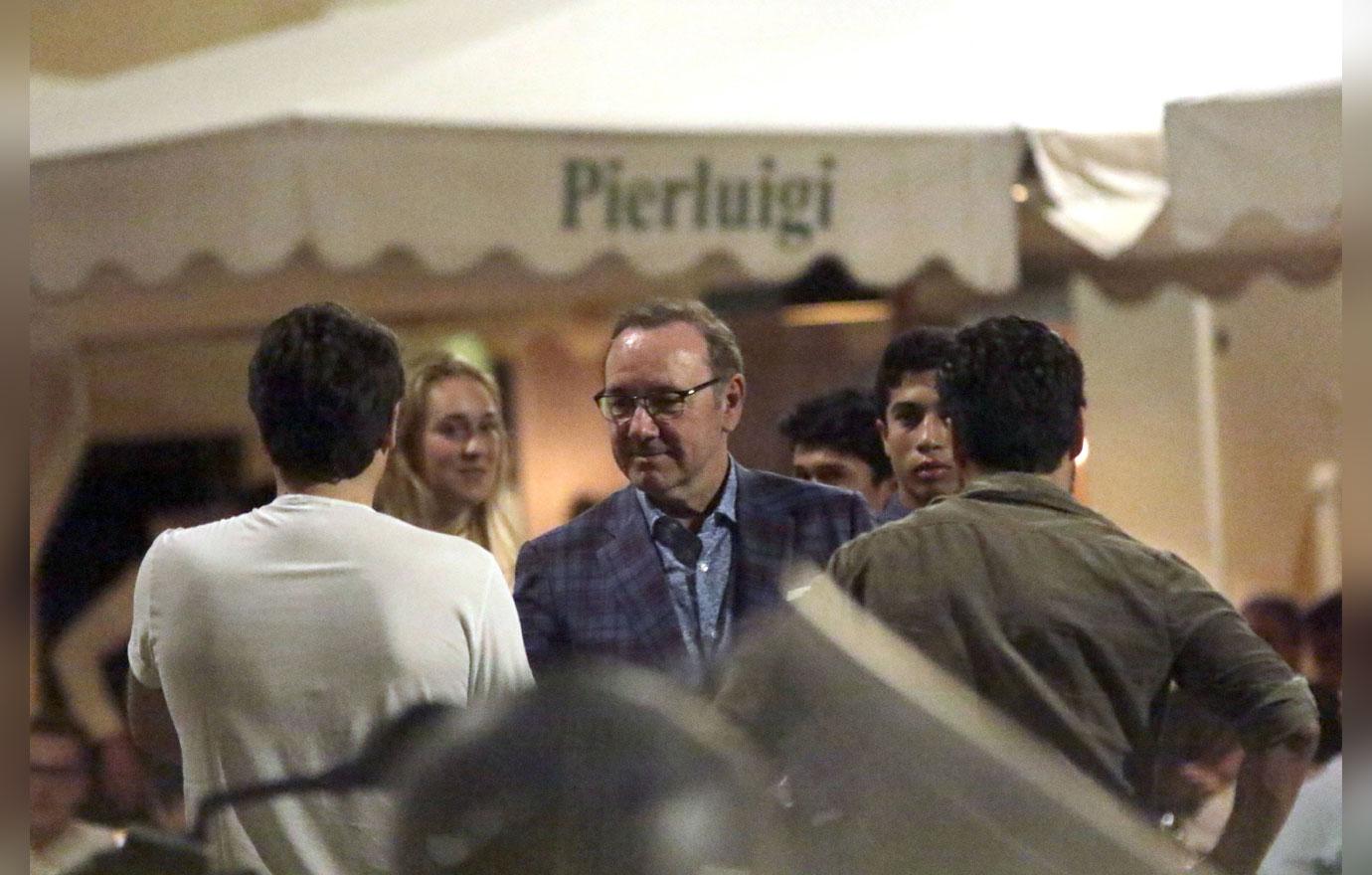 The previously respected actor found his career in tatters after the sexual claims. In fall 2017, Sony completely cut Spacey out from the film All the Money in the World and replaced him with Christopher Plummer. But now the good times are back!