Sister Diss! Kanye West Seats Kendall Jenner In The Second Row While Kylie Walks The Runway For His Yeezy 2 Line During New York Fashion Week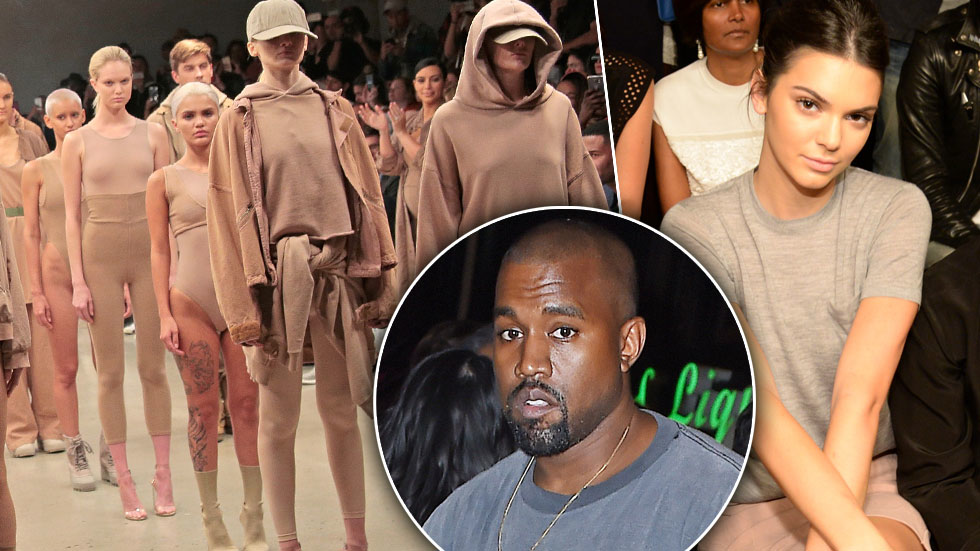 Clearly Kanye West has a favorite Jenner sister, as he gave Kendall the diss, seating her in the second row while her younger sister Kylie walked the runway during New York Fashion Week Wednesday.
Article continues below advertisement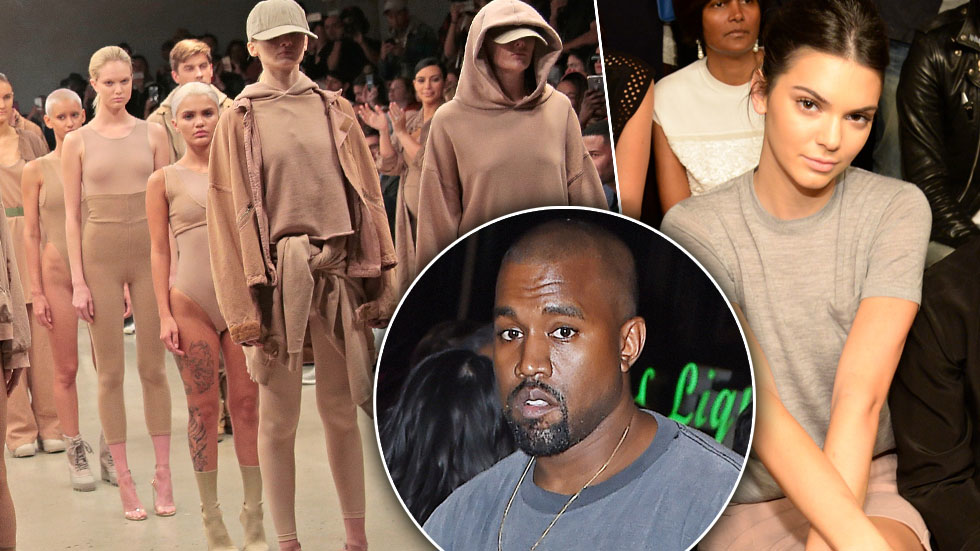 Kendall, 19, took a backseat (by Kanye's design) as Kylie modeled for his showcase Wednesday at Skylight Modern. Kim, Kourtney and Khloe Kardashian were all seated front-and-center at the high-profile show, making the snub even more obvious.
Article continues below advertisement
On the runway, Kylie modeled the Yeezy 2 line in a beige outfit with a olive green cap.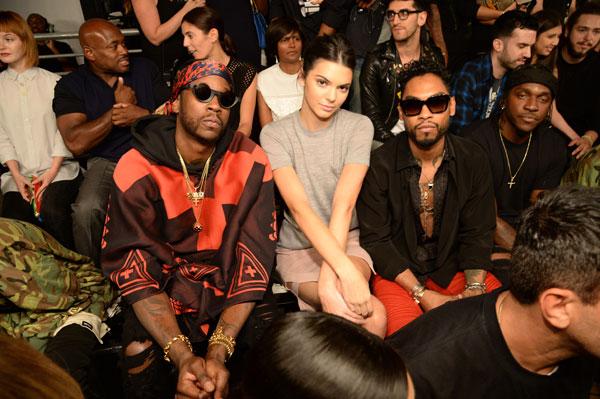 While Kendall -- seen here with Grammy-winning singer Miguel -- didn't get to walk for Kanye, she's already taken to the catwalk for Givenchy and Diane von Furstenberg during the autumn fashion festival in Gotham.
Article continues below advertisement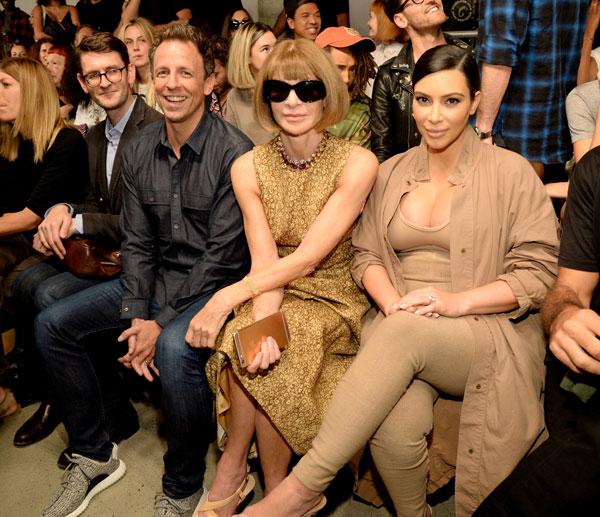 Despite the lack of Kendall, the front row surely wasn't lacking in star power, as Seth Meyers, Vogue editor Anna Wintour and Kim were there to provide plenty. Other stars at the ultra-exclusive show Wednesday included Drake, Jaden Smith and the great André Leon Talley.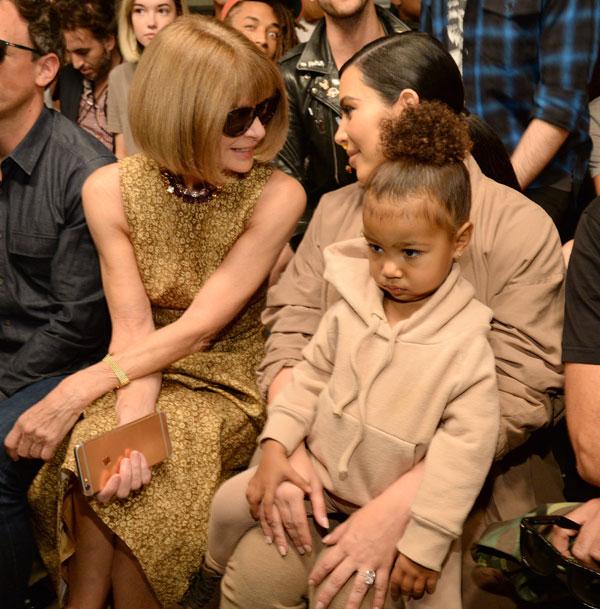 Article continues below advertisement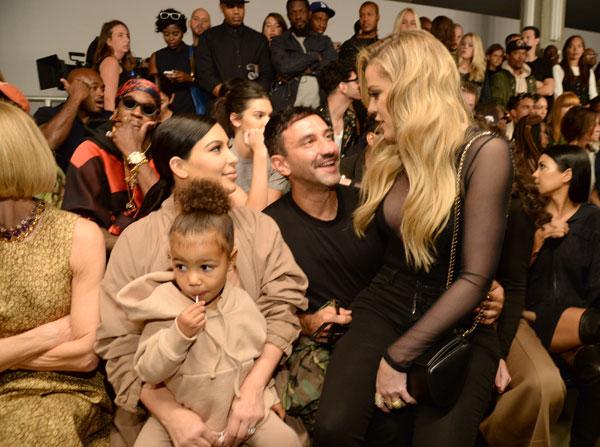 The adorable toddler, 2, behaved very well at the event this time around, hilariously telling Kim, "Mommy, clothes," as the models emerged. Kendall is clearly bored with the proceedings in the background. She was in good company, as she wasn't the only one seemingly over Kanye's latest fashion endeavor. Creator Fern Mallis told the NY Post she "was told they didn't want me there" after knocking Kanye in February, saying, "I'm not a fan of his music, and the attitude and the agenda is not my style."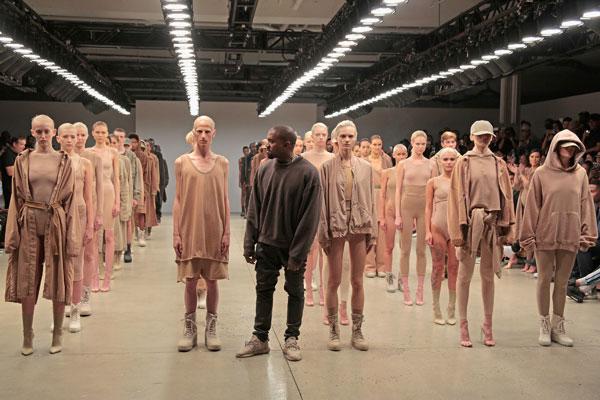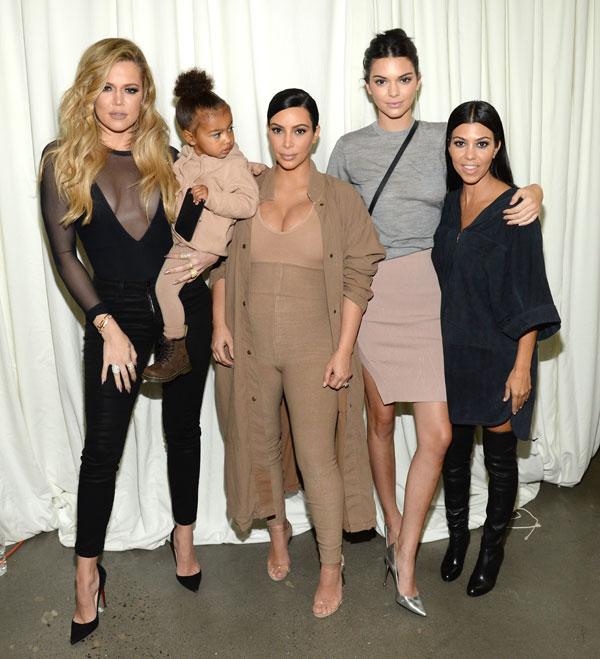 Kendall had an icy expression in this family shot, while North, clutching onto a smartphone, was captivated by something off-camera.