Wearing The Royal Pants! Kate Middleton Steals Meghan Markle's Dressed Down Fashion Sense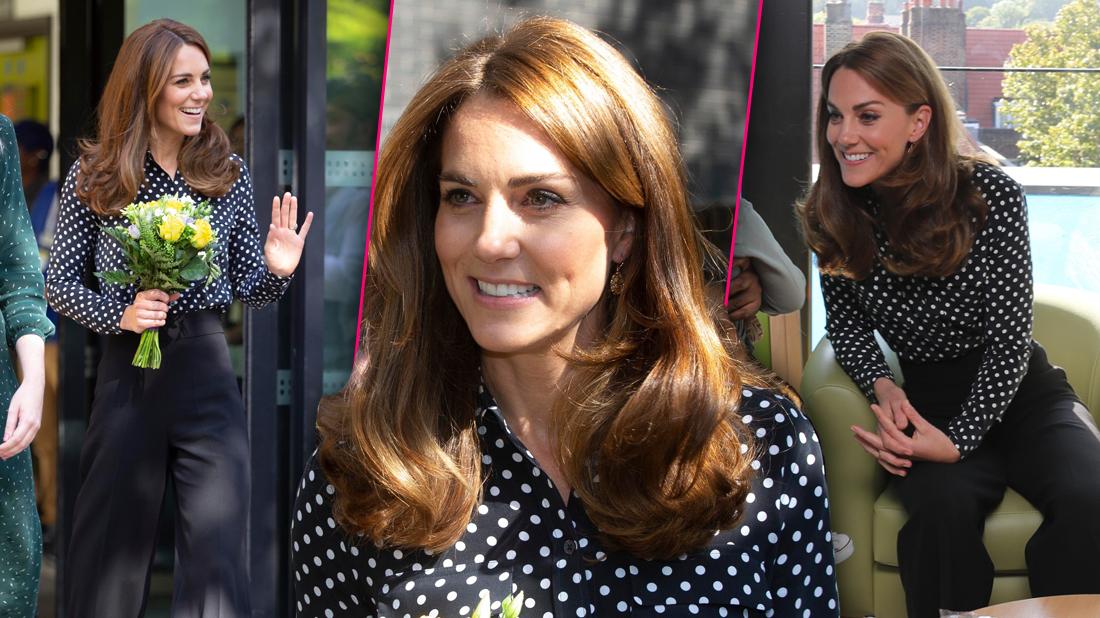 Kate Middleton is apparently taking a page from sister-in-law Meghan Markle's fashion folio and keeping it casual.
On Thursday, September 19 the Duchess of Cambridge made a surprise appearance at Evelina London Children's Hospital.
The 37-year-old wore a simple polka-dot blouse tucked into her trousers, as she visited the hospital's Sunshine House, which serves as the children's development center. There she met with the Family Nurse Partnership, a program for first-time parents and young families.
Article continues below advertisement
Middleton and Markle continue to rewrite the rule-book when it comes to British royal fashion, as insiders have noted that Markle, who has only been a member of the royal family for a little over a year, disagrees with some of the older, more established traditions, like the fact that the Queen prefers women in dresses or skirts rather than trousers or pants.
Markle, the Duchess of Sussex, is busy with a fashion line of her own, and has recently returned from a controversial trip to New York, where she attended the Smart Works capsule collection launch, after months of collaborating with the organization.
The new Smart Works line is named the #TheSmartSet and is a five piece capsule collection that will equip the organization's clients with the classic wardrobe pieces to help them feel confident at work.
The collection features a shirt, trousers, blazer, dress and tote bag. Notably absent: any type of dress, or skirt, and the Queen took notice of that, with an insider noting that the monarch was "baffled" by Meghan and Prince Harry's recent lack of protocol.
Article continues below advertisement
Now she may have to focus her attention on Middleton, who before marrying Prince William and entering royalty in 2011, was perfectly happy relaxing in a comfy pair of jeans.
Check out this RadarOnline.com gallery for more of Kate's laid-back look, possibly inspired by sister-in-law Meghan.
Article continues below advertisement
Fall Back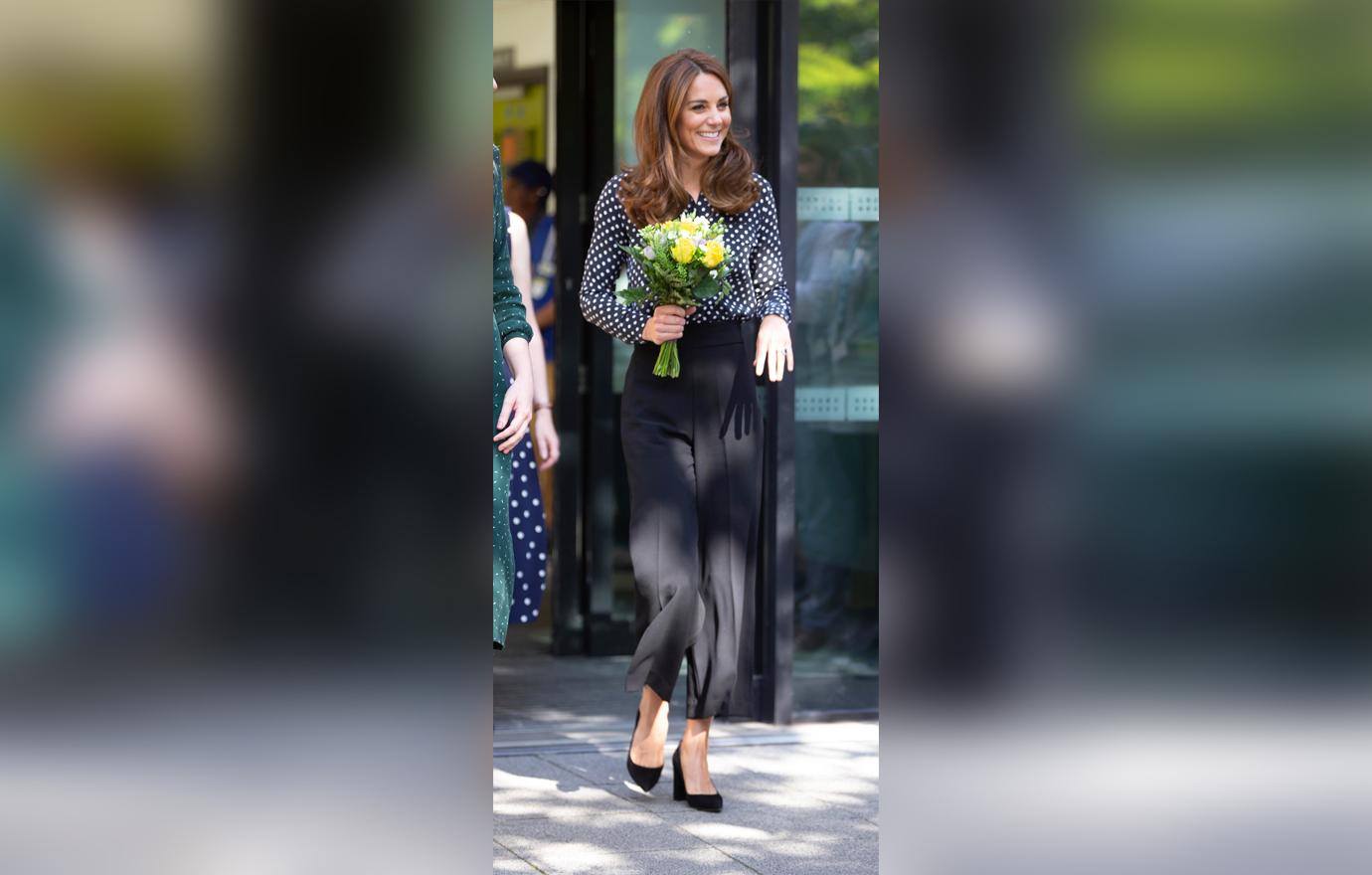 It may not officially be fall yet, but Middleton didn't seem to mind.
Article continues below advertisement
Polka Power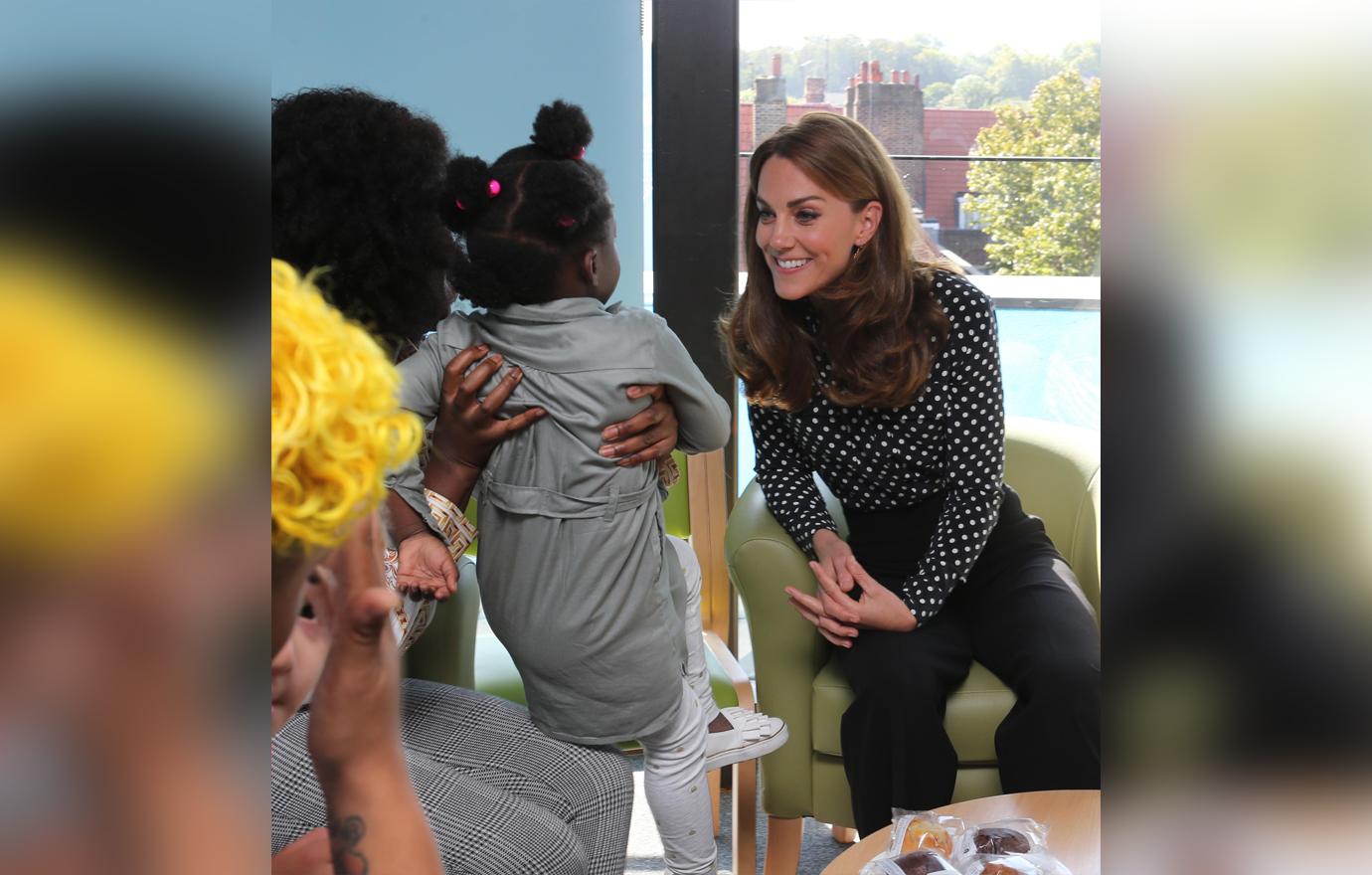 The royal was all smiles in a black-and-white polka-dot blouse tucked into cropped, wide-leg trousers.
Article continues below advertisement
Pump It Up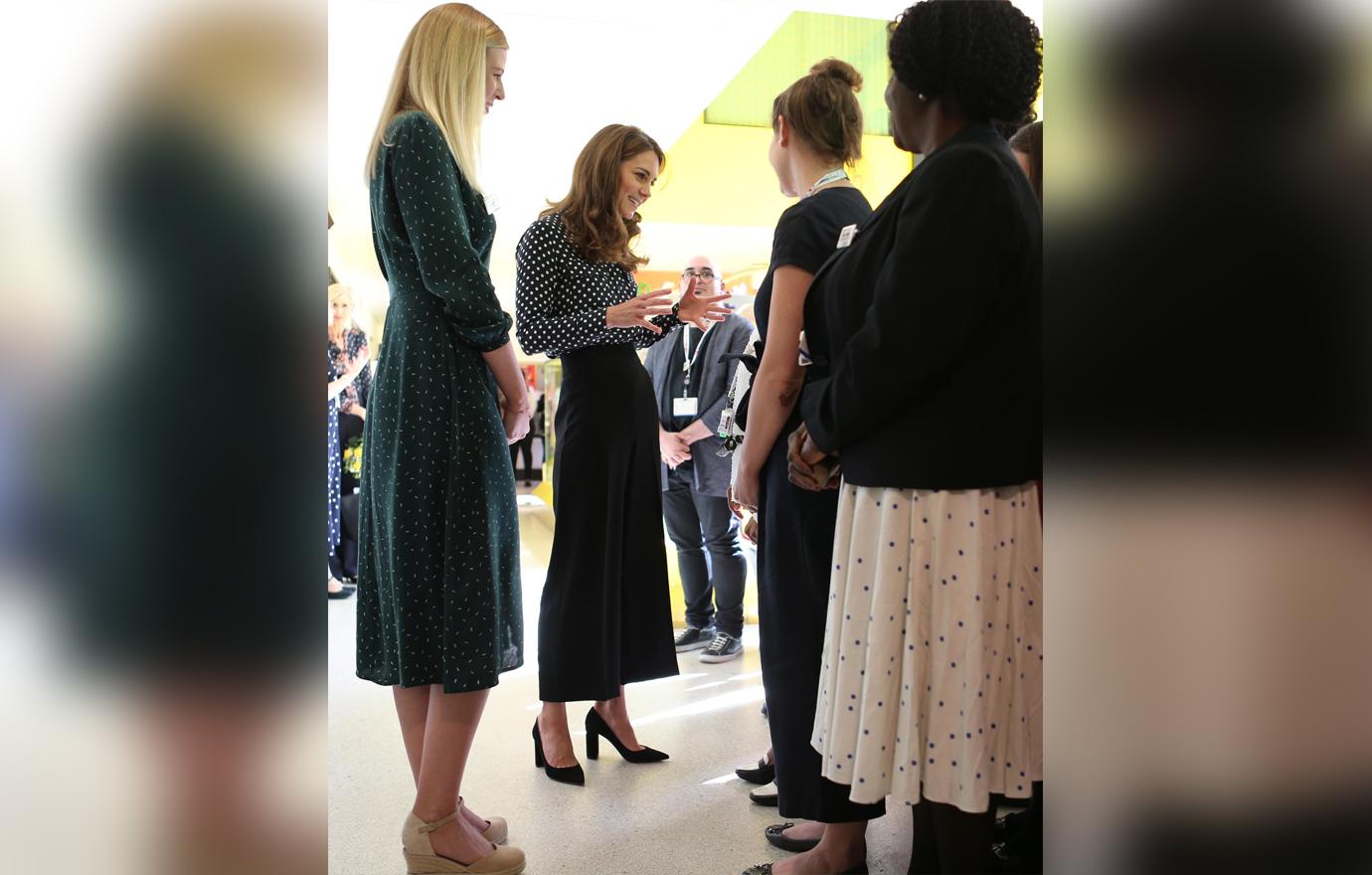 She completed the look with a pair of block heel, pointed toe pumps.
Article continues below advertisement
Proud In Polka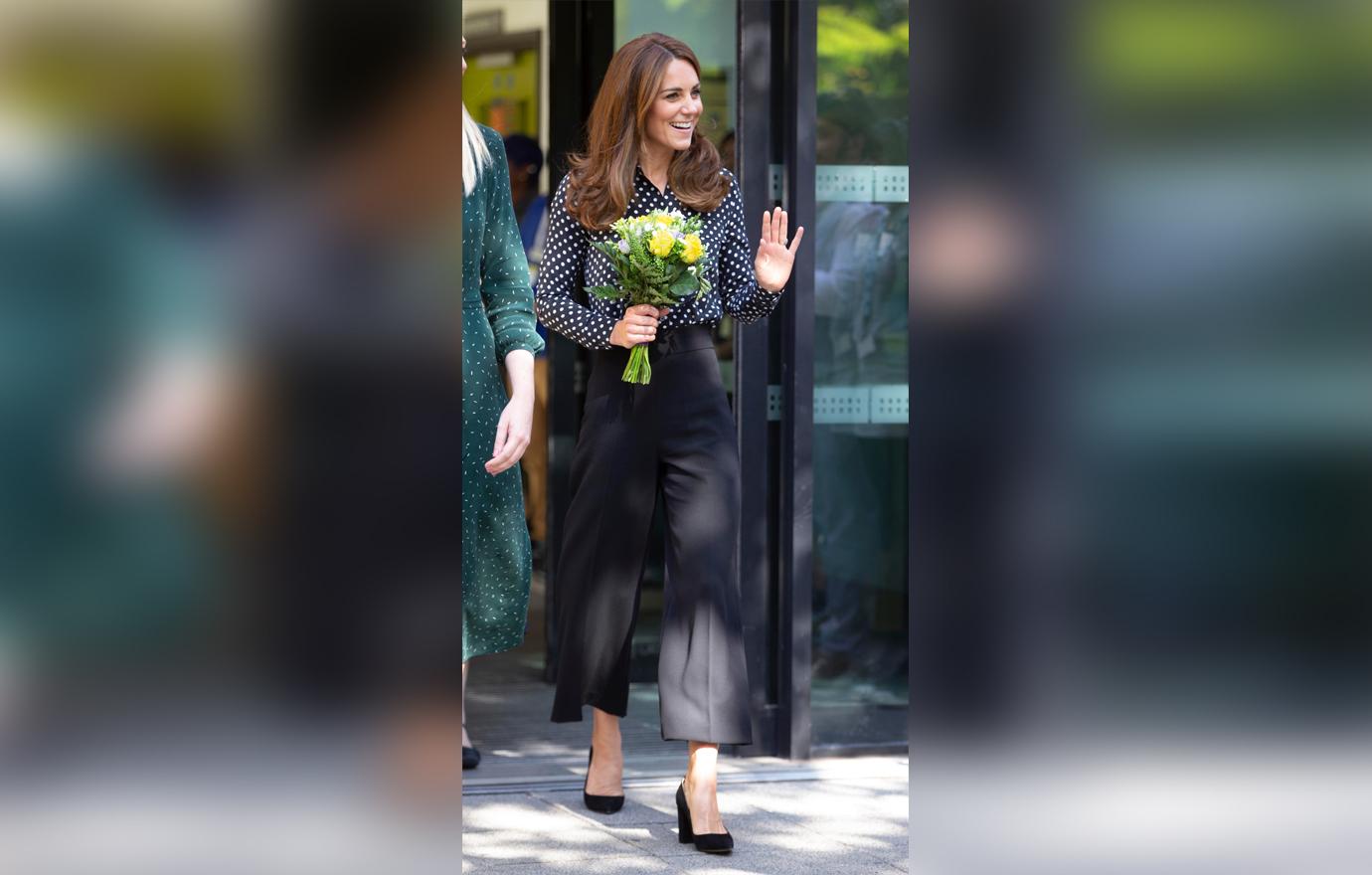 The duchess has a clear love of polka-dots, having previously been spotted in spots while shopping or attending events like Wimbledon.
Article continues below advertisement
Breaking The Law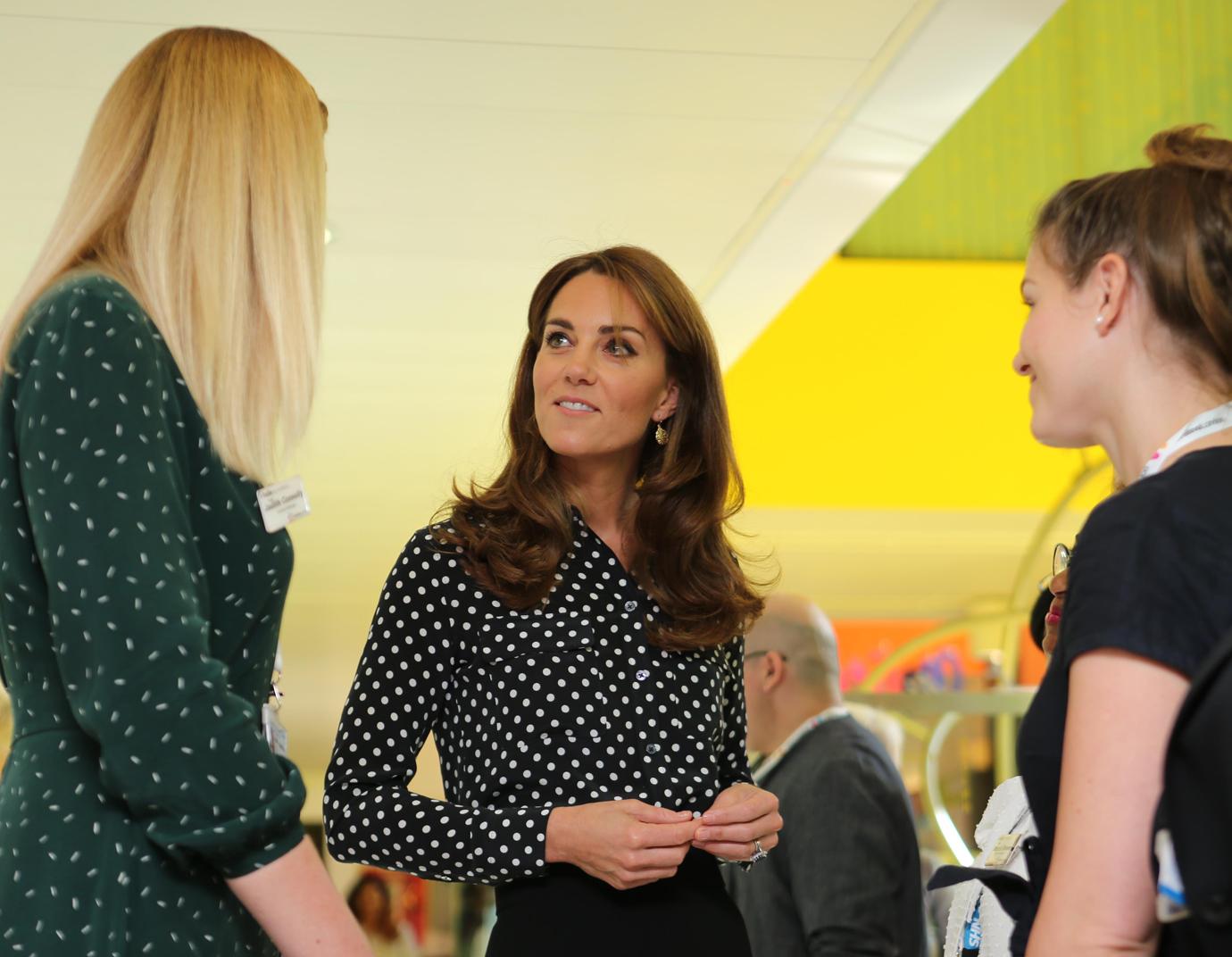 Middleton seems to be aligning her fashion choices closer to Markle, who during her short royal relationship had been hell-bent on breaking traditions and rocking the British monarchy boat.
Article continues below advertisement
Fight On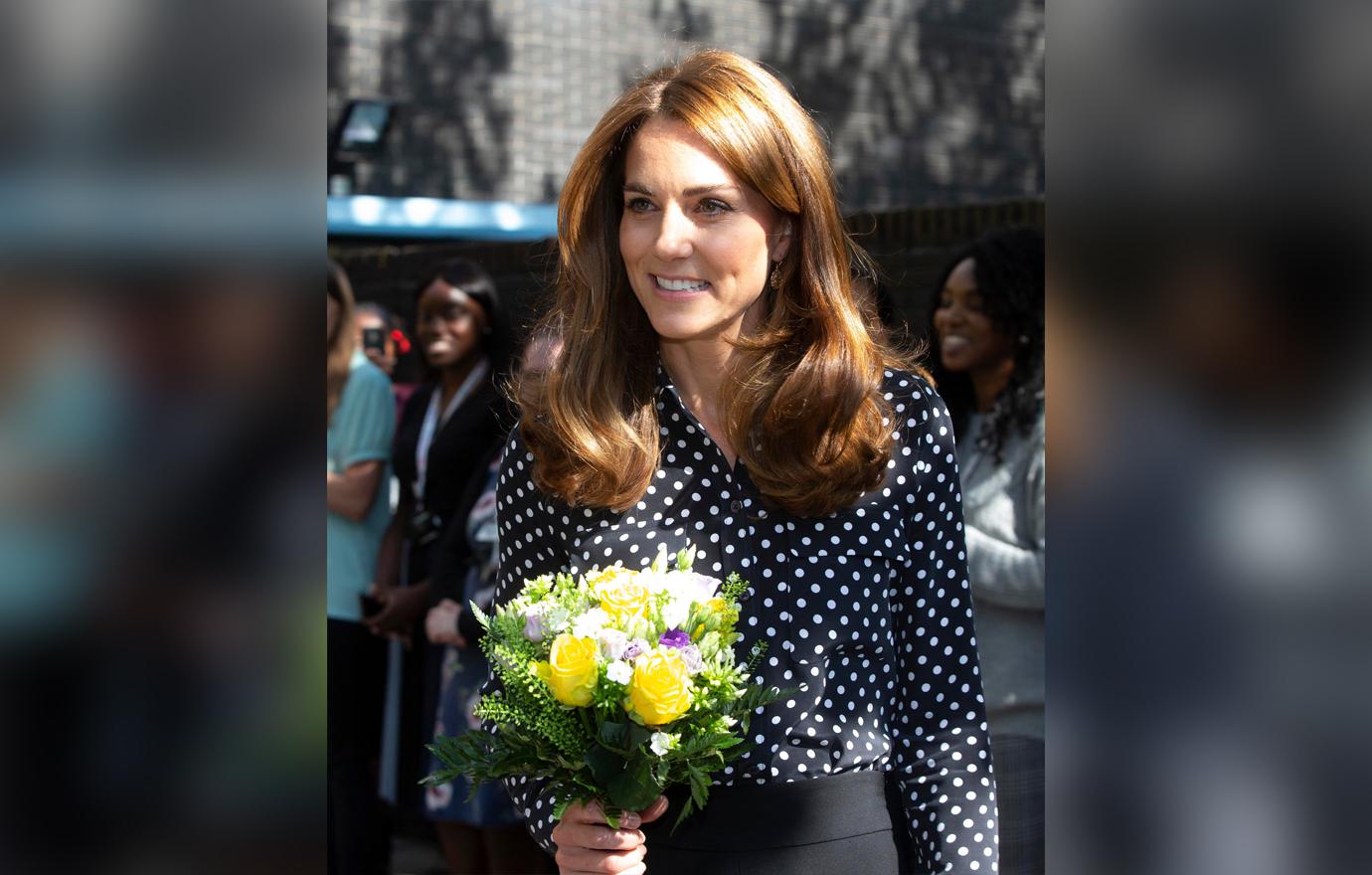 An insider dished that the Markle is simply "fighting for equality" under Queen Elizabeth's rule.
Article continues below advertisement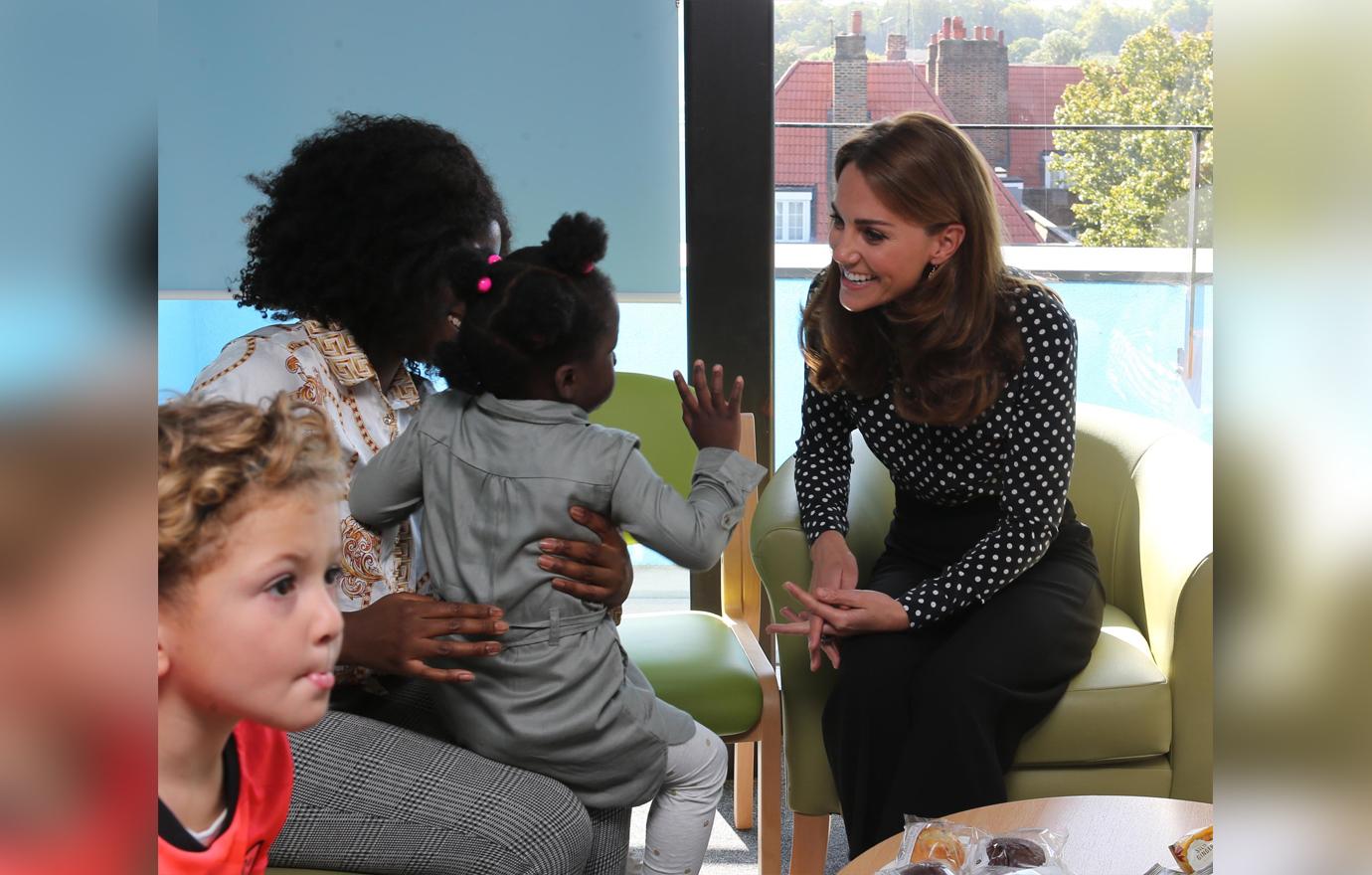 Could Middleton's simple style be a show of support as the royal family transitions to a new, younger generation?
Article continues below advertisement
Freedom Of Choice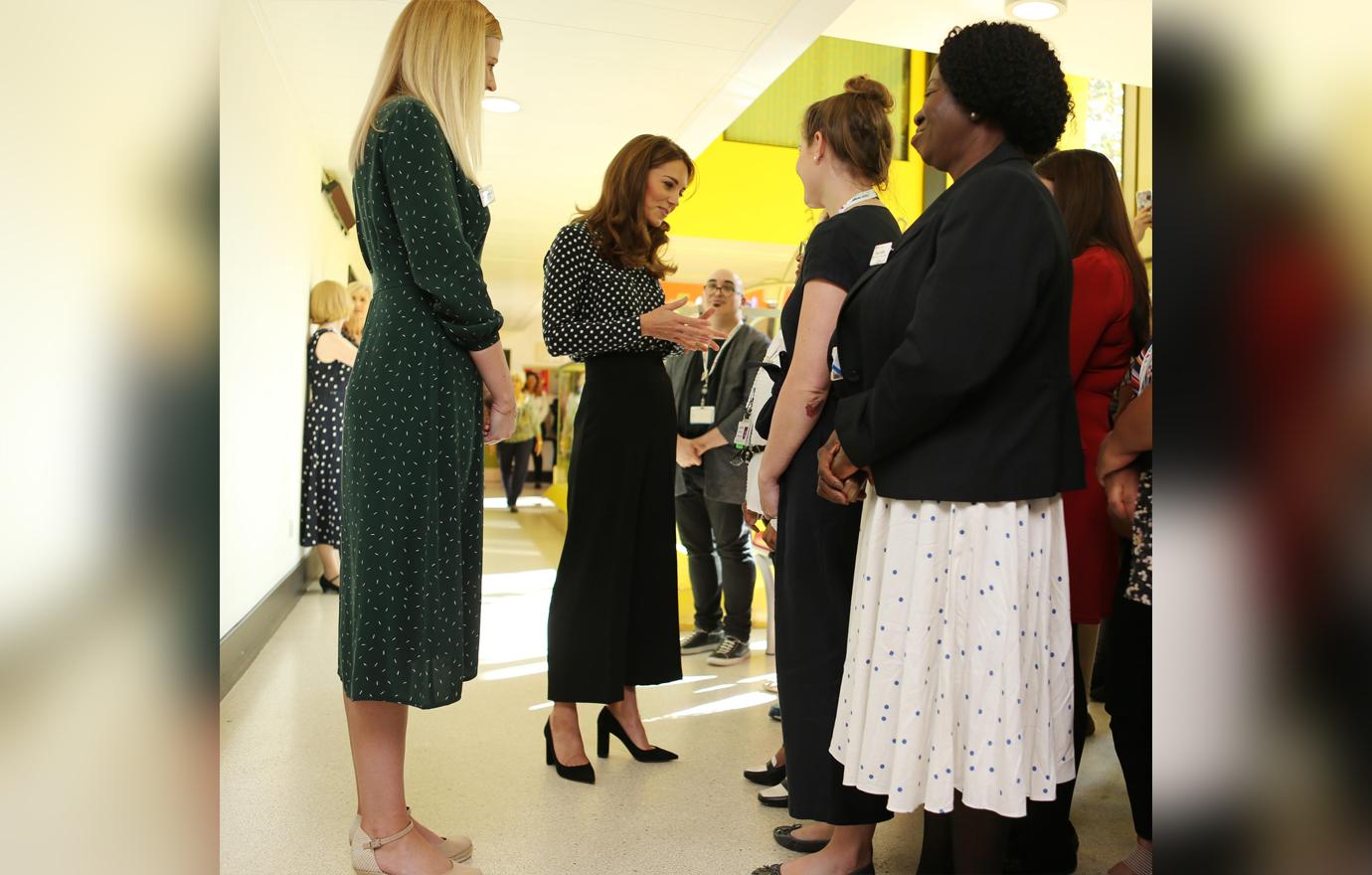 "Meghan feels that the rules and regulations in connection with Royal protocol are antiquated to forward thinking Millennials," a source explained about the American born princess, adding that while she and Middleton respect tradition, they also want "the freedom to do their own work and promote their causes without being held back by any constraints."