Jinger's Hollywood Makeover! Duggar Appears Bronze & Blonde During LA Church Outing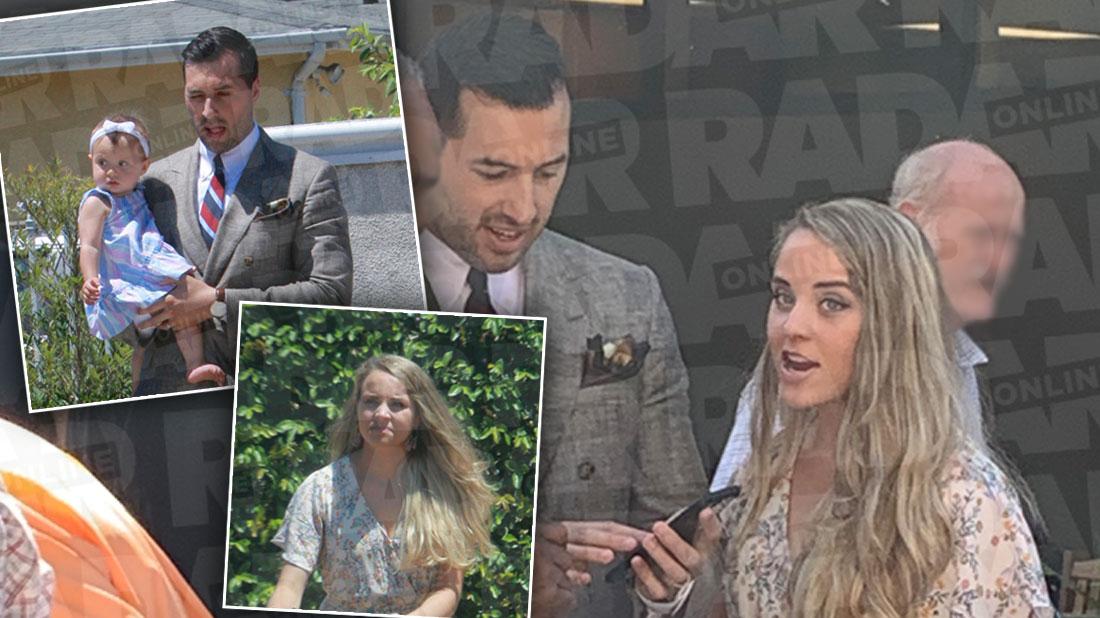 California sunshine looks good on Jinger Duggar! RadarOnline.com has obtained exclusive photos of Michelle and Jim Bob's daughter appearing bronze and blonde as she headed out for church with husband Jeremy Vuolo and daughter Felicity in Los Angeles, Calif.
RadarOnline.com readers know the 25-year-old new mom and Jeremy, 31, relocated to Hollywood last month after the couple announced Jeremy would be stepping down from his pastor position in the south to take on a new opportunity.
Article continues below advertisement
"As excited as we are to begin this new adventure, leaving Laredo this July will be one of the hardest things we've ever done; our friends here have become like family. Please pray for us as we open this new chapter of our lives," the couple announced in March.
The couple revealed that their decision was based off of Jeremy's pursuit of his graduate degree, which he will be receiving from The Master's Seminary. The pair also announced they would be attending Grace Community Church in Los Angeles.
In the new photos obtained by RadarOnline.com, Jinger appears happy as she and Jeremy take their one-year-old daughter Felicity to church.
But the photos may stun Jinger's conservative parents, as Josh Duggar's little sister appears more tan and blonde than ever!
The church outing comes on the heels of Jinger making a stunning appearance at a Hollywood movie premiere last month. Felicity's mom shocked fans when she opted to wear pants to the lavish event.
While a majority of Jinger's family continue to reside in her native Arkansas, the Vuolos do not appear to be homesick at all! RadarOnline.com reported first photos of the couple's new San Fernando Valley home estimated at $685,000.
The home has four bedrooms and two baths, and is complete with a two-car garage and spacious front yard. Rent for the property is estimated at $4,000 a month, RadarOnline.com learned.
To see shocking new photos of Jinger in her new Hollywood habitat, scroll through RadarOnline.com's gallery below.
Doting Dad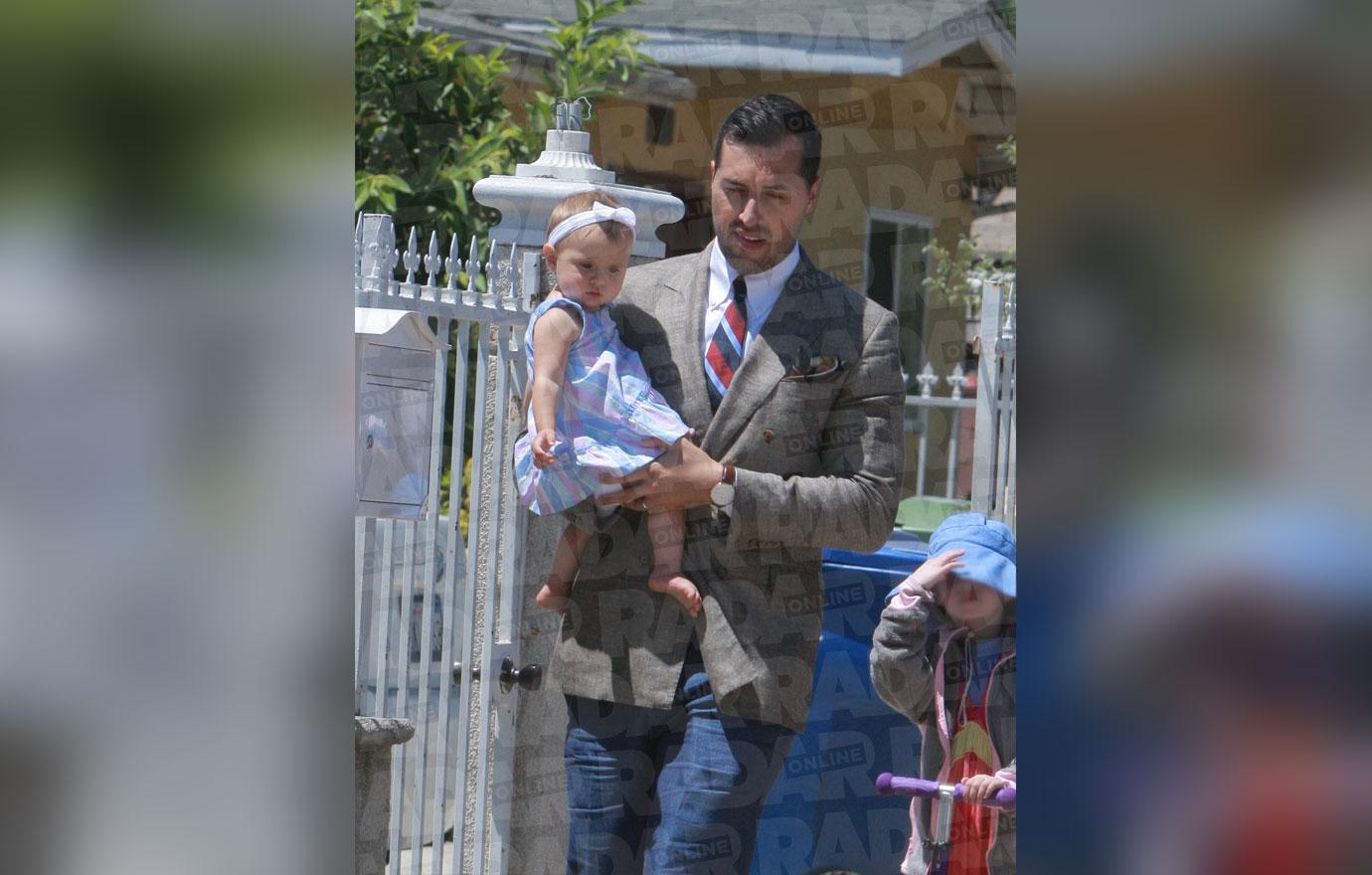 Jeremy appeared to be a doting dad as he held Felicity in his arms on his way to a church service. Jinger's husband wore a gray suit jacket and blue pants, along with a tie. Little Felicity also took in the California sunshine in a pastel-colored dress.
Article continues below advertisement
Strutting Her Stuff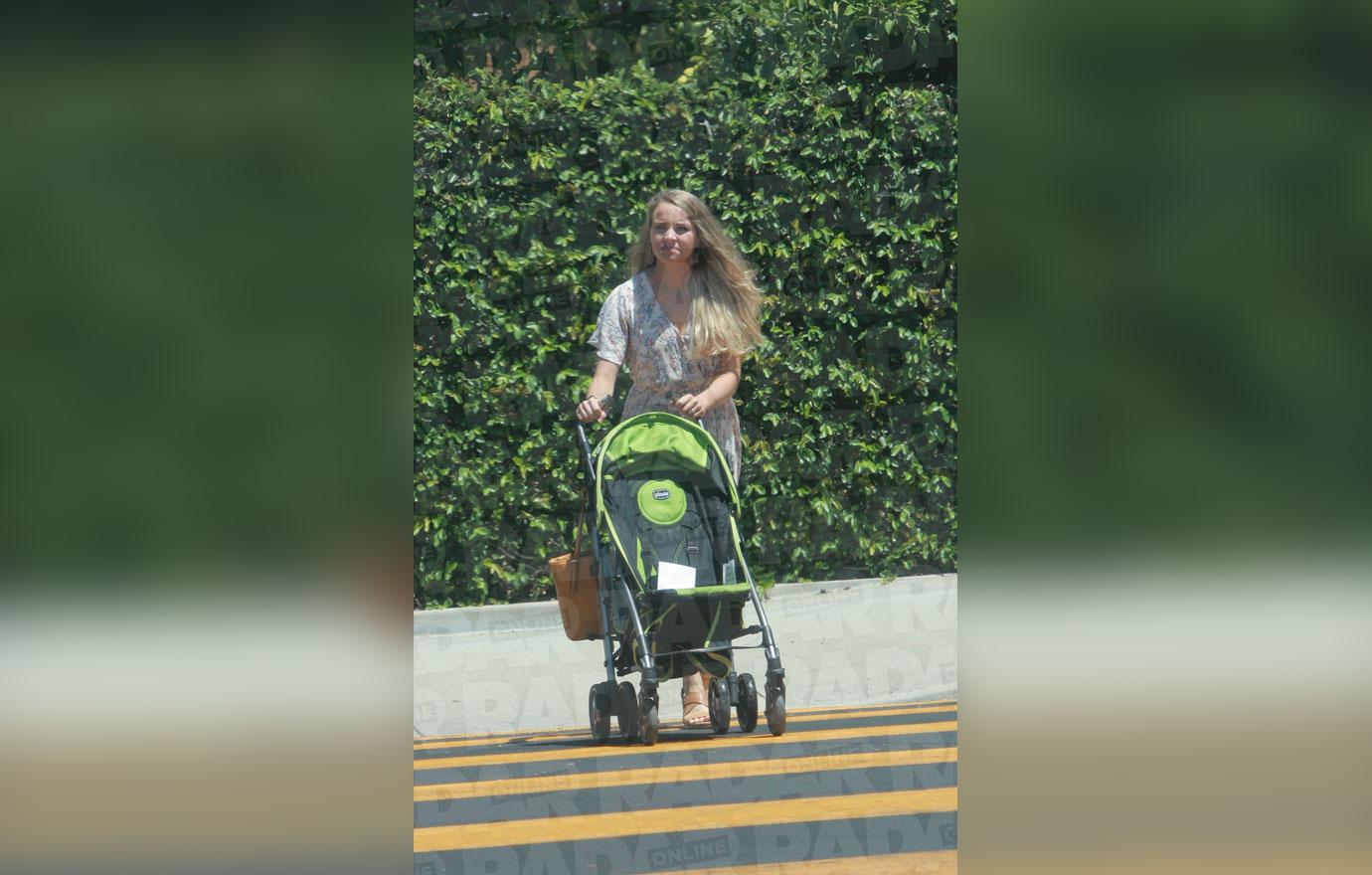 Jinger was spotted basking in the sunshine as she walked with a stroller on her way to church in California. The Duggar daughter showed off some skin as she made her way through her new city in a floral dress that went to her knees.
Article continues below advertisement
New Addition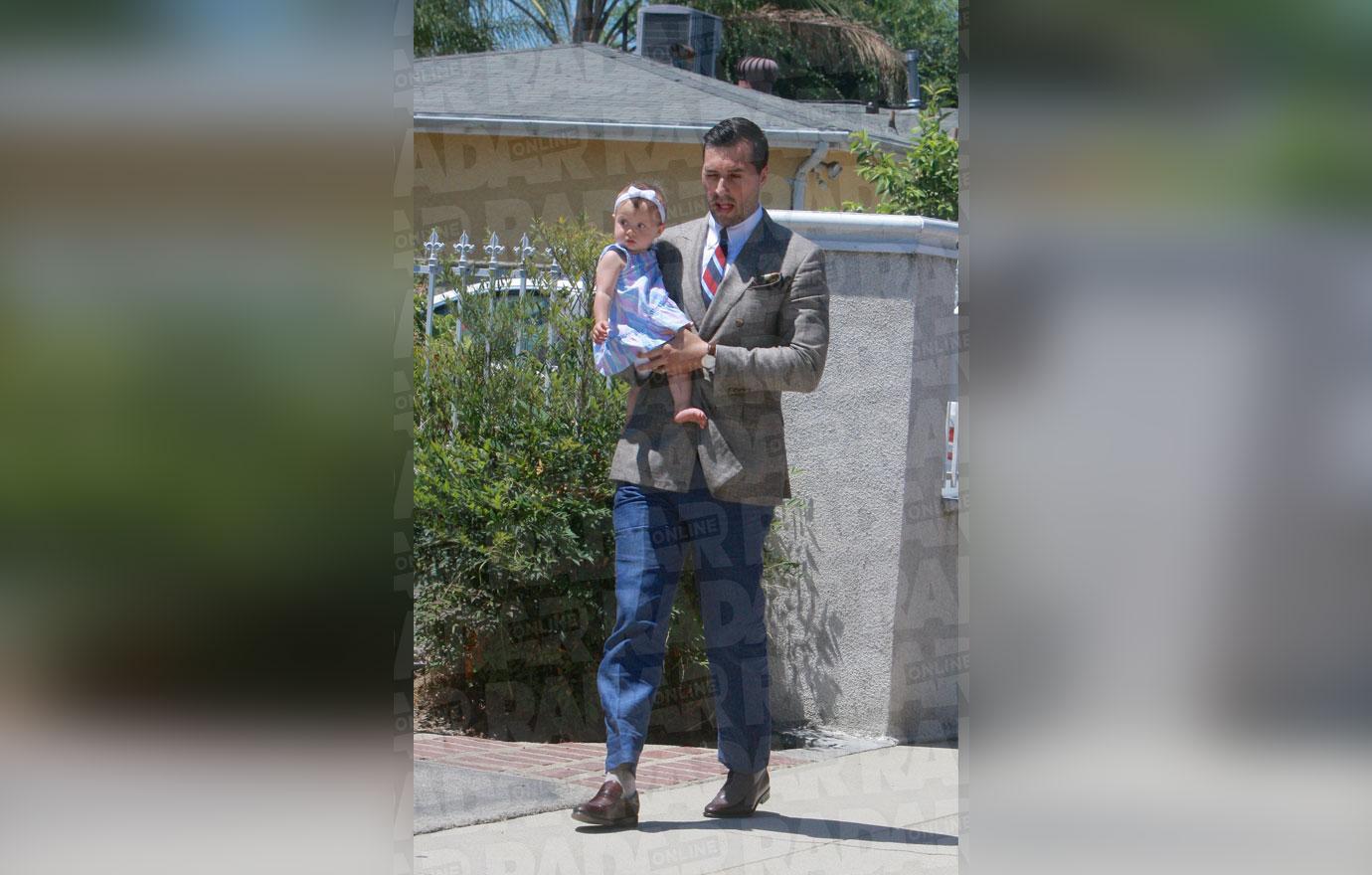 As RadarOnline.com readers know, Jinger gave birth to Felicity on July 19, 2018. Here, the little one wears a white bow in her hair as she gets a lift from her dad.
Article continues below advertisement
Chatting Away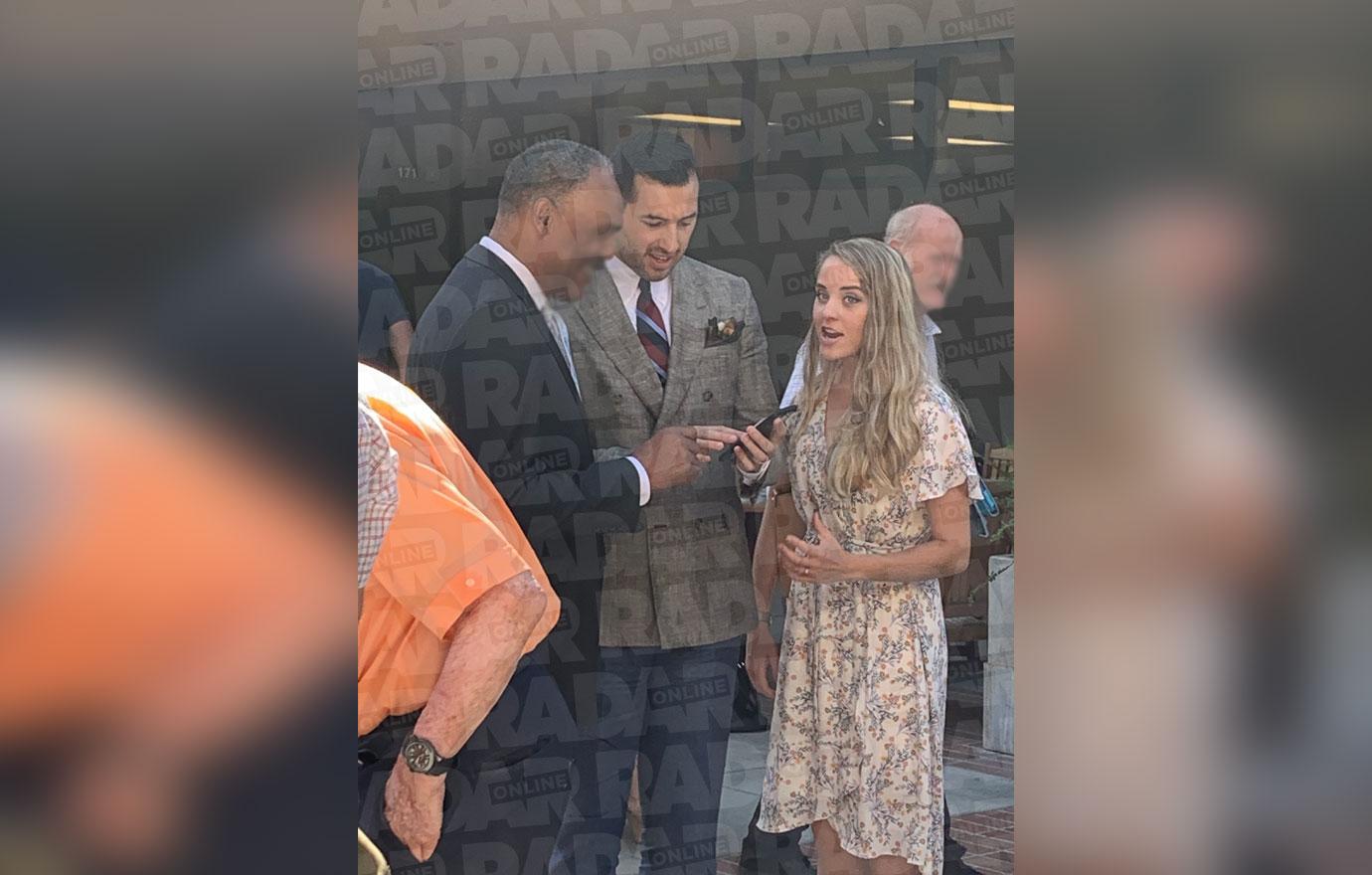 According to an eyewitness, Jinger and Jeremy could not stop gushing over their daughter! Shown here, the first-time parents show off photos of Felicity to local members of the church.
Article continues below advertisement
Making Friends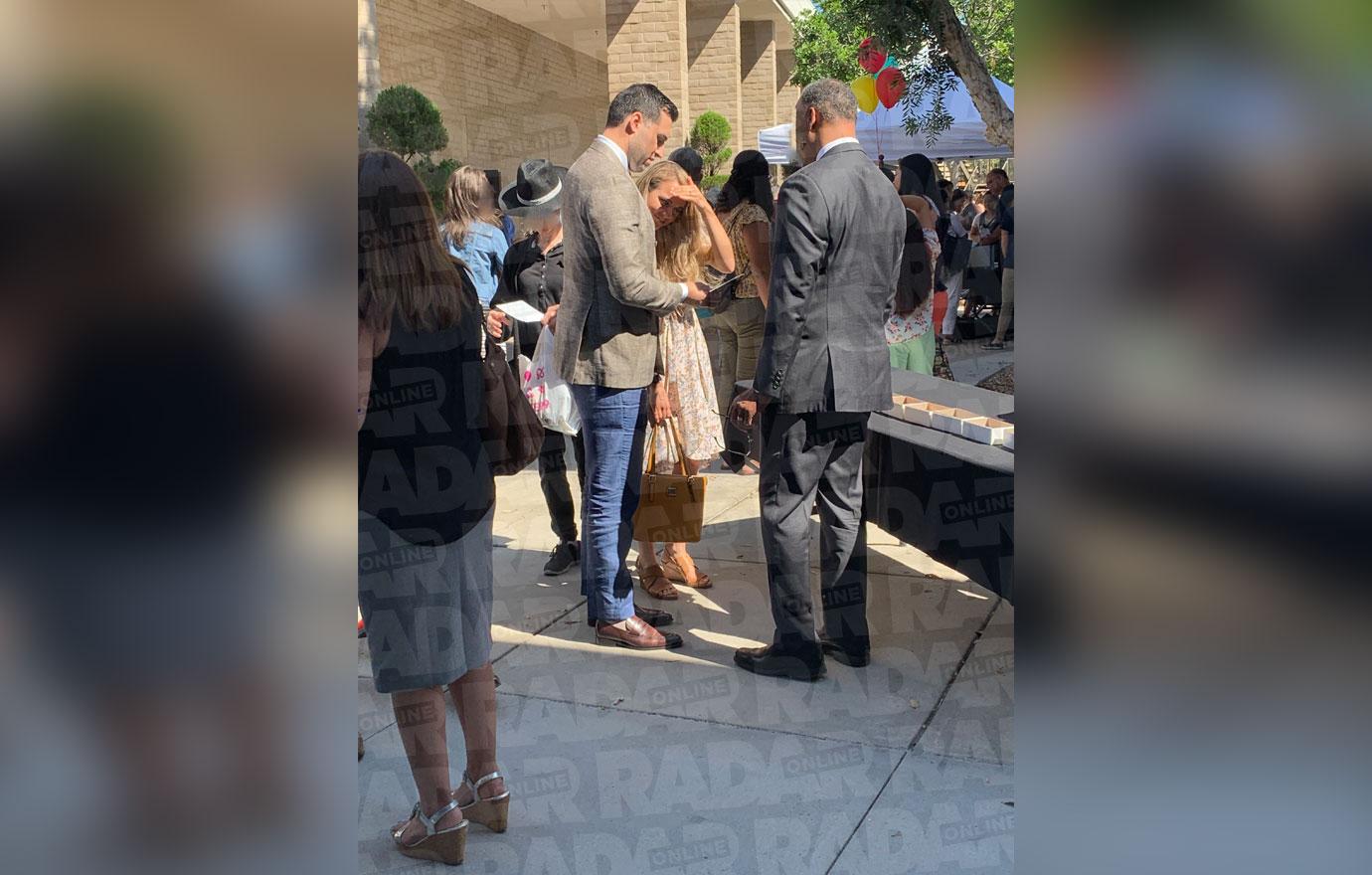 The onlooker told RadarOnline.com it seems the couple already feels at home in California. Jinger, especially seems to be enjoying her role as a mom. "Jinger obviously just wanted to make sure Felicity was doing well during the church outing," said the source.
Article continues below advertisement
On Their Way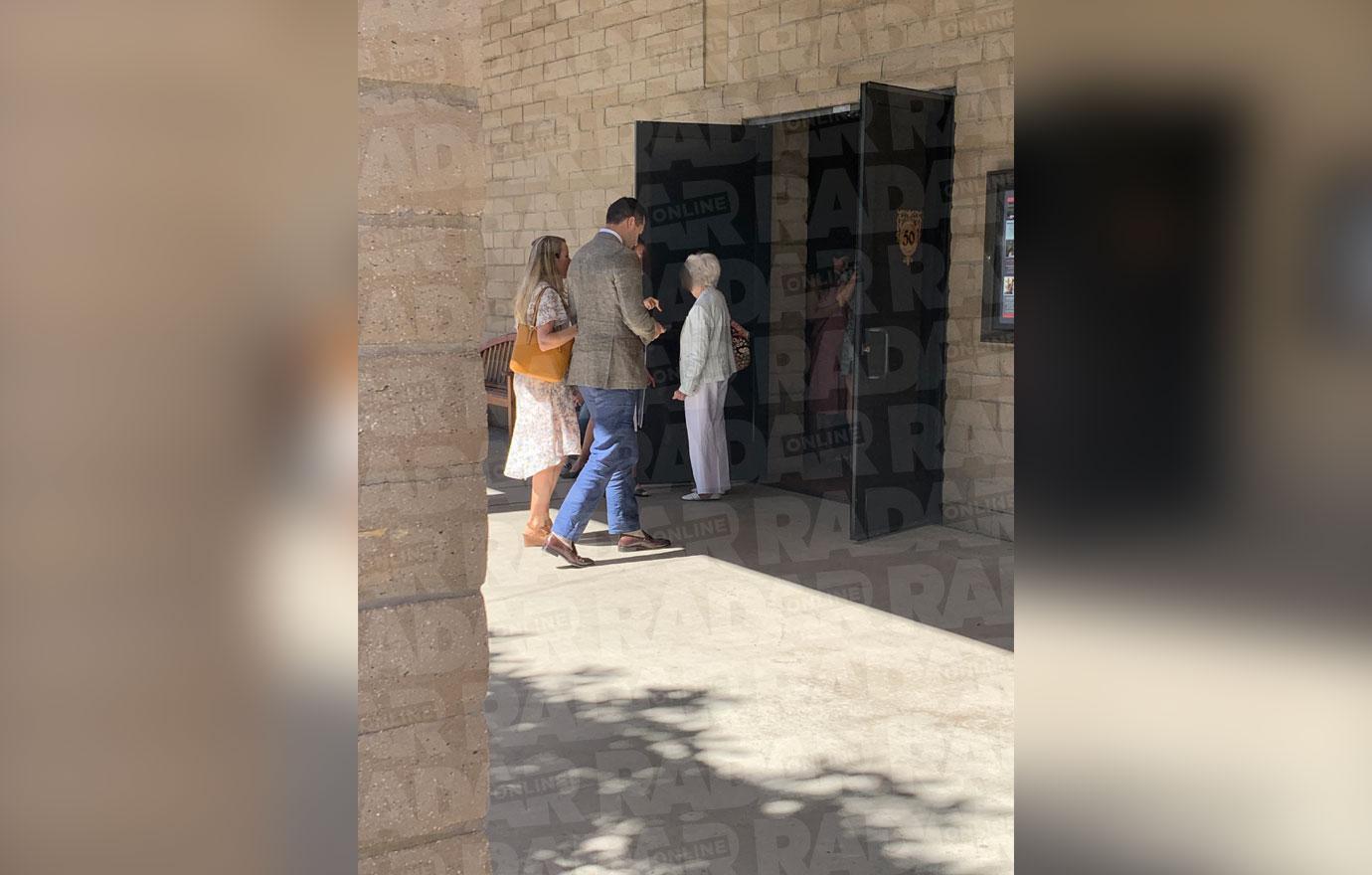 Jinger and Jeremy are new members of the Grace Community Church in Los Angeles. The happy couple walked arm in arm into the place of worship.
Article continues below advertisement
Bright & Blonde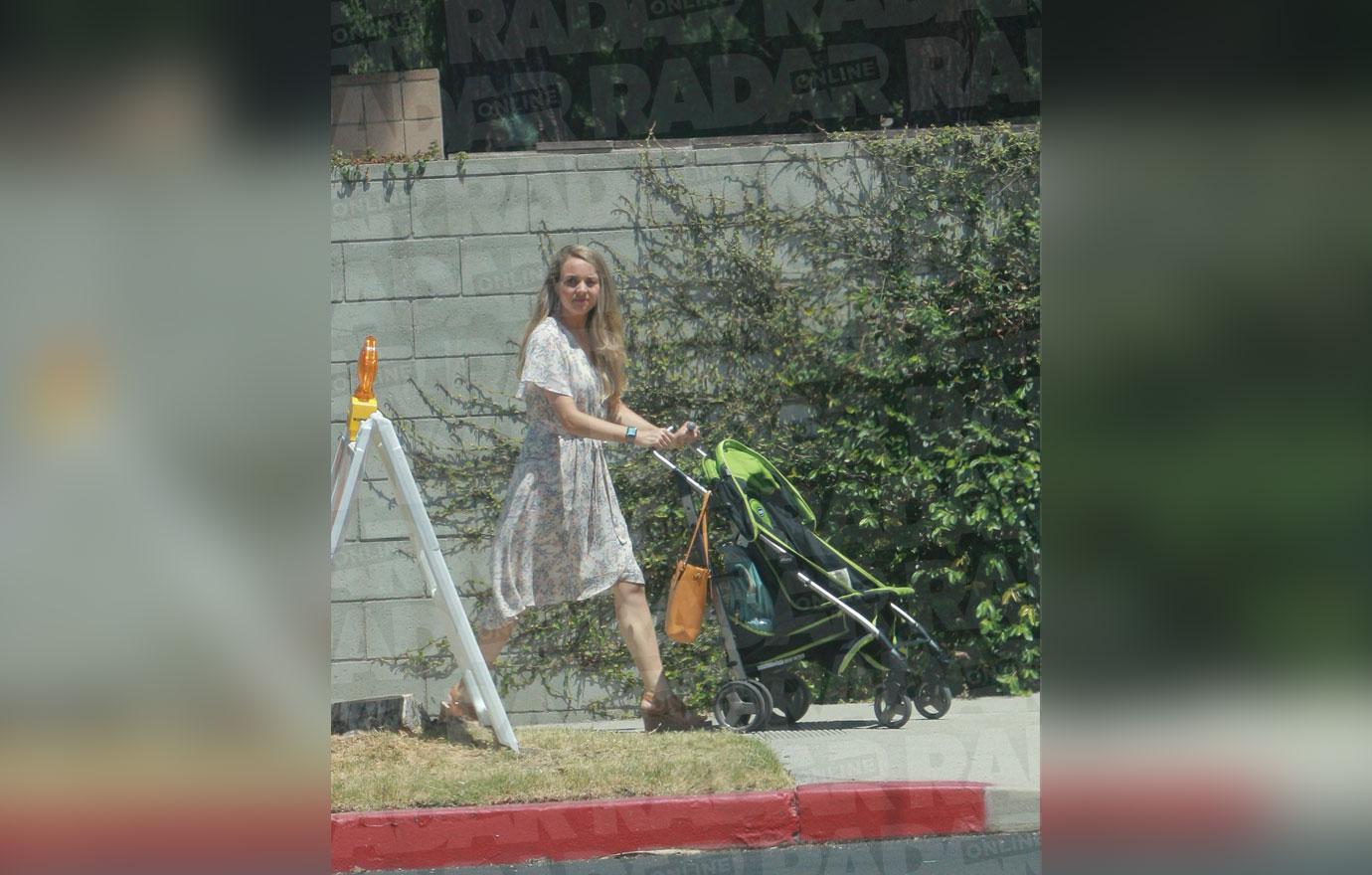 Jinger shocked fans earlier this year when it appeared the Counting On star got blonde highlights. Here, her hair flows in the wind as she carts around a stroller.
Article continues below advertisement
Looking Pensive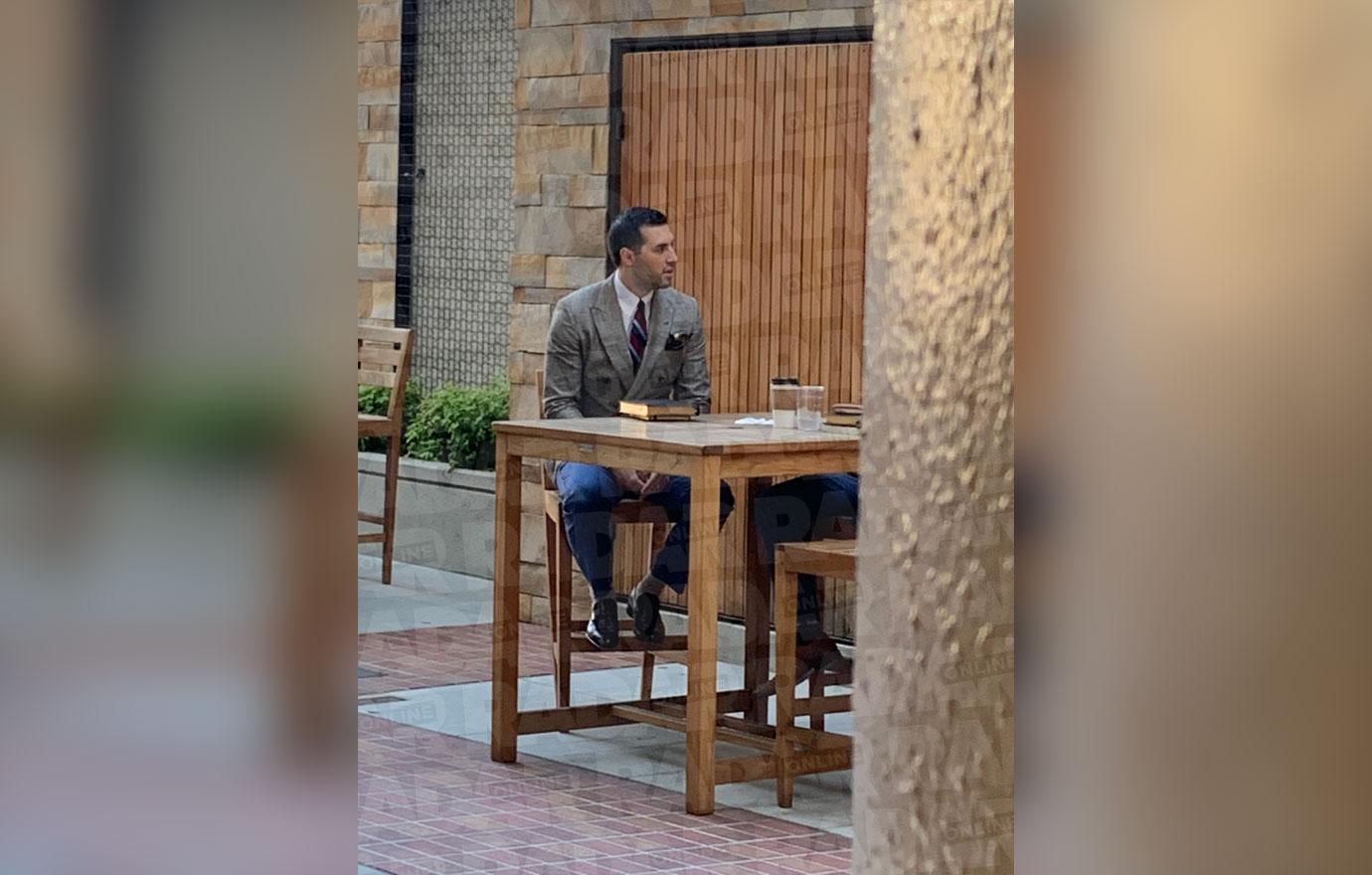 As RadarOnline.com readers know, Jeremy and Jinger made the big move from Texas to Los Angeles so Jeremy could attend classes at The Master's Seminary in pursuit of a graduate degree. Here, he sits down in front of what appears to be a bible to discuss his new endeavor.
Article continues below advertisement
Happy Mom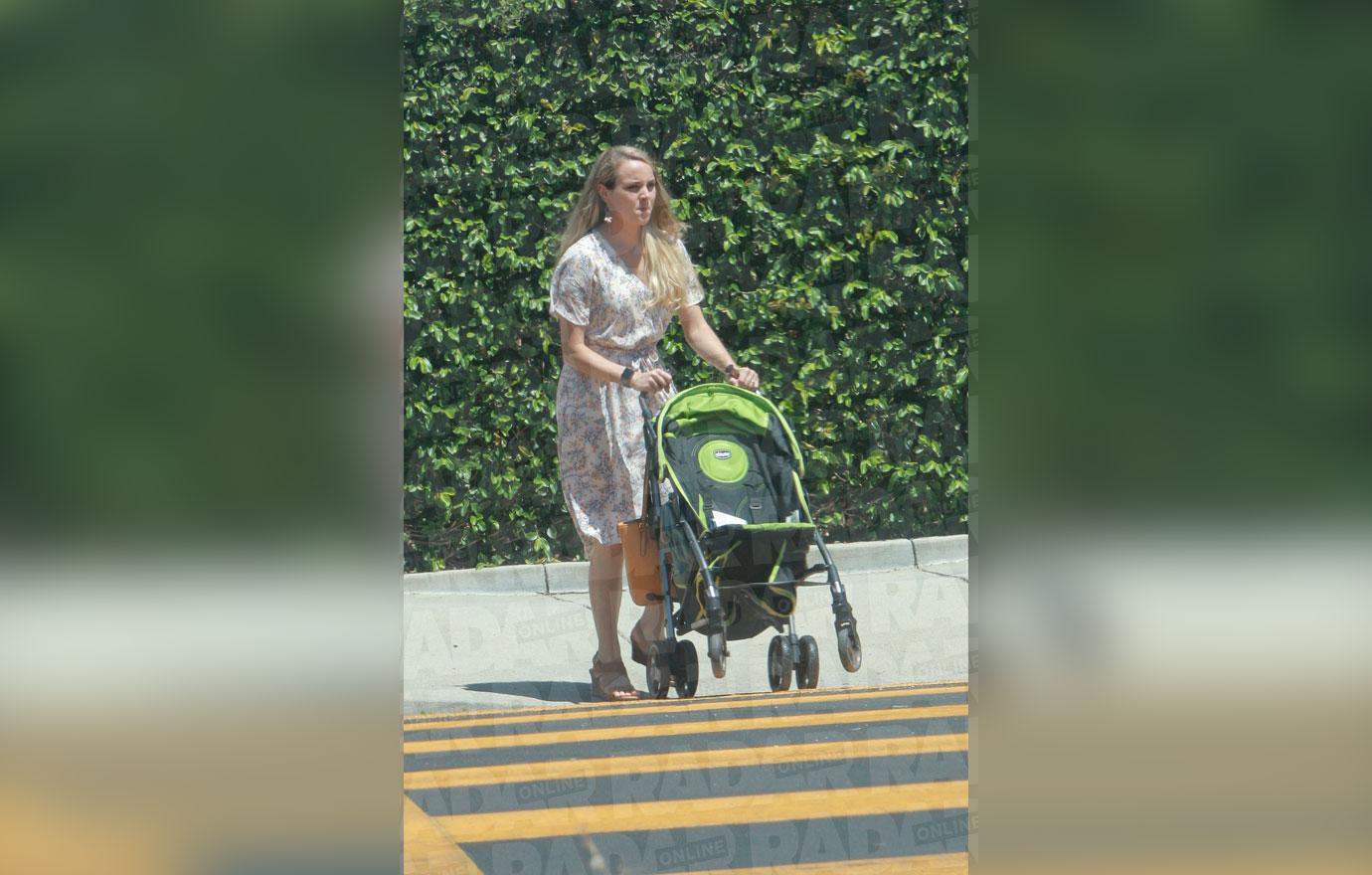 An onlooker outside of the Vuolos new church exclusively told RadarOnline.com that the Felicity seems to be the couple's "world." "Jinger checked on Felicity during a break and poked her head in but she didn't bother her or get her crying for mommy," the insider said.