Cheating, Money Woes, Jealousy! Bombshell Revelations About Jessica Simpson's Marriage To Nick Lachey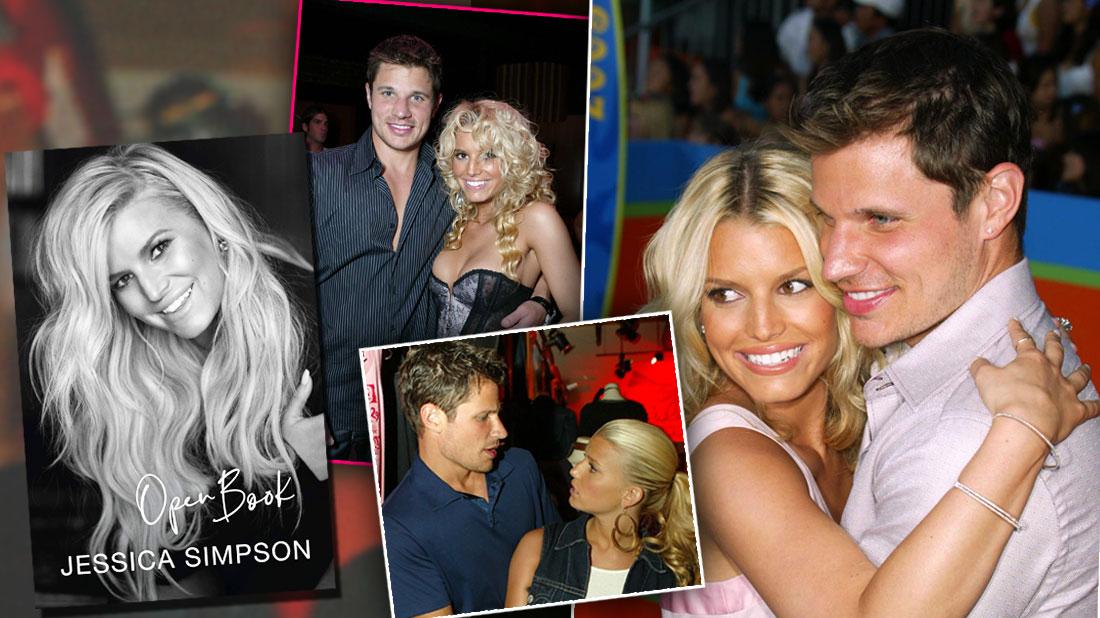 The world was in shock when news first broke that the Newlyweds stars, Jessica Simpson and Nick Lachey, would be getting a divorce, just four years after tying the knot. What seemed like the perfect marriage to viewers was actually chaos behind the scenes.
In Simpson's new memoir "Open Book," obtained exclusively by RadarOnline.com ahead of its February 4 release, the Take My Breath Away singer reveals some hard truths about their messy marriage. From cheating accusations, financial issues, and jealousy, what started out as perfect union soon turned out to be a nightmare.
Article continues below advertisement
During their high-profile romance, Simpson, 39, rose to fame, Lachey, 46, mostly took a back seat. This didn't sit well with the former boy band member.
At one point, Simpson accused Lachey of cheating on her while simultaneously finding herself forming a strong emotional connection to one of her costars from the Dukes Of Haphazard.
And although she and Lachey seemed to be financially stable and successful, Simpson admits in the book that they couldn't keep up with the mortgage on their $1,000,000 mansion.
Soon, the stars saw themselves in a hopeless marriage and Simpson wanted out. She eventually called it quits, but not before Lachey tried putting up a fight to save their marriage. He begged her not to leave him, but she insisted that it was the right thing to do for the both of them.
In her memoir, the singer, actor, and fashion designer, leaves nothing off the table when it comes to her crumbling marriage to Lachey. For the full inside story, scroll through Radar's gallery.
Article continues below advertisement
BILLBOARD MUSIC AWARDS, MGM GRAND, LAS VEGAS, AMERICA – 1999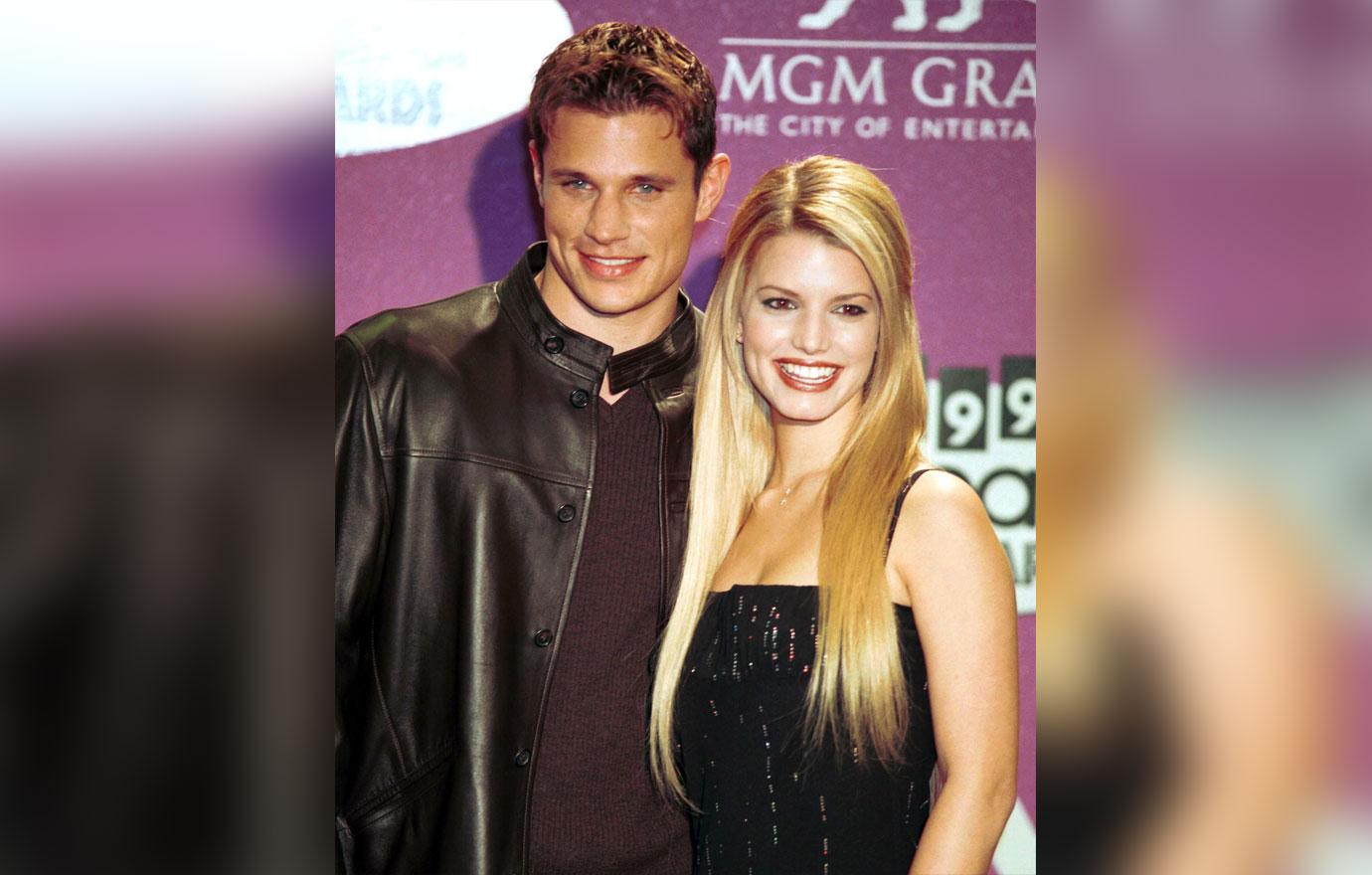 When Simpson first met Lachey, she was 19 years old and he was six years older than her. From the start, her dad, Joe Simpson, did not approve of their relationship. Their busy schedules kept their relationship rocky but after the events of September 11, 2001 they came to the realization that they wanted to spend the rest of their lives together.
Lachey had initiated a prenup, but Simpson was a romantic at the time and didn't think they needed one. "He respected my feeling and probably got a lot of flak about it from his 'advisors.' They had no inkling that I was going to leave our marriage with much more earnings than him, and, more important, we knew our marriage would never end."
Article continues below advertisement
TEEN CHOICE AWARDS, SANTA MONICA AIRPORT, CALIFORNIA, AMERICA – 2000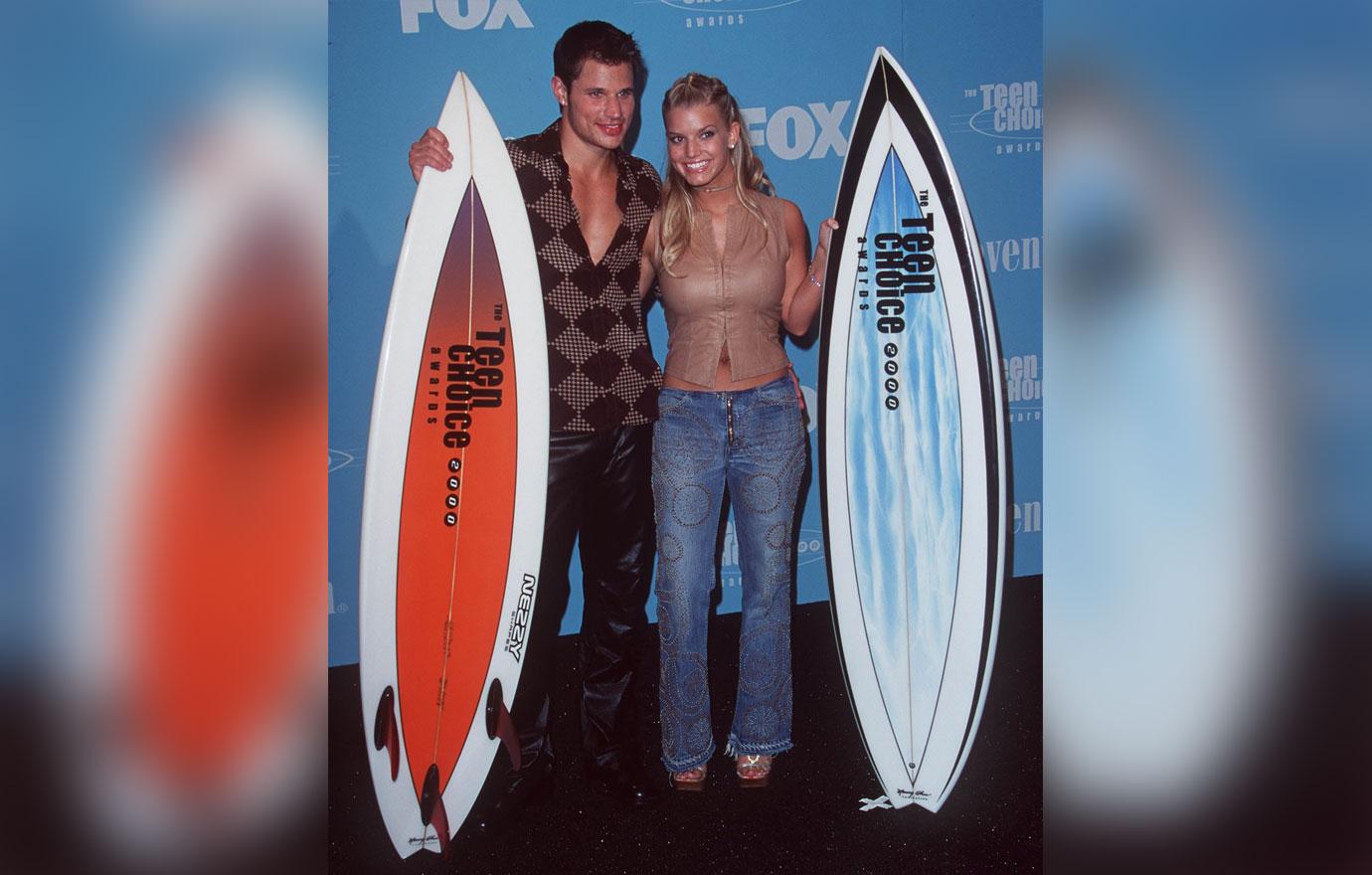 Simpson was only 22 years old and a virgin when she tied the knot, and her dad was afraid the nuptials would negatively impact her career. But soon after she and Lachey said, "I do," they they launched their reality show, and became more famous than ever. Little did they know that same reality show would set their marriage on fire.
In her book, Simpson refers to her losing her virginity as an awkward encounter and says she didn't know how to approach the public about it after telling them for years she was saving herself for marriage.
"I'd built up this anticipation in my mind that the first time I had sex with my husband had to be this transcendent experience where the heavens parted. What I didn't know then is that everyone's first time is awkward, and that is part of it... it's tough to understand. I had joined a long line of virgins in my family who said yes to forever for that one experience,"she writes in her memoir.
Article continues below advertisement
'THE HOT CHICK' SPECIAL SCREENING, LOEWS CINEPLEX, AMERICA – 02 DEC 2002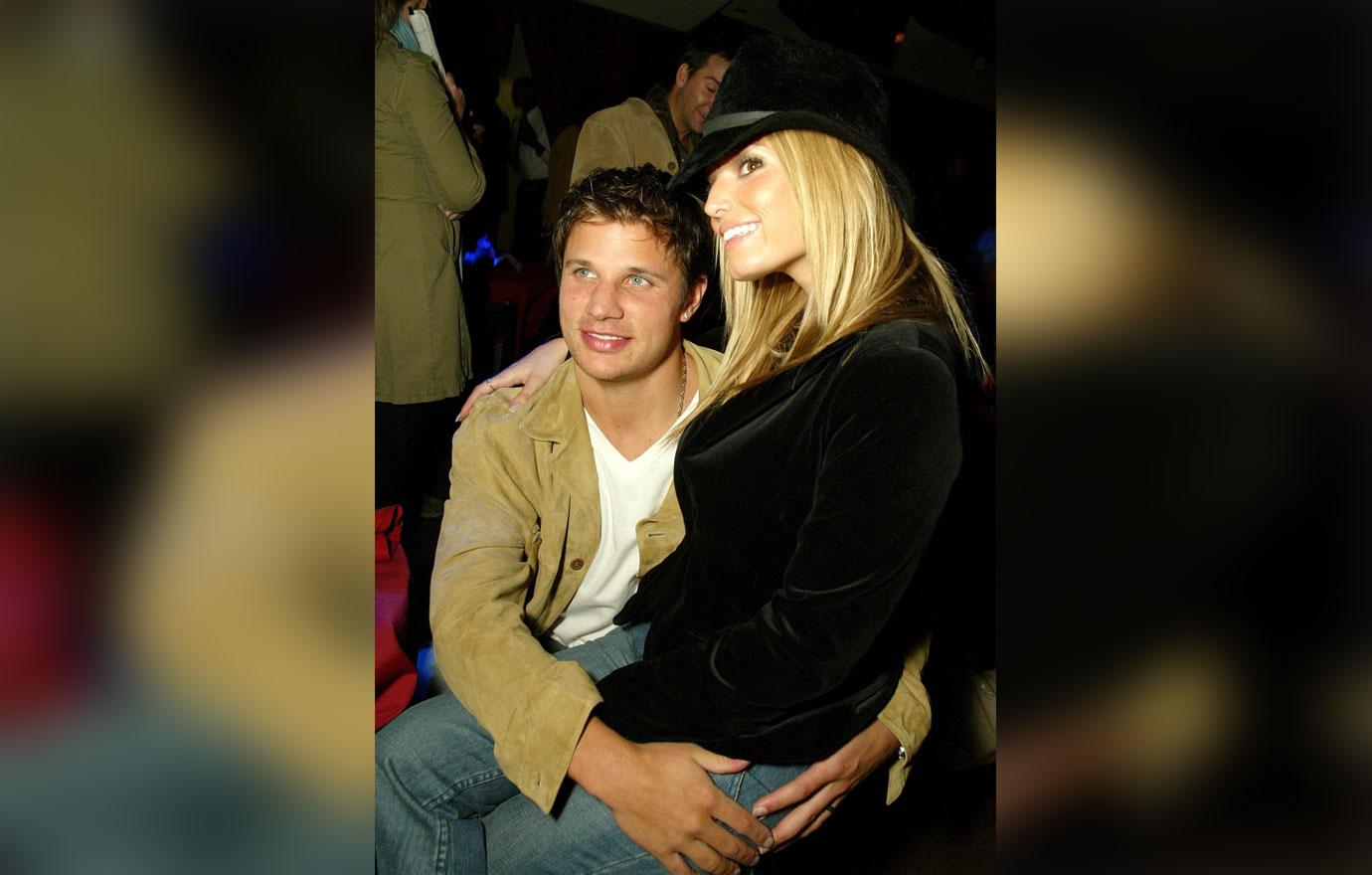 Simpson admits that it was soon after she and Lachey started filming the show, that she had to put up a front that things were perfect even though they were not.
"I wanted my marriage to look perfect. I didn't mind if I looked dumb, but I wanted people to see the fairy tale in Nick. In us... But this was a reality show. The camera caught me hanging on his every word and him doting on me, but it also caught our struggles. How I would whine and how he would get mad at me over stuff that didn't matter," she writes.
She credits these annoyances along with her and Lachey's quick rise to fame for destroying their marriage. In one instance, Simpson and Lachey were both set to appear on a Rolling Stone cover, but once the time came, producers only wanted her. "The problem was, if Nick lost, do did I," Simpson recalled.
Article continues below advertisement
Levi's Opens New Store in L.A. 10 JUL 2003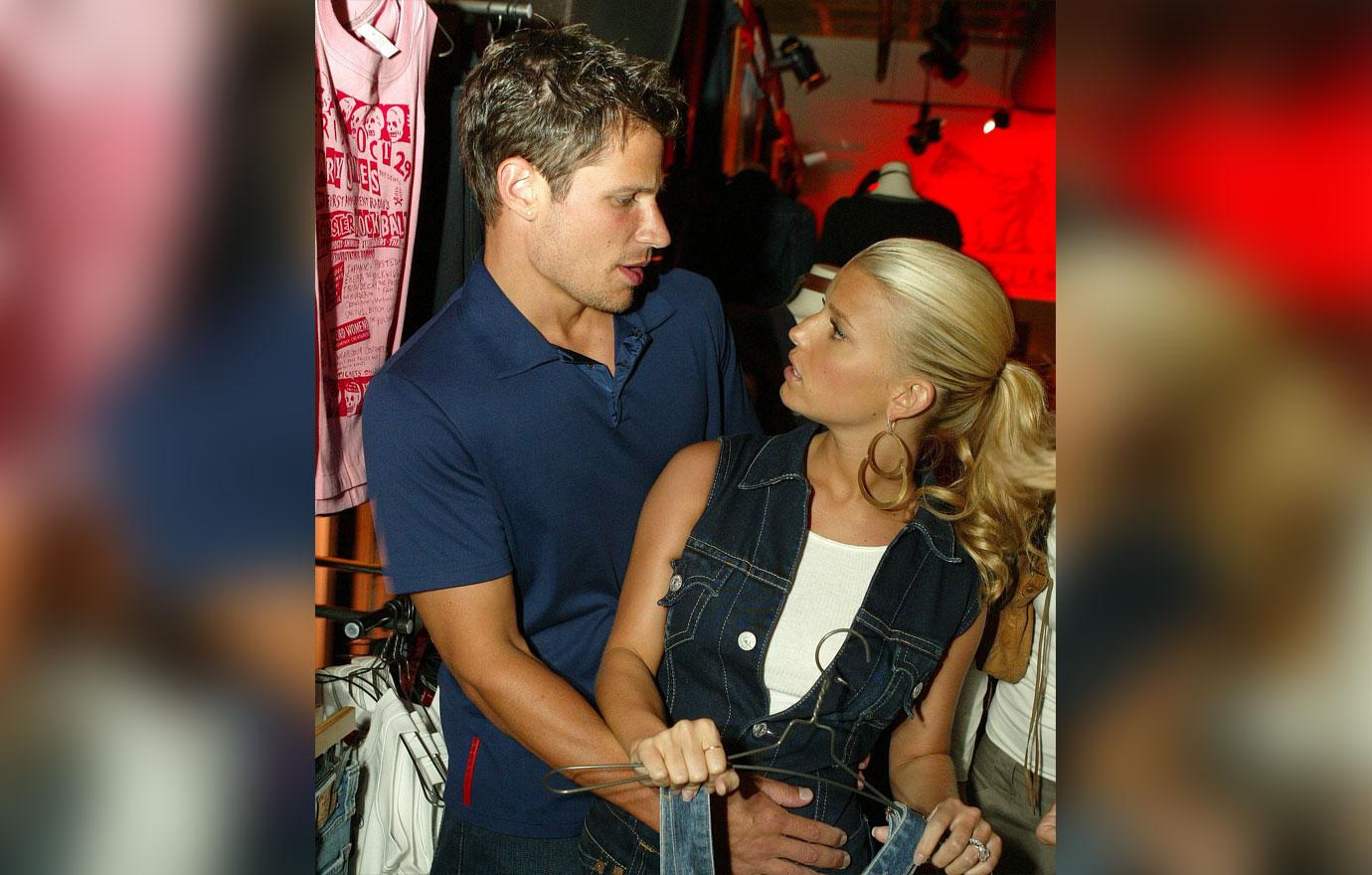 The show became exaggerated, Simpson revealed. Lachey soon grew frustrated at how often Simpson was away working, and that resentment grew into little fights here and there. During one particular argument, Simpson got up and went to the couch to "sad-watch TV while Nick finished his beer outside."
"He came to pick me up and carry me to bed," Simpson recalls. "I distinctly remember wondering if someone had told him to. If that was true, it was just too sad. Too real."
Article continues below advertisement
THE TEEN CHOICE AWARDS AT THE UNIVERSAL AMPHITHEATER, LOS ANGELES, AMERICA – 02 AUG 2003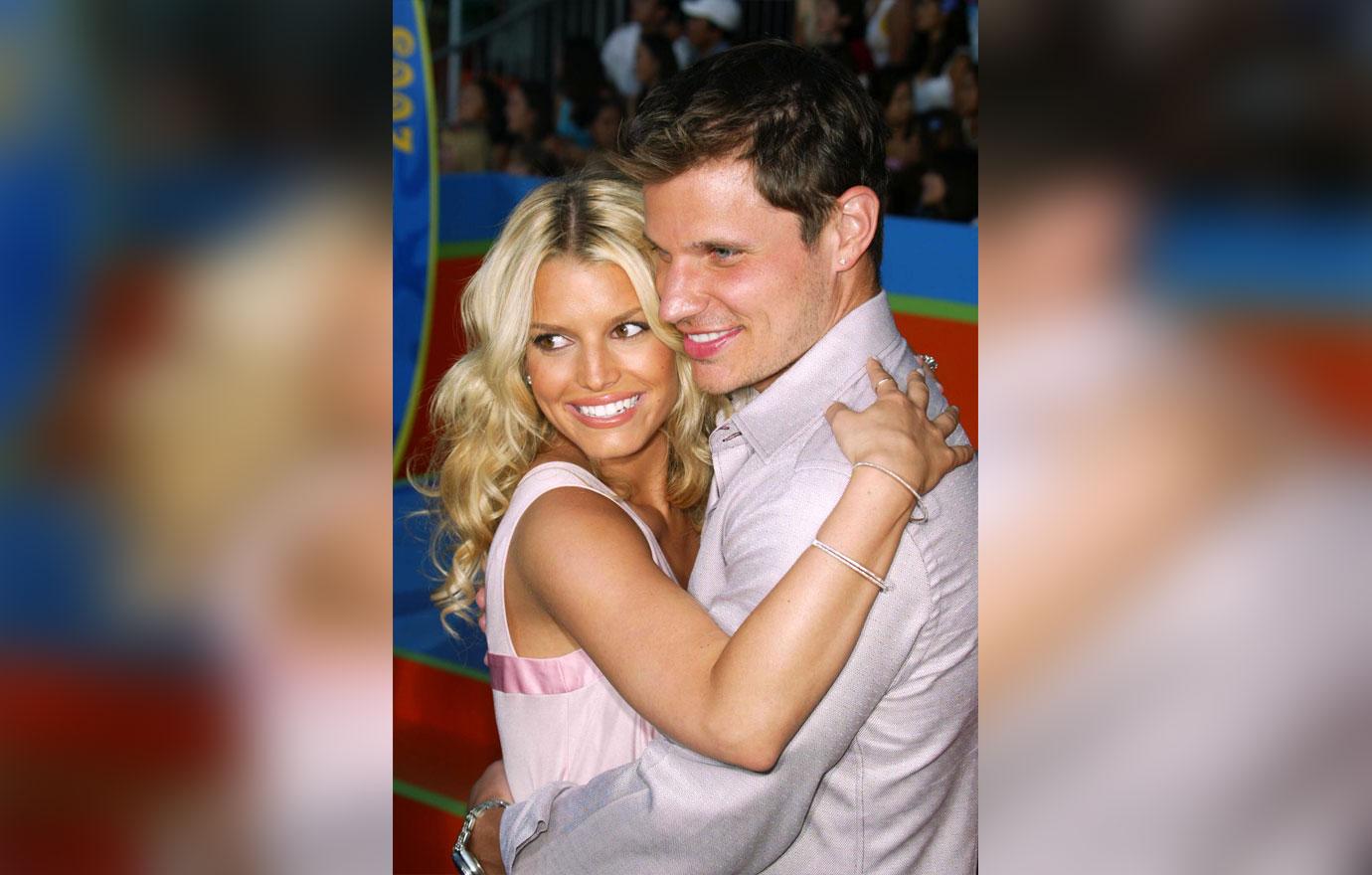 She writes about another time when she and Lachey were in New York City and producers made it seem like Lachey scattered a path of rose petals leading up to the hotel door and set up a horse carriage ride that to take her to an elegant restaurant.
"Nowadays, we all know how much production goes into 'reality,' but back then, people believed," Simpson explains. "Of course, Nick had nothing to do with any of that, but I wanted people to believe he was everyone's vision of a leading man."
Article continues below advertisement
NICK LACHEY 30TH BIRTHDAY PARTY AT 40 DEUCE NIGHTCLUB, HOLLYWOOD, AMERICA – 09 NOV 2003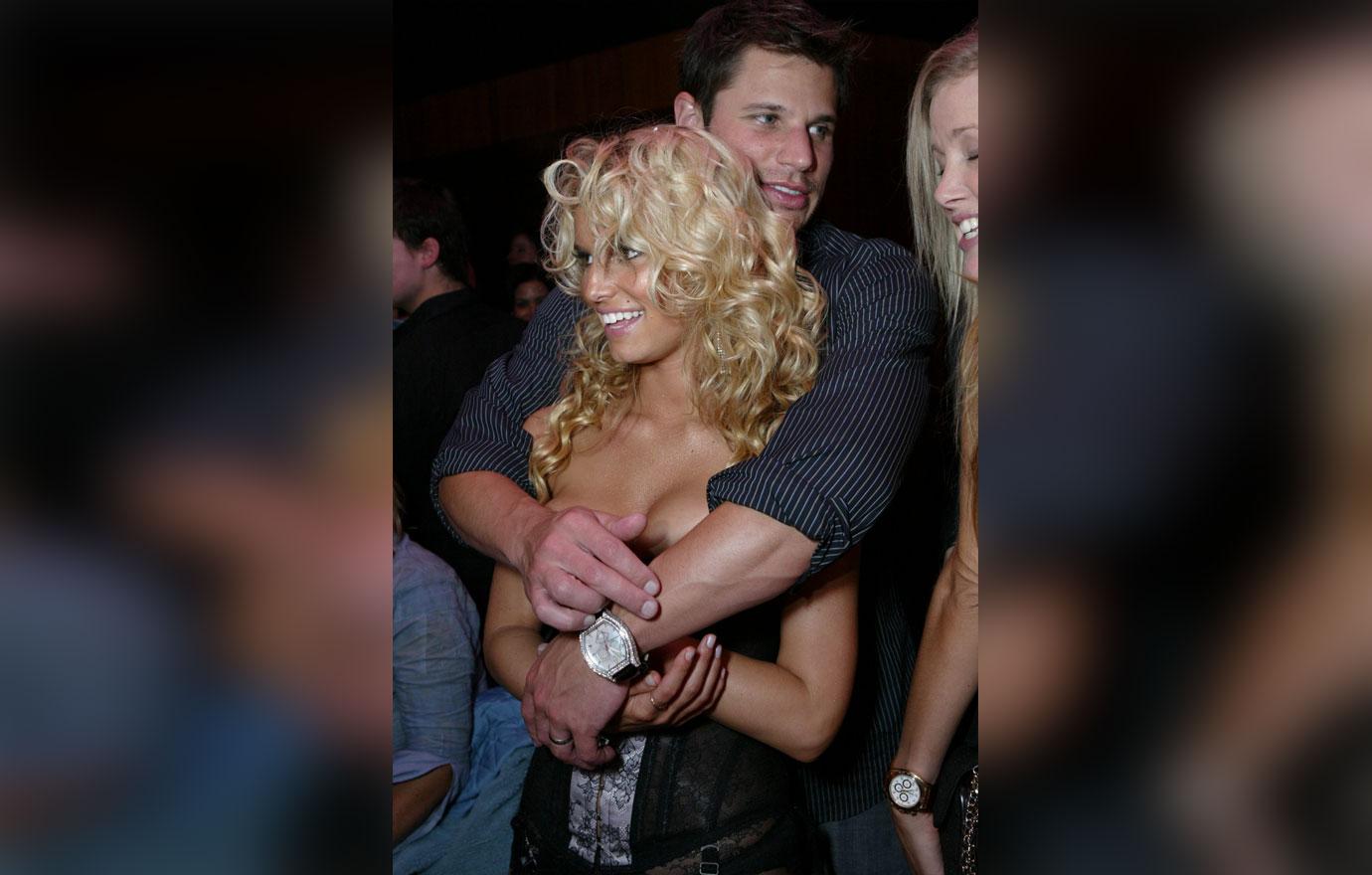 Soon, Simpson went to work on several movie projects — one of which led her to meet her costar, Johnny Knoxville, whom she fell for while still married to Lachey. "It's funny, I know, because I placed such an emphasis on sex by not having it before marriage," she writes. "After I actually had sex, I understood that the emotional part was what mattered. And Johnny and I had that, which seemed far more of a betrayal to my marriage than sex."
Filming Dukes of Hazzard made Simpson happy, as it got her out of filming the MTV show. "Nick and I just didn't want to it anymore. We didn't want to lie to fans and pretend everything between was us was fine. We also knew that even if we tried, we would have a hard time hiding our problems," she writes.
Article continues below advertisement
2004 AMERICAN MUSIC AWARDS, LOS ANGELES, AMERICA – 14 NOV 2004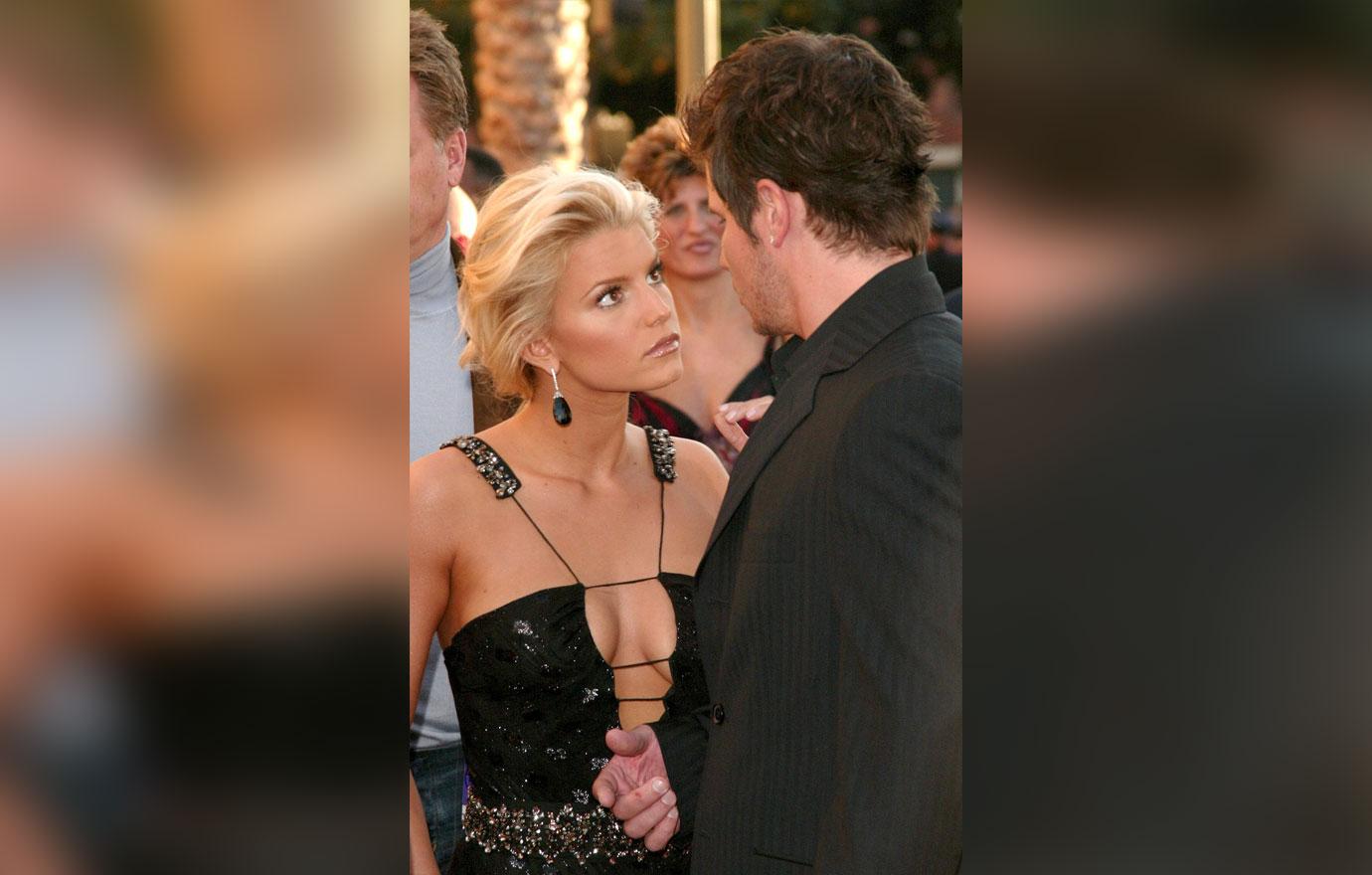 Things only got worse from there. During a night out, Simpson noticed Lachey eyeing a girl who worked at the club. She accused him of having a wandering eye, but Lachey dismissed her complaint as her just trying to pick fights. "There was something Nick wanted from me that I no longer had, an emptiness I couldn't fill," she writes.
"We were not one of those couples that screamed at each other, let whatever fly out of our mouths, and then make mad, passionate love," Simpson adds. "No, we would yell at each other, and then he would go out of town and not answer his phone. Vegas or Miami with his boys. Or he would just stay out late to teach me a lesson. He had a group of guy friends who used him to get into places and enjoy VIP treatment at strip clubs and bars. He liked that scene, and I thought it was gross."
"There were so many tabloid stories about nick in strip clubs or talking to girls that I just didn't know what to believe. Did he feel caught in this marriage? He kept putting himself into situations where he could be so easily accused of cheating. It was self-sabotage. And I was supposed to stay home and be Betty Crocker?" she continues.
Article continues below advertisement
66TH ANNUAL PIONEER OF THE YEAR AWARDS, LOS ANGELES, AMERICA – 13 DEC 2004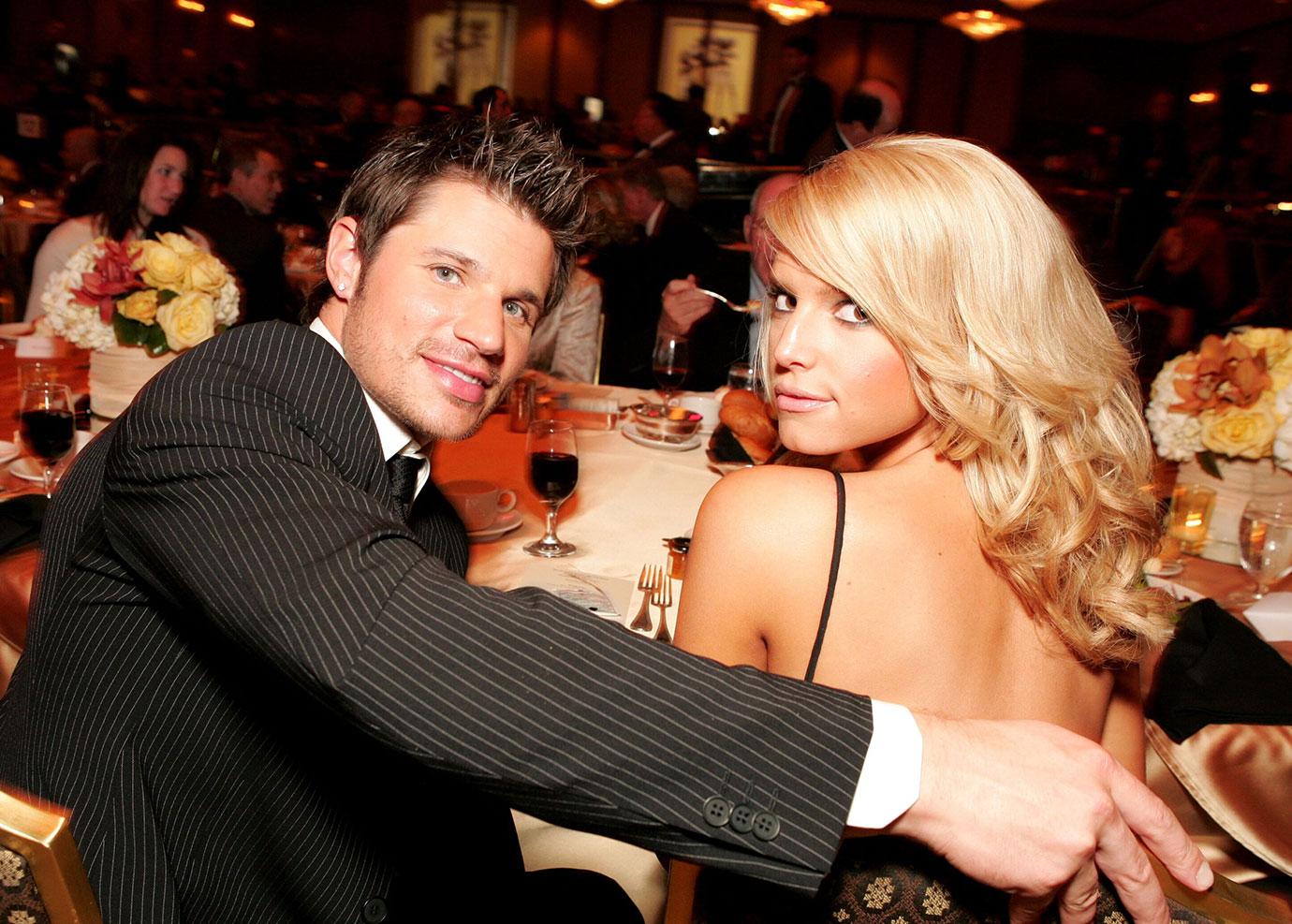 Soon, Simpson felt everything she did annoyed him, and the mansion she shared with him she eventually felt like a "haunted little mansion." She explains in her book, that she tried everything to make it work, even throwing a $150,000 birthday party for Lachey.
"Wasting that kind of money trying to make someone like you is never really a good idea, but I wanted him to be happy because obviously I wasn't enough," she writes.
The two had previously attempted couples' therapy, but Lachey failed to show up after the first session.
Article continues below advertisement
MTV MOVIE AWARDS, LOS ANGELES, USA June 2005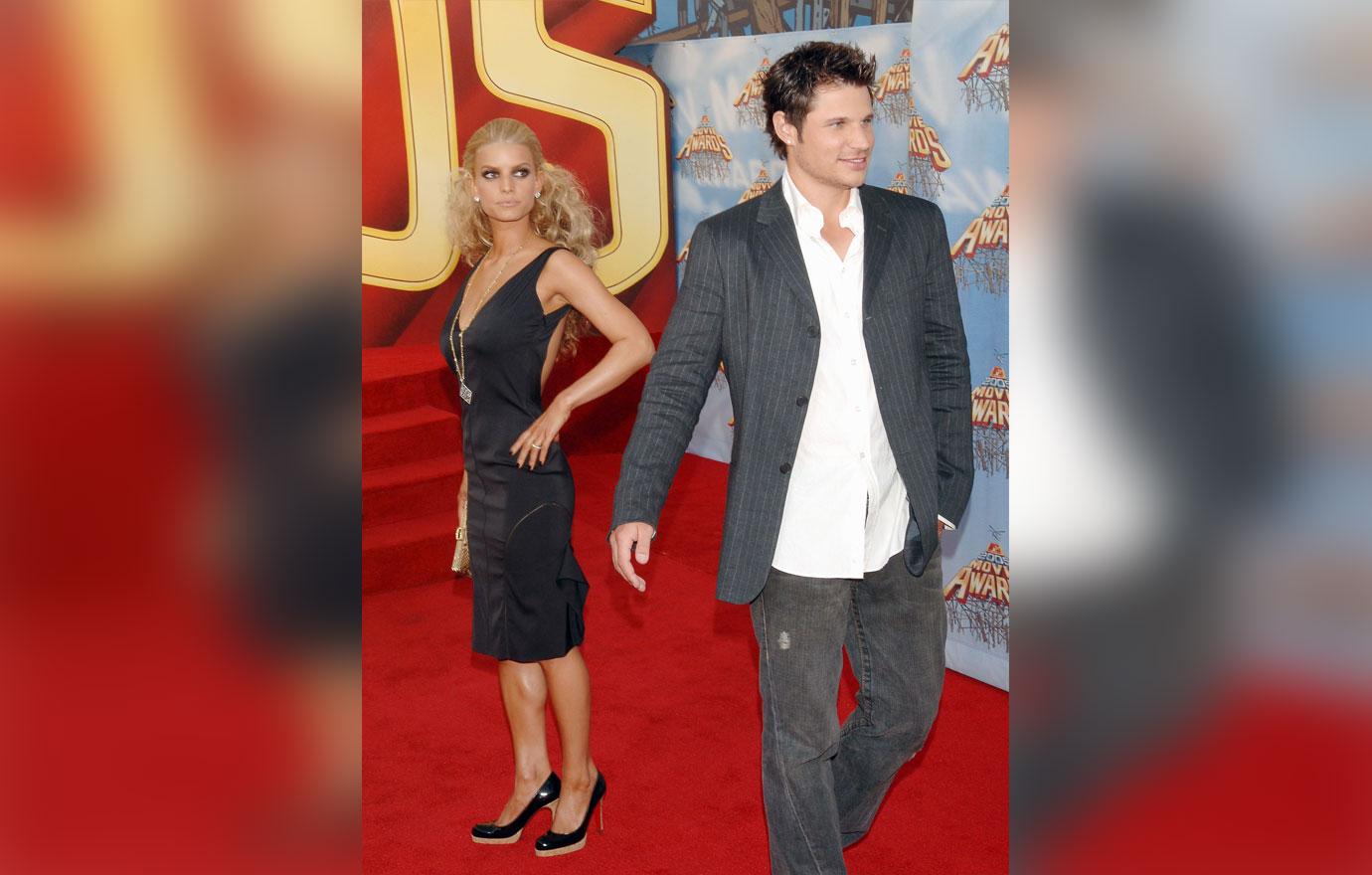 One day, Simpson remembers that she came home from a long trip out of town and knew that it was over between her and Lachey. She asked her then-husband for a divorce on November 22, 2005. Still, Lachey tried to talk her out of leaving him and begged her to "sleep on it."
"Please don't leave," Simpson recalls Lachey telling her, but she had already made up her mind.
Article continues below advertisement
Gucci Dinner, Los Angeles Nov 2005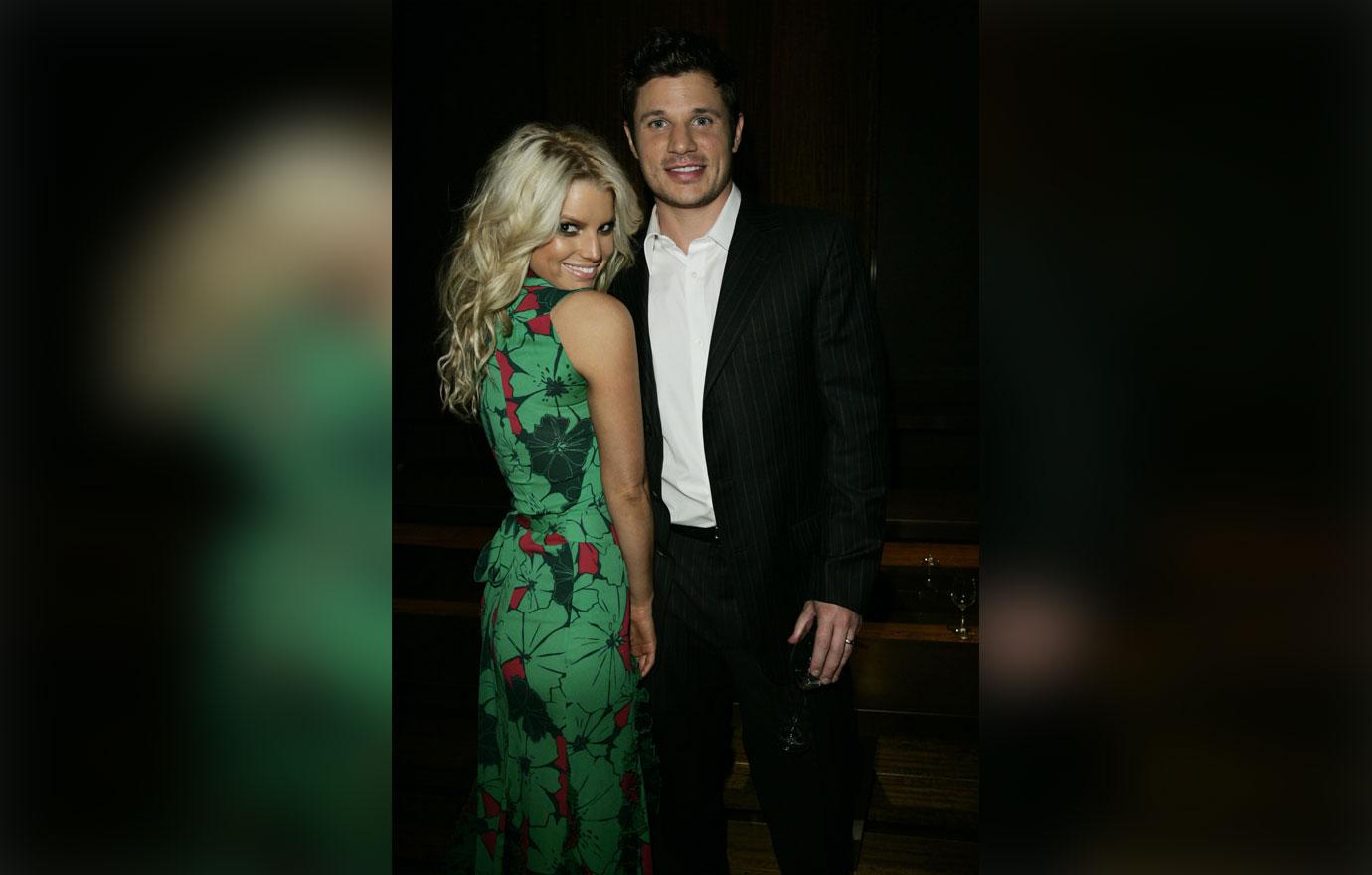 Simpson wanted to start dating again soon after her split from Lachey, but she had to finalize her divorce. Because there was never a prenup, the settlement took longer than expected. "Nick and my dad continued to fight over how much money I had to give him," she writes.
Simpson told her dad that although the amount of money Lachey was asking for was "crazy," she wanted to give it to him.
"This is for my freedom, and you can't put a price on that," Simpson recalls telling her dad.
Their divorce was finalized in 2006.