Jenelle Evans' Troubled Husband David Loses Custody Of Son Due To Assault 911 Call & Gun Threats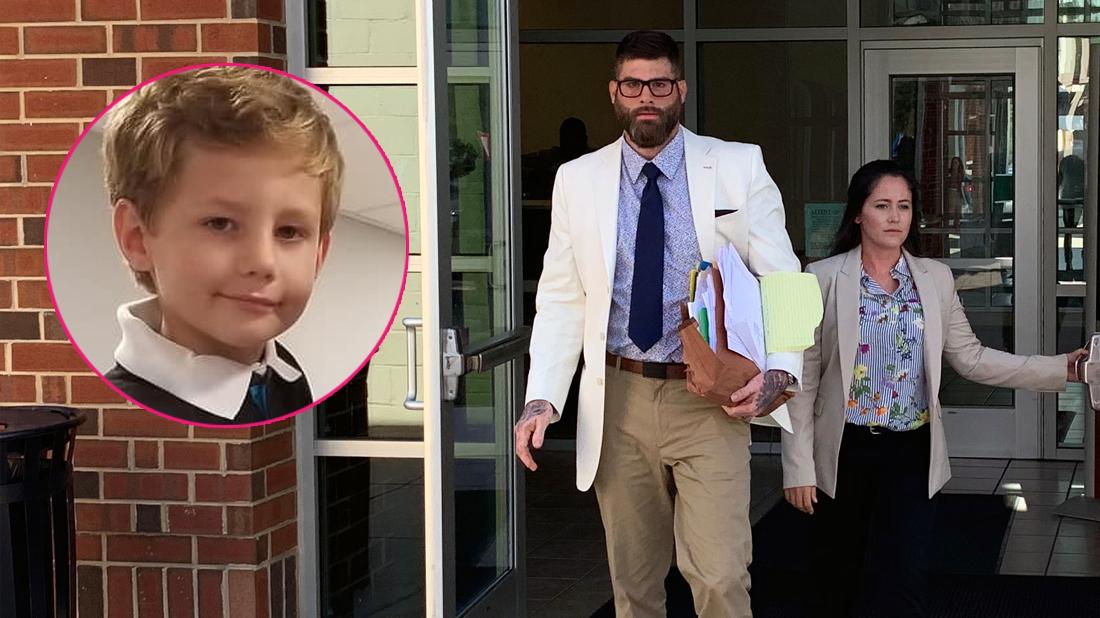 Jenelle Evans and David Eason temporarily lost custody of all their children back in May 2019 after the fired Teen Mom 2 dad shot and killed their family dog.
Now, RadarOnline.com can exclusively reveal the disgraced reality stars have lost custody yet again, as a North Carolina judge granted David's ex-girlfriend Olivia Leedham sole legal and physical custody of their son Kaden on June 29, 2019.
Article continues below advertisement
Court papers exclusively obtained from New Hanover District Court explained how Olivia was first awarded sole legal and physical custody of the 5-year-old on September 12, 2014. David, 31, was denied any contact with the child.
"The Defendant has committed acts of domestic violence on the Plaintiff during the course of the relationship and that he had endangered the life of the child by pushing Plaintiff when she was eight months pregnant and by leaving her in the middle of the road at night when she was seven months pregnant," the court papers claimed.
Then in January 2017, the parties reached an agreement in mediation that allowed David to have contact with Kaden on an incremental basis. Beginning in January 2018, he received every-other-weekend custody of Kaden.
But around July 2018, Kaden allegedly "began displaying a series of alarming behaviors related to visitation with the Defendant, notably, that he would cry uncontrollably, that he would beg not to visit Defendant, and that he was evasive about why he did not want to visit Defendant at Defendant's residence."
She claimed the behavior continued throughout the summer of 2018. In November 2018, the court suspended David's visitation with his son. This was the last time Jenelle posted a photo of Kaden on her Instagram page.
The court filing then mentioned Jenelle's chilling 911 call, where she accused David of assaulting her while her four children were sleeping in the home. Olivia claimed Kaden was one of the children sleeping.
She then brought up David's December 2018 video where he boasted about and showed off his firearms, knives, blow-darts and more weapons.
"The court finds this video disturbing and creates safety issues that the Court deems credible," the court papers read.
Since November 2, 2018, David had the ability to Skype with Kaden twice per week, but he "did not take full advantage of even the limited amount of time he has been allowed."
Based on the findings, the court found Olivia is a fit and proper person to have sole custody of the minor child.
"Since the entry of the February 6, 2018 Custody Order there has been a substantial change in circumstances affecting the welfare of the minor child," the court determined. "It is in the best interest of the minor child that Plaintiff shall have sole legal and physical custody of the parties' minor child."
David is able to Skype him on Tuesdays and Sundays at 6pm.
Scroll through RadarOnline.com's gallery for more on Jenelle and David's custody nightmare!
Lawyer Quits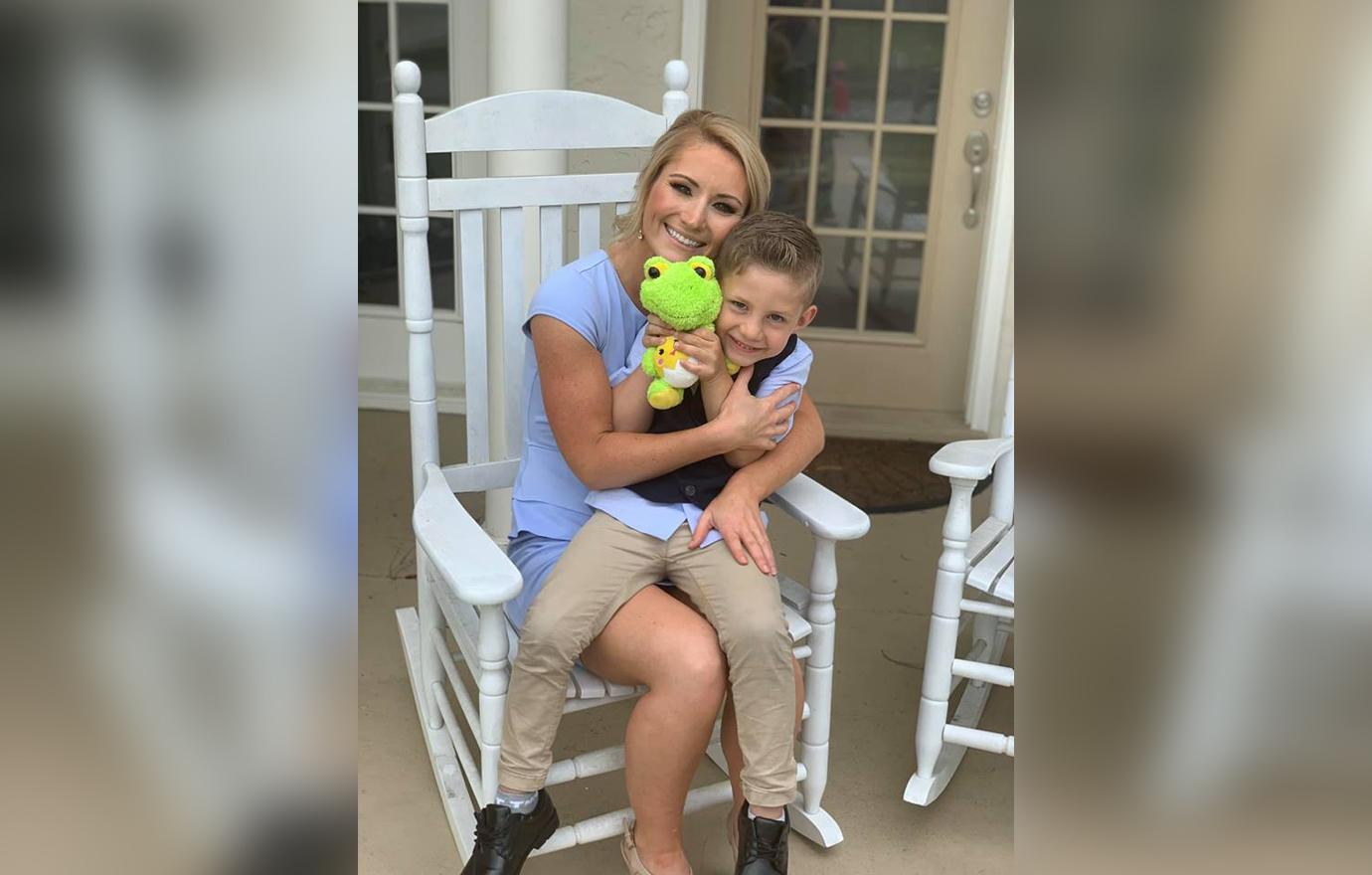 On August 23, 2019, Olivia's attorney withdrew from the case, RadarOnline.com can reveal. Although the lawyer didn't explain why in the court papers, Olivia created a GoFundMe page to help raise money for her legal bills.
Article continues below advertisement
Nightmare Isn't Over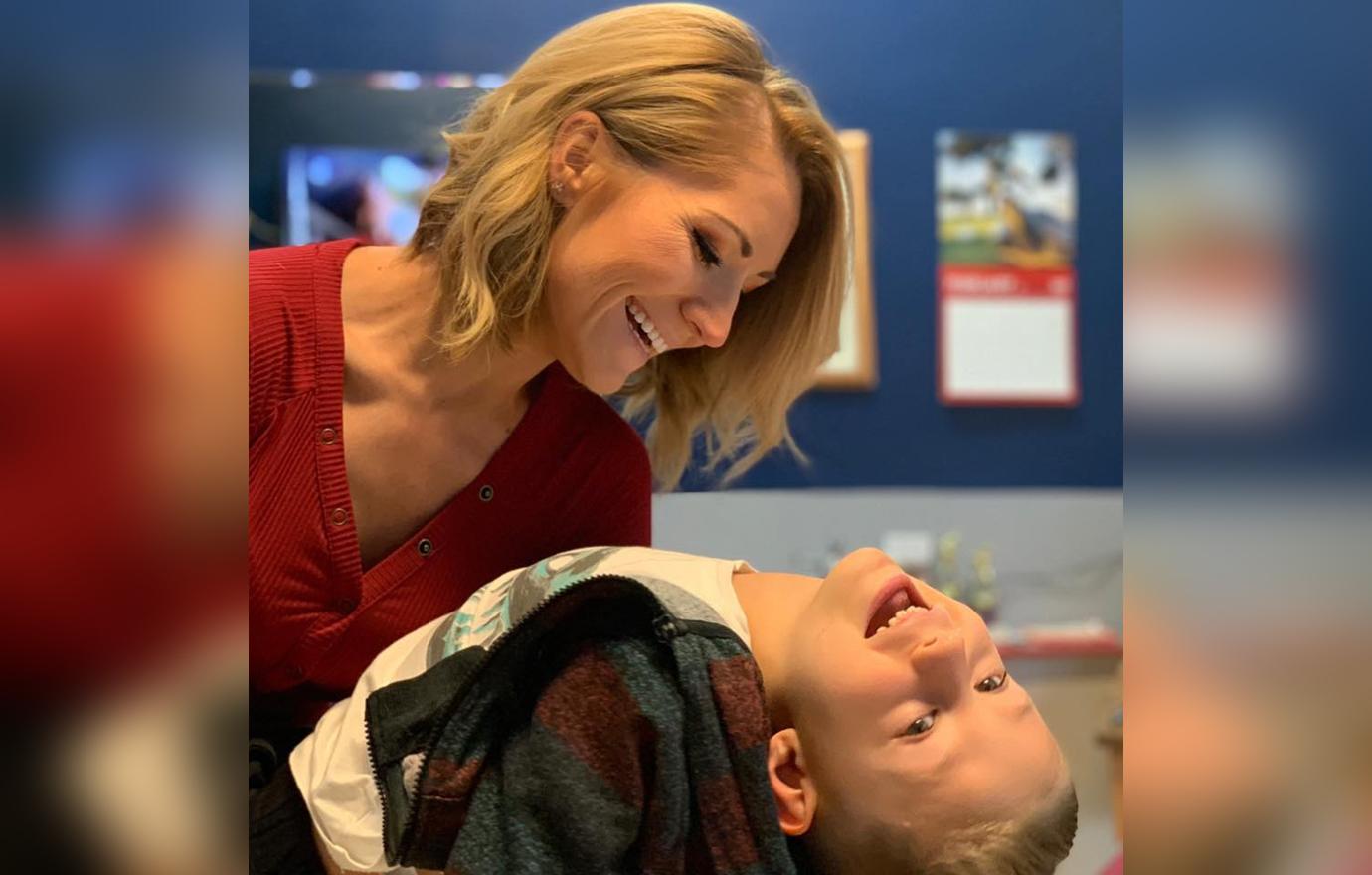 The court filing stated the case is to be reviewed in 8 months to determine if expanded visitation would be safe and in Kaden's best interests, which could explain why Olivia is asking for financial help.
Article continues below advertisement
Financial Trouble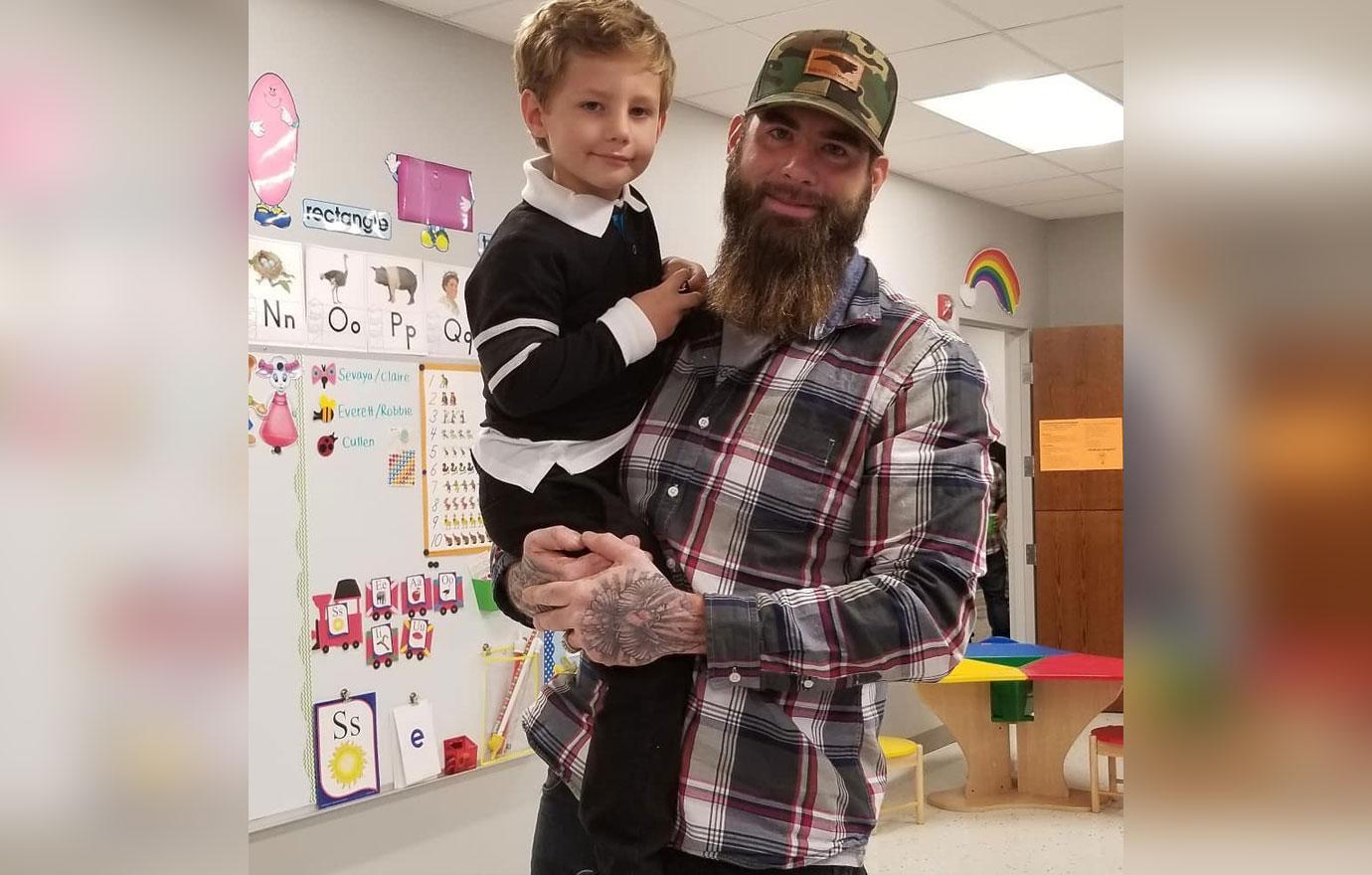 The description for her GoFundMe read, "So for the past 5 years I have been in a custody battle to protect my child from harms way. We have come a long way and have spent nearly $50,000 on attorney fees to keep the case going. My family and I are struggling to pay anymore."
Article continues below advertisement
Working Hard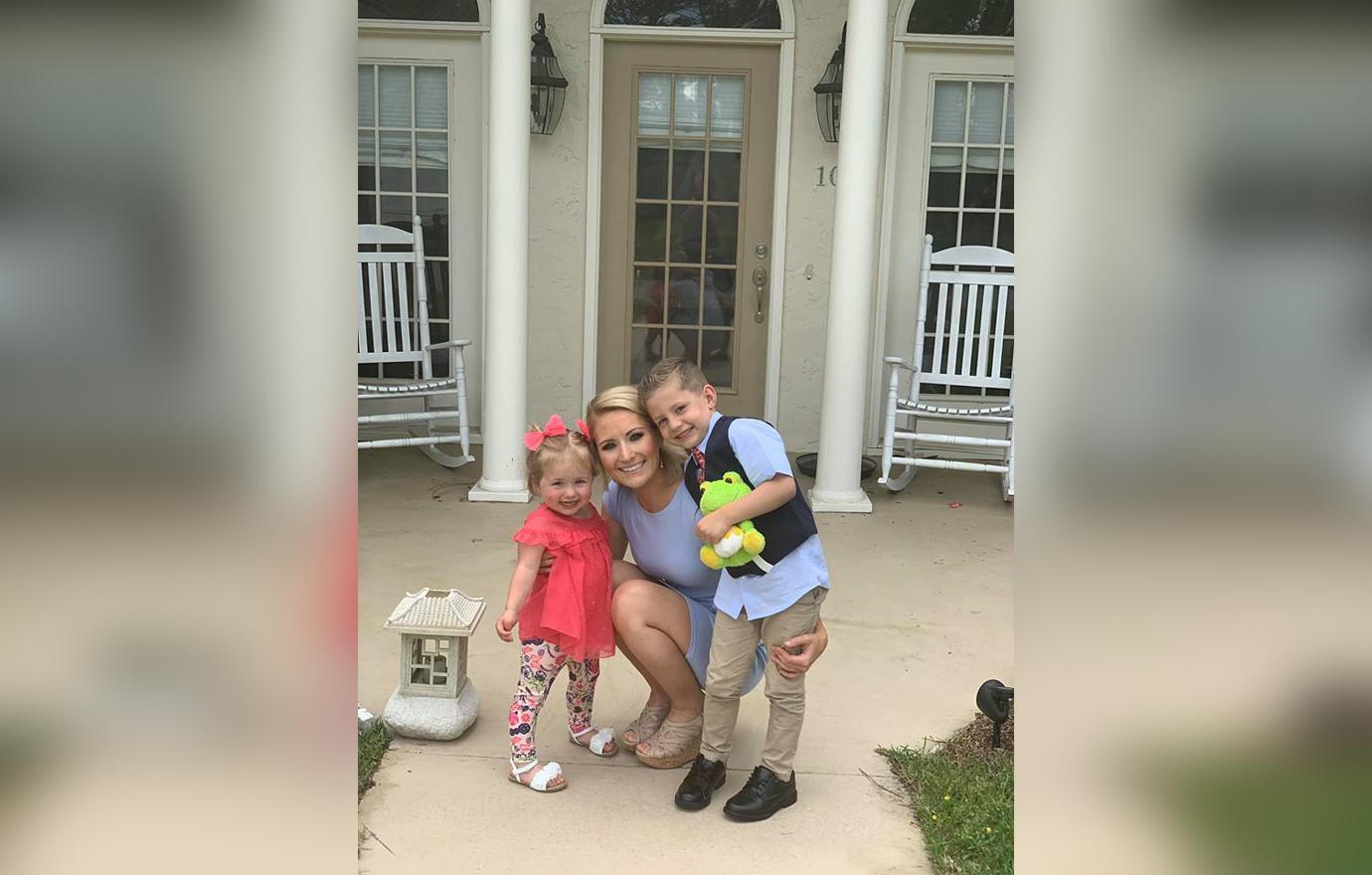 She continued that she is a single mother of two and is working to put her children through daycare. "I don't have the means to keep going alone financially within the court system," she said. "I am finally reaching out for help. I am completely concerned for my son's safety, physically and mentally. He is persistent on not going to his Dads and doesn't even want to speak to him. I am beyond worried." She ended the description with, "Please help me to keep my baby safe. Every donation will be greatly appreciated and will be used to pay my attorney to get through this. I know we can do this together! It's going to take an army."
Article continues below advertisement
Fighting Chance!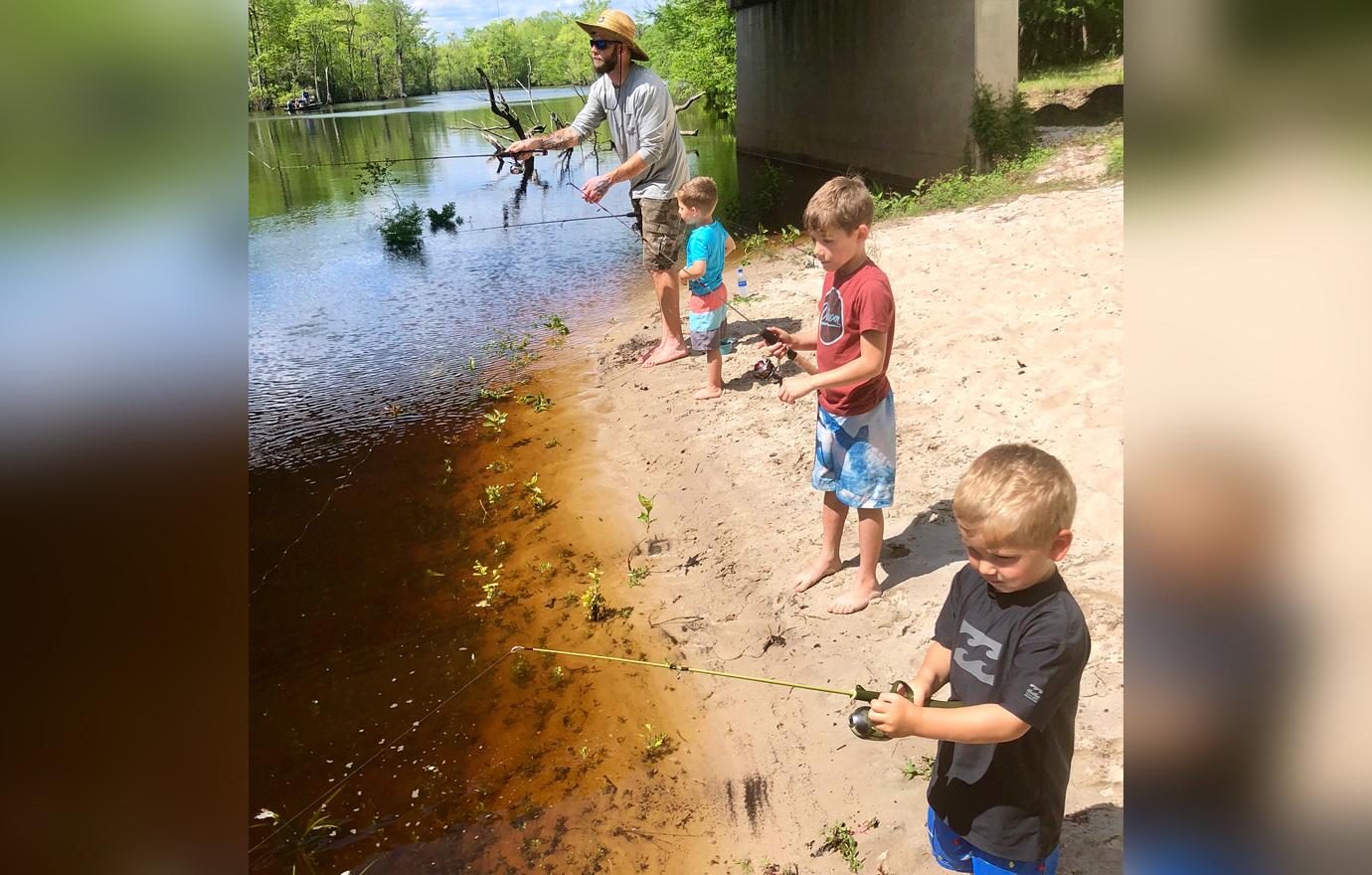 She has raised $5,635 out of her $5,200 goal as of publication.
Article continues below advertisement
Firing Back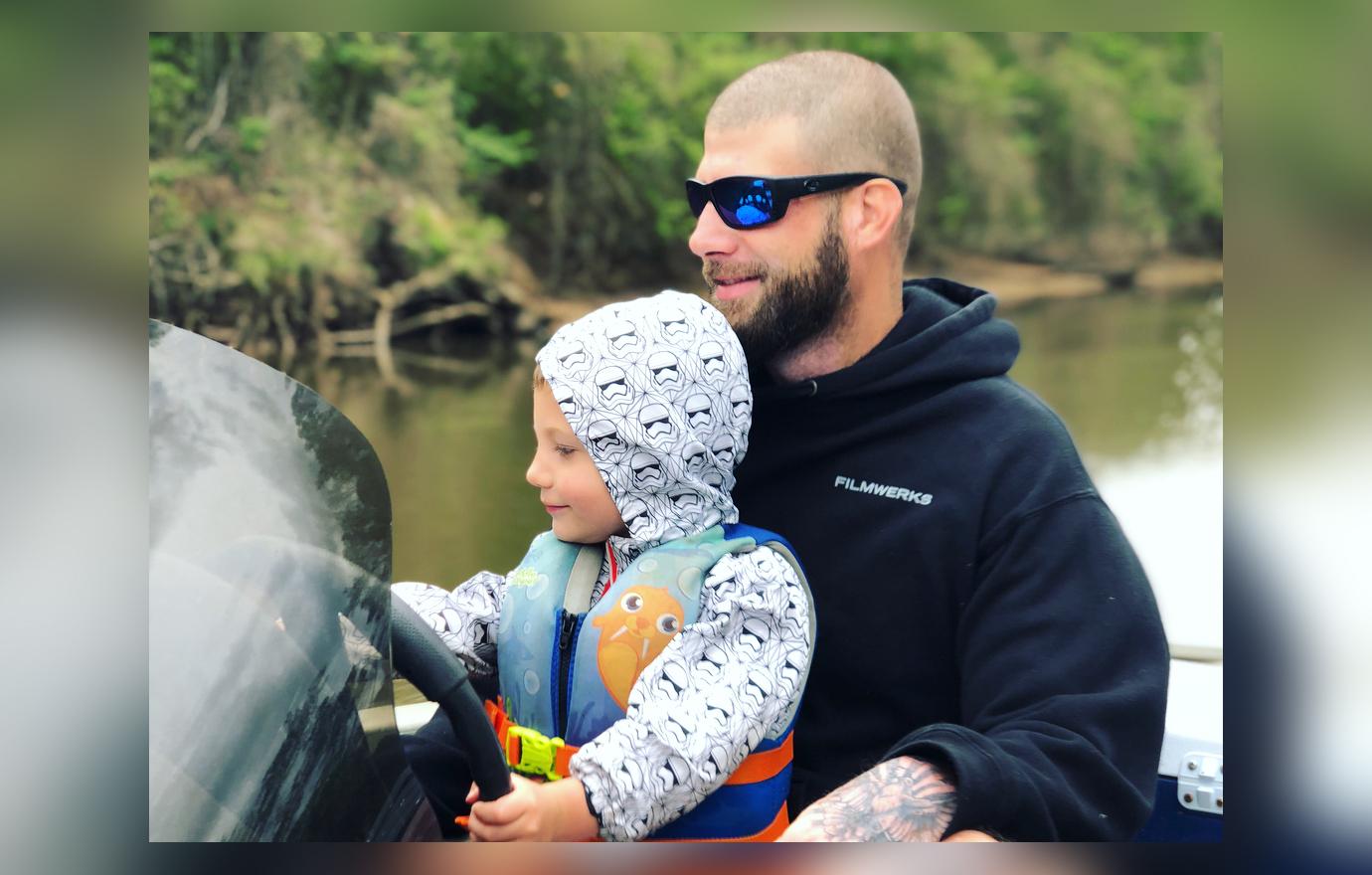 Jenelle, 27, and David fired back with their own GoFundMe page. The description read, "My son Kaden has been in/out of my life since the day he was born, never my fault. My ex is holding me back from seeing my son under every and any circumstance for no legit reason. I pay my child support which is an insane amount and very unfair. I recently started my local business and my ex has made up so many rumors that now it's hard for myself to make any money or even have a job. I paid so much in attorney fees already for everything my ex has put me through."
Article continues below advertisement
Not Backing Down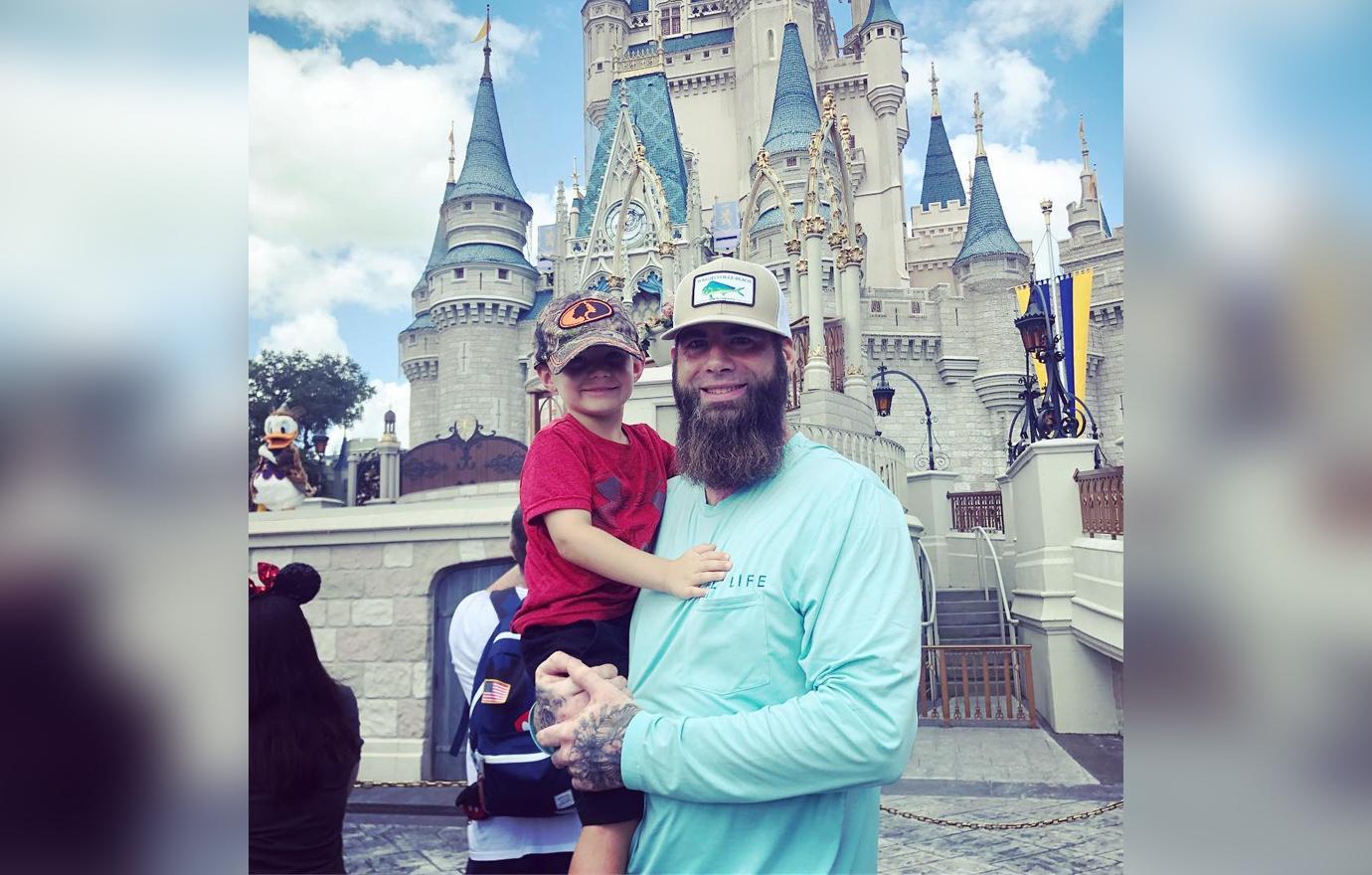 He continued, "She filed a no-contact order just to keep me from seeing my son by law. Even though there is a current order in place she still refuses my phone calls and texts for me to be able to speak to my son, Kaden. She refuses all visitation. I have not done anything wrong to deserve this towards my son. I do not abuse children as she claims. I need this opportunity and help to go back to pay my lawyer for all the wrong-doings and share to the judge the truly horrible situation my son is in."
Article continues below advertisement
Good Dad?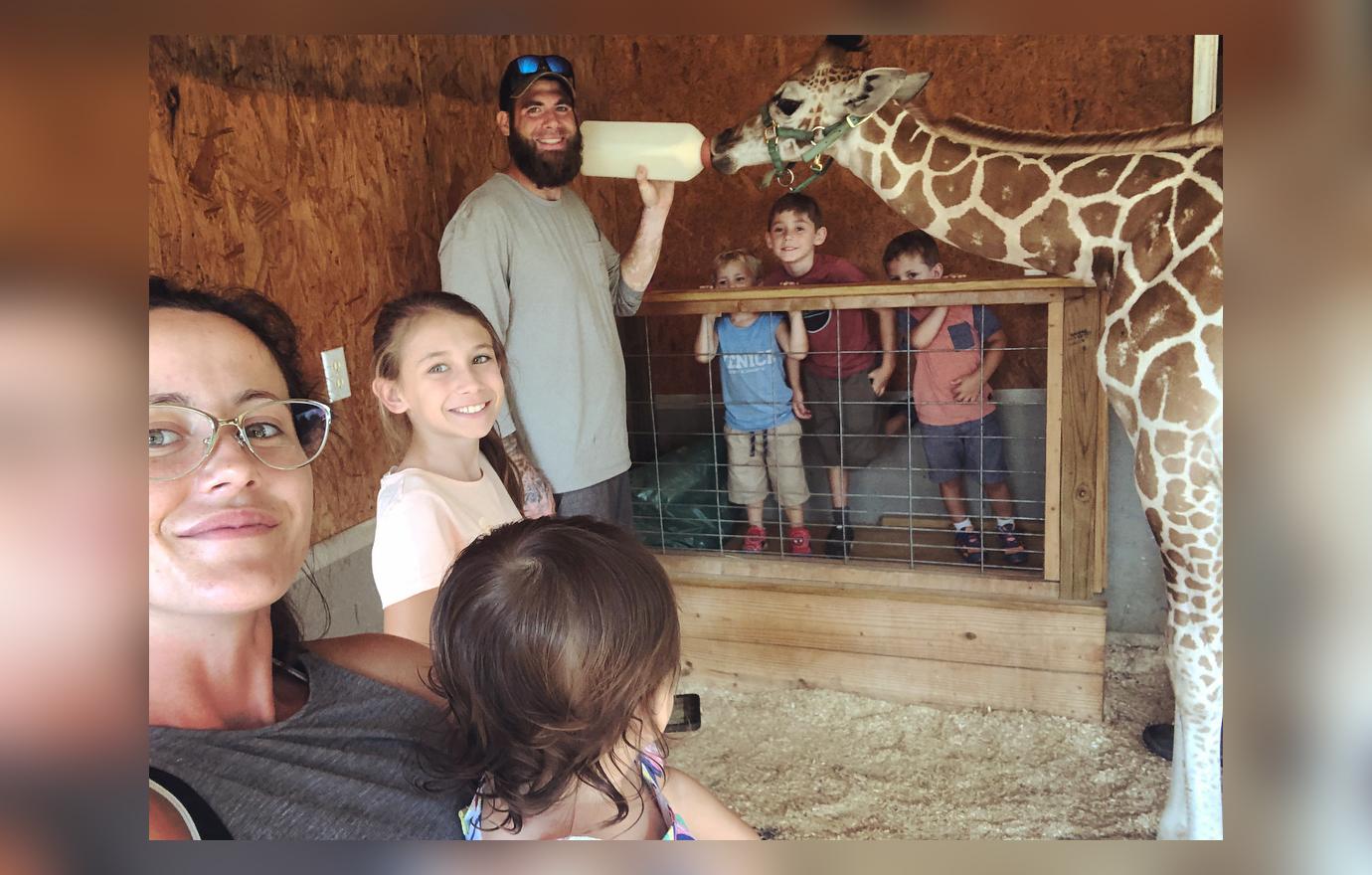 He ended the description with, "I'm a father of 3 already and have custody of my two daughters that live with me full time. My step-son also lives with me full time along side with my wife. We've been together since 2015 and married since 2017. It's very hard to maintain the life we live with all the false information being spread around about myself and being a well-known public figure. I would appreciate all the help and support I can get just to obtain full custody or visitation rights."
Article continues below advertisement
Out Of Luck!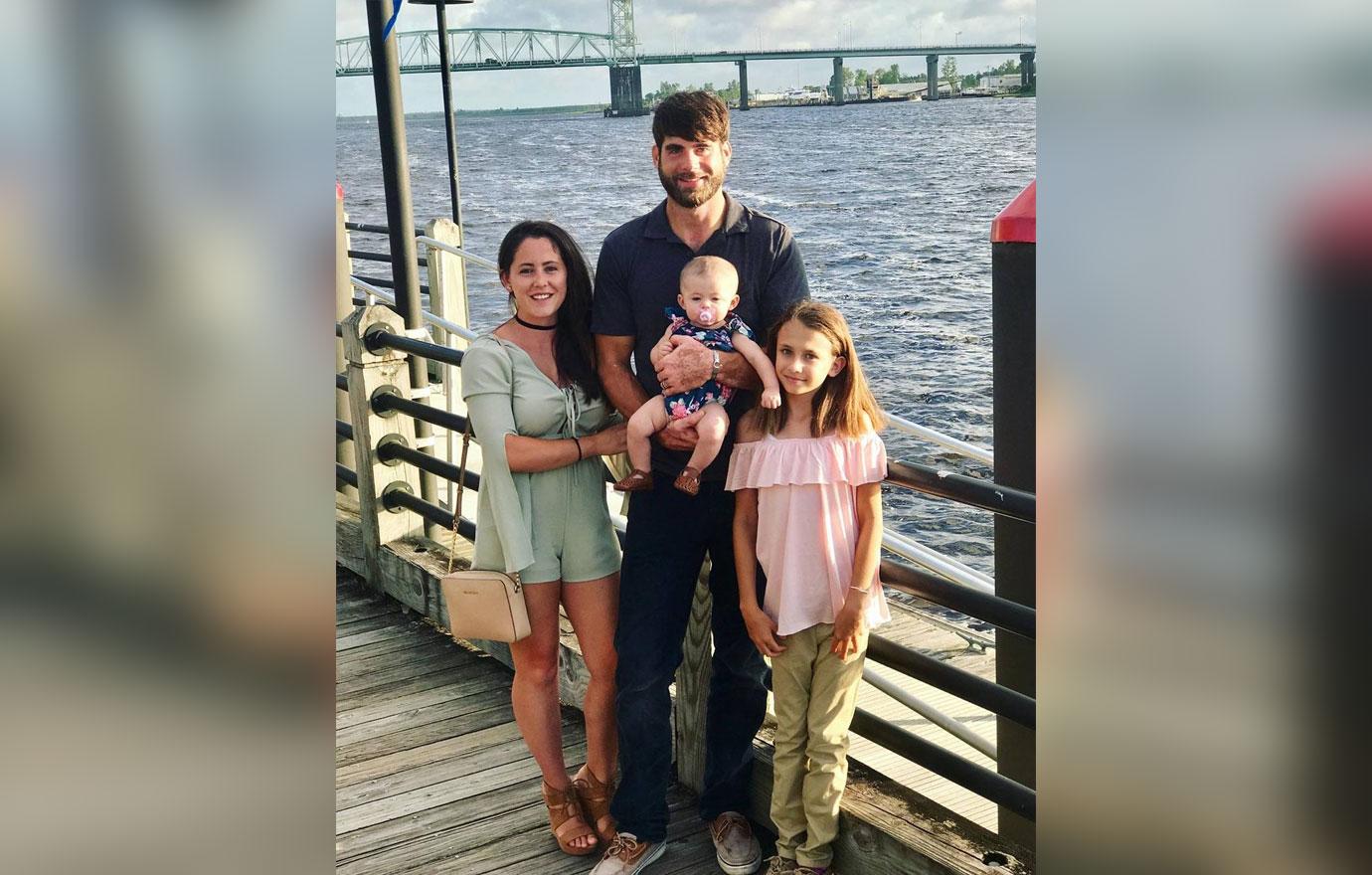 Despite having millions of followers on her various social media accounts, Jenelle and David only raised $135 before the campaign became no longer active.
Article continues below advertisement
CPS War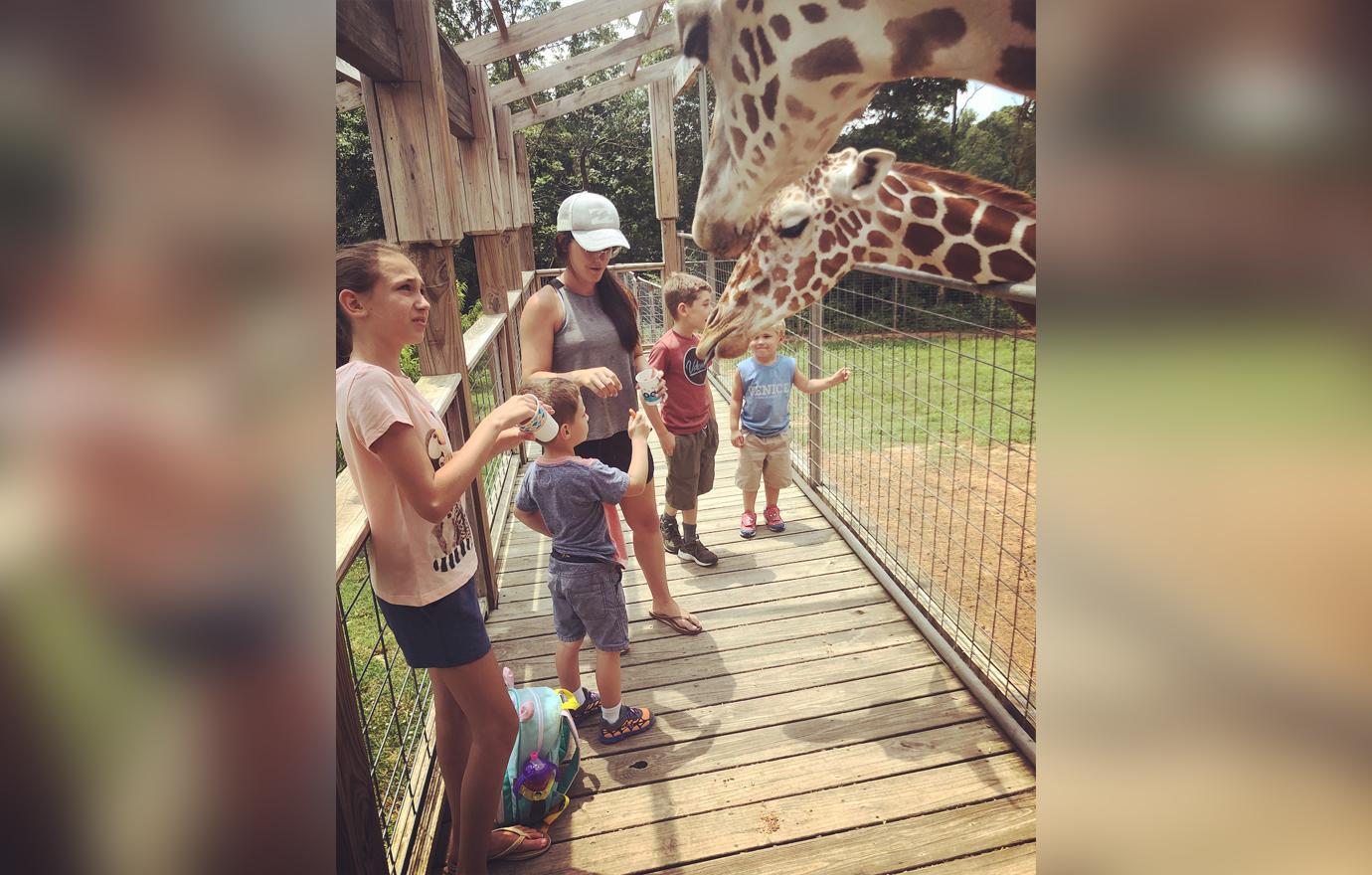 As RadarOnline.com readers know, Child Protective Services removed their daughter Ensley, 2, Jenelle's son Kaiser, 5, with ex Nathan Griffith and David's daughter Maryssa, 11, from a previous marriage from their care in May. Jenelle's son Jace, 9, who resides with her mom Barbara, was ordered to remain in his grandmother's care.
Article continues below advertisement
'Teen Mom' Firing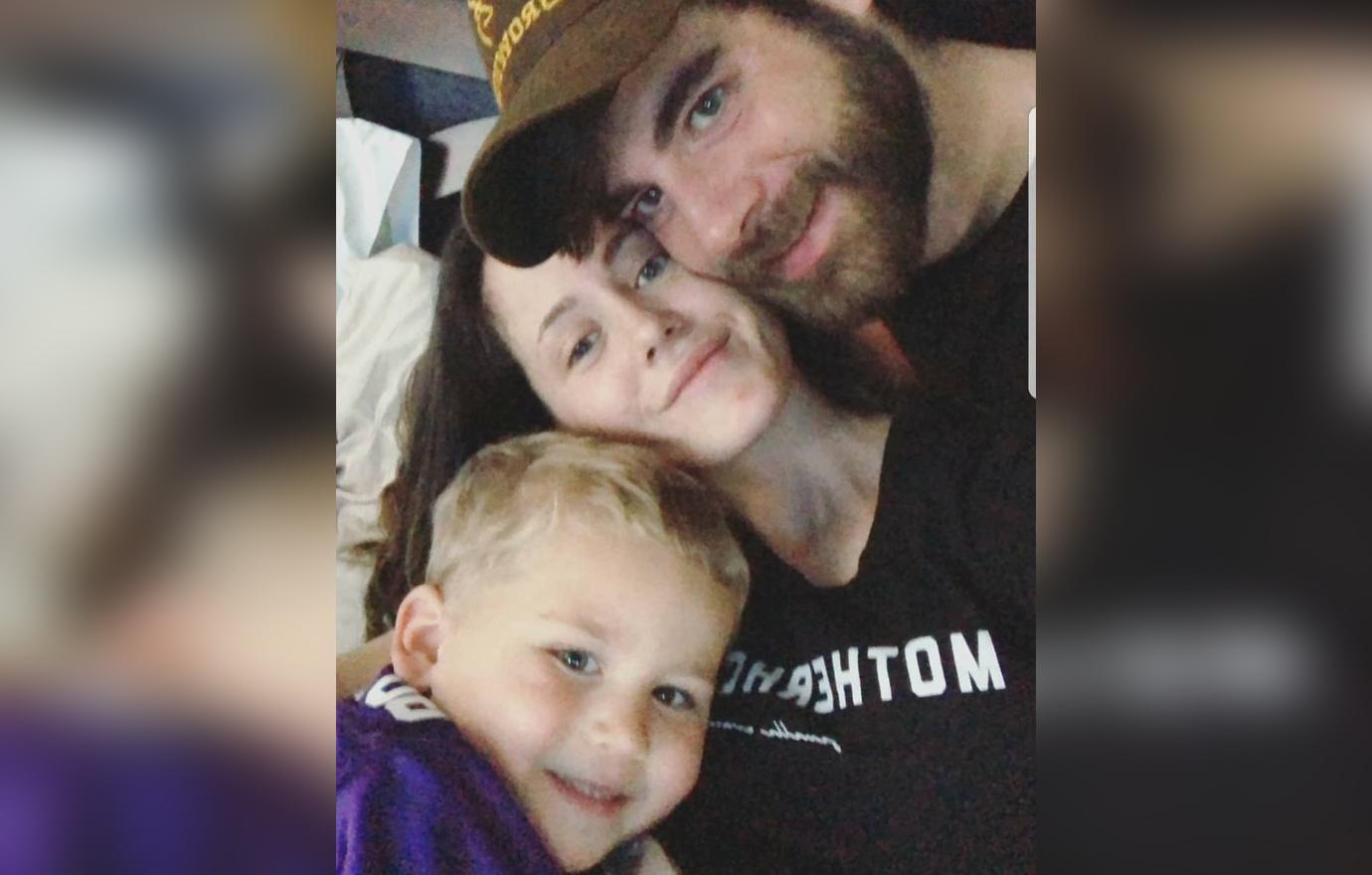 The custody battle with Child Protective Services came after David admitted to killing the family dog because he harmlessly nipped at Ensley. The shooting resulted in Jenelle's firing from Teen Mom 2.
Article continues below advertisement
Shocking Custody Win