Gretchen Rossi Steps Out With New Baby For First Time After Birth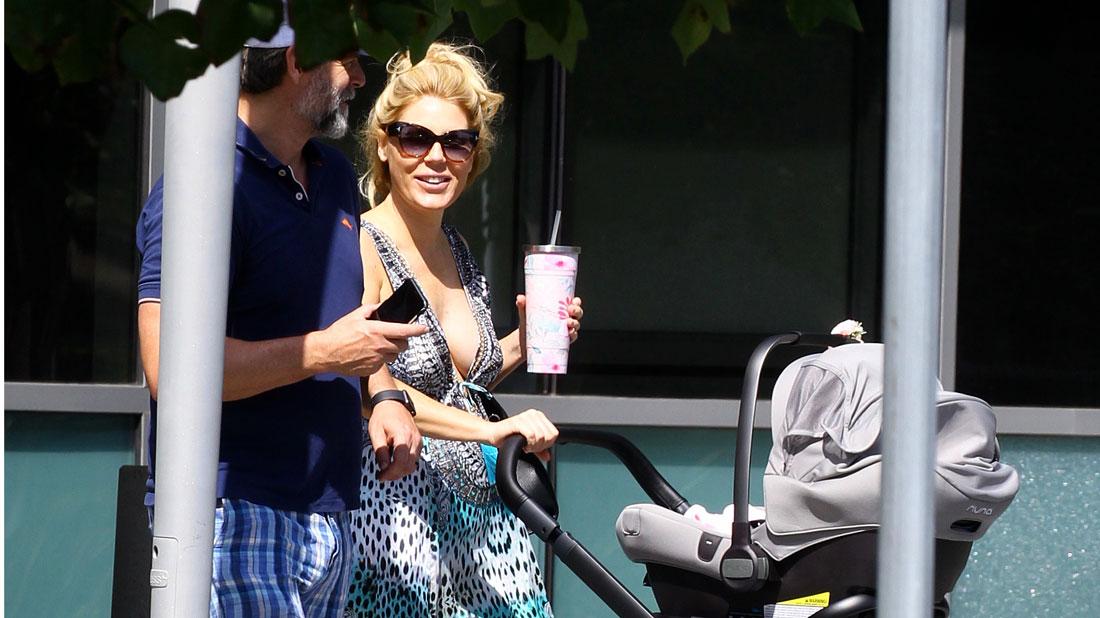 Gretchen Rossi is out and about again!
The Real Housewives of Orange County star was photographed for the first time since giving birth to her daughter Skylar Gray and RadarOnline.com has the photos.
The 40 year old was spotted with her fiance Slade Smiley as they took their newborn to her doctor's appointment in Newport Beach, California.
The new mother appeared to be adjusting to parenthood as she pushed the stroller with Slade walking alongside as their protector.
Article continues below advertisement
Rossi welcomed her first child on Wednesday, July 10, via C-section.
A week after giving birth, she took to social media to announce her daughter's arrival and share a few photos of her mini-me.
"We took some time off social media to just bond and be with our little angel! My recovery has been really tough (headed back to the doctors now to check if I popped a stitch).
This has been the most difficult thing I have ever done yet the most amazing, rewarding, incredible experience of my life!" Gretchen shared with her fans at the time.
As readers know, the Bravo star and her beau tried to conceive for four years before they learned they'd be expecting a child. Throughout her pregnancy, she opened up about suffering from extreme morning sickness.
"Unless I was required to participate in an event I have been in bed most days sick as a dog with nausea, fatigue, and been short of breath just from going up the stairs," she shared.
As she experienced her pregnancy symptoms, Slade tried his best to make her comfortable.
Article continues below advertisement
"There are lots of belly rubs and foot rubs to help her sleep and I am making sure she doesn't have to pick up around the house, get gas for the car or worry about cleaning and laundry. She gets anything she wants while my baby is busy making our baby," Smiley exclusively told Radar.
The excited couple threw an over the top co-ed baby shower in anticipation of their newborn. Now, they are already taking her to her doctor's appointment.
Article continues below advertisement
Parenthood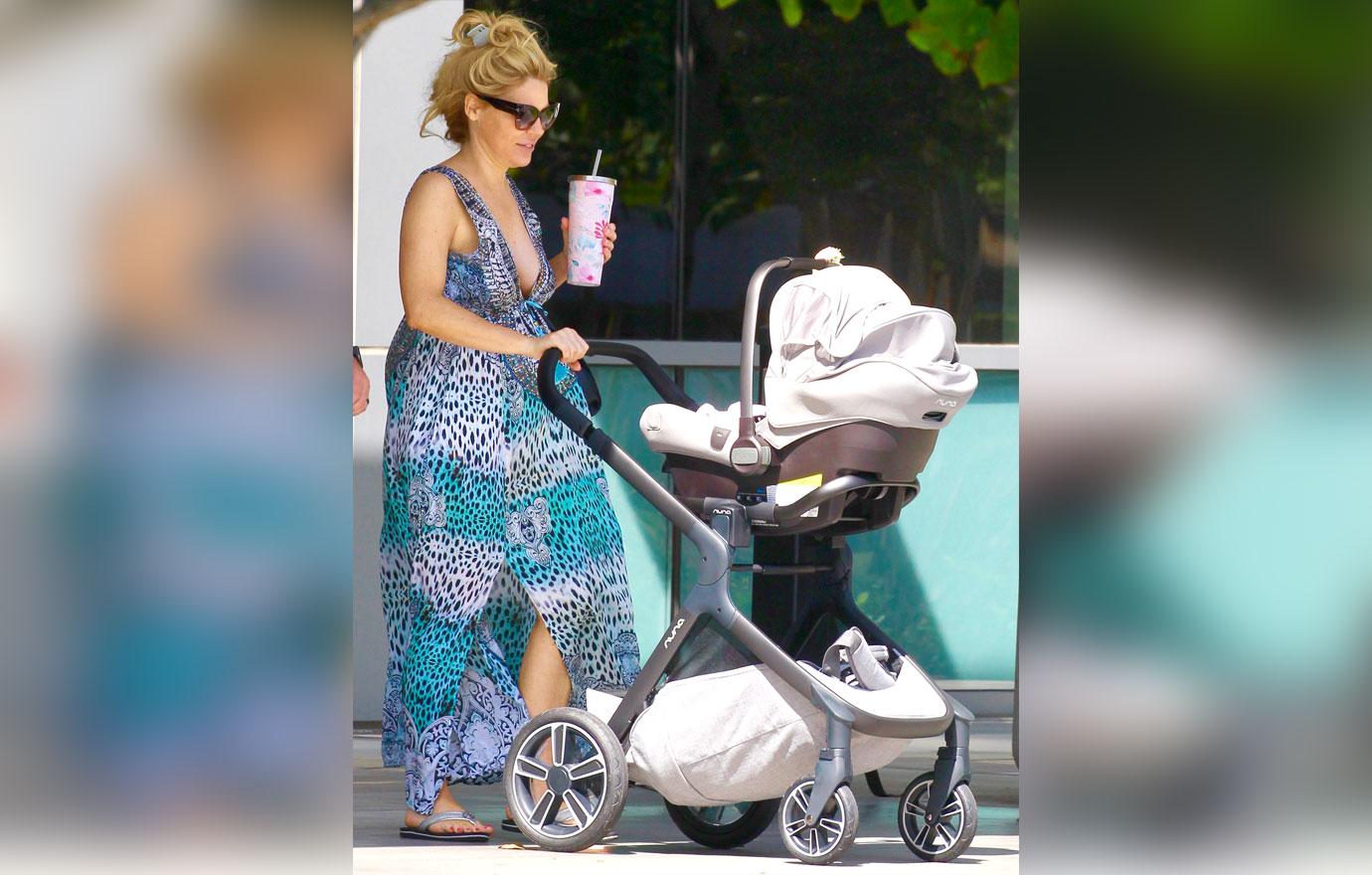 Gretchen Rossi and Slade Smiley stepped out to fulfill their duties as new parents.
Article continues below advertisement
Doctor's Visit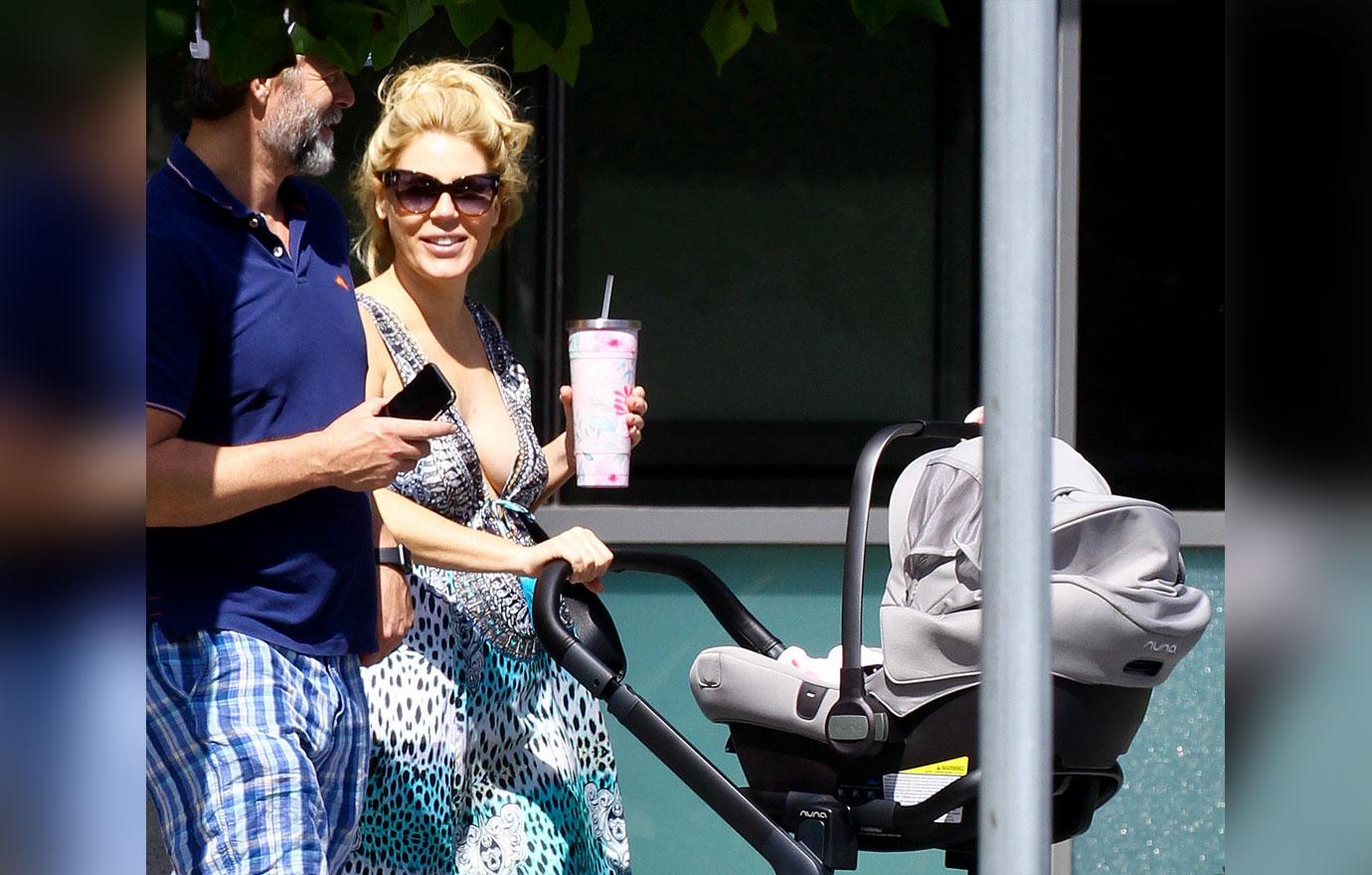 The engaged couple were captured in Newport, California as they took their daughter Skylar Gray to a doctor's appointment.
Article continues below advertisement
Chic Mom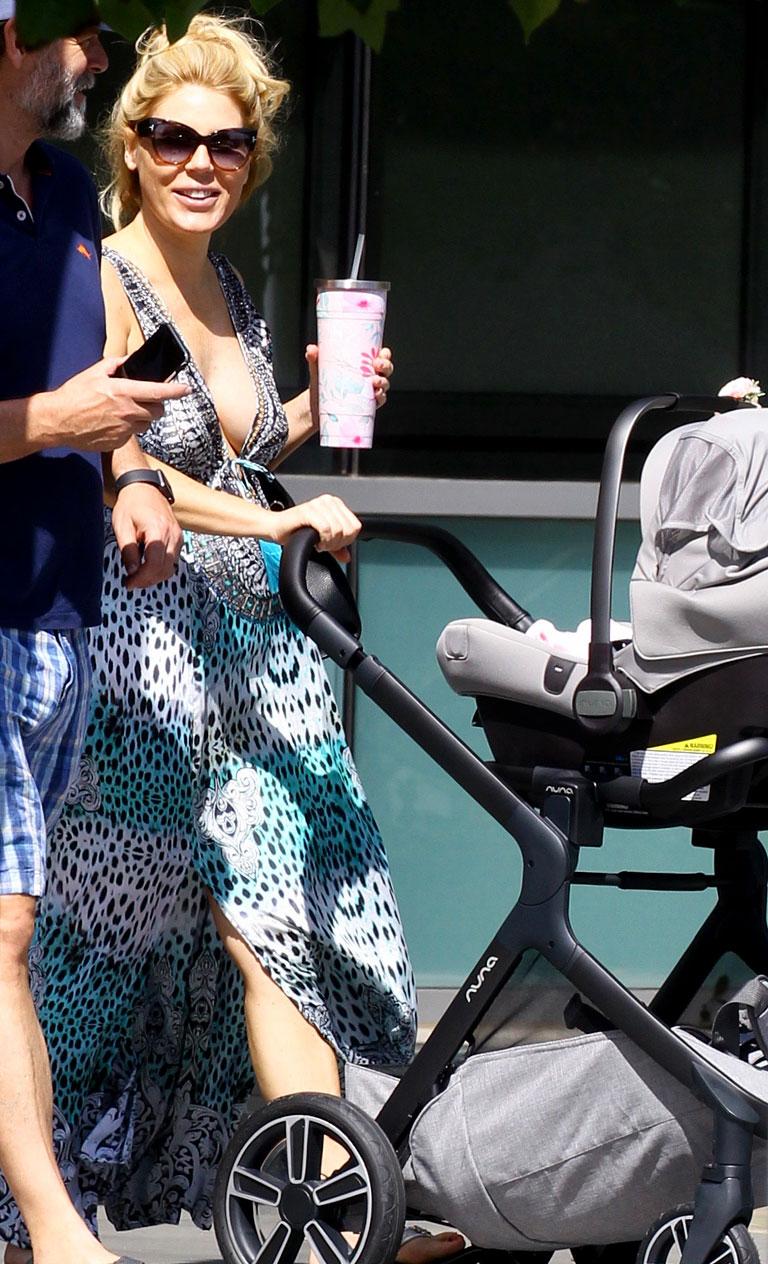 The reality star looked amazing with her a blue leopard print maxi and some shades.
Article continues below advertisement
Mommy Mode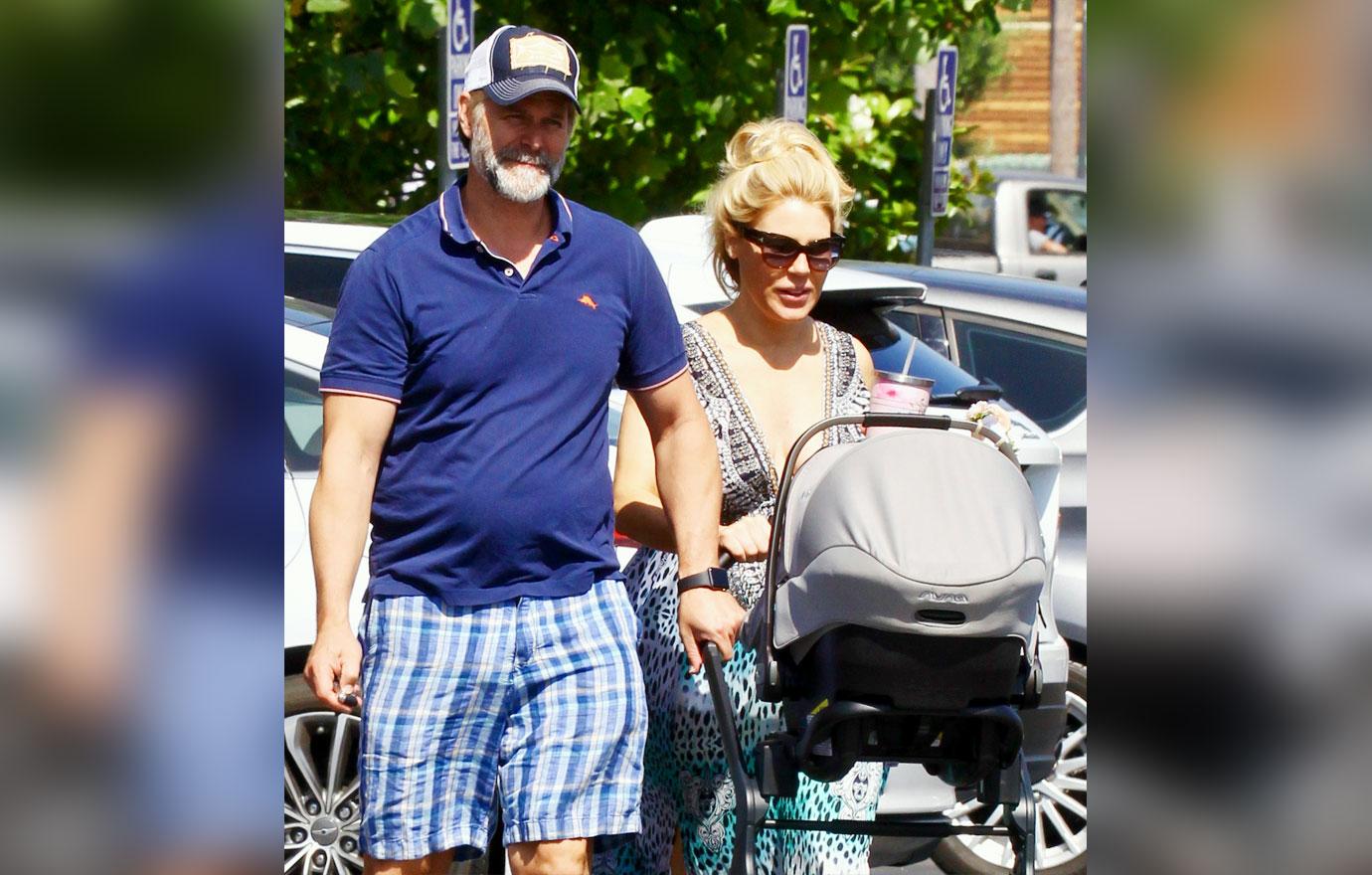 Though she was captured pushing the stroller, Gretchen's loose bun was another indication she was in mommy mode.
Article continues below advertisement
Bodyguard Father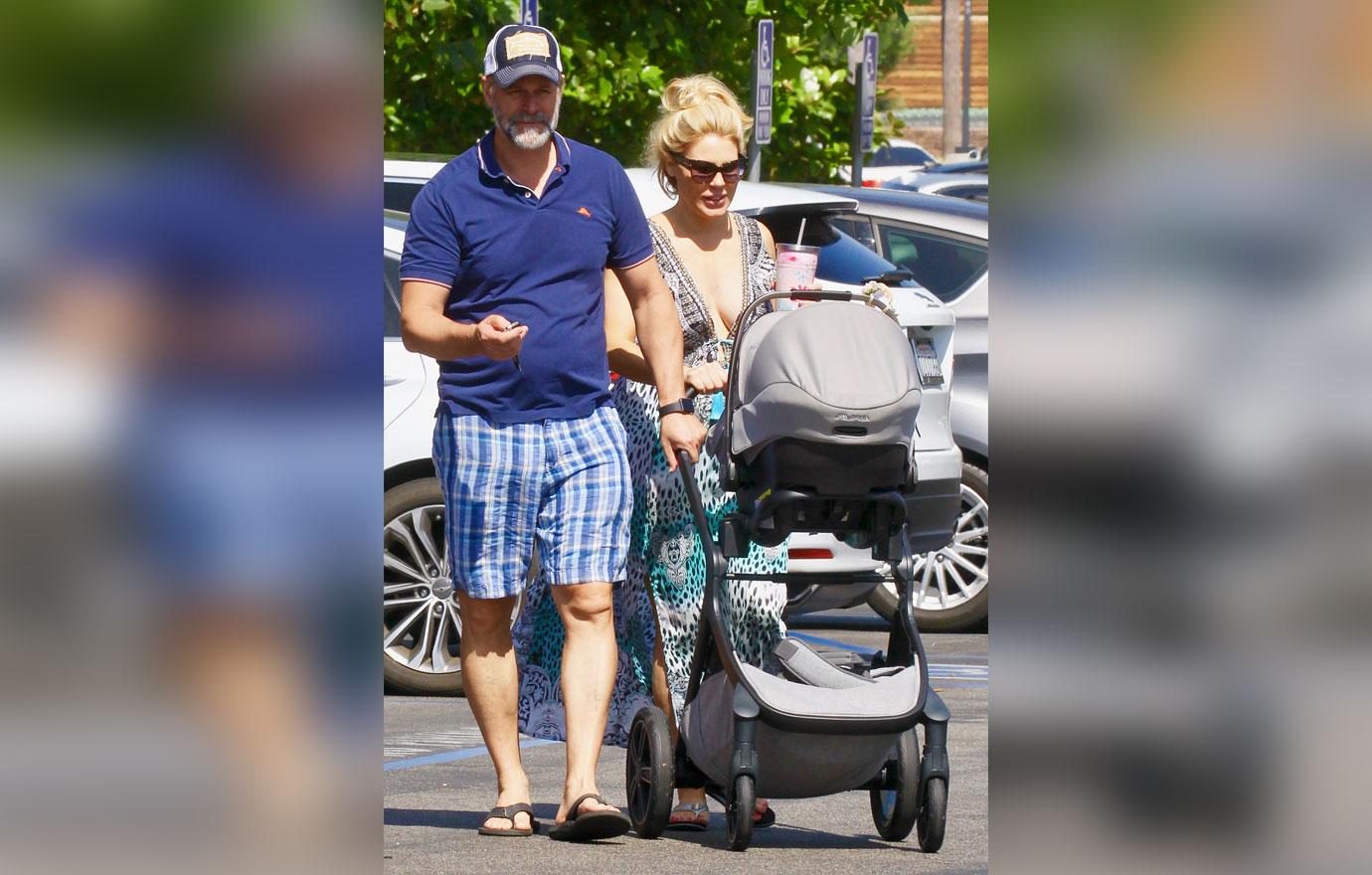 Slade Smiley walked alongside his fiancee and daughter as their protector.