'Such An A**hole!' Elvis Duran Tells All On Katy, Mariah & More In New Memoir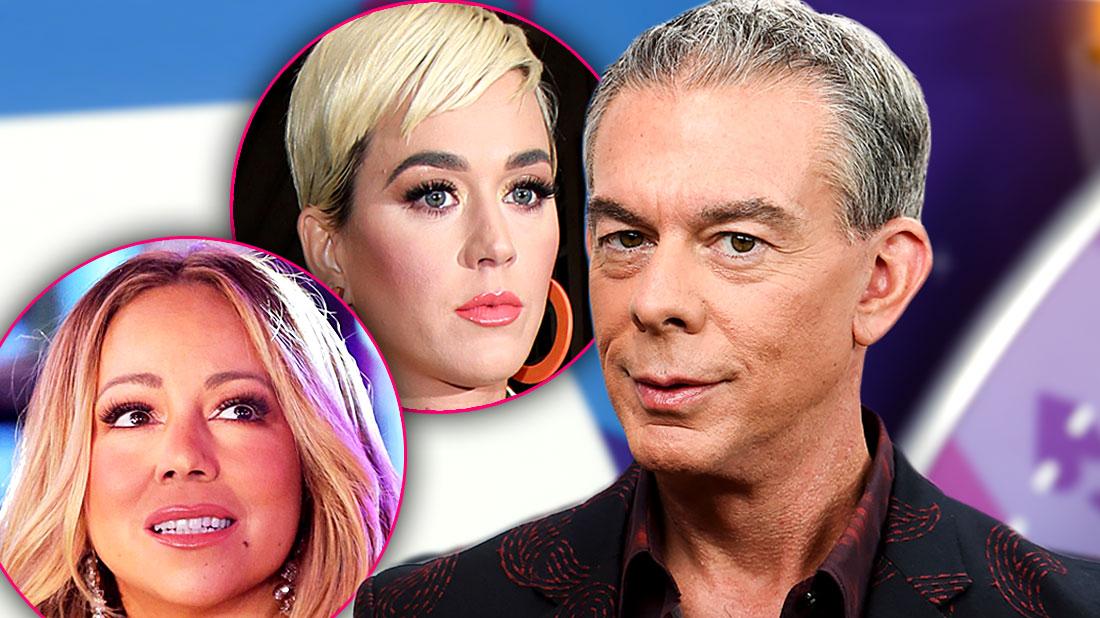 Radio legend Elvis Duran is known for his entertaining interviews with today's biggest stars on the airwaves. But in his shocking new memoir, the popular morning host tells all on the nitty-gritty details of what A-list celebrities are really like behind the scenes!
In the Elvis Duran and the Morning Show host's new book, Where Do I Begin? Stories from a Life Lived Out Loud, the 55-year-old opened up about his most favorite and least favorite interviews with celebrities – and the one musician who was an "a-hole!"
Article continues below advertisement
In the book, out on Tuesday, October 1, Duran opened up about his love of radio from an early age. Growing up, Duran created his own radio show for his neighbors within the confines of his bedroom closet in Texas.
He also recalled growing up in the industry and getting fired multiple times! The radio host even claimed that his entrance into the entertainment industry provided him with plenty of late nights and drug binges.
In one radio job in his early career – back before he made it to the major market of New York City – Duran recalled a small-town radio show that would get cocaine deliveries weekly.
"I was high on life," Duran wrote. "I was also high on drugs. And I also drank an ocean of tequila."
Many who wake up to Duran's voice in the morning know that he has the opportunity to interview the biggest celebrities daily. But the fun-loving host confessed that not every interview is one he has enjoyed – and is even proud of! From surprising details about Katy Perry to Mariah Carey, scroll through Radar's gallery below to find out Duran's book revelations!
Article continues below advertisement