Kourtney Kardashian & French Montana Party In LA After 'Twerking' & Upsetting Khloe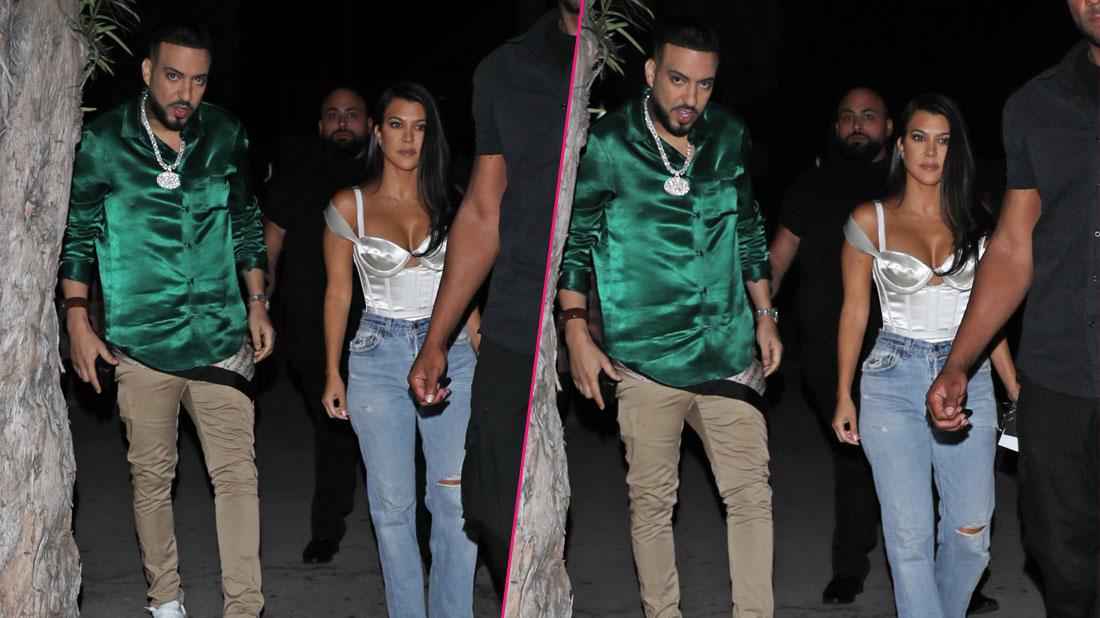 Kourtney Kardashian and her sister Khloe's former flame French Montana are still pretty cool despite their breakup.
The two arrived together at Genghis Cohen in Los Angeles to celebrate the birthday of a mutual friend Steph Steph.
After about two hours there, they moved on to Hyde Clyde to party some more forStephanie Ann Shepard's birthday, ending their night at 2:30 a.m.
As readers know, this wouldn't be the first time they were spotted partying together. On the night of P.Diddy's 49th birthday bash in West Hollywood, RadarOnline.com exclusively learned the two were "all over each other."
Article continues below advertisement
"Kourtney and French were on each other," a source who attended the party at Ysabel in revealed at the time. "She was twerking on him, he had his hand on her waist and a** and was whispering in her ear all night."
Then Khloe reportedly caught the two in action and she "lost it!"
"Khloe went in, telling Kourtney she was out of line, disrespectful, and desperate," a source close to Khloe told RadarOnline.com. "Khloe was beyond hurt. She felt utterly betrayed and was ashamed of Kourt and couldn't stop screaming."
The sisters allegedly didn't speak for some time afterwards as Khloe believed her sister "should have known better" and "not hit on her exes."
As readers know, Khloe, 35, and French ,34 dated on and off amid her separation from former NBA player Lamar Odom, 39.
The "Don't Stop" rapper detailed his relationship with his ex Khloe in an interview with Haute Living.
"Me and Khloé are always going to be friends," he shared. I feel like we had a real dope relationship―there was no bad blood, nobody did something to somebody that we couldn't come back from."
He added, "Friendship after a relationship is something that's real hard to do, and I'm glad we've been able to do it."He also shared that "the family still remains close," as well.
Check out the photos of Kourtney Kardashian and French Montana having some LA fun together.
Betrayal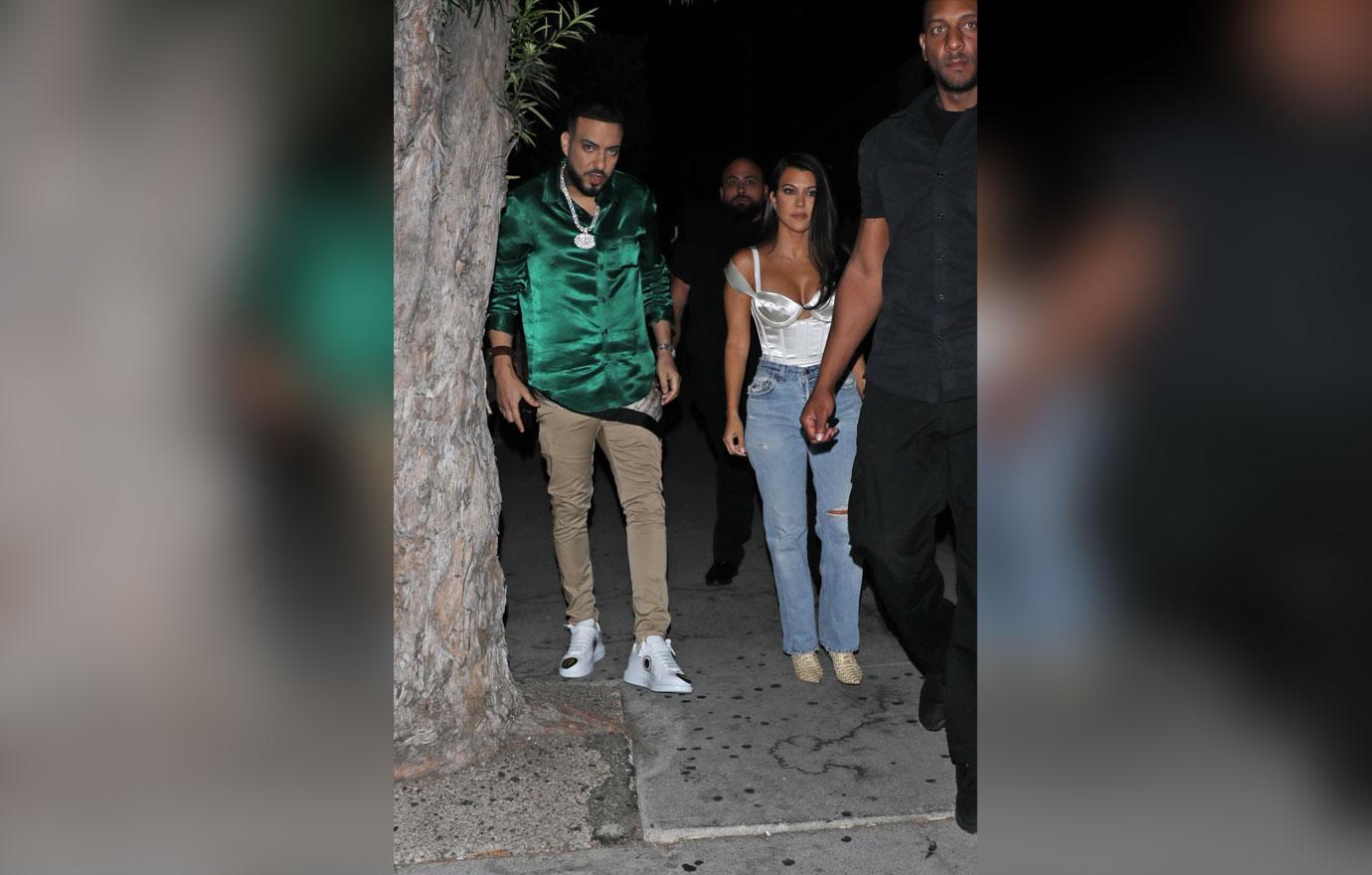 Kourtney Kardashian hung out with her sister Khloe's ex French Montana.
Article continues below advertisement
Party Hopping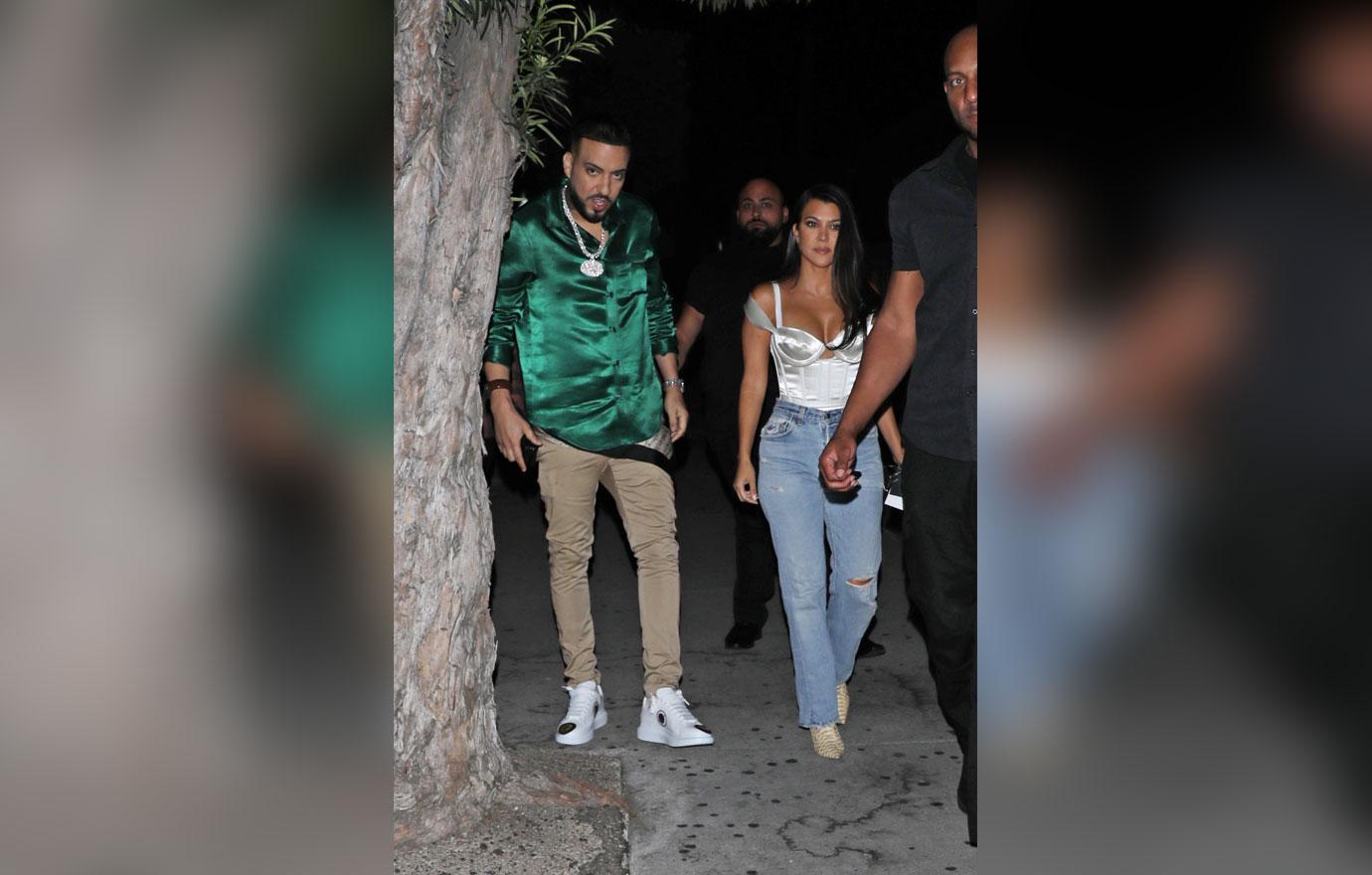 On Friday, September 13th the duo was spotted party hopping as they celebrated a few birthdays.
Article continues below advertisement
First Stop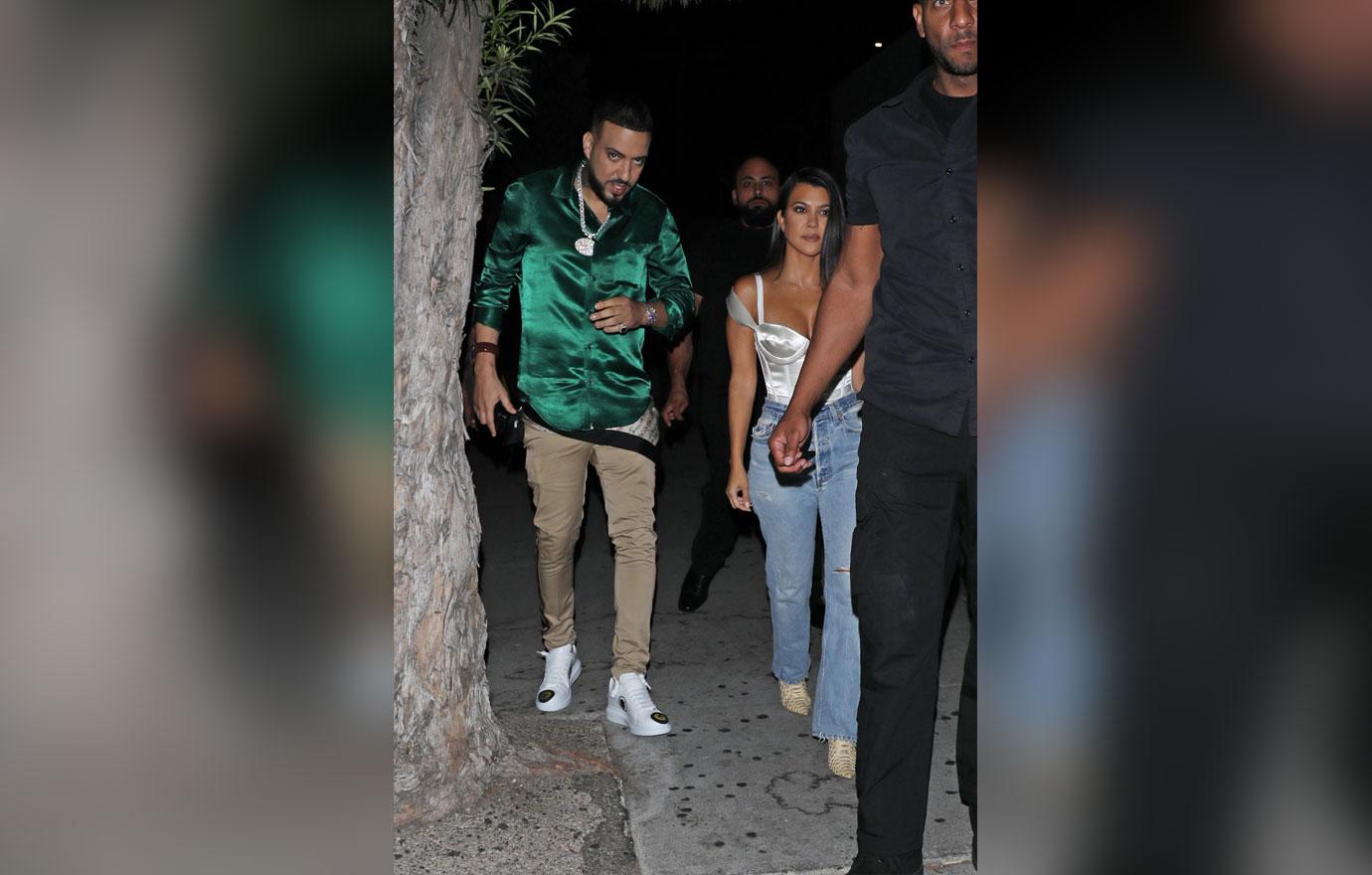 Their first stop was at Genghis Cohen for Steph Steph's birthday. They arrived at 11 p.m.
Article continues below advertisement
Second Stop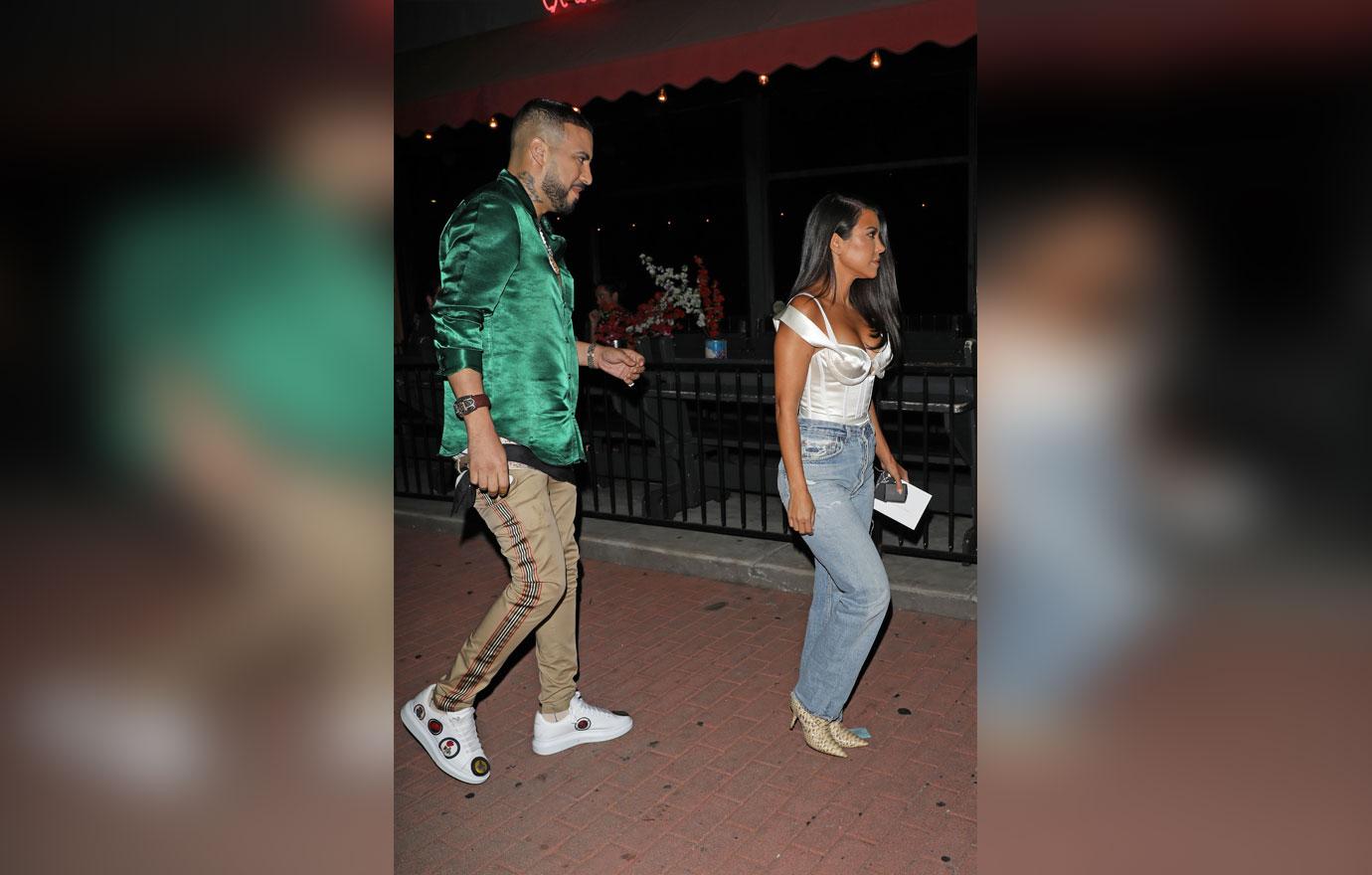 They partied together, then headed to Hyde Lounge to party some more in celebration of Stephanie Ann Shepard's birthday.
Article continues below advertisement
Wee Hours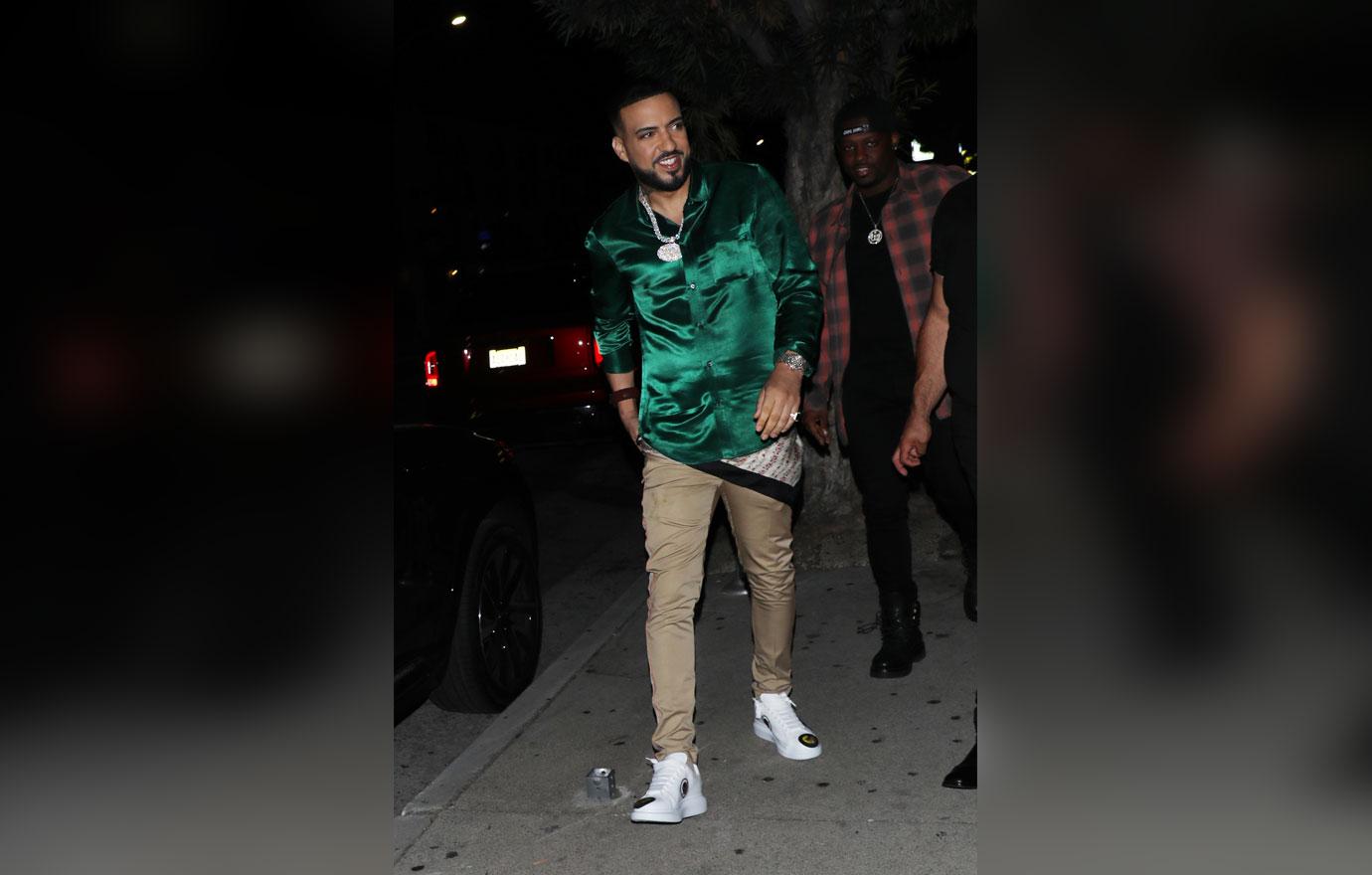 The pair left Hyde Lounge at 2:30 a.m.
Article continues below advertisement
Sexy and Simple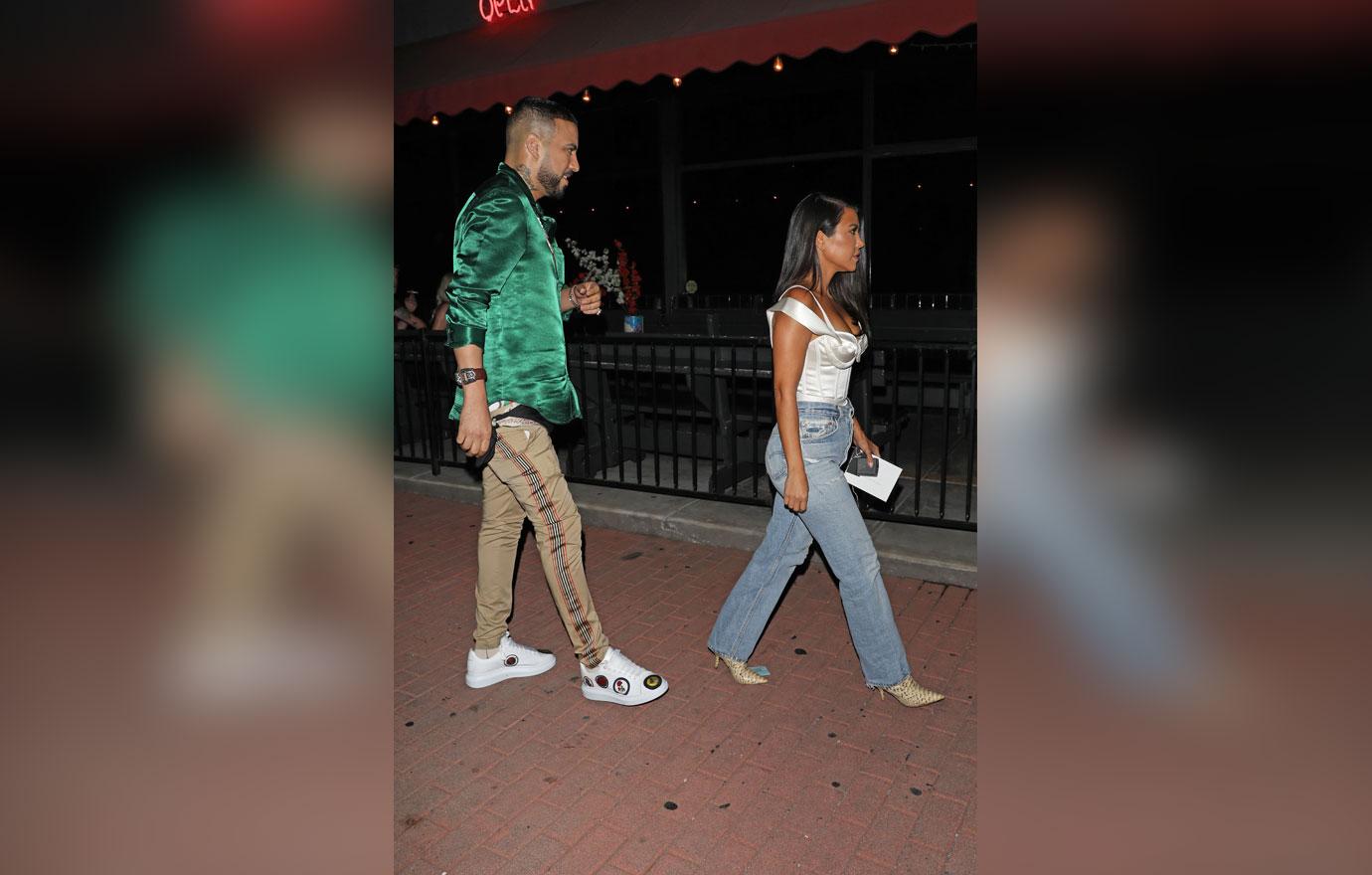 Kourtney looked stunning in her blue jeans, snakeskin boots and a silver corset.
Article continues below advertisement
Regal French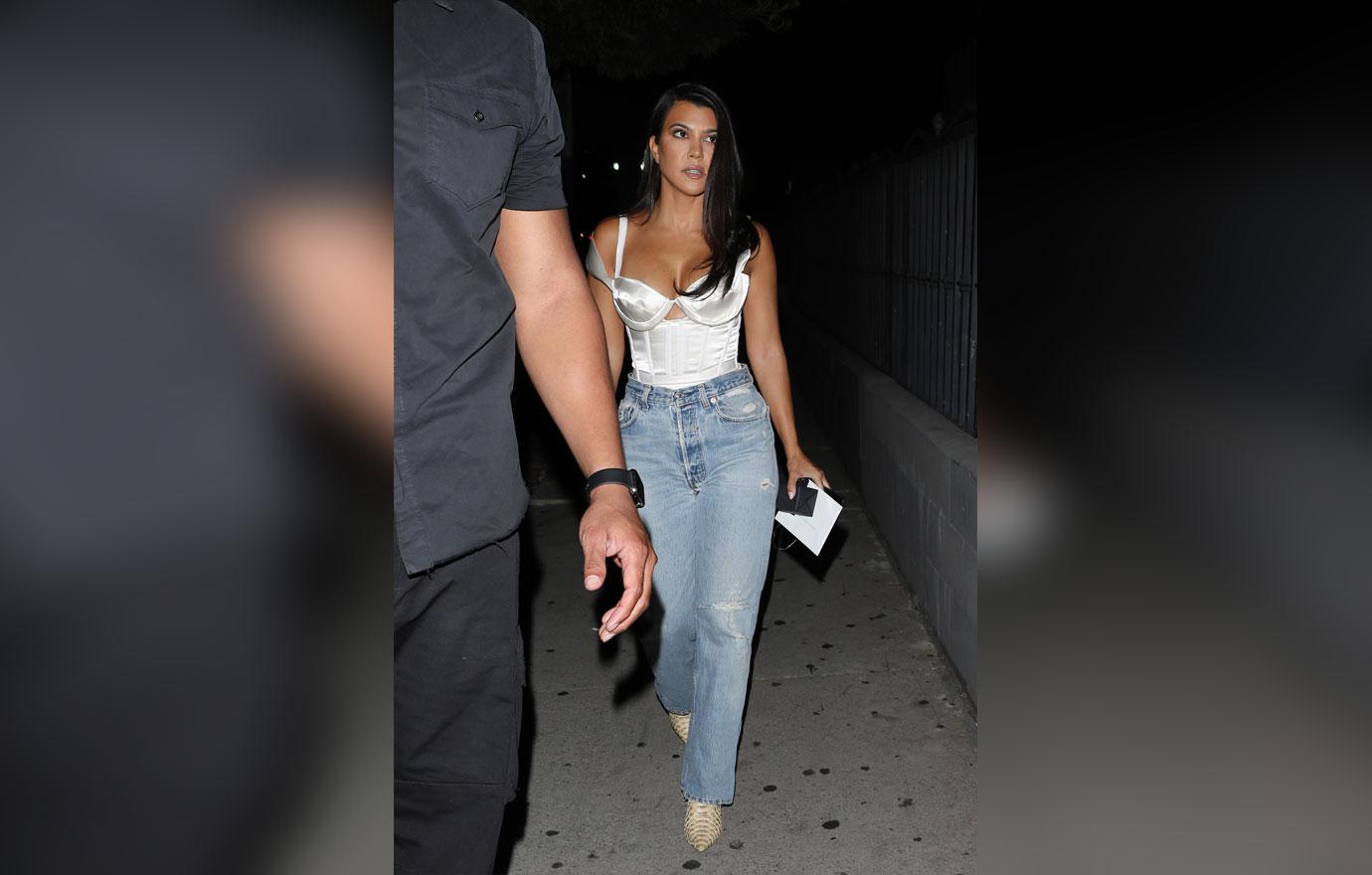 French Montana also looked chic as he worse a silk green top, khaki pants and some white sneakers.
Article continues below advertisement
Always Friends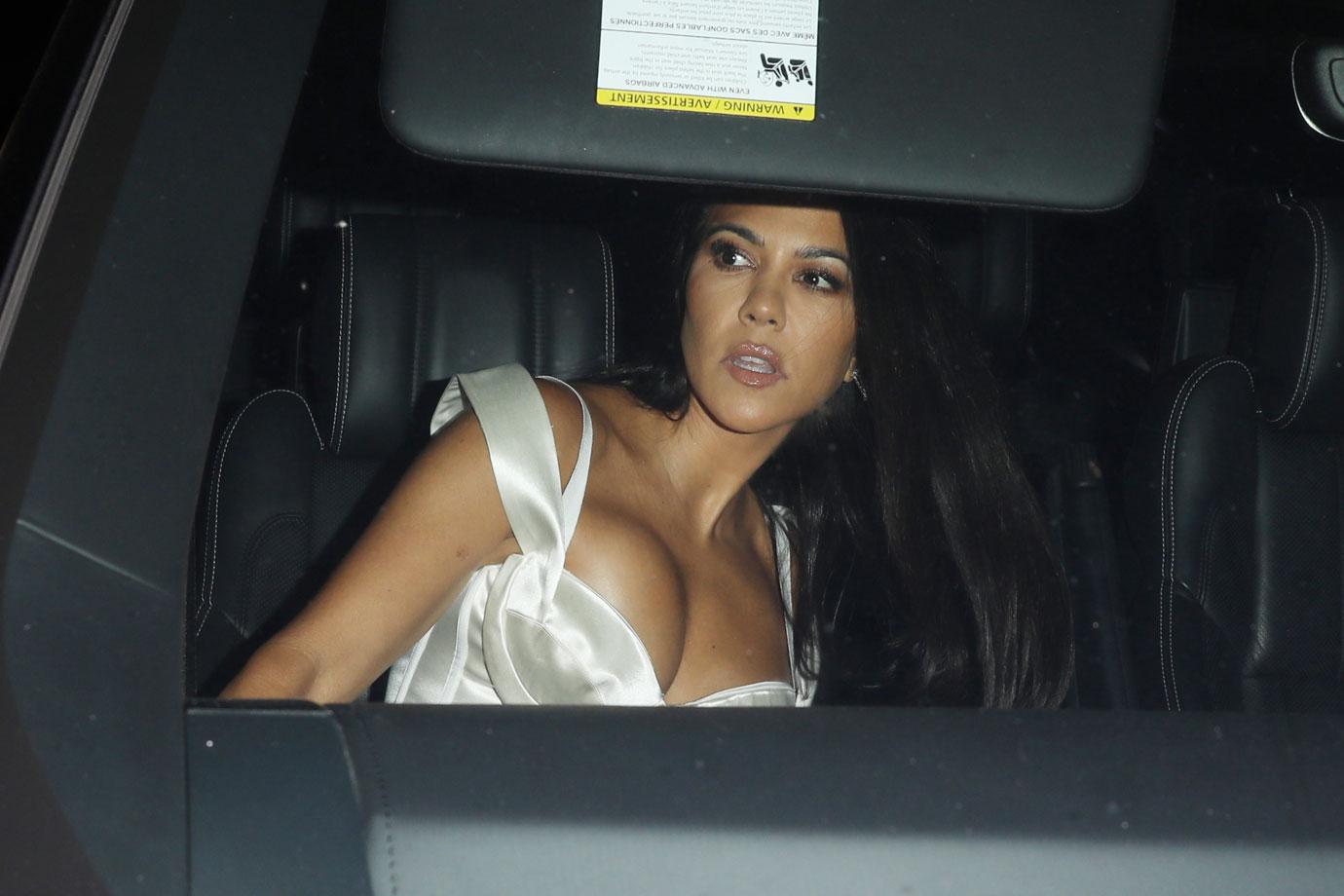 As readers know, the two have maintained a friendship despite French's past with Khloe.