The Real Housewives, Prince William & Streaking! Eddie Redmayne's 13 Secrets & Scandals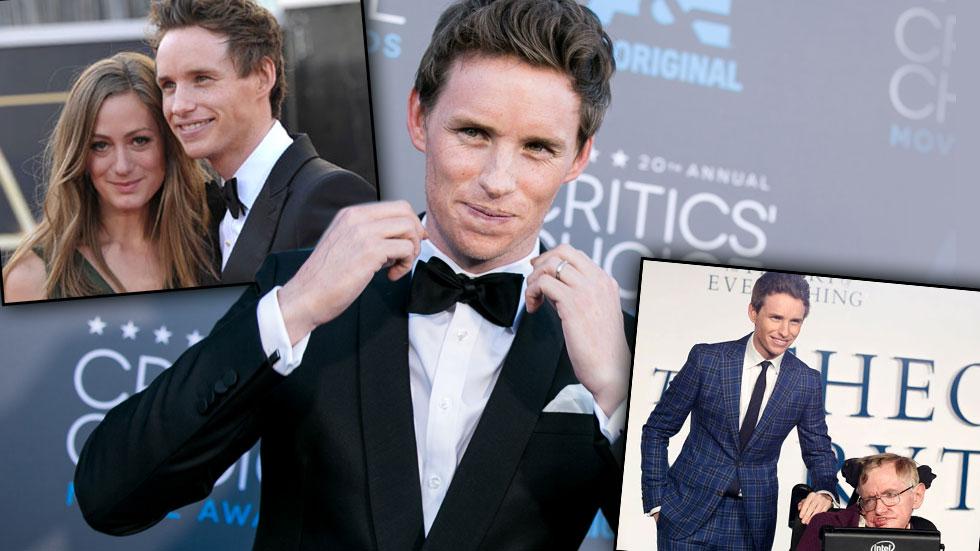 His name is on the tip of everyone's tongue this awards season after his breathtaking portrayal of acclaimed physicist Stephen Hawking in The Theory of Everything. But how much do we really know about Best Actor Oscar nominee – and Golden Globe winner – Eddie Redmayne? While his life is a bit short on scandals there are quite a few quirky and cute facts about him.
Article continues below advertisement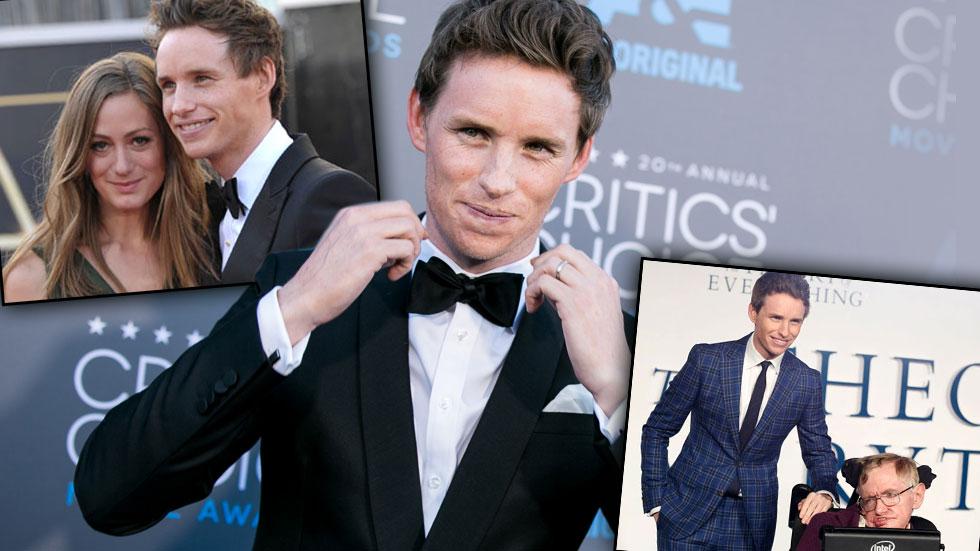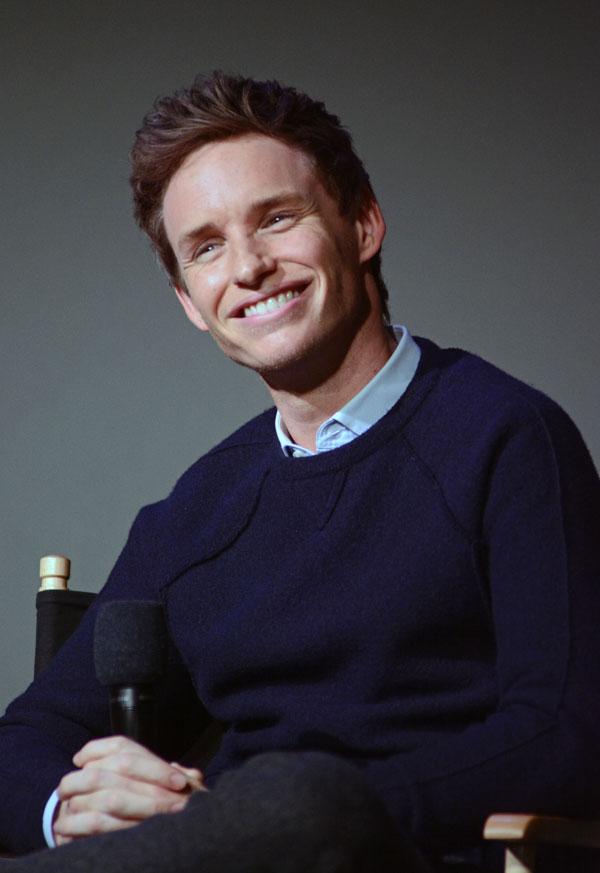 Redmayne went to Eton, one of the top schools in England, with another famous Brit – Prince William. In fact, they were both on the same rugby team! He told Glamour magazine, "I always felt slightly sorry for him because everyone wanted to tackle the future king of England." Redmayne also said, "He's a wonderful man."
Article continues below advertisement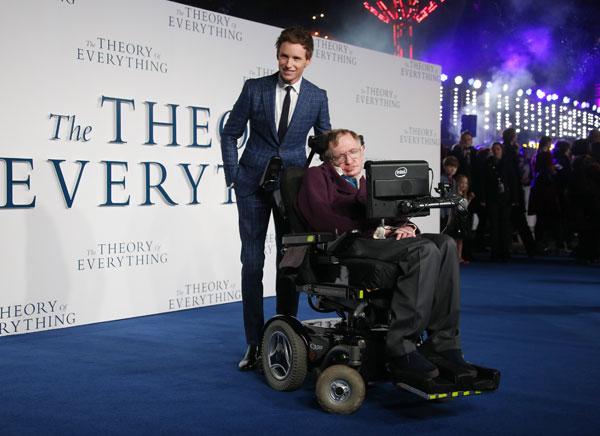 His first meeting with Stephen Hawking didn't get off to a good start when he gushed to the professor that their birthdays are two days apart and they are both Capricorns. (Hawking was born on January 8 and Redmayne's birthday is January 6.) To which the ALS sufferer and cosmologist cuttingly replied, "I am an astronomer, not an astrologer!"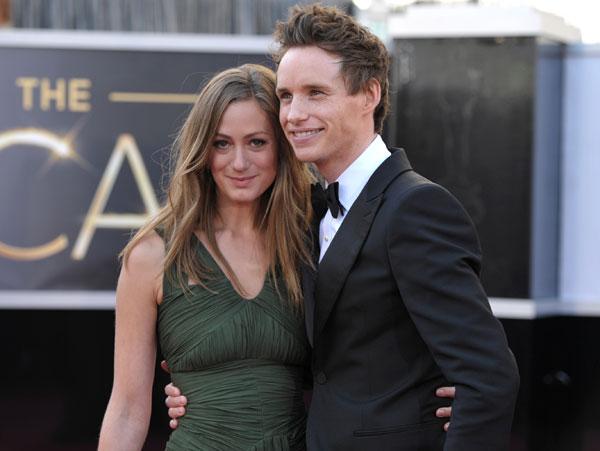 When Redmayne spoke to the Good Morning America team about his Oscar nomination, he pointed out that his wife had left Los Angeles early to return to the U.K. where she has a "proper job." That's because his wife, Hannah Bagshawe – whom he married in December 2014 – is a publicist, not an actress or a model. The couple got engaged earlier that year after Redmayne asked his future father-in-law's permission.
Article continues below advertisement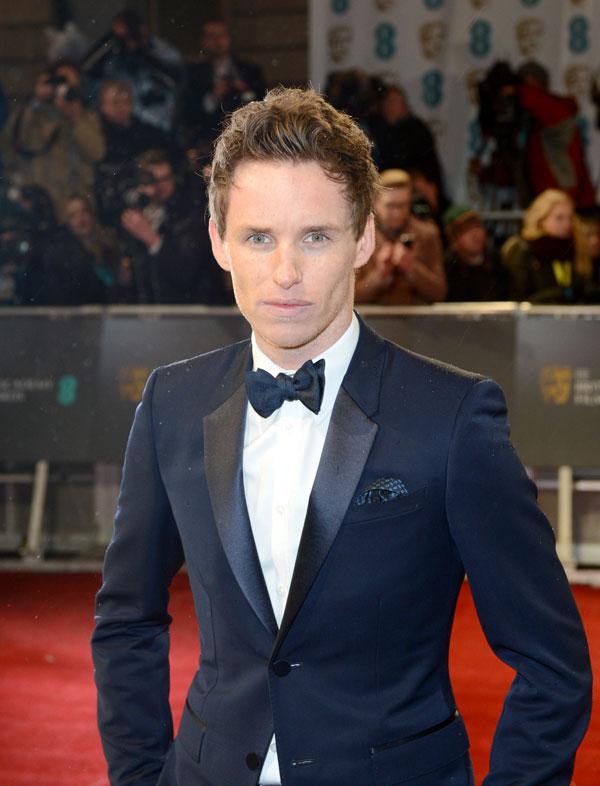 Redmayne stood Sally Field up at the 2013 BAFTAs where they were supposed to be presenting an award together. The actor had to make a quick exit because he was suffering from food poisoning and started vomiting backstage. He told Jennifer Lawrence who spoke to him for Interview magazine, "I legged it down some stairs in the Royal Opera House just out of the auditorium and preceded to projectile vomit the entire way down the corridor!"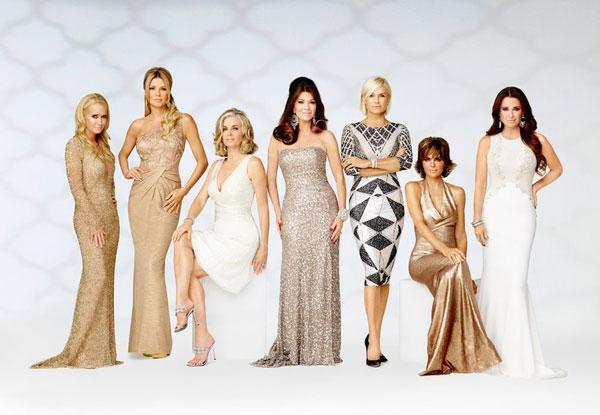 He went to Eton with Prince William and studied Art History at Cambridge University. So what does Eddie Redmayne like to watch in his spare time? Apparently he is a big fan of reality TV like the Real Housewives series. He told Lawrence, "I've been a closet lover of faux-reality TV since The Hills. It's bad."
Article continues below advertisement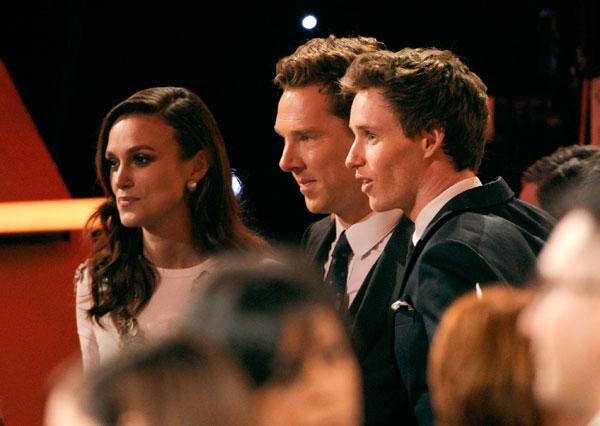 They may be competing for the Best Actor award at the Oscars but Benedict Cumberbatch and Redmayne go back a long way. So it's no coincidence that the actors (who have both portrayed Hawking on screen) exchanged congratulatory text messages when the nominations were announced. Redmayne seems genuinely baffled by the Cumberbatch fans – or "Cumberbitches" as they call themselves – who follow his friend around the world. He said, "I really wouldn't know what to do with the situation."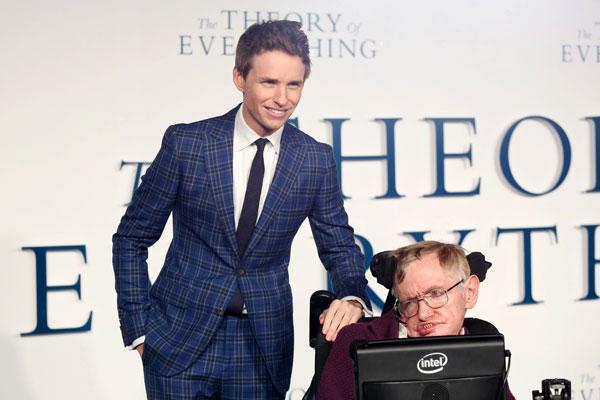 Stephen Hawking is one of the most famous suffers of the motor-neuron disease, ALS. But in order to morph into the professor and the body that is crippled by the condition, Redmayne trained with a dancer. He told Lawrence, "Like learning steps, you never have a hold of it – I'm a s**t dancer by the way – but once you know the steps, you can then play."
Article continues below advertisement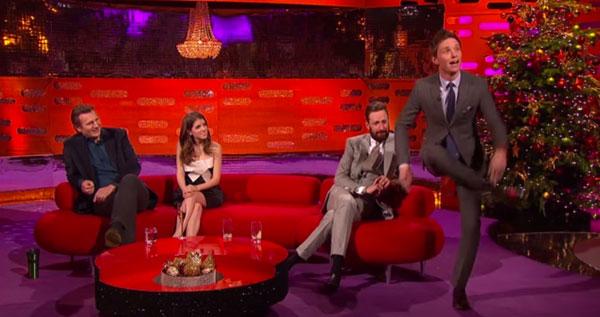 During a New Year's Eve appearance on The Graham Norton Show in the U.K., however, he proved that he can dance when he performed the little jig he did, aged 11, during an audition for the West End musical Oliver. He told the audience, "I feel like everyone in England at some point played someone in Oliver and I wanted to be in the gang but I only got the part of Workhouse Boy No. 43."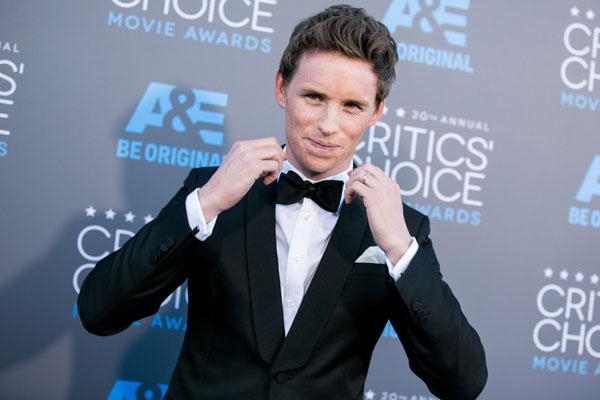 He has won a Tony, a Golden Globe and has been nominated for an Oscar, but Redmayne is still crippled with nerves and never more so than when he got The Theory of Everything role. He said, "I'm just one gigantic ball of rancid fear and self-consciousness. I'm entirely fueled by fear, so the fact that I knew it could be a catastrophic disaster made me unable to sleep…"
Article continues below advertisement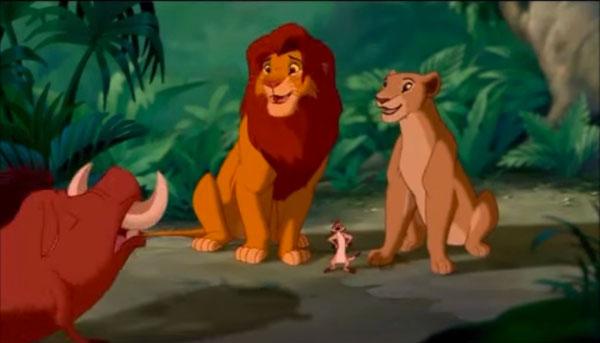 Forget the girl-next-door, Redmayne's first crush was on a beloved Disney cartoon character. He told Graham Norton, "I loved The Lion King when I was younger and I had a weird obsession with Nala." The giggling actor then said, "Look at that face! She's so sweet."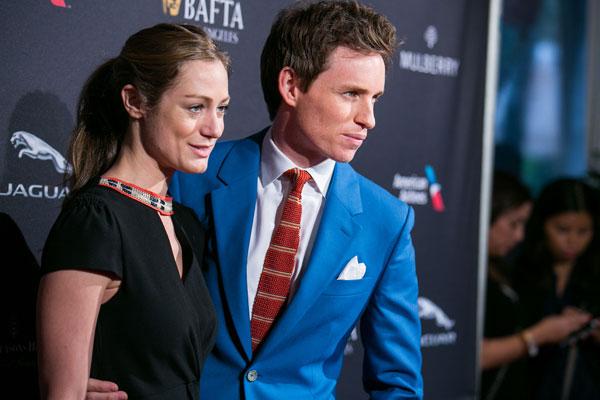 The actor confessed to People magazine in 2013 that he is colorblind and his future wife helped him to select clothes for events. He said, "When I go out to premieres and events, I have to check with my girlfriend that the trousers match the top… I recently wore a blue suit – and I had to ask her if it was really blue rather than purple."
Article continues below advertisement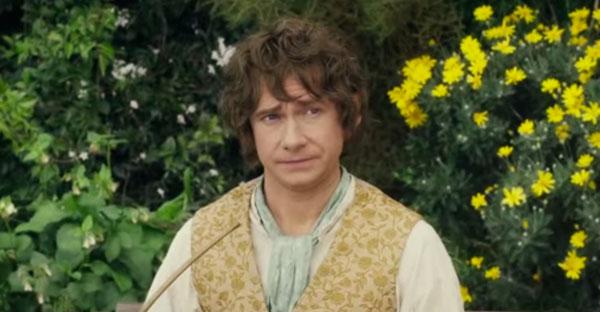 He unsuccessfully auditioned for a part in The Hobbit. Redmayne revealed that he tried for the part of Bilbo Baggins, which was later given to fellow Brit Martin Freeman.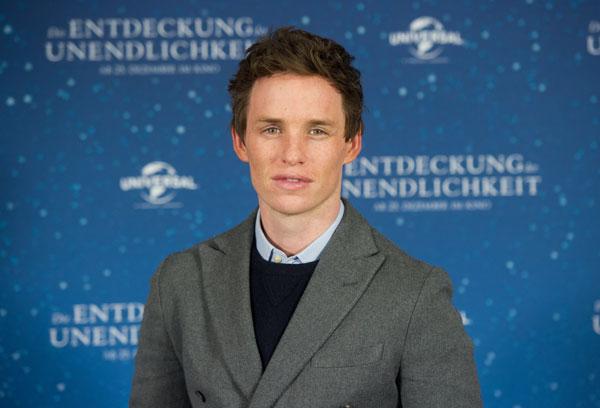 According to U.K. newspaper the Daily Mail, Redmayne earned a bash on the leg the morning he found out he had won an Oscar nomination. He told the paper that he hurt himself while rushing in the nude to talk to his manager who was banging on his hotel room door. He said, "I was trying to grab a towel to protect my modesty."