Kim Kardashian Blindsided By Kanye West's Plan To Move Daughter North To Paris – Without Her!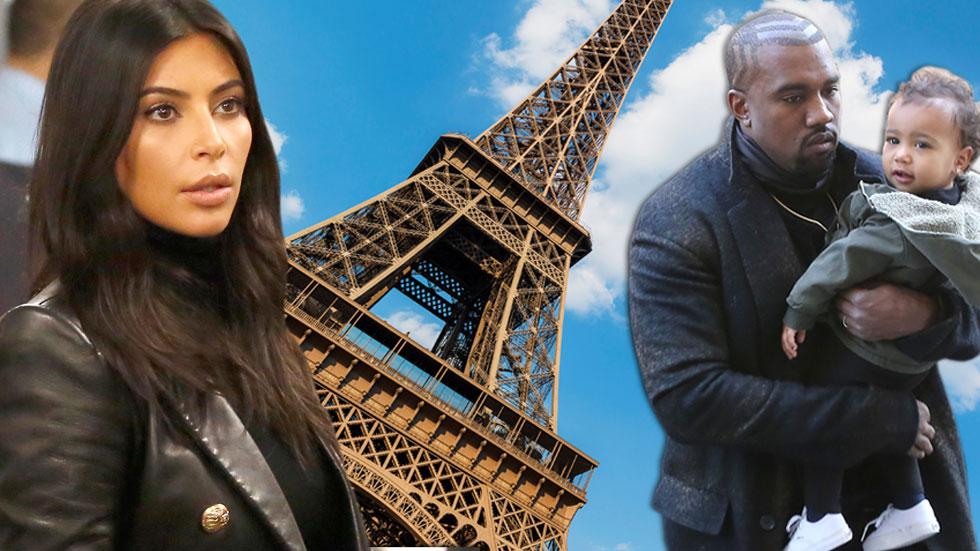 Kanye West is moving on – and could be leaving Kim Kardashian in his wake!
The rapper is planning on making a full-time relocation to Paris early next year, In Touch is reporting. But the "Stronger" performer allegedly wants to take daughter North with him, even if it means leaving his wife behind in the states.
The reality star and West have been feuding for a while, the magazine claims, and the couple allegedly had a blow out fight right before her wild birthday party at Tao Nightclub in Las Vegas.
Article continues below advertisement
"While they were getting ready, Kanye calmly told Kim that he was planning on making a move to Paris…and he was going to do it with or without her," an insider tells the magazine. "It was like a sucker punch to the back of her head."
According to the insider, the Keeping up with the Kardashians star didn't take too kindly to the news.
"She screamed back that there was no way in hell he was taking North, then ran out of the room sobbing."
But if this 5-month marriage shouldn't work out, it will be Kardashian's third failed union. The insider tells In Touch that even though the humiliation used to bother her, she has since gotten over it.
"The ruse stopped that night," the source said. "She's finally done with The Kanye Show – a divorce and custody battle are imminent."
Do you think Kanye West and Kim Kardashian will get divorced? Sound off in the comments below.