Kelly Clarkson Makes Post-Baby Debut In ALS Ice Bucket Challenge – Watch The Video!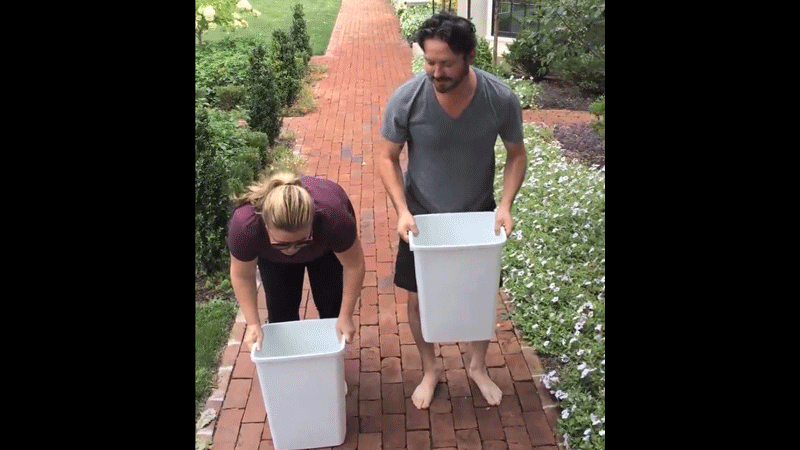 Kelly Clarkson has made her grand return to the world since giving birth to her daughter. But instead of debuting her post-baby self on a red carpet, she opted to participate in the ALS Ice Bucket Challenge with her husband, Brandon Blackstock.
Posting the video to her Facebook page, Clarkson proved to fans that not only does she support a good cause but she also showed that she was ready to show everyone that celebrities shouldn't have to hide until they have their pre-baby bodies back.
Article continues below advertisement
Post by Kelly Clarkson.
The "Since U Been Gone" singer has since been praised for her "normal" look by fans. Facebook user Amber Mindus commented, "She looks fabulous!!! - we need more NORMAL looking lady celebrities out there!!!"
"She's BEAUTIFUL, HILARIOUS, STUNNING, SWEET, GENEROUS, DOWN TO EARTH, and just the RIGHT SIZE for HERSELF and HER MAN," wrote Kim Whitley Jordan on the singer's post.
As RadarOnline.com previously reported, Clarkson said in an interview that she wouldn't be in any rush to get her pre-baby body back. Shortly after announcing her pregnancy, the former American Idol told her interviewer that she wouldn't be a model.
MORE ON:
Brandon Blackstock
"Everybody calls me fat all the time, so I can't wait to have a reason, instead of everybody just being a jerk!" the singer said.
"I've never been Gisele Bündchen, so ain't nobody expectin' that! I like to set a low standard so people don't expect a lot."
Facebook user Dana Brien would agree. She commented on the singer's video, "I would rather see women this way than bones and no curves... Too much emphasis on skinny women."