Turpin House Of Horrors Parents Await Sentencing After Torturing 12 Of Their 13 Kids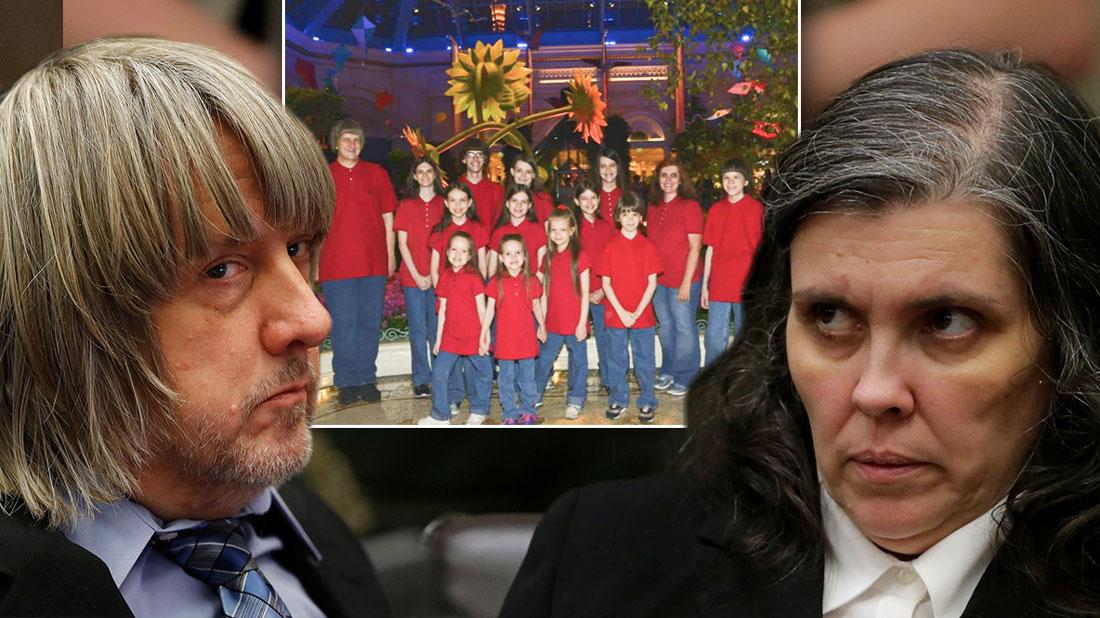 The monster parents who tortured 12 of their 13 kids inside their California house of horrors will be sentenced this Friday, April 19, after pleading guilty to their crimes.
As RadarOnline.com readers know, David Turpin and Louise Turpin were arrested on January 14, 2018 after one of their daughters escaped the family home and alerted authorities, saying that her parents had been torturing her and her 12 siblings for years.
Article continues below advertisement
When officials entered the worn-down Perris house, they found children "shackled to their beds with chains and padlocks in dark and foul-smelling surroundings," according to police.
When asked about the abuse they'd endured at the hands of their parents, the kids said they were forced to defecate on themselves and sit in their filth for months. They were fed once a day and allowed to shower once a year. They were not able to use the internet, play with other kids or go to school, and one of the girls alleged that her father touched her sexually and often made her sit on his lap while naked.
The extreme torture the kids endured stunted their growth and learning capabilities. By the time police rescued them, they had little knowledge of basic human routines, social issues, or technology. They didn't even know how to brush their teeth.
David and Louise made the kids wear matching, ultra-conservative old-school outfits. And bizarrely, though they rarely left their grimy house, they took many family trips to Disneyland — where they also wore matching outfits.
When questioned by authorities, the parents were unable to provide a logical reason why they treated their children in such a horrific manner.
Days after their arrest, it was revealed David and Louise were almost caught eight years ago, when one of their kids escaped from their Texas home and tried to call for help. They left the home and completely disappeared the next day.