Nude Photos, Cheating & DUIs! 'Dancing With The Stars' Secrets & Scandals UNCOVERED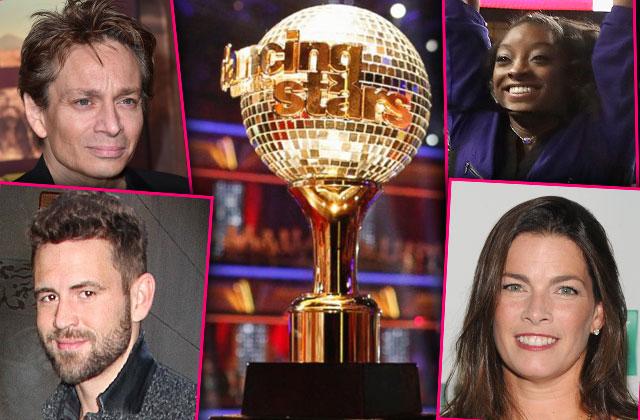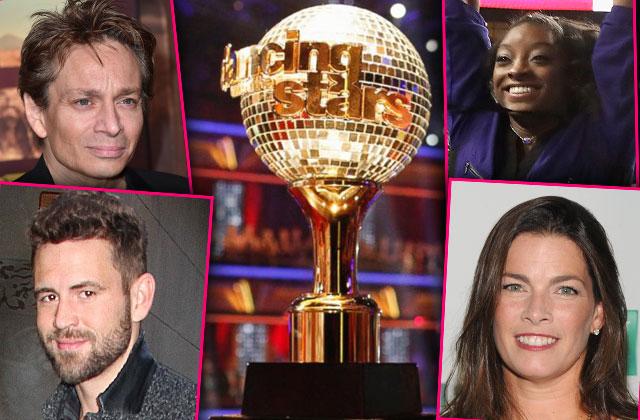 Dancing With the Stars is back – and the contestants are more scandalous than ever! From Simone Biles' sad childhood to Heather Morris' nude photo scandal, check out the most shocking secrets of season 24's cast.
Article continues below advertisement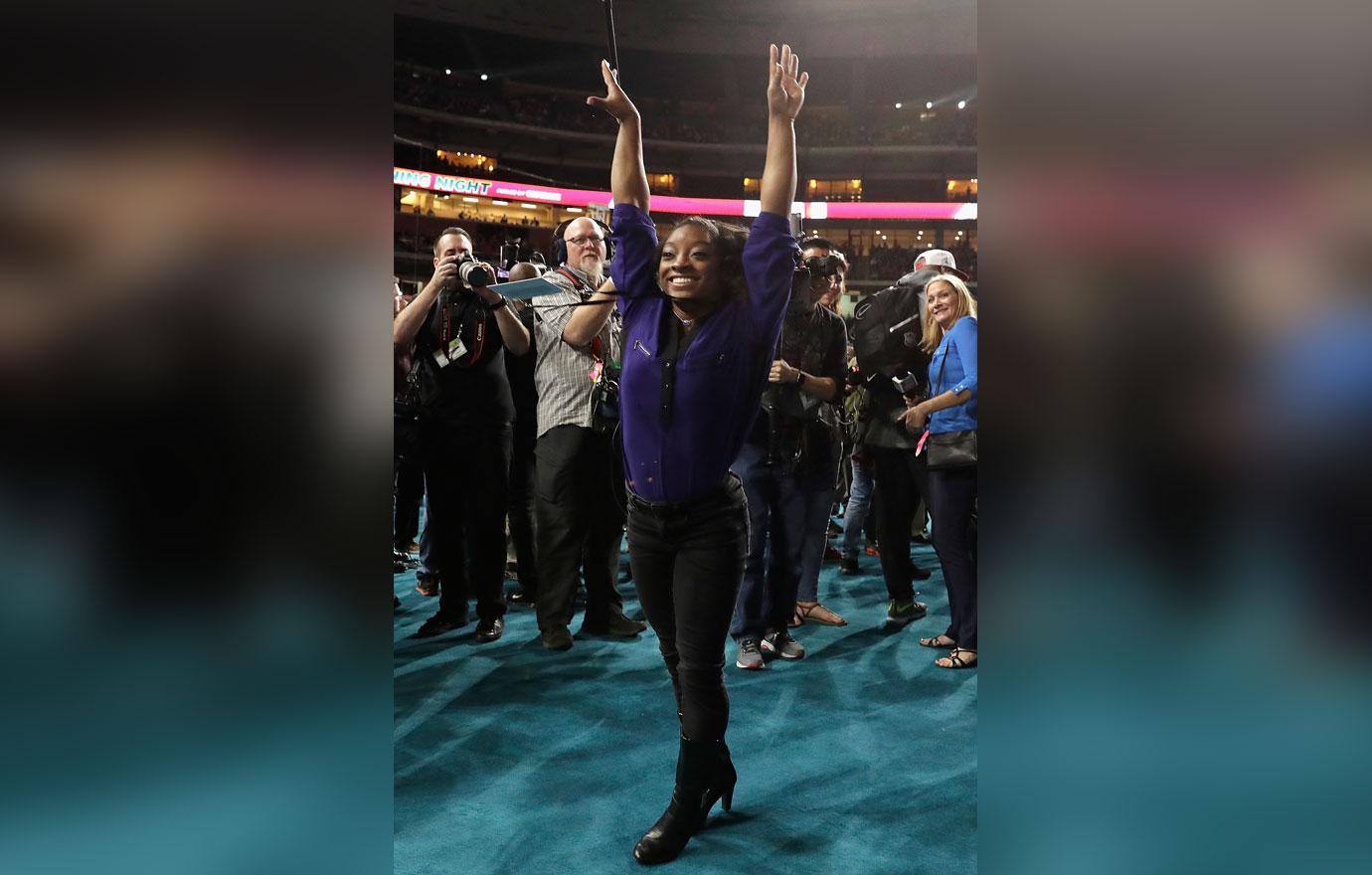 Simone Biles may be free of scandal, but her parents have lengthy criminal records. Simone's mother Shanon Biles has been arrested at least 20 times over the past 20 years for crimes including assault, theft, disorderly conduct, driving under the influence and drug paraphernalia possession. But Simone's sad childhood began even before she was born. On August 17, 1996, she was arrested for petty theft while pregnant. The case was dismissed. In December of that year, she was arrested for theft again and was sentenced to 180 days in jail. She was arrested for the crime a third time nine days later and was sentenced to 180 days in jail. She was ordered to 30 days in jail again when she was arrested for criminal trespassing a week later. Just weeks before Simone's birth, she was arrested on criminal trespassing charges. The case was dismissed.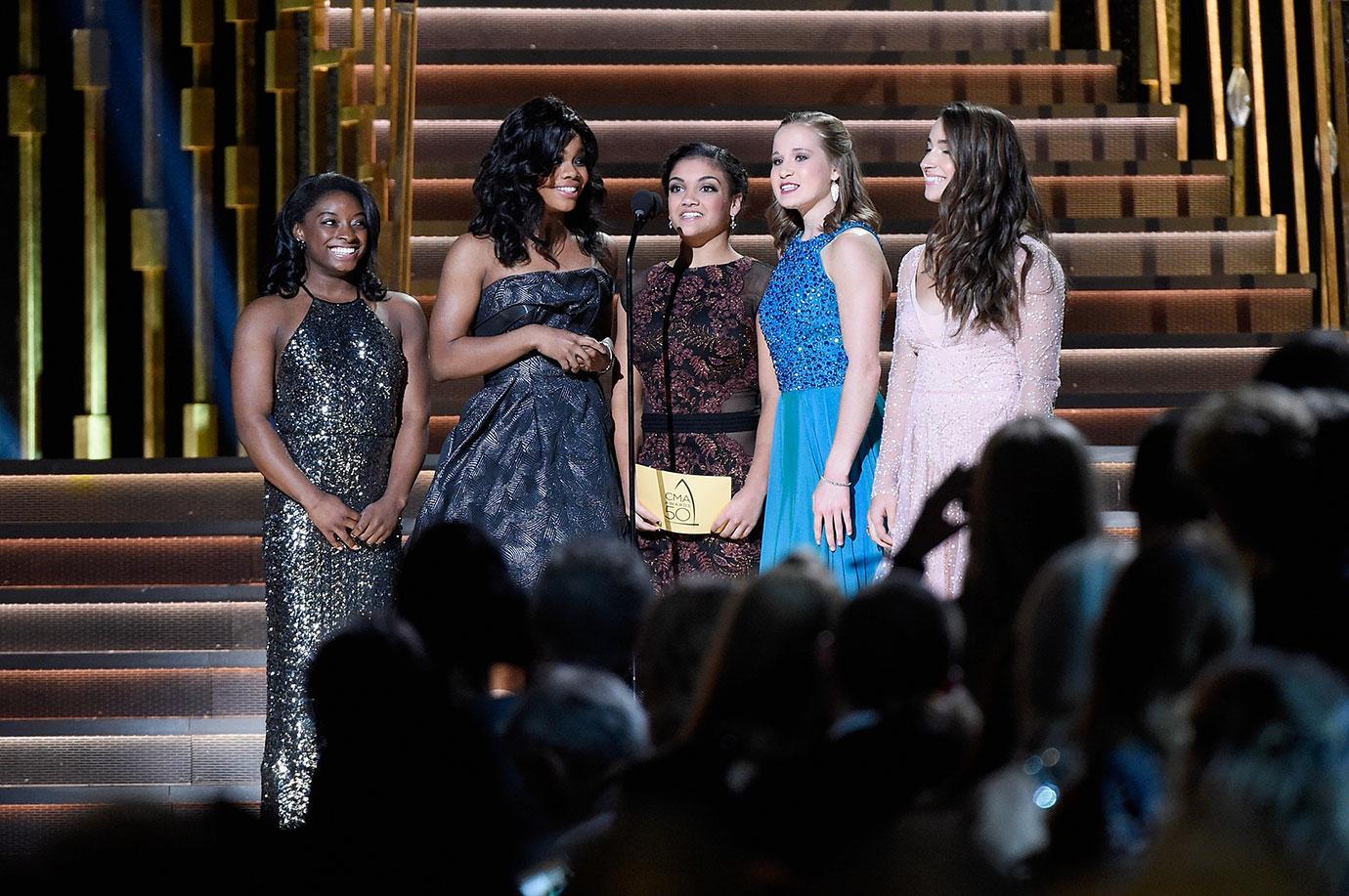 As for Simone's father Kevin Clemons, he was charged in February 1987 for kidnapping and raping a family member. He was arrested and placed on $5,000 bond before the case was dismissed. A month later, he was charged with attempted aggravated burglary. He pled guilty and was sentenced to 30 days in jail. Six months later, he pled guilty to another attempted aggravated burglary and criminal trespassing charge. He served 30 days in jail. Two months later, he was sentenced to 18 months in jail in relation to five other cases when he pled guilty to attempted grand theft auto with possession of criminal tools. He was sentenced to 5 to 25 years in prison in December 1987 when he pled guilty to another aggravated burglary charge, concurrent with three other cases. Eight days later, he was behind bars for 18 months in relation to another attempted grand theft auto charge. He then pled guilty to two charges of aggravated burglary and theft in 1988. He was sent to jail yet again.
Article continues below advertisement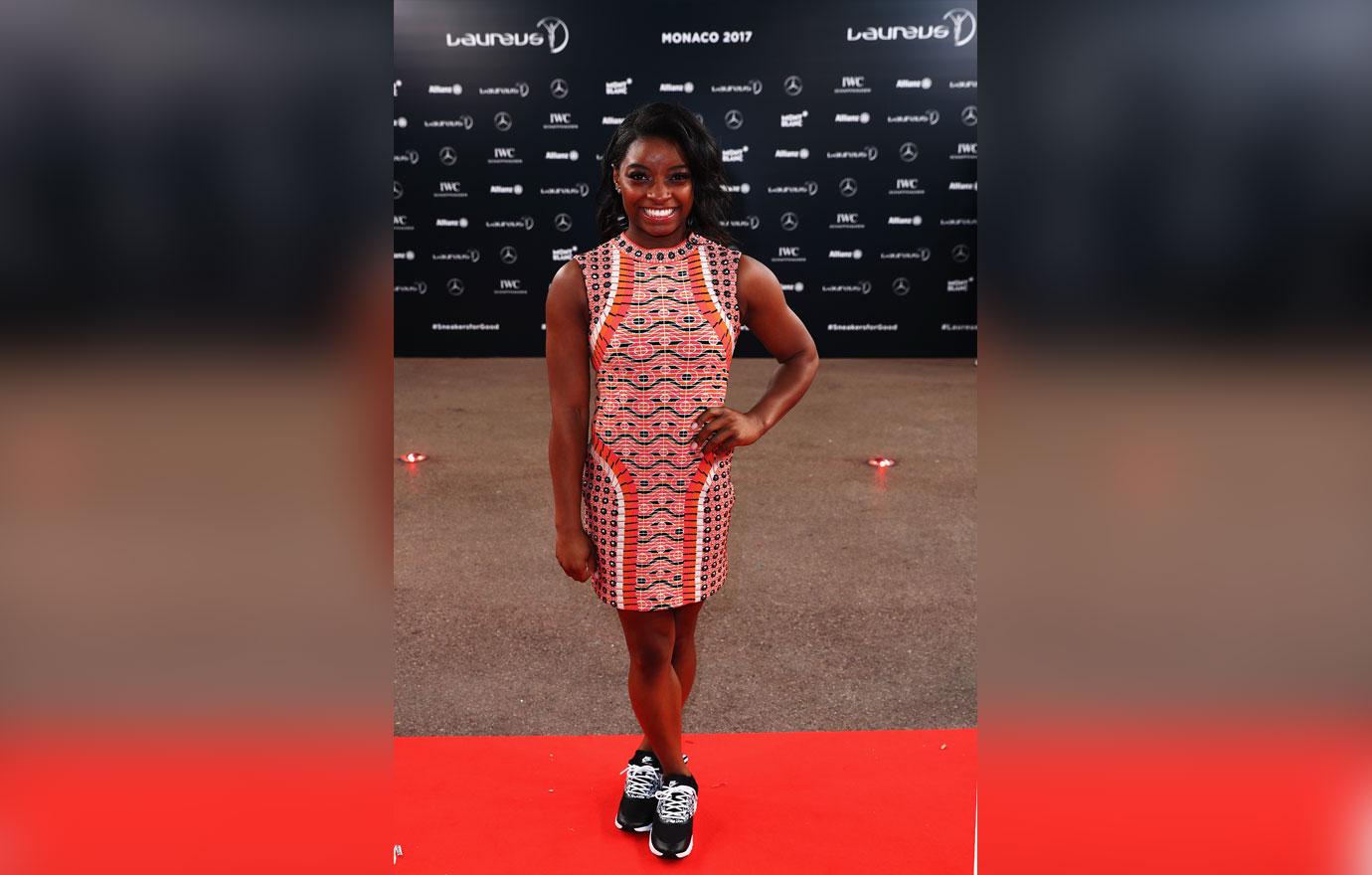 Fortunately for Biles, Shanon signed away her parental rights to Simone and her little sister Adria in 2000. Their maternal grandparents Ron and Nellie adopted the sisters. They have cared for them ever since, allowing Biles to train and go on to win four gold medals and a bronze at the Rio Olympics.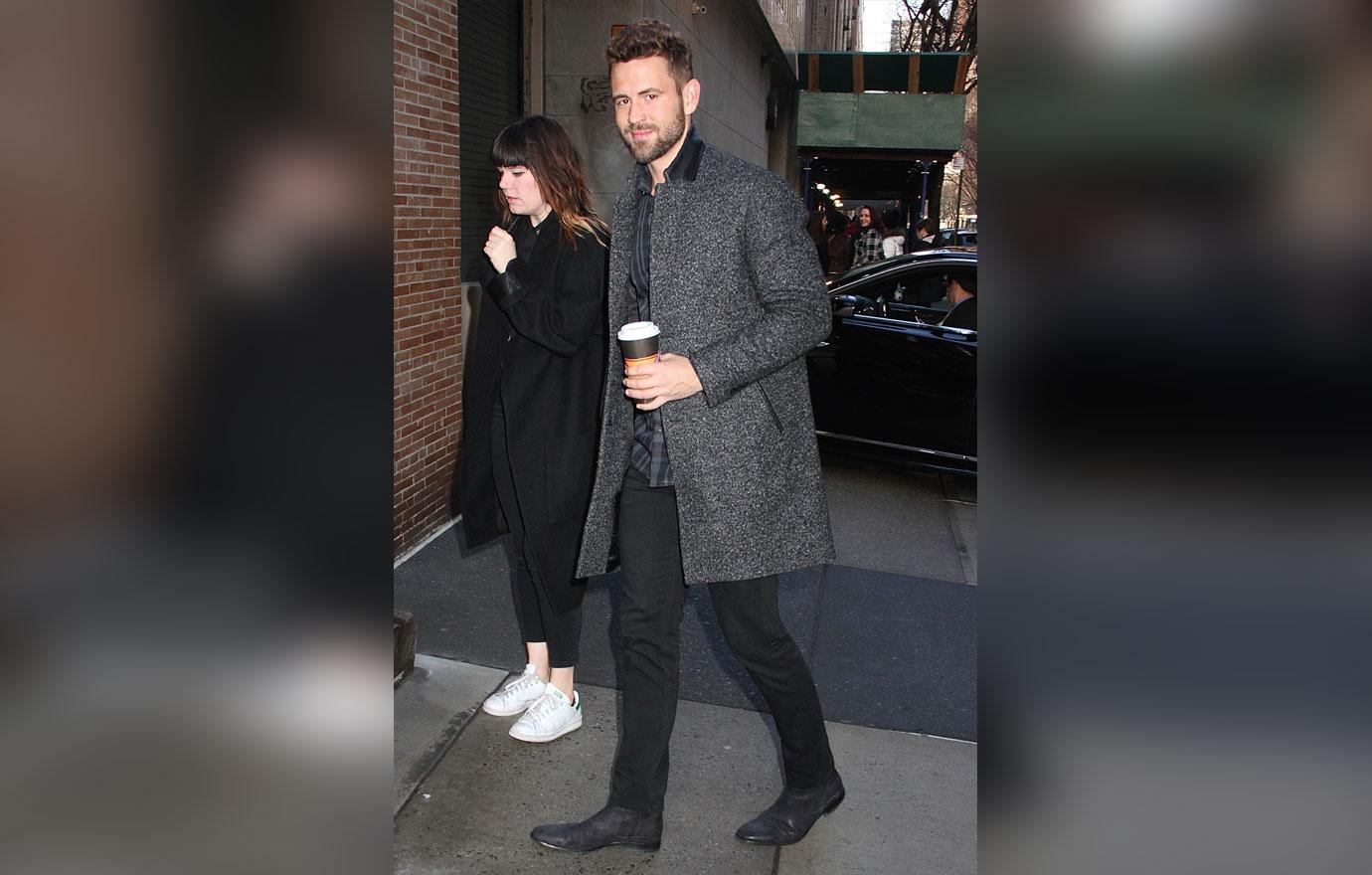 Before Nick Viall became The Bachelor, he was the villain! The current star of the reality dating competition became one of the most-hated contestants when he exposed his sexual relationship with ex Andi Dorfman on After The Final Rose. But he didn't stop causing drama there, as he returned to find love on Kaitlyn Bristowe's season of The Bachelorette. He became hated once again when he slept with Bristowe before going to the fantasy suite.
Article continues below advertisement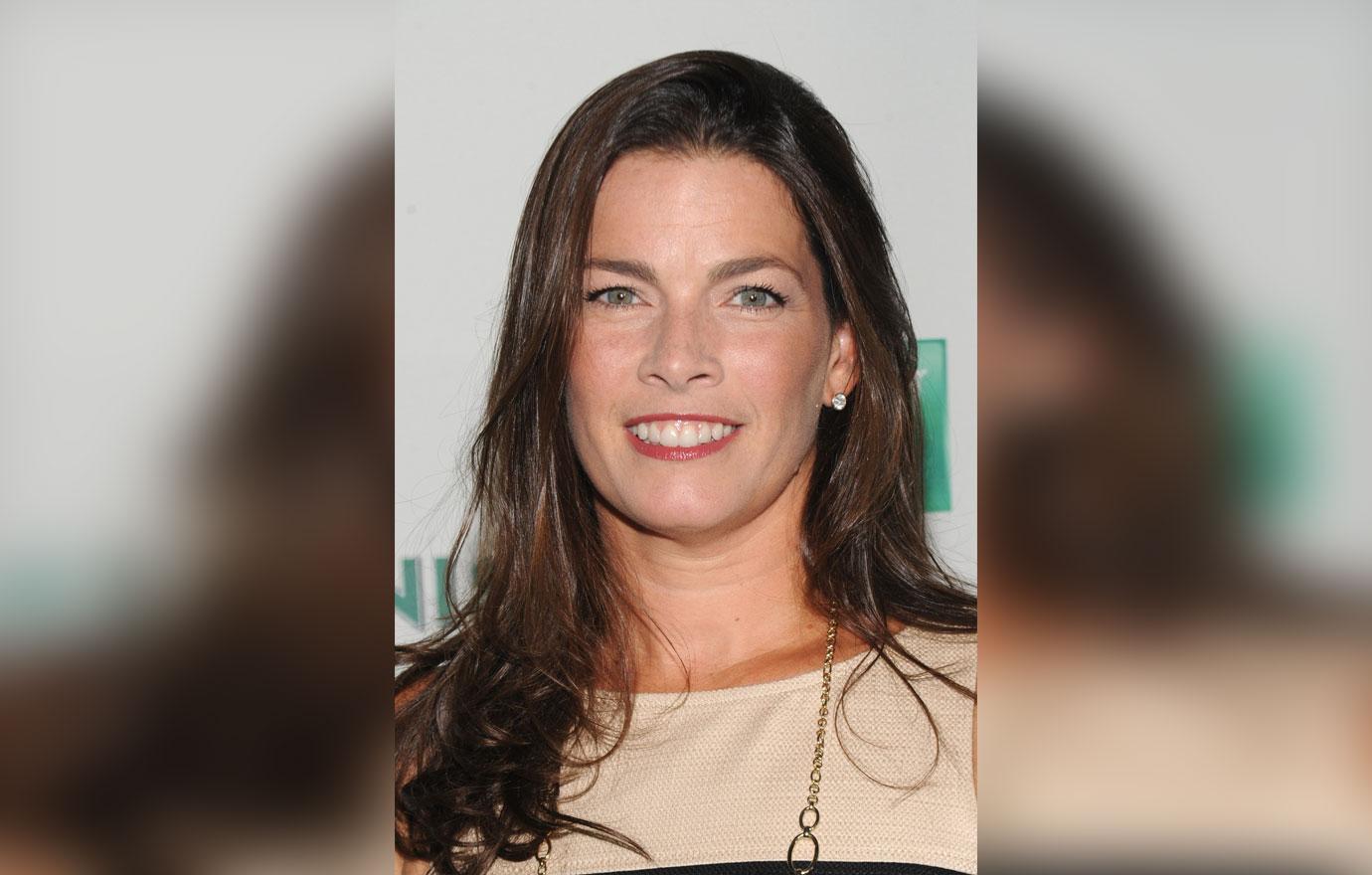 Nancy Kerrigan may want to steer clear of Tonya Harding on the dance floor! Harding's ex-husband Jeff Gillooly and her bodyguard Shawn Eckardt hired Shane Stant to break Kerrigan's leg during a practice session at the U.S. Figure Skating Championships. Kerrigan fortunately recovered in time to compete at the 1994 Olympics, where she took home silver. Harding came in eight and was later banned from competing. She was pled guilty to conspiracy charges and served three years probation, completed 500 hours of community service and paid a $160,000 fine.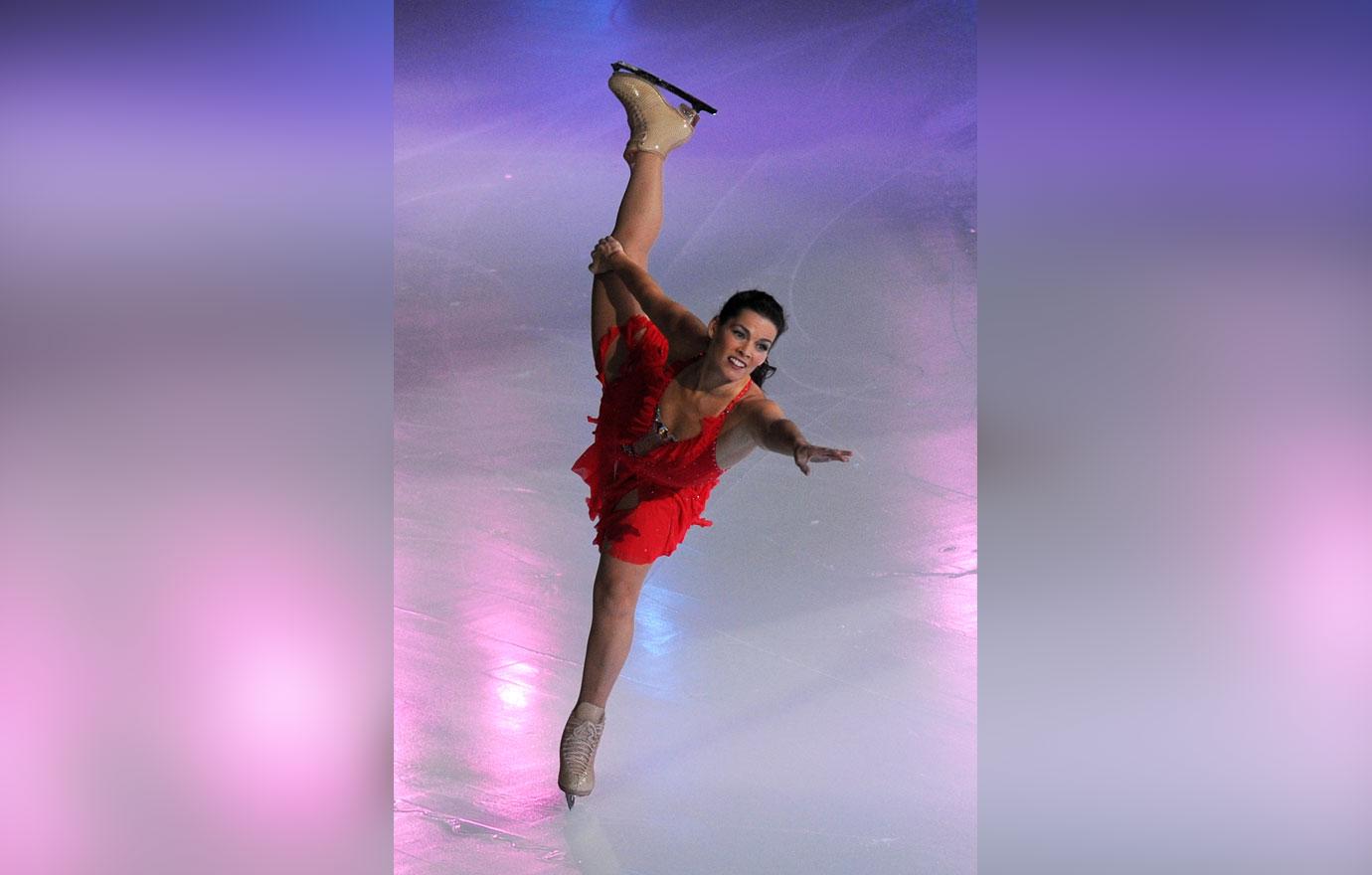 But the drama for Kerrigan didn't end here. Her brother Mark was arrested for assault and battery against their father Daniel when an argument turned physical in 2010. Mark grabbed his father around the neck before he collapsed. He was acquitted of manslaughter in 2011.
Article continues below advertisement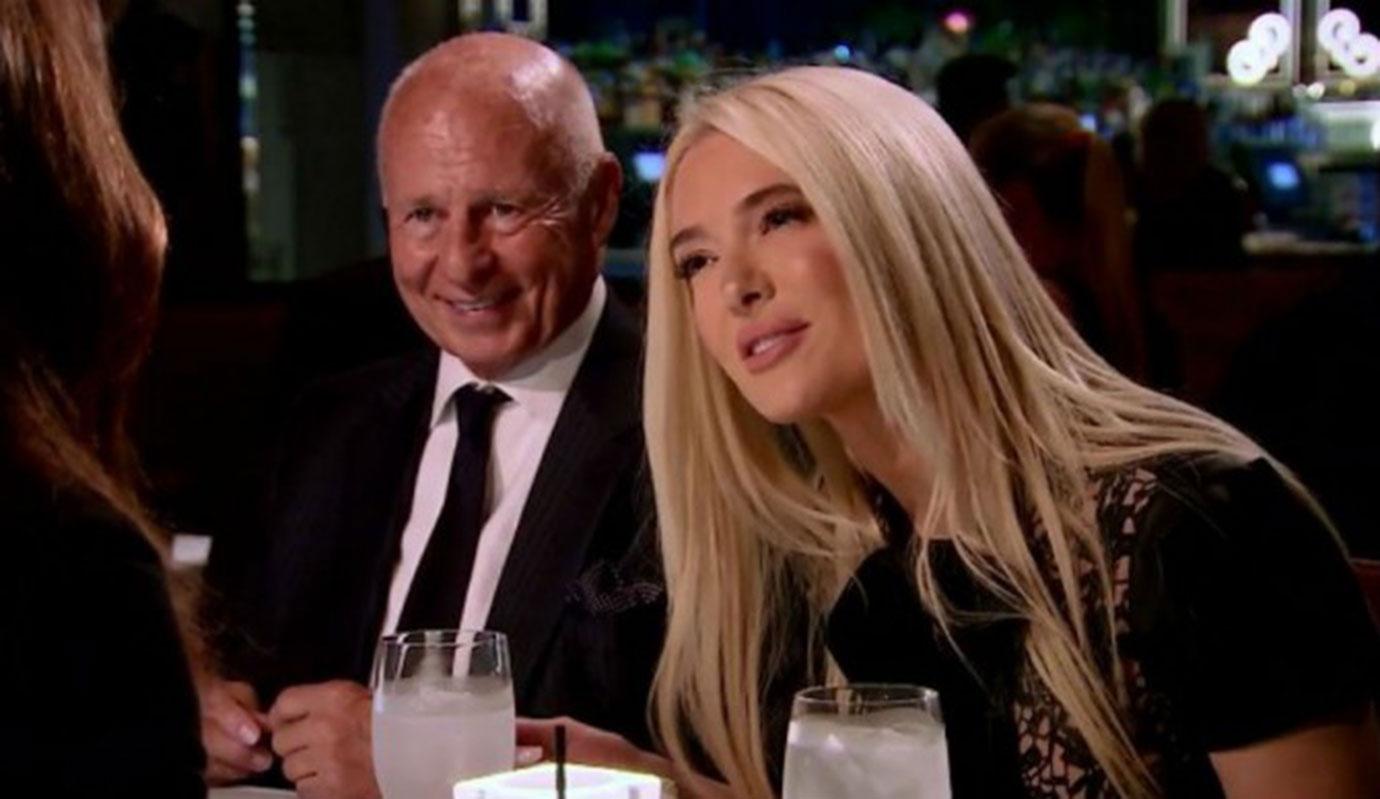 As if Erika Jayne's marriage to her much-older 76-year old husband Tom wasn't scandalous enough, she has a racy past! Her attorney husband screened one of her racy music videos at a Christmas party. Jayne was described as being "scantly clad" and "gyrating" in the video. "Another person in attendance describes the video as 'rock and soft porn," the Metropolitan News Enterprise wrote at the time. But that wasn't all, as Jayne caused conflict with her co-stars when she flashed her vagina to Dorit Kemsley's husband during drinks before an event.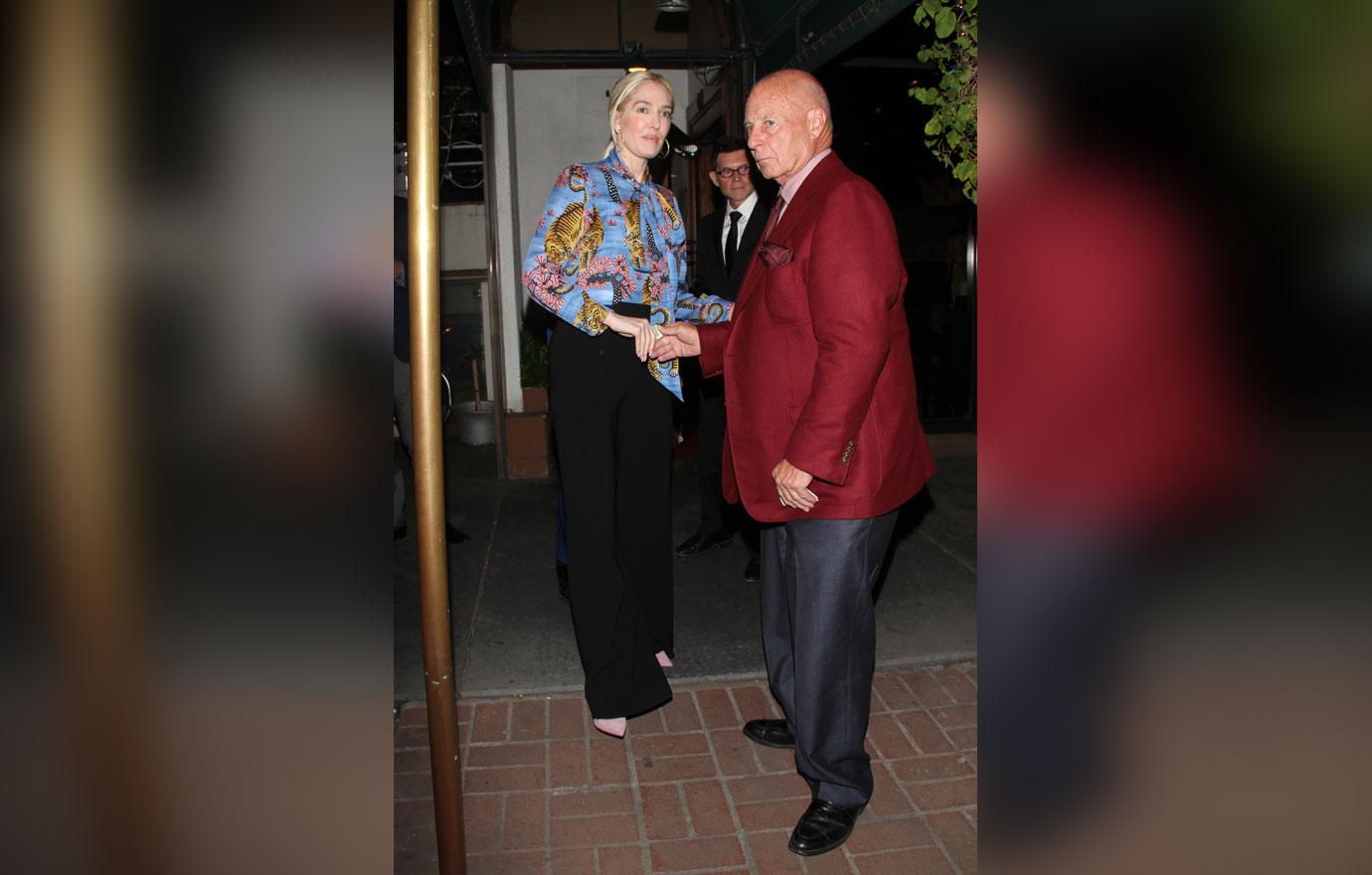 Article continues below advertisement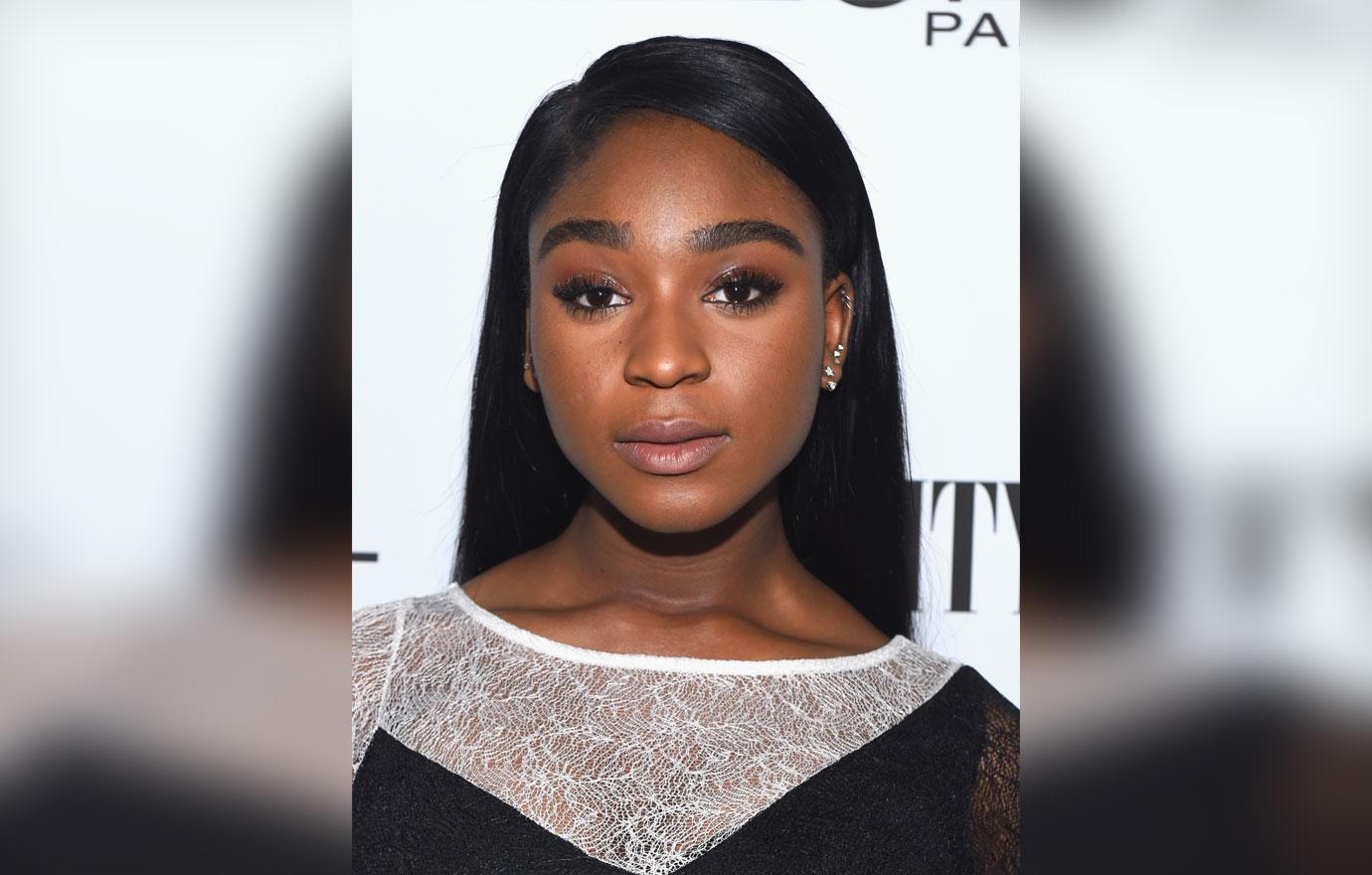 In August, Normani Kordei was accused of shading her Fifth Harmony bandmate Camila Cabello during a Facebook Live interview. When asked to describe her bandmate's best quality, she hesitated to respond before eventually saying, "She is… Let's see. Camila. Very quirky. Yeah." Although Kordei denied a feud, Cabello left the group in December.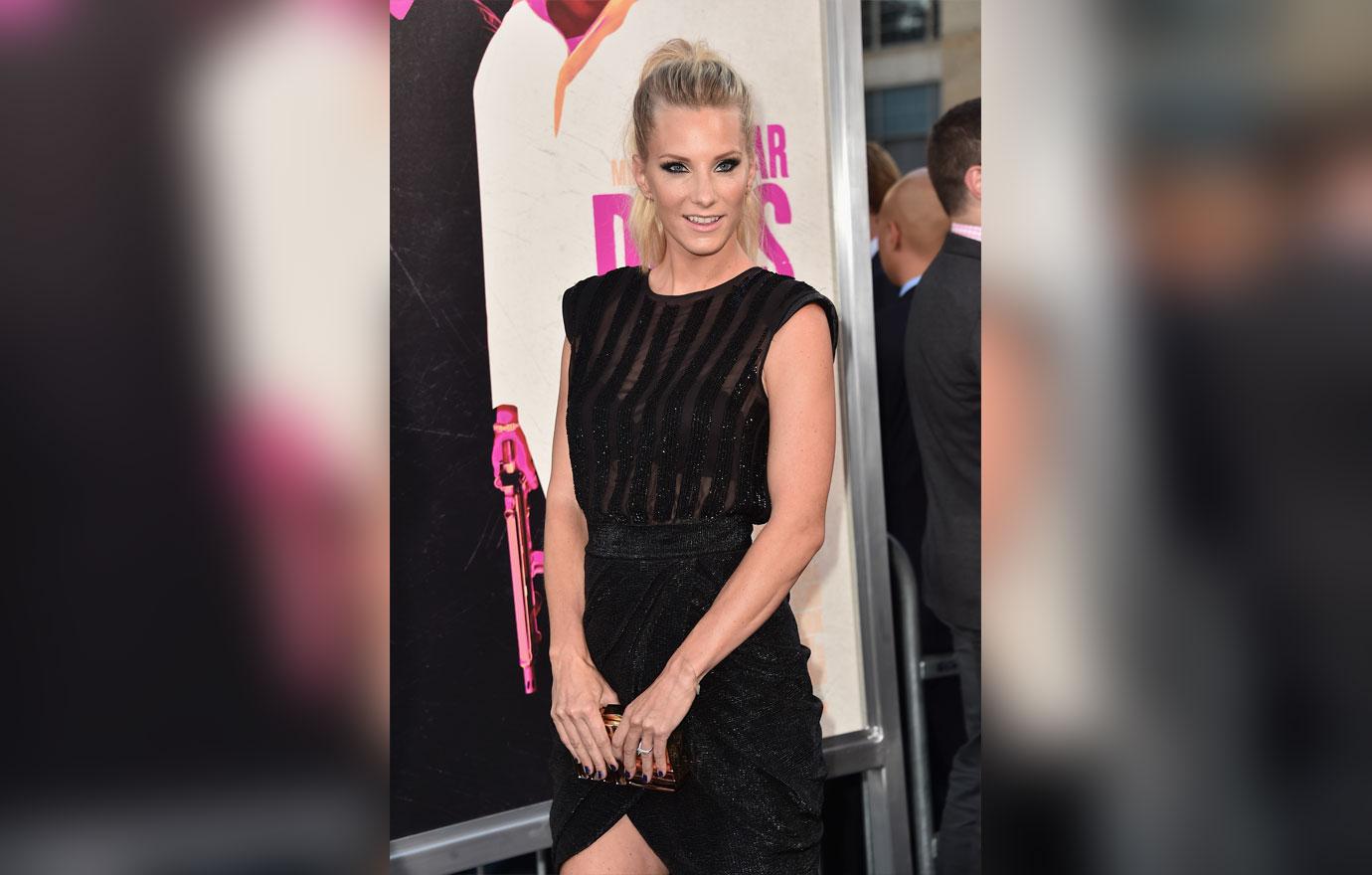 Former Glee star Heather Morris was the victim of a nude phone hacking scandal when naked pictures were posted on CelebSlam. But that wasn't the first time fans saw too much of the actress. In 2010, nude photos surfaced of her when she was a model. "I kind of thought it might happen," she told Extra. "I understand completely where it came from. For me, I think they are beautiful. It's not something I'm ashamed of. Everybody should do tasteful beautiful nudes. So when you get older you're gonna be like, 'Oh that's when my body looked so great!'"
Article continues below advertisement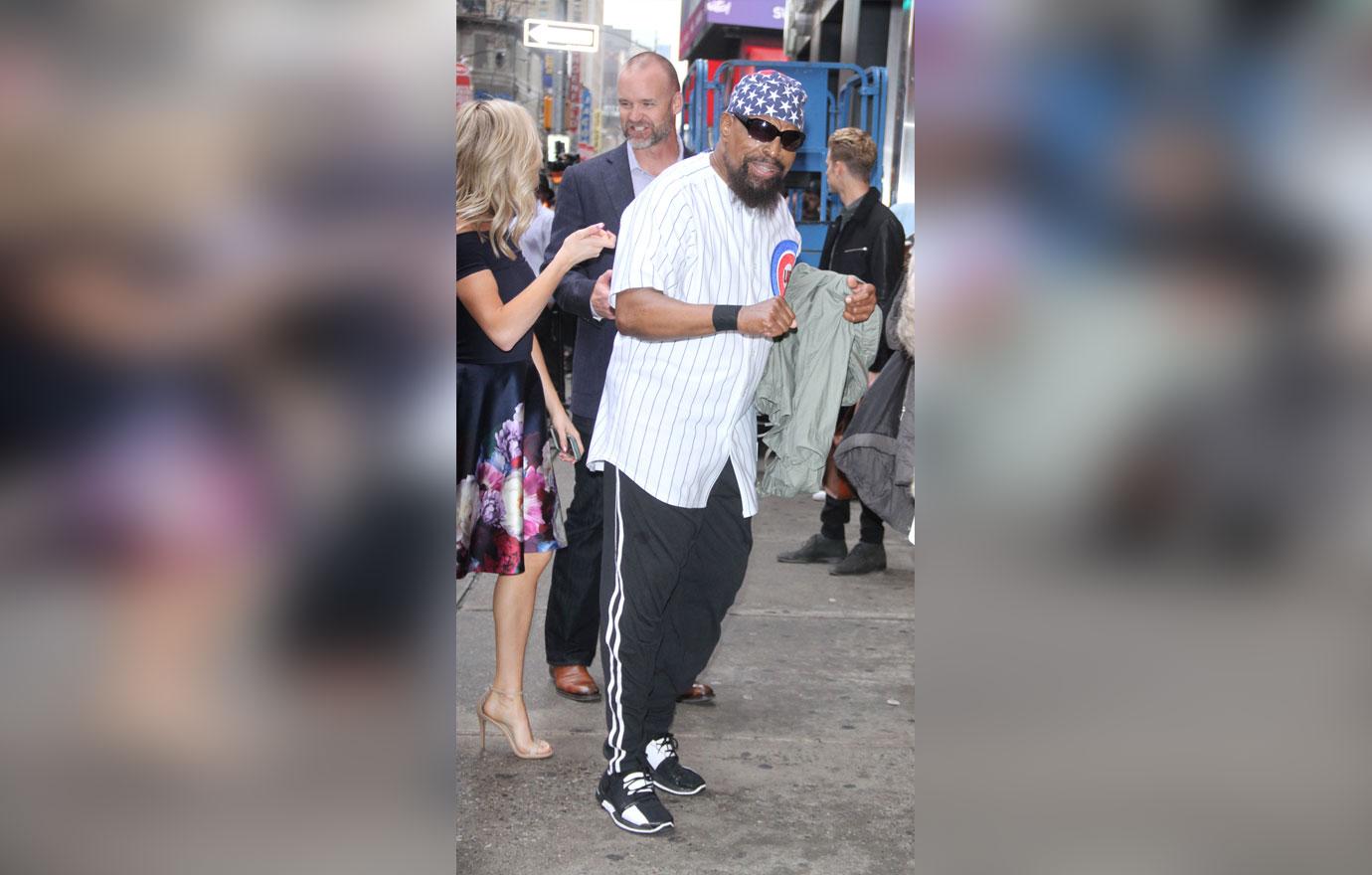 Will Mr. T's secret son be cheering him on? Mr. T, whose real name is Laurence Tureaud, was hit with a lawsuit when a man named Alexander Taylor claimed to be his son. "Mr. T had a responsibility and obligation as a father to help provide Alexander with the basic needs of food, clothing, and shelter," the lawsuit obtained by RadarOnline.com read. Taylor claims the actor chose to "neglect and abuse" him during his childhood. The lawsuit continued, "Perhaps things would be different if Alexander did not know his father; Mr. T spent quite a bit of time with Alexander for example Mr. T would take Alexander to preschool. Then all of a sudden Mr. T walked out of Alexander's life and never looked back." The lawsuit claims Taylor eventually joined a gang due to Mr. T's "emotional child abuse" and "emotional distress." The lawsuit was dismissed in 2013.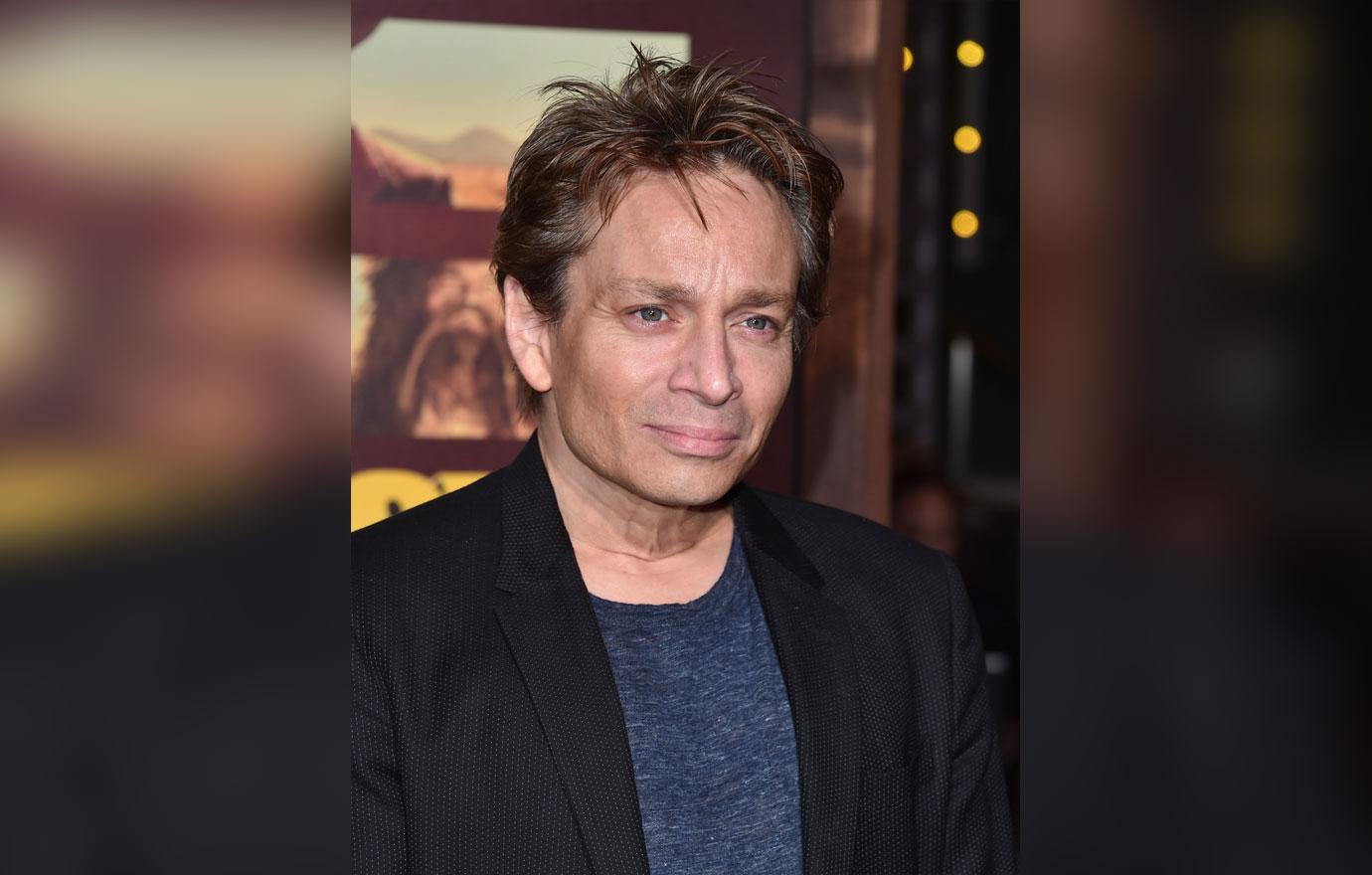 Chris Kattan's marriage to Sunshine Tutt only lasted eight weeks—and cheating is to blame for the demise of their relationship. A source told The National ENQUIRER that he caught his wife with an ex-boyfriend! "Chris walked in on Sunshine while she was with her ex," the source said. "He was away making a film, came home unexpectedly – and dumped her on the spot. Chris contacted his attorney and told the lawyer to 'work it out – pay her a lump sum so we can both move on.'" But her family claimed Katten was the one with a wandering eye, as insiders allege he's the one who met someone else!
Article continues below advertisement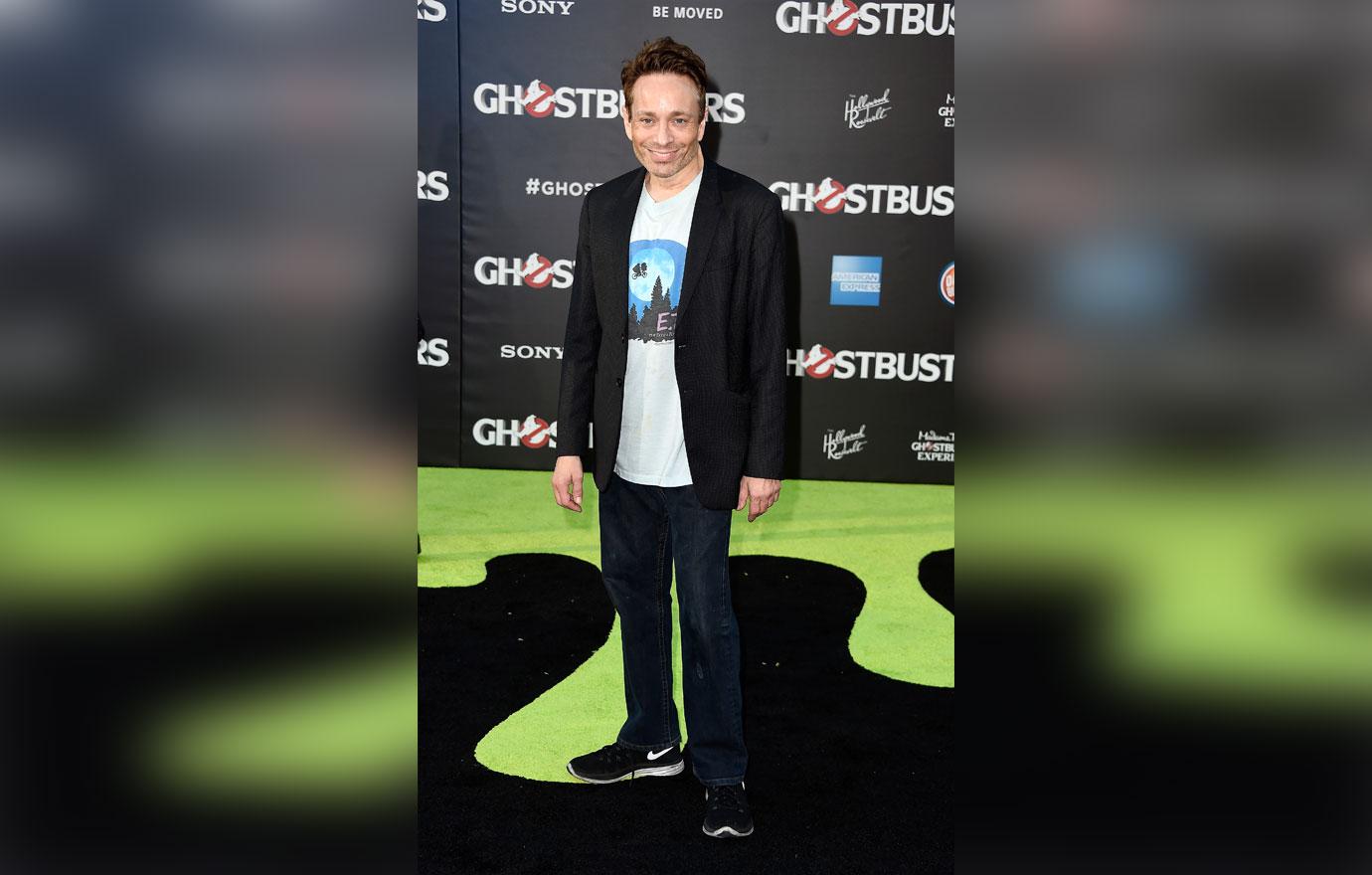 But the comedian's love life has been the least of his worries, as he was arrested on suspicion of a DUI in 2014. He was required to pay a $500 fine, complete a three-month alcohol program and 104 Narcotics Anonymous classes. He was also given three years probation.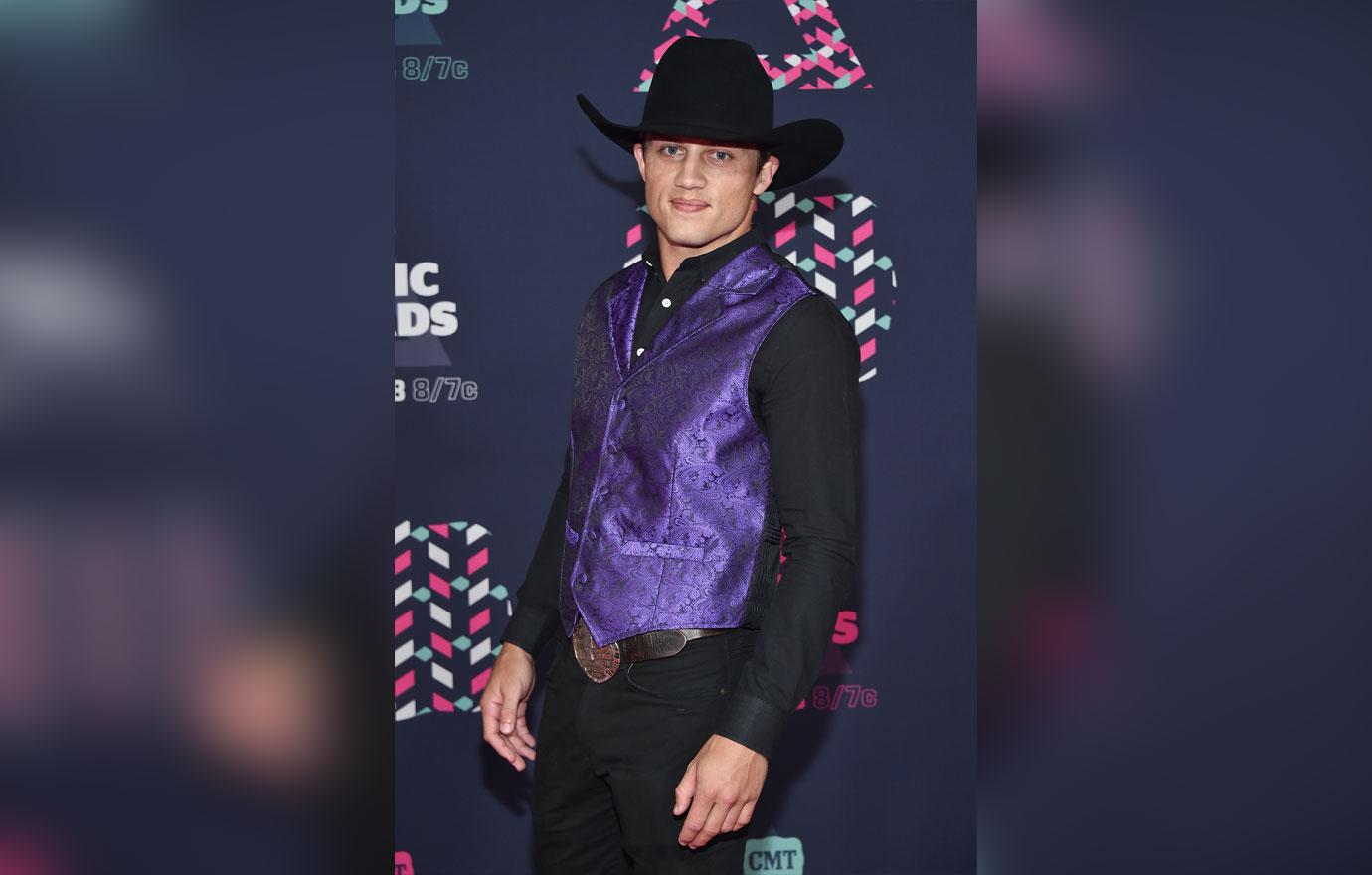 Bull rider Bonner Bolton had a near-death experience when he was thrown off his horse and landed on his head. "As soon as I hit the ground I knew what happened. The fall didn't knock me out. I was totally conscious," he told Page Six. He explained how he couldn't feel his hands and was unable to move. "It was one of the scariest moments of my life. Guys do die in the arena, and it all started flooding in," he continued. "I knew I was about to be one of those guys." He was paralyzed from the neck down, but eventually regained feeling.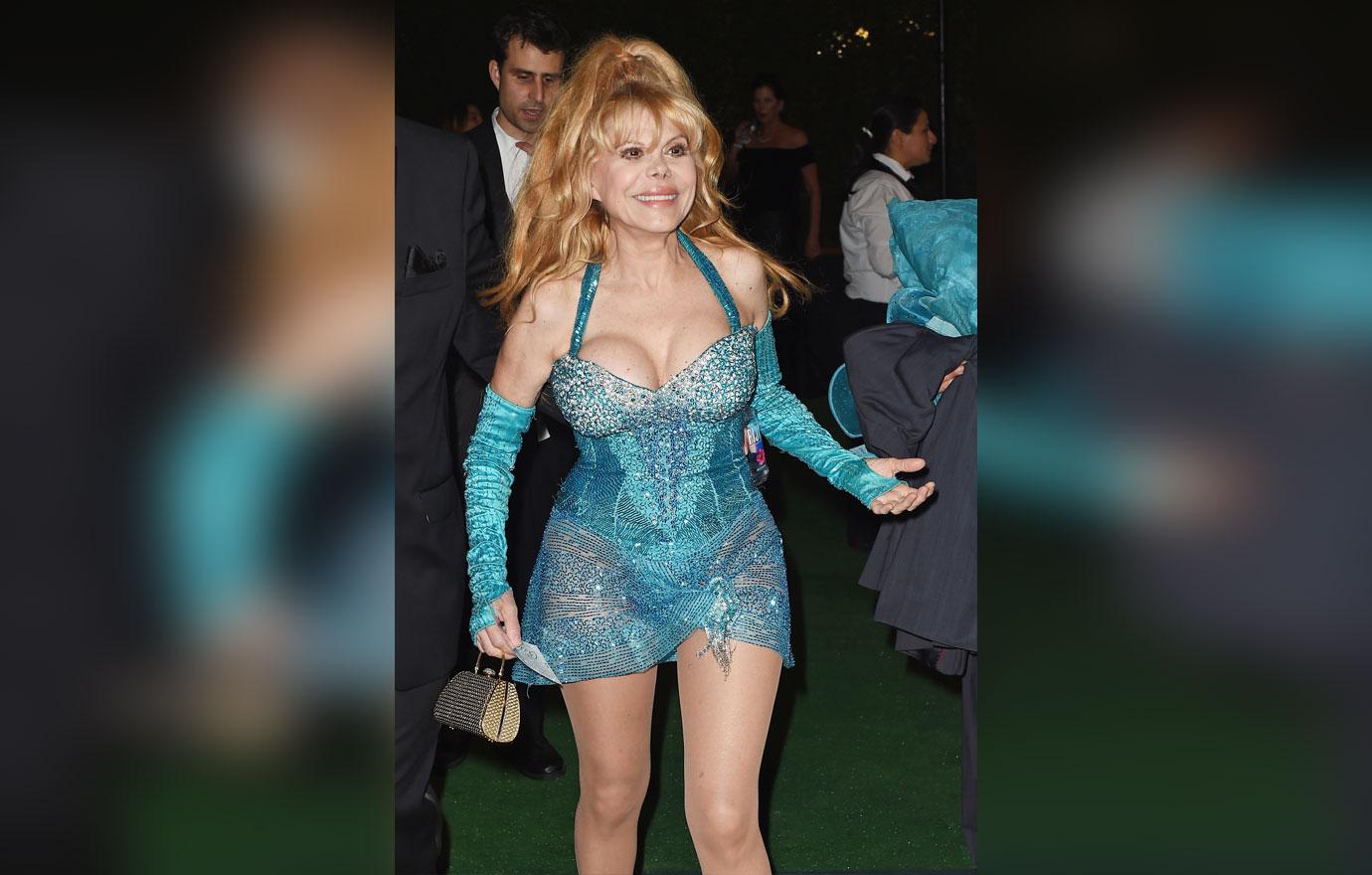 Spanish-American actress Charo ripped Modern Family star Sofia Vergara! "Charo says that many people in Spanish-speaking countries think Sofia's annoying accent is not only obviously fake, but it's insulting and degrading," a source told The ENQUIRER. "She later explained that she was only saying out loud what everyone in Latin America had been thinking." Vergara responded to the diss, "Of source she doesn't like it. No one likes being compared with someone else, especially someone younger." But Charo didn't stop there, as she's also called out Christina Aguilera, Britney Spears and Shakira for being "cheap copies" of her.