Exclusive
Join The Club, Jennifer! Chelsea's Nastiest Feuds Exposed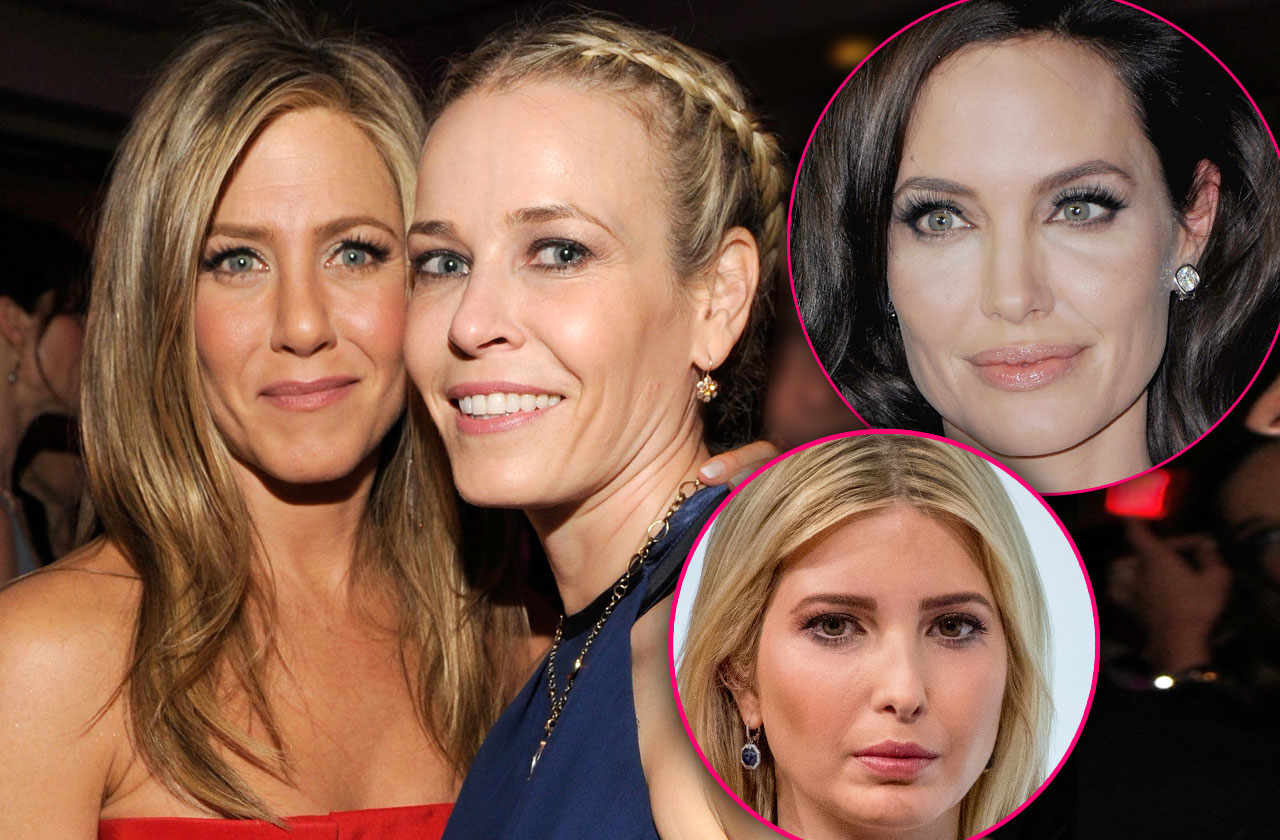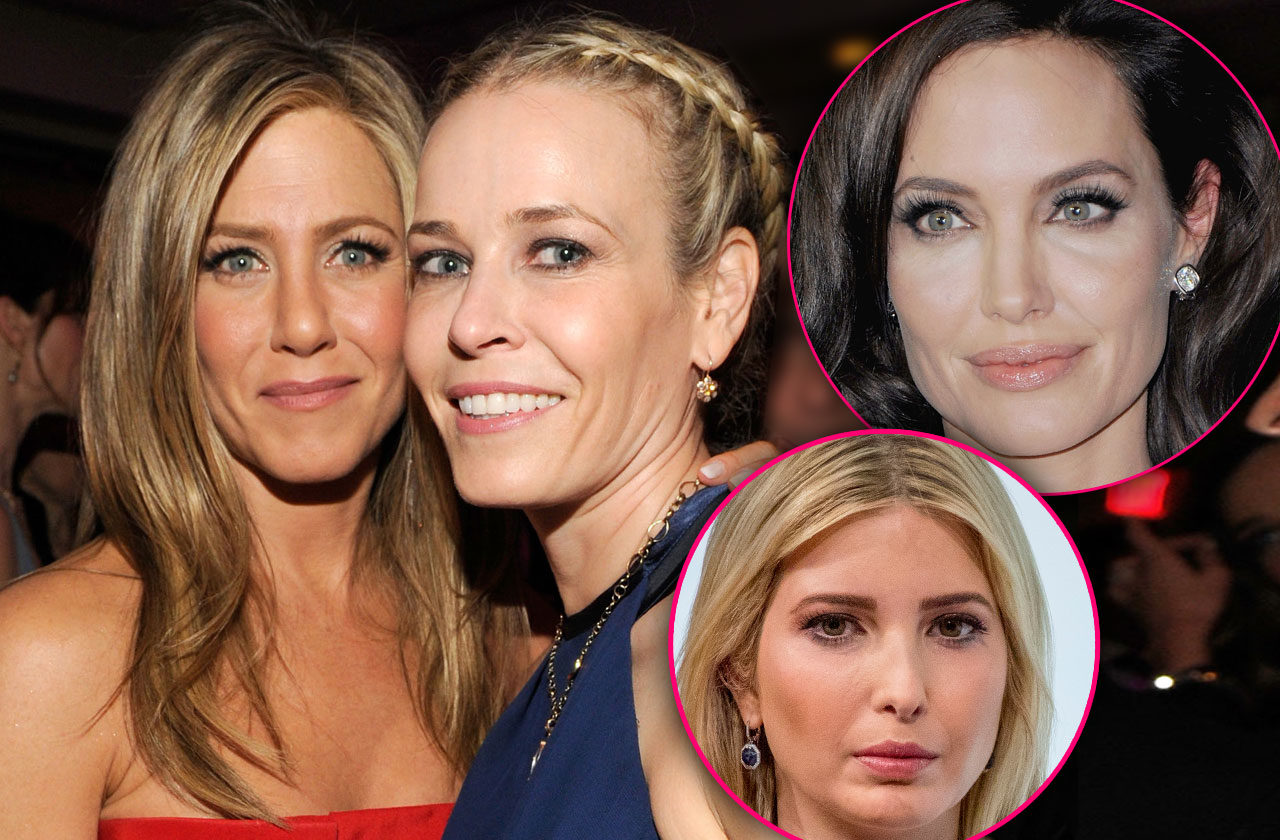 Chelsea Handler's feud with Jennifer Aniston is the latest in a long line of ugly fights that the comedian has picked with Hollywood's top stars. Click through Radar's gallery to see who she has ripped and how they responded.
Article continues below advertisement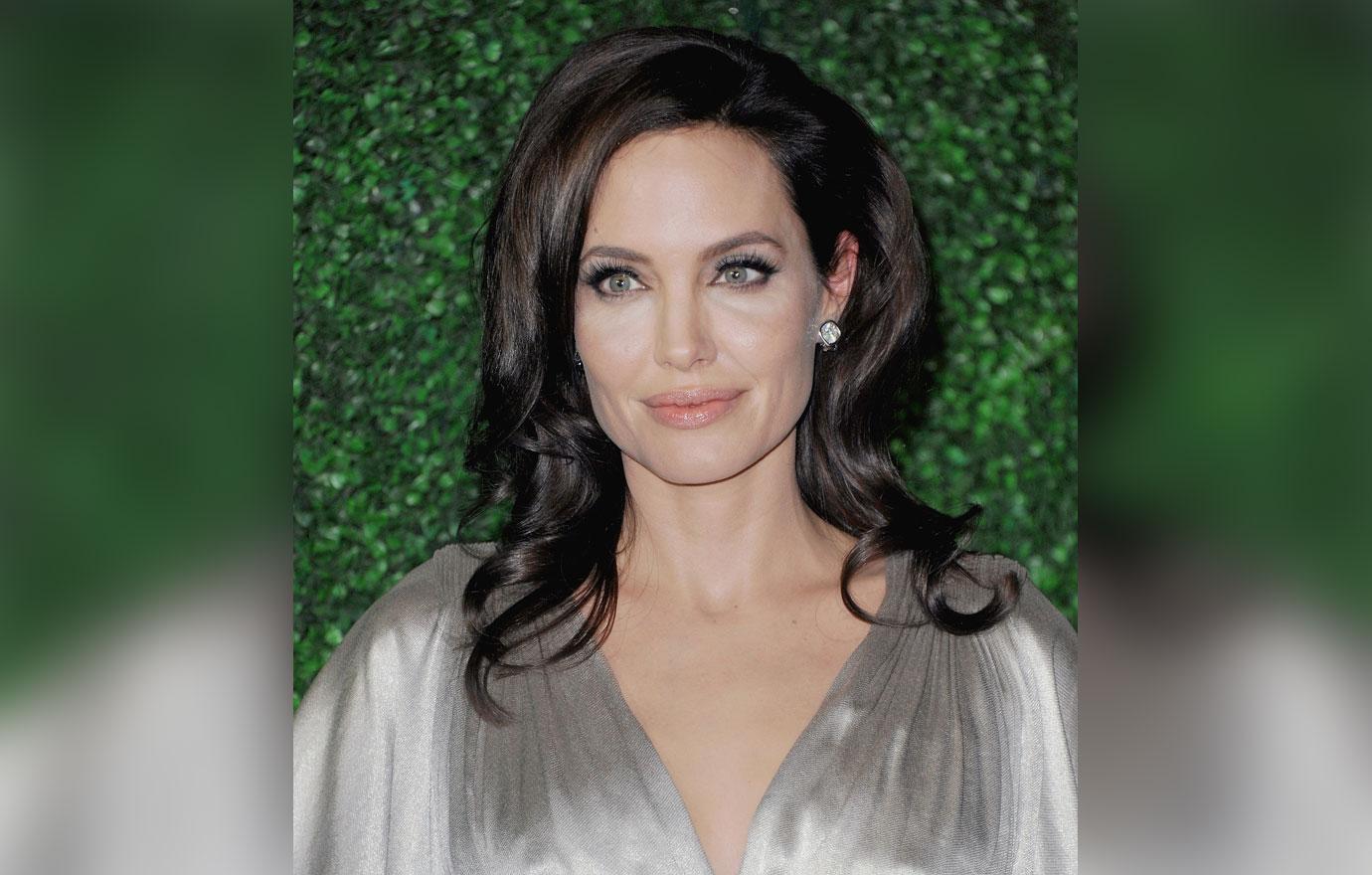 Team Aniston! Handler famously trashed Angelina Jolie in 2011, after she had hooked up with Brad Pitt. "She can rescue as many babies from as many countries as she wants to. I don't f**king believe you... She gives interviews: 'I don't have a lot of female friends.' 'Cause you're a f**king c***... you're a f**king b*tch."
After Jolie and Pitt's shocking split, the comedian again ripped into Aniston's biggest rival. "There are rumors that part of the problem was that Brad was allegedly drinking and smoking too much weed," she said. "I wonder why he would need to self-medicate? Maybe because he could have been spending the last 12 years at Lake Como hanging out with George Clooney and Matt Damon instead of being stuck in a house with 85 kids speaking 15 different languages. Oh yeah, because he married a f**king lunatic, that's why."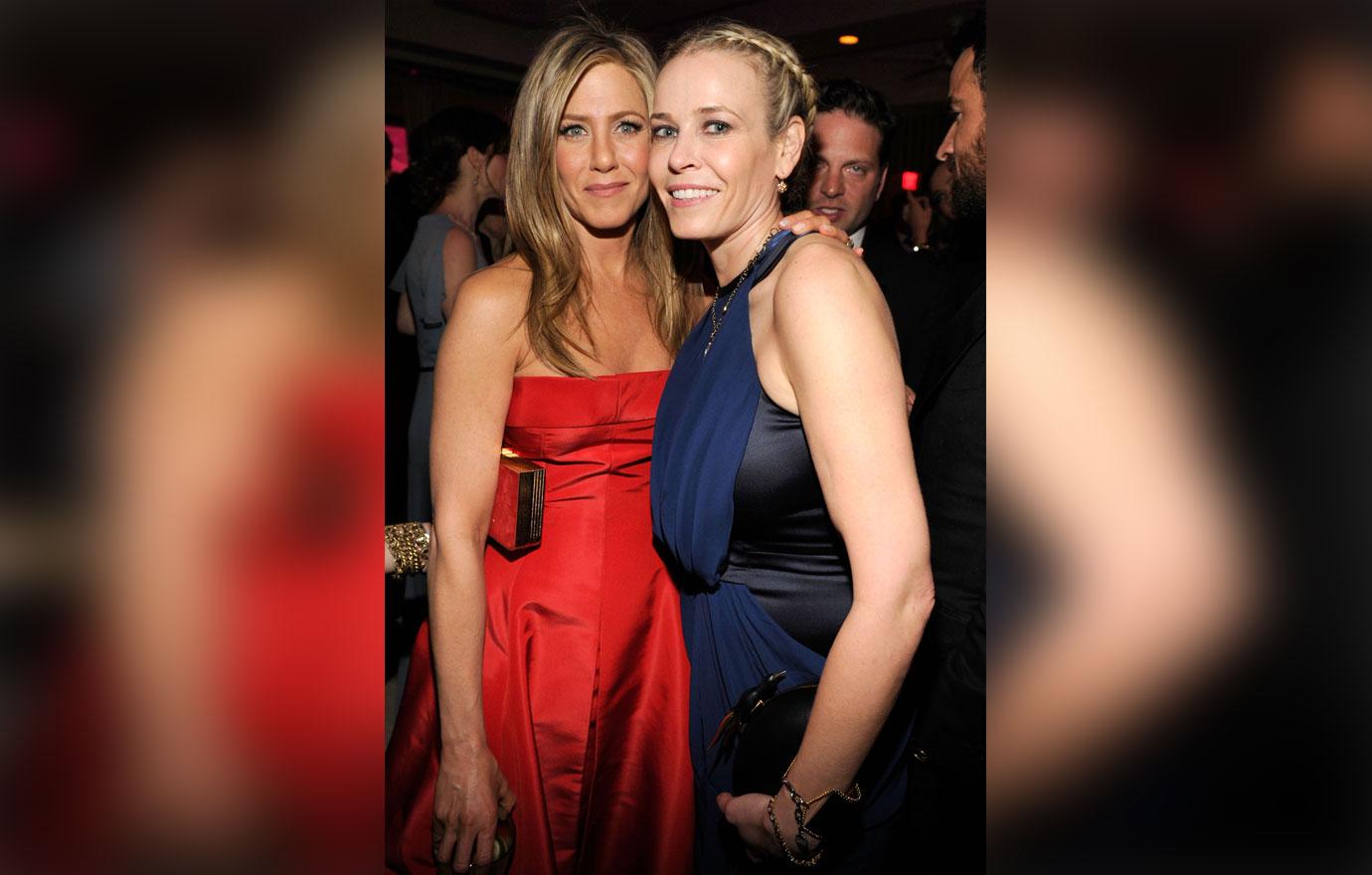 Her falling out with Aniston, her most famous friend, was an ugly affair. The comedienne got dropped by the high-powered publicist that stayed on Team Aniston, as well as other Hollywood A-list friends who shunned her. "Jennifer found out that Chelsea was spilling secrets about her marriage," to actor Justin Theroux, "and talking behind her back," a source close to Handler told Radar.
Article continues below advertisement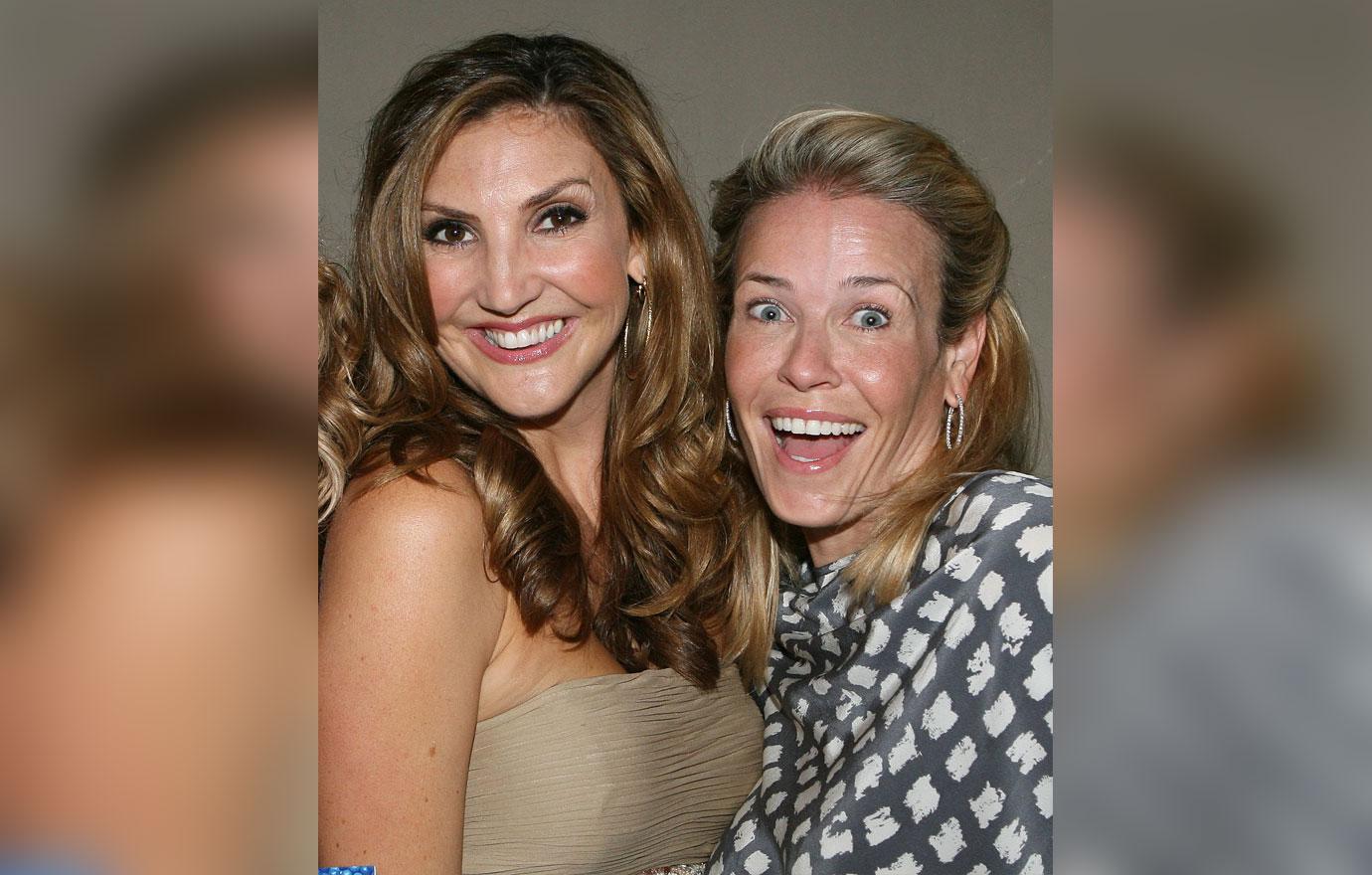 Handler's feud with Heather McDonald exploded when McDonald said she "100 percent lived in fear" as a writer for Chelsea Lately, which ran from 2007-2014. Handler was irate with the comments, lashing out to Howard Stern about her former employee. "When I found out at work that she was trading stories to Us Weekly about my personal life in exchange for having her pictures run in the magazine, I could have fired her."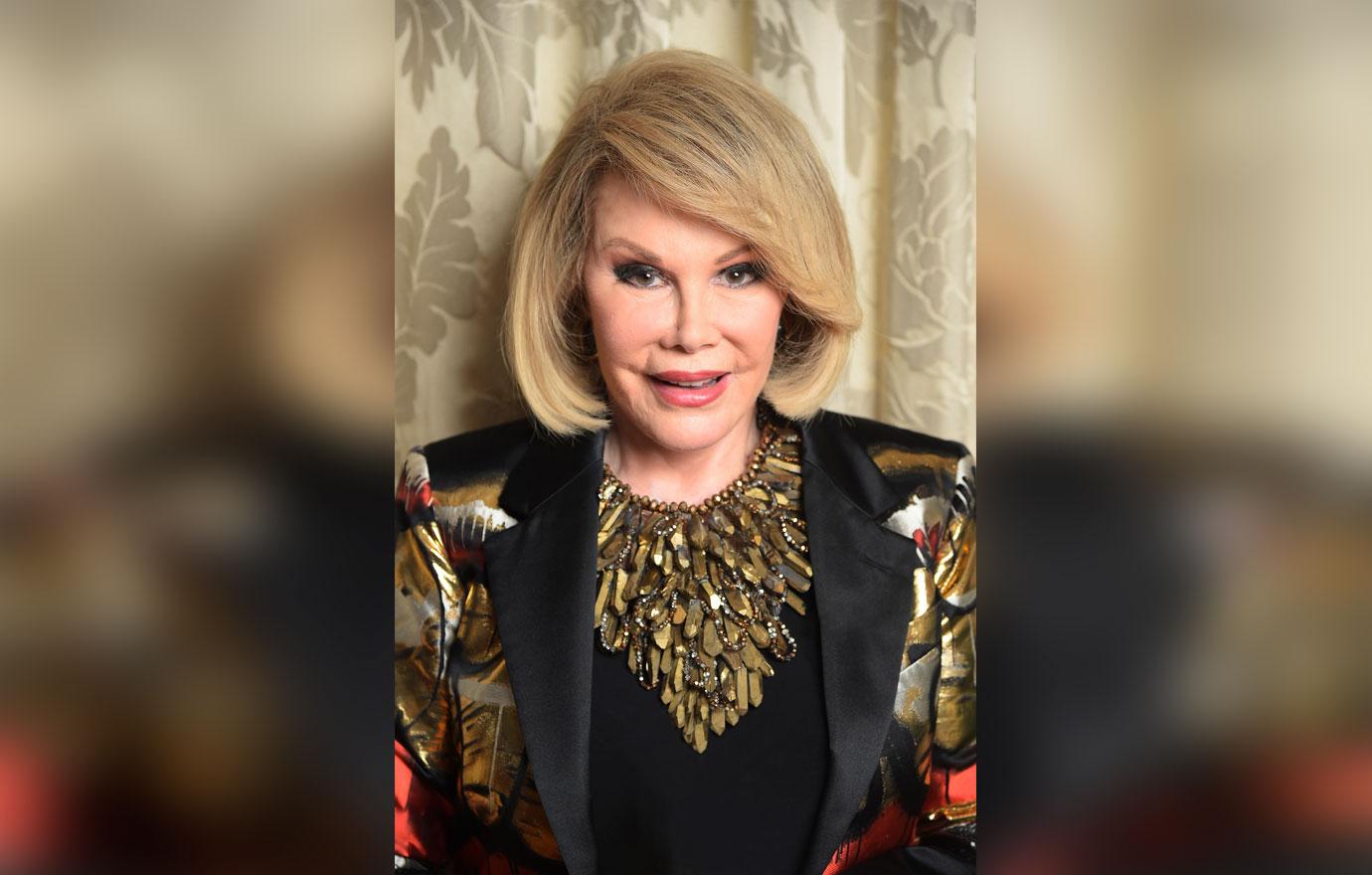 Handler also fought with the late Joan Rivers, bragging about her own accomplishments and forgetting Rivers' storied career. "She came out saying things like, 'I'm the first woman ever to do a late-night show,'" Rivers explained. "She did this one day, and I followed her on the dais and I said, 'I guess everyone's forgotten the Johnny Carson show.' She never spoke to me again."
MORE ON:
Brad & Angelina's Divorce From Hell
Article continues below advertisement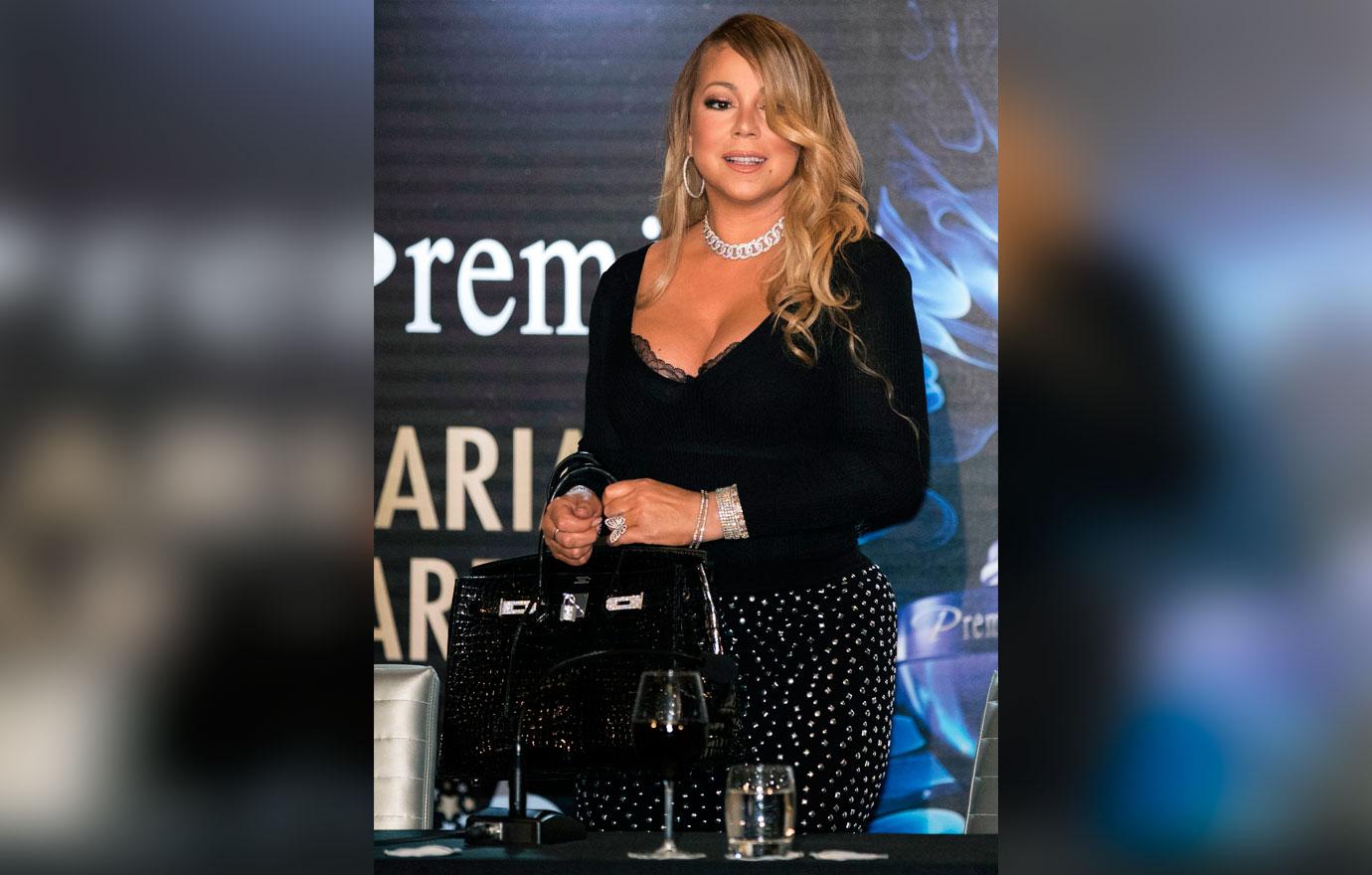 Her ongoing battle with Mariah Carey was relentless. When news broke that Mimi was marrying billionaire James Packer, Handler quipped: "How can people keep proposing to Mariah Carey?" And years before that she ripped into the Glitter star, tweeting: "How do you claim to be a spiritual person when you've been photographed on a treadmill in high heels?"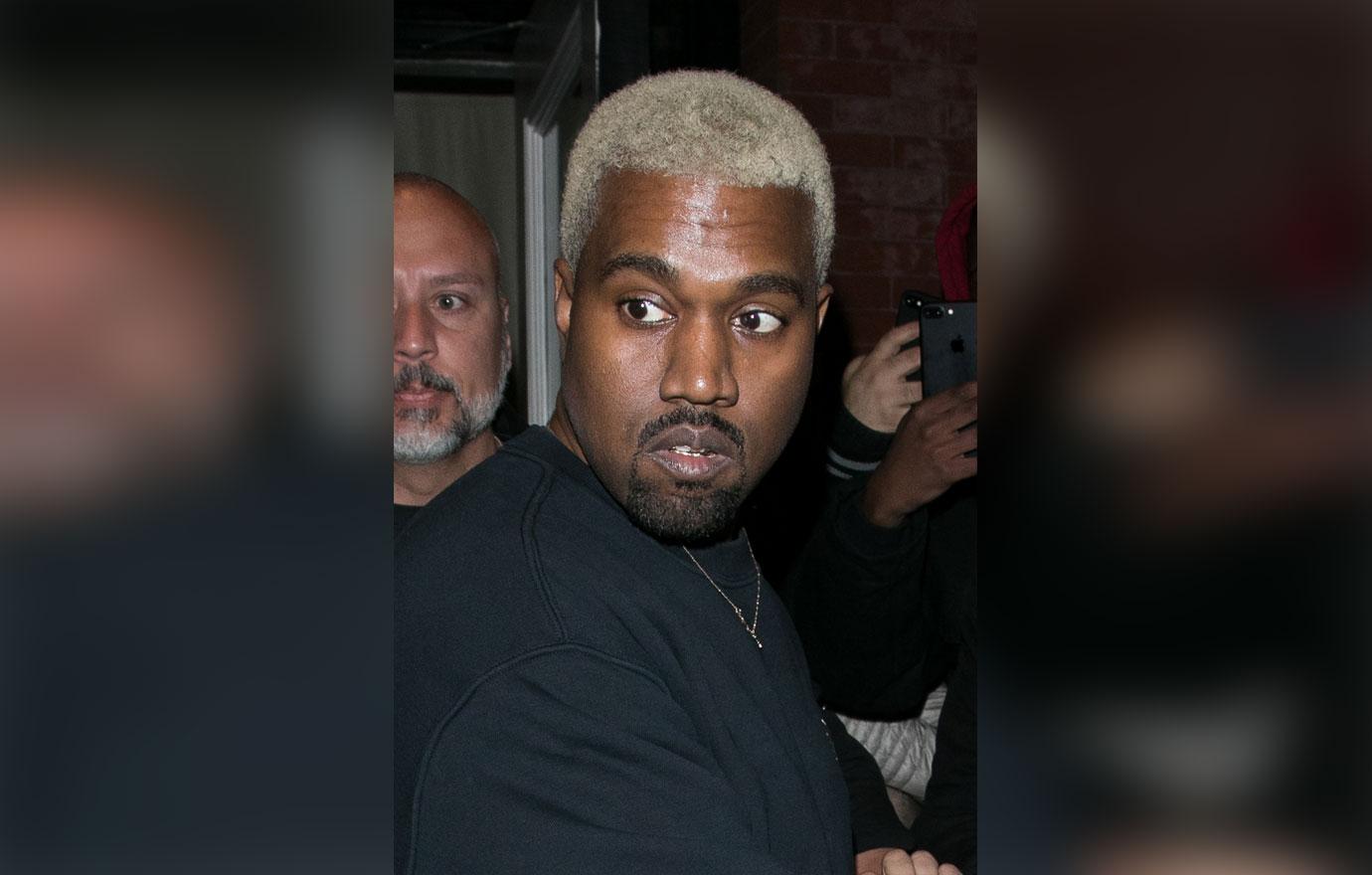 Handler predicted the future in her feud with Kanye West. In February 2016, the edgy comedian told ET Canada how she really felt about Kim Kardashian's husband. "I've always thought he's a maniac, and he just sounds like more of one,he's always been delusional," she blasted. "He did this to Taylor Swift five or six years ago. He went up and stole her award. And no one thought he was nuts then? He's unstable and he's delusional. And now he'll have a mental breakdown in front of everybody, even though he's been in this state for years." In fact, West was hospitalized in November 2016 after a nervous breakdown.
Article continues below advertisement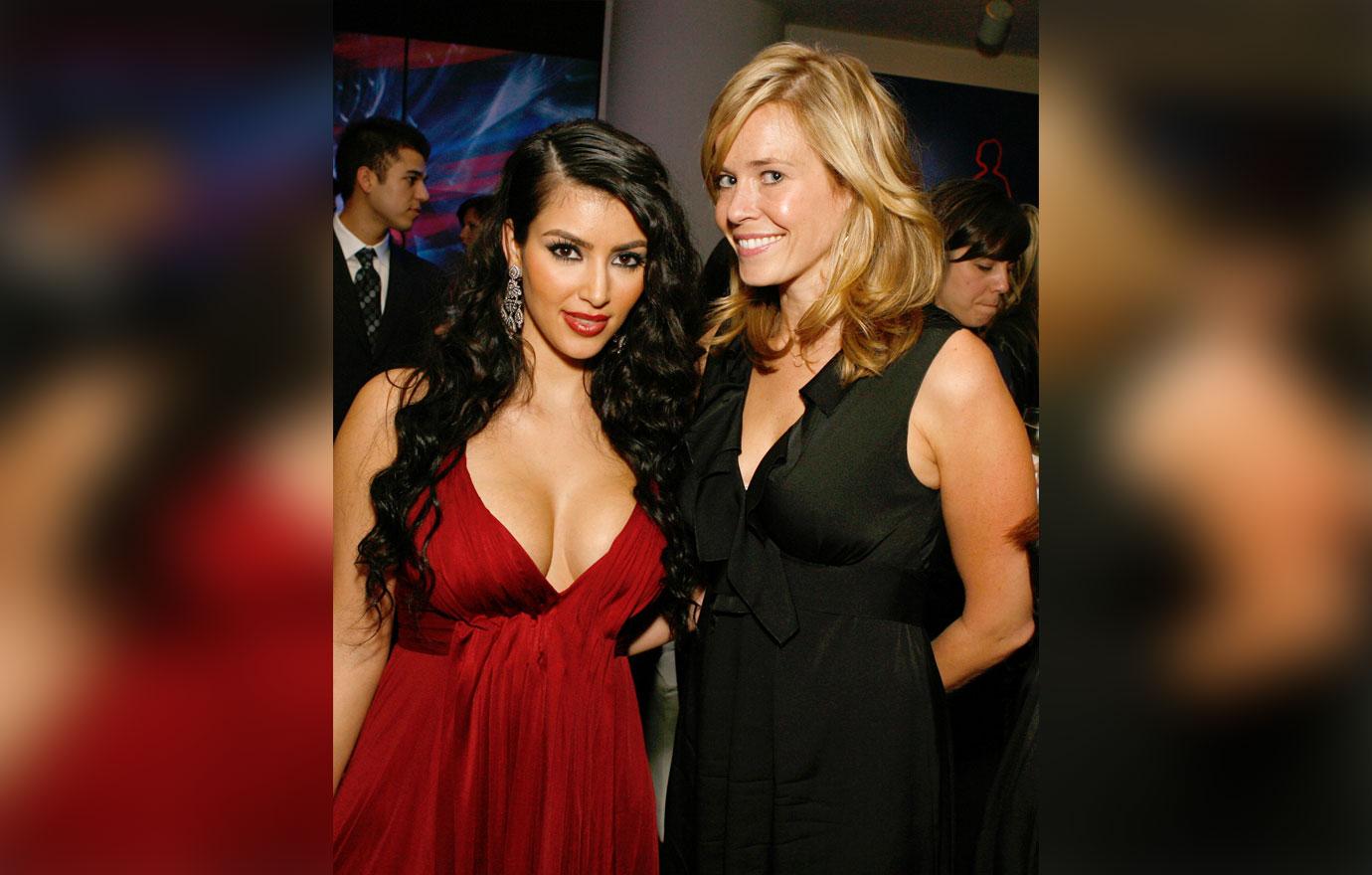 Family feud! "I actually like Khloé and she is really, really sweet," Handler once said about the youngest Kardashian sister, but she then turned around and slammed Kim. "But I'm not a huge fan of the other one." She even mocked Kim's butt photos on Instagram, posting her own naked booty with the caption "Can you believe more than 2 asses can fit on the same screen? Guess which one's real. Your move, instagram." She even joked that leaving E! was because of Kim's famous family. "I didn't have a big enough ass to stay on that network."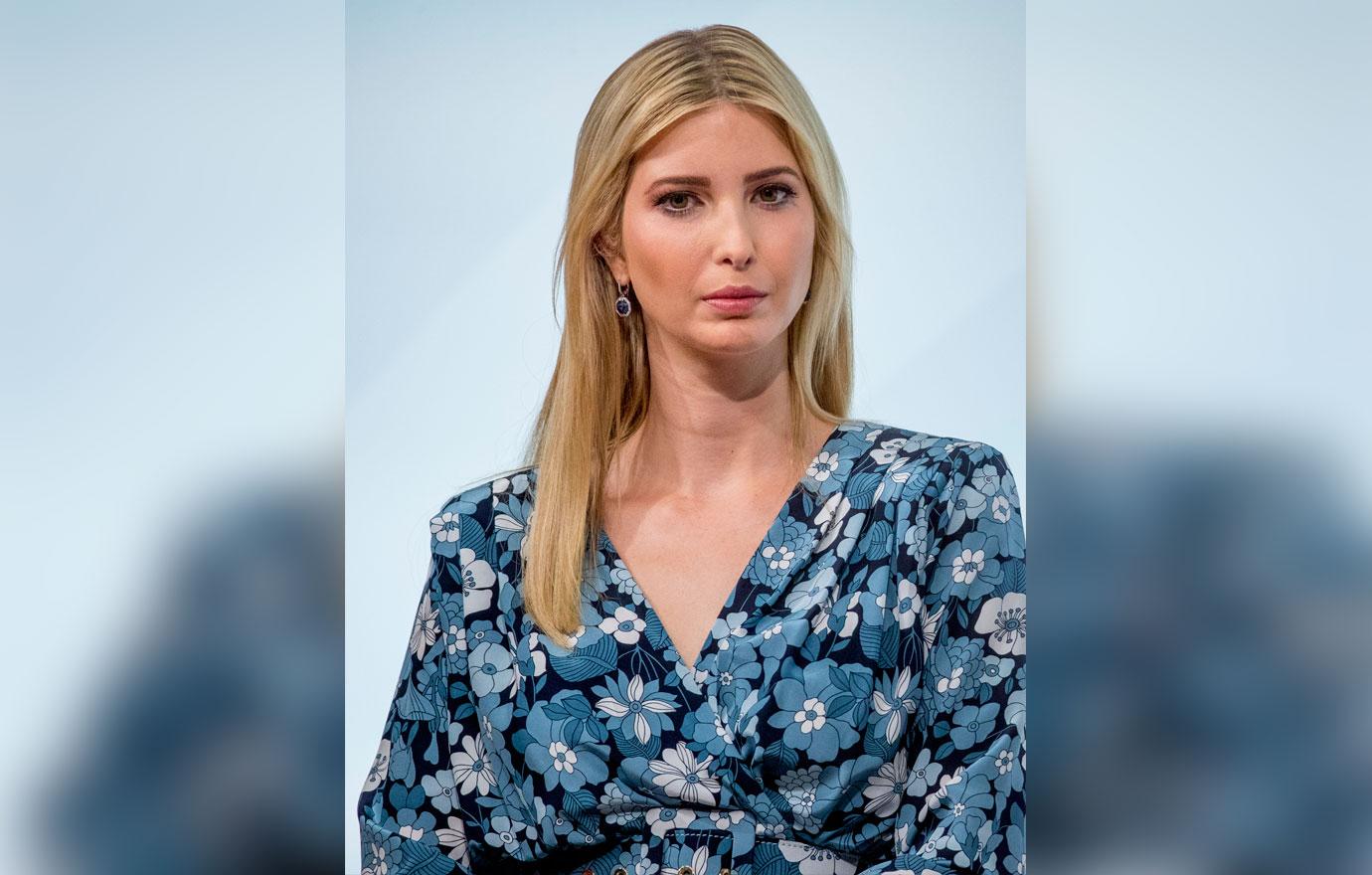 Handler was even rude right to first daughter Ivanka Trump's face. Once calling her "a puppet," Handler said she was introduced to Trump in a bar in Washington DC. "I can't even with you," she claimed she said to President Donald Trump's daughter, who just shrugged off the outburst.
None of the President's children were safe. After Lara and Eric Trump announced they were expecting a baby, Handler Tweeted: "Just what we need. Another person with those jeans." Eric spoke out against Handler, saying: "It's just sad, right? Sad that society's gotten to the point where something as beautiful as this and life and babies and innocence … really gets taken down like that because of politics. I mean, that's how divided we've become as a nation … It's really, really sad. This is a very special thing and it should be celebrated. When someone spells genes incorrectly, you kind of have to turn your head and ignore it a little." Handler issued a tongue in check apology, writing: "Sorry about spelling mistake. I meant 'genes,' not 'jeans.' I'm a little stoned." We pay for juicy info! Do you have a story for RadarOnline.com? Email us at tips@radaronline.com, or call us at 800-344-9598 any time, day or night.