Cheating, Ex's Murder & Family Feud! Ashton Kutcher's Secrets & Scandals Exposed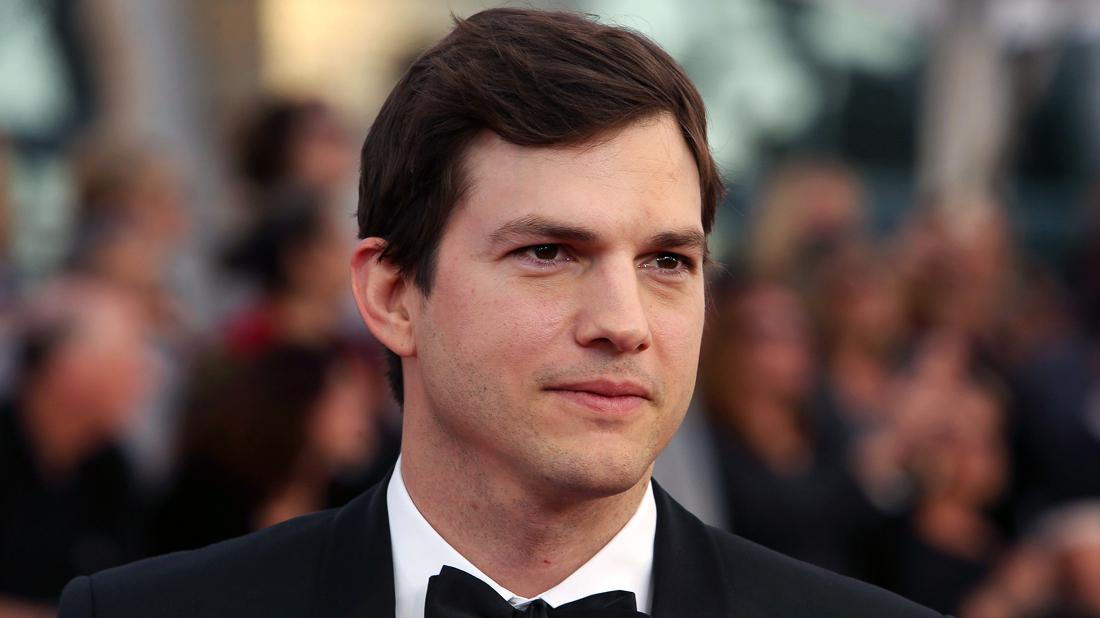 Ashton Kutcher shot to fame playing hunky dumbbell Michael Kelso on That '70s Show starting in 1998, and his star wattage exploded when he married A list actress Demi Moore in 2005.
But the couple's May/December marriage ended in 2013 after allegations he had cheated on Moore twice, which the GI Jane star also claimed in her explosive new memoir, "Inside Out."
Kutcher, 41, is currently married to his That '70s Show co-star Mila Kunis and they have two kids—daughter Wyatt, 5, and son Dimitri, 2.
Article continues below advertisement
But rumors have flown about trouble in their relationship and he was spotted leaving a massage parlor in 2015!
Before Moore, 56, and Kunis, 36, came into his life, Kutcher had a string of famous lovers, including Lindsay Lohan, January Jones, and tragic Brittany Murphy, who died in 2009 at age 32.
At one point, sexy singer Rihanna was also seen leaving his home!
Kutcher was swept up in a shocking case involving girlfriend Ashley Ellerin, 22, who was murdered in 2001 amid missing a date with him.
The Punk'd producer has said he showed up to her house and peered through her window, noticing stains of "red wine" that was later discovered to be a pool of blood.
He left the premises, assuming Ellerin had gone out for the night, and her roommate discovered her body the following morning.
The crime went unsolved for years but Michael Gargiulo, known as the "Hollywood Ripper" was arrested in 2008 and Kutcher testified at his trial earlier this year.
Gargiulo was convicted of Ellerin and Maria Bruno's murders in August.
After Kutcher's sensational appearance on the stand in court, he was hit by his ex-wife Moore's claims that he caused her to relapse of booze and cheated on her. The actress also revealed she had miscarried their baby during their tumultuous marriage.
Kutcher hasn't addressed Moore's allegations head on -- but seemingly clapped back at his ex in a cryptic tweet amid the release of her scathing tell-all book.
"I was about to push the button on a really snarky tweet. Then I saw my son, daughter, and wife and I deleted it," Kutcher wrote online.
The Two and a Half Men star has also come under fire for remaining friends with That '70s Show co-star and Scientologist Danny Masterson, who has been accused of sexual misconduct. (Masterson has denied it).
Plus, Kutcher's own involvement in the controversial Kabbalah religion has struck many as bizarre.
Scroll through RadarOnline.com's gallery for more on his secrets and scandals.
Book Bombshell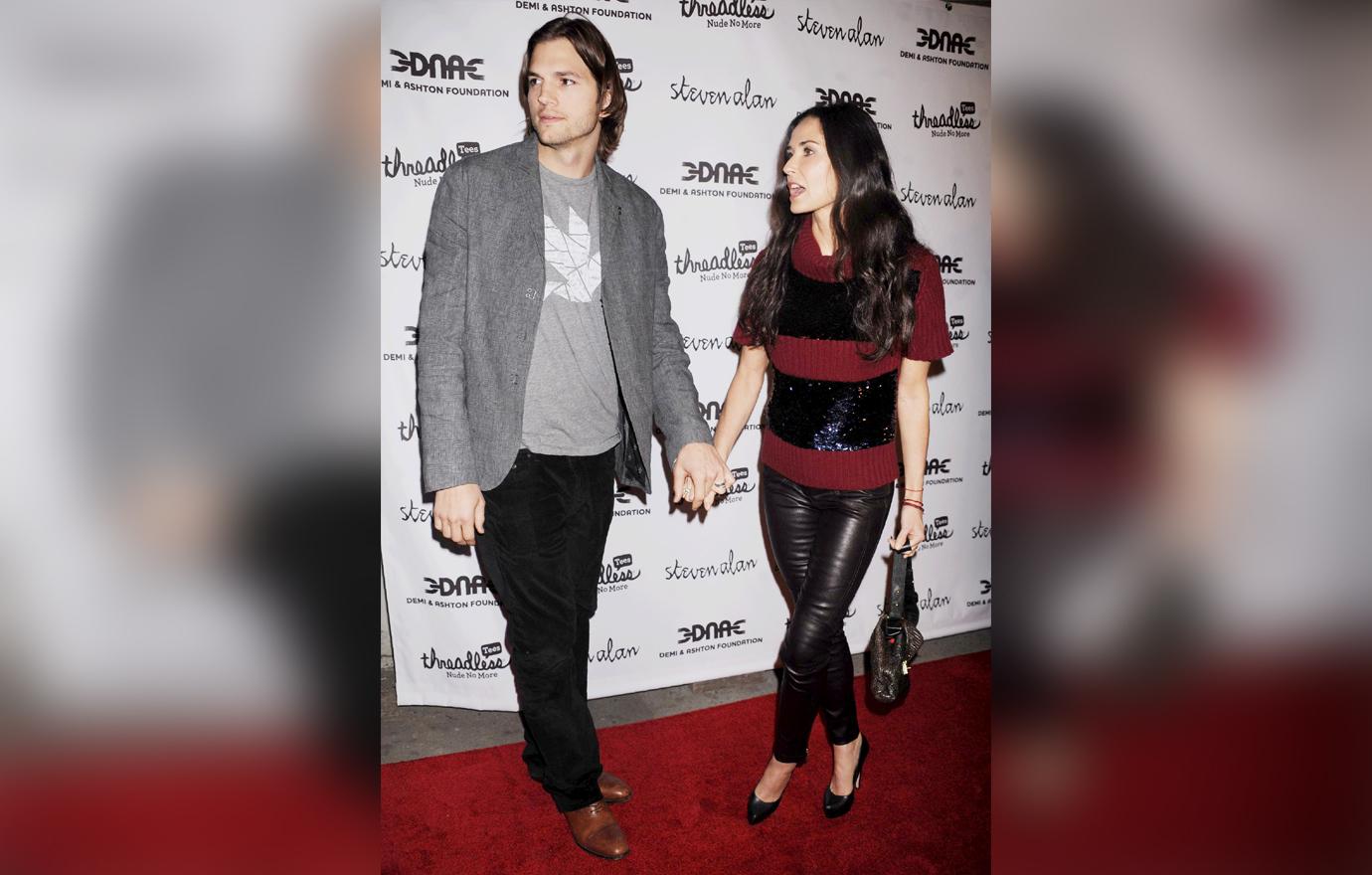 Moore has written in her new memoir Inside Out, exclusively obtained by RadarOnline.com prior to its publication, that she was sober when she met Kutcher. But she relapsed on booze after her then-boyfriend slammed her teetotal lifestyle and claimed alcoholism isn't "real," the actress alleged.
Article continues below advertisement
No Paradise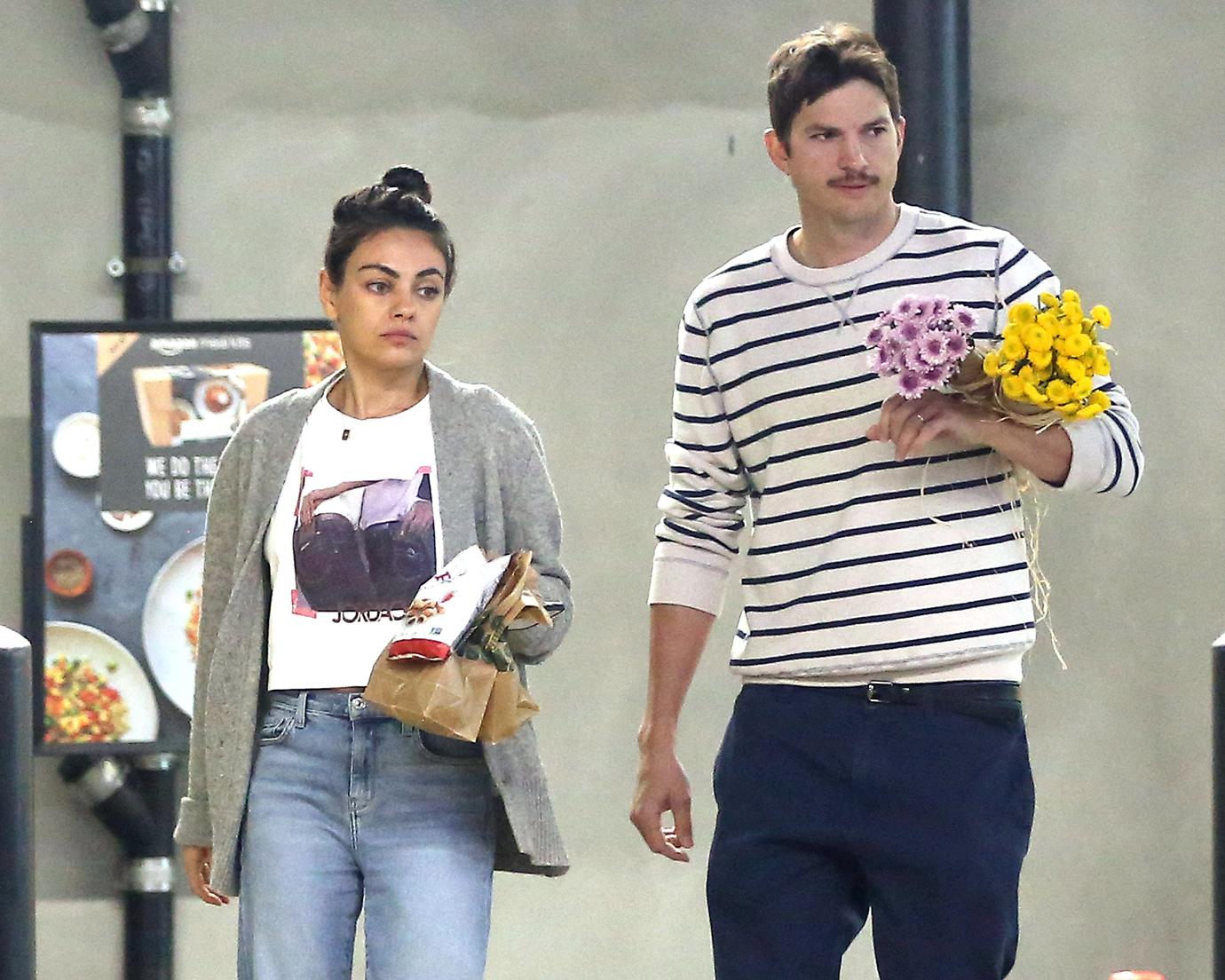 Kutcher and Mila Kunis have been wed since 2015, but there have been rumors of trouble. Star Magazine previously reported tension in their marriage.
Article continues below advertisement
Cheating Hubby?
In her book, Moore claimed Kutcher cheated on her during their 2005-2013 marriage.
Article continues below advertisement
Other Woman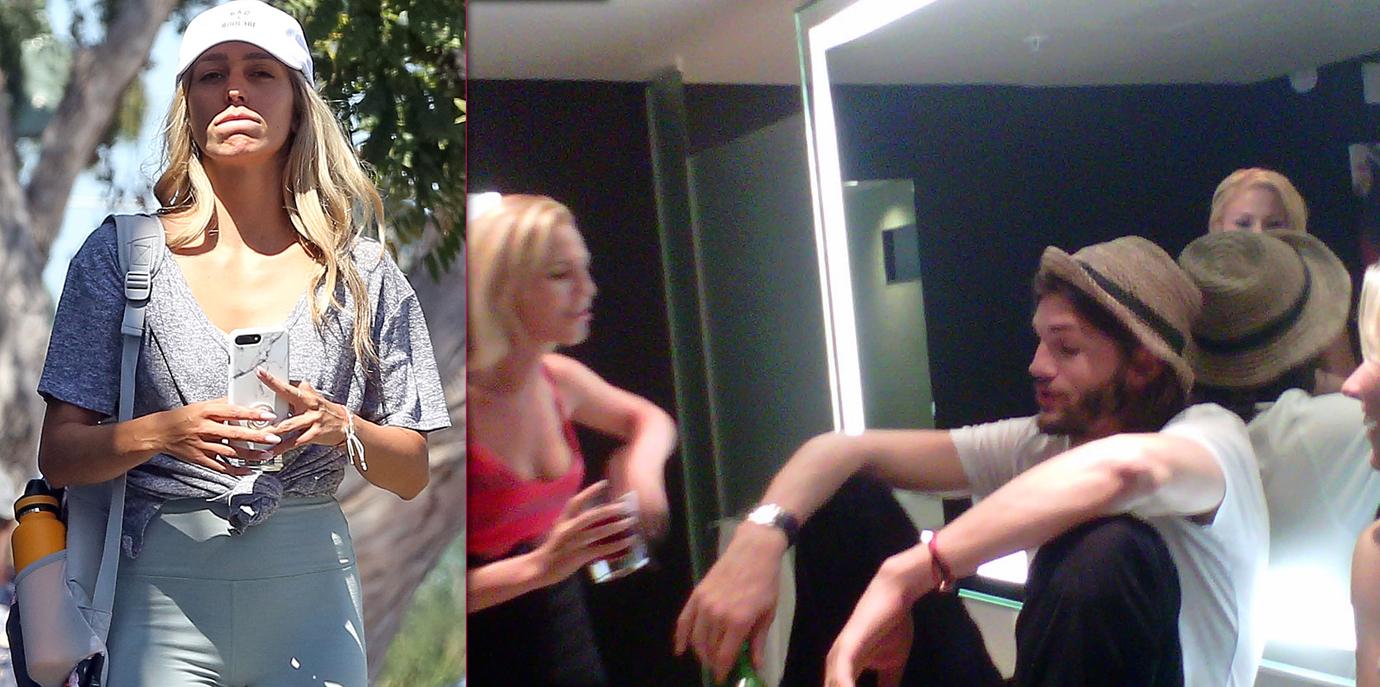 Sara Leal told US Weekly that she had an affair with Kutcher when he was still married to Moore in 2011-- a wild one night stand at his suite in San Diego's Hard Rock Hotel. Moore told Diane Sawyer that she called Kutcher immediately after hearing the story and said that he admitted it right away. Moore said, "And I think my response was, 'Are you f***ing kidding me?' That was it. And I think I could barely take a breath."
Article continues below advertisement
Second Mistress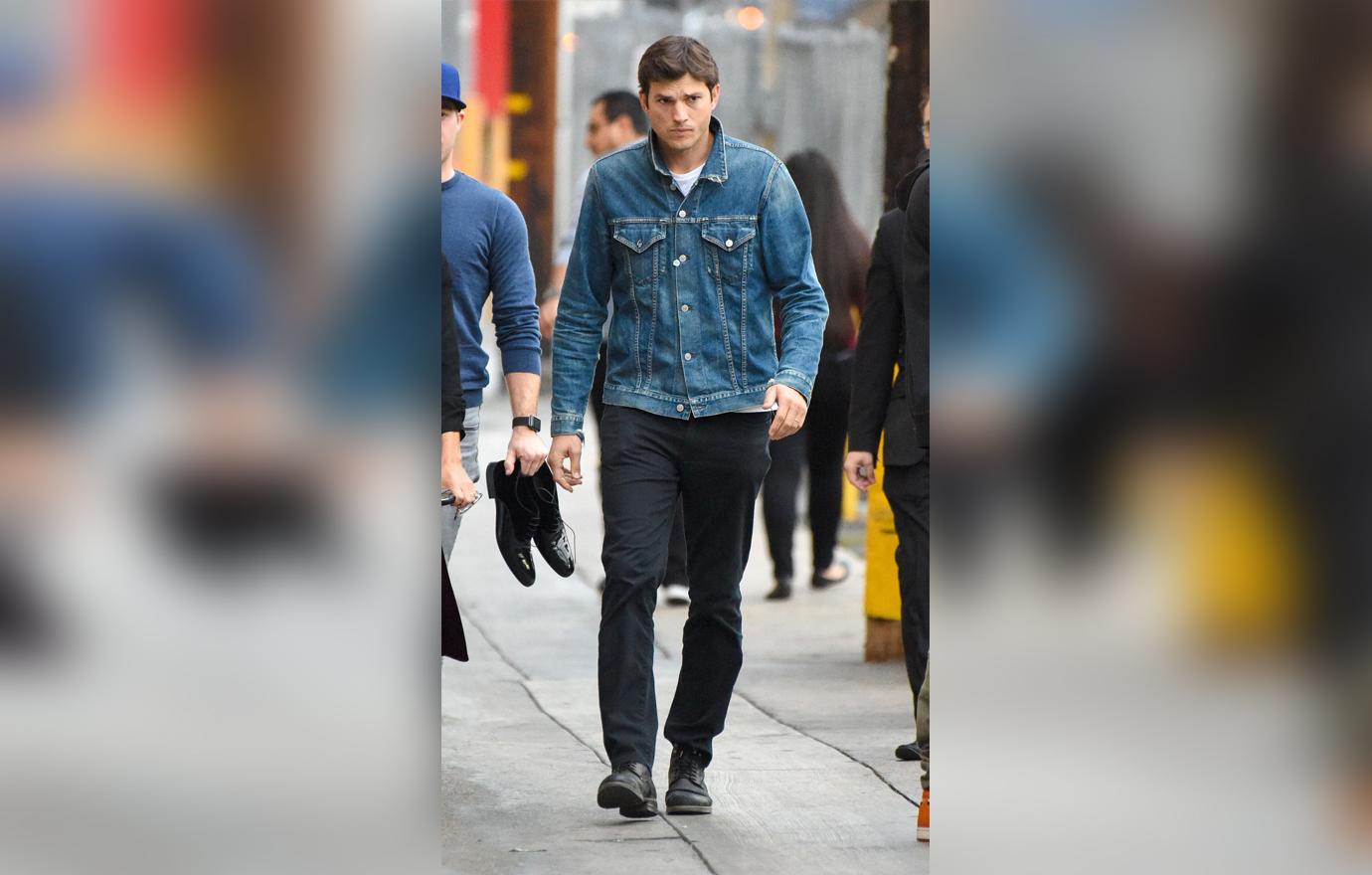 Brittney Jones also claimed that she had sex with Moore's husband Kutcher -- in 2010. At the time, he denied her story, but in her new book Moore said he'd cheated on her twice.
Article continues below advertisement
Lost Love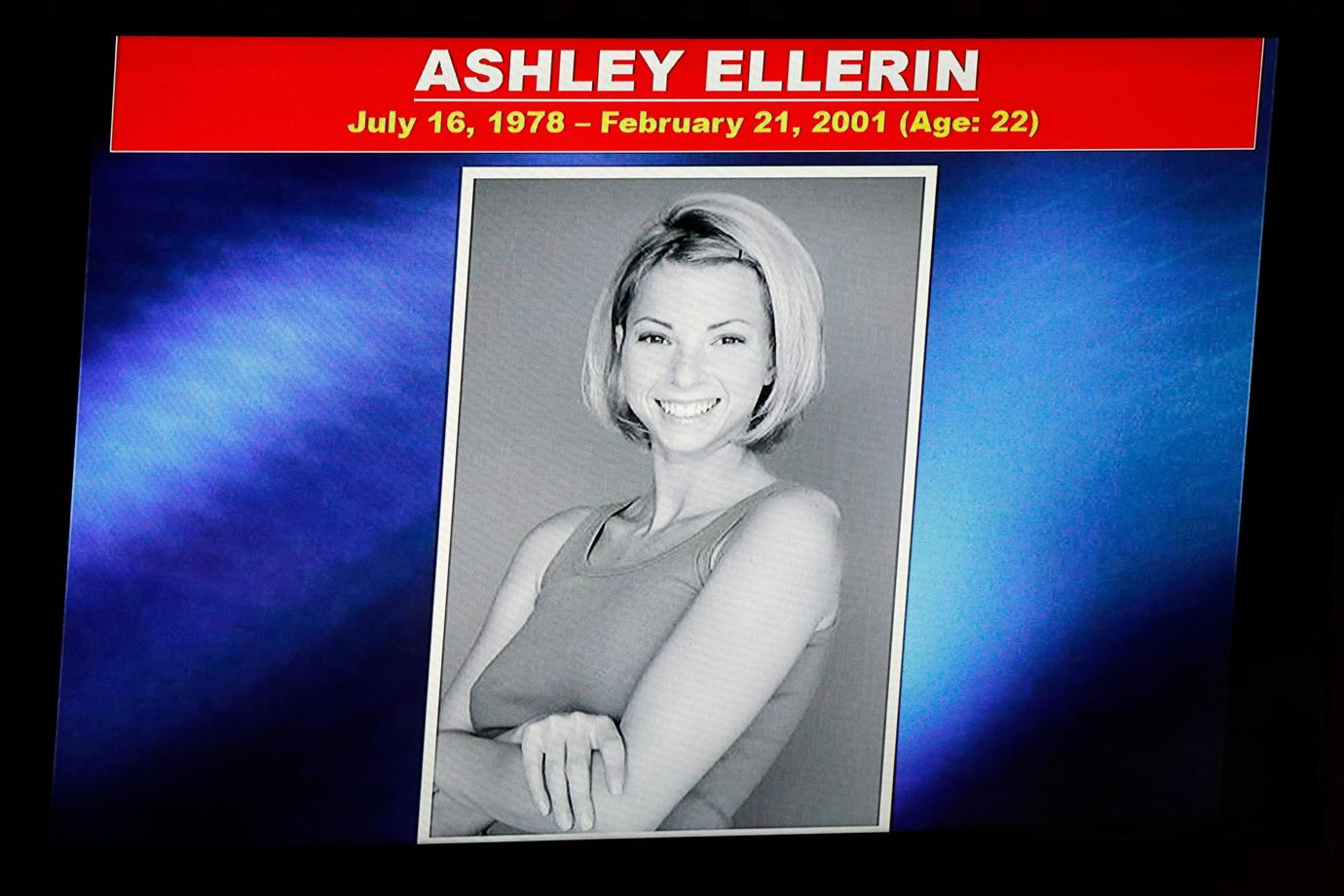 Kutcher's former galpal Ashley Ellerin was murdered in 2001. Years later, Ellerin's neighbor, local repairman Michael Gargiulo, was accused of butchering and stabbing her body 47 times.
Article continues below advertisement
Taking The Stand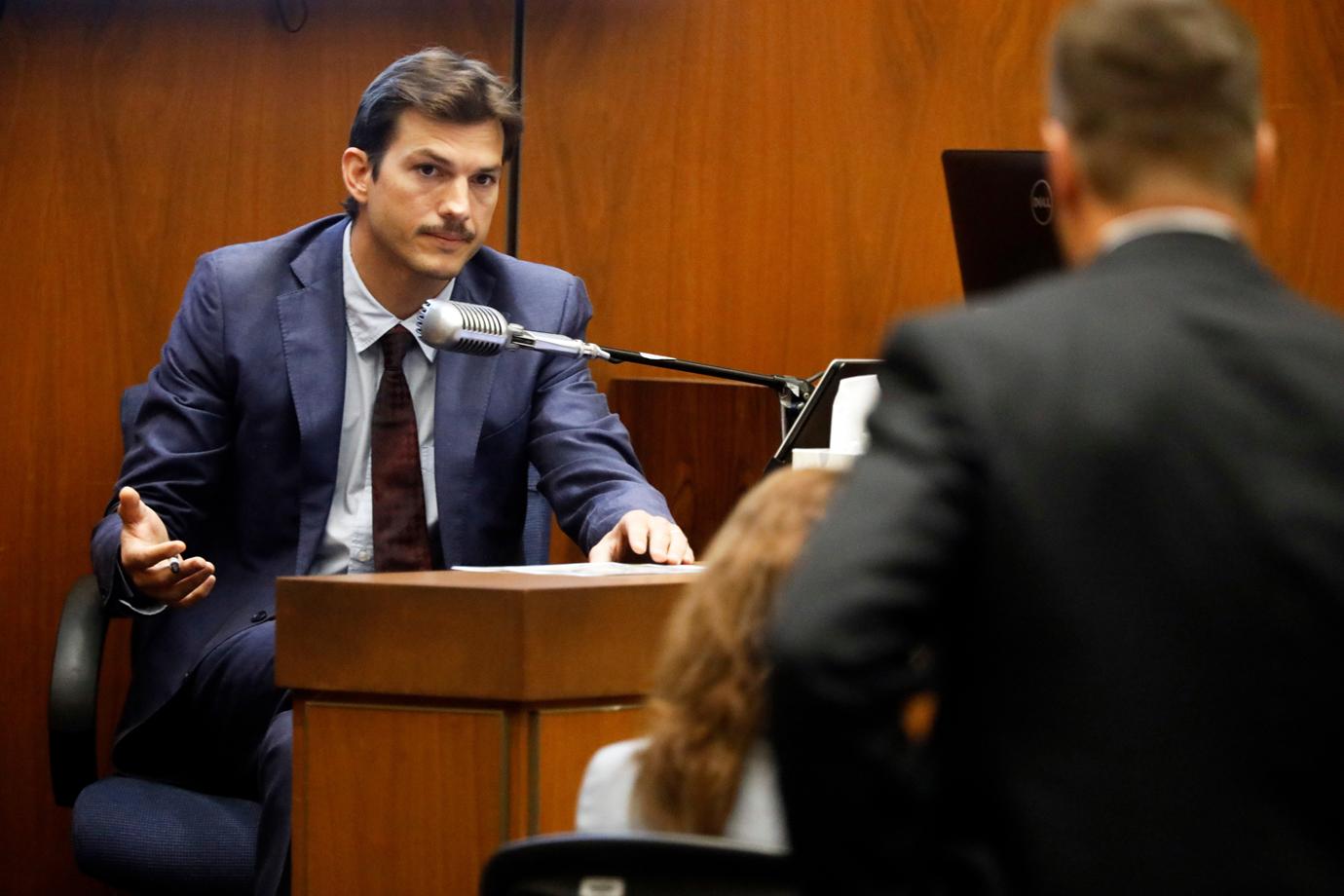 In 2019, Kutcher testified against "Hollywood Ripper" Gargiulo. The star recalled that he went to pick up Ellerin for a date and left when she did not answer her door. After he later learned that she had been lying inside dead, Kutcher said in court, "I was freaking out."
Article continues below advertisement
That '70s Bond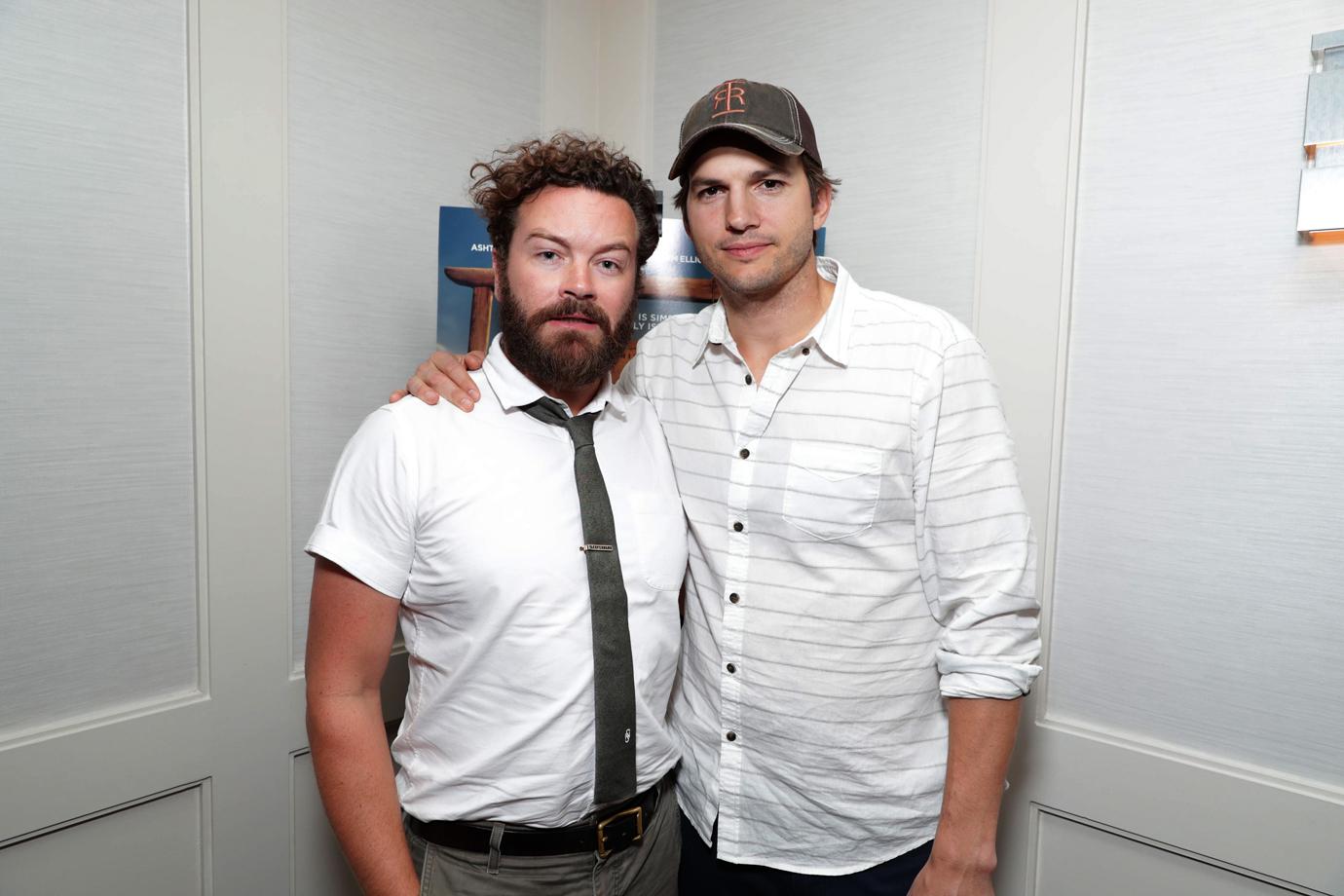 Kutcher is still friends with his former sitcom co-star Danny Masterson, a Scientologist who's been hit with sexual assault allegations. Masterson has denied any wrongdoing. Early in 2019, Kutcher and wife Kunis were spotted partying with Masterson at a Scientology wedding.
Article continues below advertisement
Improper Outing?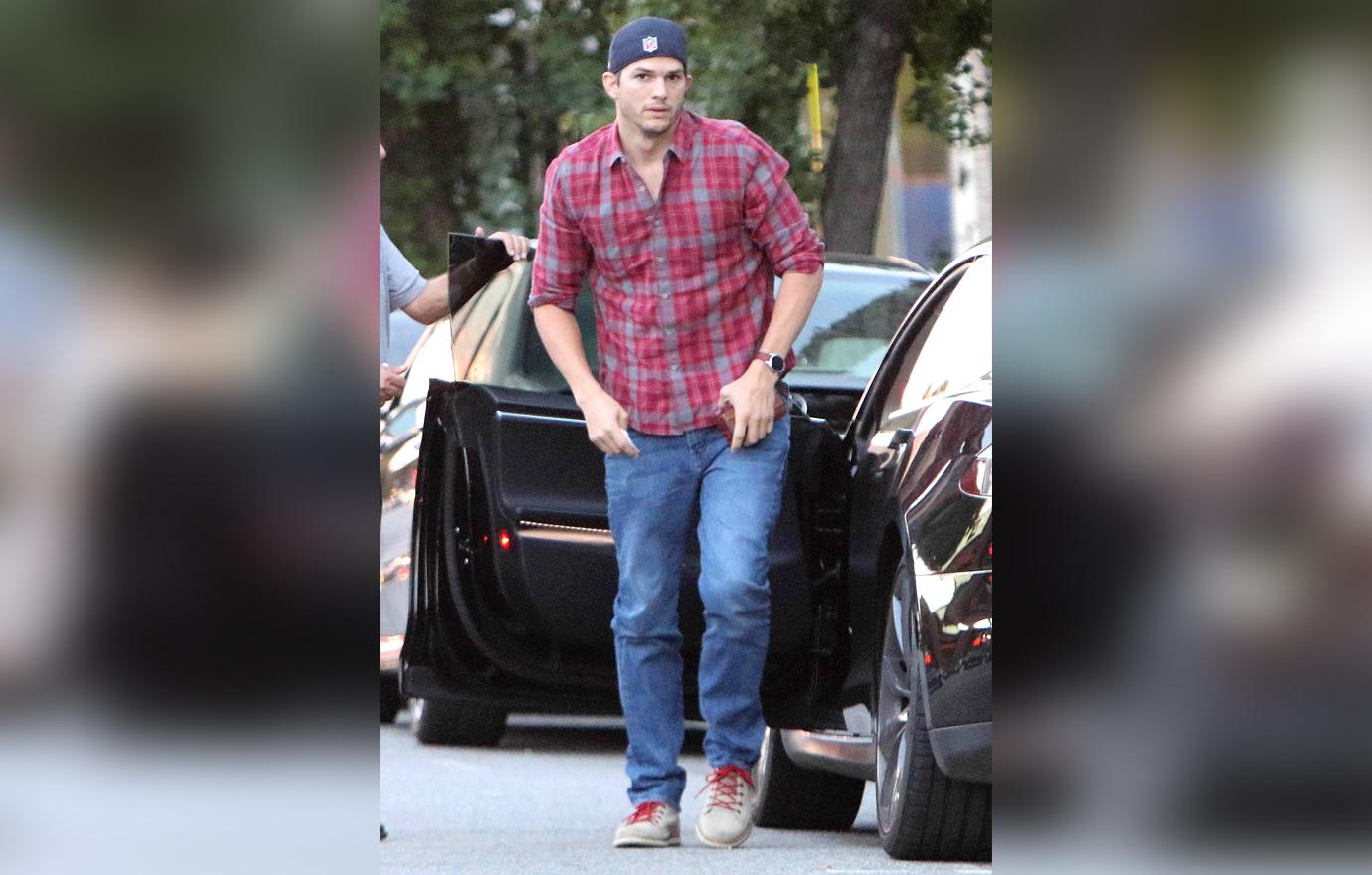 The A-list hunk was photographed leaving the Ancient Therapy Massage Parlour in North Hollywood in December 2015. The move didn't look right to fans, as Kutcher had just married Kunis that July!
Article continues below advertisement
In The Middle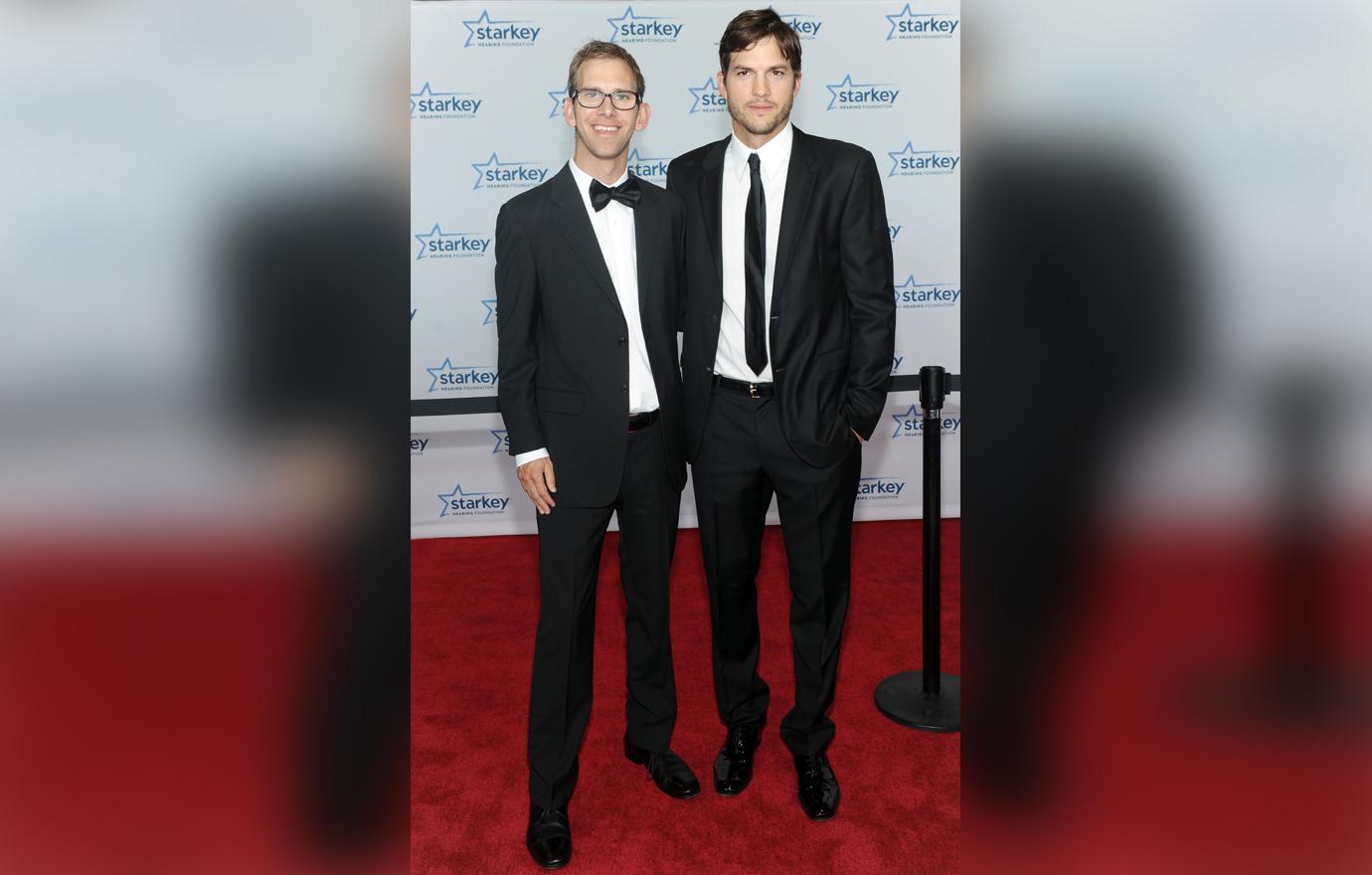 Ashton's twin brother Michael, who has cerebral palsy, has gone through a nasty divorce from wife Katie Hightower. Michael allegedly cheated on her with a married Indiana mom and Kutcher has been caught up in fallout over the broken marriage.
Article continues below advertisement
Shut Up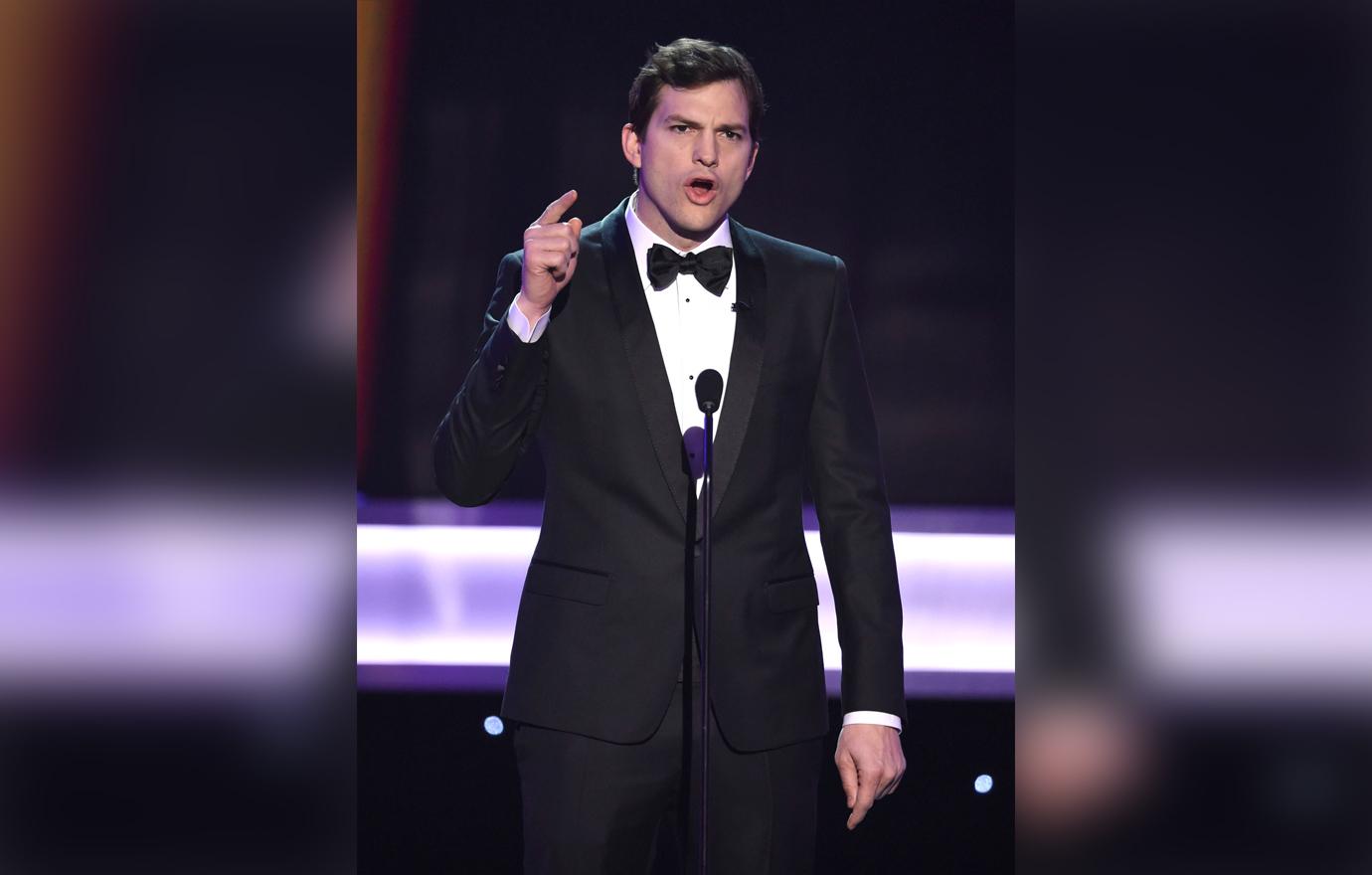 As RadarOnline.com exclusively learned, Kutcher slammed his sister-in-law Katie with a gag order to prevent a new cheating scandal from exploding in his face. He sought to stop Katie from blabbing about his brother Michael's alleged affair during their marriage, court docs revealed.
Article continues below advertisement
Mad Love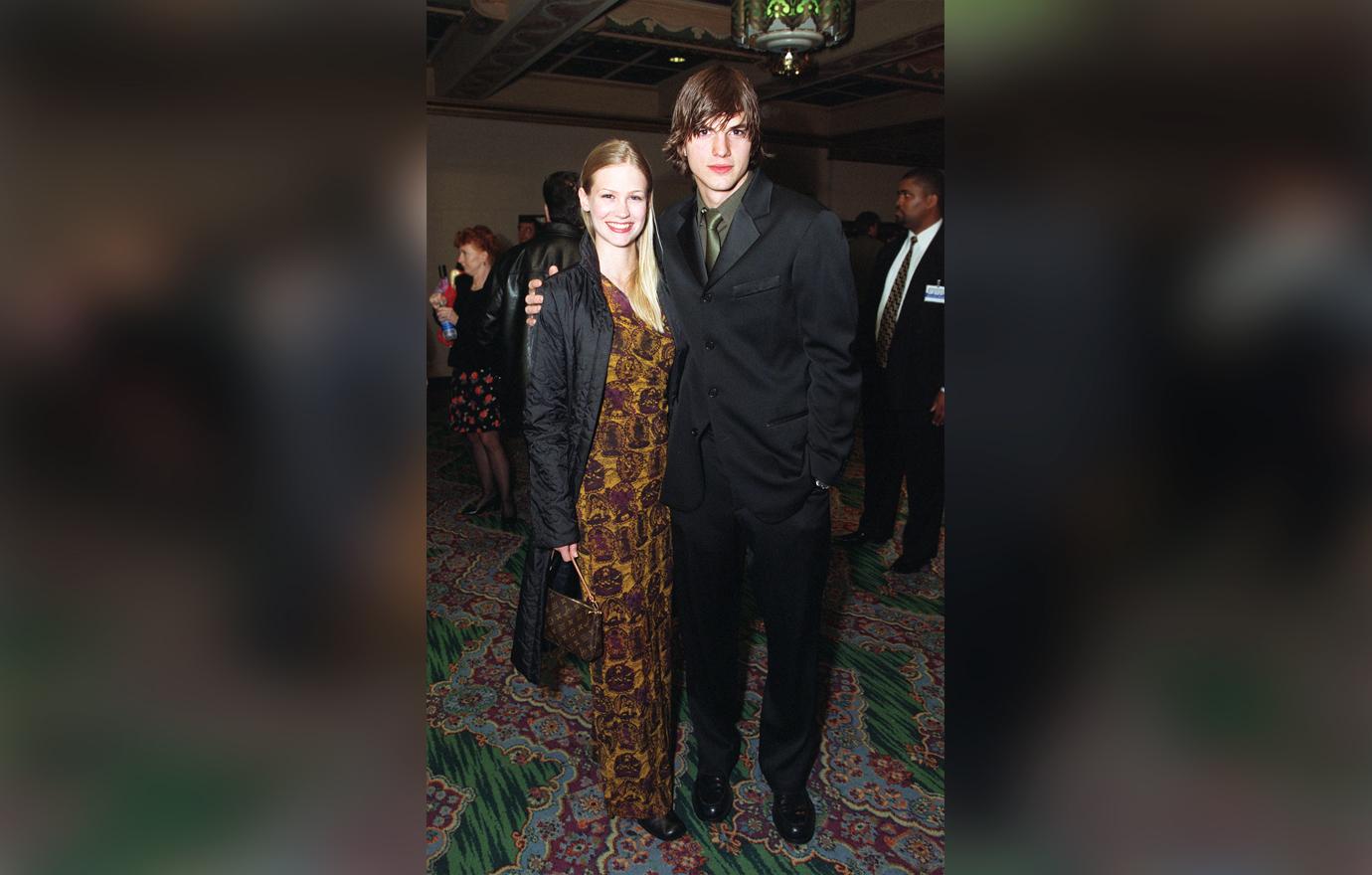 Kutcher and January Jones dated from 1998 – 2001, and he asked her to marry him. According to Moore's book, however, he believed the future Mad Men star had hooked up with Moore's first ex-husband Bruce Willis during their engagement.
Article continues below advertisement
Rocker Rip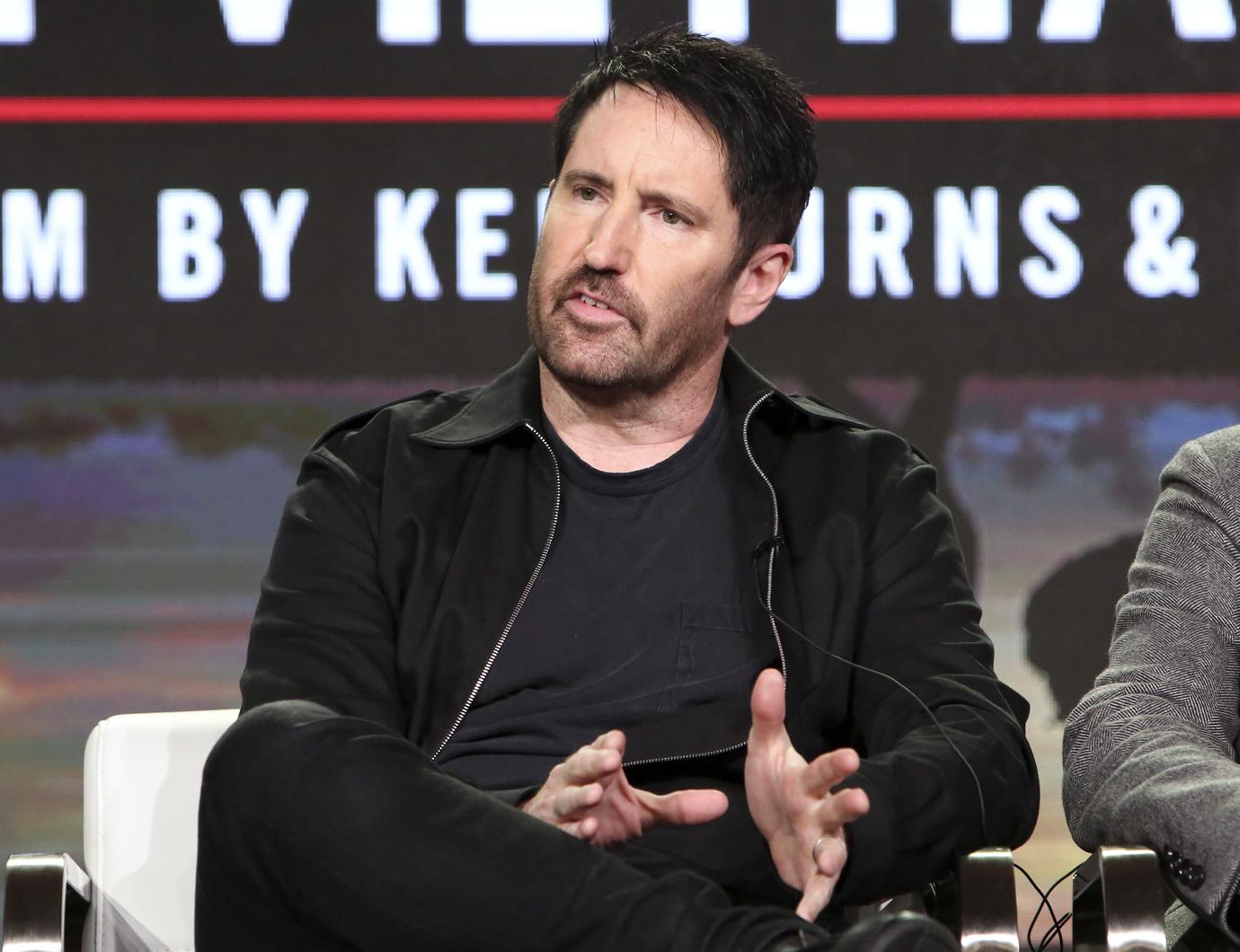 Nine Inch Nails frontman Trent Reznor took shots at Kushner's reputation for investing in technology. He told Vulture, "I don't want to hear about 'Ashton Kutcher's a f–king tech genius.' I don't give a s–t about that. He seems like an a**hole."
Article continues below advertisement
Famous Fling
Lindsay Lohan reportedly included Kutcher in her little red book of names of men she'd slept with!
Article continues below advertisement
Another Hookup?
In 2012, sexy singer Rihanna was seen leaving Kutcher's home.
Article continues below advertisement
Ill-Starred Romance
Kutcher dated actress Brittany Murphy from 2002 – 2003 after they met filming the movie Just Married. In 2009, Murphy died of pneumonia and ex Kutcher was devastated. He mourned her untimely death, tweeting, "the world lost a little piece of sunshine. See you on the other side, kid."
Article continues below advertisement
Awful Time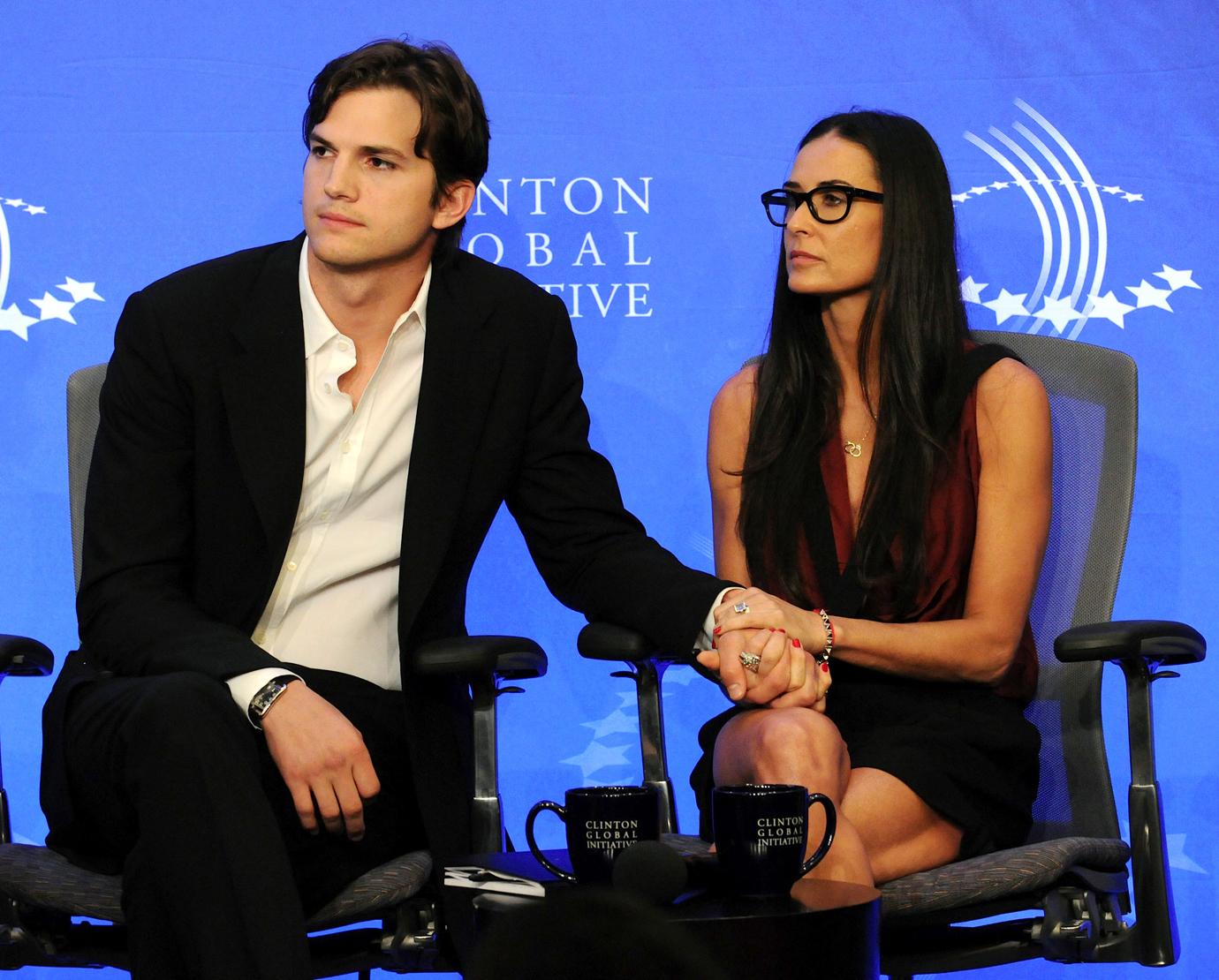 Moore, who is 15 years older than Kutcher, has written in her memoir that she miscarried Ashton's baby while they were dating. They married, and infertility treatments didn't work for the Ghost star, who already had three daughters with previous husband Willis.
Article continues below advertisement
Hollywood Follower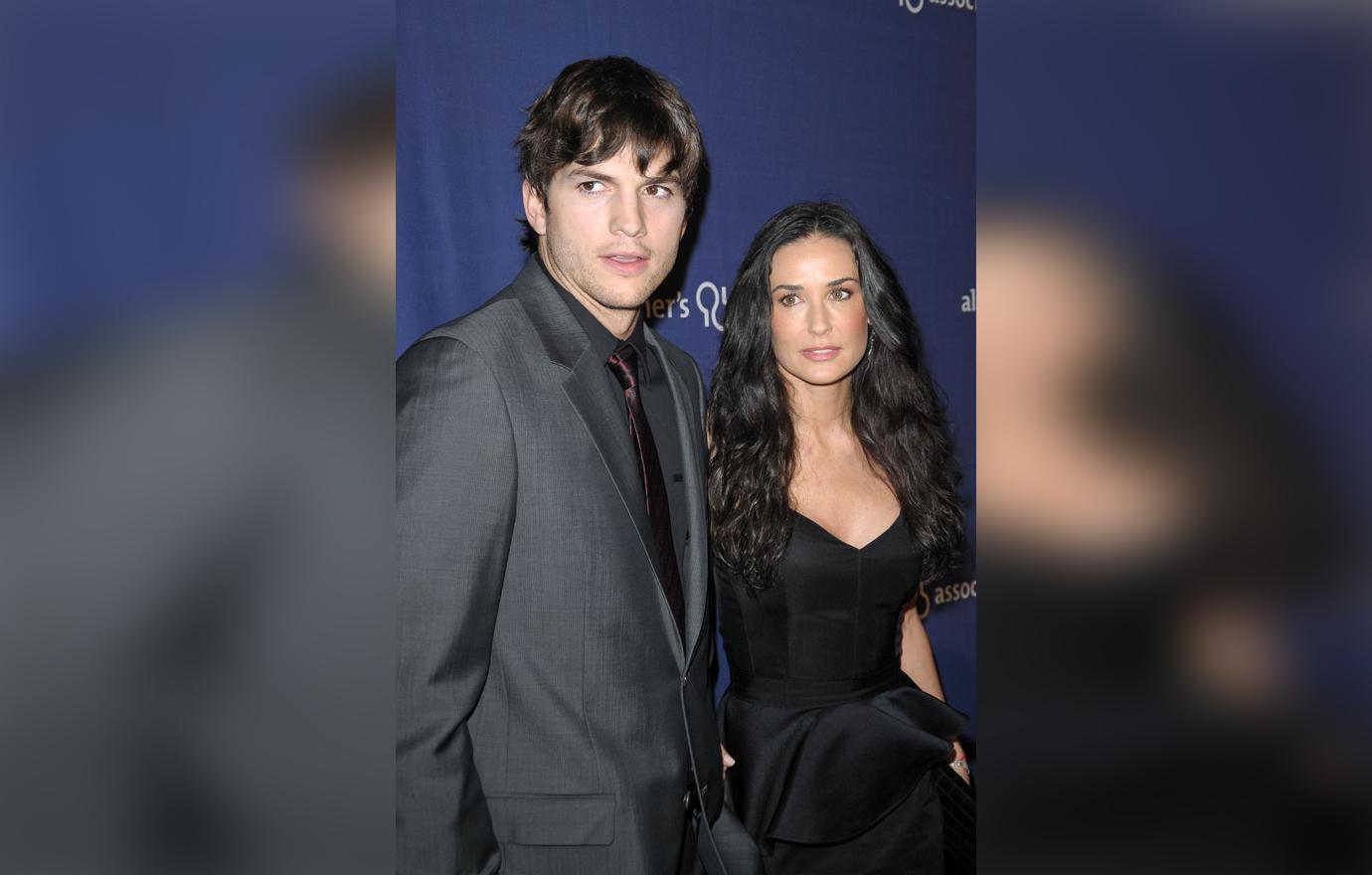 Like many celebrities, Kutcher and Moore got involved in the controversial Jewish mysticism Kabbalah religion. He once said his and Moore's devotion to Kabbalah was "one of the essential ingredients in the success of our marriage." But their union failed.