Feud Escalates! Amber Rose SLAMS Kardashians In New Tell-All — 'They're Not Worth It'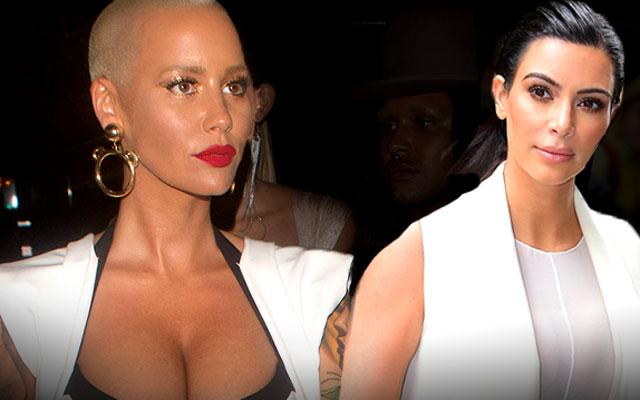 Kardashian family nemesis Amber Rose is about to publish her first advice book, How To Be A Bad Bitch— and the model drops not-so-subtle hints about the reality sisters' worst behaviors! Check out RadarOnline.com's exclusive gallery of Rose's harshest slams!
Article continues below advertisement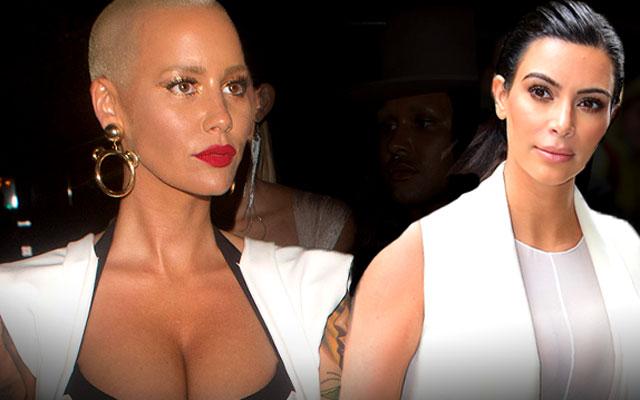 Amber Rose leaves her birthday party at PlayHouse in Hollywood, CA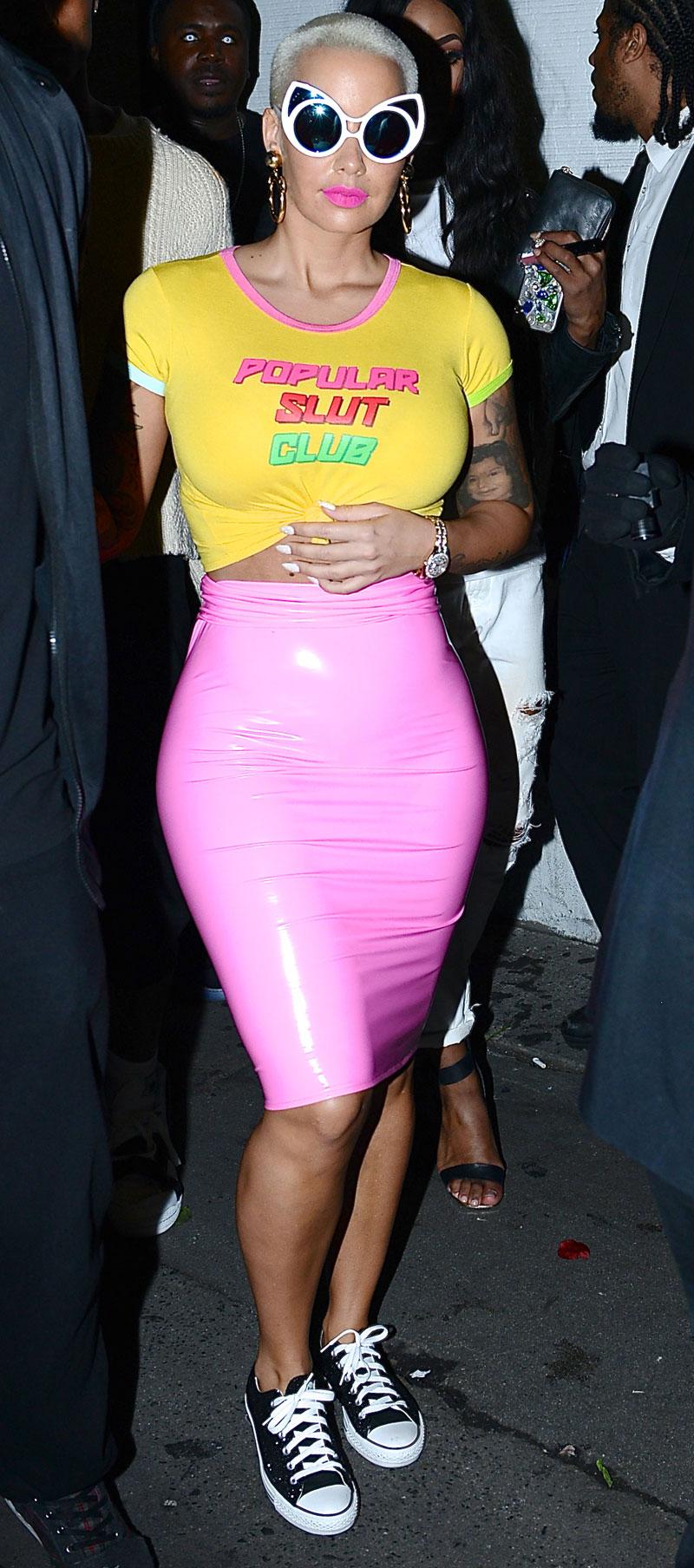 In the juicy book, out October 27, the 32-year-old single mom tells fans "there's no need to go back and forth and have an argument on social media with someone who obviously just wants to get your attention. They're not worth it." In February, Khloe, 31, slammed Rose on Twitter in a series of testy tweets.
Article continues below advertisement
Kim Kardashian dresses in all white as she arrives at the Women of Power Gala in NYC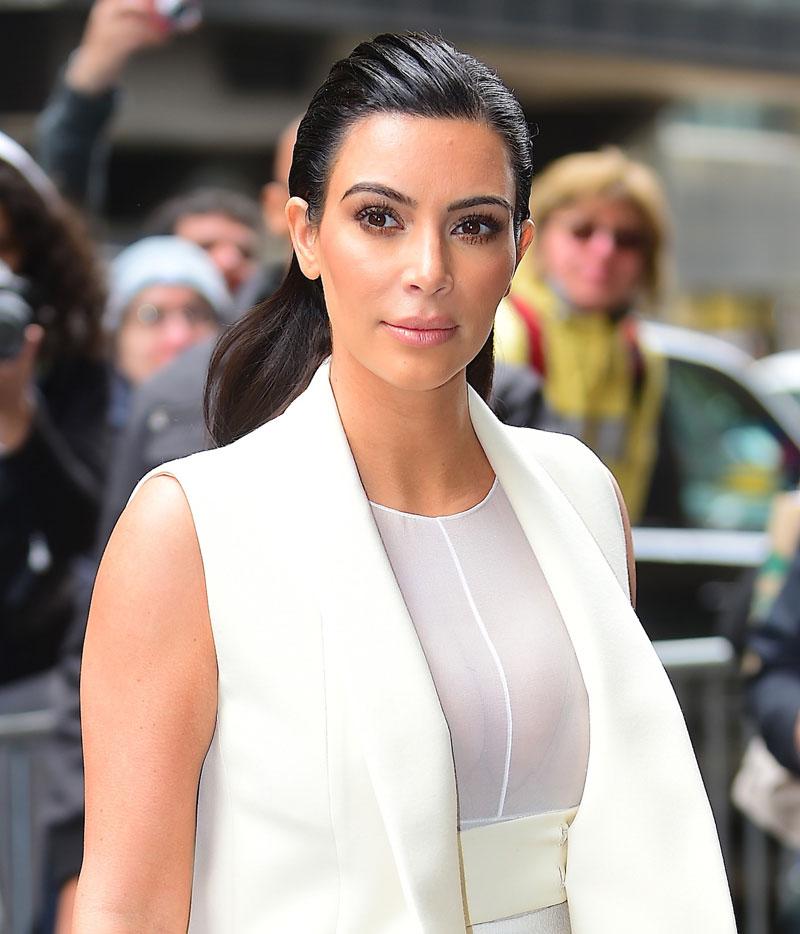 "A bad bitch isn't judgmental of other women….I'm not going to clown another woman for anything she's done, and I don't appreciate it when a woman cops an attitude with me for things that have happened in my past, especially when she's got her own past, too," Rose writes, clearly referring to Khloe again. In the same social media feud, Khloe called out Rose's stripper past.
Article continues below advertisement
Kanye West and girlfriend Amber Rose pose for cameras at the Metropolitan Opera's 125th Anniversary Gala at Lincoln Center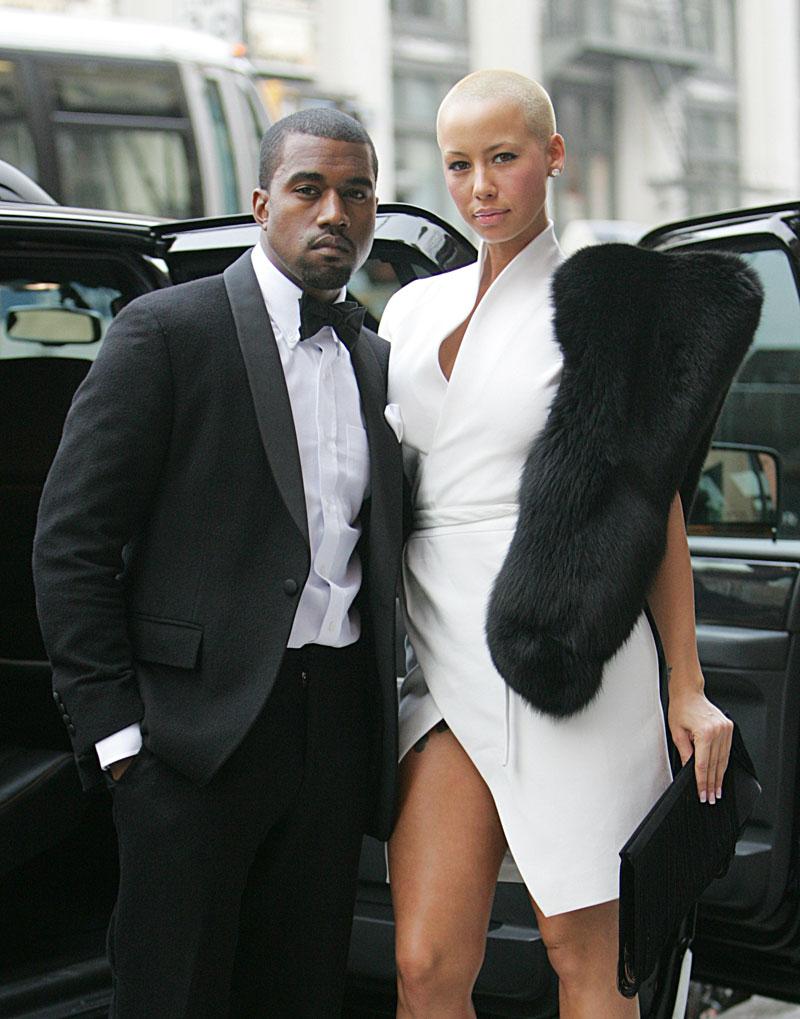 This one's for Kim! "A bad bitch never messes with another woman's man. Never. Hell, no," Rose says. "She's never a home wrecker!" Rose has publicly accused Kim, 35, of stealing her boyfriend Kanye West during their two-year relationship. "Kim is one of the main reasons why me and Kanye are not together," Rose said in 2012. "She's a home wrecker!"
Article continues below advertisement
EXCLUSIVE: Amber Rose seen leaving 'Lure' Night club in her new customized $100,000 Bright Pink Jeep Wrangler in Hollywood, CA

"Never, ever send nude photos to a guy," Rose writes. "When I say never, I mean f***ing never!" If only Kim could have heeded Rose's advice before she took naked photos of herself in a bathroom mirror— which were later leaked to the public by hackers in 2014.
Article continues below advertisement
Charlotte Ronson's 2006 Fall/Winter Fashion Show and After Party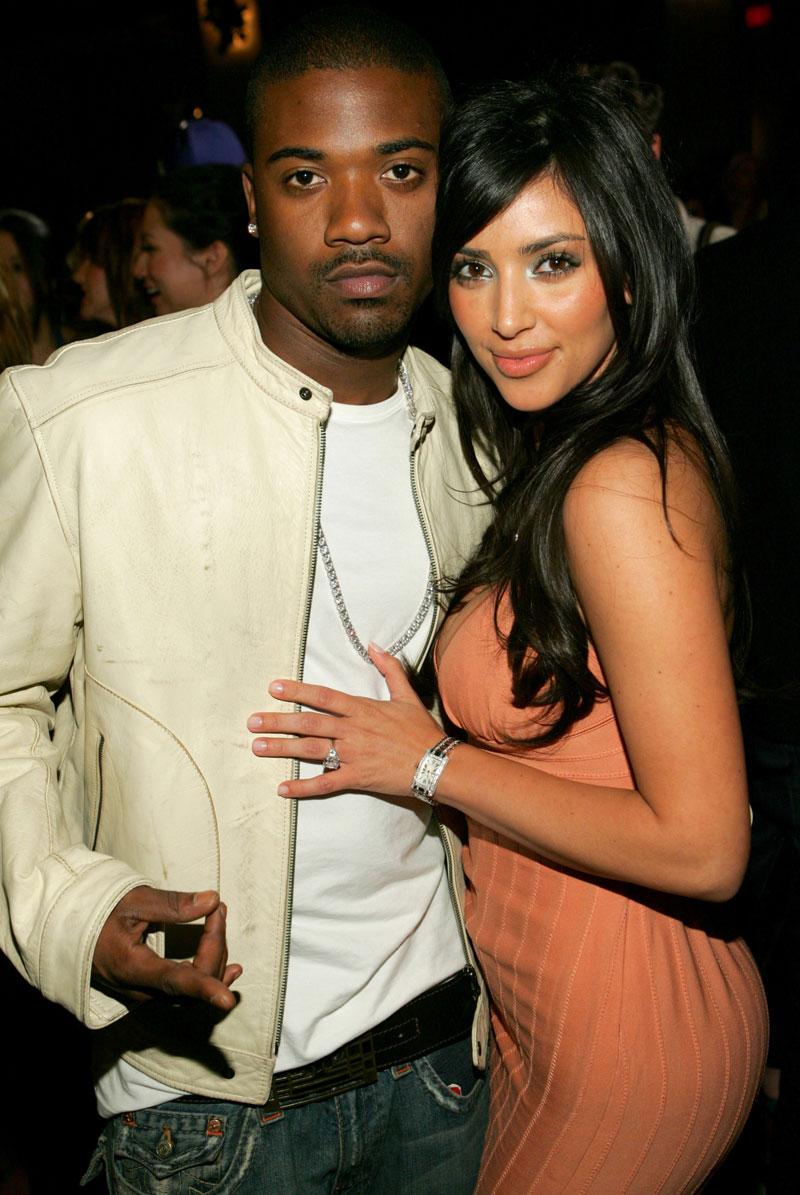 And, of course, Kim is notorious for her sex tape with ex-boyfriend Ray J, which went public in 2007. "Let's not forget where we came from," Rose has said in reference to Kim's scandal.