Alone Again! Skinny Katie Holmes Poses Solo At Jingle Ball After Jamie Foxx Split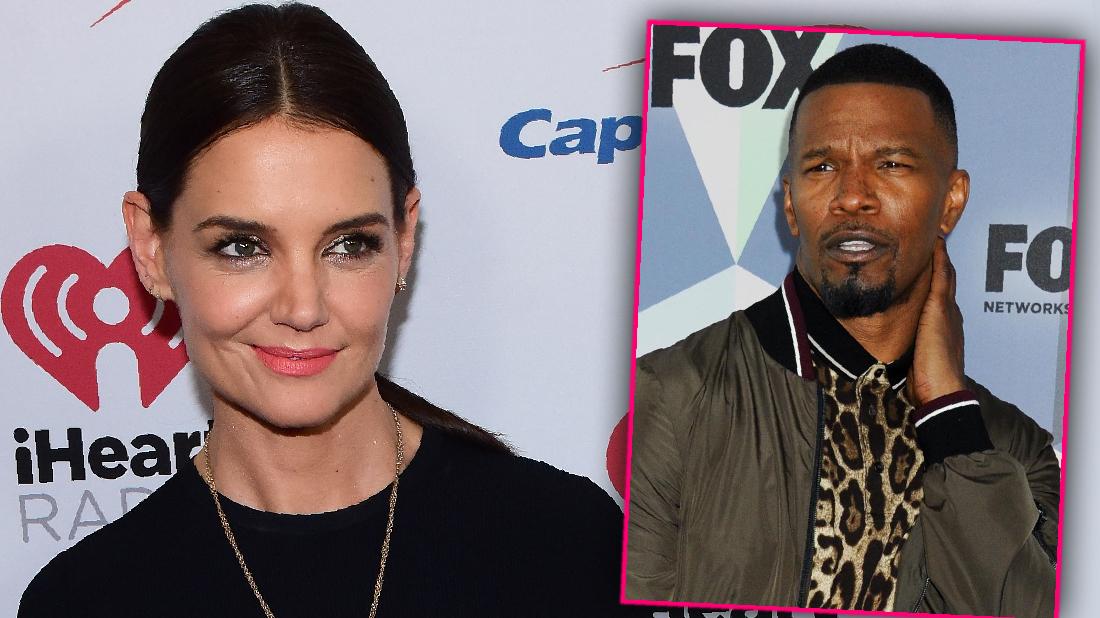 Katie Holmes arrived with her daughter Suri Cruise -- but bravely posed solo on the red carpet at iHeartRadio's Z100 Jingle Ball red carpet at Madison Square Garden in New York on Friday. As RadarOnline.com has reported, Tom's ex-wife, 40, is unattached again after her split fromJamie Foxx. And the skinny beauty was a single woman at the event, sporting her usual fashionista style by wearing black and a pair of stiletto tiger print boots. Meanwhile, she's long been divorced from Cruise, 57, and Foxx has moved on with other women.
Article continues below advertisement
A source recently told Radar, "(Katie's) starting to lose hope at this point that she'll ever find a good guy to settle down with." "Ever since Katie can remember it's been one disappointment after another. And now she's sitting back watching all these guys she once loved either move on to their new lives, or act like total womanizing douchebags." After his breakup from Holmes, the Ray star, 51, got cozy with much younger singer and protégé Sela Vave, 19.
Foxx welcomed Vave into his Los Angeles home after they were spotted leaving a nightclub together last month. And the budding singer has credited her older mentor multiple times on her social media accounts for giving her a start in the music industry. But Foxx and Vave have denied it's a romance. Then in mid-November, rumors spread that Foxx was getting close to actress Kate Beckinsale after the two were spotted together at the Golden Globe Ambassador launch party. But the Underworld actress took to social media to quickly squash the whispers.
"I would like to point out that standing next to someone does not mean I am dating them," Beckinsale posted on an Instagram story. More recently, Foxx was linked to model and waitress Dana Caprio, 26, but that fling is reportedly over. Even Katie's ex Tom has moved on, focusing on his new penthouse near the Church of Scientology headquarters in Clearwater, Florida. Holmes has put her Calabasas mansion up for sale, asking $4.625 million for the 6,200-square-foot property and half-acre estate, which features six bedrooms and seven bathrooms, and is located uncomfortably close to Foxx's multi-million-dollar home.
"She's got so much going for her but for one reason or other it always seems to end in tears after she falls in love," the source noted. "It's like she's totally cursed." But Holmes is still stepping out with her constant companion, Suri, 13. The girl kept a low profile on the red carpet, however, as the former Dawson's Creek star showed her holiday spirit at the Jingle Ball.
Scroll through Radar's gallery for more!
Always Svelte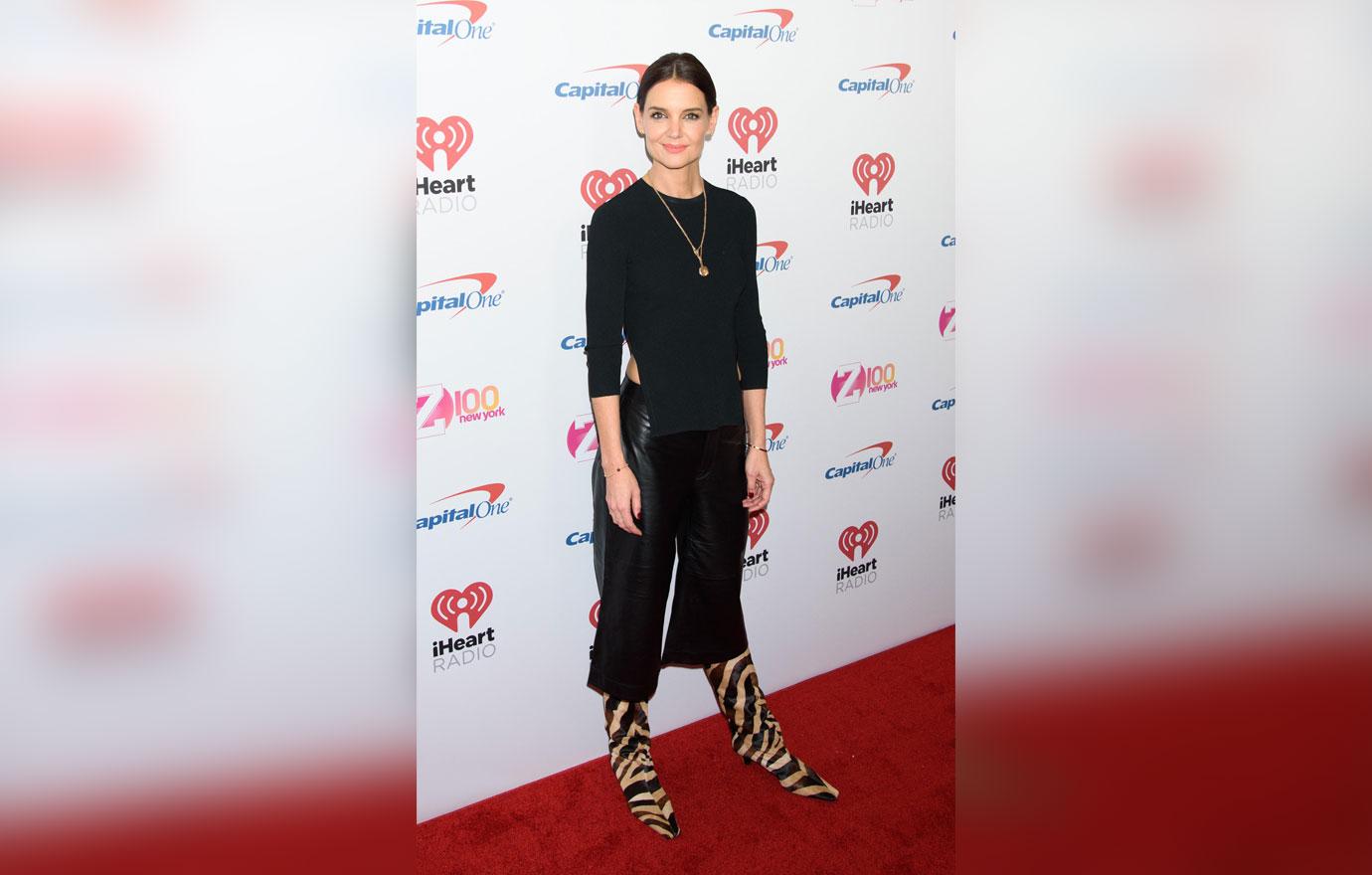 Holmes accentuated her slim torso with a peekaboo black sweatshirt at the event.
Article continues below advertisement
Alone Again, Naturally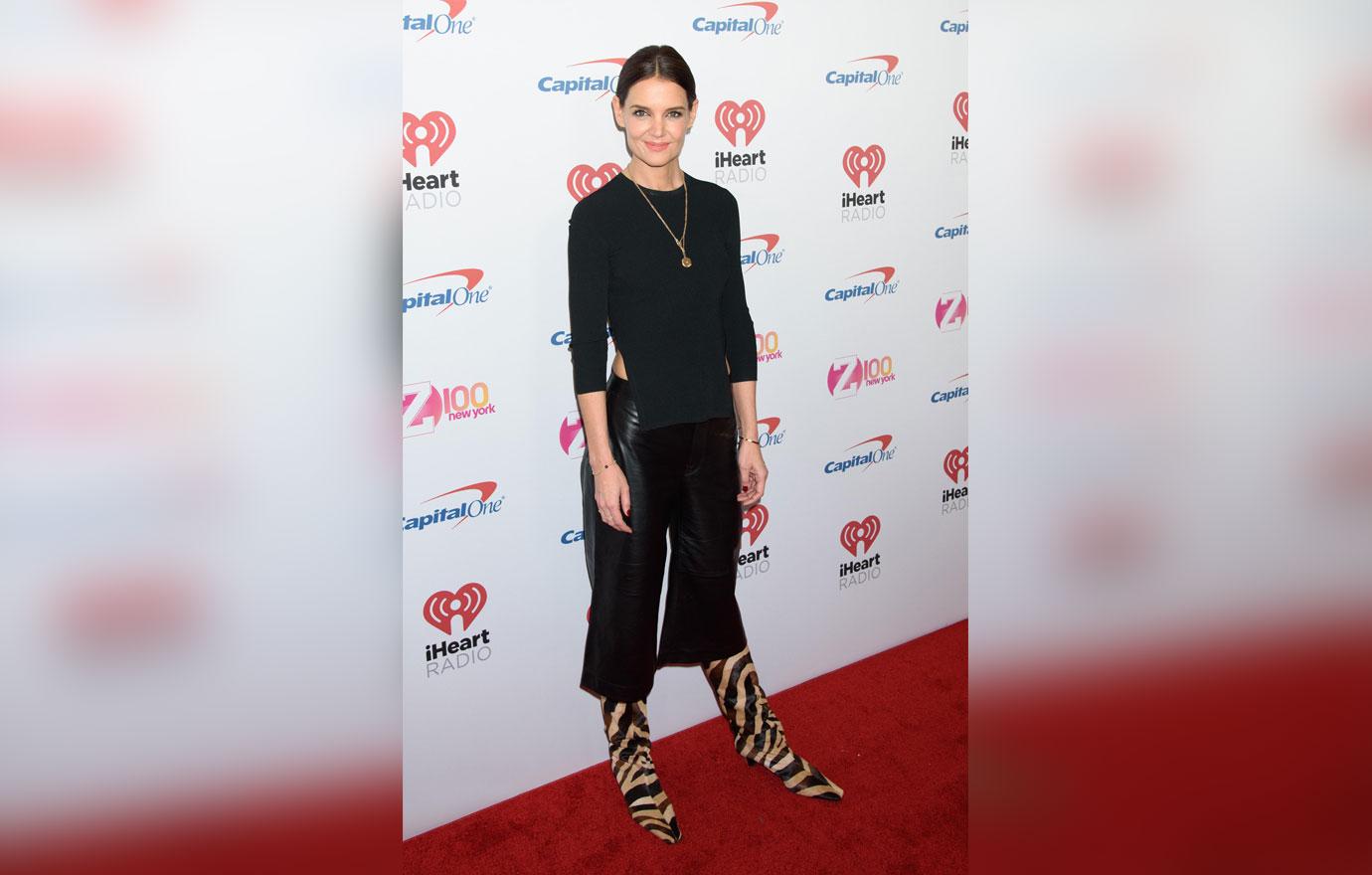 The pretty star is a fearless bachelorette. She flaunted her body in leather cut-offs with flared hems.
Article continues below advertisement
No Date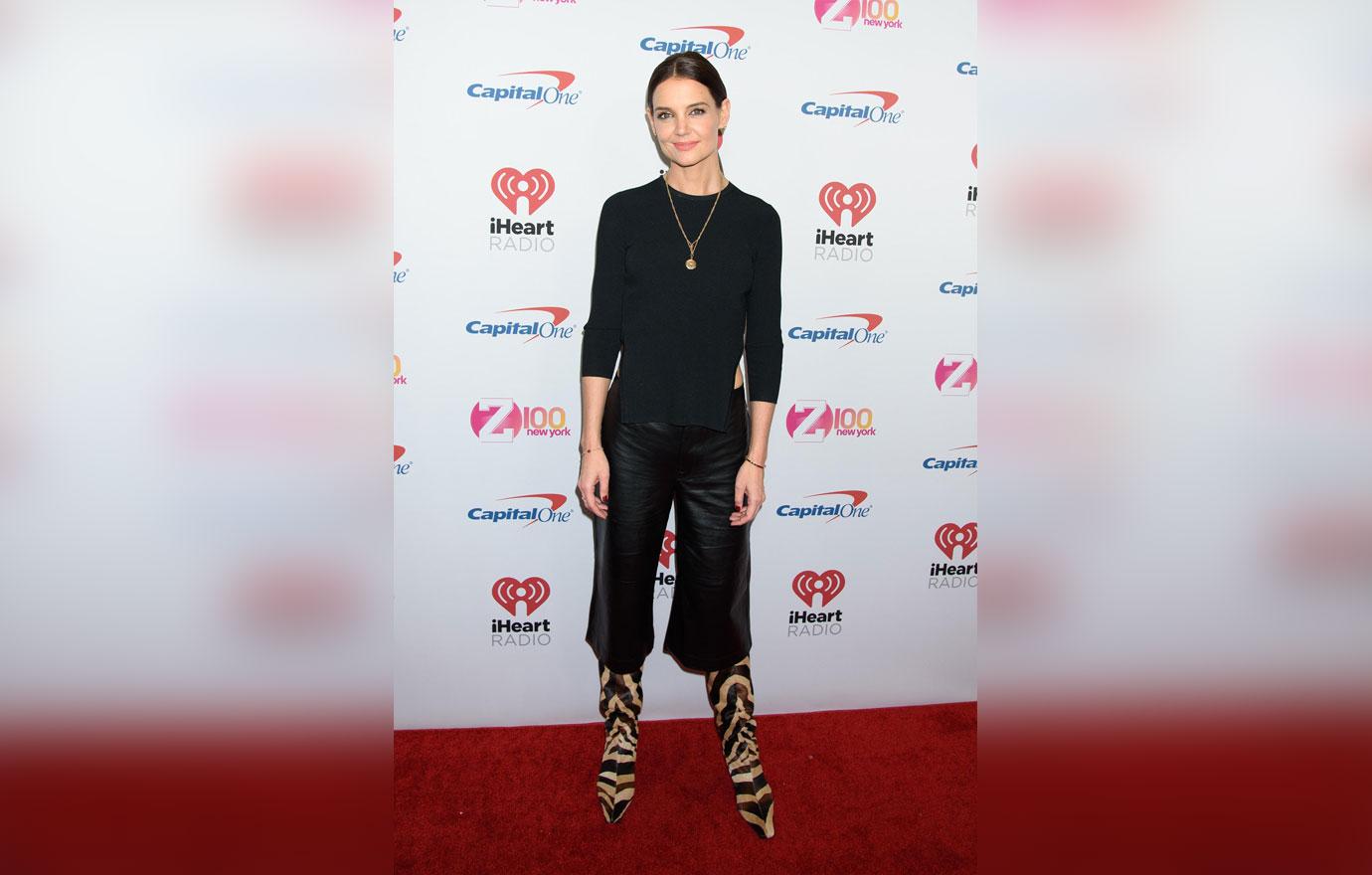 Holmes wore her dark hair in a ponytail.
Article continues below advertisement
Public Appearance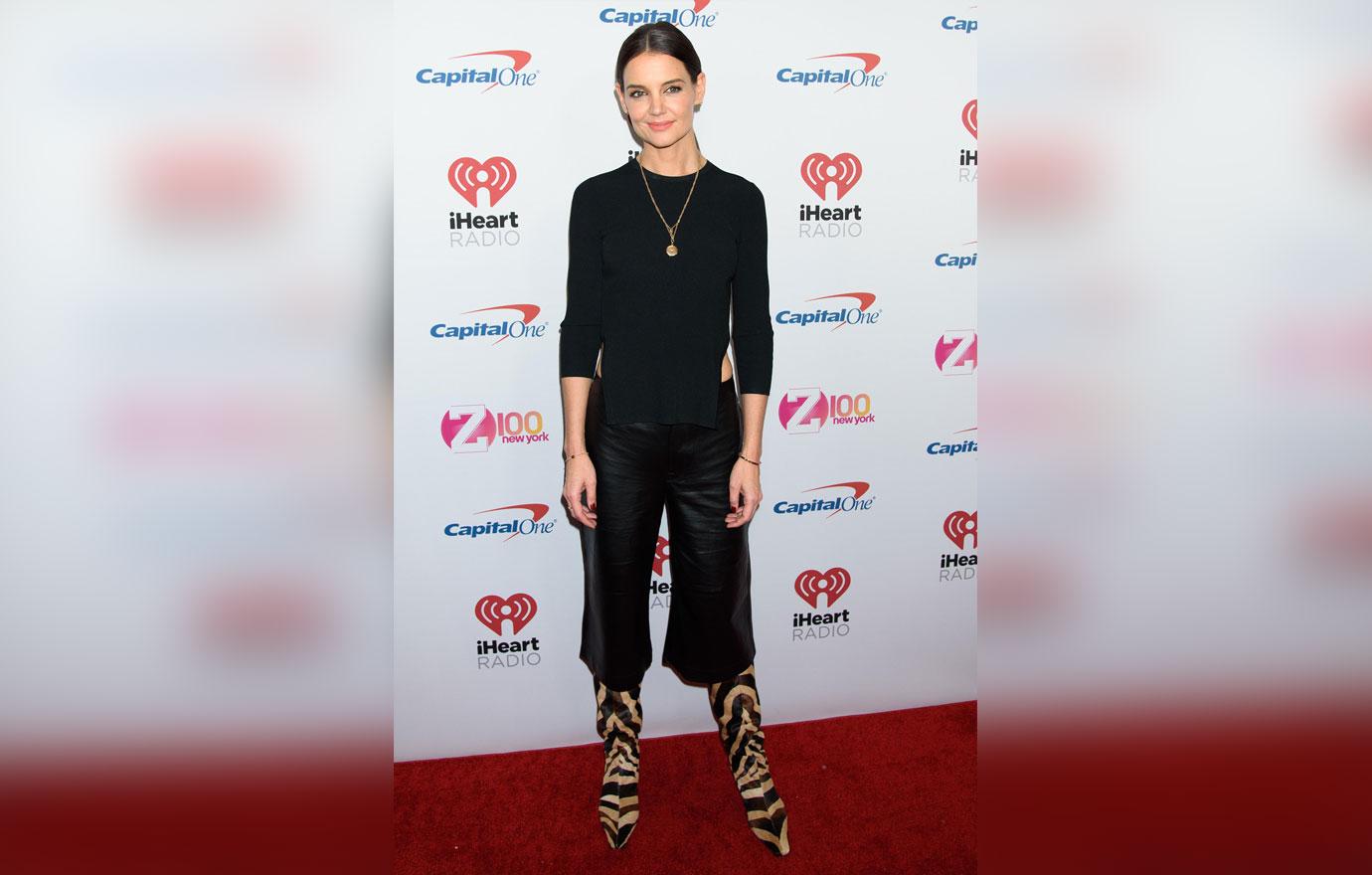 Holmes hugged Z100 radio personality Elvis Duran, 55, at the event, but there's no new love in her life.
Article continues below advertisement
Mother/Daughter Duo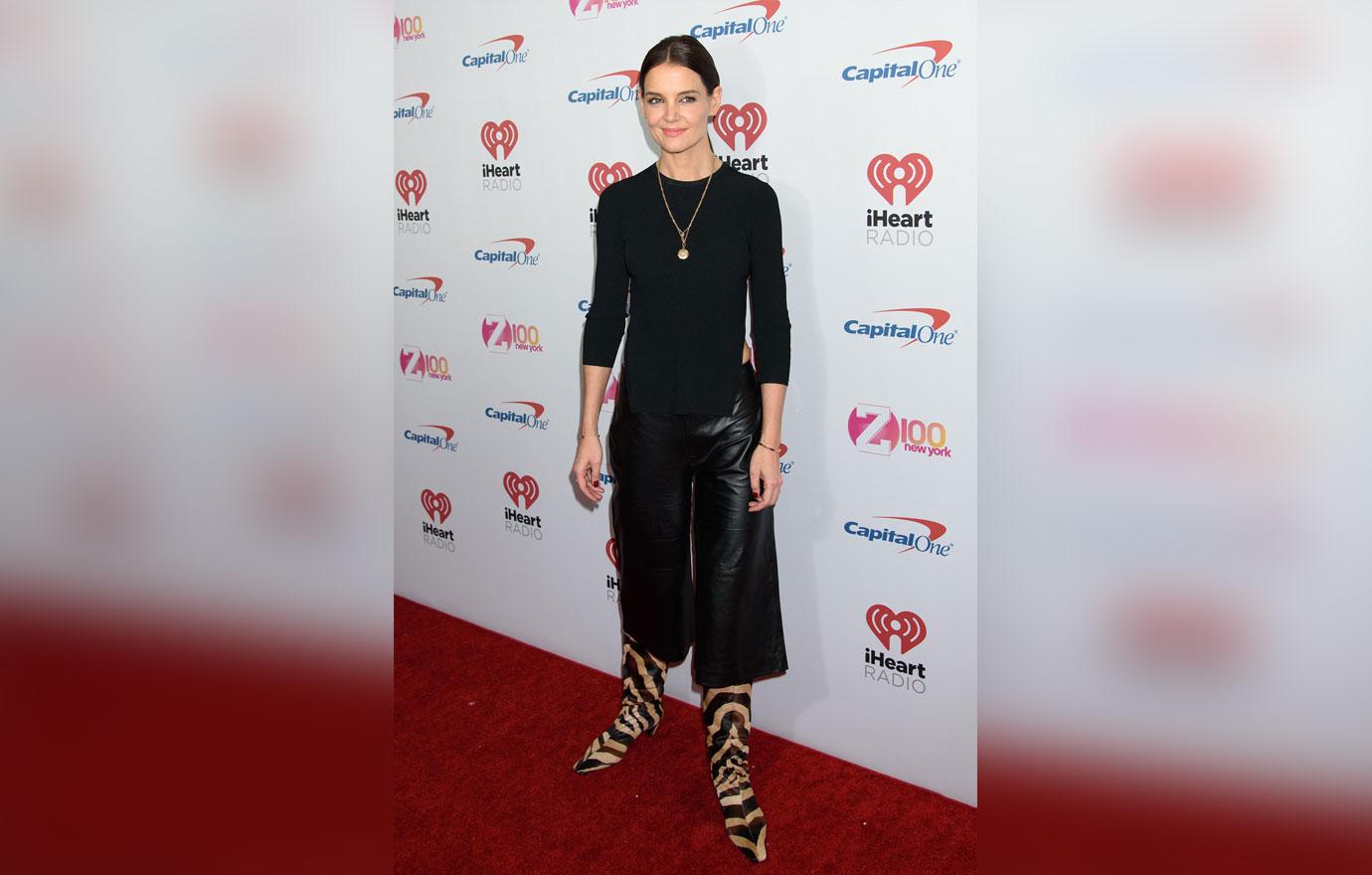 The actress' sidekick, daughter Suri, also came to the event.
Article continues below advertisement
No More Jamie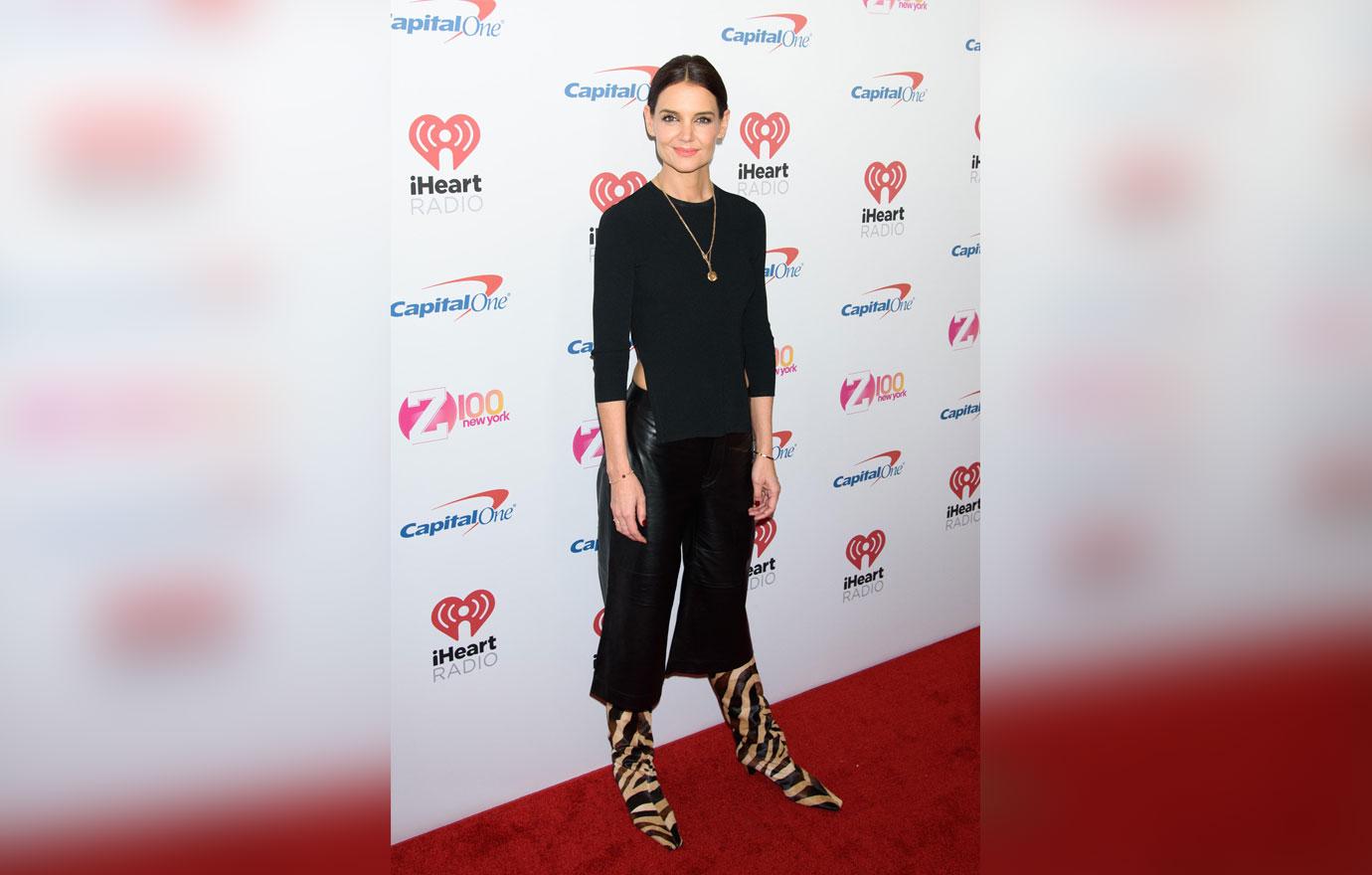 Fans were shocked when Holmes and Foxx apparently split this summer after a six-year on-again, off-again relationship.