Aaron Carter's Suspected Drug Video: See A Credit Card & Suspicious White Line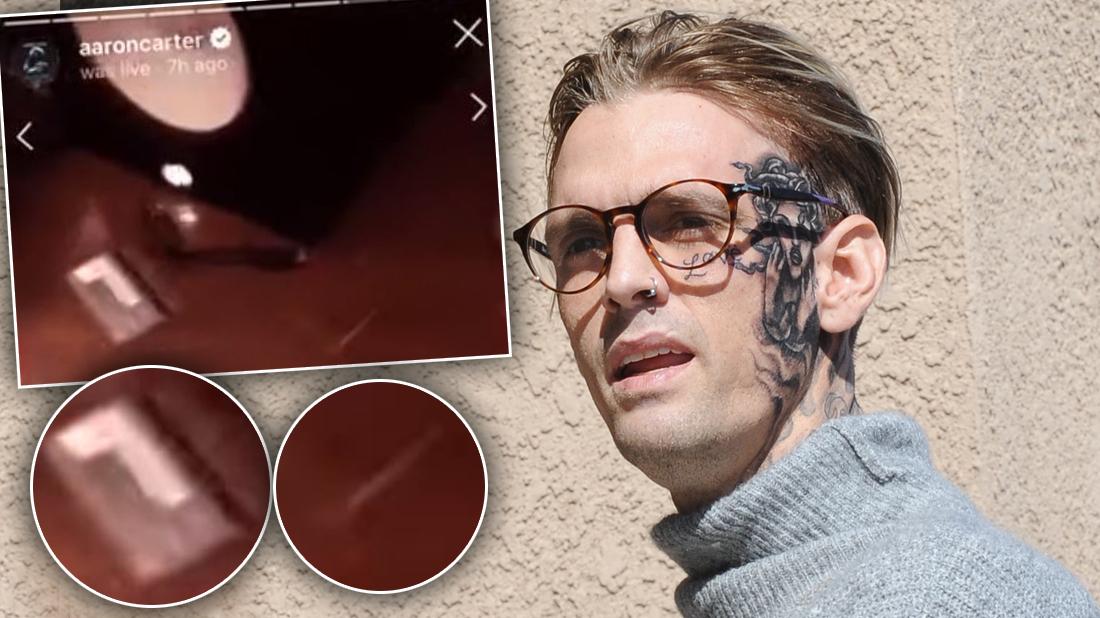 Aaron Carter posted a shocking video to his Instagram Story where a credit card and suspicious white line was spotted on a table as his tragic downward spiral continues.
The troubled actor was lighting the restraining order papers from his brother, Nick Carter, on the video and as he swept the camera around the room a credit card and a white line are clearly visible in the shocking footage.
The bombshell video was shared just a day before he got his massive Rihanna/Medusa face tattoo.
Article continues below advertisement
The tattoo artist, who inked up his face the day after the suspicious white powder video, reportedly said the troubled singer was only smoking marijuana when he was with him the day before, not taking any harder drugs.
Aaron's troubled relationship with Nick and his twin sister Angel Carter hit a low point in the last few weeks. In the video Aaron is seeing using the restraining order papers to sweep up the trash and then throwing it away.
Nick was granted a temporary restraining order on Sept. 16 that is in effect until Oct. 16. Nick wrote on social media why he took the drastic move.
"After careful consideration, my sister Angel and I regret that we were required to seek a restraining order against our brother Aaron today.
"In light of Aaron's increasingly alarming behavior and his recent confession that he harbors thoughts and intentions of killing my pregnant wife and unborn child, we were left with no choice but to take every measure possible to protect ourselves and our family. We love our brother and truly hope he gets the proper treatment he needs before any harm comes to himself or anyone else."
Aaron revealed the bombshell confession that he's been diagnosed with multiple personality disorder, schizophrenia, acute anxiety and manic depression and claimed he's taking prescription medications while on a two-part episode of The Doctors on September 12 and 13.
The singer took to Twitter to deny there were drugs in the video.
Scroll through the gallery to see the shocking video with the drug paraphernalia in the shot.
Watch The Video
In the shocking video, a credit card and a white line next to it can be seen on a table top. On The Doctors TV Show, Dr. Travis Stork told Aaron his "urine tested positive for marijuana, extended opiates, hydrocodone as an example, and benzodiazepine."
Close Up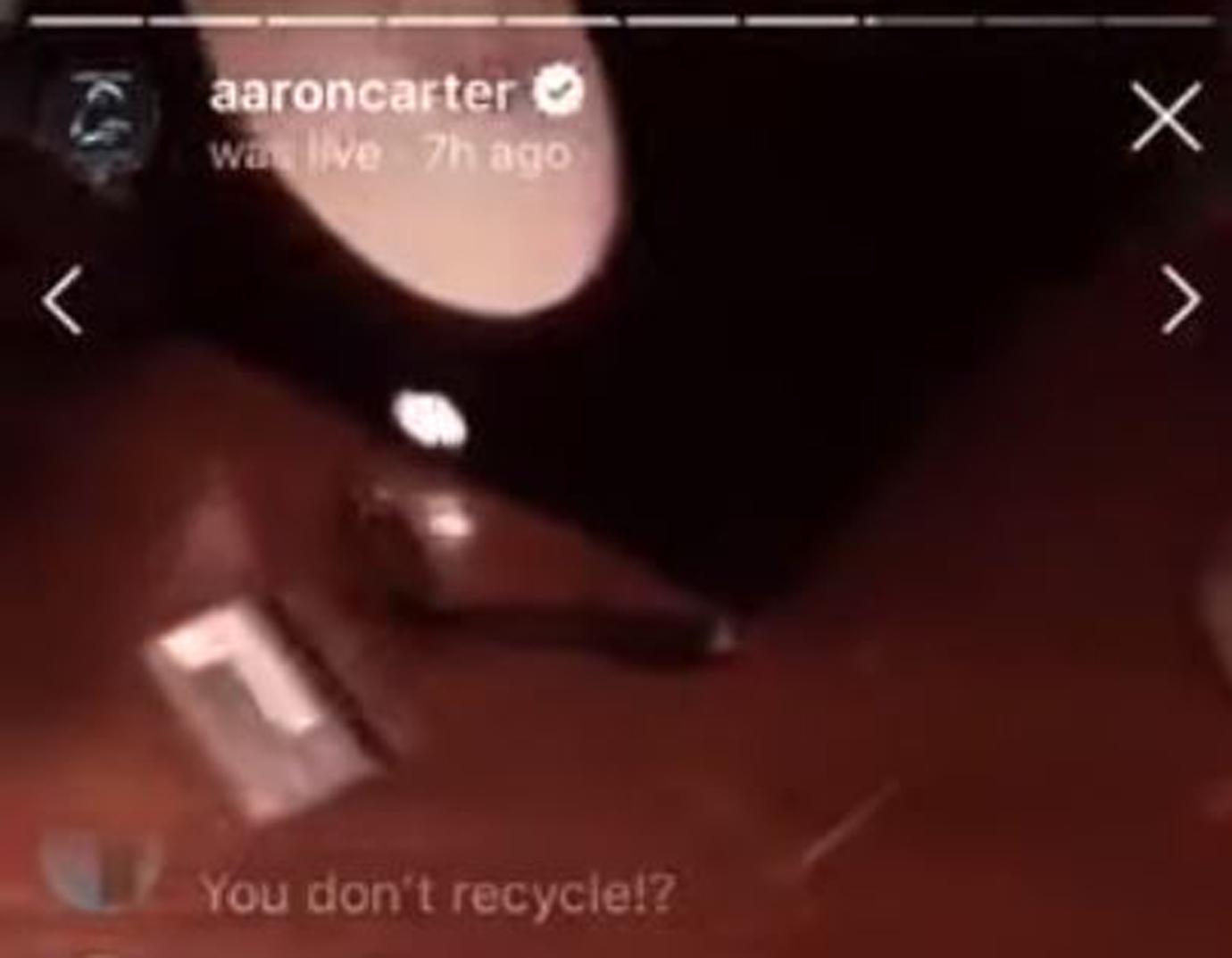 Zoomed in, the credit card and a white powdery line are visible in the photos.
Closer Look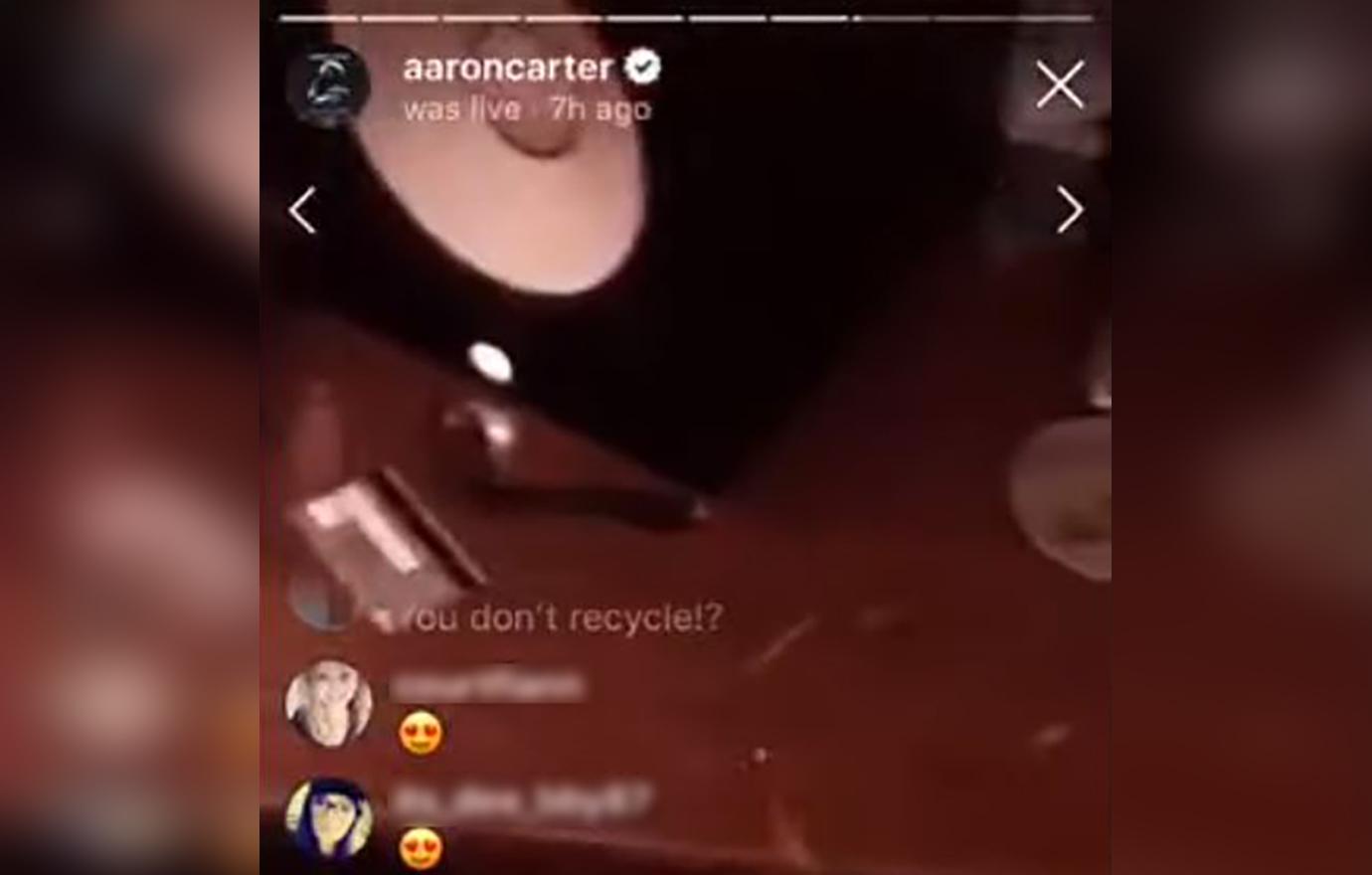 The white line and credit card are visible in the screen grab from the video.
Article continues below advertisement
Sad Confession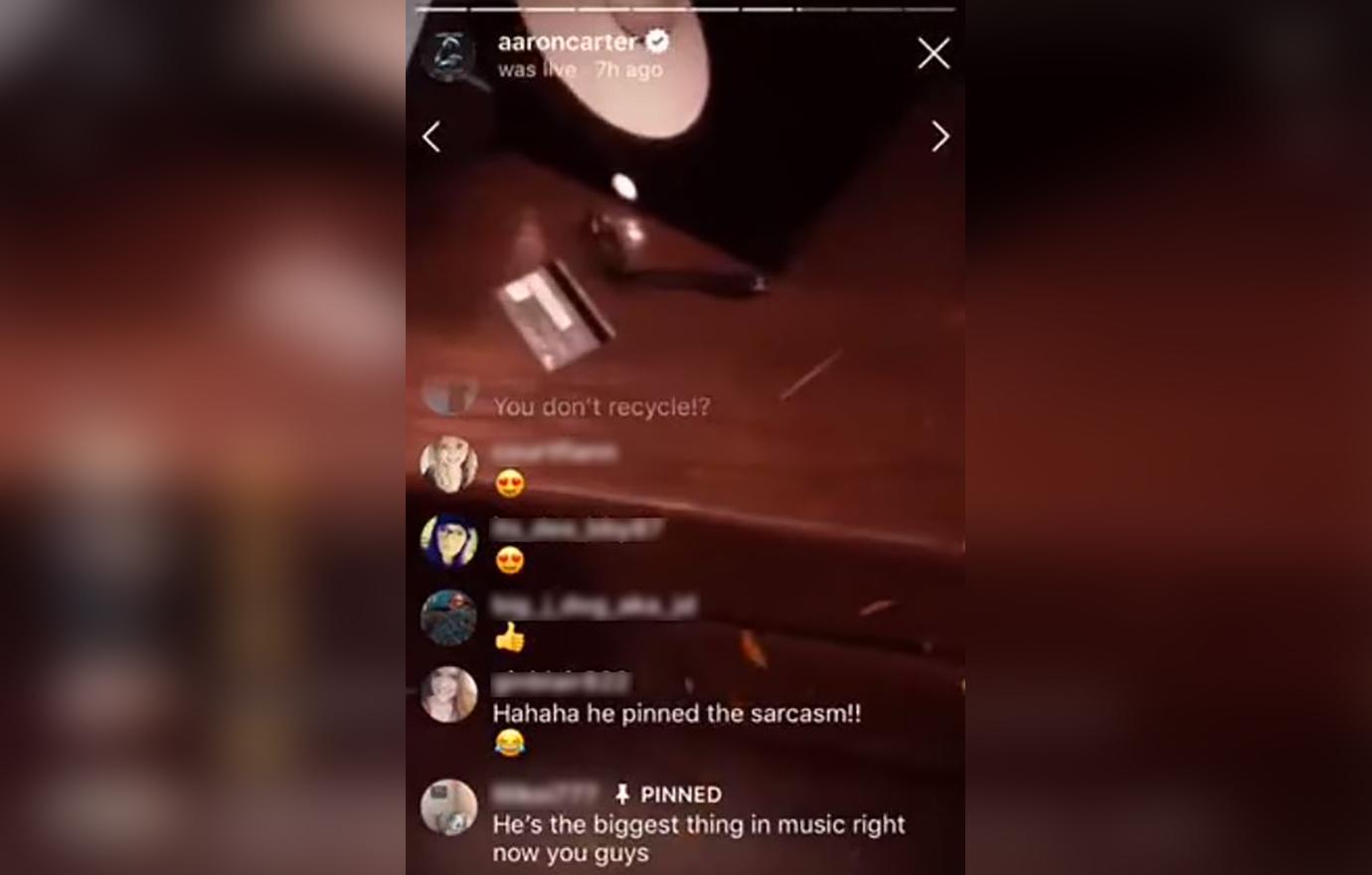 "I was huffing because I was really f**king stupid and sad but this is really no excuse," Aaron said on The Doctors. "I was huffing because I'm a drug addict."
Article continues below advertisement
Face Art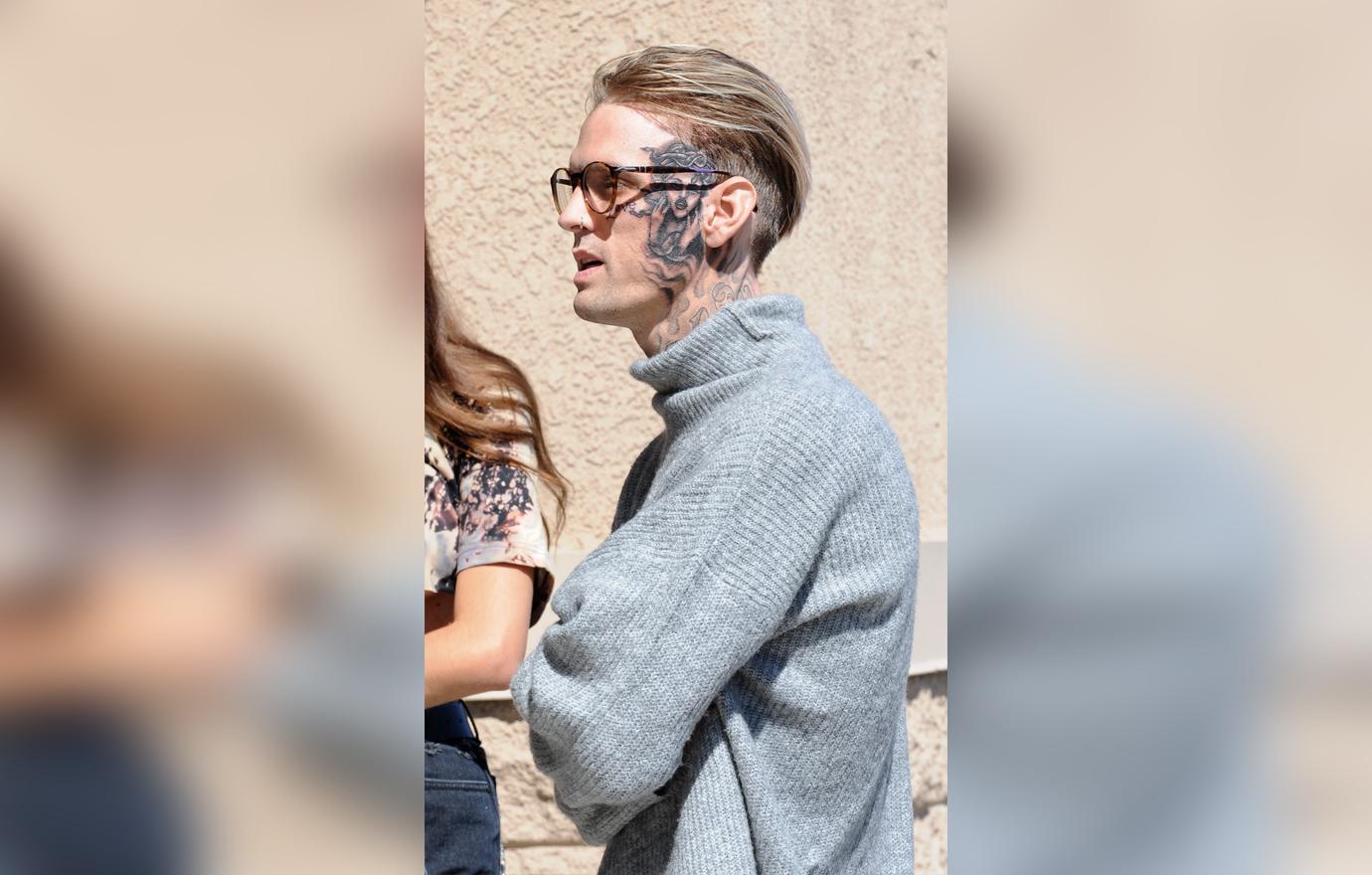 After getting his face tattoo, Aaron Tweeted: "I'm doing just fine. I ask you repent my and leave me alone. I already have to move and I don't need to be under scrutiny with every decision I make. I will take the necessary precautions to protect myself, and when I move no one will know where I live! #MissingMyMom right now."
Article continues below advertisement
Family Feud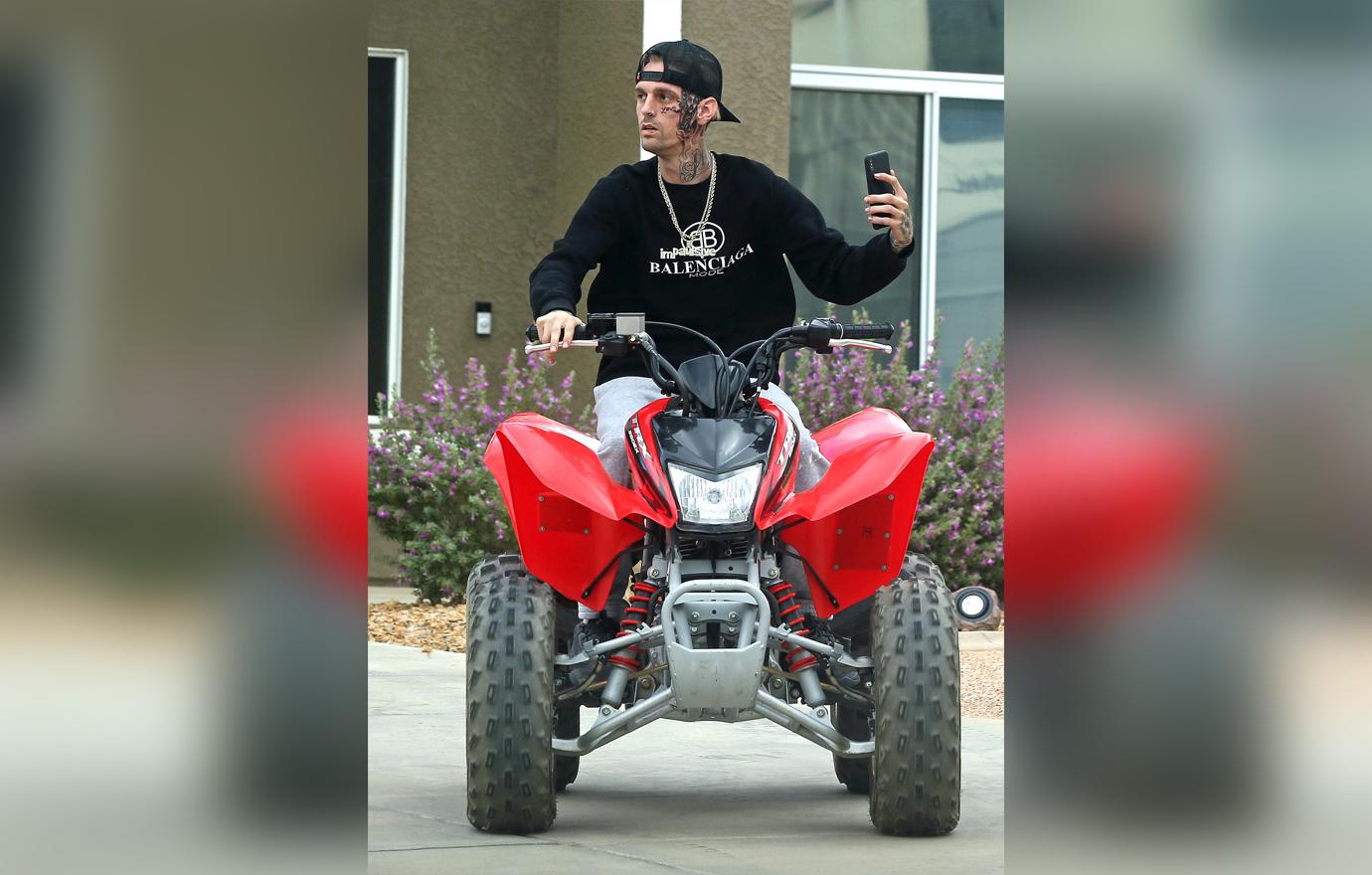 "I WILL be showing up to court for my sister, Angel's case against me," Aaron tweeted early after the video was posted. "But I will not be going for my brother, Nick. I don't care if he has a restraining order against me, I will never see or speak to him again or the rest of my family."
Article continues below advertisement
Bad Brothers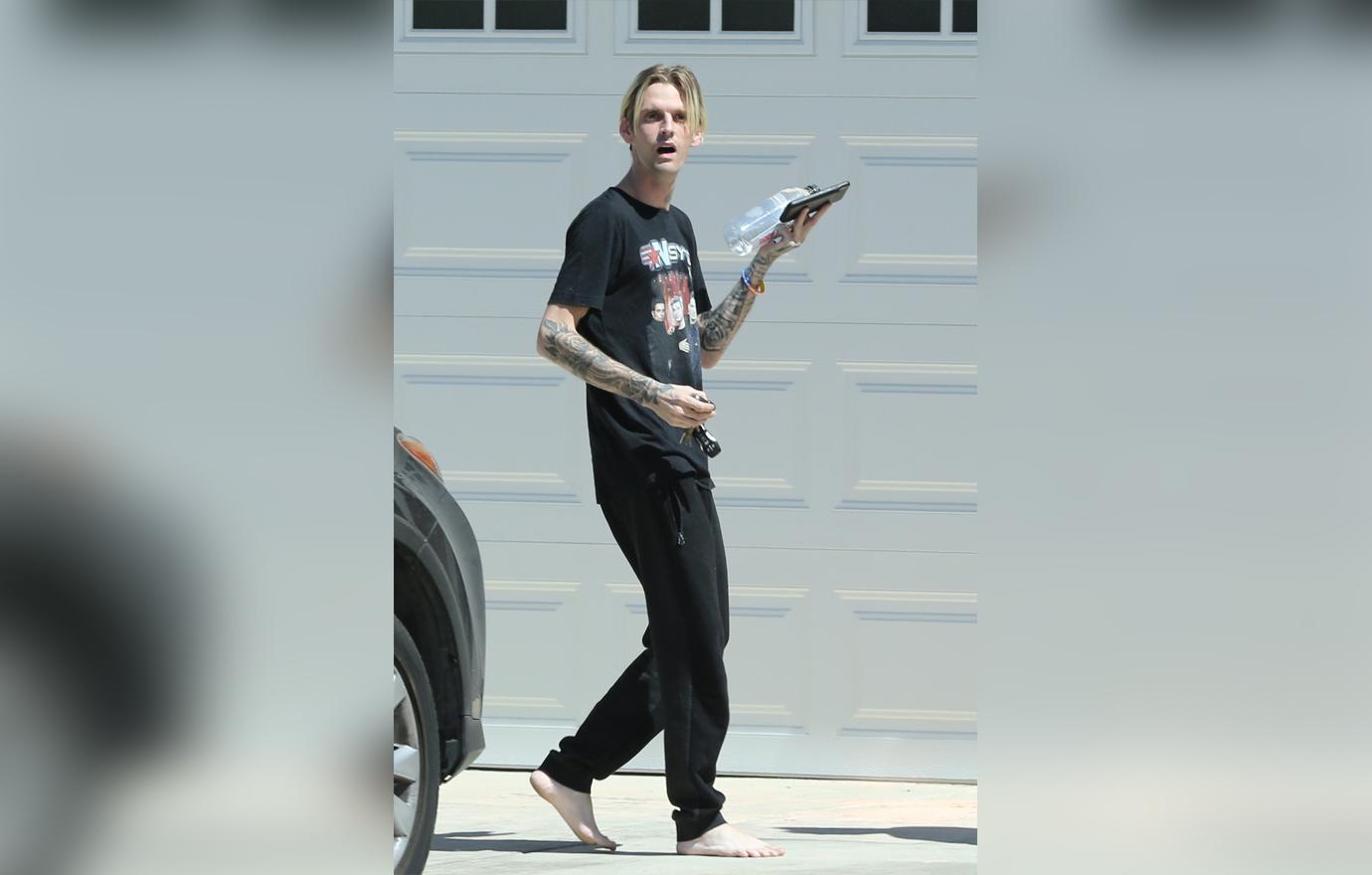 Amid his feud with Nick, Aaron has noted via Twitter, "I am astounded at the accusations being made against me and I do not wish harm to anyone, especially my family. This is obviously a chess game of some sort."
Article continues below advertisement
Cry For Help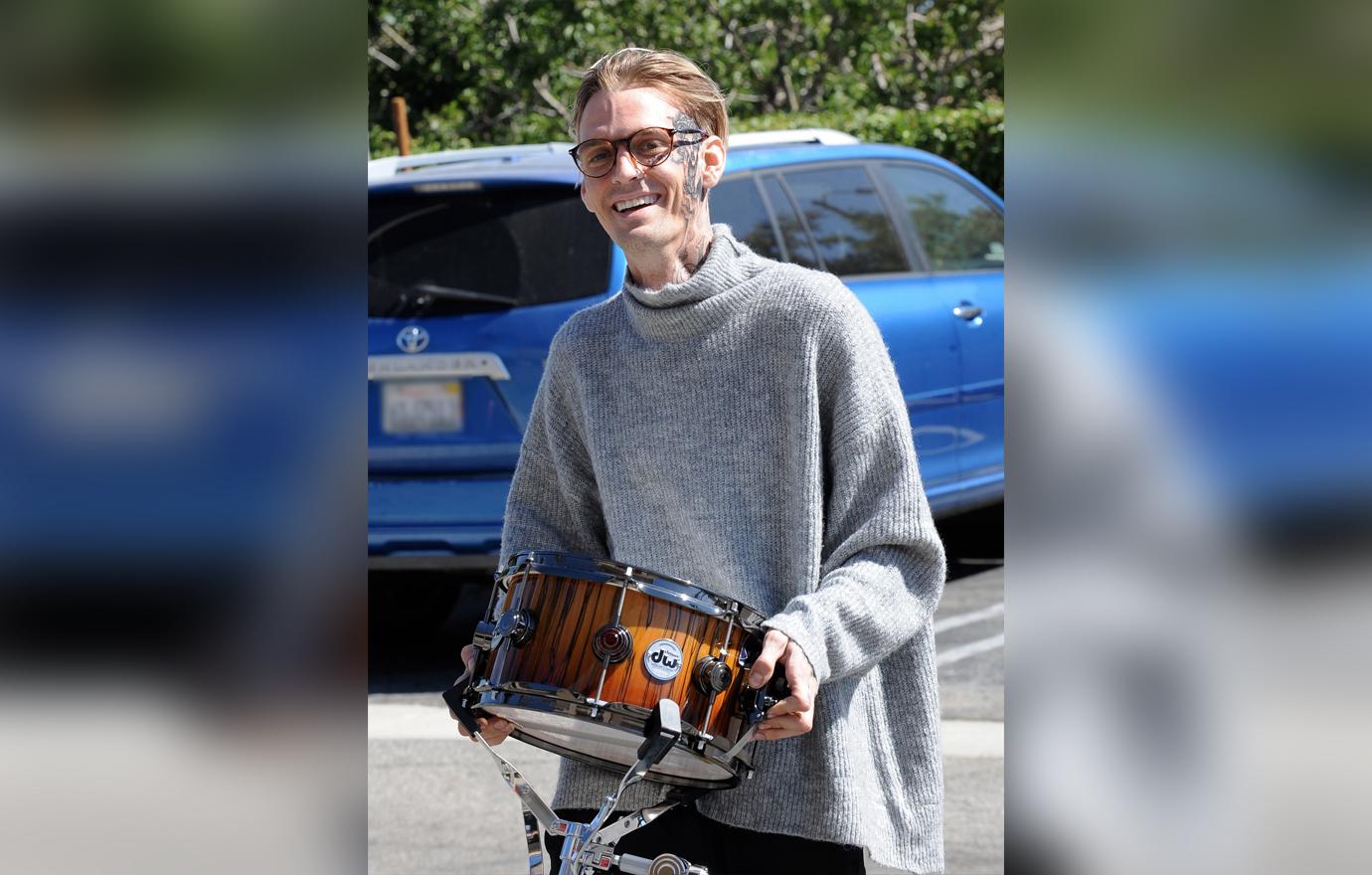 Aaron posted an ominous Tweet on Oct. 2. "People be acting crazy I need a f**king IV drip and fluids ASAP. I'm looking forward to coming to Canada for my show though in Halifax. Aaroncarter.com. Let's go!! See you there. I'm bout to rip some s**t up in Canada."