Horrific Claims: Nick Carter's Sexual Assault Accusations Exposed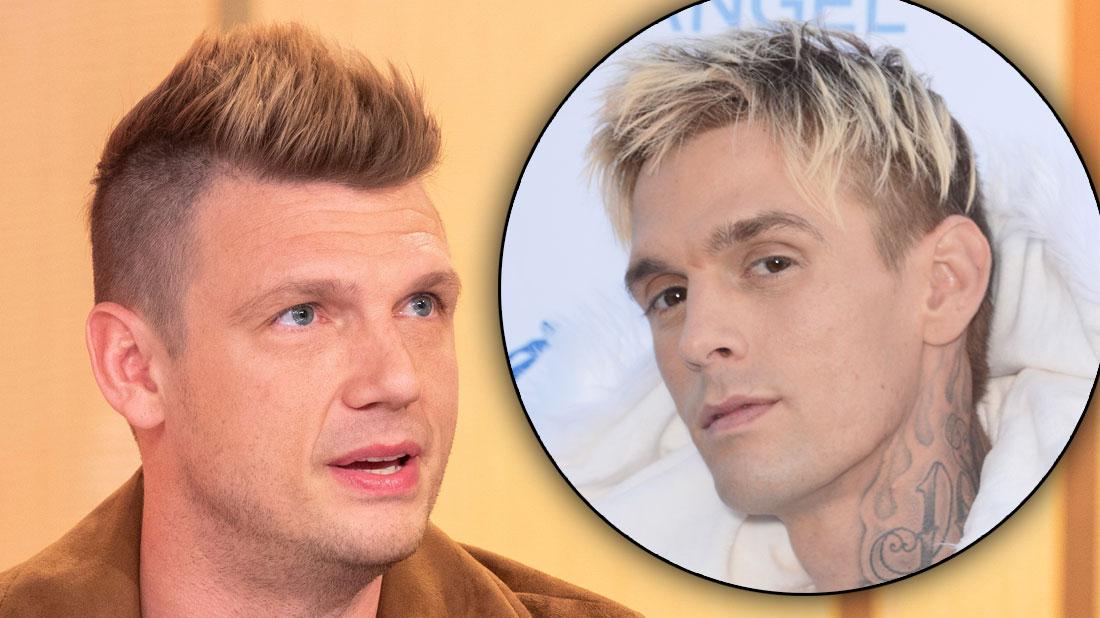 WARNING: DISTURBING CONTENT BELOW
Aaron Carter is on the warpath against his brother Nick, exposing old sexual assault charges against his sibling that were first exclusively reported by RadarOnline.com.
The bitter brothers' feud erupted this week with Nick, 39, getting a restraining order against Aaron, 31.
Last week, Nick's younger brother shocked fans on the TV show The Doctors by sharing that he's been diagnosed with multiple personality disorder, schizophrenia, acute anxiety and manic depression.
Article continues below advertisement
Then on Tuesday, September 17, Nick claimed he and Aaron's twin sister had to take action against Aaron, writing online, "After careful consideration, my sister Angel and I regret that we were required to seek a restraining order against our brother Aaron today.
"In light of Aaron's increasingly alarming behavior and his recent confession that he harbors thoughts and intentions of killing my pregnant wife and unborn child, we were left with no choice but to take every measure possible to protect ourselves and our family," the statement continued. "We love our brother and truly hope he gets the proper treatment he needs before any harm comes to himself or anyone else."
Nick reportedly was granted a temporary restraining order on Monday, September 16, and it's in effect until Oct. 16. Whether a permanent restraining order will be put in place will be determined in a future court date.
Aaron blasted back on Tuesday, tweeting, "So my brother just got a restraining order against me. And I was just served lol." Later in the day, he tweeted, "Take care. @nickcarter we're done for life. I haven't seen him in four years. And I don't intend."
Aaron also noted via Twitter, "I am astounded at the accusations being made against me and I do not wish harm to anyone, especially my family. This is obviously a chess game of some short."
The solo artist then went on a tweetstorm against his Backstreet Boy star brother, claiming that Nick was retaliating against him for "livestreaming" with Melissa Schuman, a former member of the girl band Dream who in 2018 accused Nick of rape.
The Los Angeles District Attorney's Office did not charge Nick, as the statue of limitations expired in 2013.
RadarOnline.com also broke Carter was investigated for sexual assault during an alleged incident that took place at his friend's Key West, Florida home on March 26, 2006 and March 27, 2006.
The victim claimed Nick "unbuttoned her jeans, and slid his hand down her jeans and underpants."
The report obtained from the West Allis Police Department in Wisconsin continued, "The woman indicated Carter briefly inserted his finger tips into her vagina."
No charges were brought against Nick and the case was closed in June 2006.
Then in November 2017, "Dream" singer Schuman accused Cater of raping her when she was 18 years old. She submitted a police report against him of the alleged 2006 assault.
He was not charged in the case.
Scroll through RadarOnline.com's gallery for more on the sexual assault against Nick after Aaron dredged them up all over again.
Melissa Explains It All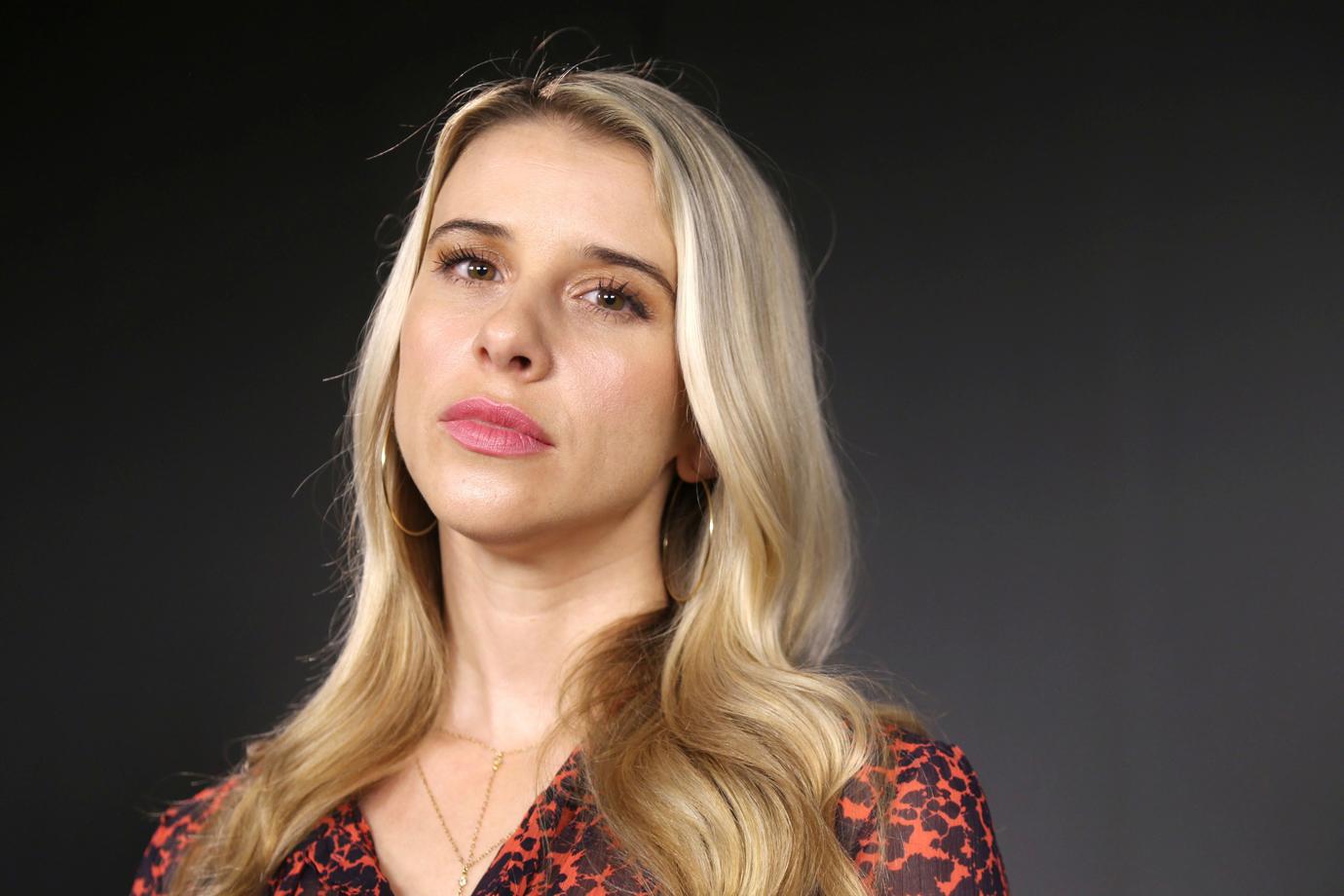 Allegations by Schuman against Nick became public knowledge after she wrote a #MeToo style essay claiming that he had raped her in 2003. She explained on her blog Melissa Explains It All that she went to Nick's Santa Monica apartment to hang out with him after meeting on the set of a movie. After taking a shot, she joined him in his office to listen to new music he was working on. "He turned off the light and we sat there in the computer light listening to his new stuff," she claimed. "And naturally we started to kiss. He was aware that I was a virgin and that I held to religious conservative Christian values. I was vocal about this."
Article continues below advertisement
Wild Claims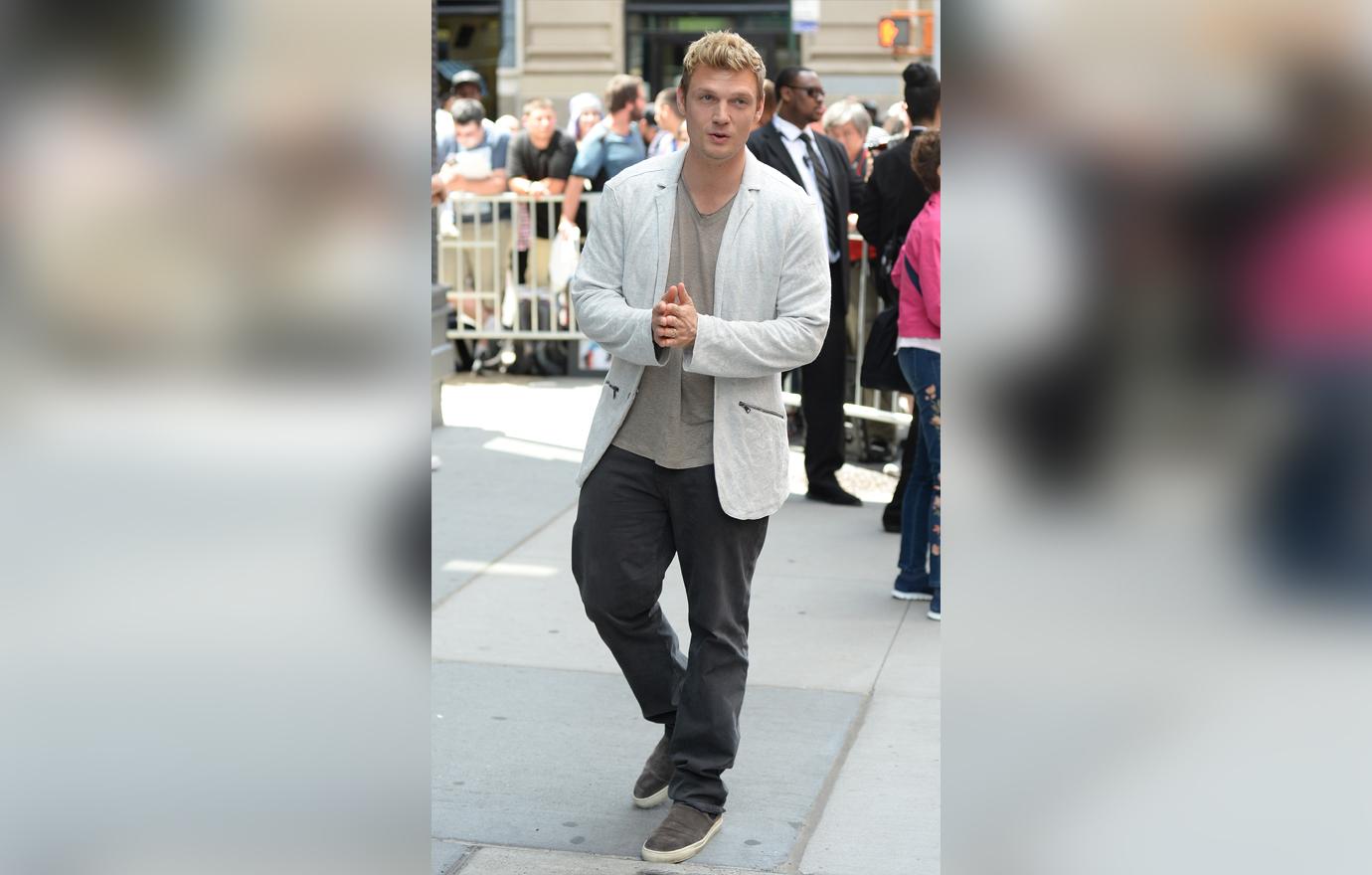 She then described the alleged "graphic, violent sexual behavior" that occurred between them when they went to the bathroom. "I asked him what we were doing in there," she said. "He didn't respond and continued to kiss me. He then picked me up, put me on the bathroom counter and started to unbutton my pants. I told him I didn't want to go any further. He didn't listen. He didn't care. He told me, 'Don't worry. I won't tell anybody.'" Although she protested, Nick allegedly took off her pants and performed oral sex.
Article continues below advertisement
More Chilling Accusations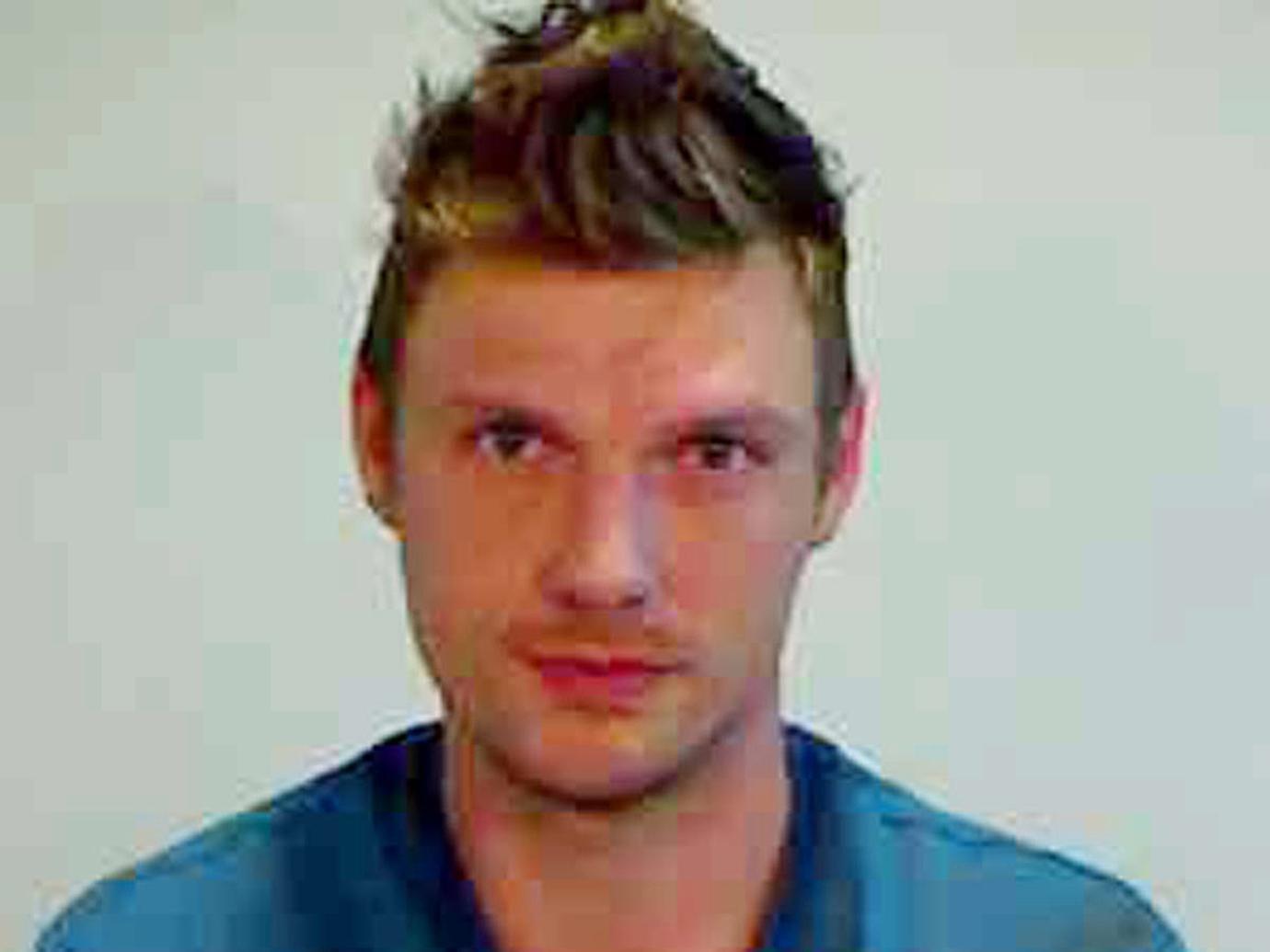 Nick then took Schuman to another bathroom to "pick up where he left off." She claimed he took off his pants. "He threw me on the bed and climbed on top of me," she claimed. "Again, I told him that I was a virgin and I didn't want to have sex. I told him that I was saving myself for my future husband. He whispered in my ear as to entice me, 'I could be your husband.' He was relentless, refusing to take my no's for an answer. Then I felt it, he put something inside of me. I asked him what it was and he whispered in my ear once more, 'It's all me baby.' It was done."
Article continues below advertisement
No Justice?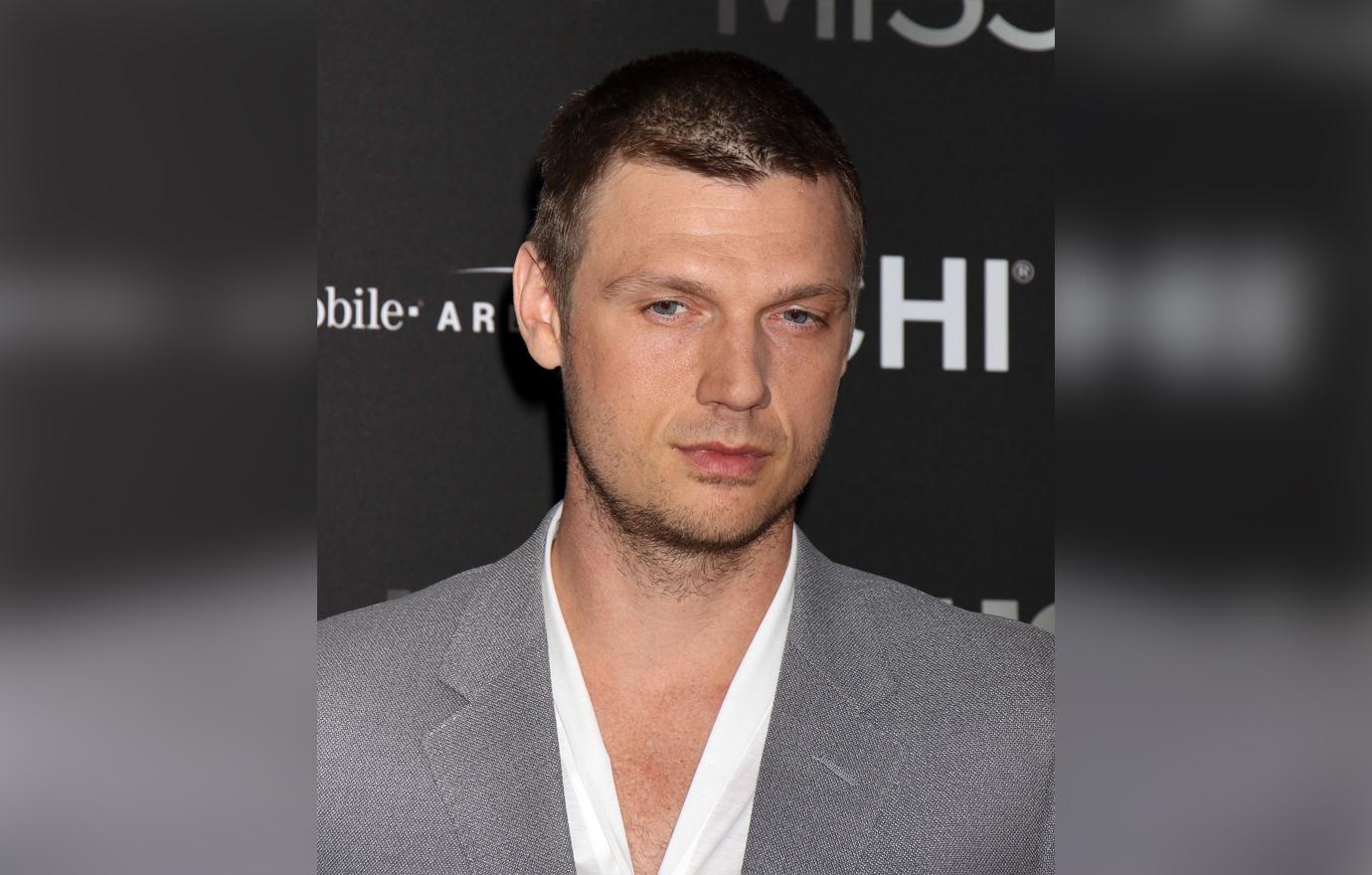 In 2018, she filed a police report, but the LAPD didn't press charges as the statute of limitations had expired. Aaron reminded followers of Schuman's allegations during his feud with his older brother.
Article continues below advertisement
Another Sexual Assault Accusation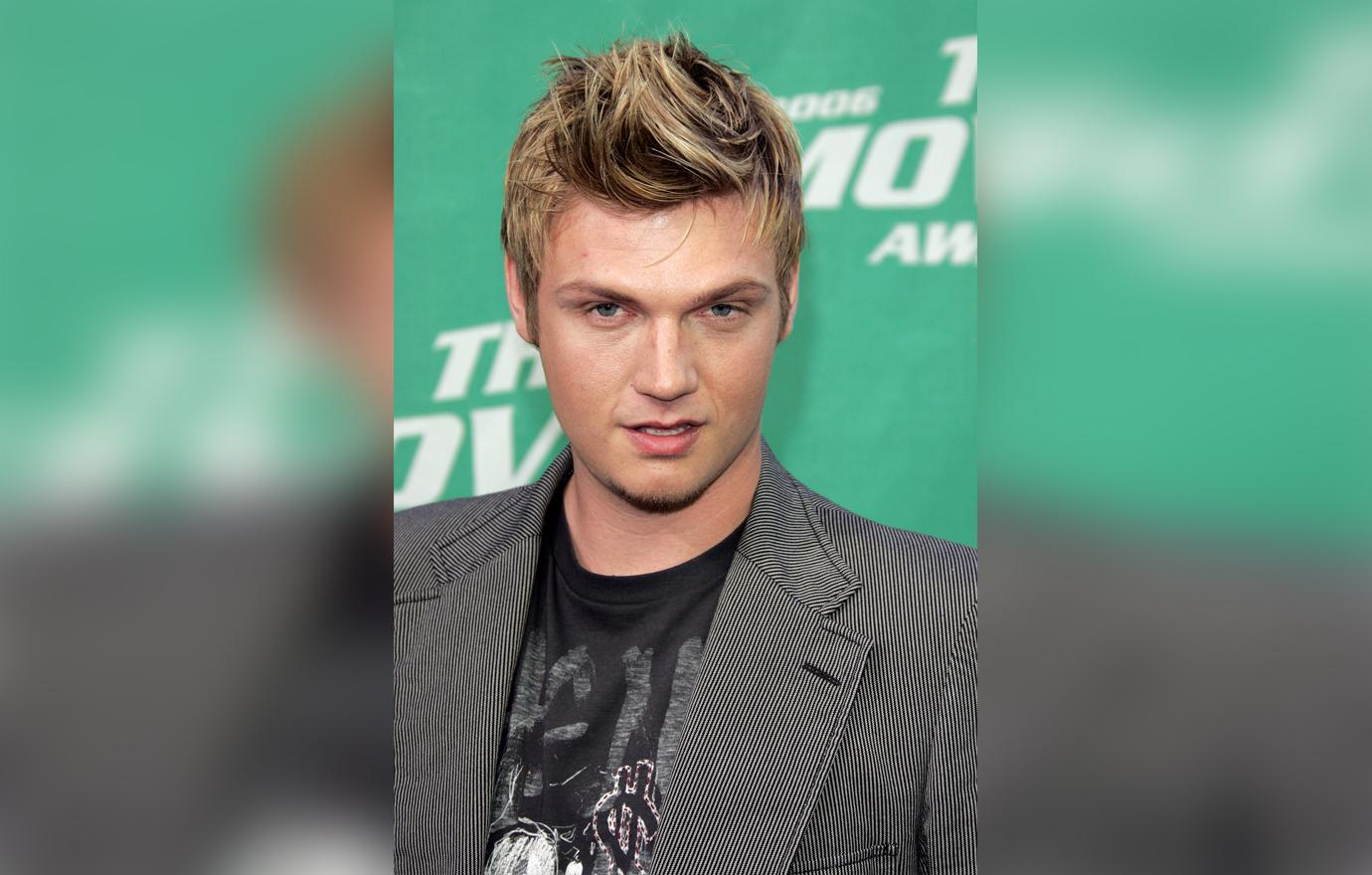 RadarOnline.com broke that Nick was investigated for sexual assault against a then-20-year-old that allegedly took place at a booze-filled house party in Key West, Florida on March 26, 2006 and March 27, 2006. Court docs stated that "The woman indicated Carter briefly inserted his fingertips into her vagina." The report also claimed Nick entered a bathroom and exposed his penis. "Carter grabbed onto the victim's shoulder and directed her mouth onto his penis," the report read. When Nick realized she was crying, he removed his penis from her mouth and reportedly yelled at his friend who was also in the bathroom, "You always make your women cry. You can't make your women cry."
Article continues below advertisement
No Charges Again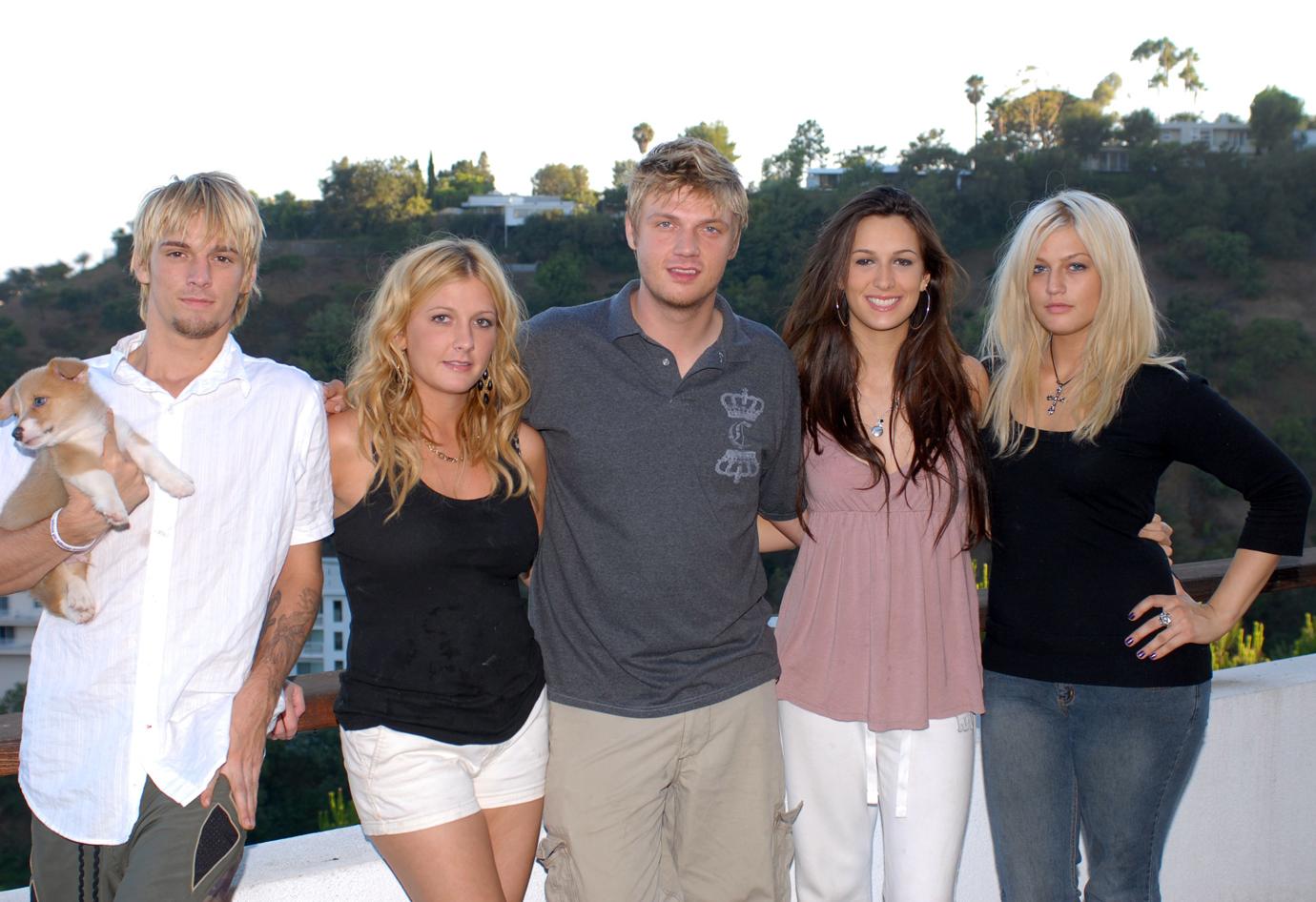 When the two men left the residence, the woman phoned her sister and boyfriend in Milwaukee for help. She flew home the next morning. The West Allis Police Department collected the woman's clothes and a sexual assault examination kit was completed. Nick and Kalouch refused to speak with investigators regarding the incident. No charges were brought against Nick and the case was closed in June 2006. At the time, Nick's rep said the woman "fabricated the claims against Nick for one simple reason – she was hoping to extort money from him."
Article continues below advertisement
Third Woman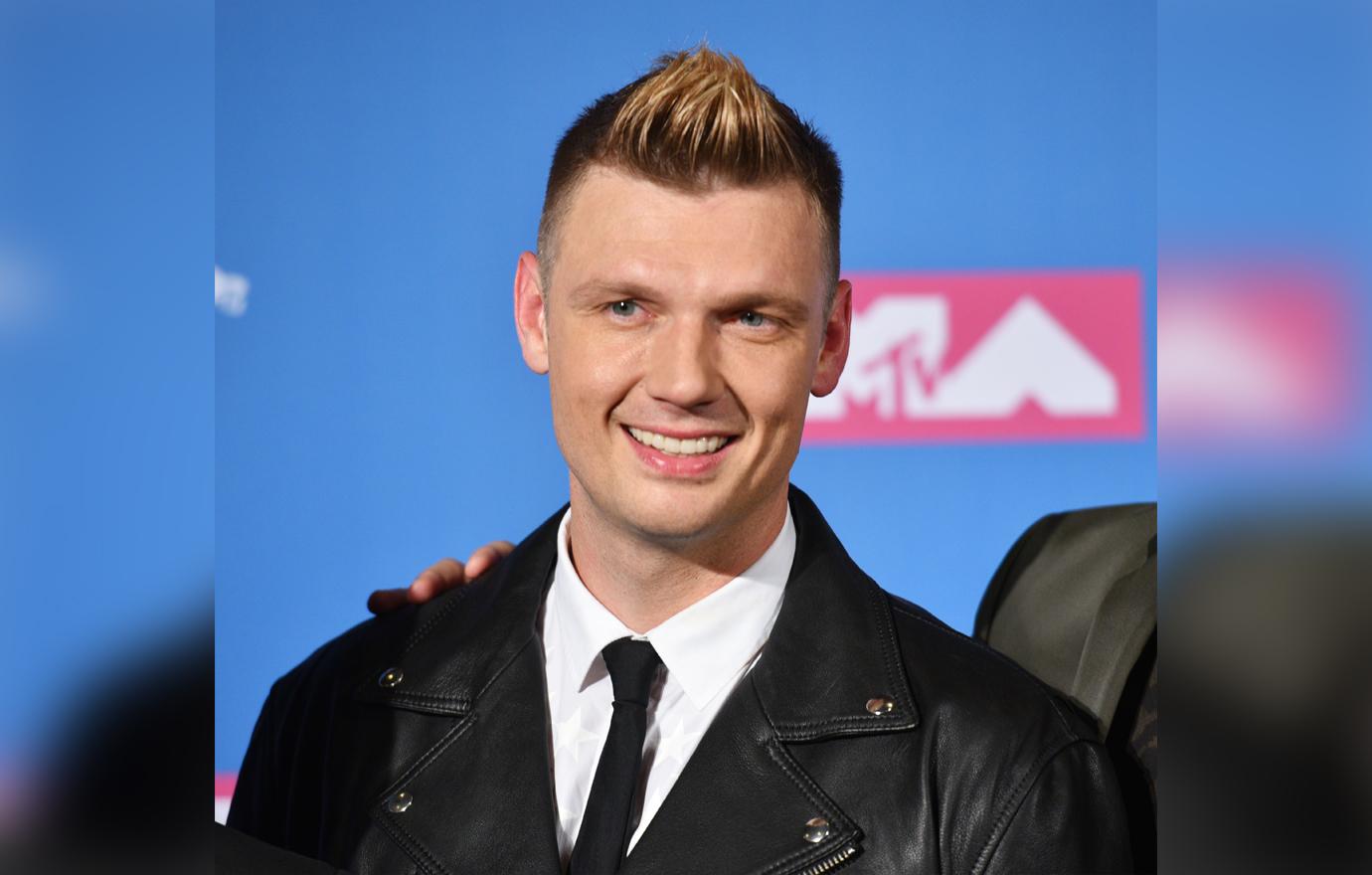 But the sexual misconduct allegations don't end there. RadarOnline.com exclusively reported in 2018 that an underage woman known as A.J. came forward in 2003 claiming the former Backstreet Boys singer had sex with her when he was 23 years old. In an explosive police report exclusively obtained from the Monroe County Sheriff's Office, Nick was accused of sexual offense lewd or lascivious battery by engaging in sexual activity with a person 12 to 16 years old.
Article continues below advertisement
Disturbing Claims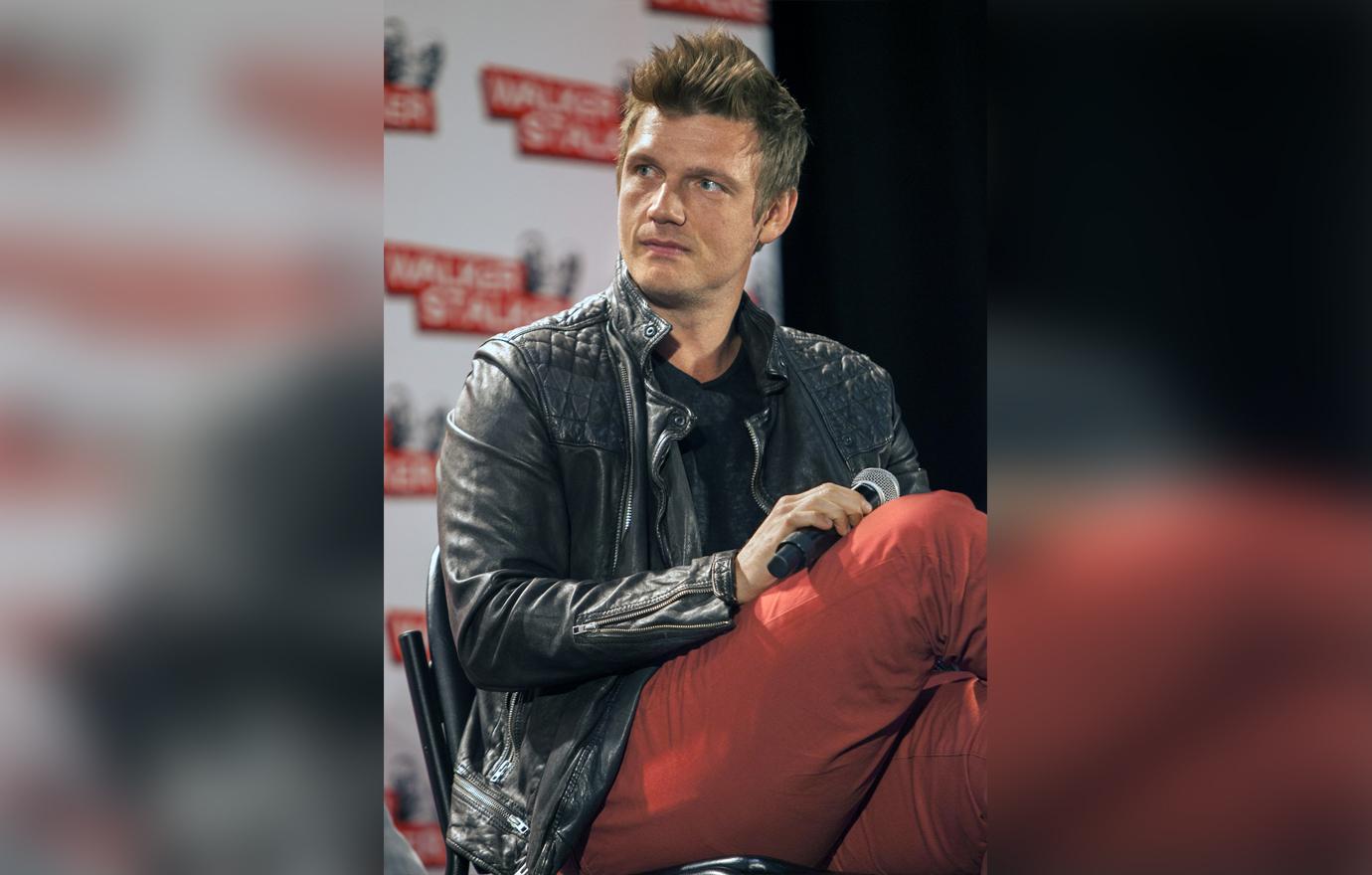 "A.J. advised that she felt that suspect Nick Carter should have to go to jail for this offense," the police report claimed. She admitted that everyone in the Carter family believed that she was 18 years old because she told them she was. "A.J. stated that she had sexual intercourse with Nick Carter on three occasions," the report alleged.
Article continues below advertisement
So Shocking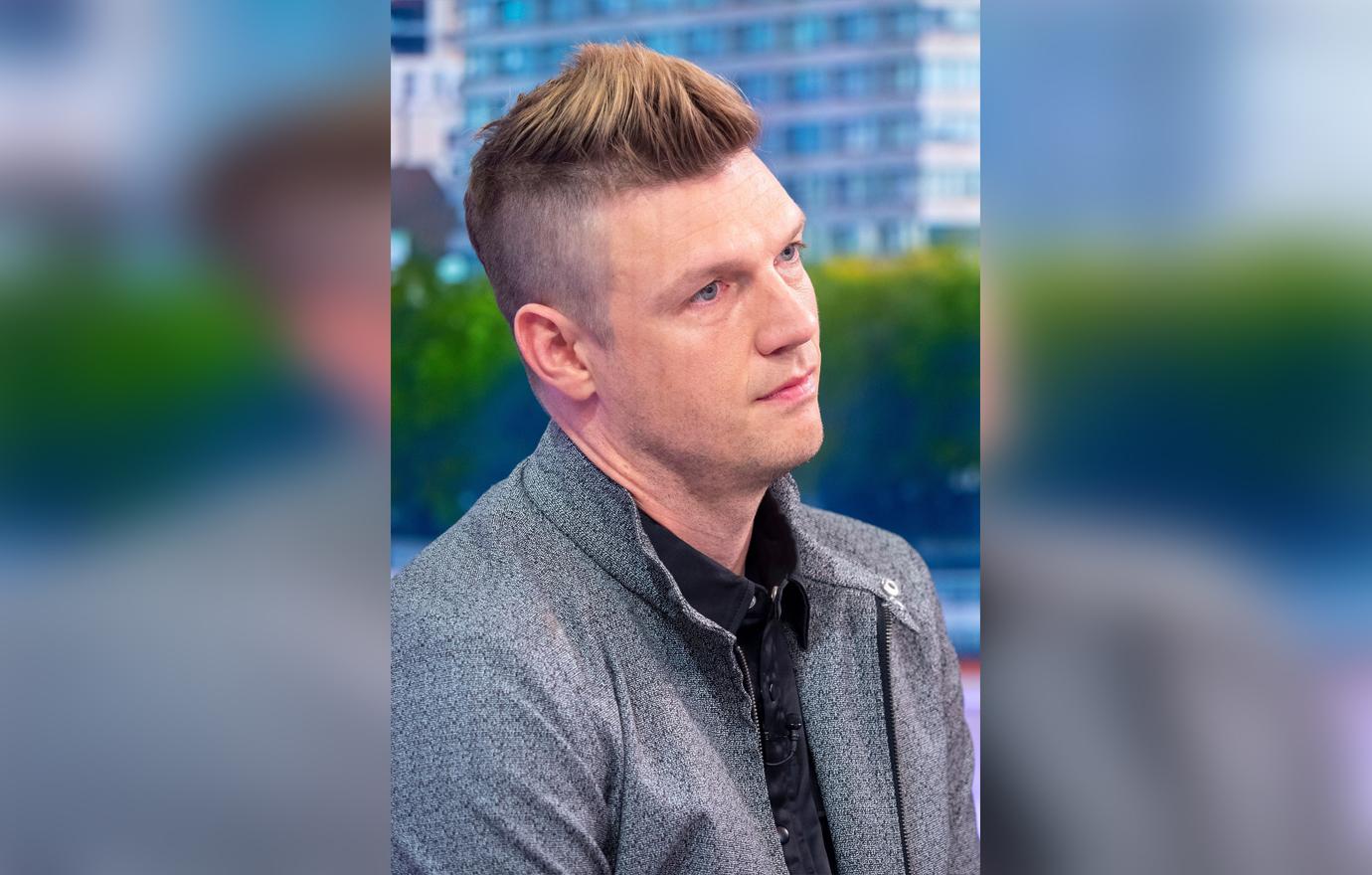 "A.J. states that the first time she and Nick had sexual intercourse she had been drinking, but she knew what was going on," the report claimed. "She states that the second time they had sex, she had also been drinking but she still knew what was going on." The pair allegedly had oral sex, but A.J. explained she "didn't want to perform oral sex on Nick." "He kept asking over and over until she did it," the reporting detective wrote. "She stated that there was no force used. The third and final time, A.J. states that she was very intoxicated, she had slurred speech and wasn't able to walk really well."
Article continues below advertisement
Aaron's Involvement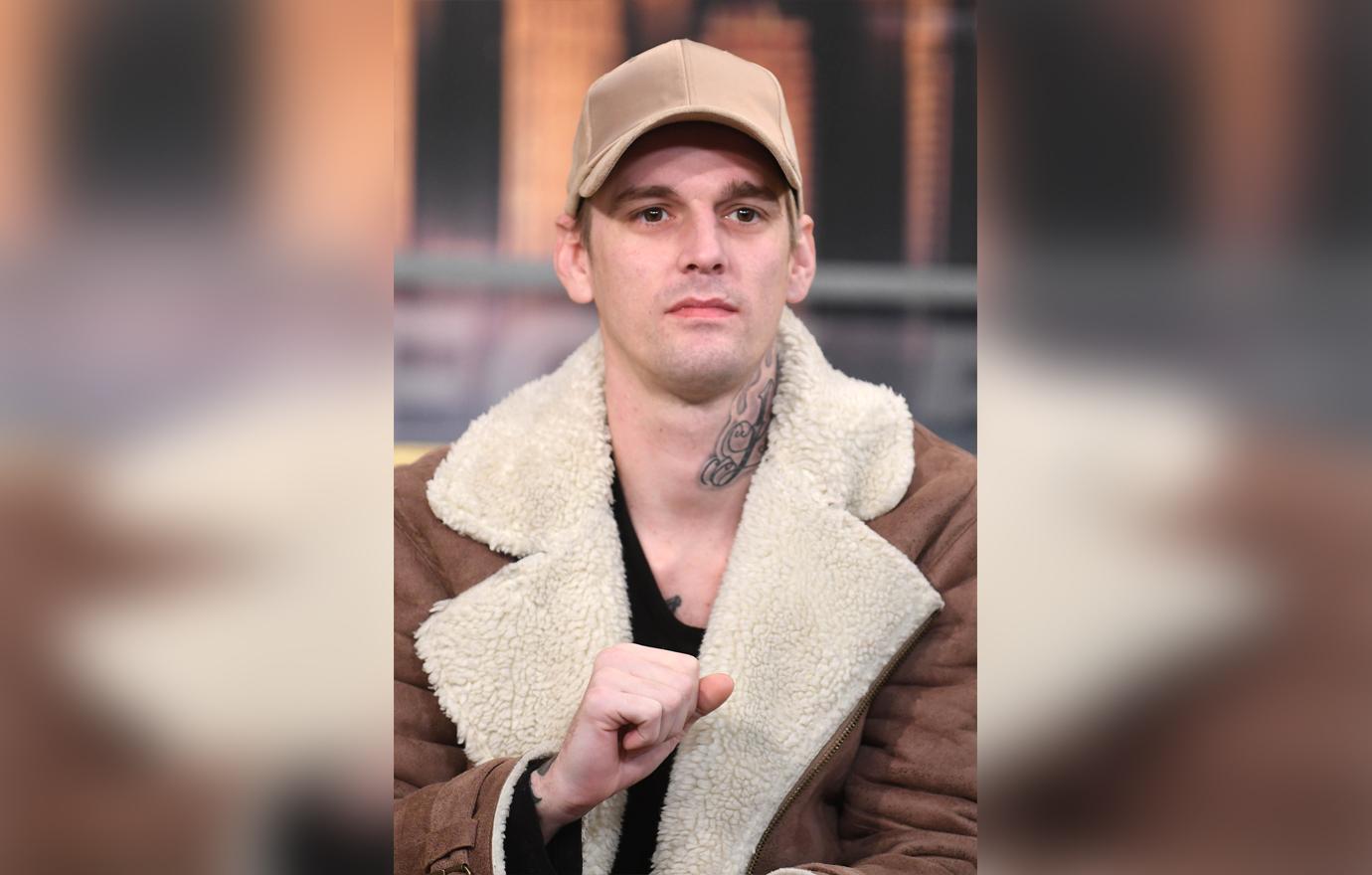 She also admitted to having consensual sex with Nick's younger brother Aaron, then 15. A detective spoke with Aaron, who admitted to having consensual sex with her once and claimed Nick had consensual sex with her as well. RadarOnline.com learned that charges in this case were dropped.
Article continues below advertisement
Doll Appalled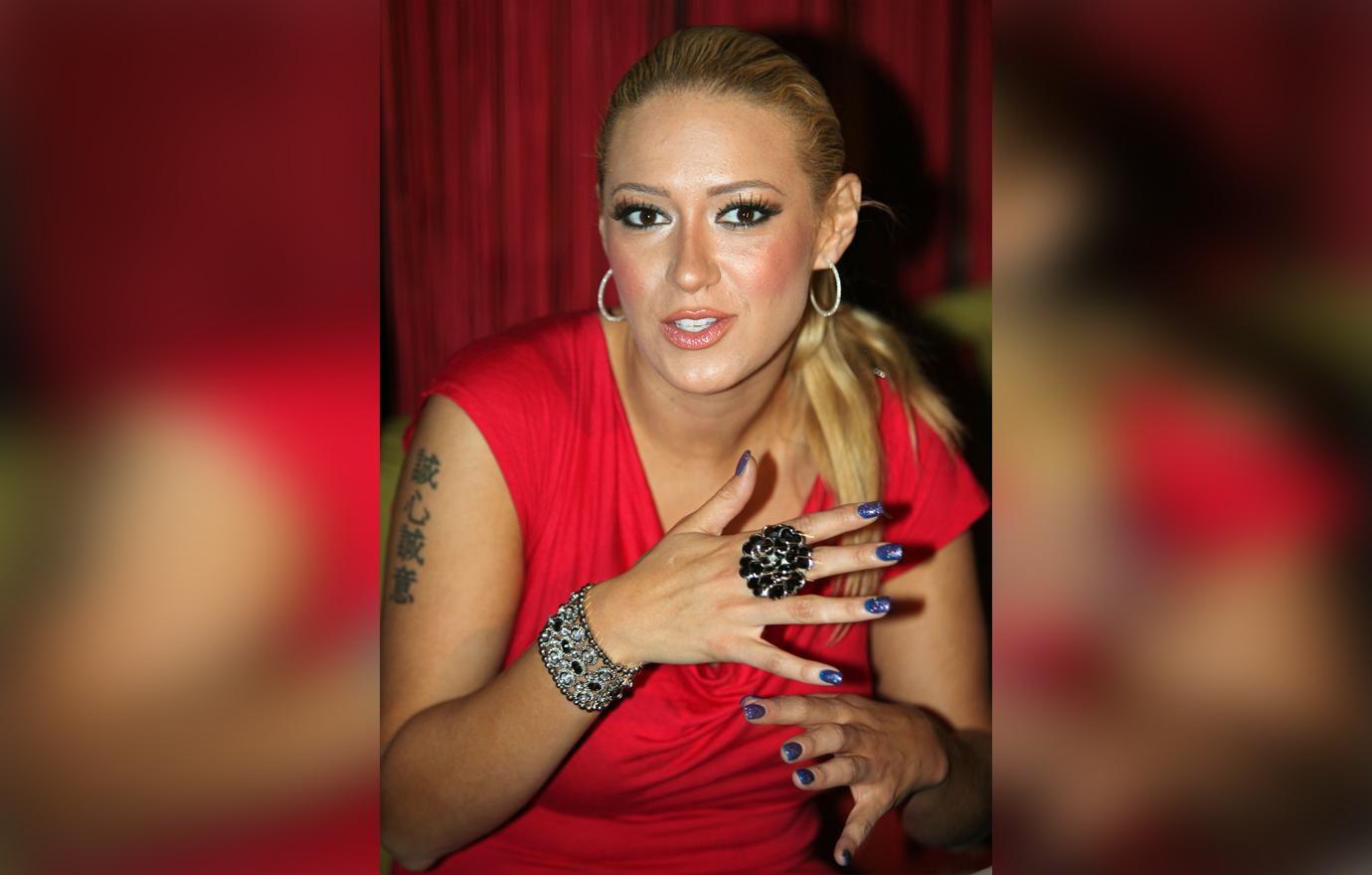 After the shocking allegations against Nick, former Pussycat Dolls member Kaya Jones wrote about him via Twitter. "Nick Carter was my boyfriend while I was in the Pussycat Dolls," she wrote. "He knew about the abuse I endured and did nothing. I guess I now know why. Disgusting. Disgraceful. Disgusted in my heart. Especially because he was a victim of abuse himself. Shame on you Nick!"
Article continues below advertisement
Kaya Vs. Carter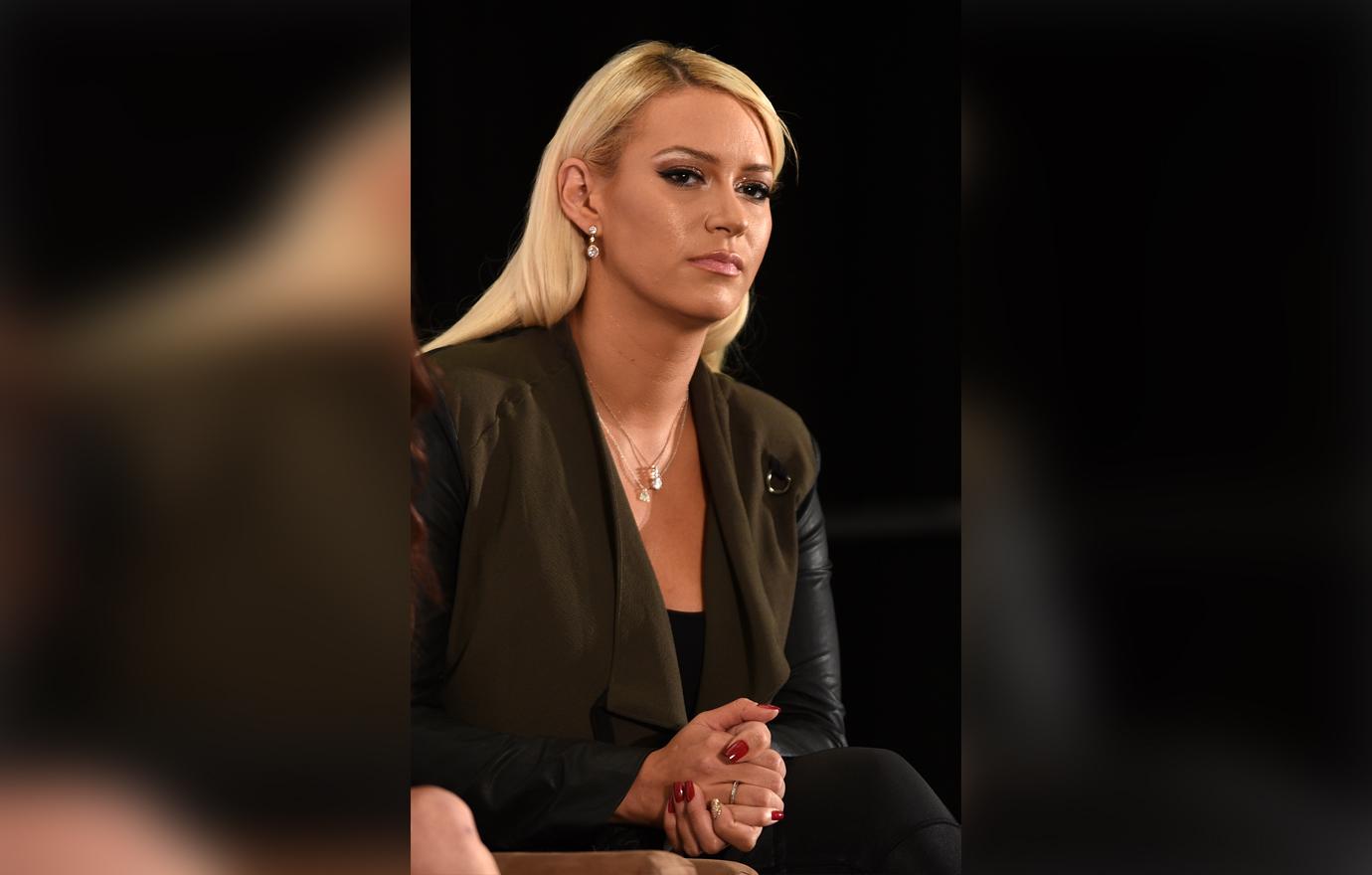 According to US Weekly, Jones' tweet may have be referring to the alleged abuse she endured during her time in the Pussycat Dolls girl group founded by Robin Antin. Antin called Jones' claims "lies."
Article continues below advertisement
Ongoing Feud
Although Aaron has pumped up his feud with Nick to include his alleged #MeToo misdeeds, they actually haven't gotten along for ages. Nick, who is married to wife Lauren, is famous for the Backstreet Boys and Aaron had solo hits with such songs as "Aaron's Party." Both competed on different seasons of DWTS.