Exclusive
They Didn't Show THIS On TV! See The Creepy Messages Mia Farrow Sent Woody Allen During Custody Brawl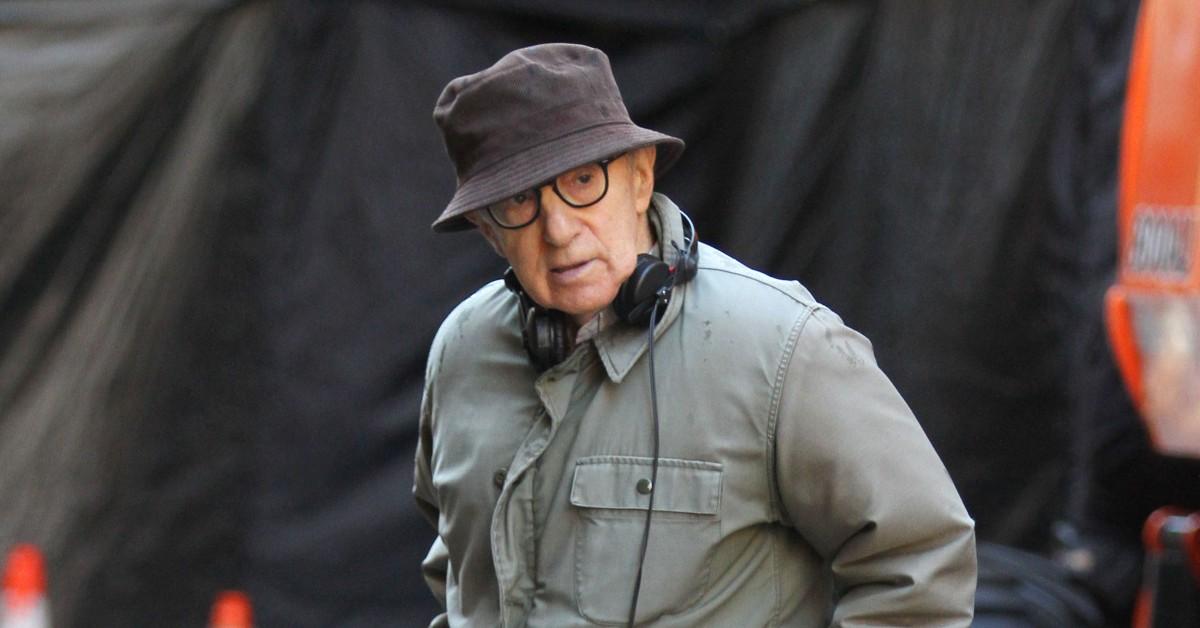 The he-said, she-said war of words between Woody Allen and Mia Farrow continues nearly thirty years after their bitter custody brawl. However, RadarOnline.com has learned that some of the creepiest evidence of their nasty war was left on the cutting room floor of HBO's Allen v. Farrow: a disturbing sign Farrow posted at her home, and a creepy message stabbed through with a knife!
Article continues below advertisement
The artifacts were revealed during a 60 Minutes interview with Allen that aired in 1992 and is now available on Youtube. Allen gave the interview amid the Connecticut State Police investigation into claims that he had sexually abused his daughter Dylan, 7.
According to Allen, Farrow was targeting him long before Dylan ever made her abuse claims. Showing up at Farrow's Connecticut home for Dylan's birthday in July 1992, he said, he saw the following sign.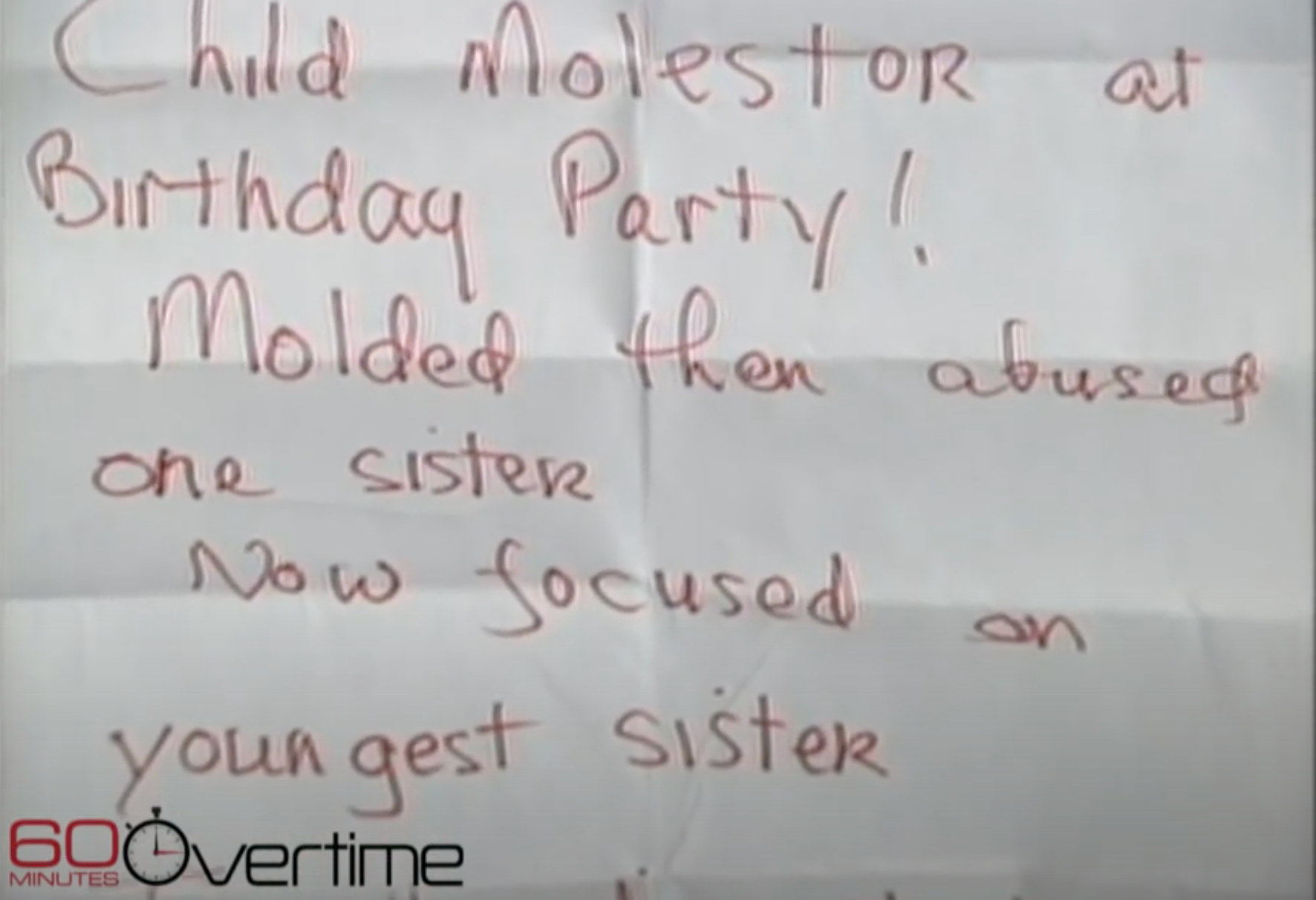 "Child molester at birthday party!" the sign read. "Molded then abused one sister. Now focused on youngest sister. Family disgusted."
According to Allen, Farrow posted this six months after his sexual relationship with her adopted daughter Soon-Yi Previn was exposed in January. That disturbing revelation, he said, was the beginning of the end of his relationship with Farrow. By August 1992, Dylan's claims had come to light and the war between Allen and Farrow exploded.
Article continues below advertisement
Allen V. Farrow: The Creepy Evidence You Didn't See
Farrow, he claimed, went on a rampage.
"I started getting phone calls all night long and death threats and calling me the devil and evil incarnate …" he said. "She threatened my life many times…she's threatened to have me killed and to kill me" and "to stick my eyes out, to blind me," he claimed.
When asked if there was ever a time when he began to take Farrow's alleged threats seriously, he recalled a "very, very chilling" Valentine's Day card she gave him.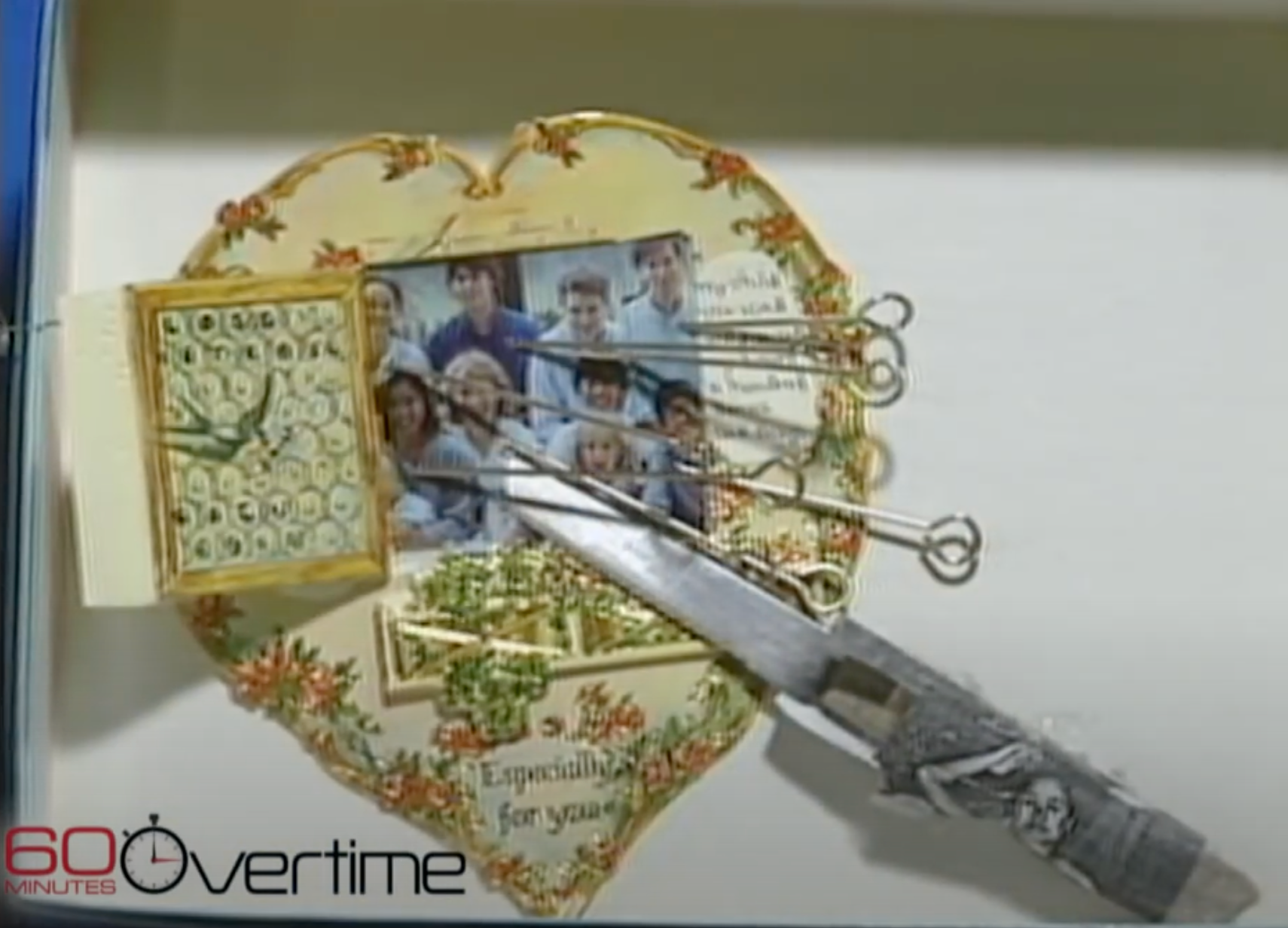 The Victorian-style Valentine featured a photo of Farrow and Allen's family with needles skewering each of the children and a large knife with Soon-Yi's face on it stuck through Farrow's heart.
"I got scared because that was one of the times I thought 'My God, this is really…if you look at the thing it's quite frightening.'"
Despite Farrow's rage, Allen continually denied he did anything wrong.
"There's no possibility that anything remotely ever happened to Dylan or that I ever did anything to Dylan," he insisted in the interview.
"[Mia] may want to believe it. She may believe it and have convinced herself of it. Or she may not believe it in the most cynical version of it…" he said, noting, "Soon-Yi believes that she did not believe it… and thinks that it's absolutely in character that she has made it up quite calculatingly."
Article continues below advertisement
Did Woody Allen Molest Dylan Farrow? That's What Police Wanted To Know
"If I wanted to be a child molester, I had many opportunities in the past," Allen told interviewer Steve Kroft — a man who would have his own sex scandal thirteen years later. "I could have quietly made a custody settlement with Mia in some way and done it in the future. It's so insane!"
Allen, who has always denied he molested then-7-year-old Dylan in Farrow's Connecticut country home, told 60 Minutes that the day of the alleged incident he "went up and played with the kids, read them stories, did my usual things."
"Out of this has grown lawyers and psychologists and district attorneys and private investigators," he complained of the "multi-million-dollar industry that has sprouted up over a total non-event." It wasn't, 60 Minutes noted, a "non-event" to Farrow, or to the Connecticut State Police.
Directly addressing the molestation allegations, Allen speculated during the interview that Dylan "has been coached methodically to tell this story by Mia."
Woody Allen Molestation Investigation - What Happened
Connecticut State Police ended their investigation into Allen without pressing charges, saying that while they had probable cause, they didn't want to retraumatize Dylan by forcing her to testify. He lost his custody case against Farrow, and also lost subsequent appeals.
In the 60 Minutes interview, Allen blamed all his troubles on the fact that he had sex with Soon-Yi. An appeals court found that their sexual relationship dated to December 1991, when Soon-Yi was 18, despite Farrow's claims that it began when Soon-Yi was still in high school.
"There has been an attempt to link my relationship with Soon-Yi with charges of child molestation," Allen, then 57, explained. "They're two completely different things. I have an adult relationship with Soon-Yi."
Allen said that although he accepted the criticism for their relationship, "that does not mean that I should be charged with child molestation."
Allen, now 85, said in the 1992 interview that he didn't think he could ever get his reputation back following the abuse allegations but he didn't care and just wanted to be able to see his children.
"It doesn't matter to me if tomorrow you said to me no one is ever going to see your films again, you will never be hired again or something, it would not matter to me," he claimed.
Since that interview, he has released more than 30 films, short films, and TV series. Dylan and Farrow maintain that he molested her. Allen still denies it.