Dylan Farrow's Sexual Abuse Memories 'Implanted' By Her Mother, Woody Allen's Lawyer Claims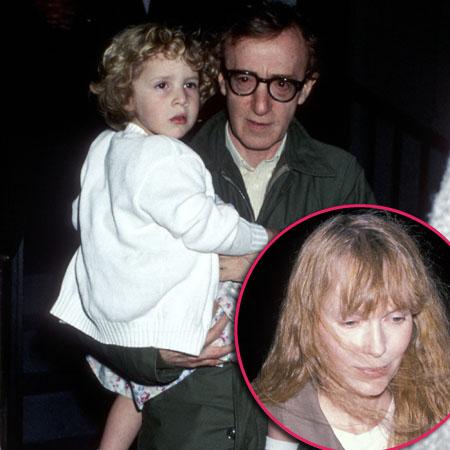 Woody Allen has no plans to take anyone to court after being boldly accused in a New York Times open letter by his adopted daughter Dylan Farrow of molesting her more than 20 years ago, his lawyer said Tuesday, while claiming the accusations are merely implanted memories.
Even though Dylan, 28, believes it happened, it doesn't make it true, Allen's lawyer Elkan Abramowitz revealed Tuesday on the TODAY show.
Article continues below advertisement
Instead, he blamed Allen's former long-time lover Mia Farrow for having convinced the then 7-year-old that Allen had molested her.
"In my view, she's not lying," Abramowitz said of Dylan. "She truly believes this happened."
"The idea that (Dylan) was molested was implanted by her mother, and that memory is never going to go away," he added.
Abramowitz claimed the accusations of molestation surfaced because Mia was furious at Allen for having started up a relationship with then 19-year-old Soon-Yi Previn in 1992. (The actress had adopted Soon-Yi with musician André Previn.) Allen, then 56, and Soon-Yi Previn wed five years later.
Allen, who lost custody and even visitation with Dylan after Mia took her allegations to authorities in 1992, has never been prosecuted for sexually abusing his daughter and has always maintained his innocence.
Abramowitz said he also believes the renewed accusations tie in with Allen up for an Academy Award for his "Blue Jasmine" screenplay.
"Woody Allen is now riding fairly high," he said. "I believed it revived the anger (Mia) has toward him."
Allen has no plans to take anyone to court over the renewed accusations.
"The case is over," said Abramowitz. "There is no case."
It's unclear if Dylan is planning any legal action against her father.