'60 Minutes' Star Steve Kroft CAUGHT CHEATING On Wife — In Undercover Sting By The National ENQUIRER!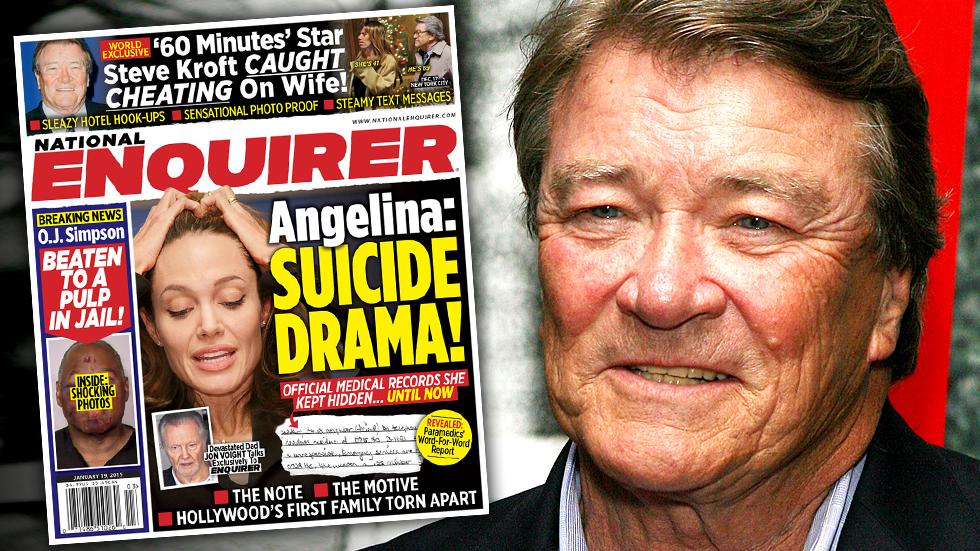 The face of 60 Minutes – the oldest and most-watched newsmagazine in America – has been carrying on an adulterous affair with a sultry attorney behind the back of his devoted wife, according to a shocking new report.
The National ENQUIRER reports correspondent Steve Kroft, a father of one, has had a series of steamy sex sessions over the past three years with a woman who has been identified as New York–based Lisan Goines.
Article continues below advertisement
The magazine's investigation reveals that Kroft, 69, spent the evening of Dec. 17 with Lisan at Manhattan's five-star Essex House.
During the passionate encounter, the randy newsman brazenly flaunted his mistress, according to an eyewitness who spoke to The ENQUIRER – despite being just a few blocks from he and his wife's $2.9 million Upper West Side home!
"They looked like lovers. It was electric," revealed the eyewitness. "They chatted like old friends over a couple of cocktails and gazed into each other's eyes. They were completely smitten."
The ENQUIRER's revelations will shatter Kroft's image as the clean-cut nice guy of Sunday night television.
For more exclusive details on the bombshell report, including details about his "kinky" trysts, Viagra-fueled romps and the way he bragged about being President Barack Obama's "go-to man for interviews," pick up the latest issue of The ENQUIRER on newsstands Wednesday. ​