'She Slapped Me!' Soon Yi Reveals Mia Farrow's Wild Reaction To Woody Allen Affair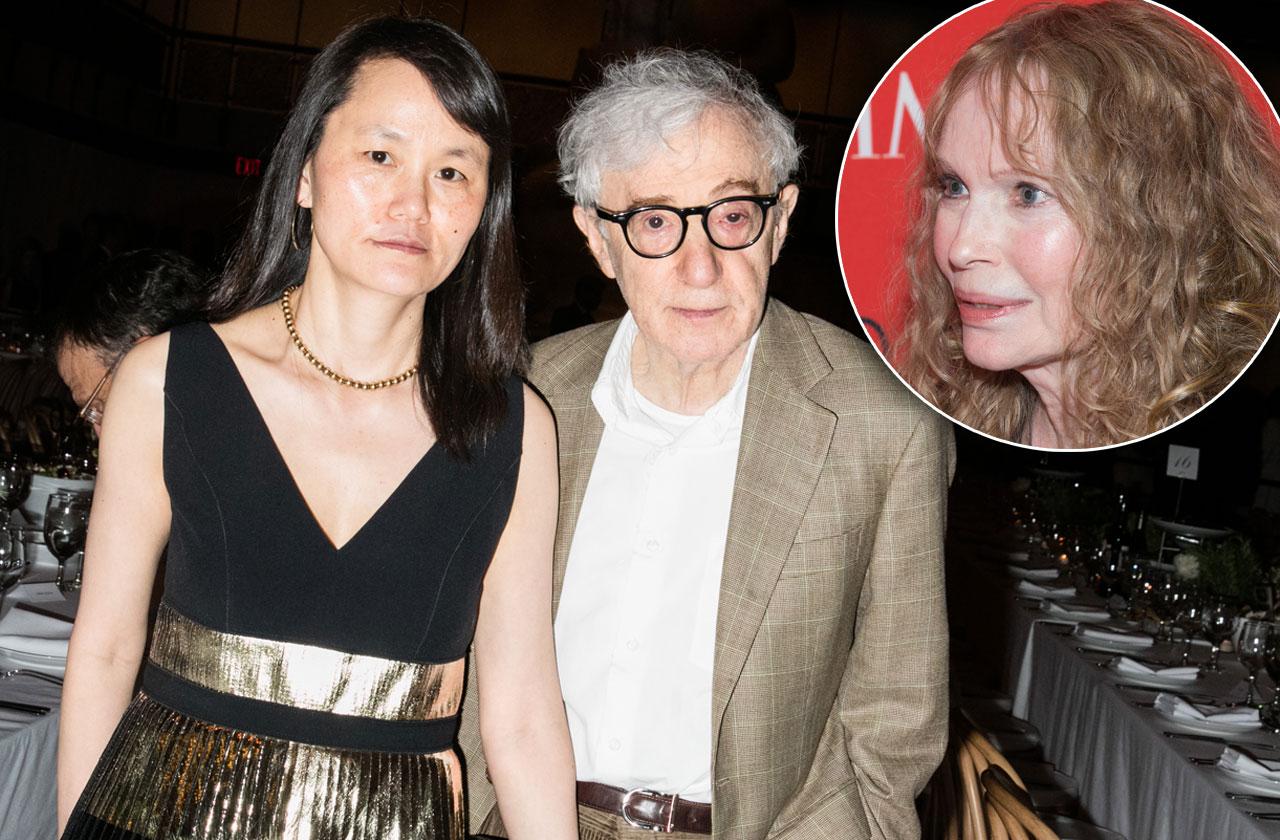 After decades of controversy surrounding her relationship with her mother and bizarre romance with her stepfather figure-turned-husband, Soon Yi Previn is finally speaking out.
In a tell-all interview with Vulture, Woody Allen's wife claims her famous mother, Mia Farrow, was neglectful and abusive— all which led her to betray her in the end.
Previn, 47, was adopted by Farrow in 1978, when the actress found the young girl wandering alone in the streets of South Korea. Though her initial motive was noble, Farrow turned into a nightmare mother in the years that would come, according to Previn.
Article continues below advertisement
As RadarOnline.com readers know, Allen, 82, and Farrow, 73, shared custody of three children at the time: Dylan, Ronan, and Moses. The "Rosemary's Baby" star also had three biological children from her previous marriage, and two adopted children, including Soon-Yi.
When she turned 21, Previn began an affair with Allen, though at the time he was still dating her mother Farrow!
One day, the actress found naked polaroid photos of Previn in Allen's home, and became enraged. Ever since, she has been seeking revenge, Previn told New York magazine's Vulture.
While she says it was clear that things were over between Allen and Farrow, Previn admits that she and her now-husband's unlikely romance was still "a huge betrayal on both our parts, a terrible thing to do, a terrible shock to inflict on her."
"I know this is no justification," she said, "but Mia was never kind to me, never civil. And here was a chance for someone showing me affection and being nice to me, so of course I was thrilled and ran for it."
Article continues below advertisement
After learning of their affair, Farrow reportedly began screaming around the house and alerting the family. Previn claimed she also slapped her across the face, and began yelling at Allen.
"Of course, she slapped me, you know the way of things. And then she called everyone. She didn't contain the situation; she just spread it like wildfire, and then she was screaming at Woody when he came over," said Previn. "Mia was so volatile. I understand she would be angry — don't get me wrong, she had every right to be. But she was like a sinkhole taking everything down with her."
"Meanwhile, Dylan and Satchel are living under her roof and they are very small, 6 and 4 years old. They hear their mother going crazy, screaming in the middle of the night for hours," she added.
As RadarOnline.com readers know, Dylan Farrow has long claimed that Allen sexually abused her when she was a child, inside their home. It is a claim that Previn strongly believes is false, and one which she attributes to Mia Farrow's alleged need for revenge. Allen has also vehemently denied the claims.
Article continues below advertisement
After learning of Previn's shocking interview, Dylan Farrow, 33, took to Twitter to release a statement about her abuse claims. In it, she reiterated: "Woody Allen molested me when I was seven years old, part of a documented pattern of inappropriate, abusive touching that led a judge to say there was no evidence I was coached and that it was unsafe for me to e in Woody Allen's presence."
She also added that her mother, Mia Farrow, was always loving and supportive, and provided her with a wonderful home and happy childhood. Previn and Moses Farrow have both said the opposite, with Previn claiming their adoptive mother would yell at her and punish her when she didn't get things right and showed no interest in her well-being.
Both she and her adoptive brother are now estranged from their mother.
Soon Yi Previn and Woody Allen married in 1997 and have two daughters together.
We pay for juicy info! Do you have a story for RadarOnline.com? Email us at tips@radaronline.com, or call us at (866) ON-RADAR (667-2327) any time, day or night.
For the biggest celebrity news stories of the day, controversies, crime, and other hot topics listen to our new podcast 'All Rise' below!