Whoopi Goldberg Predicts Academy Won't Strip Will Smith Of Best Actor Oscar After Chris Rock Altercation: 'He Snapped'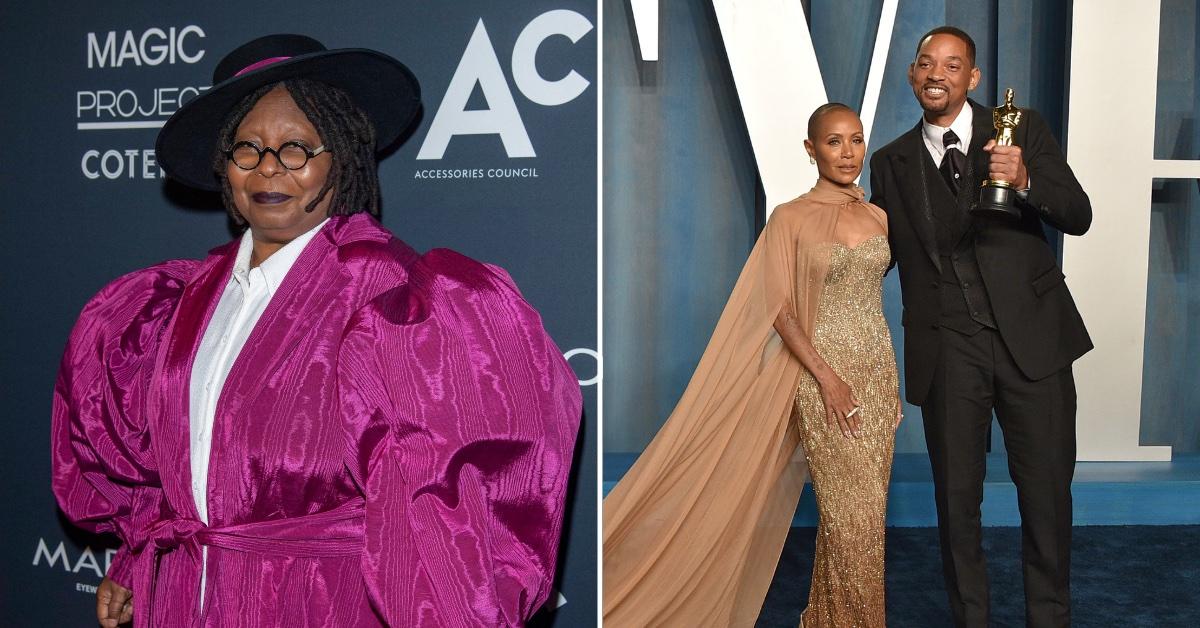 Many are divided over whether Will Smith should be stripped of his Oscar following his altercation with Chris Rock, and Whoopi Goldberg, for one, predicts he'll be forgiven.
"I think it was a lot of stuff probably built up," the TV personality, 66, explained on Monday's episode of The View while reacting to Will, 53, hitting Rock, 57, over the comedian's G.I. Jane joke about Jada Pinkett Smith amid her battle with alopecia.
Article continues below advertisement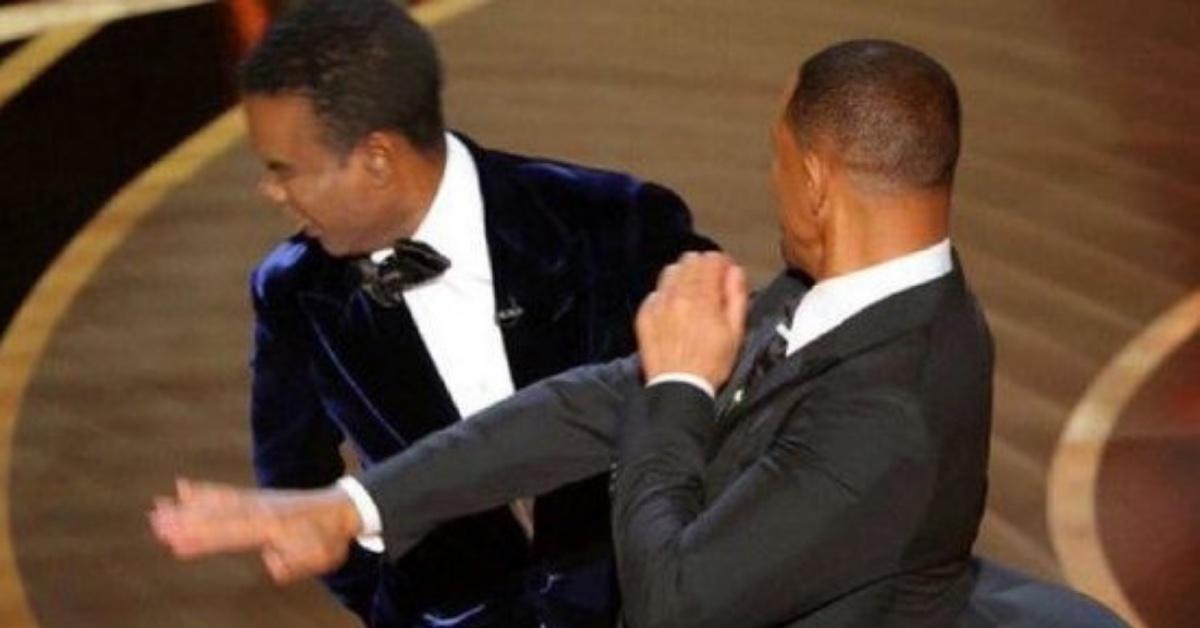 "I think he overreacted," Goldberg continued. "I think he had one of those moments where it was like, just stop. I get it, not everybody acts the way we would like them to act under pressure. And he snapped."
The Ghost actress guessed that Will may face some ramifications, but won't end up losing his trophy in the end. "We're not going to take that Oscar from him," she speculated of the Academy's response. "There will be consequences I'm sure, but I don't think that's what they're going to do, particularly because Chris [Rock] said, 'Listen, I'm not pressing any charges.'"
Article continues below advertisement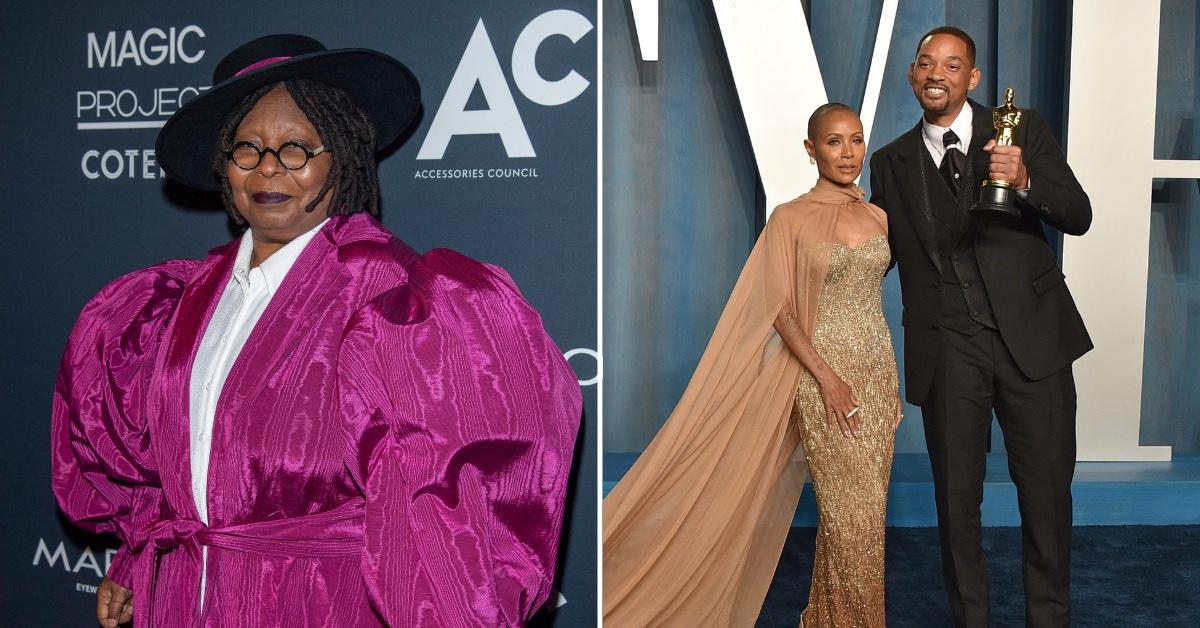 Last night, a statement was shared from The Academy's official Twitter account addressing the viral ordeal, reading, "The Academy does not condone violence of any form. Tonight we are delighted to celebrate our 94th Academy Awards winners, who deserve this moment of recognition from their peers and movie lovers around the world."
During his winning speech, Will apologized to his fellow nominees as well as the Academy, although other stars are still expressing why they feel he went too far.
Article continues below advertisement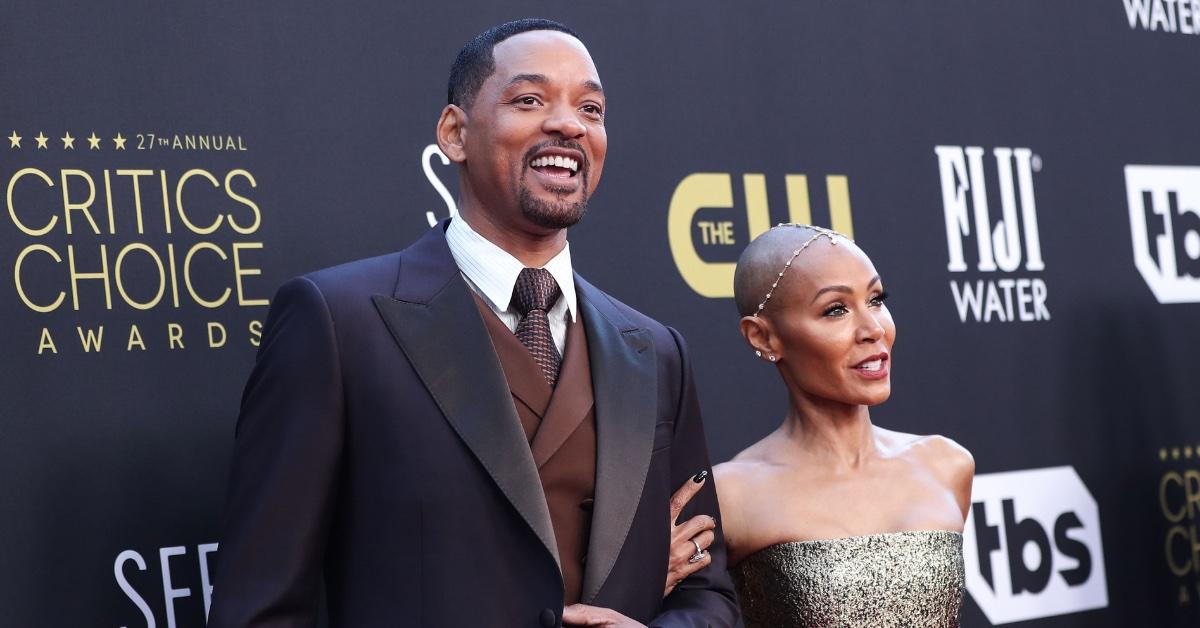 "Let me tell you something, it's a very bad practice to walk up on stage and physically assault a comedian," Kathy Griffin tweeted on Sunday evening. "Now we all have to worry about who wants to be the next Will Smith in comedy clubs and theaters."
Meanwhile, other celebrities were trying to comprehend both Rock and Will's stance on the matter.
"I love Chris Rock. I don't think he would've made that joke had he known what Jada recently shared, but between him and the whole team @ the #Oscars," Nicki Minaj wrote in a series of tweets. "You just got to witness in real time what happens in a man's soul when he looks over to the woman he loves and sees her holding back tears from a 'little joke' at her expense. This is what any and every man feels in that instant. While y'all seeing the joke he's seeing her pain."