Exclusive Details
Venus Williams Suffers Wardrobe Malfunction During Oscars, Producers Cut From Will Smith's Acceptance Speech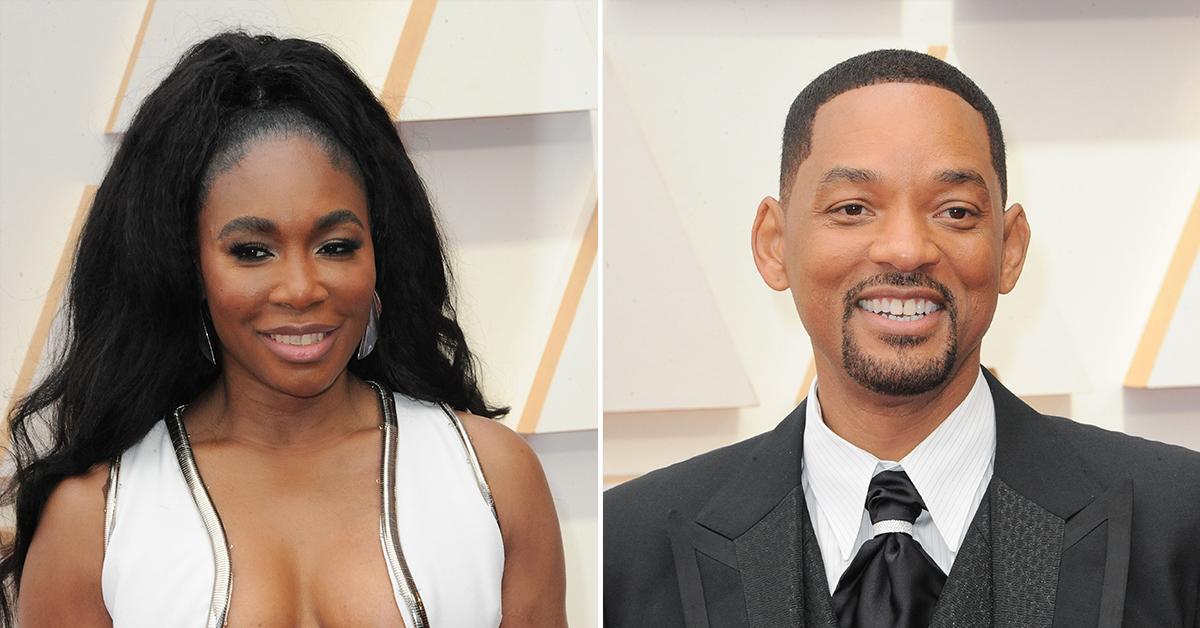 Will Smith wasn't the only one having Oscar producers in full meltdown backstage — Venus Williams also caused quite the stir due to a wardrobe malfunction during the telecast.
As Will was giving his speech after being named the winner of Best Actor, the producers started to cut to Venus and her sister Serena.
Their reaction was important given Will was accepting an award for playing their father in the film King Richard.
Article continues below advertisement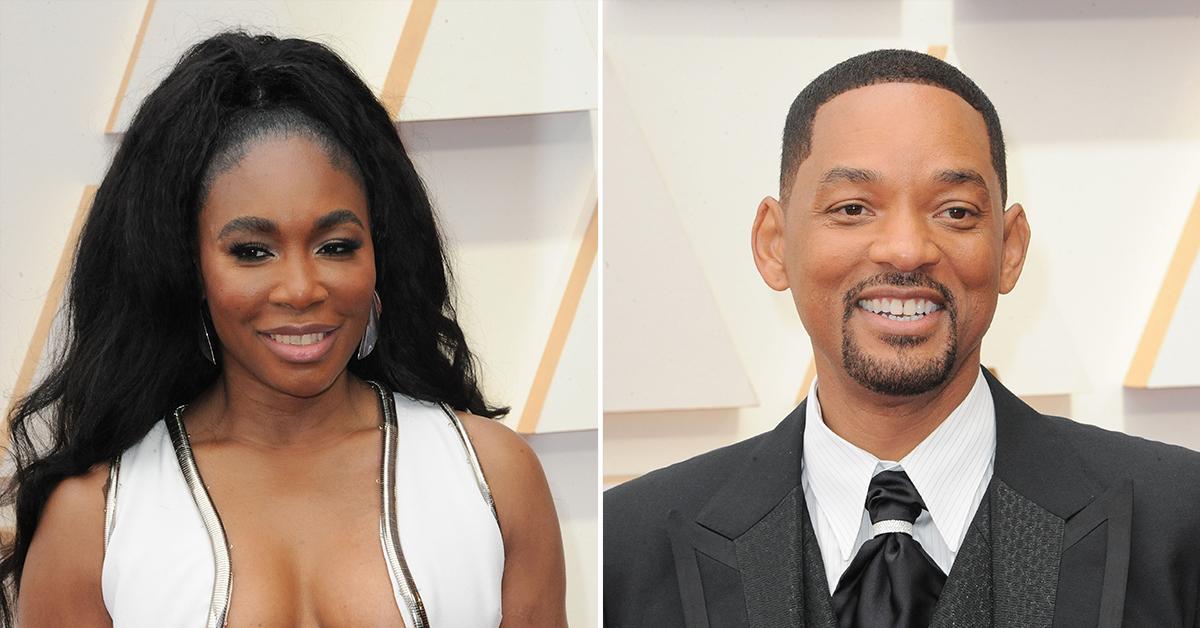 After a brief glimpse of Serena and Venus with their family, the camera continued to cut to the Oscars logo — while you could still hear Will speaking in the background. The live broadcast cut to the logo multiple times before eventually giving up to focus solely on Will.
Article continues below advertisement
A photo of Venus has appeared on social media that looks like it answers the question of what went down. The tennis star was wearing a gorgeous low-cut white dress that showed off her cleavage. However, while sitting, it appears the dress moved and exposed Venus without her knowing.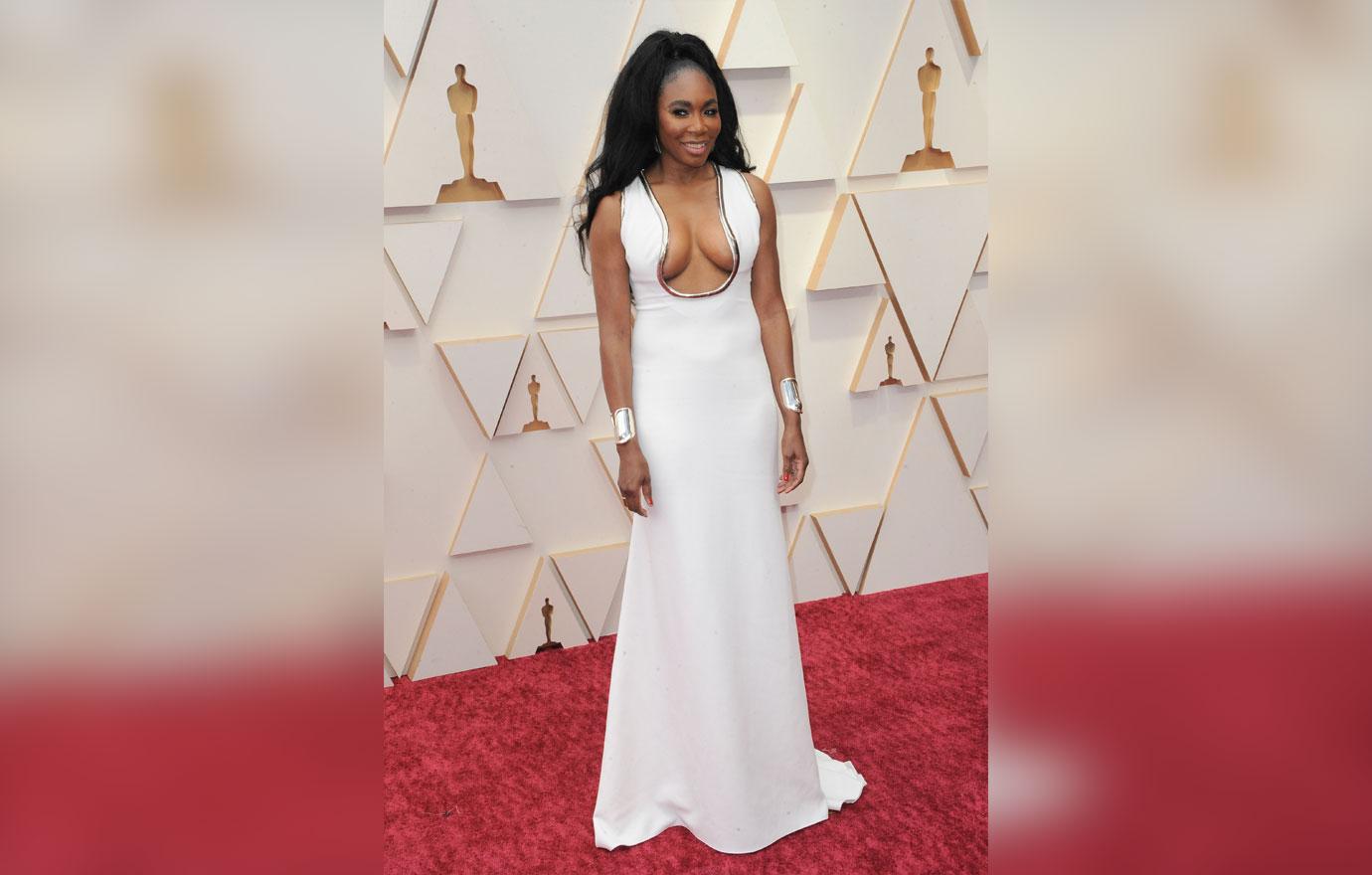 Article continues below advertisement
The cuts back and forth between the Oscars logo and Will during his speech seems to be due to a producer catching the wardrobe malfunction.
The show staff was likely not ready to deal with any more drama after having already witnessed Will's entire ordeal with Chris Rock only minutes before his win.
As RadarOnline.com previously reported, Chris performed a series of jokes in front of the audience before he was set to deliver an award. He attempted to make a joke about Jada being bald saying she was ready to star in GI: Jane 2 - a reference to the Demi Moore film where she shaved off her hair.
Article continues below advertisement
Jada has been open about her struggles with alopecia — a condition that causes her hair to fall out. Many people experience different symptoms when living with the condition.
Article continues below advertisement
Will didn't like the joke and immediately walked on stage and slapped Chris in the face. He proceeded to walk off the stage while screaming not to talk about his wife.
He sat down and continued screaming at Chris to keep his wife's name out of his mouth.
Chris declined to press charges against Will and the police will reportedly not be pursuing the matter.