Nicki Minaj Sounds Off About Will Smith Smacking Chris Rock Over Jada Pinkett 'G.I. Jane' Quip: 'He's Seeing Her Pain'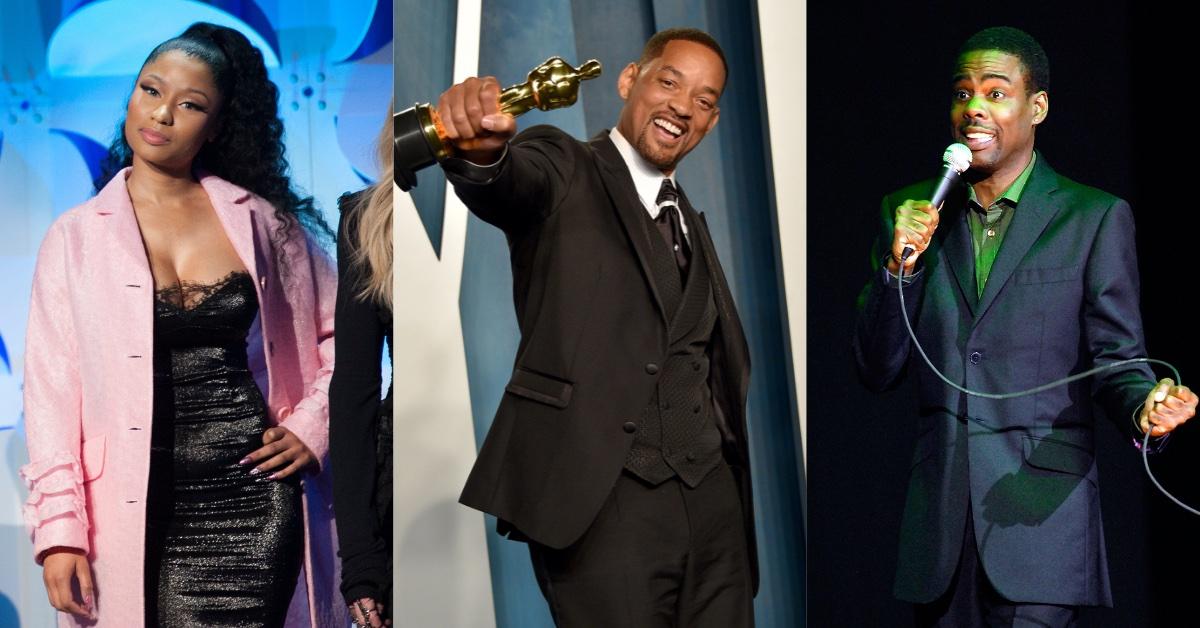 It was the infamous slap heard 'round the 2022 Oscars, and Nicki Minaj has taken to Twitter to weigh in on the shocking incident between Will Smith and Chris Rock Sunday night.
"I love Chris Rock. I don't think he would've made that joke had he known what Jada recently shared, but between him and the whole team @ the #Oscars. You mean to tell me not ONE of y'all heard this woman just share this heartbreaking story? #ComeOnSon," the rapper began a series of tweets after the ceremony ended.
Drama between the stars kicked off when Rock, who was presenting the award for Best Documentary Feature Film at the 94th Academy Awards, made a joke about Will's wife, Jada Pinkett Smith, who has a shaved head and has spoken about her battle with alopecia.
Article continues below advertisement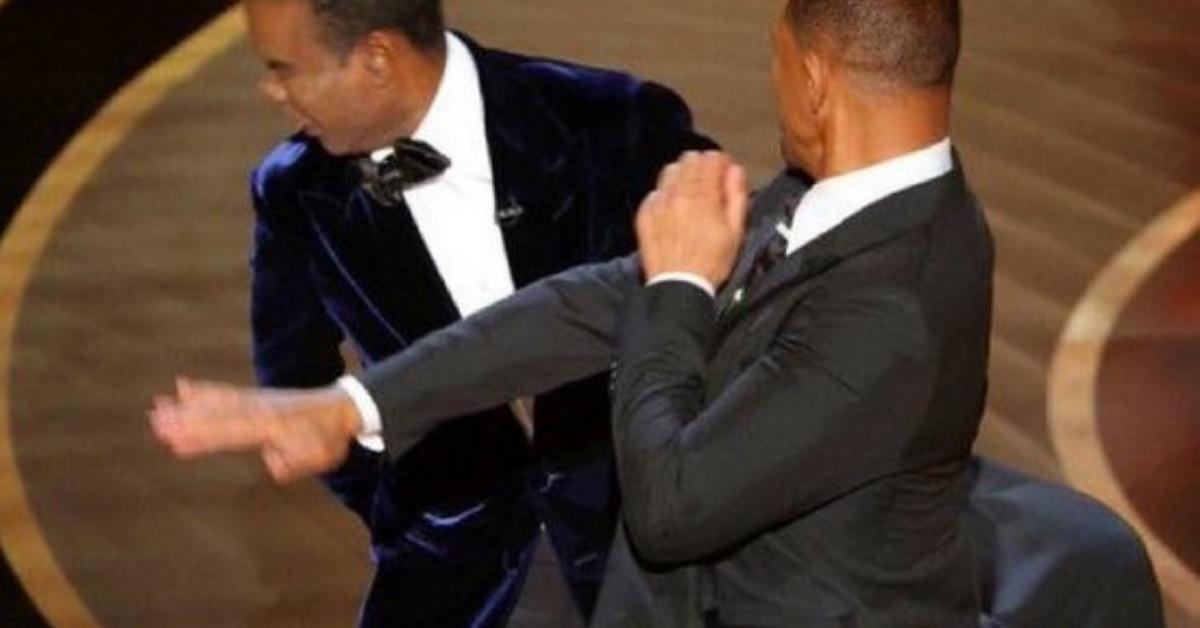 "Jada, I love ya," Rock said during his bit. "G.I. Jane 2, can't wait to see it, all right?"
After the joke, Will stormed on stage and slapped Rock, leading to shockwaves amongst the star-studded crowd and the television audience after the uncensored clip circulated online.
"Wow!" the stand-up comedian said. "Will Smith just smacked the s--t out of me." Sitting down back in his seat, Smith screamed aloud, "Keep my wife's name out your f–king mouth."
Article continues below advertisement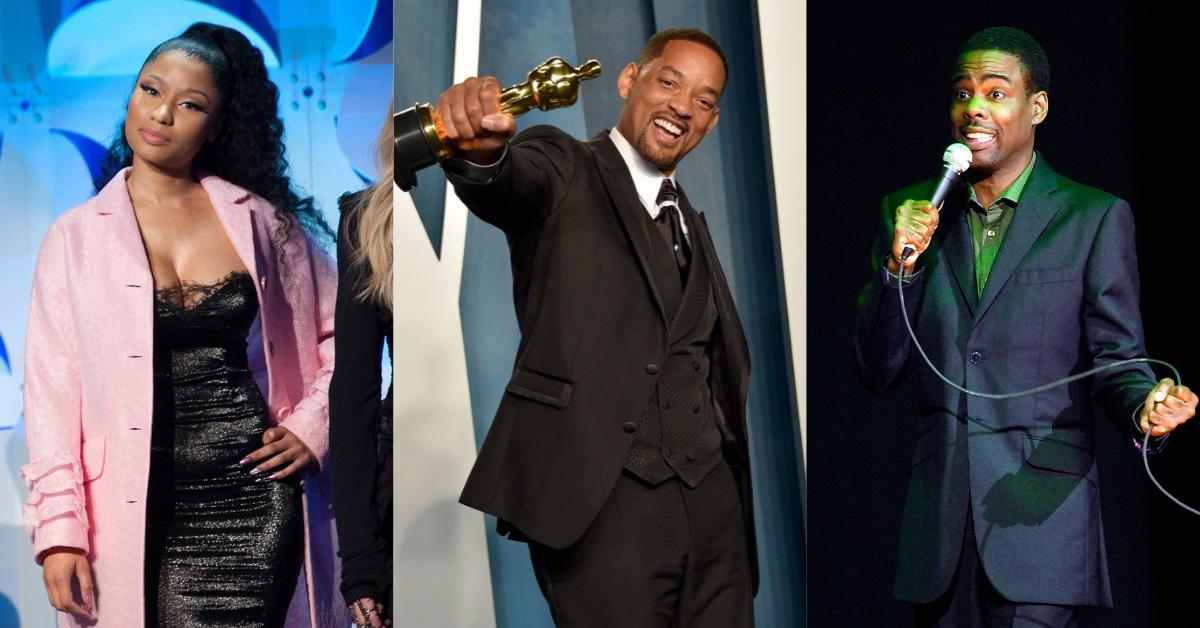 Minaj sounded off about the incident and explained her thoughts on why Will reacted the way he did. "Here's the thing ... And this is such an AMAZING EYE-OPENING example of it," the Pink Friday hitmaker continued. "The husband gets a front row seat to his wife's pain ... he's the [one] consoling her... drying her tears behind closed doors when the cameras go off. Social media has made [people] feel that these 'husbands' won't ever run into them in real life."
"You just got to witness in real time what happens in a man's soul when he looks over to the woman he loves and sees her holding back tears from a 'little joke' at her expense. This is what any and every man feels in that instant. While y'all seeing the joke he's seeing her pain," Minaj went on.
Article continues below advertisement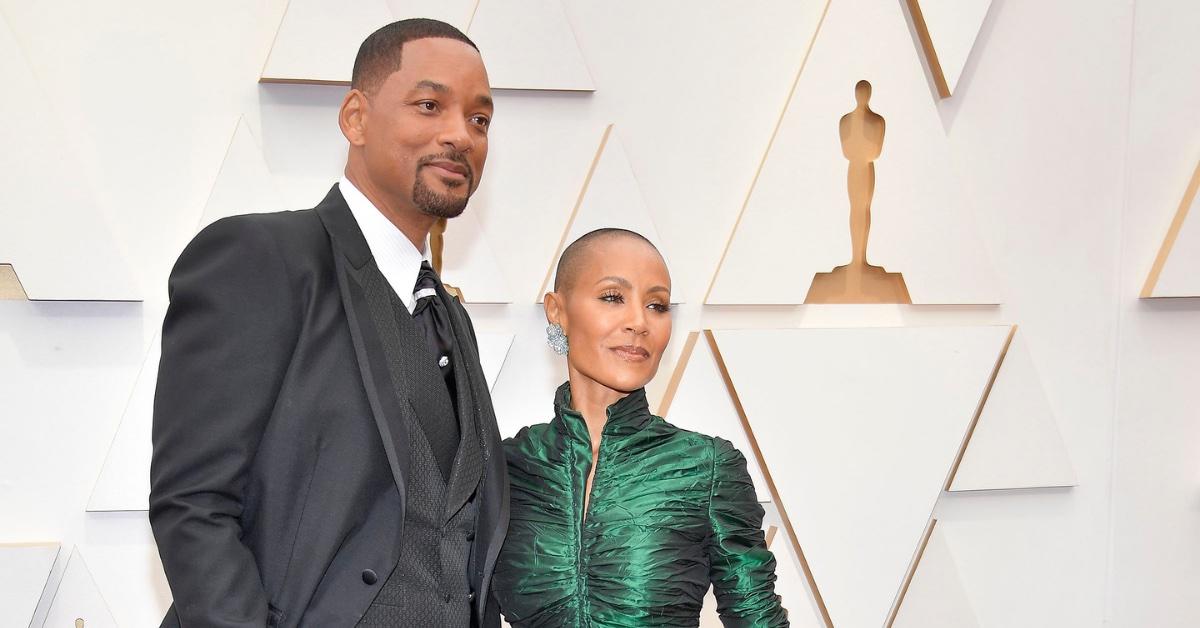 "Imagine what it must feel like to be losing your hair to the point where you have to shave it bald. You think that's easy to deal with for anyone? You don't think she's cried about that many times? 2022, Y'all gon have to see these men about those jokes you made about their wives."
The Los Angeles Police Department has since confirmed no charges were filed following the incident. As for those involved, Diddy said "I can confirm" Will and Rock have already settled their feud.