Wendy Williams Caught Vaping In Wheelchair Fresh Out Of Hospital, Days After Being Diagnosed With Breakthrough Covid-19 Case
Wendy Williams looked frail while puffing on a vape pen and being pushed in a wheelchair only days after being rushed to the hospital.
Article continues below advertisement
The 57-year-old was spotted sucking on the smoking stick Wednesday, marking the first time Wendy's been seen out in public since her team revealed she had allegedly been diagnosed with a breakthrough Covid-19 case.
Wendy was photographed being pushed in a wheelchair while leaving her high-rise apartment in New York City.
Article continues below advertisement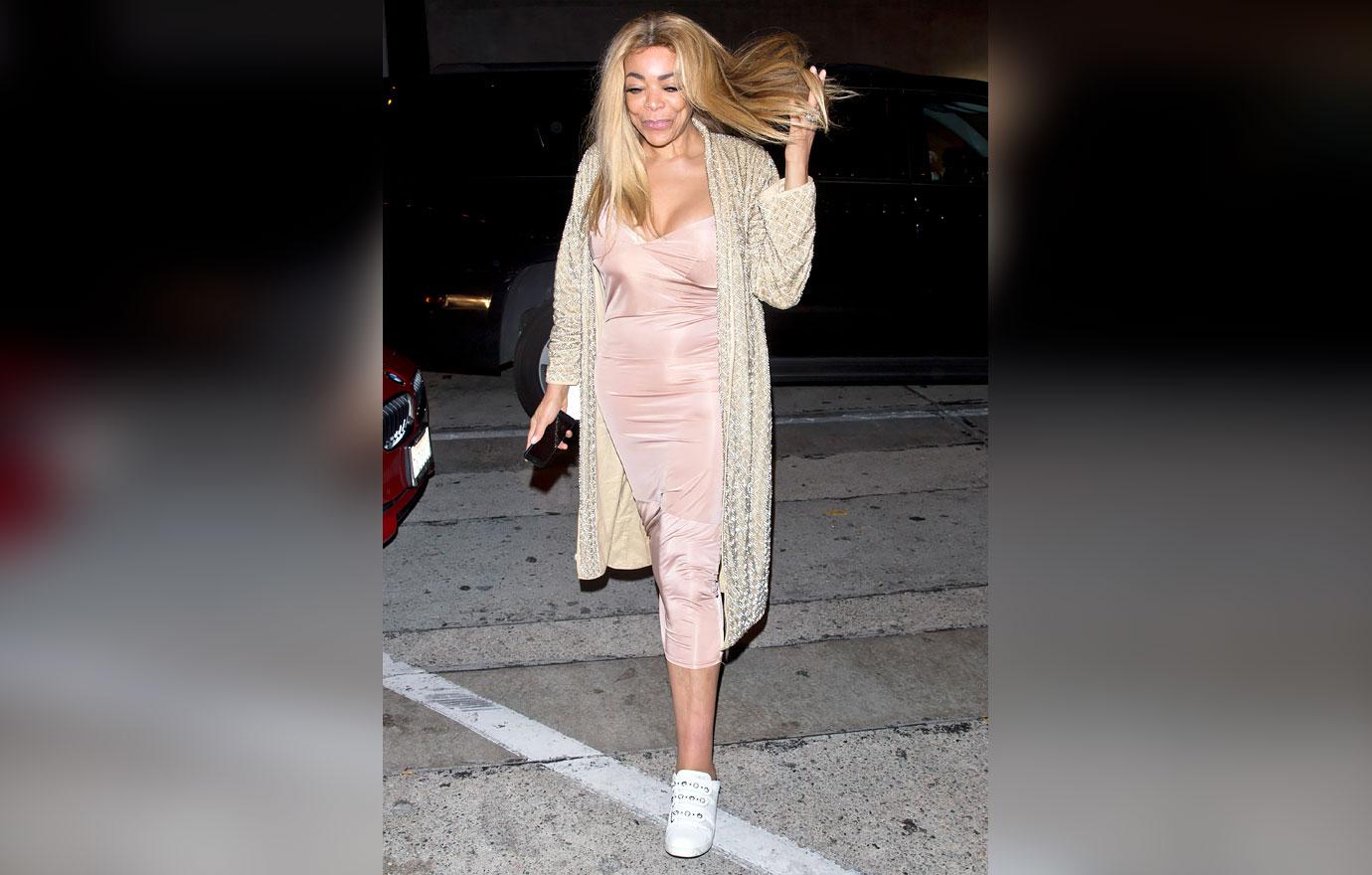 Wearing a colorful Versace windbreaker, shorts, and going without shoes, the talk show host covered her face with a mask and her feet with bright yellow socks.
Article continues below advertisement
Clutching her purse extra tight, Wendy glared at the nearby Daily Mail's shutterbugs while they snapped away.
Looking a bit disheveled, The Wendy Williams Show captain shocked everyone once she got inside an awaiting SUV and removed her mask.
Article continues below advertisement
Pulling out a black vape pen, Wendy proceeded to take puffs from the electronic cigarette — ignoring her recent health issues.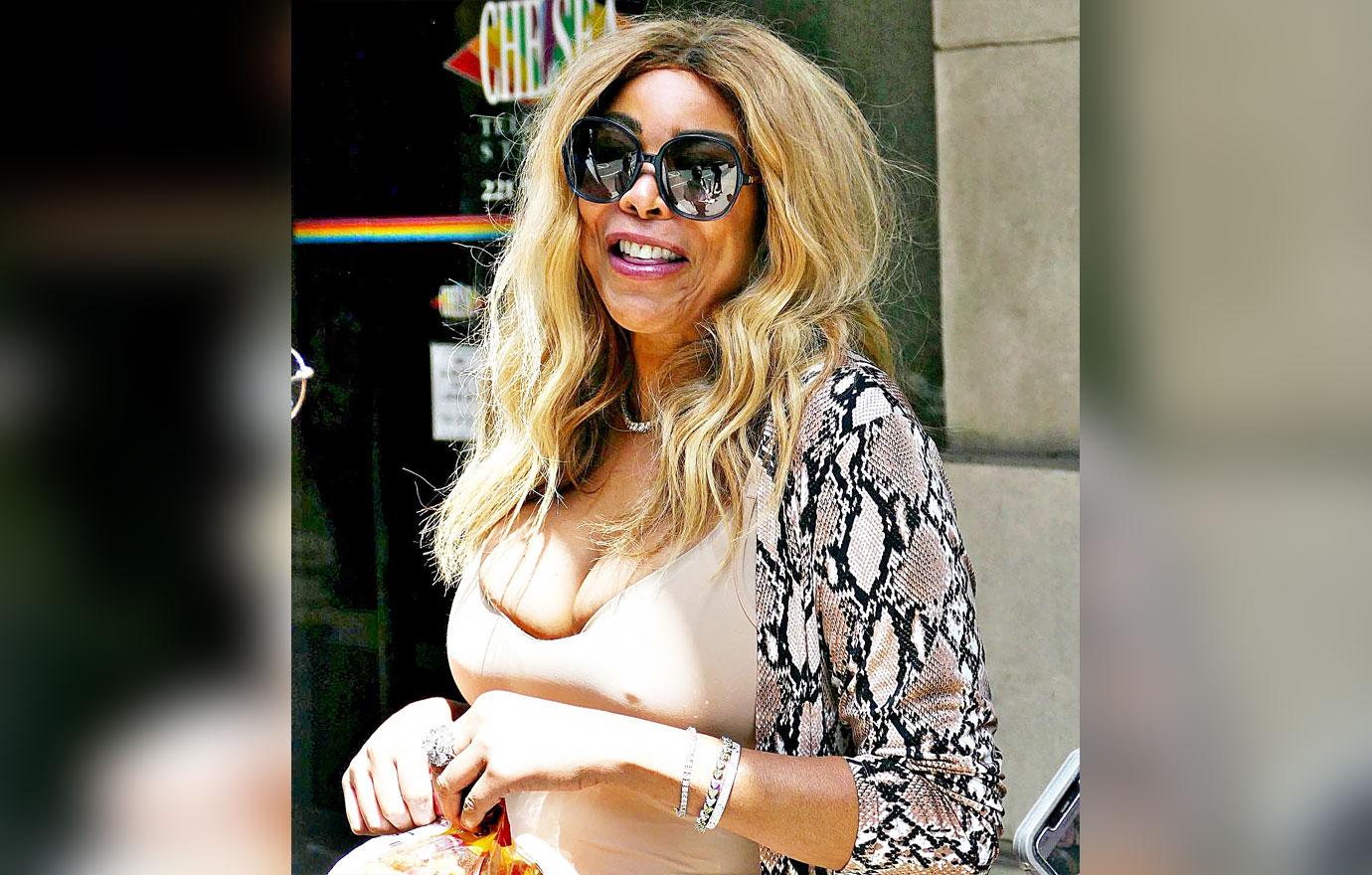 Article continues below advertisement
Her recent outing comes just hours after it was reported her talk show premiere has once again been postponed.
The timeline of Wendy's health issues has raised a few eyebrows. On September 9, her team released a cryptic statement, revealing that "Wendy is dealing with some ongoing health issues and is undergoing further evaluations." They also announced her show's premiere was being moved to September 20.
Article continues below advertisement
Days later, the show updated the statement to claim Wendy was "continuing her health evaluations" and had tested positive for a breakthrough case of COVID-19. "We expect to begin the 13th season of The Wendy Williams Show on Monday, October 4th," they added.
Hours later, an ambulance was spotted outside of Wendy's apartment complex.The Sun confirmed NYPD was called to the building to assist a female who needed "psychiatric services" and matched her description. It was later reported that Wendy checked herself in "voluntarily."
Article continues below advertisement
Wendy's brother gave an update on her health situation Friday, revealing she was "stable" and "doing alright."