Wide-Eyed Wendy Williams Clings To Bodyguard, Hunches Over & Struggles To Walk In Latest Outing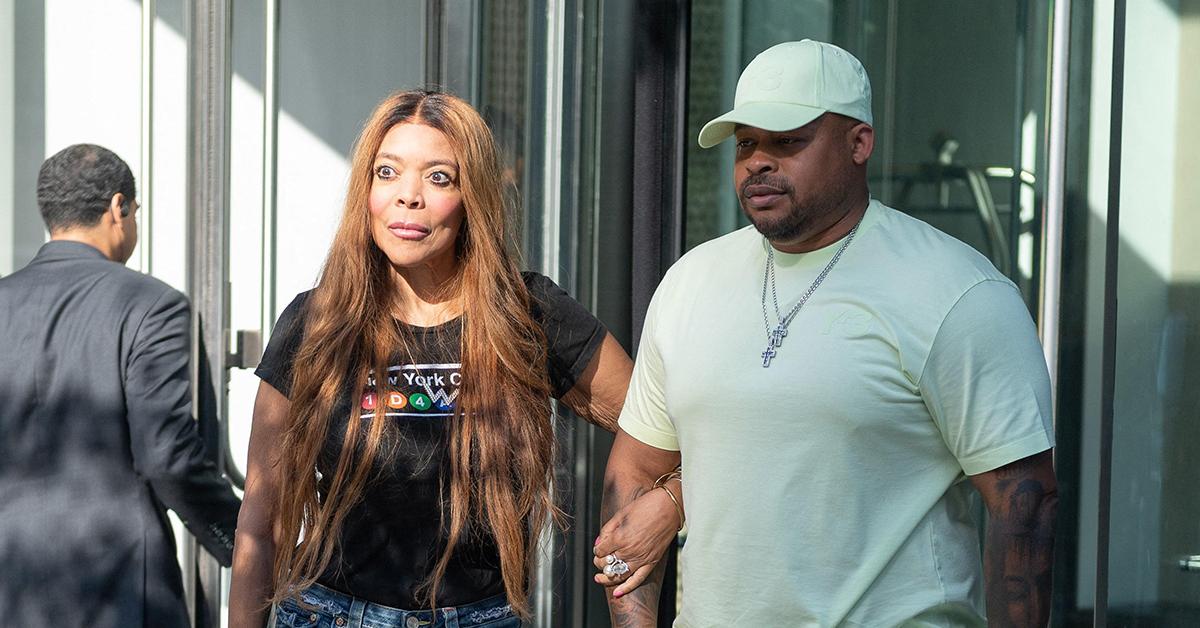 Wendy Williams stepped out wide-eyed and vocal as ever but appeared as if she struggled to walk in her latest outing, sparking new concerns about her ailing health. The 58-year-old former television personality clung to her bodyguard while repeatedly telling the photographers she was off to "Core Club" to "get my money," RadarOnline.com can confirm.
Article continues below advertisement
Core Club is a members-only club in New York City where annual fees cost $15,000 per year with an initial membership fee of $50,000. Wendy looked cheery but frail while exiting her apartment building on Tuesday.
Hunched over and moving slowly, the ex-Wendy Williams Show host painted on a smile and didn't hesitate to talk to the paparazzi.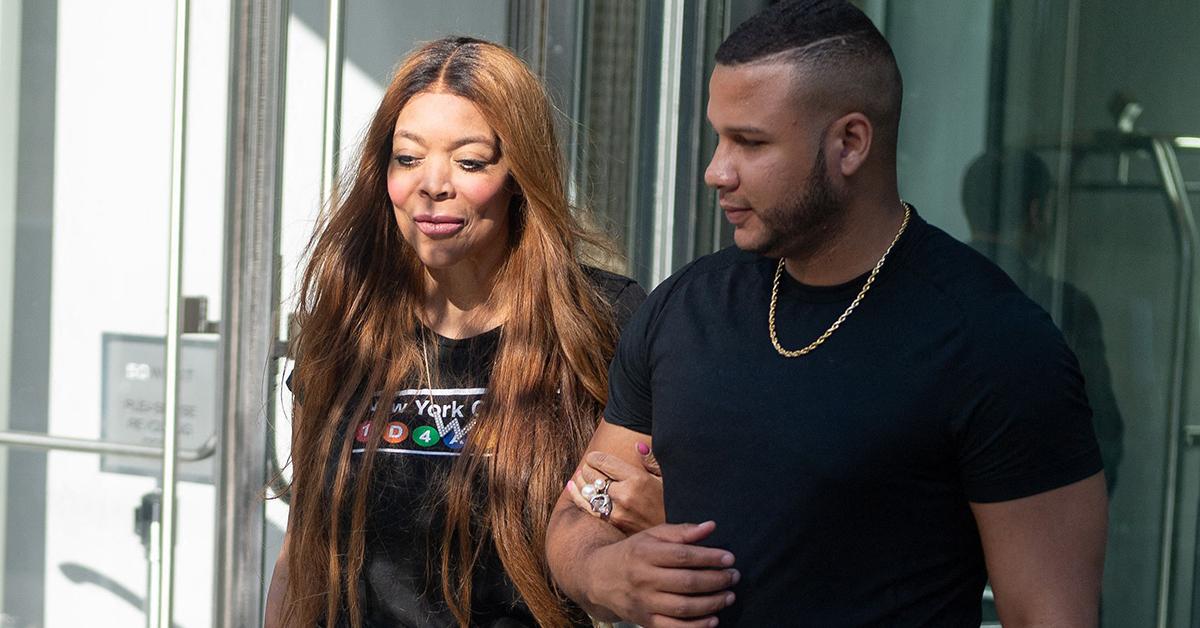 Article continues below advertisement
Wearing a black silk skirt, Wendy matched her nighttime look with an unbuttoned sweater and sparkling shoes. Slapping on bright pink lipstick to make her attire pop, the professional gabber glammed up her ensemble with a wrist full of jewels and an attention-grabbing ring.
The former daytime host flashed a gigantic diamond on her digit finger for the world to see. Wendy made sure to tell the shutterbugs it wasn't fake either.
"This is a real ring. I wanted it so big that it looks fake," she declared in the video, caught by The Sun. Wendy was vocal in the clip, revealing, "I'm going to Core Club" as soon as she saw the cameras.
Minutes later, Wendy repeated herself while entering a building. "By the way, my next destination is Core Club to get my money," she said.
Article continues below advertisement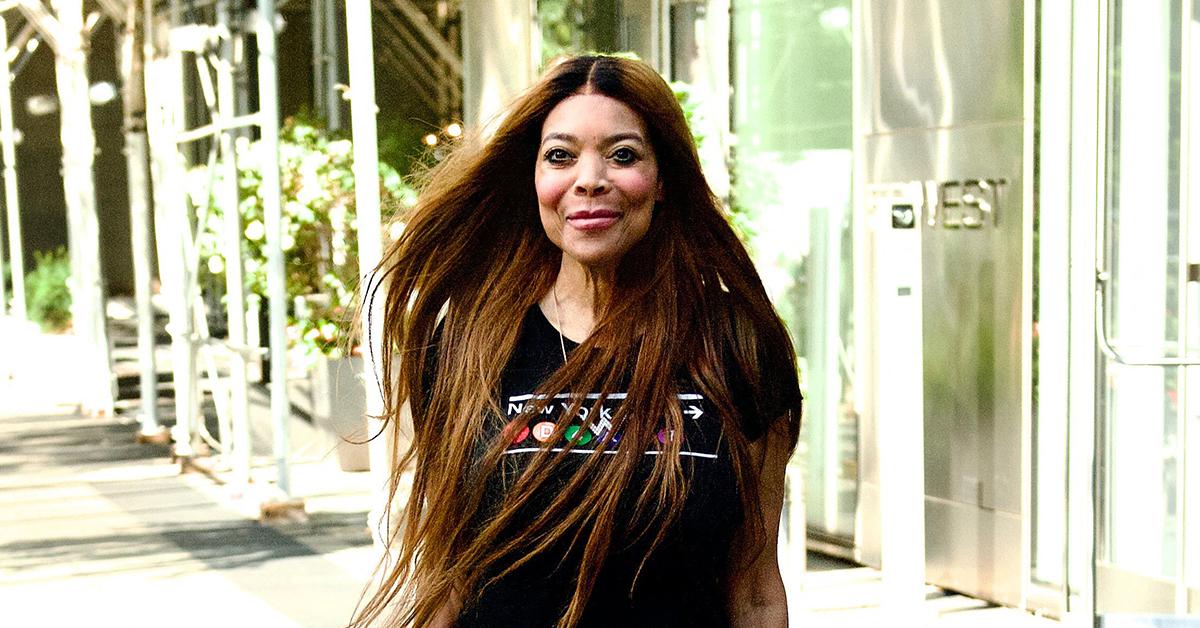 Wendy's concerning outing comes on the heels of her latest money woes. As RadarOnline.com reported, her 22-year-old son, Kevin Hunter Jr., has been accused of charging $100k to his mother's AMEX card before Wells Fargo froze her bank account amid ongoing concerns about her health and mental state.
Article continues below advertisement
However, Kevin called BS on the allegations and quickly shot back at the rumors.
"I vehemently deny any allegations of unauthorized use of my mother's American Express Card. This is a false narrative perpetuated to justify freezing her accounts," he said.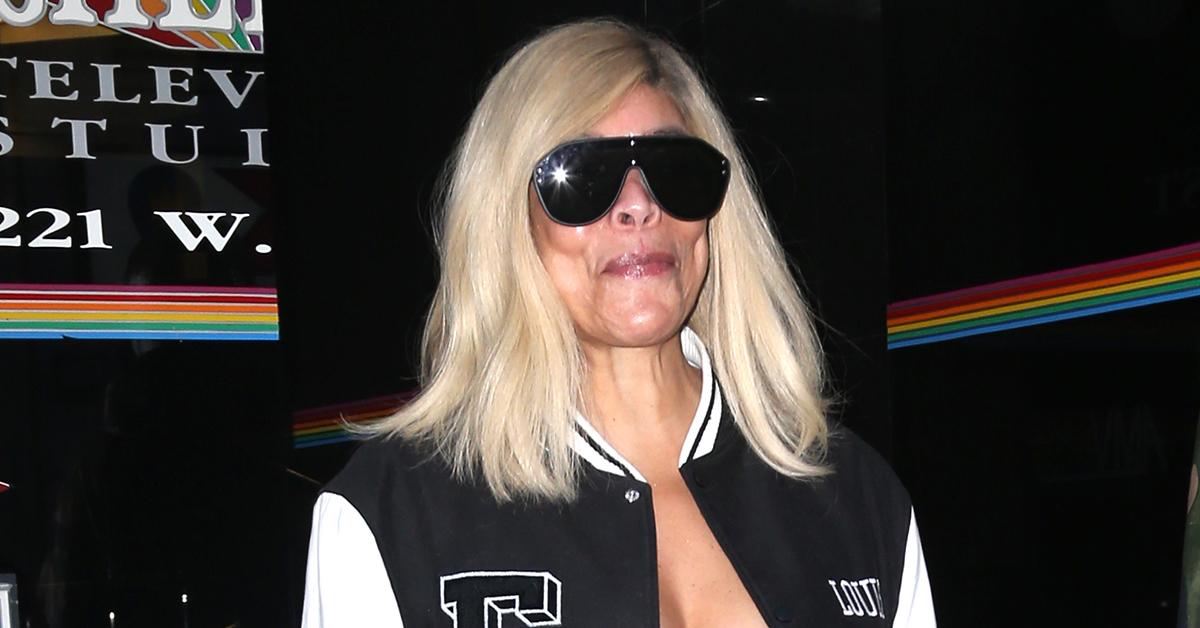 Article continues below advertisement
Fans have been growing increasingly worried over Wendy as she's continued to show bizarre behavior before and after losing her talk show to Sherri Shepherd earlier this year.
RadarOnline.com has learned that Wendy even reportedly enlisted the help of her famous friends to boycott Shepherd's show when it begins this fall.