Vladimir Putin's Legs Twitch Uncontrollably As Russian Leader Accused Of Attempts To 'Brainwash' Schoolchildren During Awkward Meeting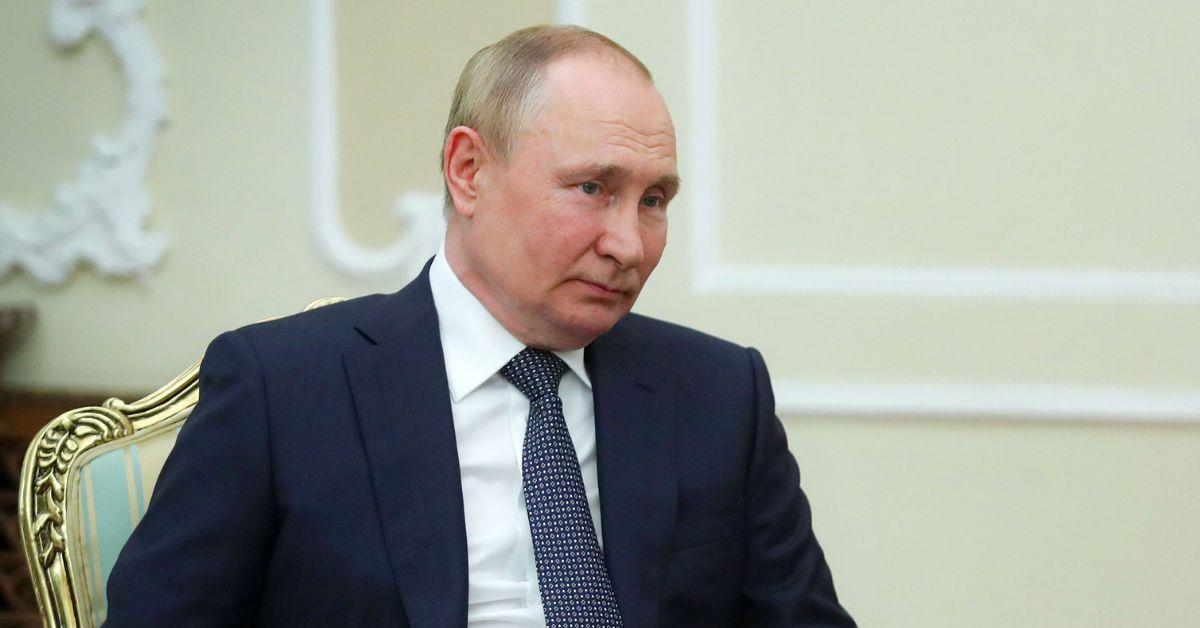 Vladimir Putin's deteriorating health was called into question once again this week after his legs were seen shaking uncontrollably during a meeting with Russian schoolchildren, RadarOnline.com has learned.
The startling scene took place on Thursday when the 69-year-old Russian leader visited a group of Kaliningrad schoolchildren to discuss Russia's ongoing "special military operation" in Ukraine.
Article continues below advertisement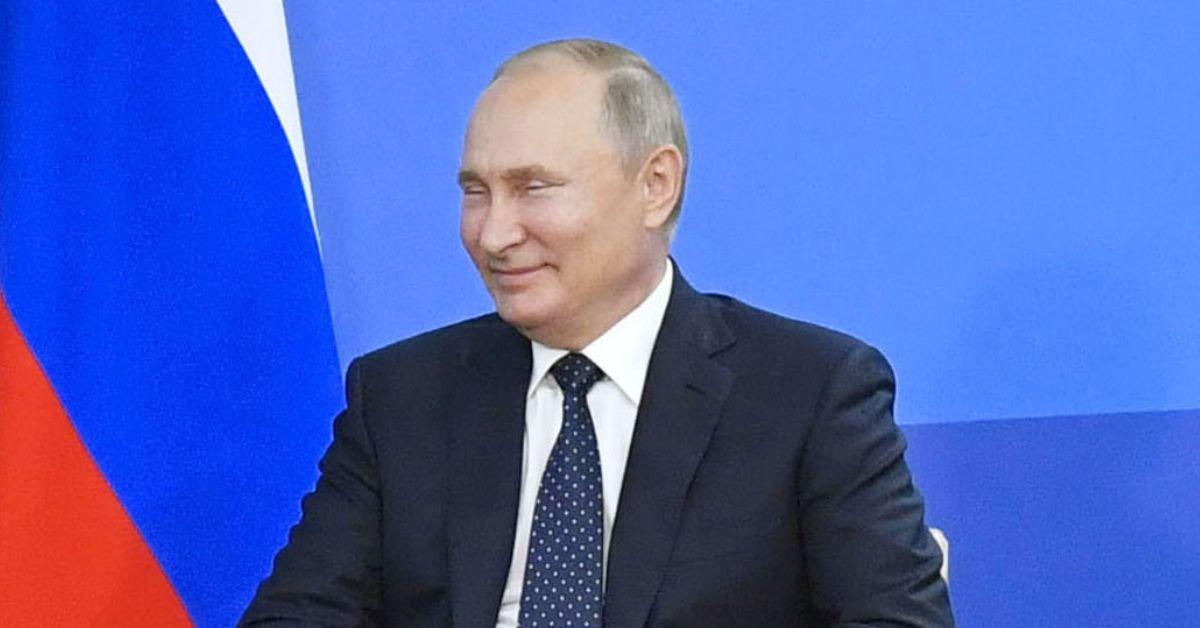 Not only was Putin seen squirming uncomfortably in his chair, but both his legs were twitching uncontrollably as he sat before dozens of Russian students.
He was also spotted aggressively gripping the armrest of his chair with one hand while the other hand over-aggressively gripped the microphone in front of him.
Even more startling is the fact that, as a result of his faltering health, Putin forced each of the children in the room to quarantine from Covid for fourteen days before attending the meeting in Kaliningrad.
Putin was also accused of "brainwashing" the young schoolchildren on Thursday with his fabricated Kremlin-approved claims Ukraine is an "anti-Russian enclave" and both Russia and Ukraine are supposed to be "one country."
Article continues below advertisement
"They started creating an anti-Russian enclave on the territory of today's Ukraine that is threatening out country," Putin told the children. "So our guys who are fighting there are defending both the residents of Donbas, and defending Russia itself."
"Everybody thinks that some kind of aggression is coming from the Russian side today," Putin continued during the televised session. "But nobody understands, nobody knows that, after the coup in 2014, the residents of Donetsk, a large part of Luhansk and Crimea did not want to recognize the coup."
"A war was started against them – and it was waged for eight years."
Putin's meeting with the young students eventually took an awkward turn when, during a conversation about discipline and reaching one's goals, the Russian president made a bizarre reference to a "rubber bum."
"You need to be motivated to reach your goal," Putin told the kids. "And, of course, hard work. All this together is very important."
Article continues below advertisement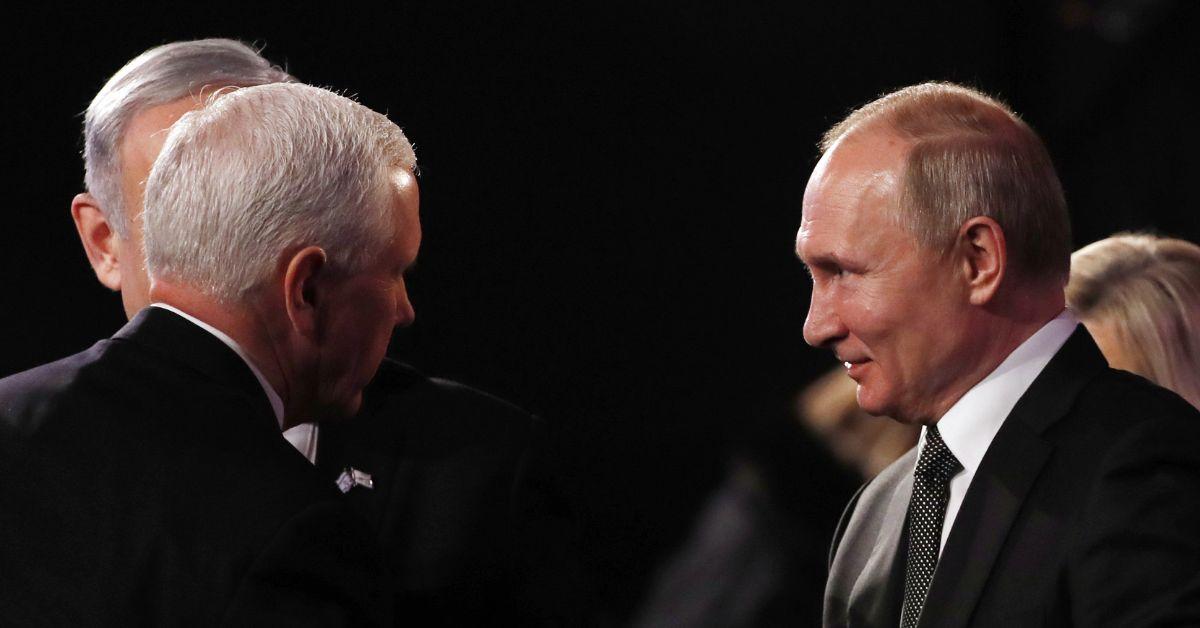 "Working hard is a talent in itself. It's not just, excuse me, a rubber bum," he awkwardly added. "It is a talent to force oneself to work, and to be able to do it productively."
The meeting became even more awkward after Putin attempted to provide high fives and handshakes to each of the pupils in attendance.
As RadarOnline.com previously reported, Putin's awkward, concerning and erratic behavior in Kaliningrad on Thursday was just the most recent incident in which the Russian leader's health was called into question.
On Wednesday, while meeting with one of the Kremlin's most-trusted generals, Putin was seen clenching the table in front of him in an effort to keep himself from falling back and slouching in his chair.
One week earlier, Kremlin insiders revealed Putin's health is "sharply deteriorating" to the point he can "no longer attend meetings."
"With a high degree of probability, we can say that soon the president will not be able to personally hold meetings and participate in large events," one anonymous Kremlin insider said on August 22.