Uvalde Cop Checking iPhone Was Husband Of Slain Teacher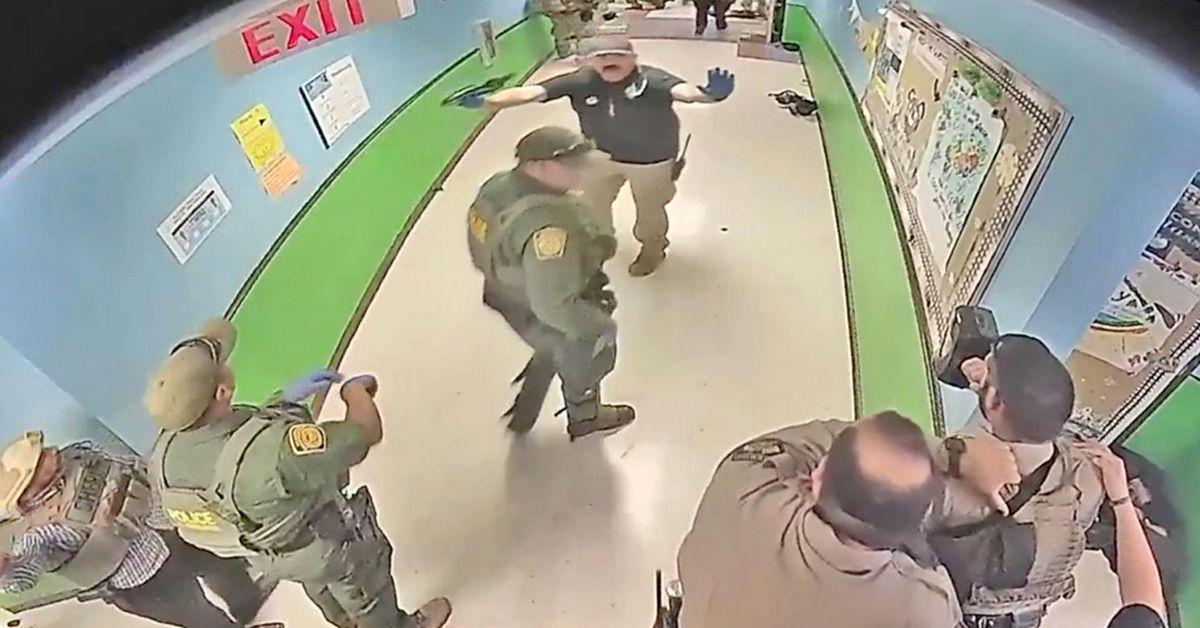 Officer Ruben Ruiz, one of the many police officers seen in the newly leaked footage from the Uvalde school shooting, was the husband of one of the teachers killed in the massacre, RadarOnline.com has confirmed.
As RadarOnline.com recently reported, harrowing footage from the Robb Elementary School shooting leaked online on Tuesday.
Article continues below advertisement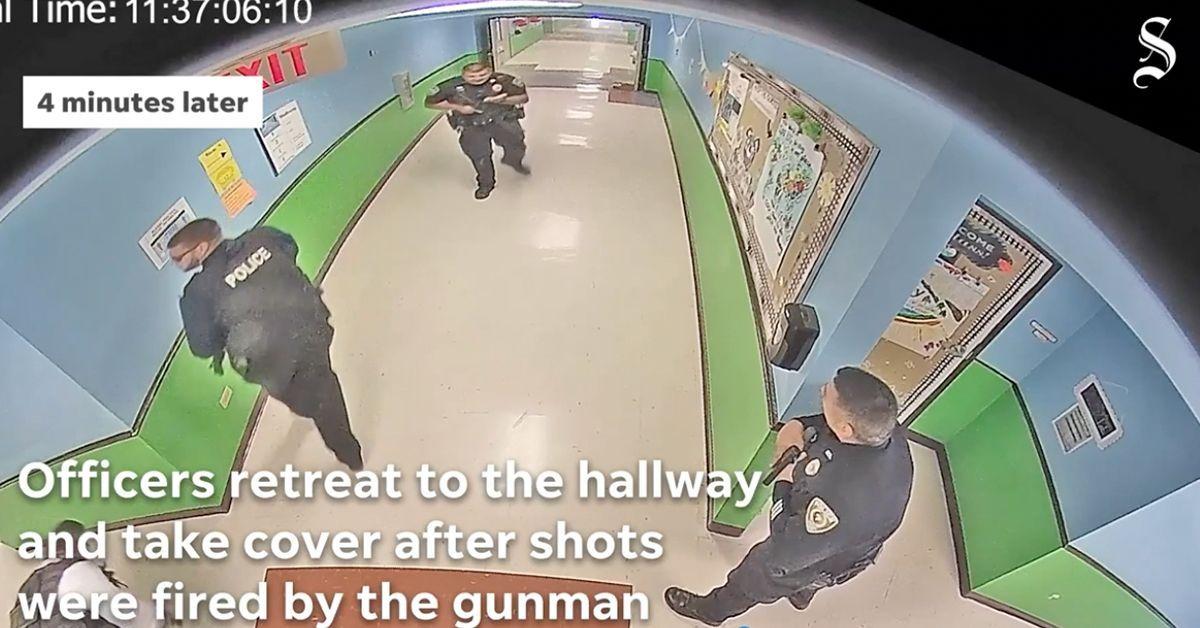 In the footage, numerous Uvalde, Texas police officers were seen running away from the classroom as 18-year-old Salvador Ramos murdered 19 children and two teachers inside.
The leaked footage also showed one officer – since identified as Officer Ruiz – idling in the hallway and checking his iPhone repeatedly while the students and teachers were being murdered mere feet away.
Texas State Rep. Joe Moody, who took to Twitter on Wednesday one day after the devastating footage leaked online, confirmed that Ruiz was the officer seen checking his iPhone in the hallway.
"This is the husband of teacher Eva Mireles, who contacted him on his phone from her classroom while he was on-scene to say that she'd been shot and was dying," Moody wrote, alongside photos that showed Officer Ruiz in the hallway before retreating away from the classroom.
Article continues below advertisement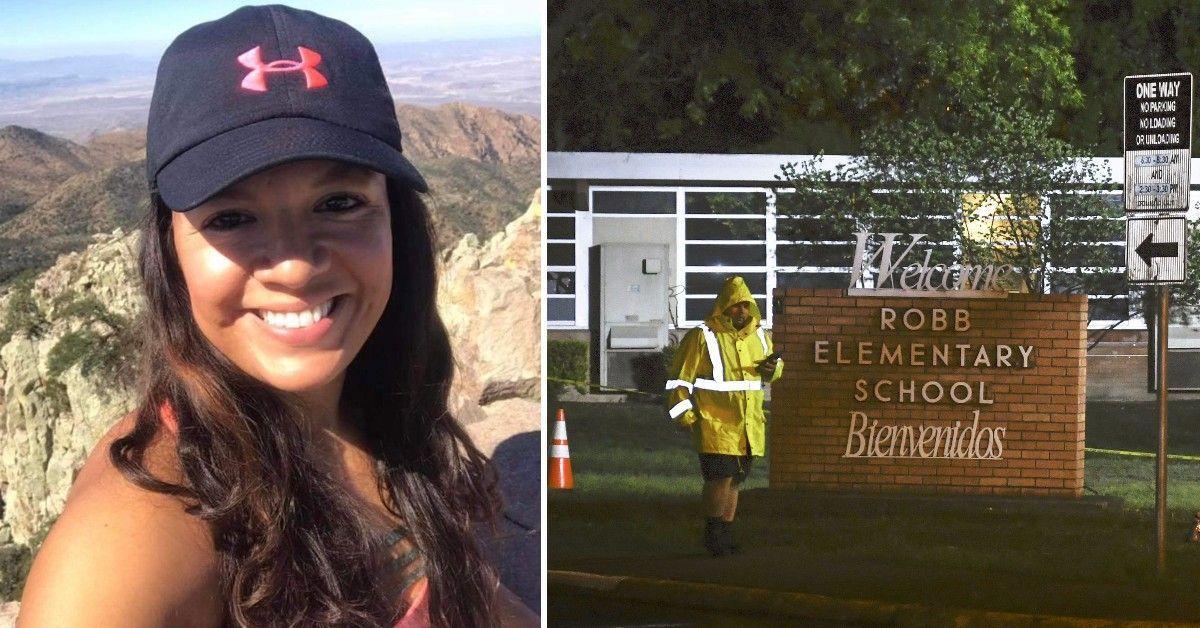 "I'd not planned to speak publicly until the report was released," Moody continued, "but I couldn't say nothing seeing this man, who's lost everything, maligned as if he was indifferent or actively malicious. Context matters."
"To those who haven't bothered to read even the news that's been reported in your rush to judgment, he attempted to engage but was removed from the building and disarmed," Moody concluded. "We'll have much to say about the police response, but no criticism of this officer."
According to an official timeline published by the Associated Press, Ruiz was seen checking his phone in the hallway at 11:38 AM.
Ten minutes later, outside the school at 11:48 AM, Ruiz was told that his wife had been shot. Ruiz ultimately attempted to re-enter the elementary school to take down the gunman, but was reportedly restrained by other Uvalde officers.
Article continues below advertisement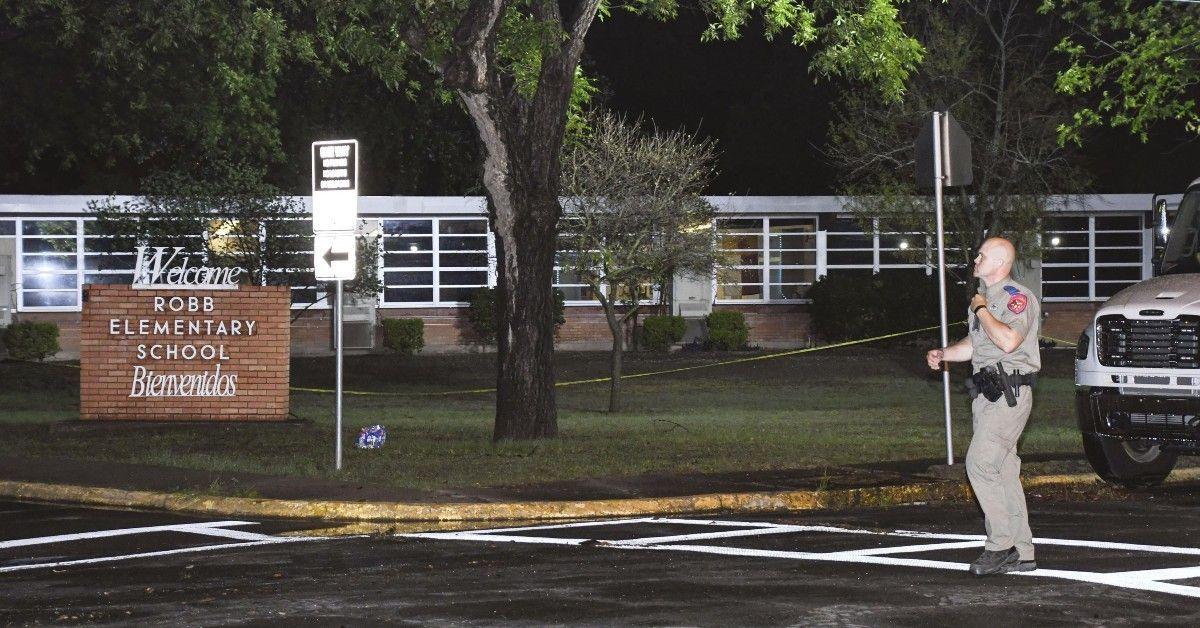 "As he tried to move forward into the hallway, he was detained and they took his gun away from him and escorted him off the scene," Texas Department of Public Safety Director Colonel Steve McCraw also revealed regarding what happened after Officer Ruiz attempted to re-enter the building.
As RadarOnline.com reported on May 24, Ramos entered the Robb Elementary School with AR-15-style assault rifle and murdered 19 young students and two teachers before being killed by an off-duty Border Patrol agent.
Shocking footage of the Uvalde Police Department's response was leaked online on July 12, and the department has since faced renewed public scrutiny for their failure to engage with the shooter for 77 minutes before he was ultimately killed.