Uvalde Robb Elementary Shooting Video Leaks, Shows Officers RUNNING AWAY From Classroom As Gunman Continued To Spray Bullets At Children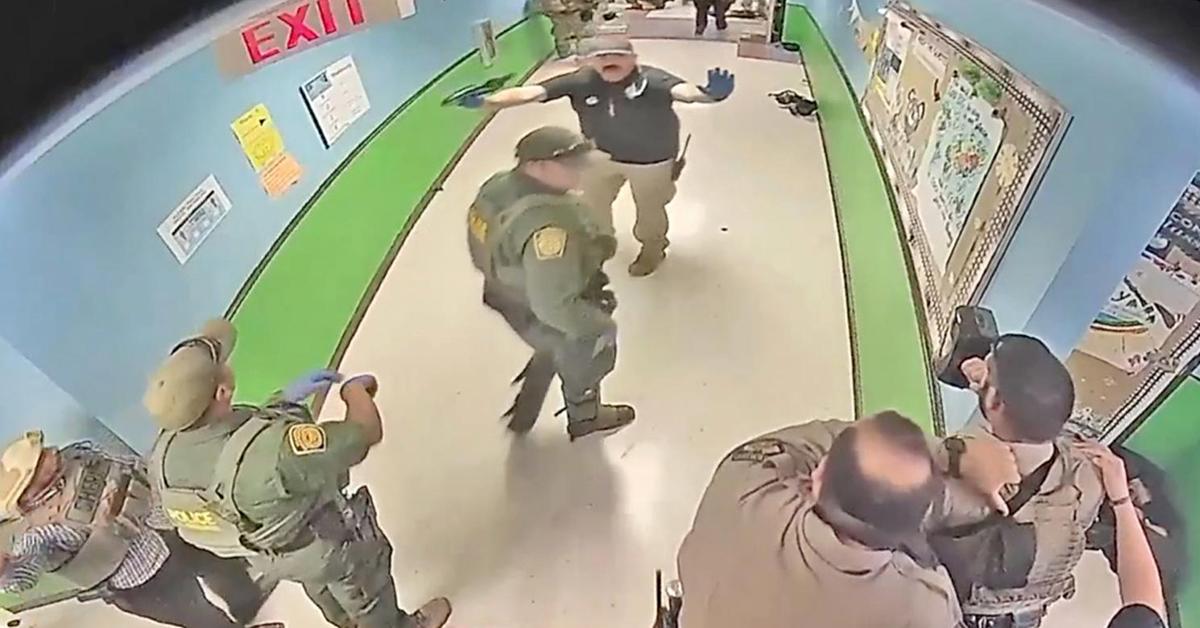 A triggering video has been leaked of the Uvalde Robb Elementary shooting, showing a play-by-play of the gunman entering the school and law enforcement running away as he continued to fire rounds at the helpless children inside.
Article continues below advertisement
The 77-minute video showed the heart-stopping moment Salvador Ramos, 18, started his deadly rampage, killing 19 kids and two teachers.
It also recorded the police retreating down the hallway — away from the classroom — as he continued to fire rounds at the innocent school children on May 24.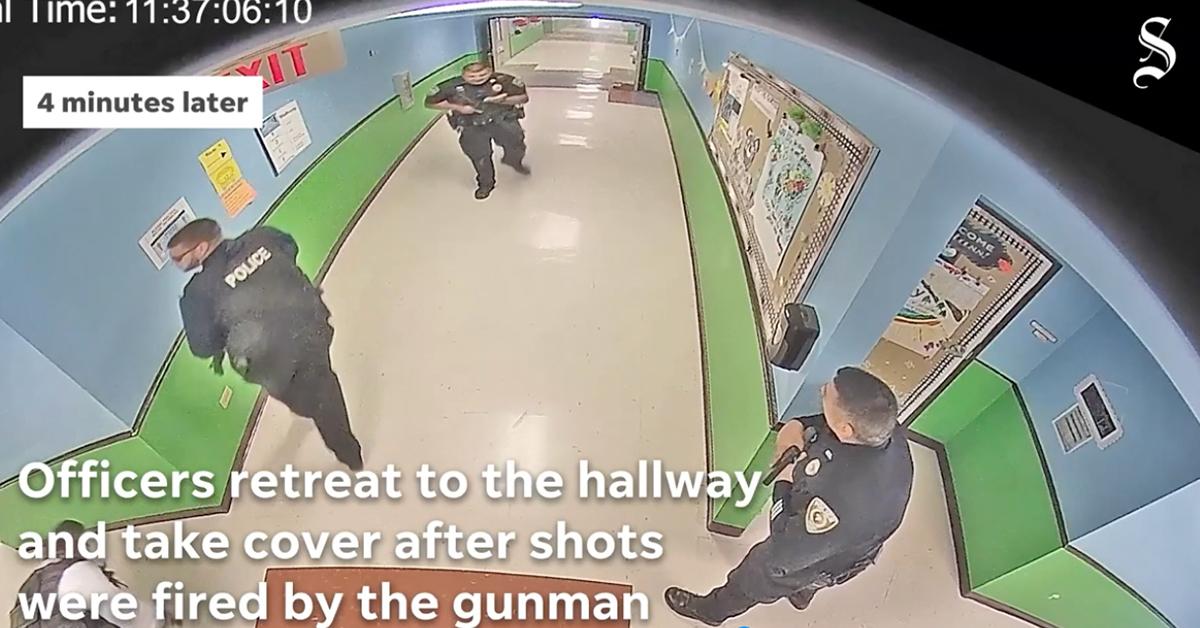 Article continues below advertisement
In the video, the Austin-American Statesman said it removed audible screams from students. RadarOnline.com has made the decision not to play the footage obtained by the local media outlet.
The shocking clip, caught on the school's security camera, showed several police officers arriving at Robb Elementary just minutes after Ramos began opening fire inside a classroom.
Cops stood around for three minutes until a few brave ones decided to creep towards the room, where the shooter was savagely taking the lives of those that were inside, with their guns drawn.
As soon as Ramos unloaded another round of gunfire from his semi-automatic rifle, the officers ran away from the scene, leaving the trapped children and teachers with the gunman.
Article continues below advertisement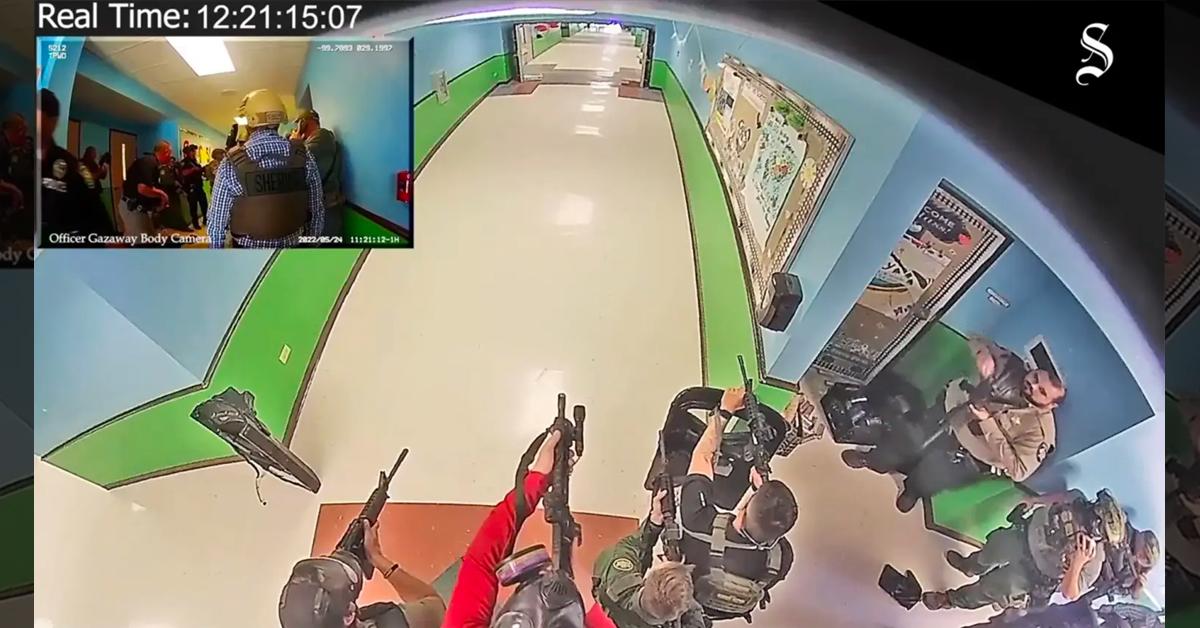 The footage showed local, state, and federal officers standing at the end of the hallway — heavily armed with protective shields — in bewilderment as Ramos continued his murder spree.
They stood around, taking no action, with one law enforcement officer — who vowed to serve and protect — even using hand sanitizer during the terrifying massacre.
Article continues below advertisement
Despite outnumbering the shooter, armed with rifles, a sledgehammer, tear gas, and more, it took the police one hour and 14 minutes from the time they arrived at the scene to rush the classroom and kill Ramos.
By that time, the second-deadliest school shooting had already taken place.