Exclusive
Ex-White House Press Secretary Sarah Huckabee Sanders Has 'Turned Against' Trump, Backs Ron DeSantis In 2024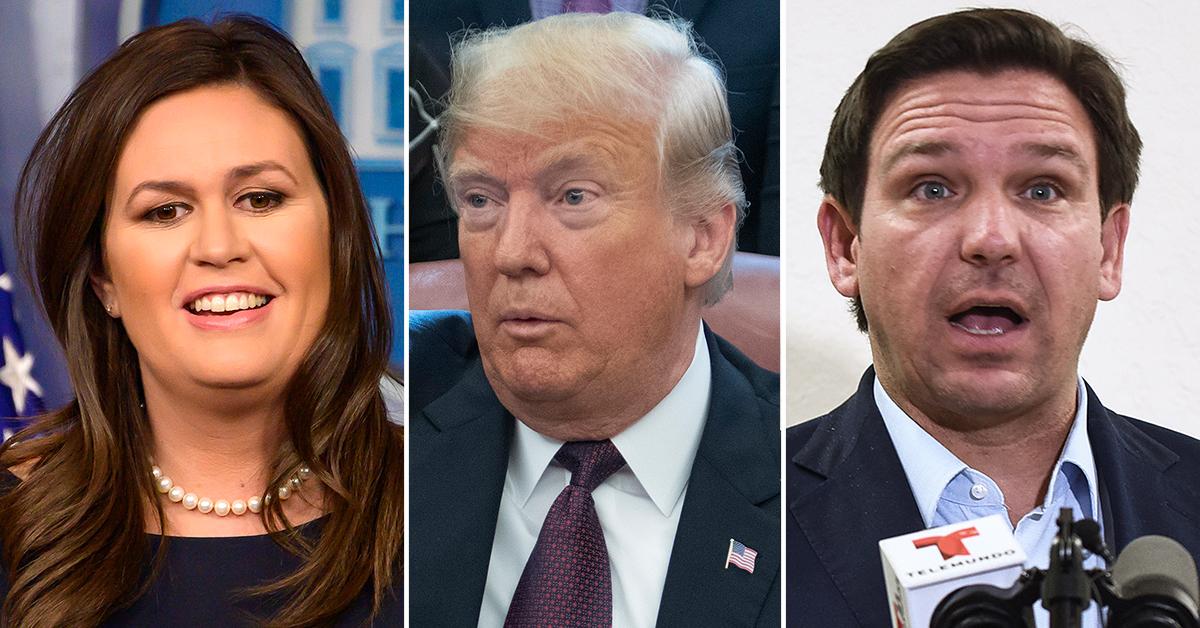 Arkansas gubernatorial candidate and former White House press secretary Sarah Huckabee Sanders has privately confided to senior Republicans that she's backing Florida Governor Ron DeSantis if he's to make a bid for 2024, RadarOnline.com has learned.
Article continues below advertisement
Sanders — who bills herself on her website as a "trusted confidant" of ex-President Trump — recently convened top party heavyweights in Fort Lauderdale in what Politico described as a "confab of dozens of his top national donors."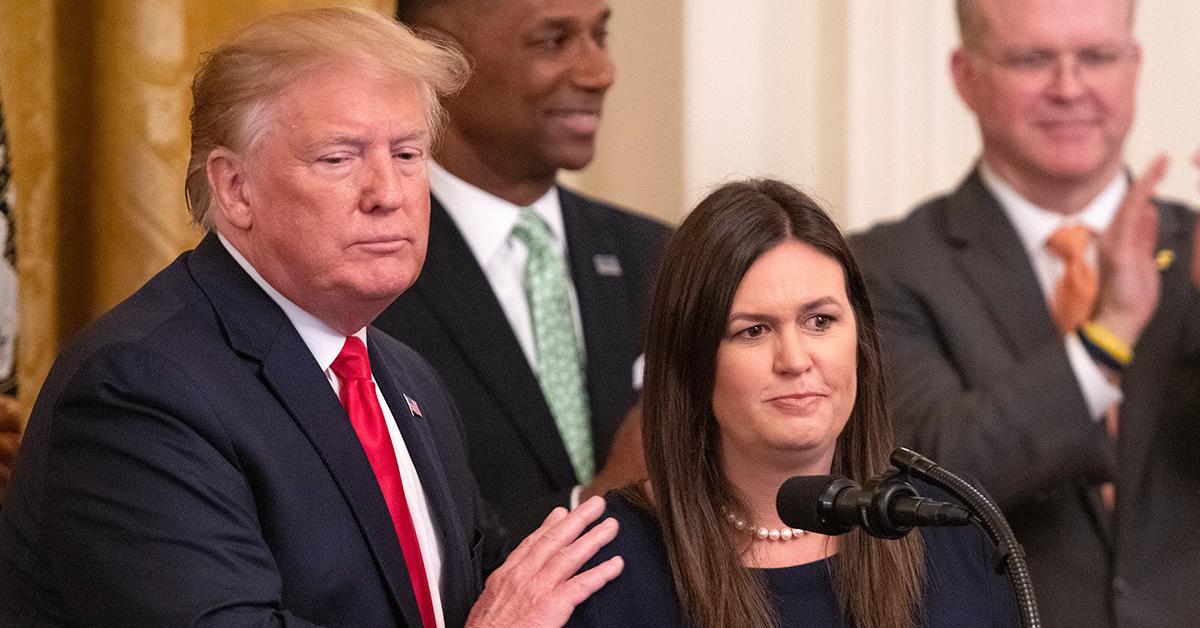 Article continues below advertisement
In attendance was Huckabee Sanders, who stood behind the podium for Trump for two years from 2017 to 2019.
A source told RadarOnline.com: "Sarah understands like most Republicans that she needs to back a winner."
"She knows that the tide is turning and she's running for office herself," the GOP insider added. "Sarah has privately told confidants that she'll back DeSantis if he decides to run. She has turned against Trump. This is a significant moment."
Article continues below advertisement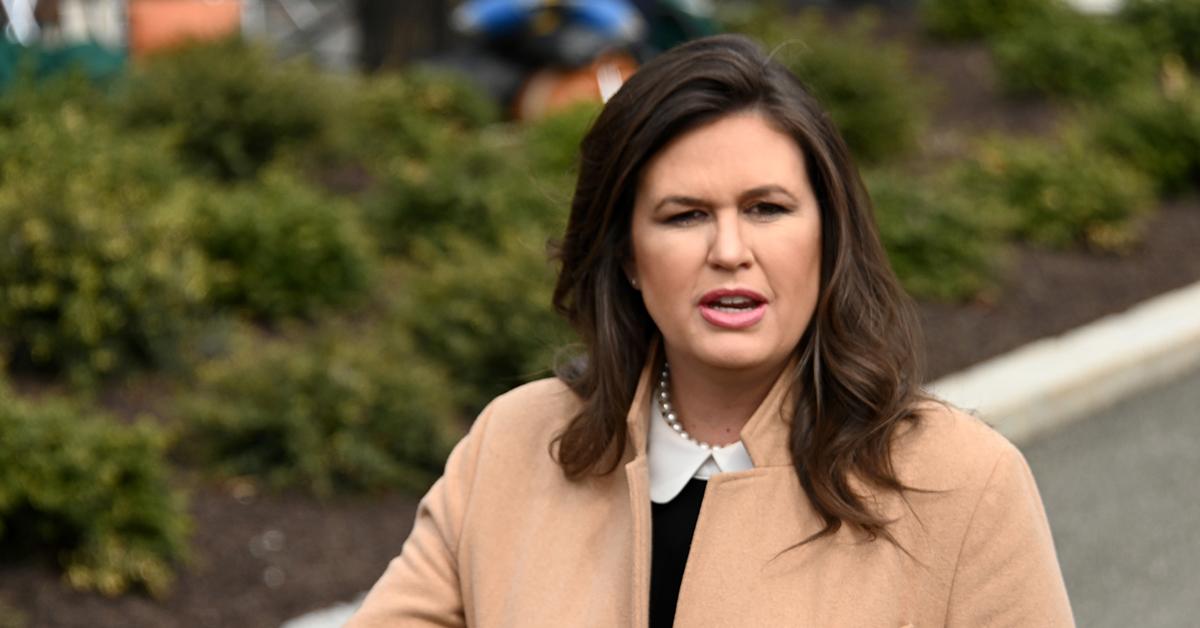 In a recent New York Times poll, half of the GOP's primary voters indicated they're seeking someone different for the Oval Office in 2024.
What's more, almost six out of ten Americans indicated they want Trump criminally charged in connection with the Capitol riot on January 6, 2021, according to an ABC News poll.
Article continues below advertisement
Huckabee Sanders is the second big name in recent weeks to have walked away from their support of Trump to back DeSantis, an early front-runner for the GOP's 2024 presidential nomination.
On June 29, podcast host Joe Rogan joined Elon Musk in supporting DeSantis for 2024.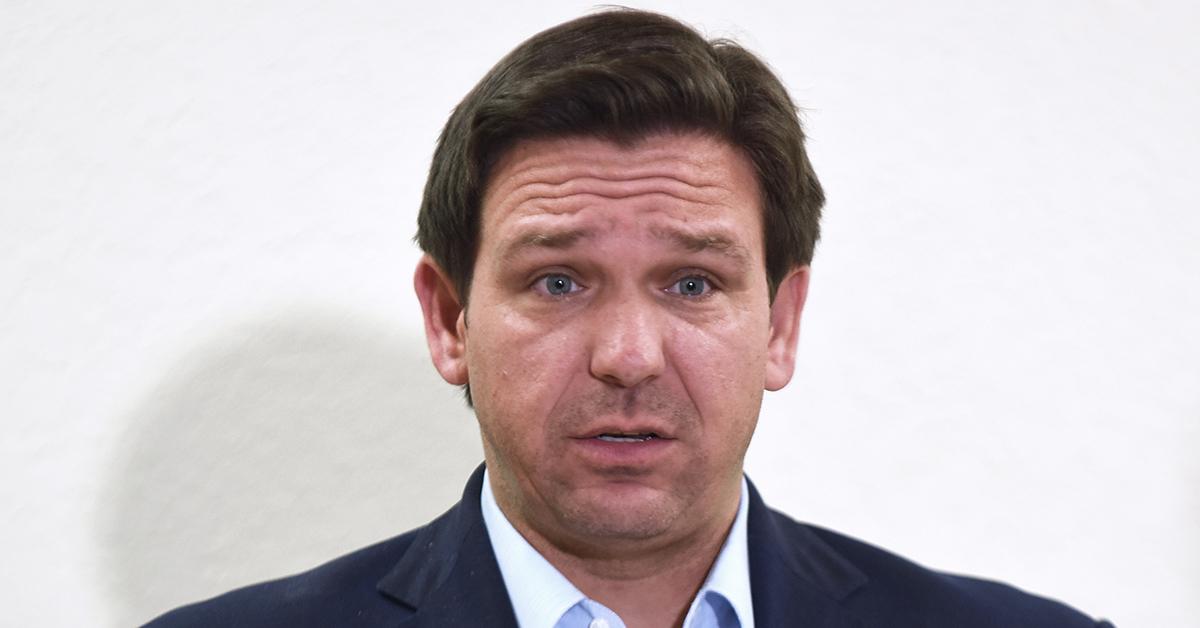 Article continues below advertisement
"I think Ron DeSantis would work as a good president," Rogan said on The Joe Rogan Experience. "I mean, what he's done for Florida has been admirable."
The controversial podcast host, who boasts an estimated 11 million listeners, continued, "You know, he is not perfect. He's a human being, but, um, what he's done is stand up for freedoms."
DeSantis has yet to formally declare his intent to run for president in 2024.