Exclusive
Tristan Thompson Begged Court To Seal Paternity Docs, Cited His Fame On 'KUWTK' & 'Athletic Stardom' In NBA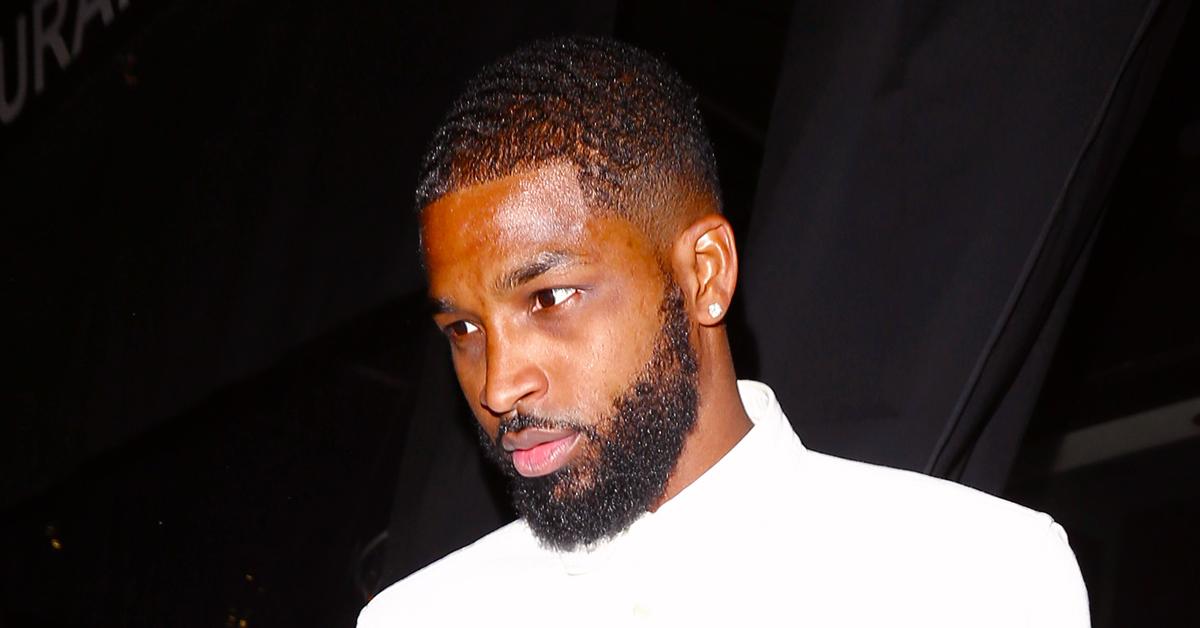 Tristan Thompson wanted nothing more than for his current paternity woes to be kept from the public, and RadarOnline.com has proof.
The 30-year-old NBA star rushed to court the first week of November, begging for any and all legal documents pertaining to him, his alleged third baby mama, Maralee Nichols, and her unborn child to be sealed.
Article continues below advertisement
In the Nov. 3 filing, obtained by RadarOnline.com, Thompson's attorneys argued that the Sacramento Kings basketball player's privacy in the matter was "of paramount important and concern" because he is "a well-known NBA player and a figure of celebrity status resulting not only from his athletic stardom, but from having appeared on an extraordinarily popular television series."
While the "extraordinarily popular television series" was not named, Thompson has only ever been on Keeping Up with the Kardashians, the highly successful E! reality show that followed the personal and professional lives of the Kardashian-Jenner clan.
Tristan has one child with Khloe Kardashian, 3-year-old daughter True. In addition to the rocky start of their nuclear family, KUWTK cameras also captured the athlete's numerous cheating scandals throughout the years.
Because of this, argued his lawyers, "this case and sensitive, personal information discovered in this case is very likely to be of popular interest to tabloids and the media."
They were right.
Article continues below advertisement
The internet exploded in the early hours of Dec. 3 when it was revealed that Thompson was allegedly expecting his third child – a baby boy – with a 31-year-old personal trainer from Houston, Texas. He is demanding a DNA test, despite text messages seeming to insinuate that he believes the child is his.
Seen in photos taken recently, the heavily pregnant mom-to-be is said to be due today.
Maralee claims she conceived the baby in a Houston hotel room following Tristan's 30th birthday celebrations back in March, when he was still dating Khloe.
Article continues below advertisement
Nichols has since moved to Los Angeles, where she filed a paternity lawsuit against Thompson on June 30. In the filing, she requested child support as well as reimbursement of medical expenses and pregnancy-related costs, including Lamaze classes, a doula and prenatal vitamins.
Thompson responded in a declaration on Aug. 5, claiming he and Nichols had had sex only twice during their one encounter in March.
Maralee, however, says their affair began at least "five months" before Tristan's birthday and involved her traveling to California on multiple occasions, even after she got pregnant.