Khloe & Kardashian-Jenner Family Gushed Over Tristan Thompson Unknowingly At The Time His Third Child Was Conceived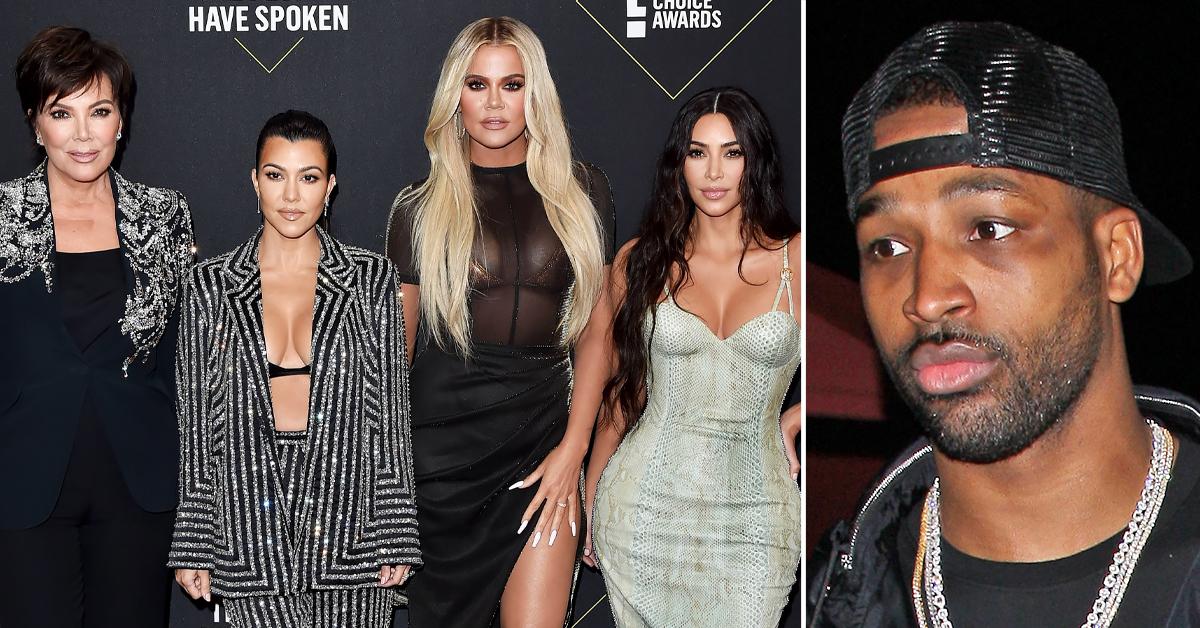 To add insult to injury, Tristan Thompson was being praised publicly by Khloe Kardashian and her family at the time his third child was conceived.
The Kardashian-Jenner clan was likely unaware of the NBA star's sexcapades with a personal trainer named Maralee Nichols when they took to social media to gush over him for his 30th birthday.
Article continues below advertisement
As RadarOnline.com reported, Nichols – who is due any minute now – conceived a baby with Thompson in a Houston hotel room following his birthday celebrations back in March.
At the time, he was still dating the 37-year-old Good American founder, who is the mother of his second child, 3-year-old True Thompson.
Following numerous public cheating scandals, Tristan had seemed to finally win back Khloe and her crew. No word on whether that will be the case after today.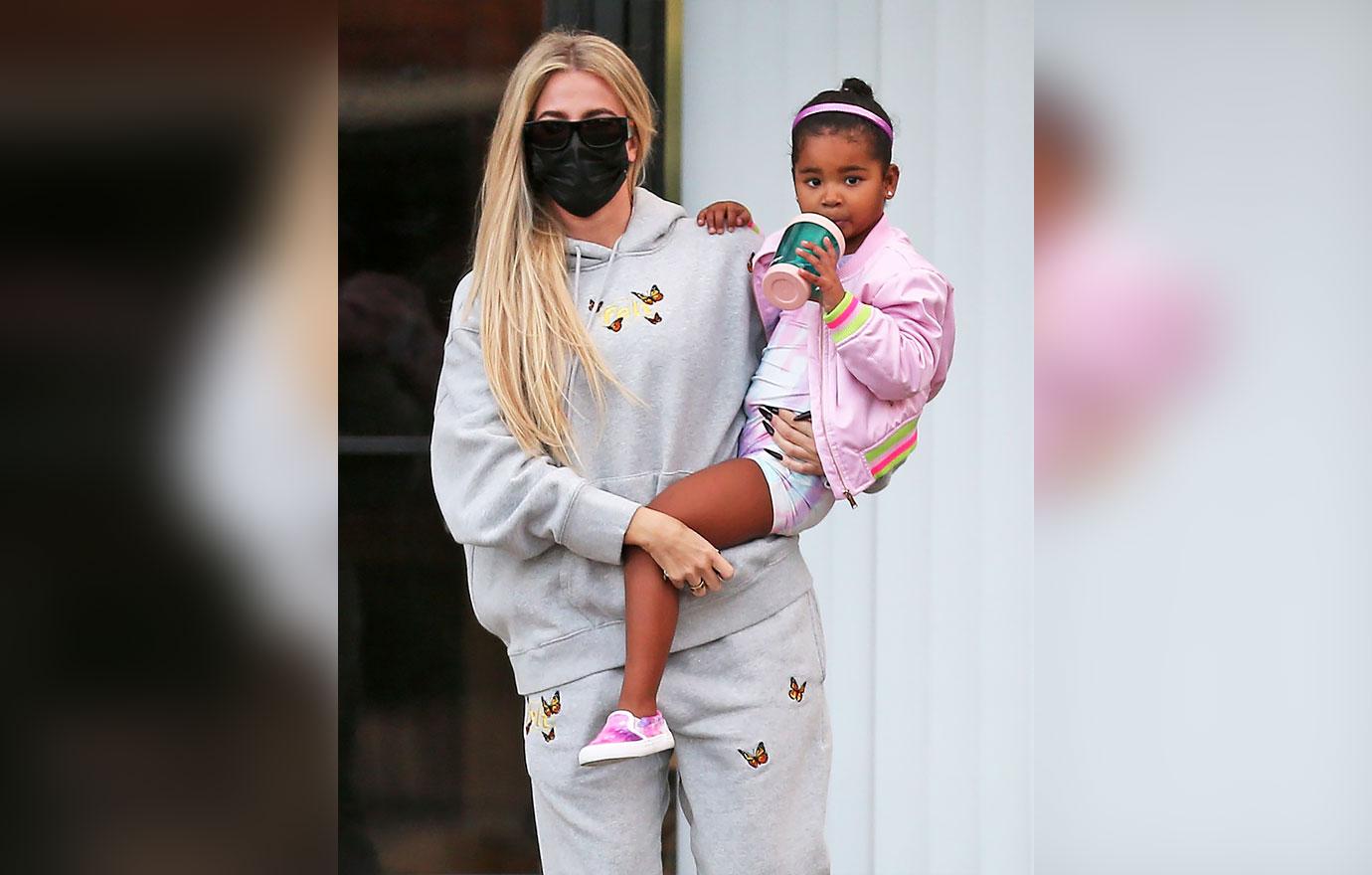 Article continues below advertisement
"The ones that are meant to be are the ones who go through everything that is designed to tear them apart and they come out even stronger than they were before," Khloe captioned her March 13 birthday tribute to her then-boyfriend. "Thank you for for showing me everything you said you would do. For the father you are. For the best friend I have in you. I'm thankful that I can do absolutely nothing with you and it feels like everything."
"I hope you know today and everyday [sic] how loved you are by me and so many," she added. "Happy birthday TT! Welcome to 30! I can't waif for all of the memories. This is when life just starts getting good!"
Khloe's momager, Kris Jenner, also took to Instagram to shower the basketball player with love.
"Happy Birthday Tristan!!!! Wishing you the most magical, amazing day!!!" she captioned her post from that same day. "You are an amazing son, brother, dad, friend, partner and uncle Tristan to all the kids and we love you very much!!!!! @realtristan13."
Article continues below advertisement
Even Kim Kardashian – who gave Tristan the hardest time after his first, second and third indiscretion against her sister – took time out of her day to wish the athlete well.
"Happy 30th birthday @realtristan13! I remember taking this photo. I said your birthday is going to come up soon and we don't have any good photos together so let's take one now so I can use it for your birthday post! LOL," she captioned her share.
"Honestly I'm so proud to call you my brother! I know we've been through it but we came out stronger and closer and I'm just grateful that Khloe has a bestie in you!" Kim added, going on to call Tristan a "great dad, friend and dancer! Live it up! Have the best birthday and enjoy every minute if this life!"
Article continues below advertisement
While Thompson insists he and Nichols had sex only twice during the one encounter in March, the 31-year-old trainer claims their affair began at least "five months" before his birthday and involved her traveling to California on multiple occasions, even after she got pregnant.
She has since moved to Los Angeles, where she filed a paternity lawsuit against him on June 30. He responded in a declaration on Aug. 5.
Article continues below advertisement
In his statement, Tristan referred to Khloe as his "ex-girlfriend," which might have been true at the time of his response.
However, they were believed to be together until July 21, when news broke that he had attended a wild house party in Beverly Hills, where eyewitnesses saw him entering a bedroom with three women and emerging 30 minutes later looking "disheveled."
Tristan had just been photographed having lunch with Khloe and True the day before.
Prior to that cheating scandal making headlines, Khloe said during the pre-taped Keeping Up with the Kardashians reunion special that she was in the process of relearning how to trust him. The episodes aired on June 17 and 20.
Article continues below advertisement
Thompson made no indication that there was any trouble in paradise when he wished his then-girlfriend a happy 37th birthday on social media around the same time.
"Happy birthday @khloekardashian," he captioned his June 27 post, when Nichols was already pregnant and already in the process of suing him. "Thank you for being not just an amazing partner, mommy and best friend but also being the kindest, caring and most loving human being I've ever met. Your love and spirit is contagious to all who've met you. Thank you for always being there for me and putting our family first. I love you so much. Have an amazing day."
Nichols is seeking child support as well as reimbursement of medical expenses and pregnancy-related costs, including Lamaze classes, a doula and prenatal vitamins.