Exclusive
Trey Songz Submits Bombshell Instagram DM As Evidence In Sexual Assault Lawsuit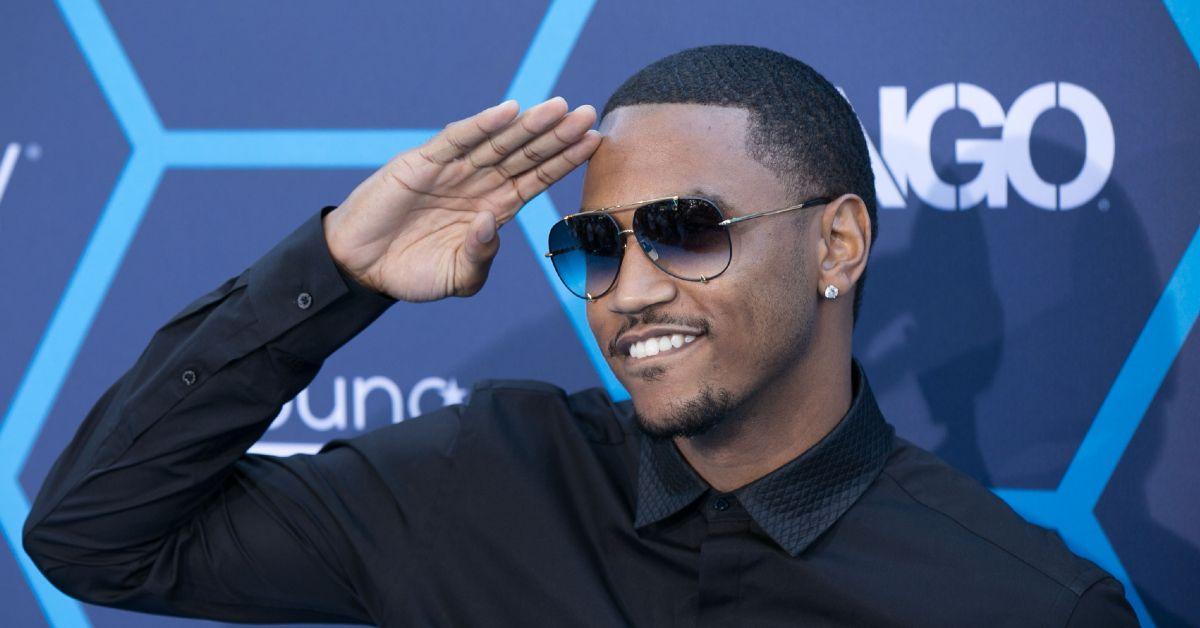 Trey Songz has submitted a shocking piece of evidence into the case accusing him of sexual assault — believing it proves his accuser and her lawyer committed witness tampering.
RadarOnline.com has obtained a direct message sent to Trey's team by a woman who was present on the night in question and denied the singer assaulted anyone.
Article continues below advertisement
As RadarOnline.com previously reported, Trey stands accused of sexual assault by a woman named Jauhara Jeffries. The woman filed a civil lawsuit against the singer in Miami court.
In the suit, Jauhara said she was partying with Trey at a nightclub on New Year's Eve in 2018. The two had met at Diddy's house hours before and Trey allegedly invited her out.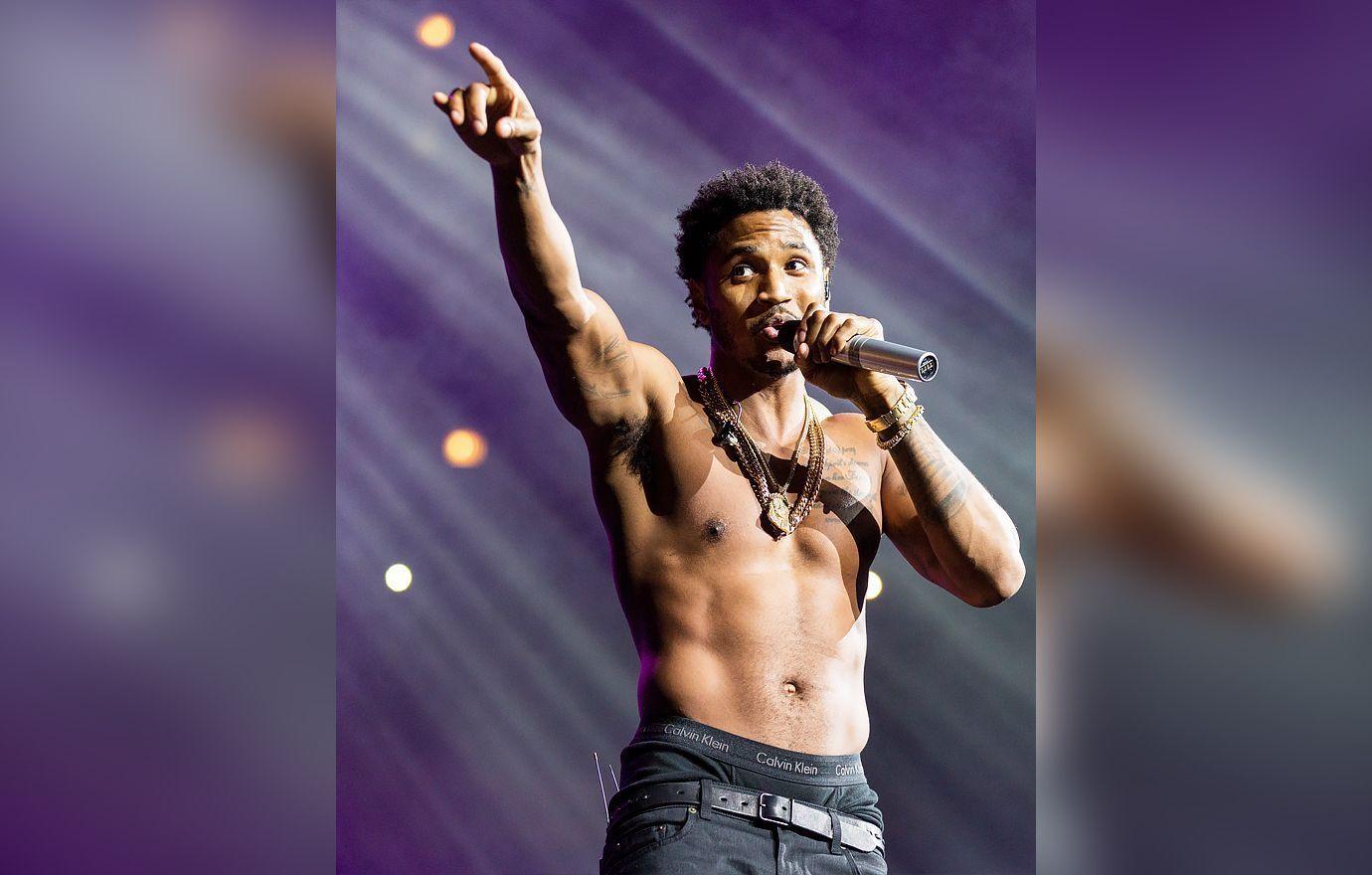 Article continues below advertisement
Jauhara said she was in the VIP section when Trey digitally penetrated her without permission. The alleged victim said she rushed out of the club into the singer's car but he ended up throwing her out.
Her lawsuit is seeking $20 million in damages.
"[Jeffries] immediately got off the couch, sat down, and was in a state of shock. Another woman who was also in attendance went to [Jeffries[, asked her what was wrong, and then told [Jeffries] that [Neverson] had reached into her dress and insert [sic] his fingers into her vagina as well," the suit claimed.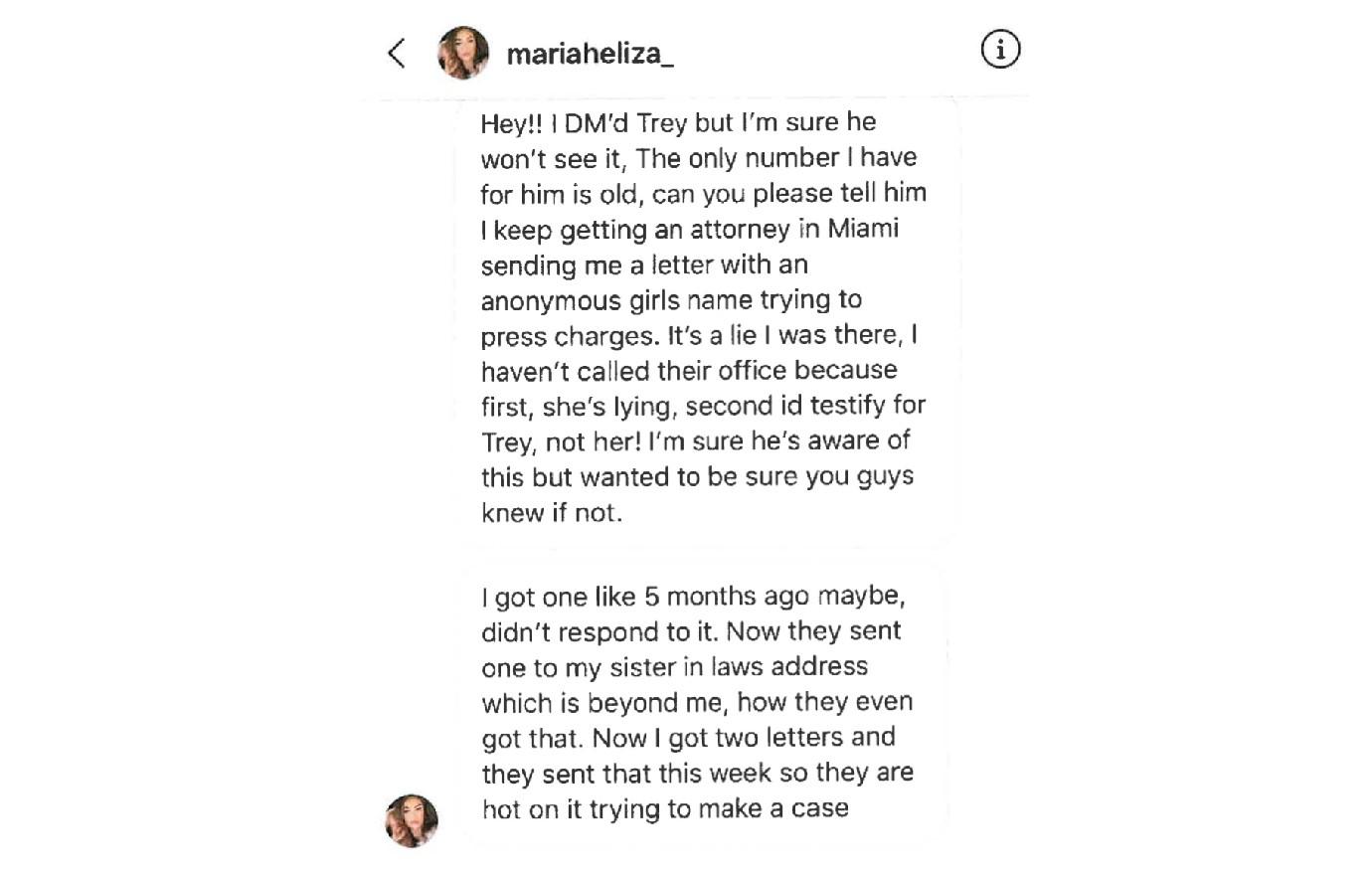 Article continues below advertisement
Trey has denied all allegations of wrongdoing and was never charged over the alleged assault.
The new piece of evidence entered into the court record by Trey is a direct message sent to his team by a woman named Mariah Eliza.
Eliza wrote that she tried to DM Trey but "I'm sure he won't see it. The only number I have for him is old, can you please tell him I keep getting an attorney in Miami sending me a letter with an anonymous girls name trying to press charges. It's a lie I was there, I haven't called their office because first, she's lying, second I'd testify for Trey, not her."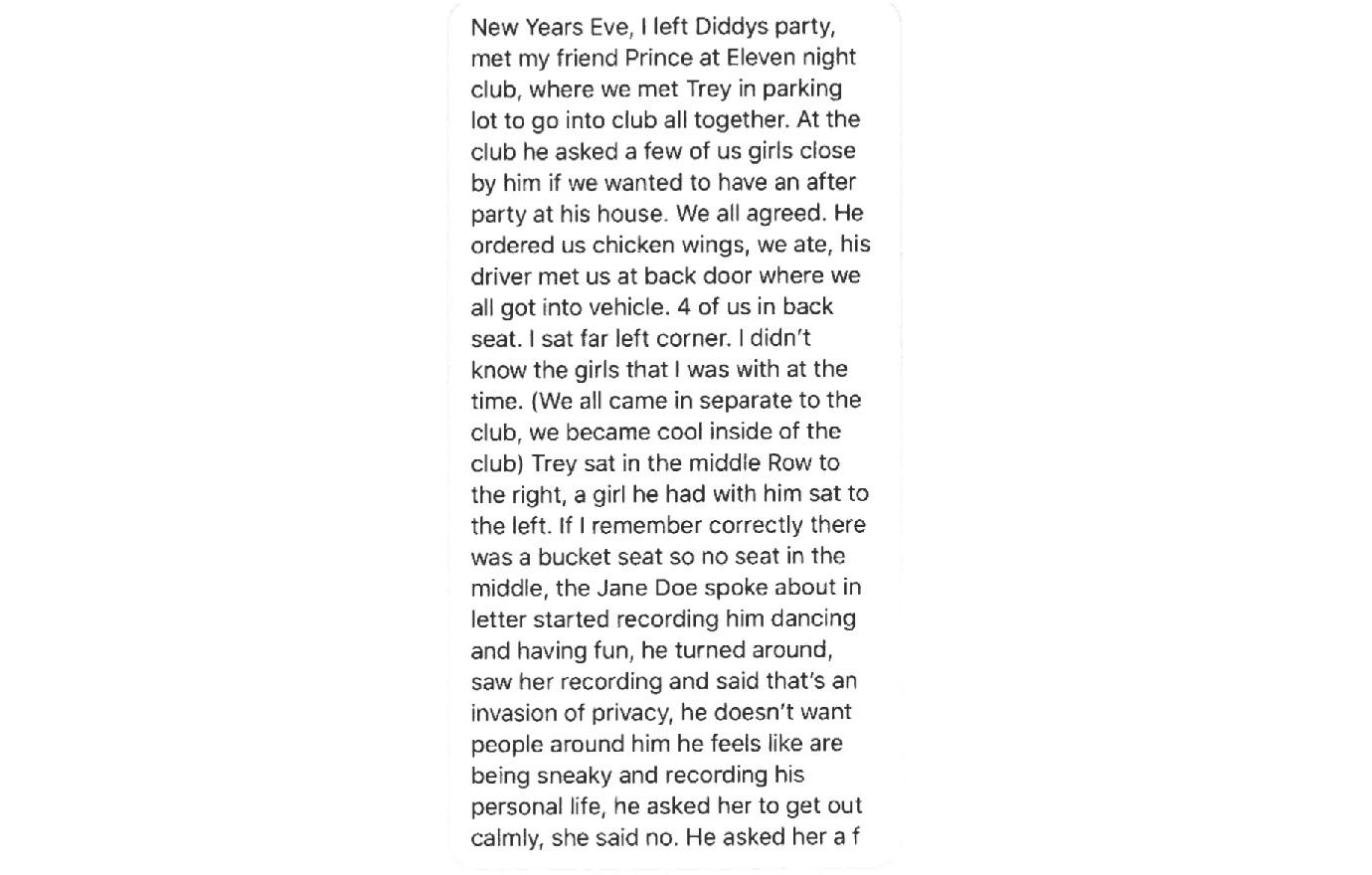 Article continues below advertisement
She said the victim's lawyer had tried to contact her multiple times. The alleged witness then presented her version of events at the nightclub.
Mariah said Trey invited a bunch of girls in the VIP area back to his house. She claimed the alleged victim started "recording him dancing and having fun."
She said Trey asked her politely to get out of the car. She told him no and then security escorted her out of the vehicle. "I think she was embarrassed that he was telling her to get out," she wrote.
Trey hopes the evidence will prove his claim that Jeffries lawyer has been offering $100-$200k to witnesses to change their testimony to corroborate Jeffries version of events.