Trevor Noah Responds To Kanye West's Racial Slur, Doesn't Want Rapper To Kill Ex-Wife Kim Kardashian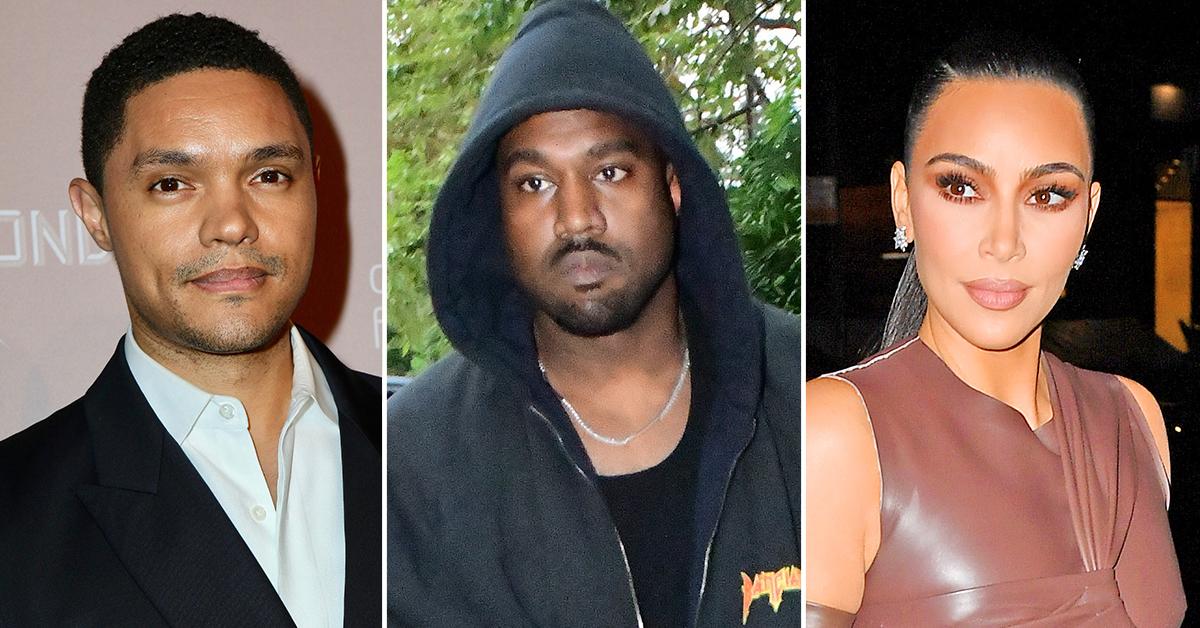 Trevor Noah is addressing the racial tirade Kanye West waged against him — a move that got the rapper suspended from Instagram. The South African late-night host responded to West's post calling him a "k--n" after he spoke out and defended Kim Kardashian, calling Kanye's social media attacks "dangerous."
Noah wrote a lengthy response showing he's not backing down from his comments, citing he's woken up too many times to headlines where men killed their exes and he doesn't want Ye to be another statistic.
Article continues below advertisement
Beginning his comment showing Kanye nothing but kindness, Trevor expressed the impact the Grammy winner has had on his everyday life.
"I thought differently about how I spend my money because of you, I learned to protect my child-like creativity from grown thoughts because of you, s--t I still smile everytime l put on my seatbelt because of you," he wrote.
"You're an indelible part of my life Ye. Which is why it breaks my heart to see you like this," Trevor added.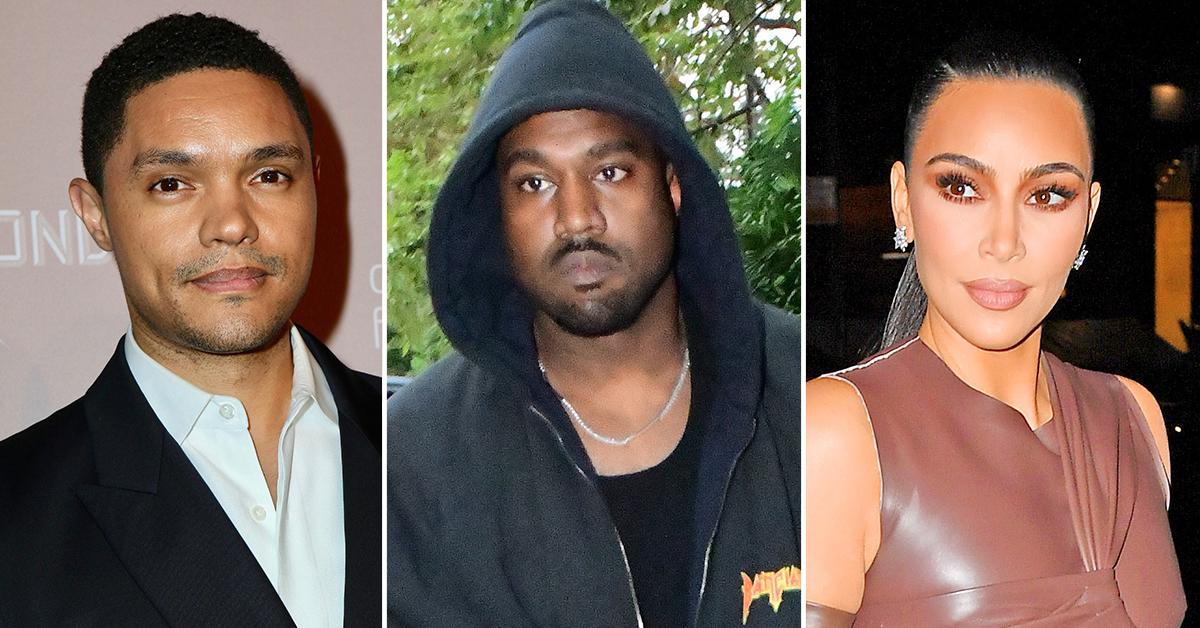 Article continues below advertisement
The comedian then addressed Kanye's controversies, stating he could care less if the rapper supports Donald Trump or wants to make fun of Pete Davidson, "however care when I see you on a path that's dangerously close to peril and pain."
Trevor tells Kanye, "You have every right to fight for your family. But you have to know the difference between that and fighting your family," adding, "I've woken up too many times and read headlines about men who've killed their exes, their kids and then themselves. I never want to read that headline about you."
Choosing not to backpedal, Trevor continues, "If you're just joking about it all and I'm an idiot for caring, then so be it. But I'd rather be the idiot who spoke up and said something to you in life, than the cool guy who said nothing and then mourns for you in prison or the grave."
The talk show host makes it clear he's ready to drop their surprising feud, adding he even thought Kanye's racial comment towards him was funny.
Article continues below advertisement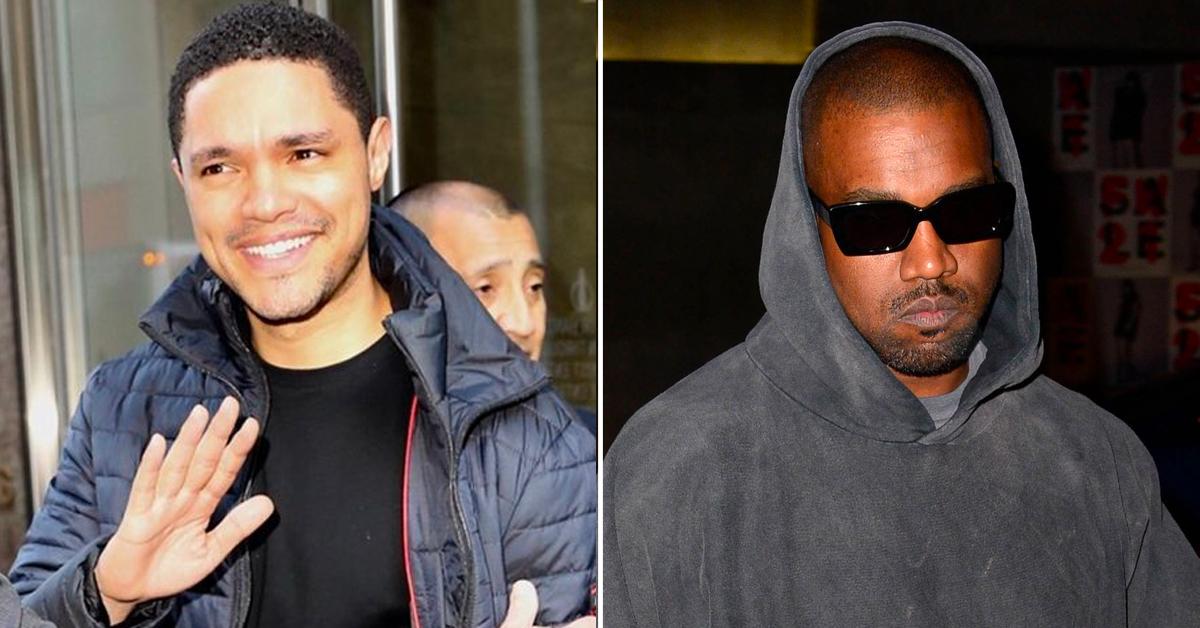 "Don't ever forget, the biggest trick racists ever played on black people was teaching us to strip each other of our blackness whenever we disagree.Tricking us into dividing ourselves up into splinters so that we would never unite into a powerful rod," he wrote. "(I can't front thou h, K--n Baya is also funny as s--t) Look after yourself my brother. Hopefully one gay we'll all be laughing about this."
As RadarOnline.com reported, Kanye went on a rant early Wednesday morning, hurling insults at Trevor, Pete, and comedian D.L. Hughley.
Following his tirade, Meta announced they were suspending the rapper from Instagram for 24 hours. All of Kanye's posts have since been deleted.
While Trevor expressed worry that Kanye might be a danger to himself and others, Ye's ex-girlfriend Julia Fox said her former flame is "harmless."
According to her, Ye's just expressing himself artistically and poses no threat to Kim, Pete, or anyone else.