Exclusive Details
No Wedding Ring! Tori Spelling's Husband Dean McDermott Parties In West Hollywood Without Actress After Alleged Separation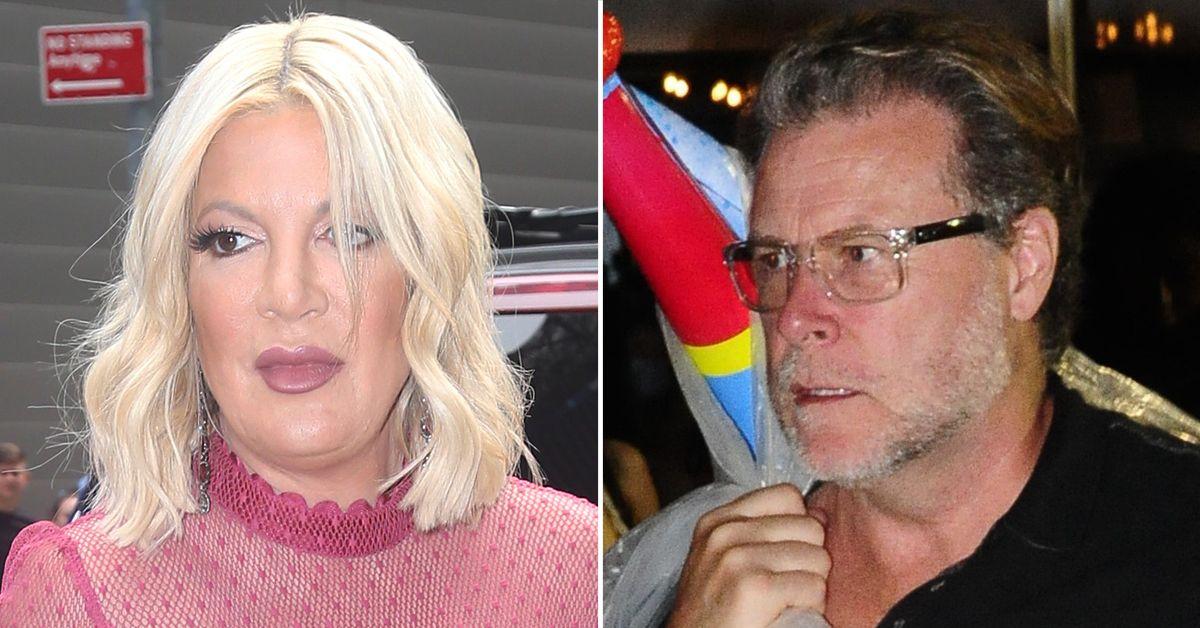 Tori Spelling's marriage troubles with Dean McDermott were pretty transparent when the actor showed up at a West Hollywood party without his wedding ring on.
On Sunday, the 55-year-old actor was spotted roaming the streets to celebrate Pride with his sons Jack and Liam.
Article continues below advertisement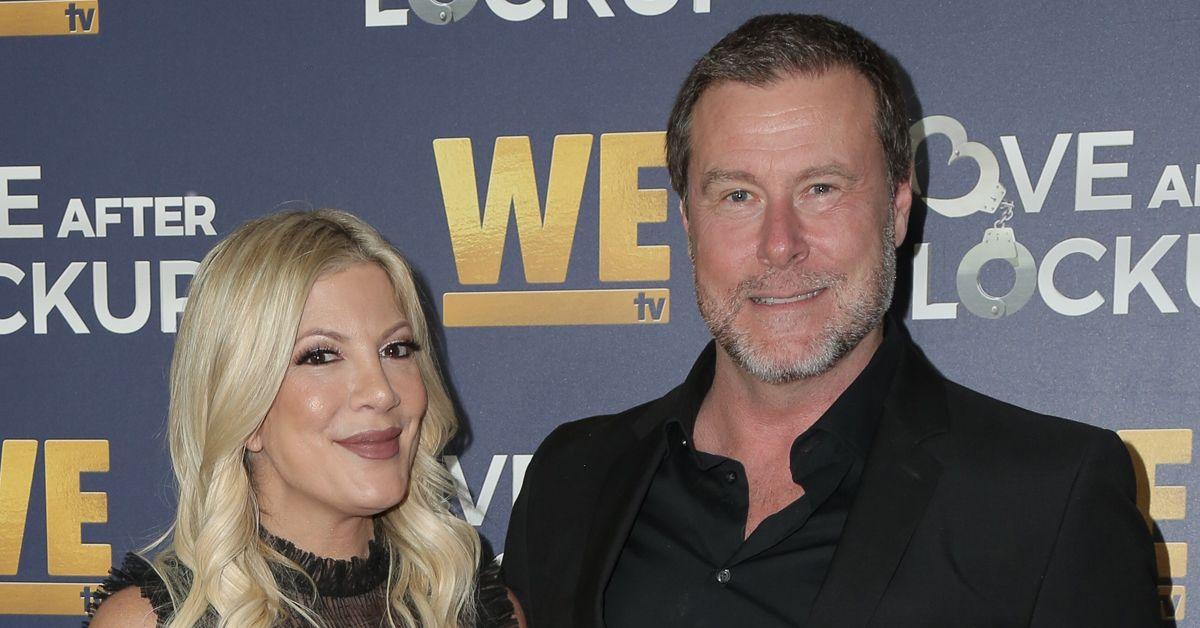 Tori's husband rocked a rainbow-colored set of overalls with a basic white shirt underneath. The trio started the day off with a drag show at Hamburger Mary's on Santa Monica Blvd.
The family later made their way over to Lisa Vanderpump's restaurant Pump where they hung out with the RHOBH star and her husband Ken Todd.
Article continues below advertisement
Dean was seen smiling from ear to ear while living it up with his kids. In photos from the event, he can be seen without his wedding ring on.
Tori was nowhere to be seen in photos Dean posted to Instagram but did like the post. The outing comes days after a source revealed the couple is in the middle of a trial separation.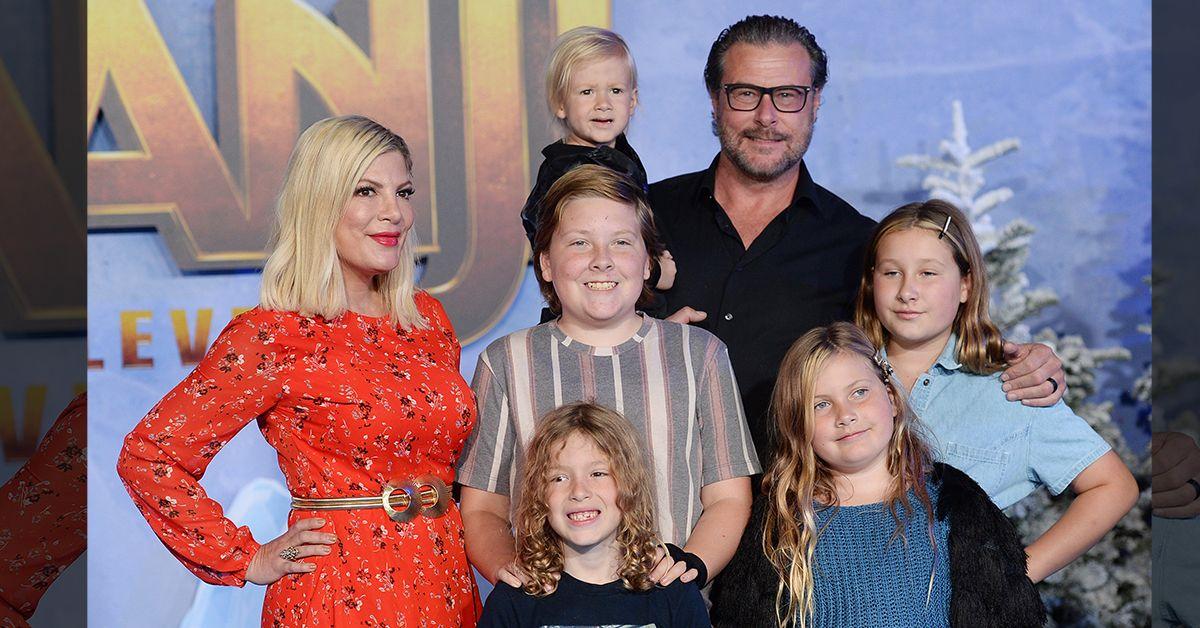 Article continues below advertisement
"Tori's friends are worried because they never hear from her anymore," an insider told Us Weekly. "They try to reach her and hear no word back. And she hasn't been doing social things anymore. She seems to be isolating herself."
The source also said, "She's been so MIA that they're worried something's going on – if she's having money troubles again or is depressed. They just aren't getting together in friends groups as they did before."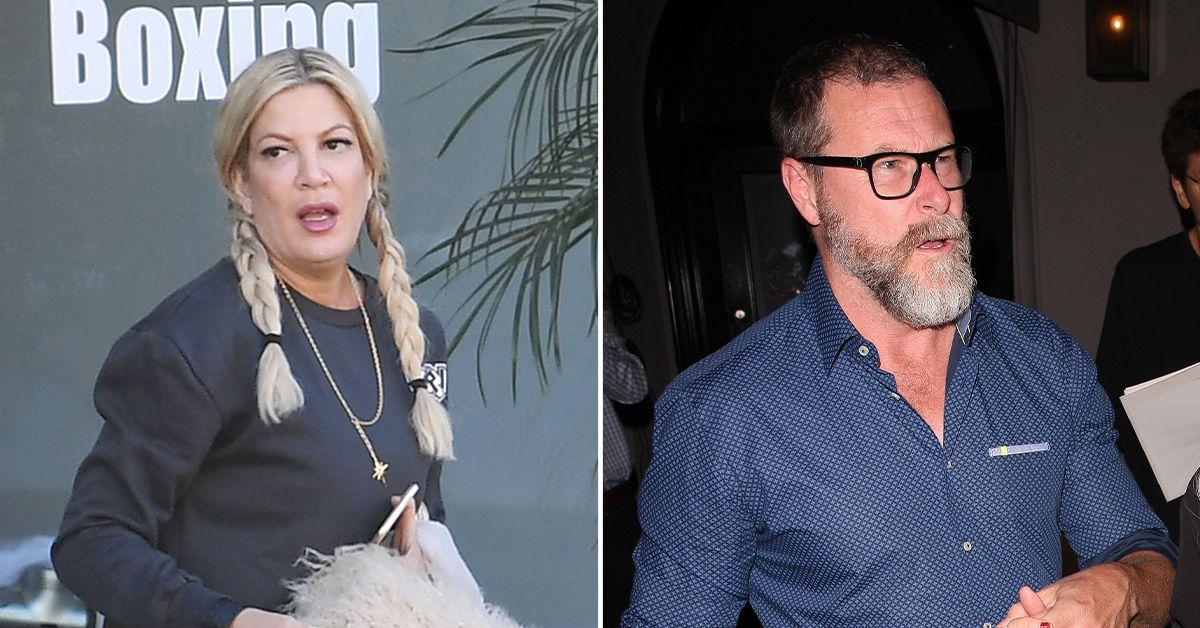 Article continues below advertisement
As RadarOnline.com previously reported, the two have been experiencing marital problems for years but things took a turn last year.
Sources close to the couple told us Tori had enough and wanted out of her 16-year marriage. "This time she's done. Tori is a mom of five, has a business, and is working on new projects. She can't just give Dean sex whenever he asks for it — and she needs more emotionally from him and he can't do that. Some of the stuff I've seen has been sad," the insider spilled.
In October, Tori was spotted outside a divorce lawyer's office screaming into her cell phone with a piece of paper with the words "custody" and "asset" written on it.
We're told the rental home Tori and Dean have lived in for years recently sold. The 90210 actress has been unusually quiet on her social media pages and has not commented on the separation claims.