Tori Spelling Makes Split With Dean McDermott Official, Leaves Estranged Husband Off Family Christmas Card As Actress Gears Up For Divorce
Talk about ruthless! Tori Spelling left Dean McDermott out of their family Christmas card amid divorce rumors, seemingly confirming their marriage is on track for splitsville without issuing a formal statement.
But nothing screams trouble in paradise more than not including your husband in your season's greetings.
Article continues below advertisement
Without any explanation, Tori posted her family's Christmas card on Monday and Dean was nowhere to be found. The 48-year-old actress looked happy, posing as a single mom while surrounded by the five children she shares with her estranged husband.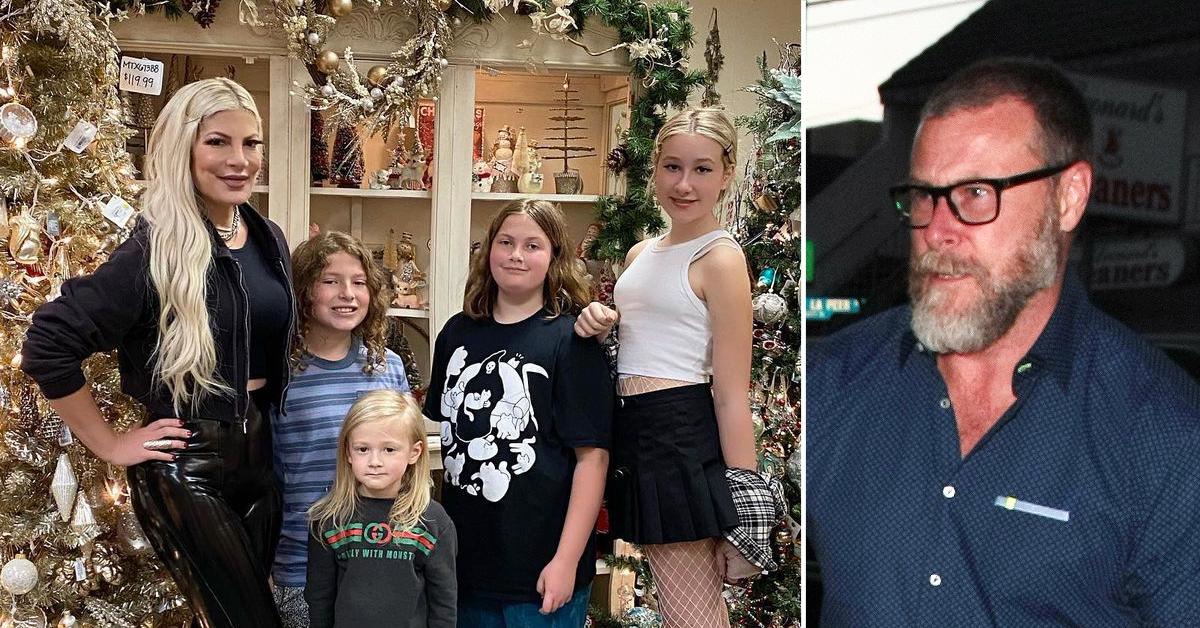 Article continues below advertisement
Wearing a checkered dress and brown cowgirl boots, Tori put one hand on her hip and held a hen in the other. Appearing just fine without Dean, the Beverly Hills, 90210 actress smiled while proving she's supermom by getting all of her kids and animals to look towards the camera and pose in sync.
Not only did Tori rock the Christmas card as the only parental figure, but she didn't even mention Dean in her post. Pairing the family shot with a lengthy caption, the star failed to address her children's missing father.
She also threw shade Dean's way by calling this her "favorite card yet."
Article continues below advertisement
"It's that time again. And it's a winter wonderland at my house! Thank you, SimplytoImpress.com, for once again bringing our happy family to life on my favorite holiday card yet," Tori began her shady message.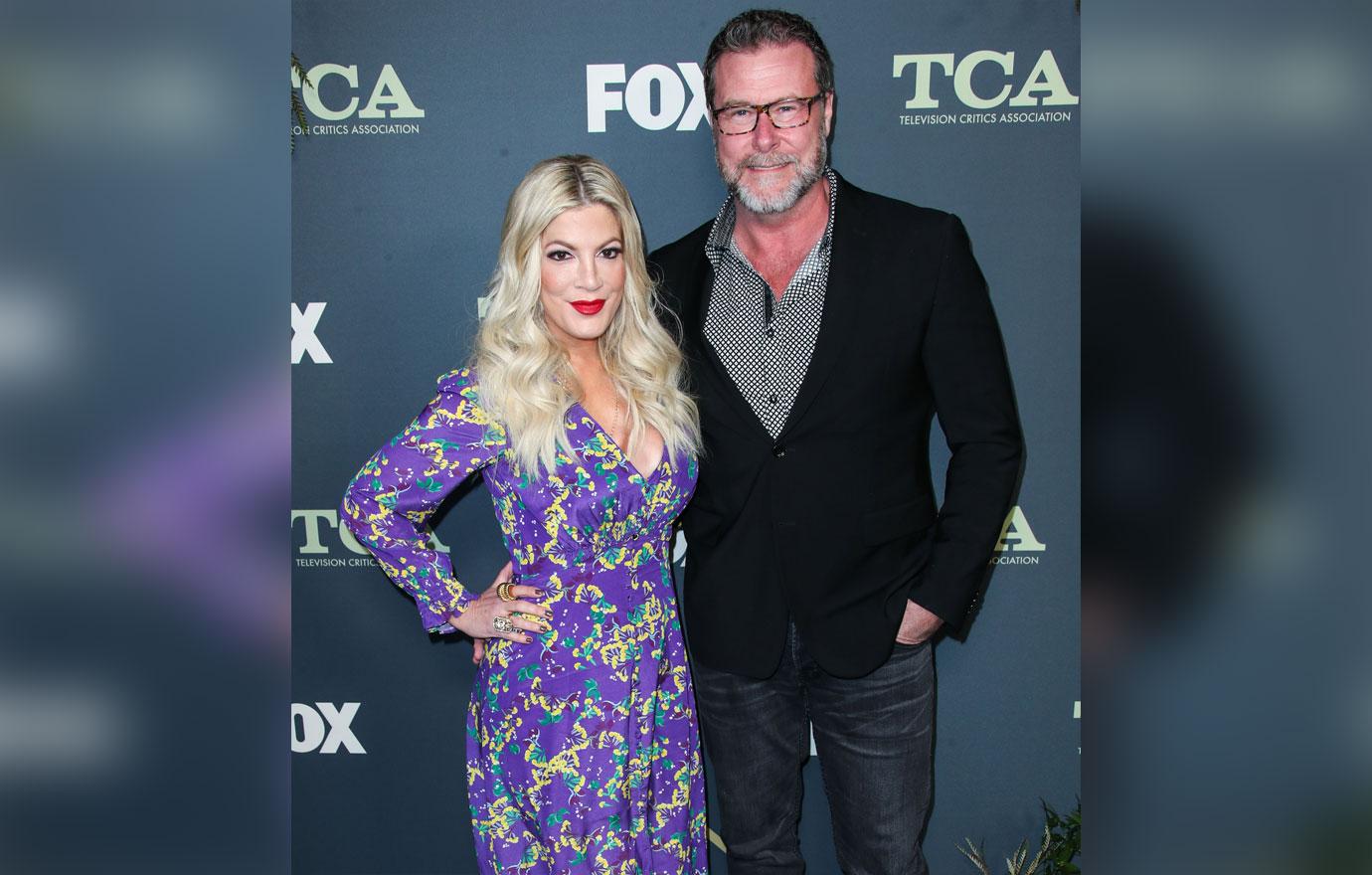 Article continues below advertisement
Just last week, Tori was seen at a bakery, grabbing a cake for Dean's 55th birthday. While he thanked his children for the birthday love, he neglected to say anything about his wife of 10 years.
RadarOnline.com told ya first — a divorce announcement is "imminent."
Article continues below advertisement
A source told us in September: "Her and Dean have been done for about three months now. To their credit, they tried… they really tried."
Despite their marriage being on the rocks for some time, our insider made it clear that no third party involved. "He absolutely did not cheat, but he just wants sex all the time," they insisted, adding Dean's "sex addiction" simply became "too much for Tori."
In recent weeks, Tori has been spotted all over town without her wedding ring on. She also made eyebrows raise when she was photographed carrying moving boxes.
As of this post, no formal statement has been issued but her Christmas card says it all.