Ringless Tori Spelling Caught Unloading Moving Boxes, Weeks After Screaming Outside Attorney's Office As Actress Prepares To Divorce Dean McDermott
Tori Spelling is taking another step towards her "imminent" divorce from Dean McDermott. The 48-year-old mom of five was spotted unloading moving boxes from her car.
She was also not wearing her wedding ring, a clear indication there's trouble in paradise.
Article continues below advertisement
The Beverly Hills, 90210 actress looked glum while doing the heavy lifting all by herself in Los Angeles on Thursday. Wearing loose distressed jeans, a chunky knit sweater, a Gucci fanny pack, and platform boots, Tori kept it chic and impractical while shuttling boxes from her car and into her home.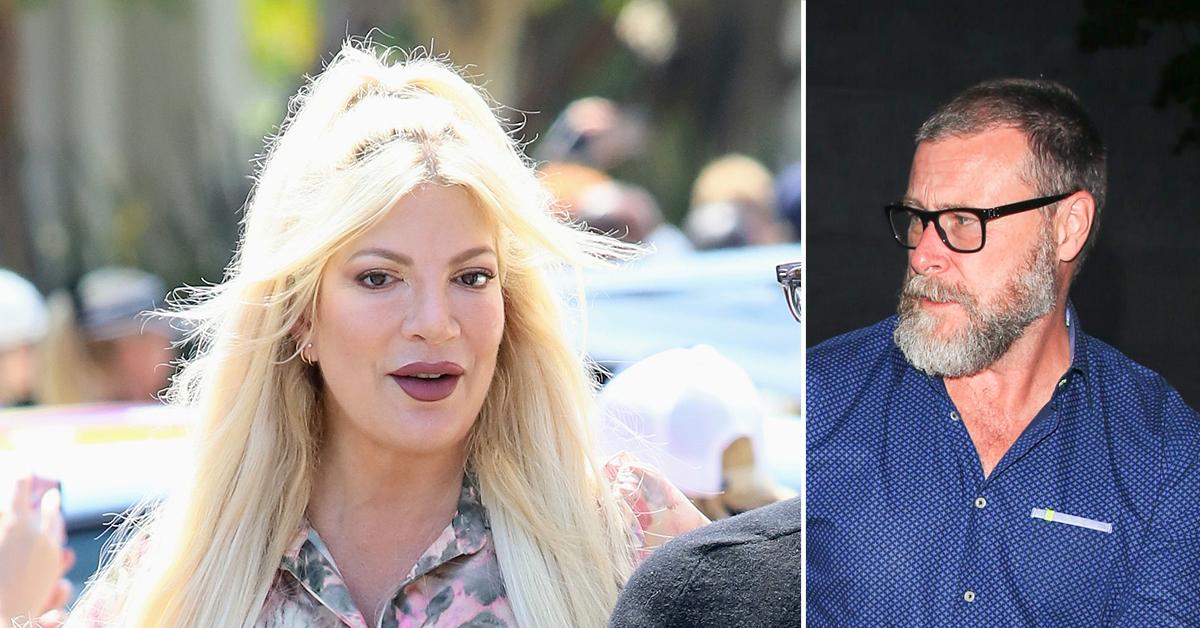 Article continues below advertisement
Sporting a fresh face with little to no makeup, the star proved she was ready for action by pulling her hair back in a low messy bun. Holding the large cardboard boxes, Tori's ringless wedding finger stood out like a sore thumb.
Failing to crack a smile through the tedious workout, it didn't take long for Tori to spot the nearby paparazzi. Looking dissatisfied with shutterbugs, she glared at the camera and made her feelings known.
Article continues below advertisement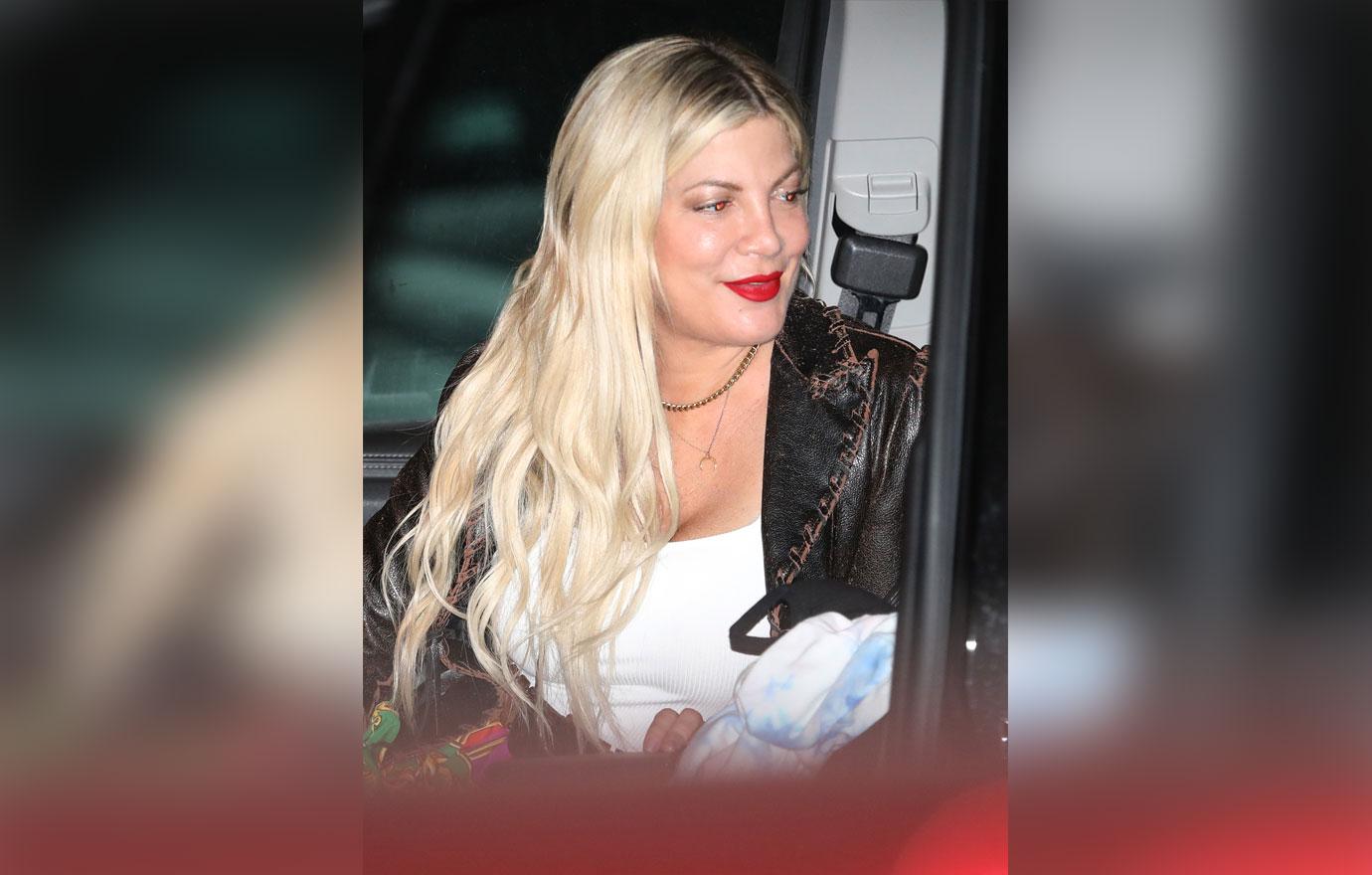 Tori's not the only one in her marriage that's choosing not to wear their ring. Dean's wedding finger was noticeably naked when he was spotted running errands on Tuesday.
During her recent appearance on The Wendy Williams Show, Tori refused to answer any questions about her marriage troubles.
Article continues below advertisement
She was caught off guard when co-host Whitney Cummings asked her point-blank, "What is going on with that guy, Dean? Nothing? Nothing?" Tori seemed offended and abruptly responded, "What? You know I'm not going to answer that."
Last month, the actress' marriage made headlines when she was photographed visibly upset and screaming into her phone while outside her lawyer's office.
Tori also drummed up divorce publicity when she attended a pre-Halloween event with their children and no Dean. RadarOnline.com told ya first — a divorce announcement is "imminent" following Tori's return to the United States.
She had been in Malta for nearly a month for work, which came at the perfect time because she "just needed to get away from Dean."
Article continues below advertisement
A source told us in September, "Her and Dean have been done for about three months now. To their credit, they tried… they really tried."
Despite their marriage being on the rocks for some time, our insider made it clear — there was no third party involved. "He absolutely did not cheat, but he just wants sex all the time," they insisted, adding Dean's "sex addiction" simply became "too much for Tori."